Sundays
with Chef Peter….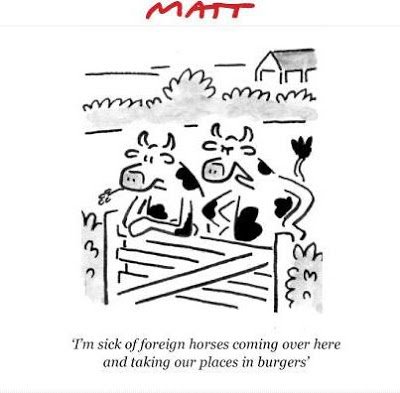 Hello
daahlings, hope you are well.
Well
not so good news for the food industry this week with the discovery of
horsemeat in products in place of beef! Naughty boys but I have a funny feeling
that this is going to open up a whole can of worms! All the more reason to stop
buying all this processed and fast food which is really no good for you
any way. Instead try cooking at home or visiting your favourite eateries recommended by the The Yum List and have some good food (but
maybe ask to see to see the fridges first, I mean, you can never be too careful sweeties).
Anyway the
French have been eating horse for centuries and the Chinese, well the list is
endless, all of which I think is fine (all but quite a long list) but one should be given the choice whether
one wants to eat it or not!
And what else this week… the week has flown by oh yes, there was the BAFTA awards, good old Steven Fry, what a fabulous job he
does there, so entertaining. I just sat glued to the set for two hours, the Brits
just know how to do it so well and I am not being prejudiced!!
I
was wondering what to write about this week and I was making a cake the other
day and I thought it may be nice to have a picture story.
This
is how you make a Mustang looking cake with a champagne bottle on the roof…..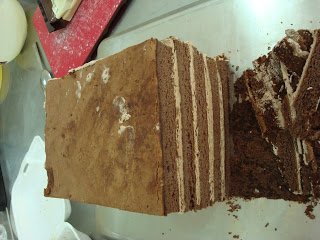 It all starts with a slab of cake which you shape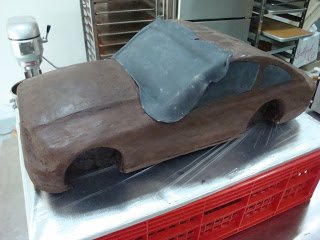 Then cover the cake with chocolate buttercream and use rolling coloured fondant to decorate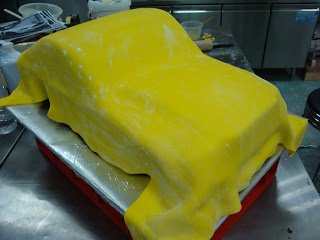 The client requested yellow color… wonder if the birthday girl also gets the real thing!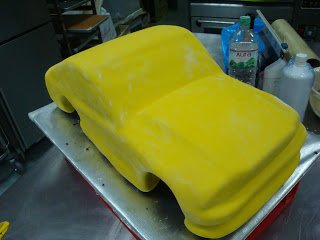 Smooth the fondant over the body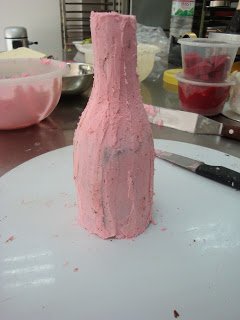 The start of the Champagne bottle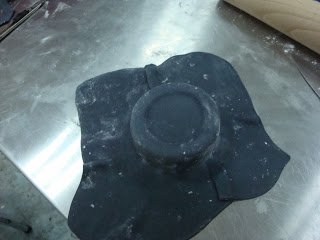 And the wheels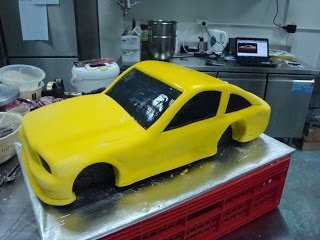 Cut out the windows and varnish with edible varnish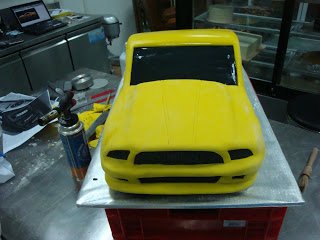 Front view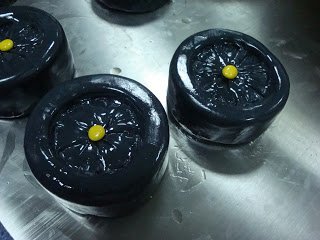 Finish the wheels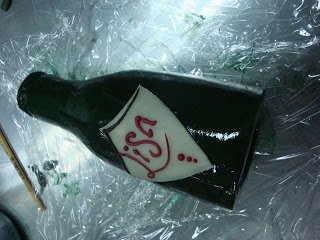 And the champagne bottle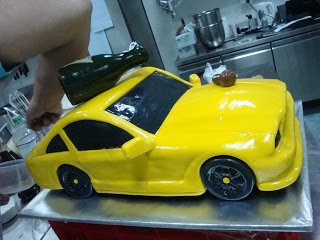 A good varnish to make it shine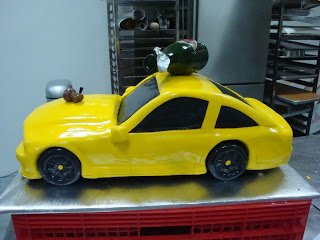 Where are my keys…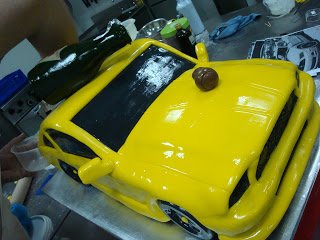 Ready for delivery to the party!
Happy cake making and happy Sunday…
Till next week…
Chef Peter X
Cartoon kindly borrowed from Matt, Daily Telegraph!