Sundays
with Chef Peter….
Daahlings,
How are you this Sunday,
hope you're as usual, fabulous and having a great weekend.
If
you are in Phuket, you'll have probably seen the lovely weather this morning so
get your coat on, brolly up and pop down to Les Diables for a great cup of
coffee, smoothie, croissant or whatever takes you're fancy from our display! Of
course I have to disappoint you, I am not on the menu… So none of that Tea,
Coffee or Me stuff dearies, I'm not a tart! J
Great
week for me with my popping up North to Chiang Mai and then rushing back for my
15 minutes of fame on Phuket TV being interviewed by the delicious Tara who just
wore the perfect dress to complement my shop!
Thank
you to Tara and Simon for that, we had a lot of fun but Tara darling, my shop
is boutique sweetie, not very small! These TV presenters, really!
I
have not been to Chiang Mai for many years and this was my second visit in a
short time as I am doing some work there and I must say I rather like it but I
there again I always did. Chiang Mai is what I would call more the real
Thailand and the northern people more gentle folk not like the hot blooded
southerners!
I
have discovered with the help of Bib my good friend who is in rez-i-duh ns lots
of great new places which I will be sharing with you soon (also what I am doing
there).
A
couple of highlights quickly were Chez Marco where the food is excellent and
Chef Marco himself, quite a character (and a match for me any day) and Ginger @
Kaffe which is just up my street and a great place to spend a lazy afternoon! Both
highly recommended.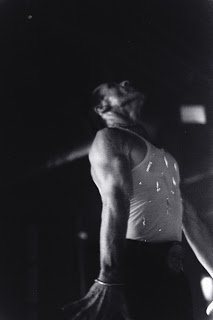 Of
course the other great happening of the week was the release of Daft Punks Get
Lucky. I just can't stop bopping around the shop every time it plays! In my hey
day as a dancer darlings (do you believe me, I wasn't that bad), One More Time
by Daft Punk was the song I most enjoyed to "show off" to and 10+ years later they
have hit the spot again, well done guys!
Couldn't resist to share this with you.
Me dancing at M.O.S Bangkok!
So
I was wondering this morning, what culinary delight to share with you today and
what better on a rainy day than to make cookies with the kids or even your
darling (go on, let's get floury together)!
So
here is a really easy recipe for roll out cookie dough which you can cut, cook
and decorate to any shape you like… having lots of ideas there arn't you……
For
the cookies you will need: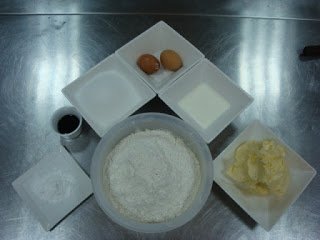 420
grams Butter (room temperature)
420
grams Sugar
2
eggs
100
grams Milk
20
grams Vanilla extract
700
grams All purpose flour
25
grams Baking powder
To
make, it could not be easier, simply put all the ingredients into your mixer
and mix till dough is formed.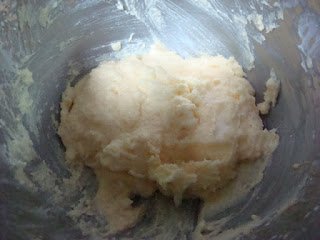 The ingredients mixed
Remove
from the bowl on to a floured surface and knead lightly and roll out with a
rolling pin and cut into your favourite shapes.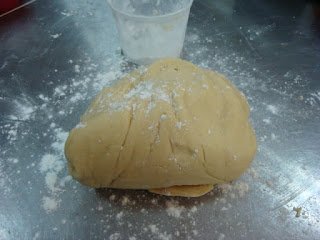 The dough out the bowl on a floured surface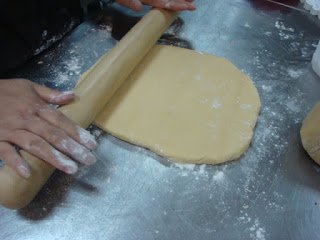 Rolling the dough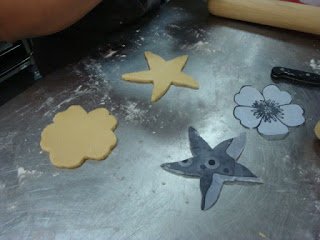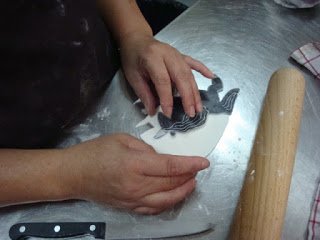 Cutting the cookies
Place
on a baking tray and bake at 180 ̊c for 10-15 minutes or till golden brown.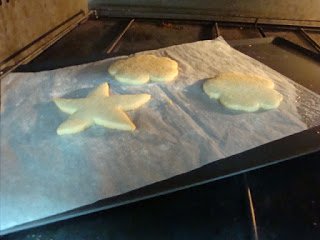 Cookies in the oven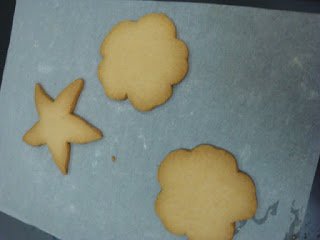 Cooked Cookies
Remove
from the oven, cool and decorate with fondant, icing, chocolate or anything you
wish.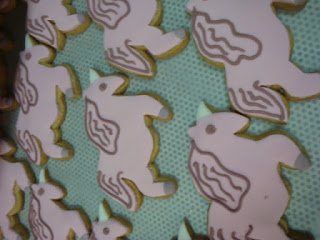 Decorated cookies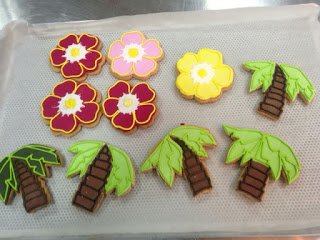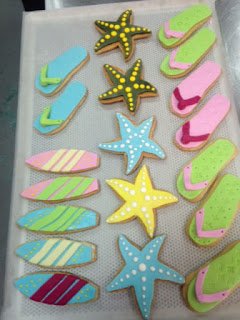 Great
for a giveaway for any party, wrapped nicely and tied with a bow….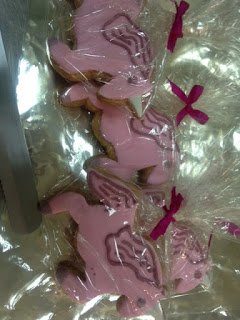 What
better way to spend a rainy day and really so simple!
Happy
Baking Daahlings!
Till
next week……
Chef
Peter