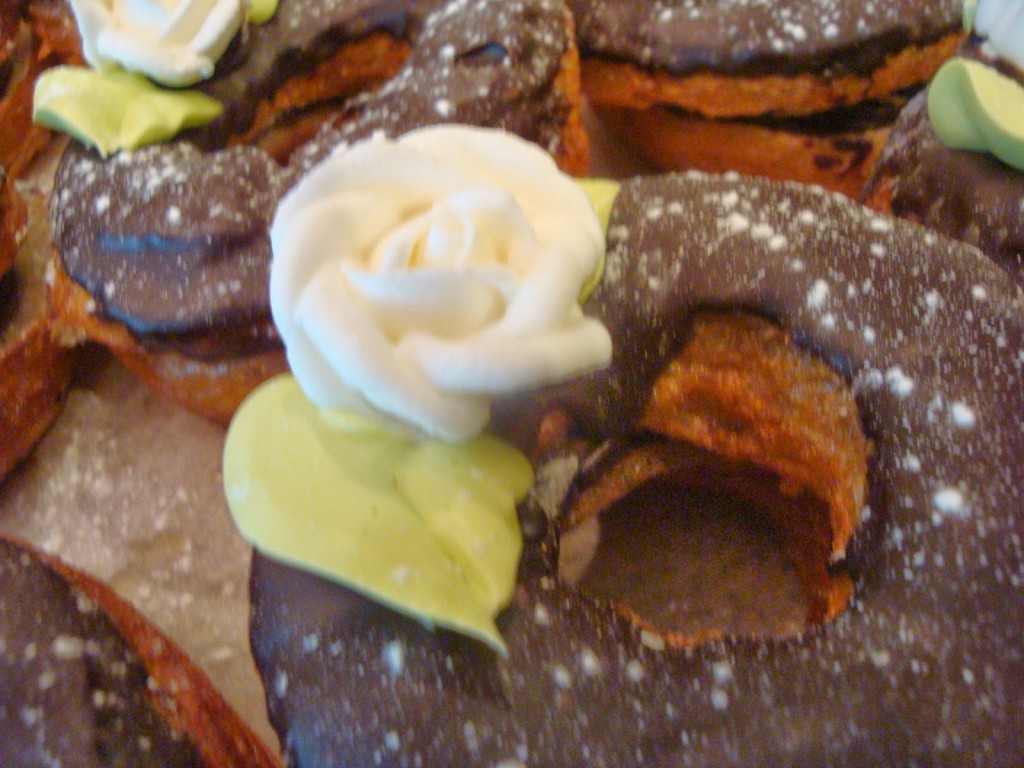 How the devil are you?
Hope this Sunday finds you full of happiness and you are having a deliciously lazy Sunday.
Well here in Phuket were having a bit of rain this weekend, much needed I add after
some fabulously glorious weather. However, with Songkran, the Thai New Year, just
around a corner one wonders if along with the many other "changes" in our
weather patterns that it may have come a little too early, or maybe we are
simply too late! Last year there was also rain over this festive period and it
does sort of make the tradition of "sprinkling" people with water to keep cool
at the hottest time of the year a waste of time, though thankfully there are
many other party games and festivities to be had.
Songkran is followed by Easter and if you are in Phuket over the Easter weekend then do
join us at the Trisara Hotel for our Easter Buffet where I will be teaming up
with the Trisara team to create a Willy Wonka Chocolate Room! It's going to be
quite something if you're around, especially if you have kids! So far we're working on about a 100-150kg of chocolate for the display
alone so it's going to be BIG. You'll literally be able to "lick" the walls!
Last year there was a new craze in the pastry world with the "Cronut" and it really
took the world by storm, well America mostly but since then they have been
springing up in different forms over the world, some good and some not!
The Cronut is a croissant-doughnut pastry invented and
trademarked by the Dominique Ansel Bakery in New York City. The pastry
is made by frying laminated dough in grape
seed oil, which is then sugared, filled, and glazed.
In December of 2013, TIME Magazine named the cronut as
one of the "25 Best Inventions" of 2013! Not bad is it Daaahlings and
I am still here searching for that "cake" which is going to give me "STAR"
quality!
The Grape seed oil is an important part of the process as
it has a moderately high smoke point of approximately 216 °C and has a
clean, light taste, making the Cronuts not seem too fatty!
Mr Ansel claims that his is special laminated dough that is sheeted and folded different than
a croissant which I am sure it is but I have found that croissant dough
works very well.
And then I had a phone call one day asking if I could make them for a wedding as the couple wanted cronuts instead of a wedding cake!
Shock, horror! Are cupcake wedding cakes a thing of the past and cronuts set to take over? No more lace piping but deep fried pastry!
Time will tell as cupcakes certainly are here to stay. Will cronuts join them on the wedding menu?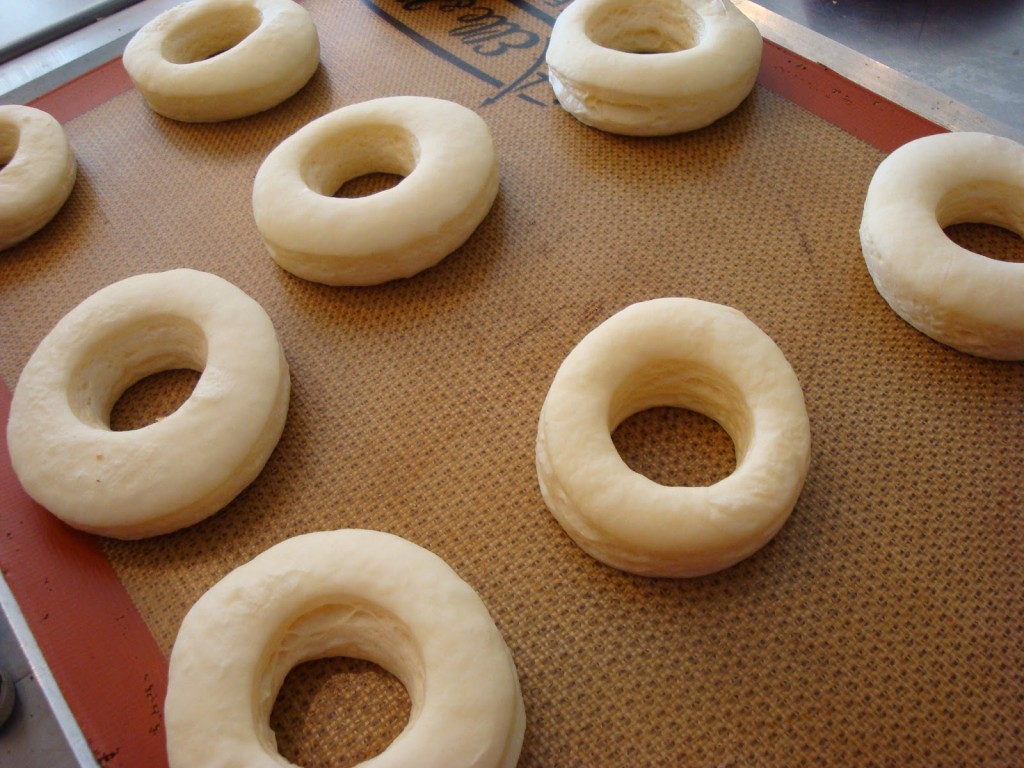 So here in pictures are how I made my wedding cronuts if you'd like to have a go.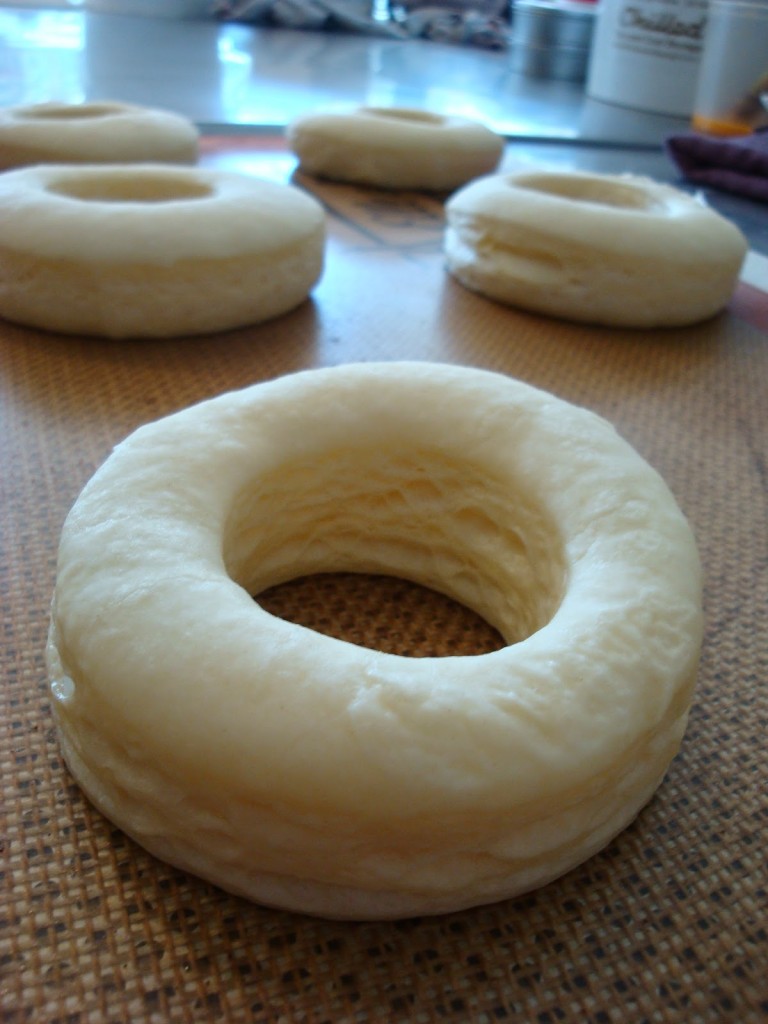 Cut the croissant dough into doughnut shapes and leave them to prove as normal.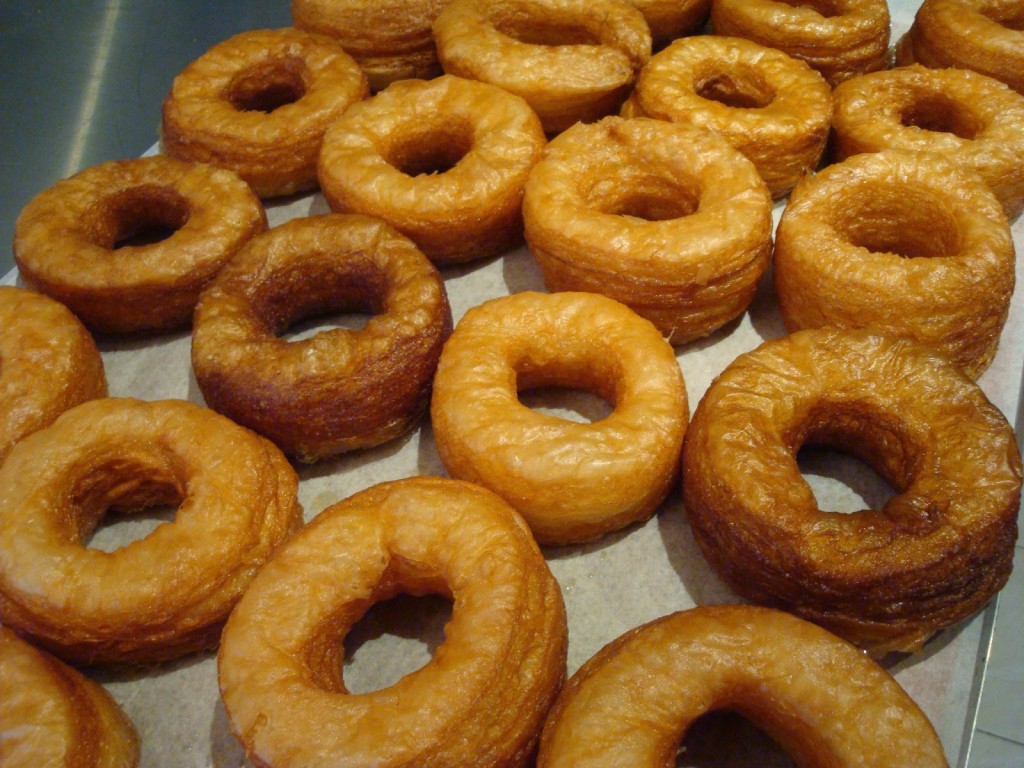 Fry the dough in Grape seed oil until nicely coloured.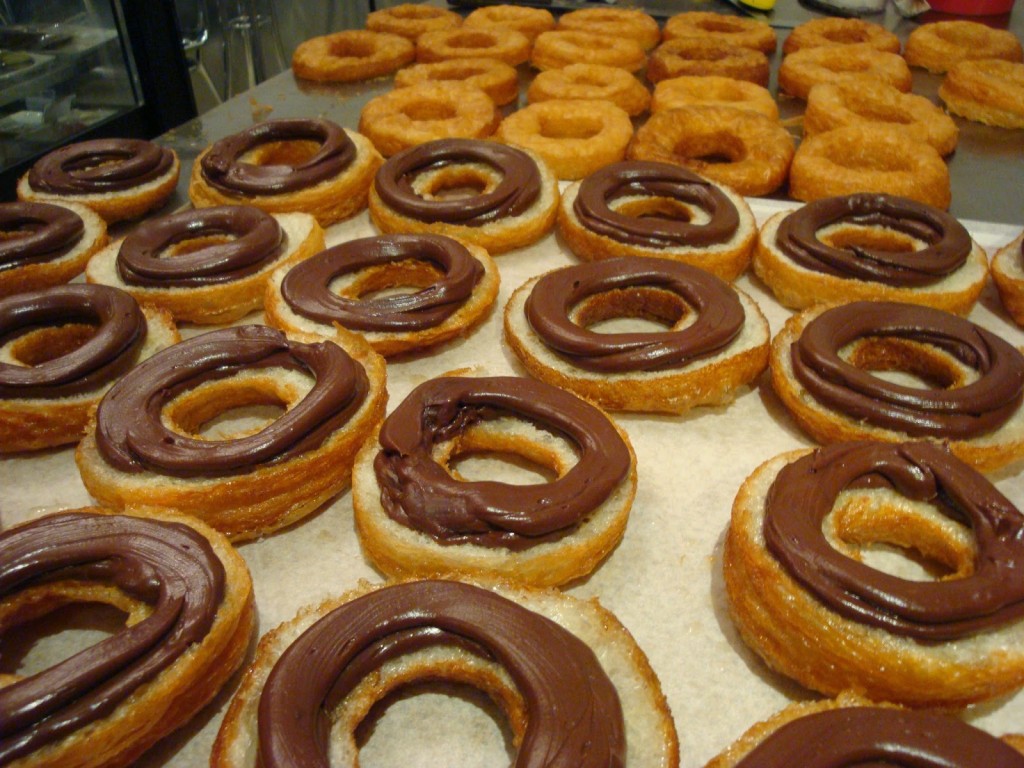 Leave to cool and then slice the now cronuts in half.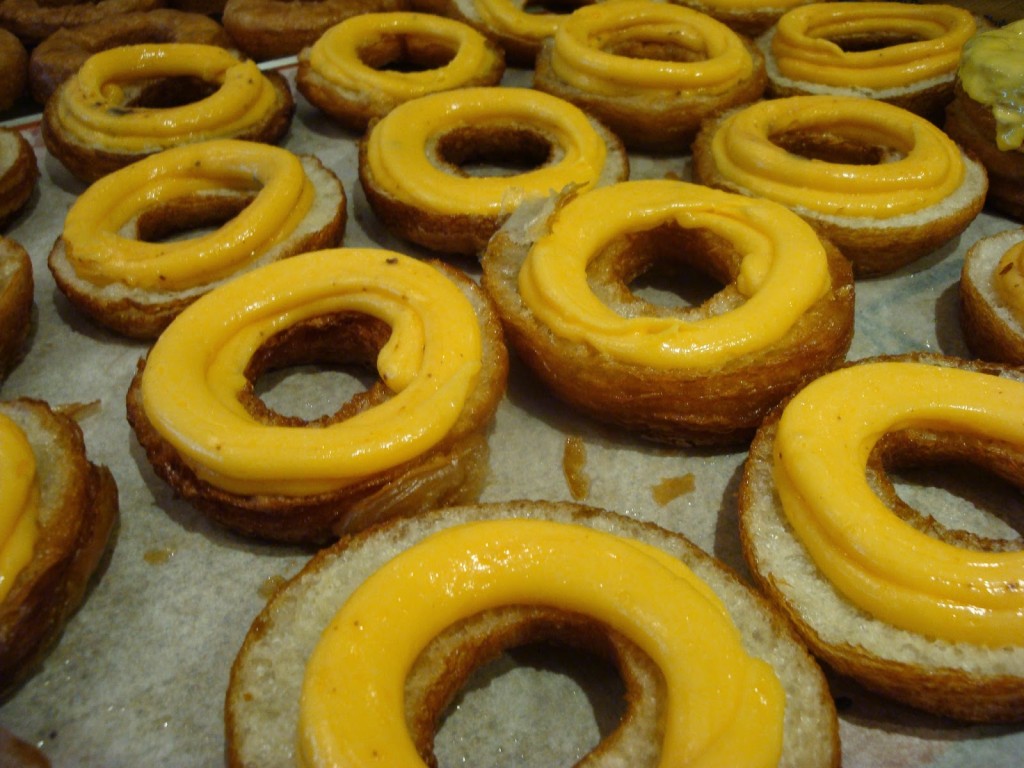 I have filled mine with nice chocolate ganache and lemon cream as requested by the happy couple, but normally they are filled with light pastry cream.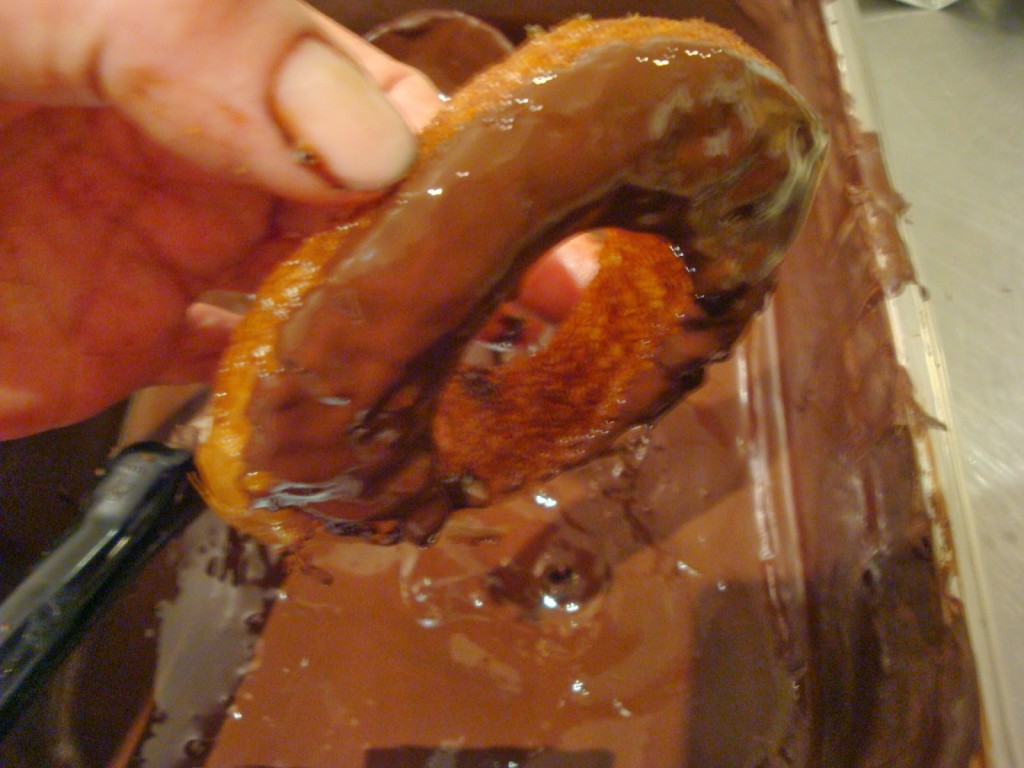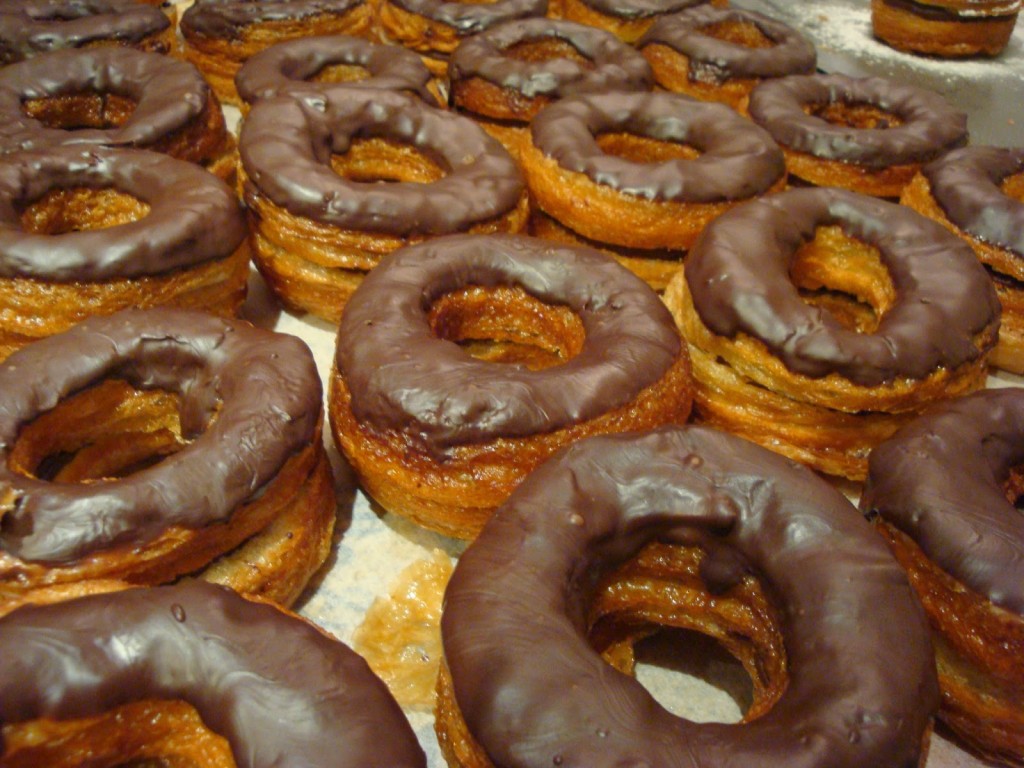 I then dip the chocolate cronuts in chocolate to compliment the filling.
The lemon cronuts I dip in a lemon flavoured fondant lightly tinted with colouring.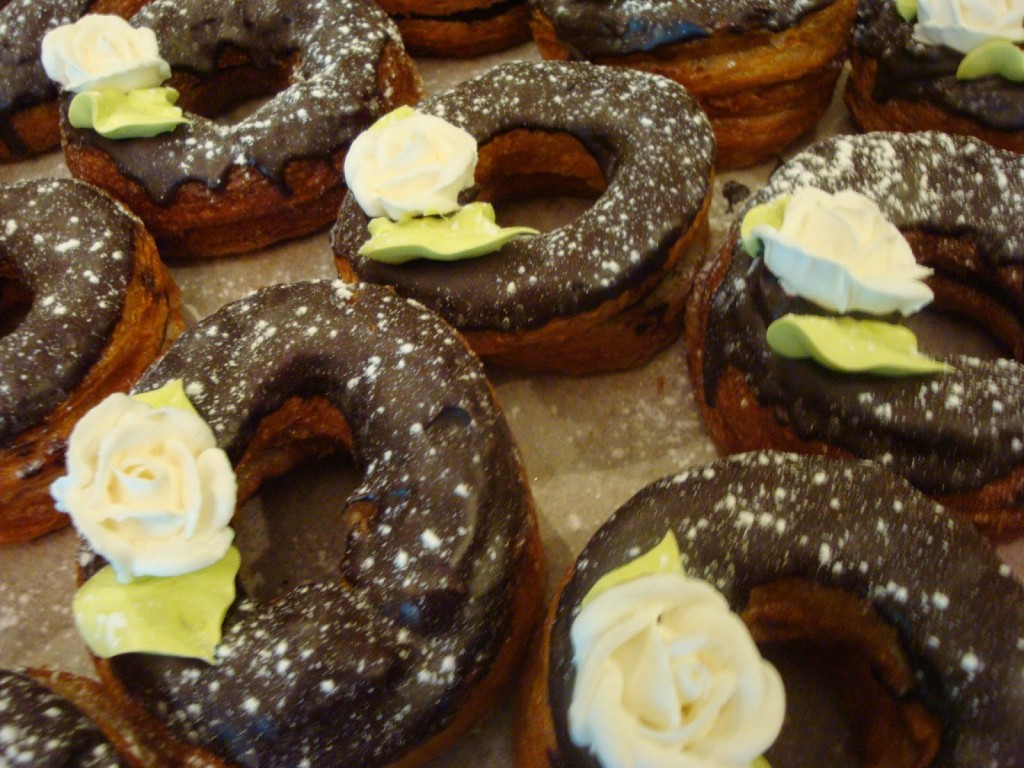 And as they are for a wedding, I decorate each with a little piped sugar rose and leaf.
So darlings there you go, you can have cronuts for any occasion but as with Crispy Cremes and many other things, I am not sure I would queue for hours and pay 100's of dollars for one, but you know, I'm British not American, that's the way we are!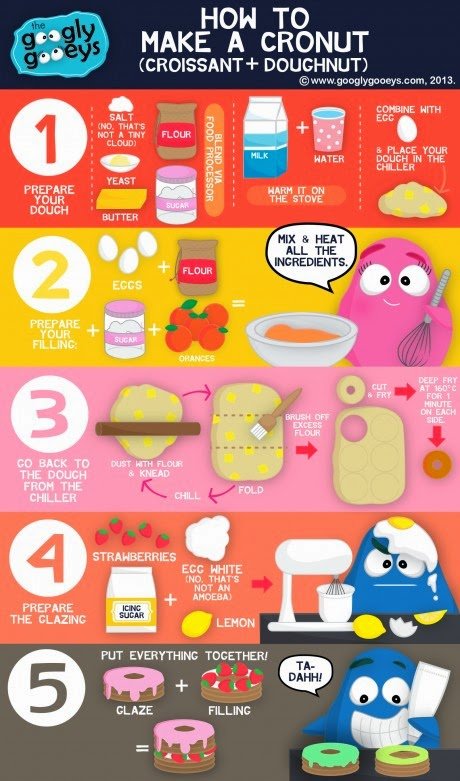 Kindly borrowed from: How To Make A Cronut, Explained By Adorable Cartoons by Chris Durso | August 12, 2013
And if you wish to join us at Trisara for the amazing Willy Wonka Easter Brunch:
60/1 Moo 6, Srisoonthorn Road, Cherngtalay,
Thalang, Phuket 83110 Thailand
Chef Peter