The multi-award winning THANN Sanctuary, originating from Thailand, has opened its doors to spa lovers in Hong Kong, in the recently established VITA in Harbour City. Six floors of beauty, health, fitness and products can be found in this section of the luxury mall, and THANN Sanctuary is one of its most popular tenants.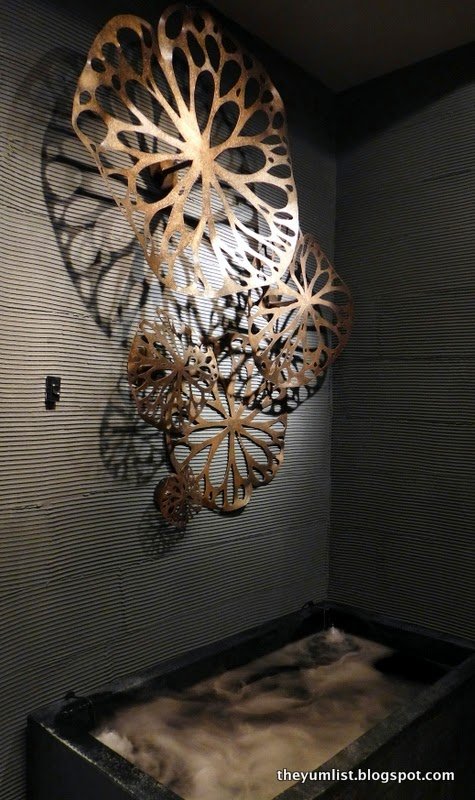 Simple Decor
Housing only six treatment rooms, a reservation is essential. Our visit on a Sunday morning was followed by back-to-back bookings. Soft lighting, warm grey tiling, and steamy water features, serve to ooze thought into a tranquil mindset before treatments have even begun.
Details such as mesh disposable underwear (as opposed to those horrible paper-like panties resembling diapers), heated massage beds, in-room showers and an ambient temperature that is 'just right,' make THANN Sanctuary stand out above other spas you might find of similar pricing. Hubby and I signed up for two hours of indulgence, beginning with a massage and ending with a facial.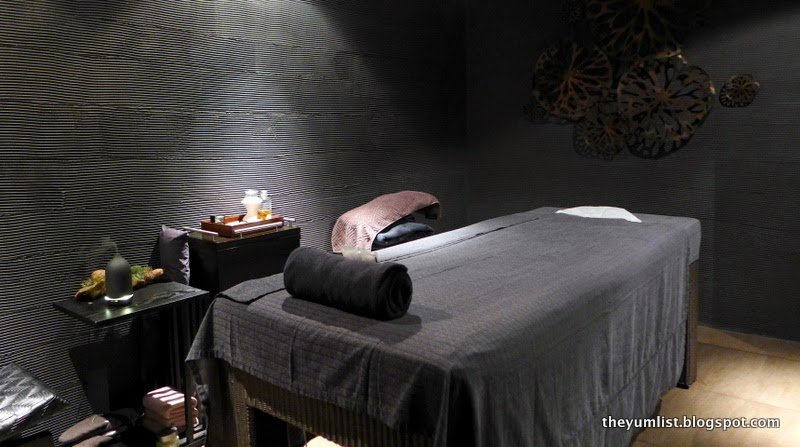 Treatment Room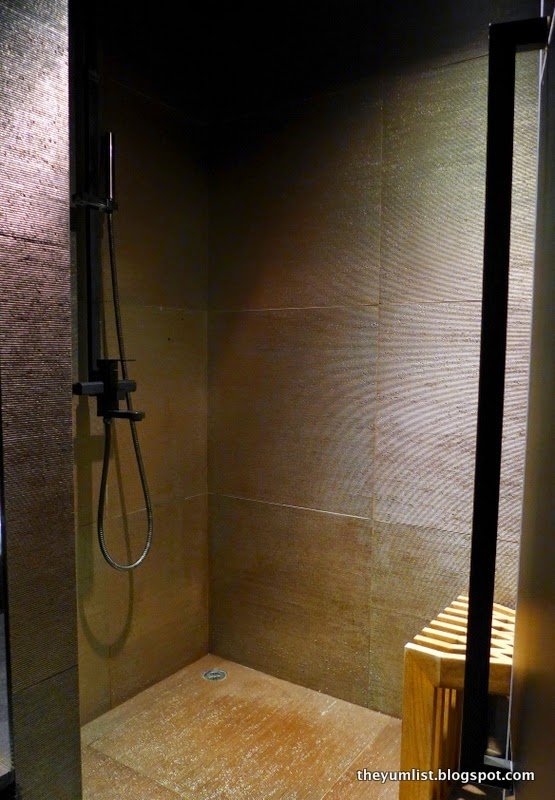 Shower in Room
Aroma Massage (60
minutes HK$900) is ideal for those new to massage or those who'd just like to relax. Using light to medium pressure, essential oil is smoothed over the body, relaxing the physique and calming the mind. Utilizing the healing effects of rice bran oil, it's recommended to leave the oil on the body for a few hours after the treatment for maximum benefit.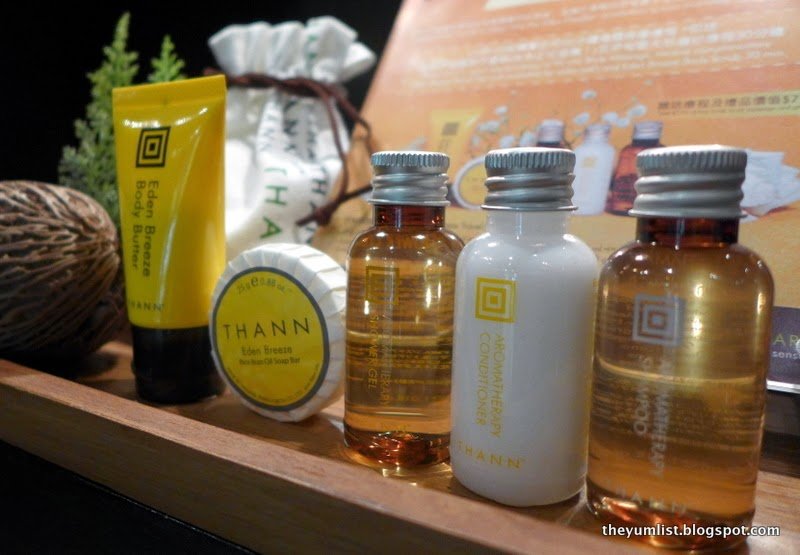 Body Products
Hubby partook in the Swedish Massage (60 minutes HK$900) and had the fortune to be treated by a male therapist with great strength and excellent technique. Medium to firm pressure is used to knead and hack deep into the muscles, easing them of tension, loosening up stiff joints and improving circulation.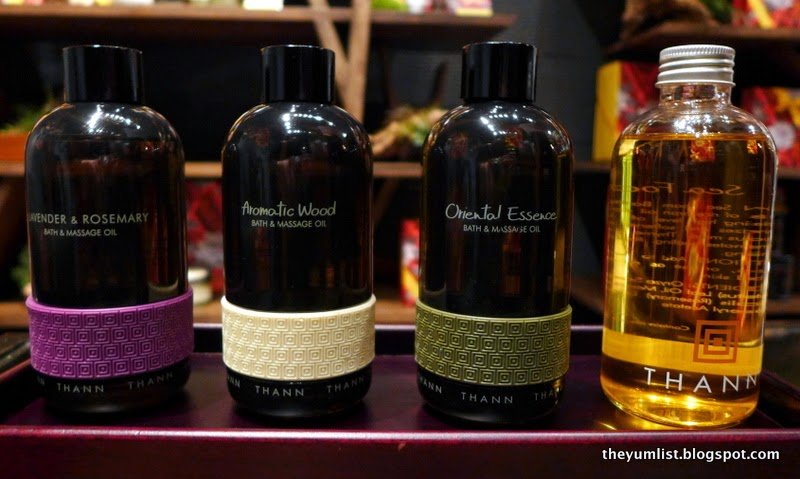 Aromatherapy Oils
We both finished with a Purifying Facial (60 minutes HK$600) and too found it a peaceful experience. Lush THANN products are gentle in nature and suitable for even the most sensitive of skins. (Hubby is testimony to that with his dermatitis quickly flaring at the slightest irritation.) The face is softly washed before a detoxifying clay mask is applied, serving to remove make-up, dirt and toxins from the pores. An oatmeal face scrub follows, providing light exfoliation and further nourishment. A viscous rice extract cream finishes off the session leaving the skin feeling pampered and soft.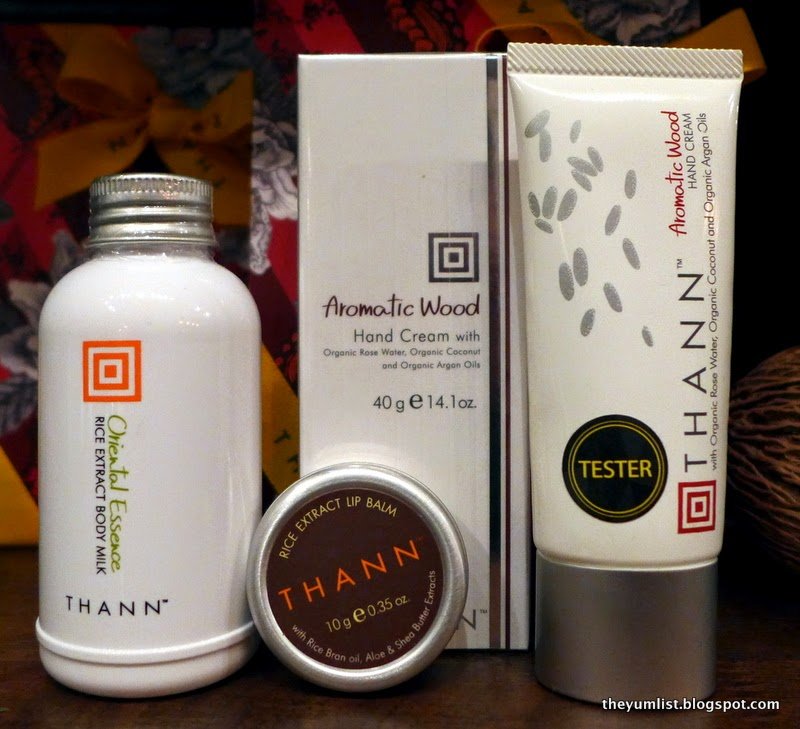 THANN Body Products
THANN Sanctuary spa is certainly in a convenient location and makes a perfect end to a day full of shopping in the expansive Harbour City mall.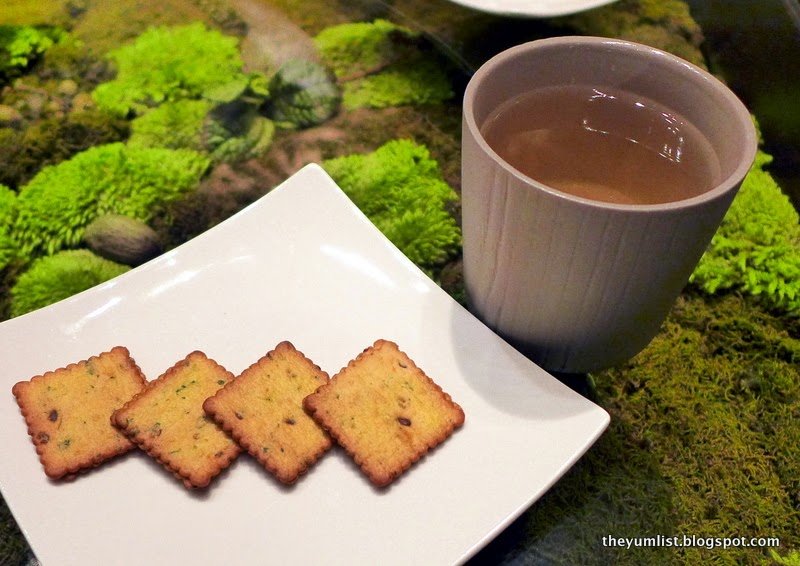 Tea and Biscuits
Reasons to visit: award winning spa, ideal after an energetic day of shopping in the city's largest mall – Harbour City, Swedish massage
THANN Sanctuary Spa
Rm 1010-11 10/F, World Commerce Centre
Harbour City
11 Canton Road
T.S.T. Kowloon
Hong Kong