Calling All Carnivores, Maria's has raised the Steaks!
Words: Claire Matheson   Photos: Monica Tindall
* Note: Special discount for readers – mention The Yum List and receive 10% off your total bill.
Conversations in Malaysia always seem to end up on the topic of food. Regardless of the company or situation, expats and locals alike love talking about eating. Being an Australian, I am frequently asked to explain what constitutes Australian cuisine. After the requisite explanations of fairy bread, Tim Tam Slams and sausage sizzles, I often reply that we love red meat with lots of fresh fruit and vegetables – or veggies (Aussie slang dictates that we must shorten as many words as possible regardless of the effort it takes to say them).
I come from a nation of self-professed steak cooking experts. After a game of backyard cricket, everyone gravitates towards the barbie (or BBQ for those desirous of the extra syllable) where, beer in hand, suggestions on how a steak should be cooked come thick and fast. I put to you some of the more important questions in life: Which is the best cut? T-bone, sirloin, rib-eye, eye fillet or the humble rump? Does a Black Angus cow really taste better than a Brahman or Hereford? What is the REAL beef capital of Australia? Casino or Rockhampton? (It's Rockhampton by the way, sorry New South Wales but you're going to lose this one to Queensland too!) What about cooking methods? To flip or not to flip? Do you season with salt and pepper, or let the meat speak for itself? And which is better – grass fed or grain fed? Personally I prefer the meatier, more authentic taste of grass fed. However, there is one element that every Australian will agree on: if it's not still pink in the middle, you've overcooked it! A litany of colloquial insults not fit to print will quickly follow. There are even some well-known Aussie restaurants who will promptly ask you to leave if you dare order a steak well done! But I digress. When Monica and Canning asked me to join them at Maria's Steak Café in Bangsar, I may have done a little happy dance at the prospect. Sometimes the carnivore in me just wants to sink my teeth into a thick, juicy, succulent steak.
Whether you prefer your steak red raw and still moo-ing, or well done to the point of being a charcoal scorch mark on the grill, and all that comes in between, the wonderful staff at Maria's SteakCafe won't judge, they will cook your steak exactly to your personal taste.
A family owned and run business, Maria's have three venues: Damansara Perdana, Ipoh, and Bangsar, where we are tonight. Their tagline is Simply Good Food and they honour this mantra in every way. Ingredients are pure and well sourced, cooked simply and presented without pretension. The taste is pure, unadulterated, and marvellous. Angie Tan, daughter of Maria, is the owner and manager. Her mother taught her how to cook the perfect steak, and Angie has in turn trained all of her staff in the art, using a high heat grill to sear the meat and seal the juices.
The restaurant is warm, inviting and modern with neutral tones and clean lines. The menu is well thought out, and contains all the classics, covering poultry, pasta, seafood and some sausage selections for those who are not in the mood for steak. There's even a Chicken Parmigiana – or 'Parmy' for the Aussies. To make us feel even more at home, Angie has cued up a fantastic 1980s rock ballad soundtrack.
Seafood and Salad
We start with the Oriental Salad (RM12) and a plate of the Spicy Mussels (RM22) with garlic bread. Combining lettuce, cucumber, onion, a rainbow of capsicums, smooth and silky mushrooms, a sprinkle of bonito flakes and a Japanese inspired dressing, the salad is crisp and refreshing with an intriguing smoky flavour.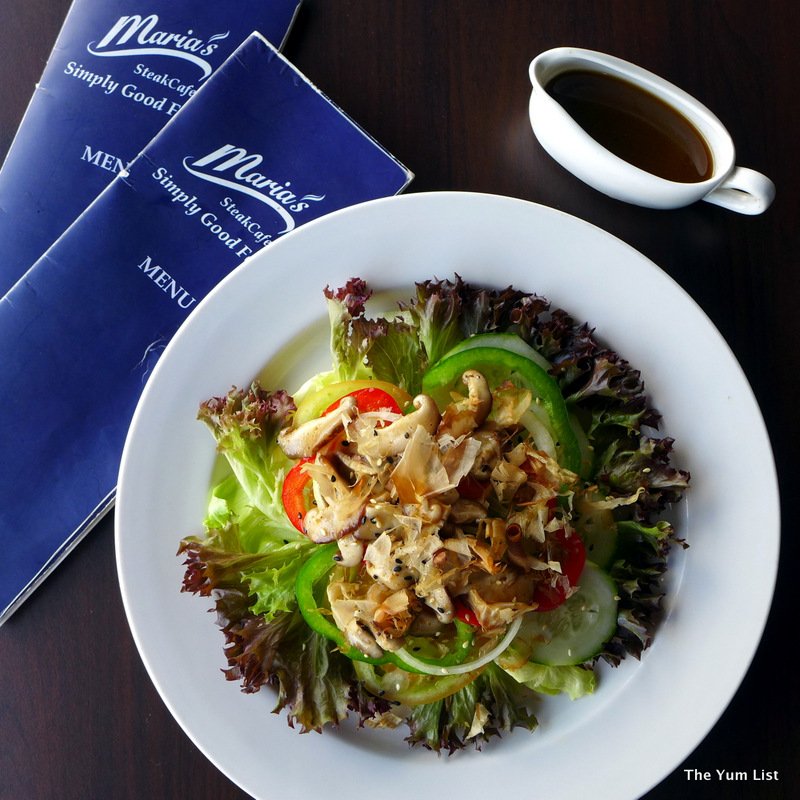 The Spicy Mussels are a must-order. The perfectly cooked, soft and juicy seafood is complimented with a carrot and celery filled tomato based sauce. A hint of chilli adds depth but is still mild enough to please the fussiest of eaters. The sauce is fresh, not overly-complicated and simply good, living up to Maria's claim.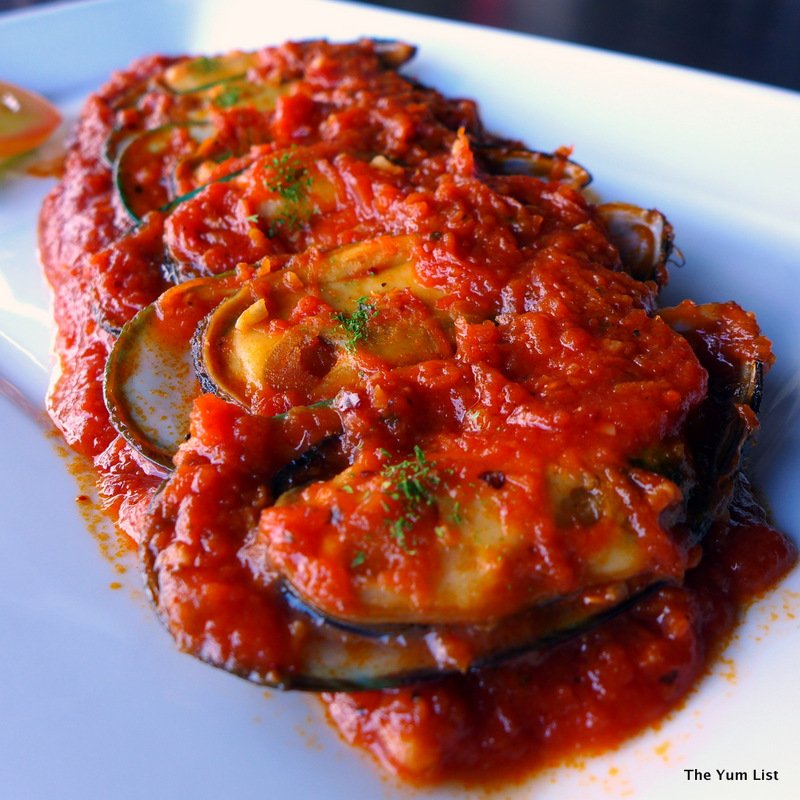 Soups
We are presented with a selection of three fresh soups – Mushroom (RM9.50), Pumpkin (RM9.50) and Oxtail (RM20). After tasting all three, we take turns rotating through the trio. There is something about good soup that elicits nostalgic comfort, and these are good enough to rival even the best home cooked version. The Mushroom is tangy and creamy, its flavour coming from multiple mushroom varieties. The Oxtail is peppery and full bodied, cooked for eight hours with meat juices that have been reduced and concentrated. The Pumpkin is honest and wholesome, the sweetness of oven roasted pumpkin enhanced with a faint smattering of herbs.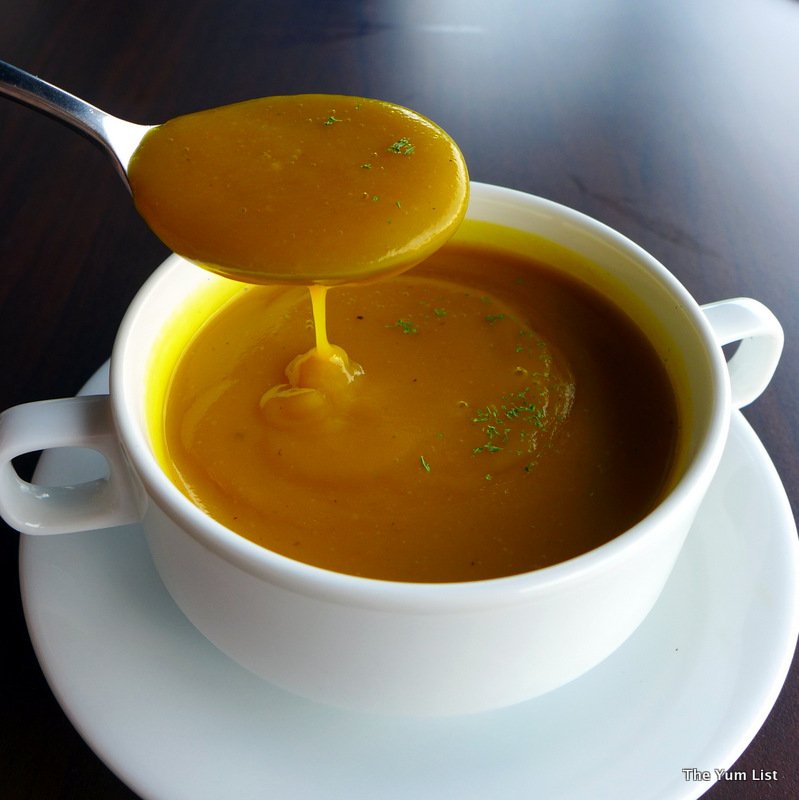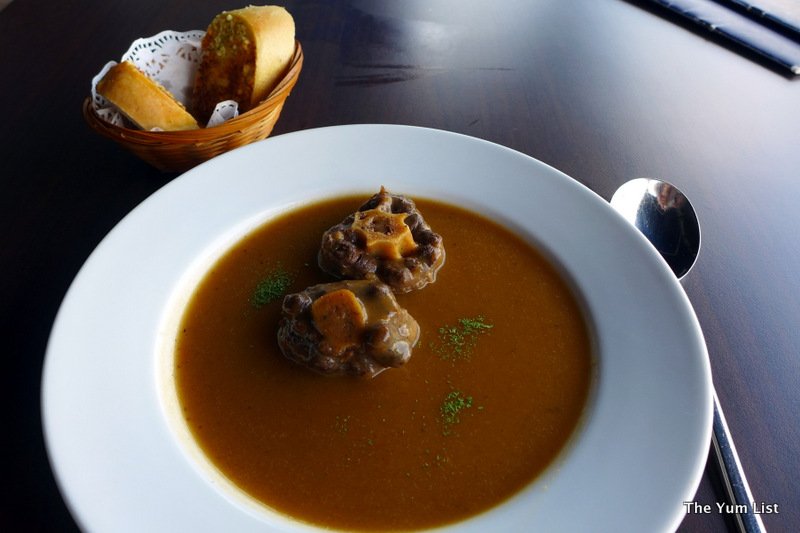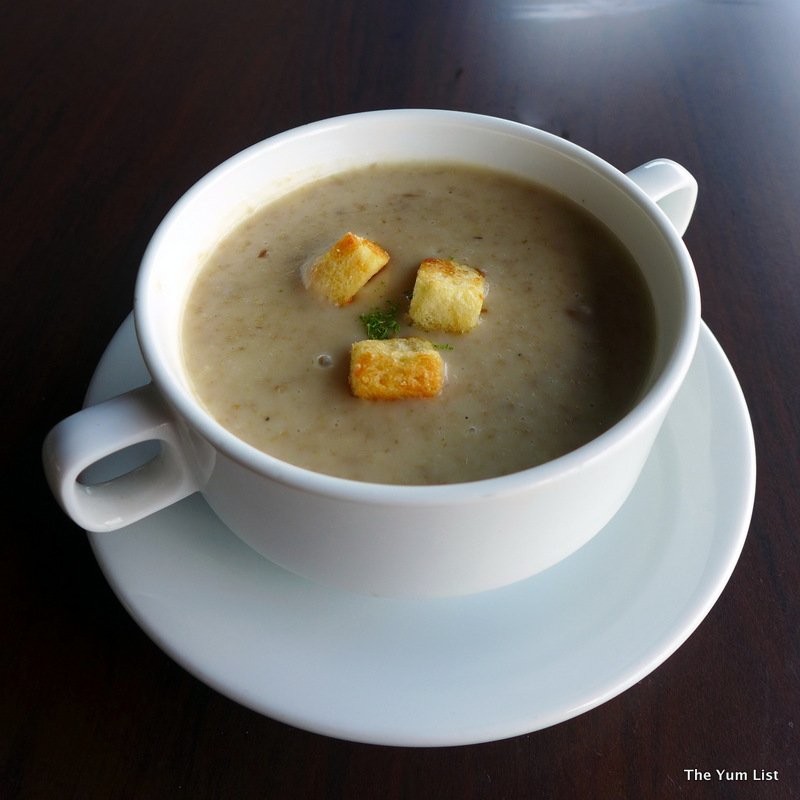 Drinks
As accompaniment for our entrees, Monica sips on a Spanish white and I enjoy a Chardonnay from Chile (RM22/glass or RM108/bottle). Smooth with a hint of bite to finish, it beautifully pairs with the seafood, salad and soups. Caning gets quite excited over his Erdinger beer from Brussels (RM32) which he says is quite hard to come by in this corner of the world. Once our entrèes are finished, we select two red wines from the menu in anticipation of the mains to come. Monica chooses a Casarina Estate Malbec from Argentina (RM32/glass and RM158/bottle), which is full bodied, with peppery, cinnamon and smoky tobacco flavours on the palate. I gleefully order a glass of the Lucky Country, a Shiraz from the McLaren Vale region in South Australia (RM37/glass and RM178/bottle). A personal favourite, its initial smooth and fruity palate is followed by a sharp and powerful aftertaste. The strong flavour of red meat needs to be washed down with an equally strong red wine. The two go hand in hand.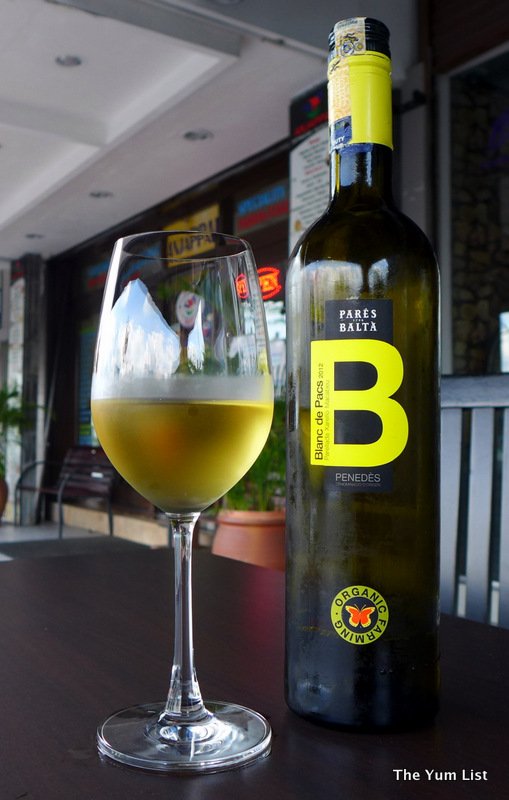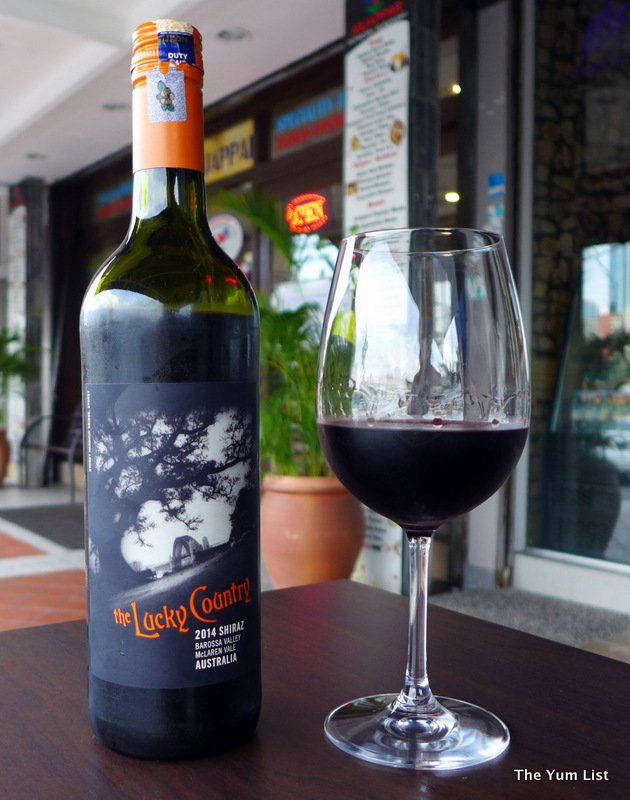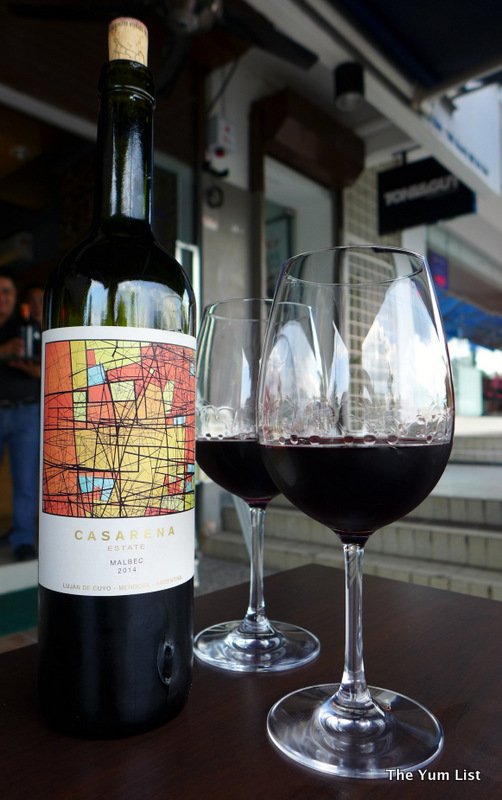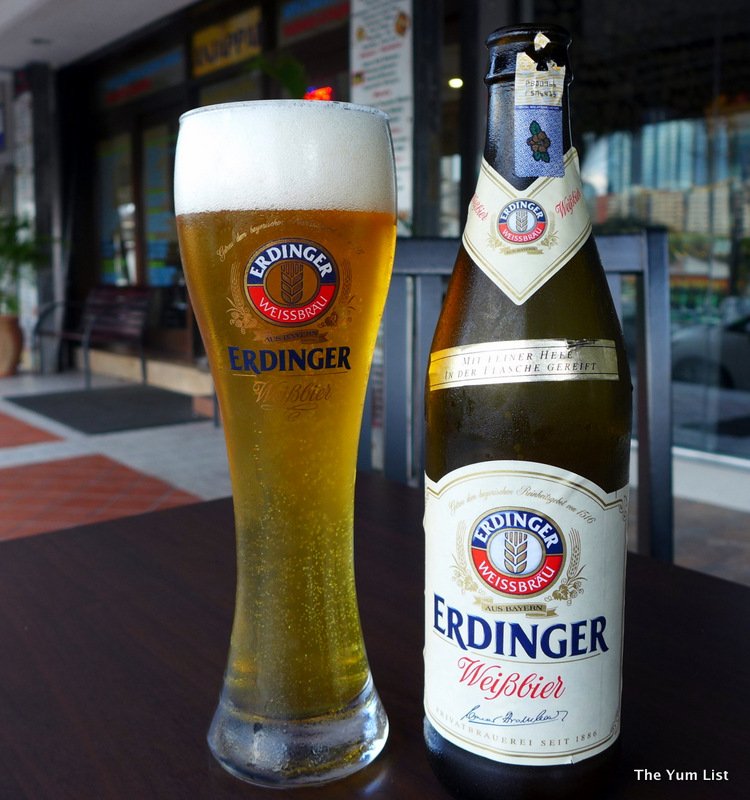 Meaty Mains
Our first steak is a grass fed Australian fillet served with a red wine sauce (RM59). Like all the steak and lamb dishes on the menu it comes with a side of buttery potatoes and a selection of crispy spring vegetables – zucchini, carrots, tomato, mushrooms and beans. The sauce is served on the side, and truthfully, we do not notice it until the end as even though it is moreish and mouth-watering, the steak has no need for it. Lightly seasoned with salt and pepper and cooked to a tender medium rare, this is how red meat should taste. It is full of flavour, and the quality of the meat is incredible.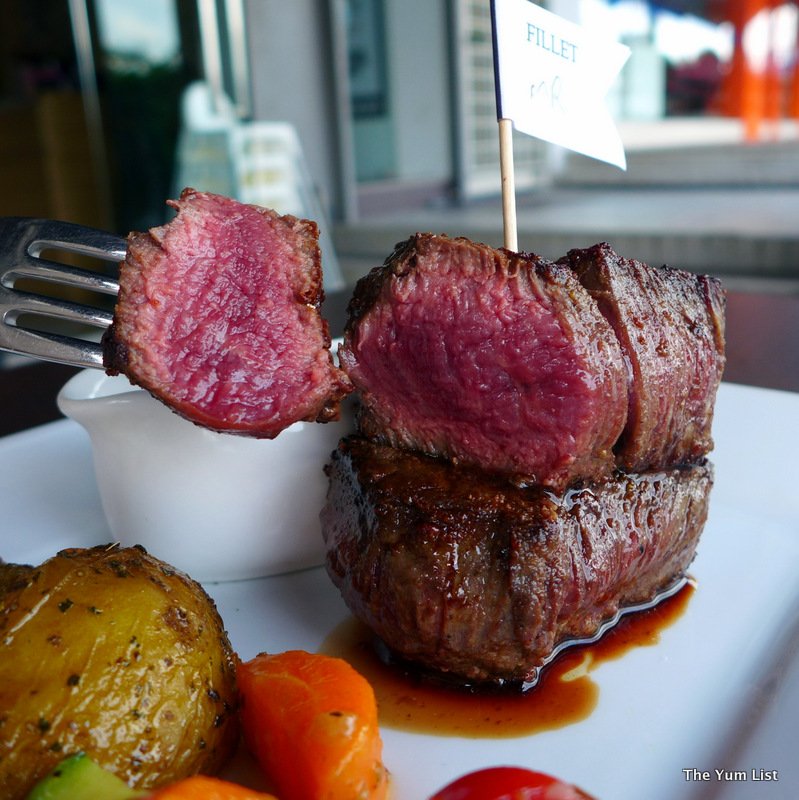 Next up we tuck into a plate of Maria's baby lamb cutlets (RM54). Perfectly cooked with a blushing pink middle they are complemented with a tangy and sharp mint sauce that has us all asking for seconds. Although eating lamb on Australia day is considered a national obligation (at the risk of being called 'un-Australian' by the very politically incorrect Sam Kekovich), this offering comes from our siblings across the ditch, New Zealand. I must concede a try for the All Blacks, their lamb is sensational.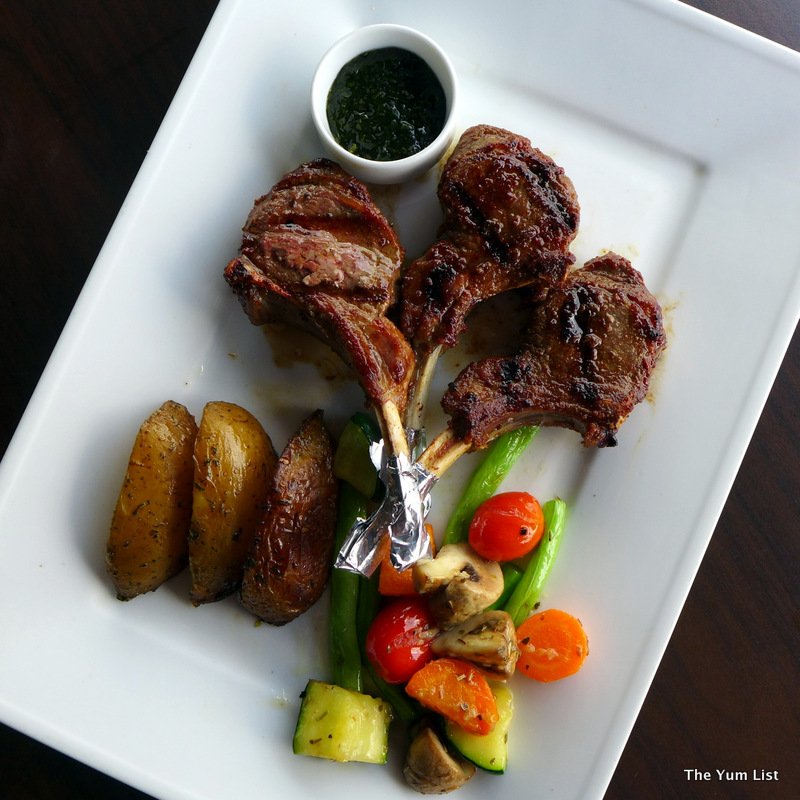 For those who prefer the taste of a well-marbled, grain fed Wagyu (RM95/100gm), this next one is for you. With a higher fat content, the meat is sweeter, with edges that lightly caramelise on the grill as they cook. A powerfully hot English mustard makes an ideal embellishment to the Aussie beef.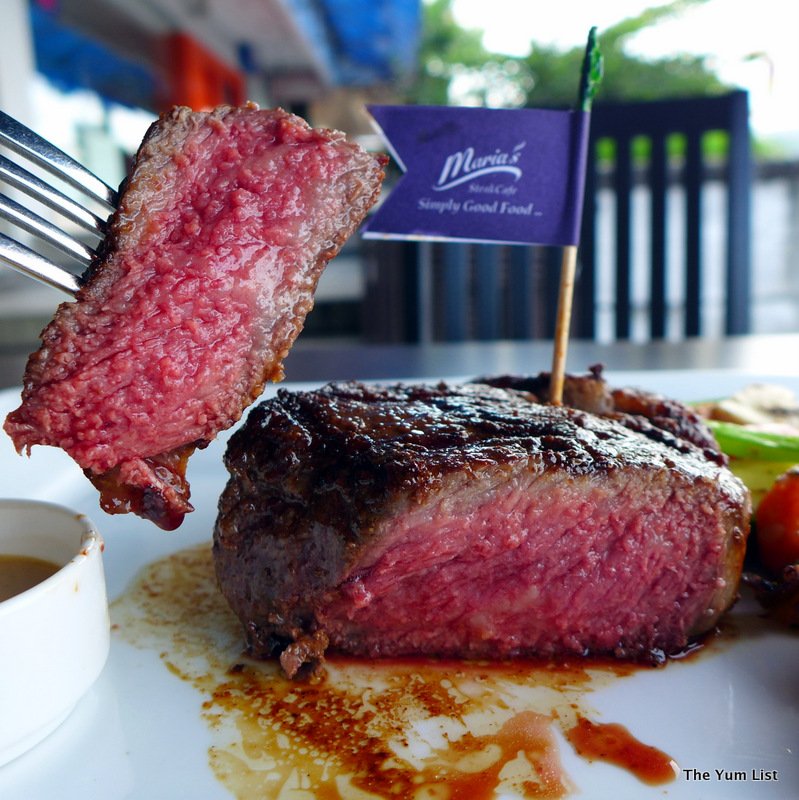 Dessert
Maria's sweet forte is their Tiramisu (RM15). Its alcohol soaked spongey interior is light and creamy, and topped with chopped nuts and shaved chocolate. The Prune Cake (RM9.50) is similar to a Sticky Date, dense and warm, order it with a scoop of vanilla ice-cream for extra indulgence.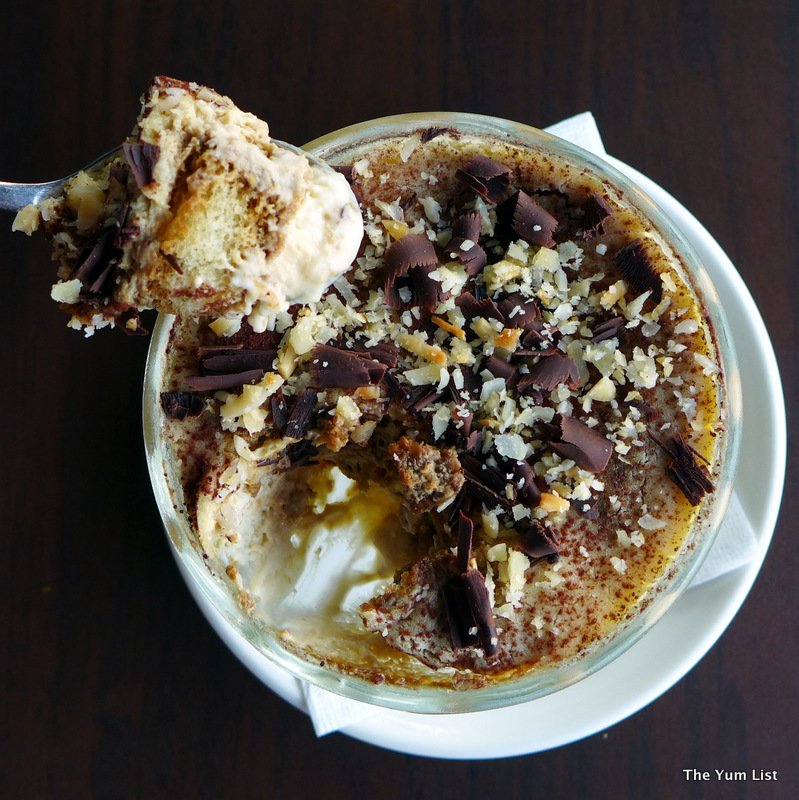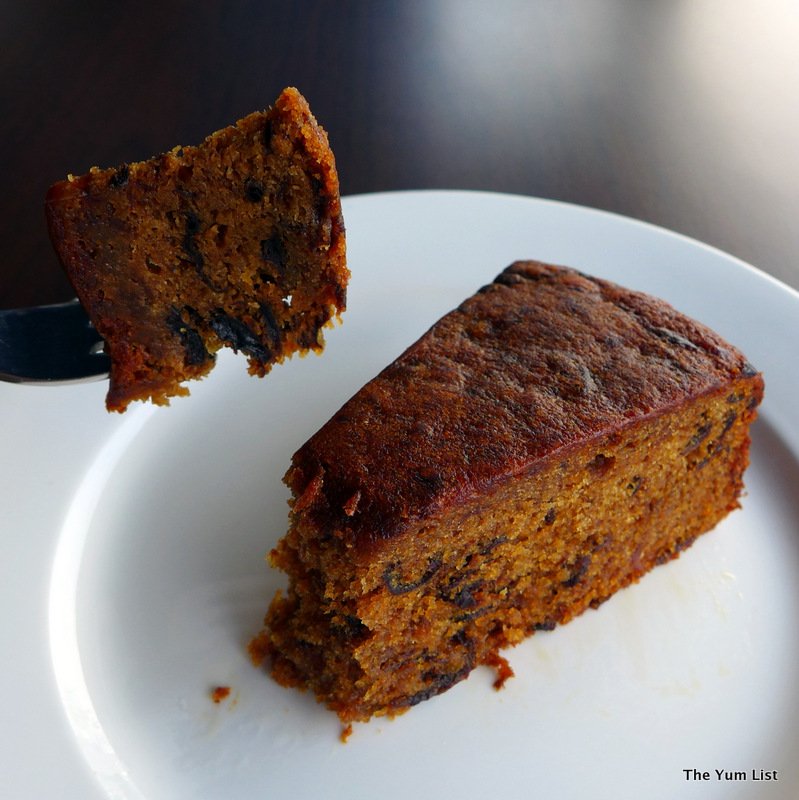 With our belts considerably tighter and our appetites completely sated, this is an indulgence that comes with some healthy perks. Packed full of protein, iron and many other vitamins and nutrients, many health professionals recommend eating at least one serve of red meat per week. Paired with a gorgeous red wine (to lower the risk of heart disease and stroke of course!) this is one piece of health advice I have no trouble in following. And Angie and the rest of the talented staff will cook yours just the way you like it. In the future, whenever I miss the wide blue skies of my sunburnt country, I'll be visiting Maria's for a taste of home.
* Note: Special discount for readers – mention The Yum List and receive 10% off your total bill.
Reasons to visit: We highly recommend ordering the grass fed Australian steaks, cooked rare to medium. They are simply delicious! The Spicy Mussels, the Soups, the Tiramisu and a really good wine list all make a trip to Maria's worthwhile.
Maria's Steakcafe
58 Jalan Maarof
Bangsar Baru
59100 Kuala Lumpur
Malaysia
+6 03 2282 2220
[email protected]
www.facebook.com/marias.steakcafe