Words: Chris Moore    Photos: Monica Tindall
All-natural and organic vegetarian cuisine would normally sound as appealing to me as nails being dragged down a chalkboard. Now, that's not to say I haven't had my share of delicious and appetizing meatless-creations. But the immediate thought invoked in my mind when I hear organic, all-natural vegan fare is grass. Yes, grass. The exact same grass normally consumed by those gracious hooved beasts that cook up so well in a cast-iron pan.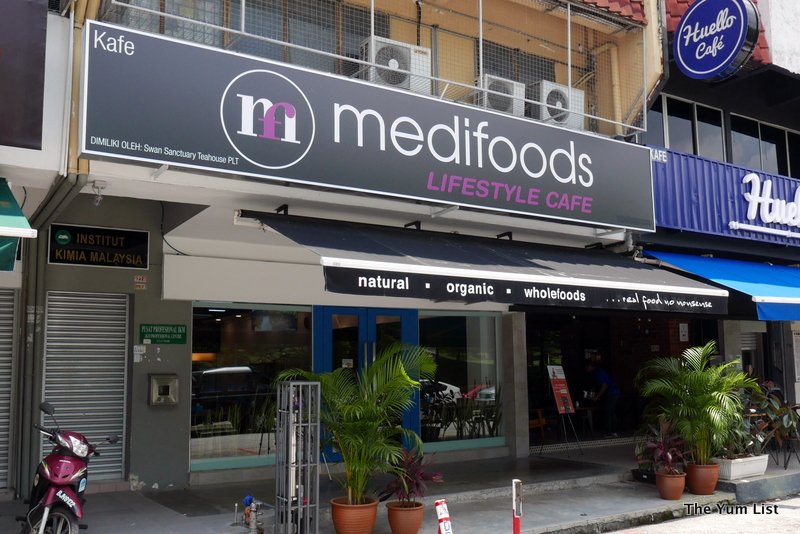 Medifoods Lifestyle Cafe
So imagine my surprise, when upon walking into Medifoods Lifestyle Cafe, I am greeted with a wall of vibrant green grass. Is this meant to be a joke? Is Monica setting me up on my first ever assignment for The Yum List? You'll be relieved to know that the turf is synthetic and isn't provided as a means of nutritional value, but more importantly, that Medifoods Lifestyle Cafe goes far beyond simple vegan and vegetarian fare and instead provides dining options that are produced using all natural, organic ingredients for vegan, vegetarian, gluten-free, and carnivorous palettes alike.
Tucked in behind the main artery of Jalan Burhanuddin Helmi in TTDI, Medifoods Lifestyle Cafe is found nestled amongst a variety of other shops and restaurants. Its nondescript jet-black sign featuring white and magenta font welcomes you in for a meal that is bound to leave you satisfied. Owner Looi Tyck Lam, who has stepped away from his profession as a pharmacist to explore his passion as a weekend farmer and restaurateur, has been developing the Medifoods vision for the past 10 years. Just recently, he opened the Medifoods Lifestyle Cafe TTDI in an attempt to holistically blend food with diet: providing patrons with an opportunity to consume a variety of dishes created using his very own organically farmed fruits, vegetables, chickens, and fish. Open for breakfast, lunch, and dinner, Looi and Medifoods Lifestyle Cafe present diners with the option of authentic and natural farm to table cuisine.
Free-Range Chicken
The menu at Medifoods Lifestyle Cafe offers something for everyone. For those that prefer their protein intake to be in the form of winged poultry, the Rendang Chicken (RM25) is the star of the menu. After stewing for 4-5 hours, the incredibly flavourful chicken is presented with a slight touch of heat produced from ginger and turmeric that is balanced with a light finish of virgin coconut oil. The only shame in this dish will be in having to share the Malaysian delicacy with others.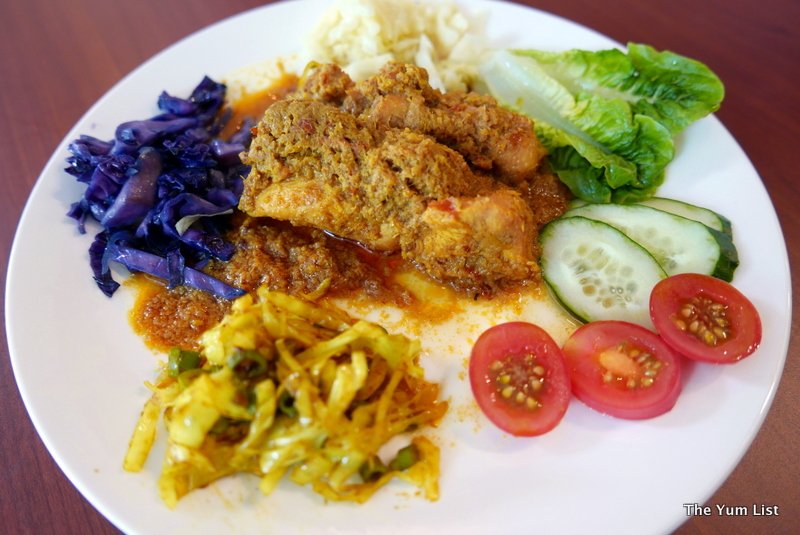 The Chicken Roulade (RM27) is another fantastic option of the feathered variety. Boneless dark meat is rolled around crispy julienned vegetables and roasted slowly, leaving the skin perfectly caramelized and crisp. The discrepancy between the slow cooked meat and fresh veggies is a perfect combination.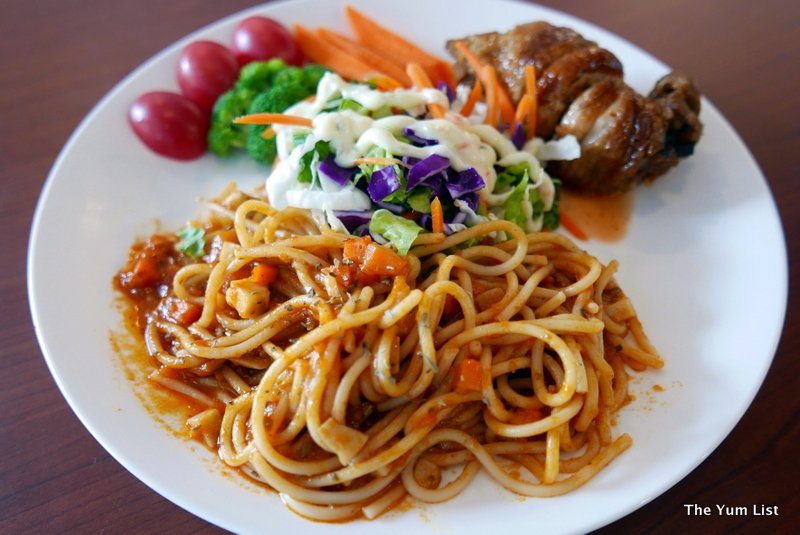 The final non-vegetarian selection sampled was the Asam Fish Head (RM27), served with Medifoods rice – which is a fantastic blend of basmati rice, millet, and lentils. A slow stewed half head of salmon is flavoured with 15 different spices and served with loads of freshly cooked vegetables. The turmeric, ginger, and lemongrass leave a welcoming heat on the tongue, while the flavoured broth absorbs delectably into the crispy fish skin.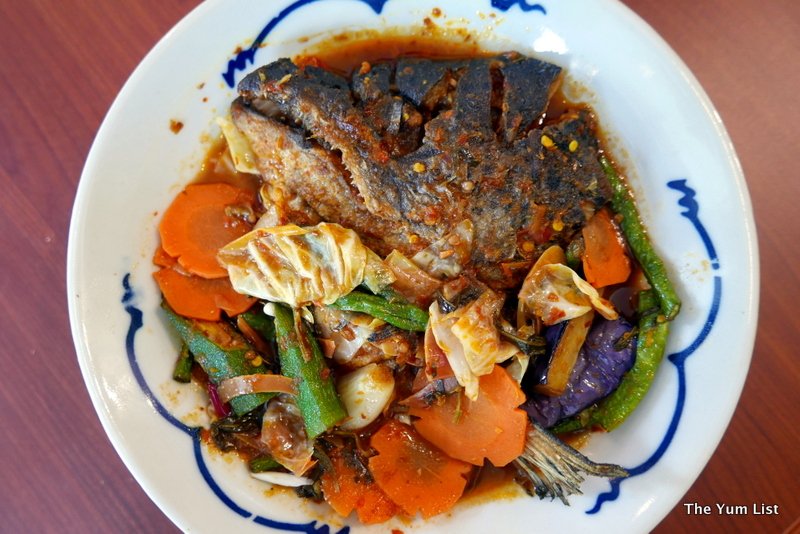 Vegetarian Dishes at Medifoods Lifestyle Cafe
For those guests preferring to abstain from the consumption of meat, Medifoods Lifestyle Cafe has plenty of options. A small adventure into the vegetarian realm provided two incredible dishes, both of which I would go back for. The vegan Lei Cha (RM16) is a glamorous serving of Medifoods rice surrounded by samplings of tofu, peanuts, and both raw and cooked vegetables. The sweet basil sauce served as an accompaniment bursts with flavour and brings the vast variety of textures and flavours of the dish together into harmony.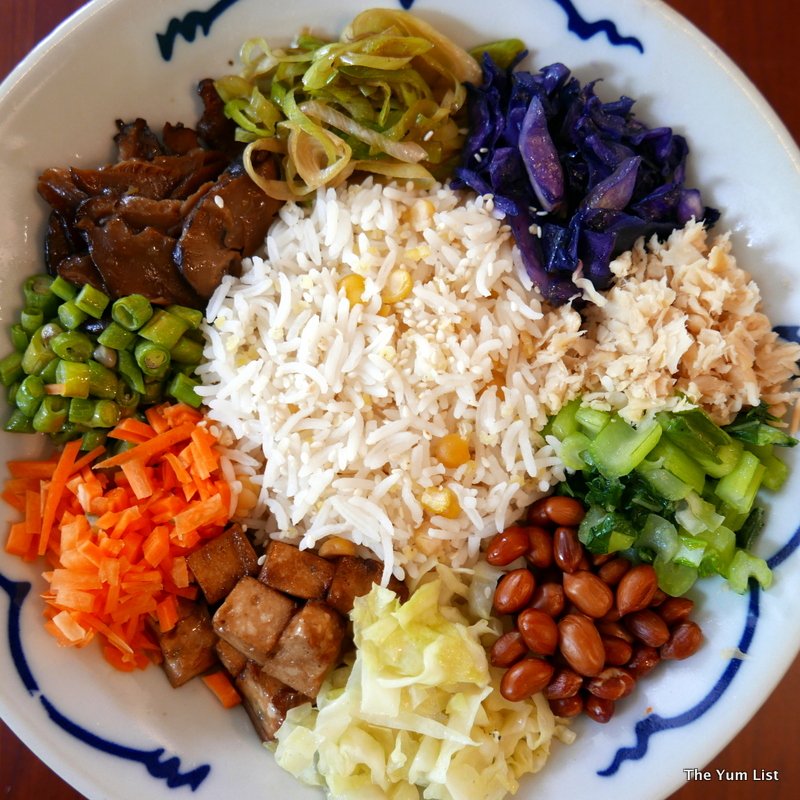 My favourite dish of the afternoon was the Cranberry Sweet & Sour Monkey Head Mushroom (RM27). Having the appearance of that scrumptious sweet & sour pork (or chicken) that I've had so many times at hawker stalls around KL, Medifoods vegetarian variety is a combination of perfectly crisp mushrooms and stir-fried vegetables, smothered in an all-natural sauce that blends together papaya, tomato, and cranberries for the perfect mix of sweet with sour. The contrasting flavours and textures of this dish are spectacular – and give me a beer and plastic a table and chair and I would have sworn I was eating something that was not in any way meant to be healthy.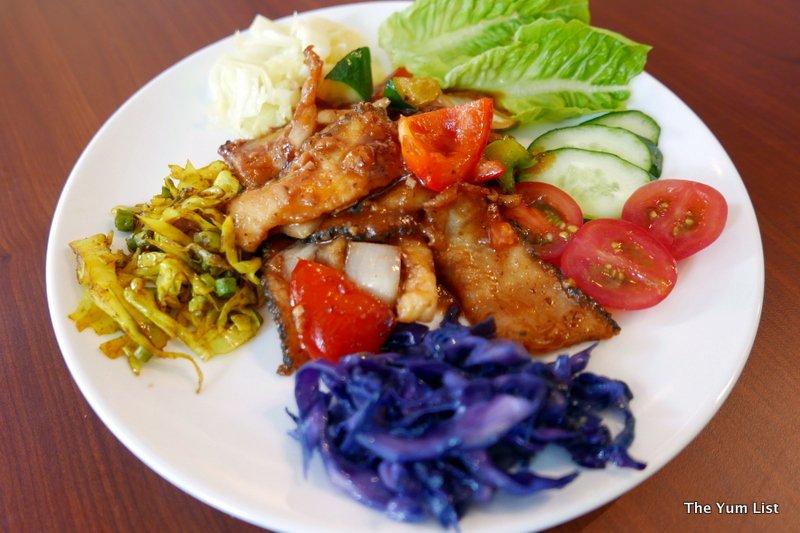 The final dish of the afternoon, the vegetarian Fried Mee Hoon with Salted Egg and Bitter Gourd (RM16), is considered a delicacy by local standards but consists of a flavour profile that is far outside of this westerner's comfort level.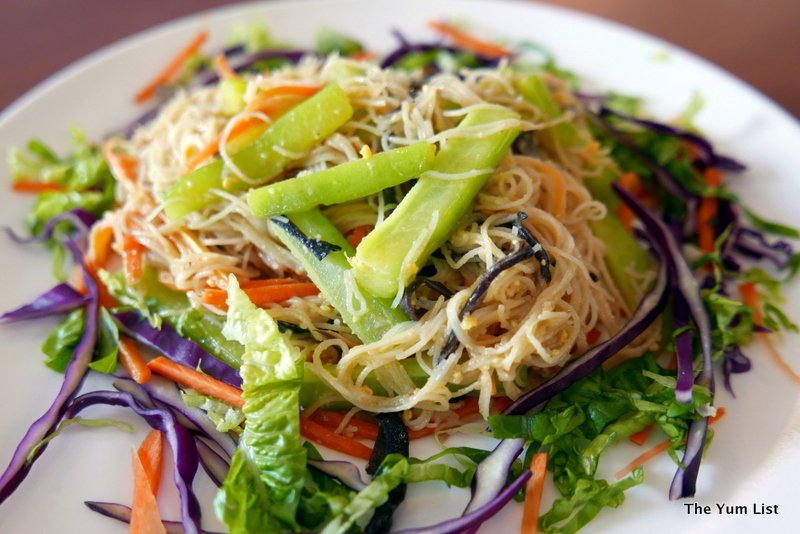 The beverage options at Medifoods Lifestyle Cafe are almost as diverse as the culinary choices. In addition to the standard selection of coffees, teas, and fresh pressed juices, Medifoods offers guests a couple more exotic options. The Passion Fruit and Honey Blended Juice (RM16) is an astonishing concoction of honey and fresh passion fruit pulp – something you might expect to be whisked together at your local speakeasy. The heat of the beverage soothes the throat, while the tanginess of the passion fruit is mirrored perfectly with the sweet nuttiness of the local honey. If a refreshing cold drink is more what you're after, the Dragon Fruit, Serai, and Chia Seed Lassi (RM12) is a magnificent infusion that combines the creamy, tanginess of natural yogurt with the mild sweetness of local dragon fruit.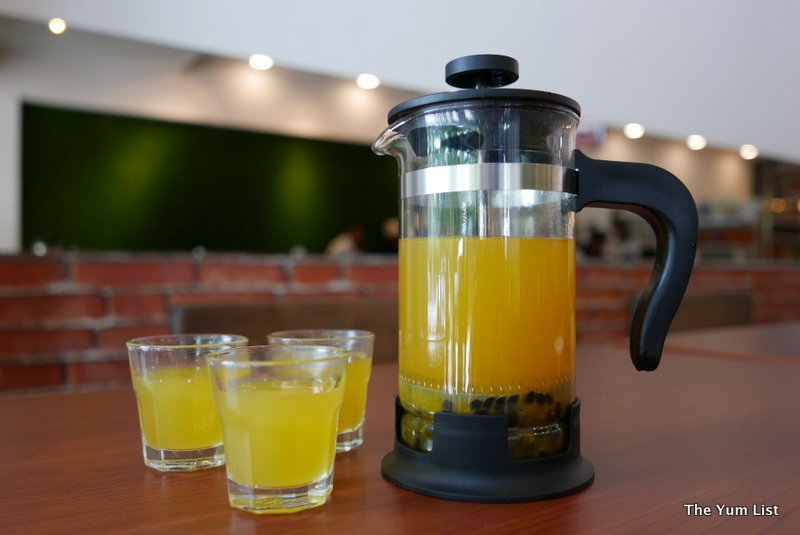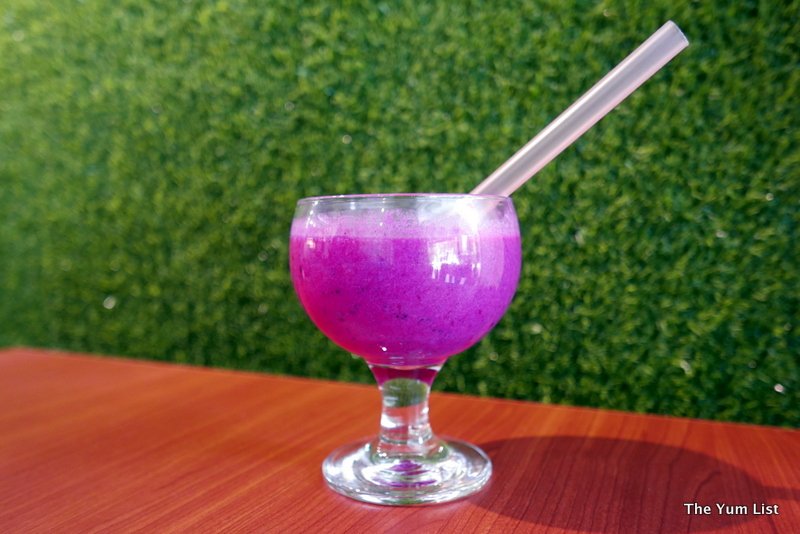 If there are just too many options for you to choose from and you can't see yourself selecting between flora and fauna you could always venture to Medifoods Lifestyle Cafe to try their Daily Breakfast Buffett (RM16.50/weekday, RM18/weekend) for a sampling of several menu items. The daily breakfast buffet provides a range of items including salad, soup, nasi lemak, noodles, pao buns (in a variety of different flavours), and a selection of cakes to satisfy the sweetest tooth out there.
Reasons to visit: healthy organic, all-natural foods; Cranberry Sweet & Sour Monkey Head Mushroom; farm to table cuisine; daily breakfast buffet.
Medifoods Lifestyle Café TTDI
127 Jalan Aminuddin Baki
Taman Tun Dr Ismail
60000 Kuala Lumpur
Malaysia
+60 3 2385 0021
www.medifoods.my