Words: Kirsten Durward   Photos: Monica Tindall
Every hotel has its distinct ambience, but there is something I always find so seductive about The Ritz-Carlton. It is old style glamour presented with a modern edge. It somehow manages to be both sumptuous and simple without tipping over into overt opulence. The Ritz-Carlton, Kuala Lumpur exudes charm in the design concept. Curvacious seating arrangements and sensuous fabrics seduce both the eye and the body, and the judicious use of space and light gives me an expansive feeling of peace every time I visit. And it's here where we indulge in Brunch, The Ritz-Carlton, KL.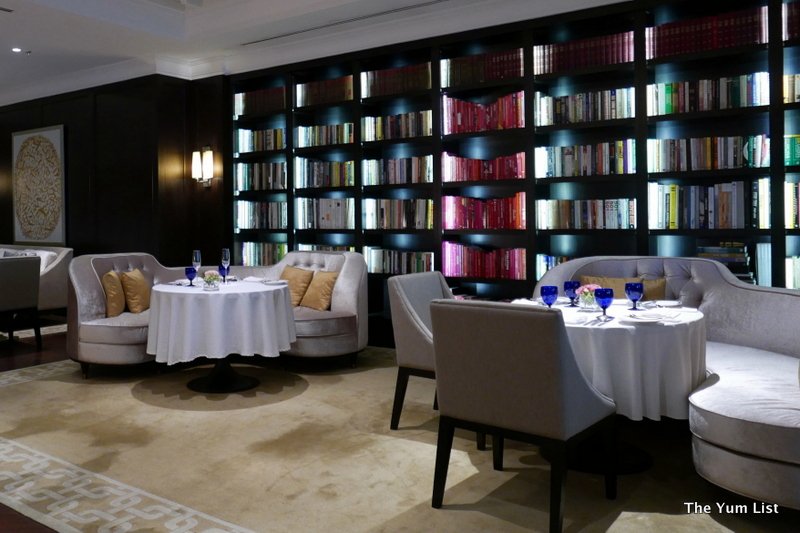 Today finds us feasting at the signature Sunday Roast at the Library at the Ritz-Carlton, Kuala Lumpur; it's surely one of the best brunches in KL. A simple concept is presented; a smorgasbord of high-quality food and beverage offered in an intimate setting with impeccable service. The air resonates with the mellow sounds of a jazz quartet and we feel that no detail of the dining experience remains unconsidered. With a spicy Bloody Mary as entrance to our velvety banquet, our appetites are whetted for the indulgences to come.
Best Sunday Brunch Kuala Lumpur
My first seduction of the day happens with the sumptuous seafood selection; starting with fresh oysters and Champagne. Literally, who could ask for more? We proceed through poached lobster, shrimp, langoustine and a plethora of sushi. This could be enough to satiate me already but we are far from the main event.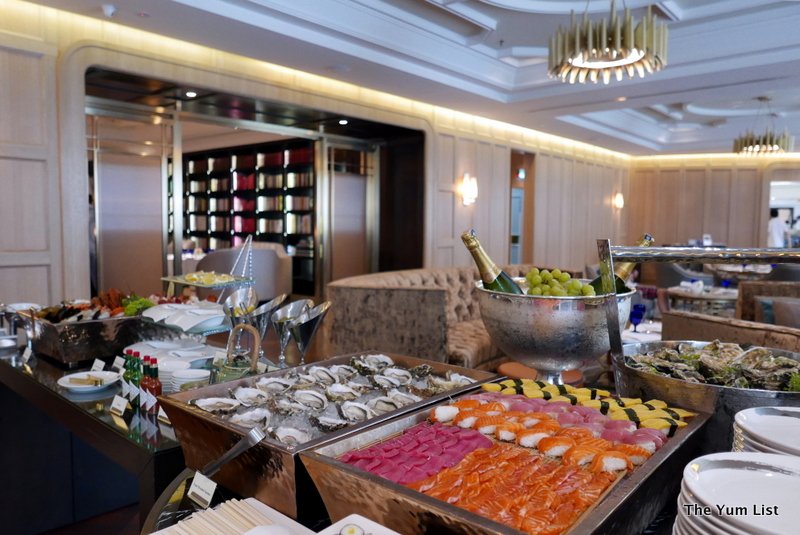 Brunch, The Ritz-Carlton, KL
The second temptation is the cold cuts, mezze and salad bar. There are so many choices but I particularly delight in the smoked duck slivers, marinated baby tomatoes and a delightful asparagus and green pea salad. Champagne is poured, a dryer side fizz which delightfully accompanies the seafood and starters. Our glasses are ever so discreetly topped up throughout the meal, as finished plates are whisked away, service is impeccable, always there, but not intrusive.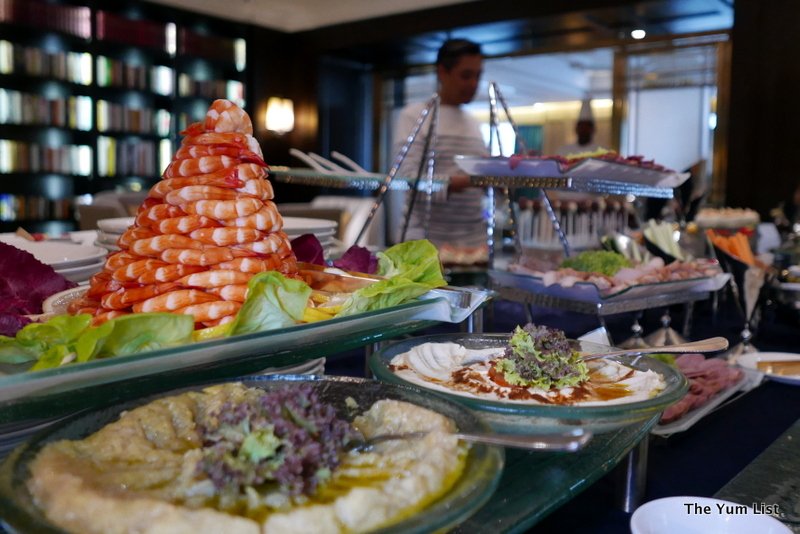 We are pressed to try the a la carte offerings. Each week the chefs prepare a selection of soups, a pasta dish and a fish dish, changing on a weekly basis as does the accompanying wine. We are quietly impressed at the wine selection for the all inclusive free-flow prices. The Butternut Squash soup is an instant favourite for both of us. Garnished with dehydrated onion, this is a classically creamy and replenishing soup, with just a hint of sweetness and crunch from the onion. We also love the soft Sea Bream, served up on a bed of wilted spinach, accompanied by curry tinged green lentils.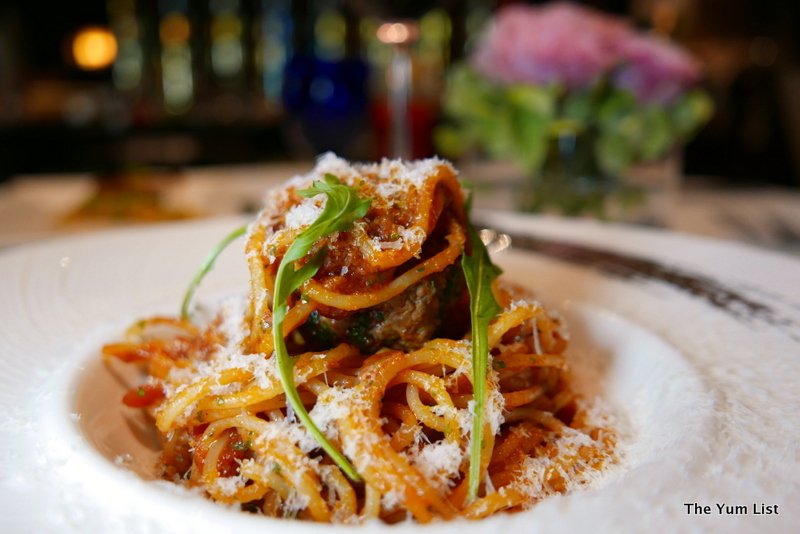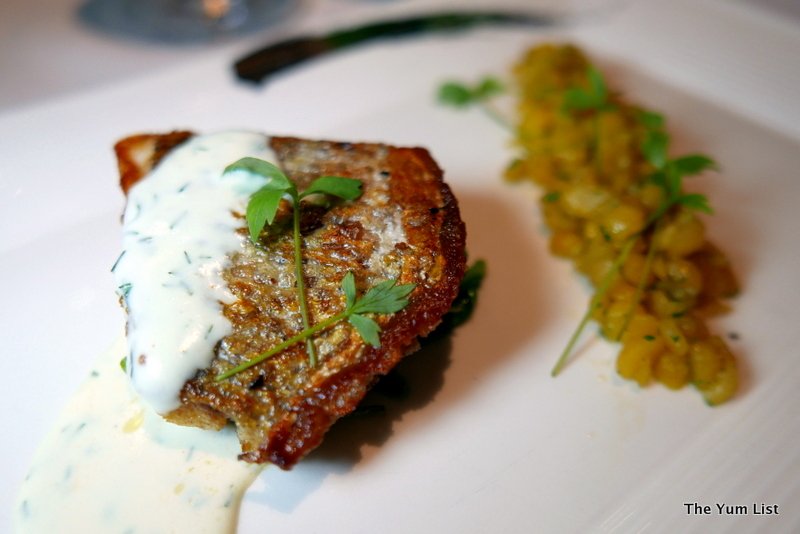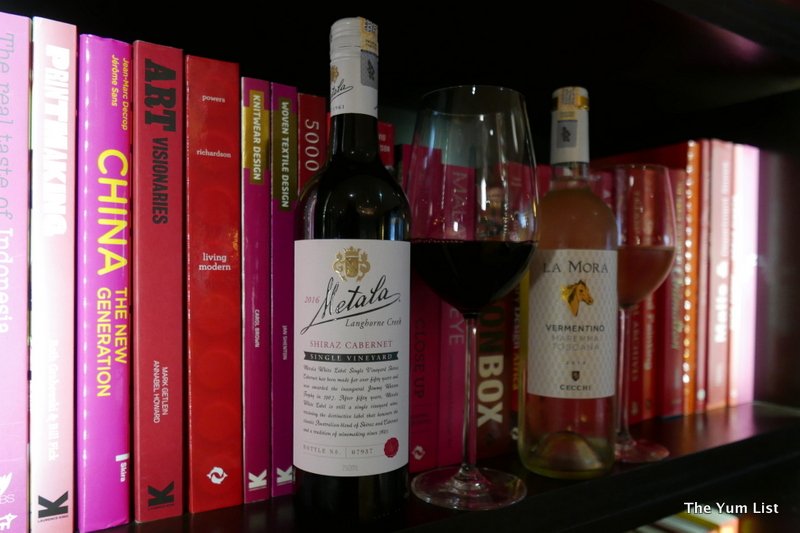 Sunday Roast, The Ritz-Carlton, Kuala Lumpur
Taste buds warmed up, and tummies not yet filled we move on to the main event of this Ritz-Carlton brunch – the carvery. Select from leg of lamb and New Zealand roast beef rib, served with a choice of shallot or rosemary gravy. Both are tender and melt in your mouth, our tastes tend towards the rosemary and the rareness of the roast beef. Chef plates exquisitely with oven roasted vegetables and potato wedges.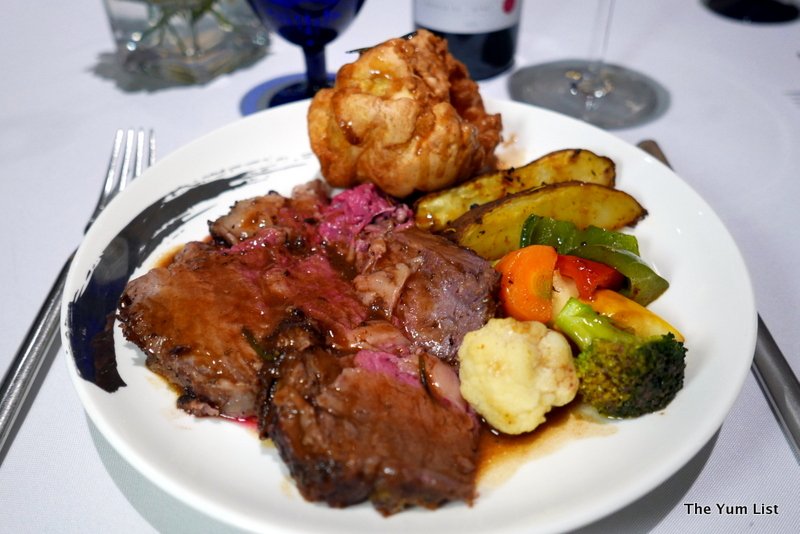 Dessert Buffet, The Ritz-Carlton, Kuala Lumpur
My dessert seductions, included a chocolate salted caramel éclair; a combination of flavours which held me speechless just for a moment, the raspberry mousse flapjack, with it's gooey sticky textures and healthy overtones, and a sumptuous chocolate pot, velvety smooth with pops of blueberries within. The choice of desserts is fantastic; too many to enumerate, there is sure to be something which tempts your sweeter side here.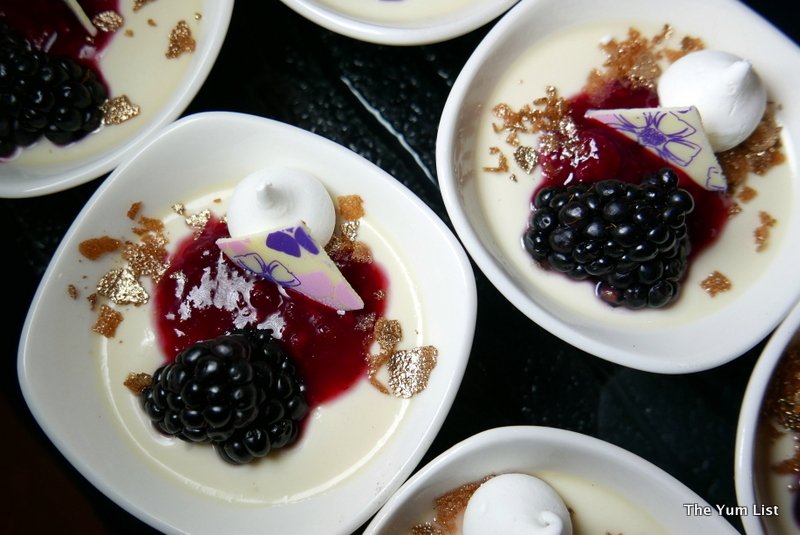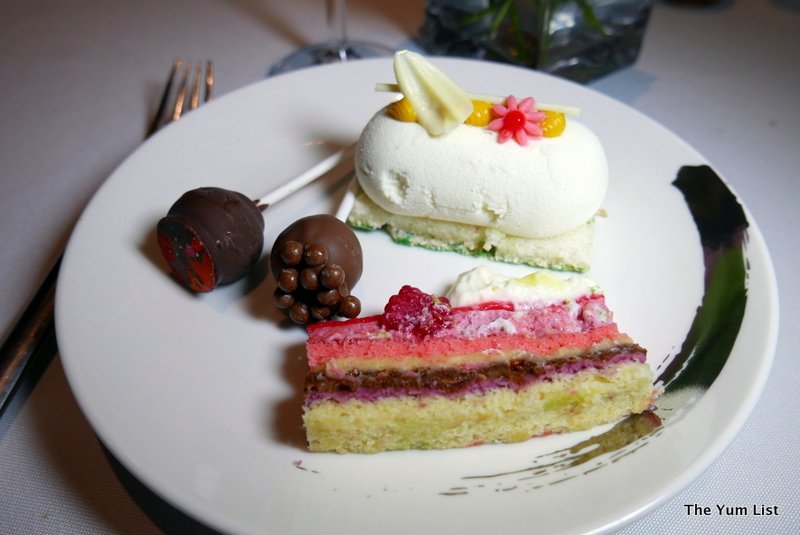 Not known to ignore a cheese selection, we plate up a collection of slivers, and admire the impressive choices of freshly baked bread to the side. I fall in love with a slightly tart and crumbly goats cheese which would sit perfectly on the crusty French baguette and sigh… a mouthful more of Champagne and brunch is over. As we leave, smiling servers call out, "see you again soon." If I had my way, then I'd certainly be back within the month.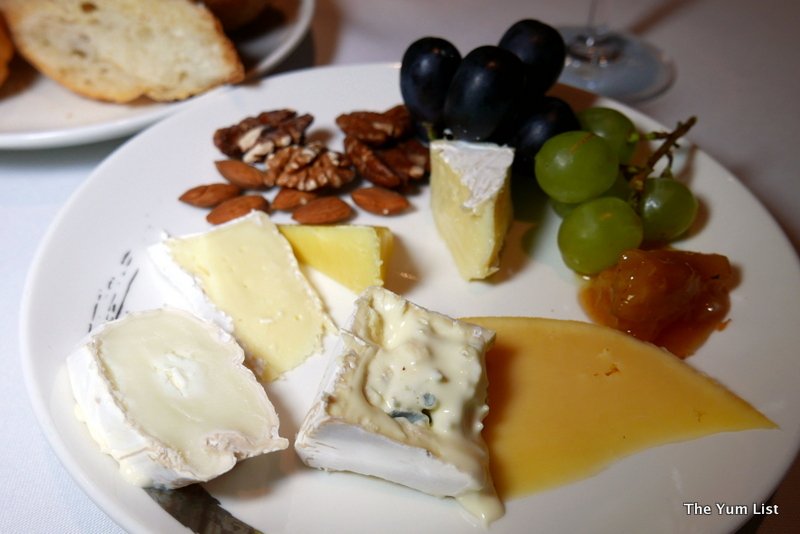 Reasons to visit: stylish, serene ambience, impeccable service, high-quality food, amazing price point for the experience.
Sunday Roast @ The Library
Brunch, The Ritz-Carlton, KL
The Ritz-Carlton, Kuala Lumpur
168 Jalan Imbi
55100 Kuala Lumpur
Malaysia
+6 03 2142 8000
www.facebook.com/RitzCarltonKL
www.ritzcarlton.com
Brunch is served from 12 midday until 3 pm
RM 198 nett for Brunch, inclusive of water, juice, tea and coffee
RM 398 nett for Brunch, inclusive of free flow champagne, wine and beer
RM 99 for children aged 6 – 12
Free for children under 6 years old