Monica Tindall
This is another list I compiled for my parents' of things to do in KL. They have been to Kuala Lumpur a number of times (we've lived here for 16 years now) and so have already ticked off many of the tourist sights. We've done day trips from KL to the fireflies, Genting, Bukit Tinggi and Kuala Gandah to see the elephants. We've stomped around Chinatown, visited Jalan Alor, been to the Bird Park and shopped in Brickfields. This list of things to do in Kuala Lumpur is all about ease. It's nothing too strenuous but a good variety of activities to do together and a couple of items my parents could do by themselves while I am at work.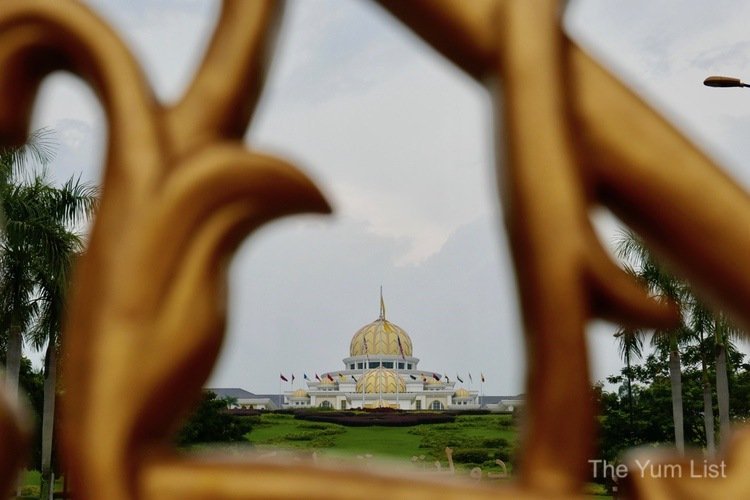 Things to Do in KL with Visitors from Overseas
The Hop-On Hop-Off Bus is a great way to see the key sights of Kuala Lumpur in a day or two. We got the one-day pass, which was enough for us as we'd already taken my parents to a number of places on previous visits. If it's your first time though, there's plenty to fill two days.
The route got us to some areas we had not yet explored such as the National Palace and The River of Life – named in the Independent's "World's 10 Best Waterfront Districts!" We'd also never walked the canopy bridge in the KL Forest Eco Park at the base of the KL Tower – I highly recommend it! Be sure to grab an ice cream from the Jersey Jack cart when you return – a local ice cream producer. Seriously, it is some of the best ice cream and sorbet you'll find in the city.
The KL Hop-On Hop-Off Bus was such an easy thing to do. We didn't have to worry about parking, traffic or navigating. It was fun to join my parents on the route but I also think it's something they could do by themselves while I am at work. My best advice though is to try to go when there is less traffic such as Sundays or public holidays.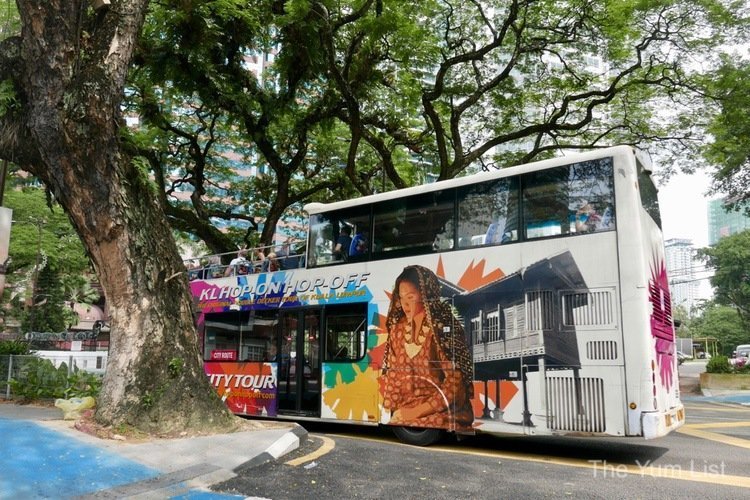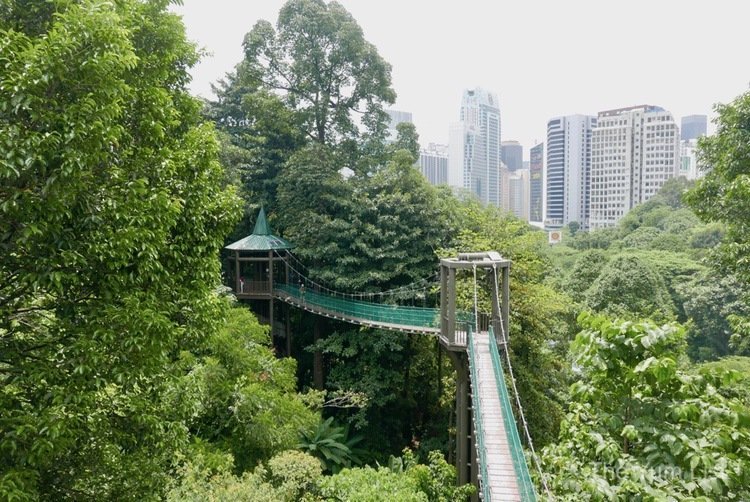 Batu Caves
The second item on the list of things to do in KL is Batu Caves. Yes, we have been before but since my parents' last visit the area has been given a complete make-over. It's best to go early morning to avoid the heat. We drove out on a Sunday morning arriving around 8:30 am and had no problem finding parking. If your guests have signed up for a local sim card with a data plan, they might consider getting a GrabCar if it's something they'd feel comfortable doing without you. Alternatively, the same group that offers the KL Hop-On Hop-Off bus recently introduced a shuttle bus to and from the caves, which I believe is RM35 per adult for the return journey.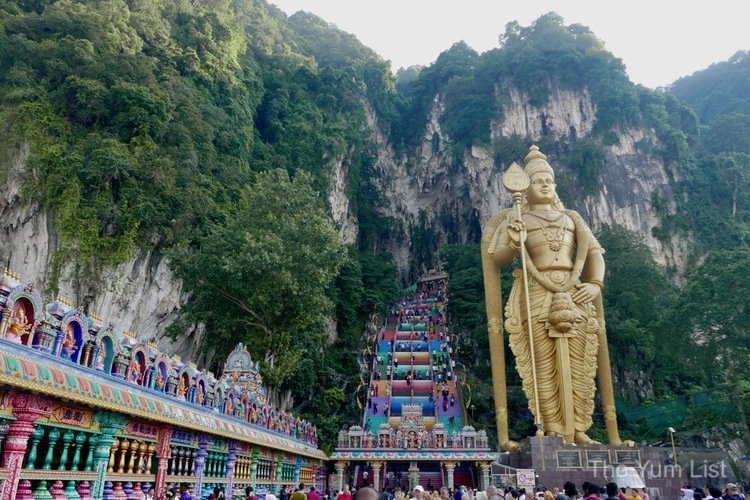 Another touristy thing to do, but one which both hubby and I also enjoyed going along with, is a visit to PETRONAS Twin Towers Skybridge and Observation Deck. Tickets are limited to ensure a positive experience and advance purchase is available online. I highly recommend this option as tickets can sell out quite quickly and the queue can be significant for same-day entrance. You book a time slot, which is great as it means there is very little waiting time for the actual visit.
The first leg of the tour is an exploration of the Skybridge that connects the two towers. From here you get great views of the park below and surrounding development. Looking down from the glass walls almost feels like you're floating in the air.
The second part of the experience takes you to the 86th-floor observation deck. From here you see the other twin peak and, at just the right angle, you can capture the KL Tower in the background. The attraction is open until 9 pm so you can choose if you'd prefer daytime, sunset or nighttime views. Even in cloudy weather, it's a remarkable sight.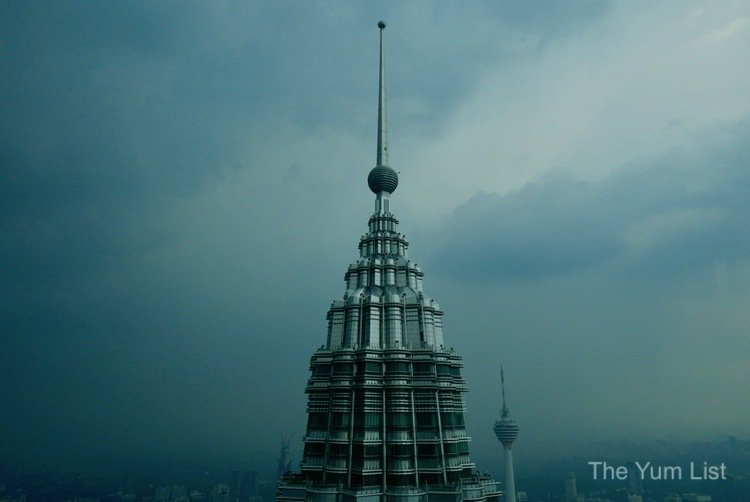 While we're on location at the PETRONAS Twin Towers why not make some photo memories of the occasion? Sure you could take your own snaps but attempt as you may with a selfie stick, you're not likely to get stunning captures with the whole family included. One of our Yum List contributors is actually a professional photographer and has all the key spots worked out for getting the best angles. You can get in contact with Rich Callahan through his Facebook page here.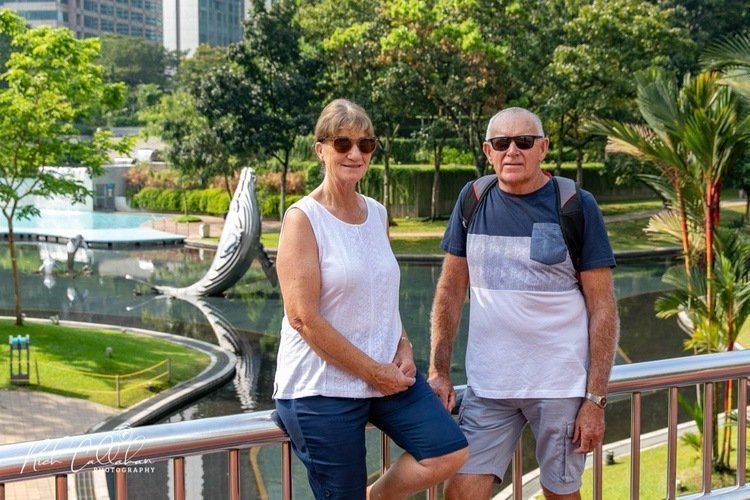 Does this one seem like a copout on vacation? The truth is, a movie ticket in Kuala Lumpur is at least a third of the price of one in Australia. Going to the movies back home is a bit of a luxury, whereas in KL, with the currency exchange, a ticket to the cinema is a steal! It's another activity that your overseas visitors can easily do while you're at work too.
Taking it up a level or four (!) though is an experience in Golden Screen Cinema's 4DX! Available for many new-release full-length movie blockbusters, 4DX sure is a way to really immerse yourself in the story. There are over 20 different kinds of effects including seat motion and vibration, alongside environmental effects such as wind, fog, bubbles, lightning and scents.
The Curse of La Llorona was playing when we first discovered 4DX, which we quickly decided not to see! Can you imagine watching a horror film and the 4DX effect of the back tickler coming into play? No thank you! We leave that to those of you who have sturdy hearts and nerves of steel. The Avengers though, wow, what a way to view such a talked-about film!
GSC's 4DX cinemas can currently be found in Paradigm Mall Johor Bahru, 1 Utama Petaling Jaya and IOI City Mall Putrajaya. More info here.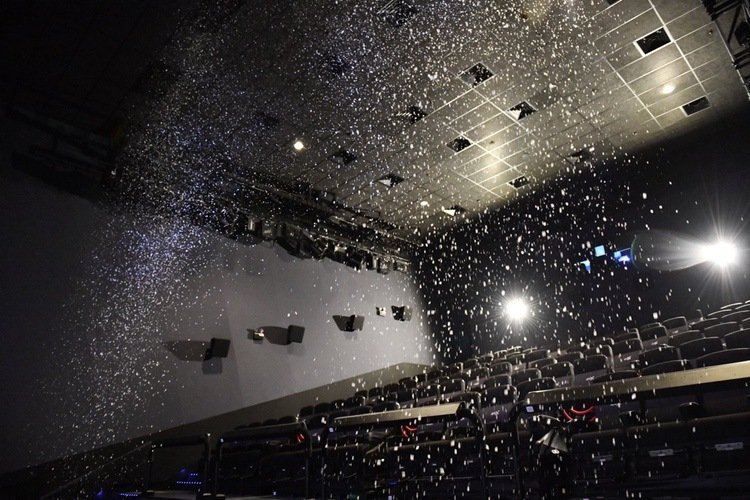 From pop culture to something more refined, a visit to the Dewan Filharmonik PETRONAS is a beautiful experience. Malaysia's first concert hall dedicated to classical music is conveniently located in the PETRONAS Twin Towers.
Seating 920 people, the design by Cesar Pelli is influenced by the traditional shoe-box shape of European concert halls from the 19th century. Do take note of the striking Klais Pipe Organ as a backdrop to the stage.
Regular concerts of classical music are performed by the in-house team of musicians, the Malaysian Philharmonic Orchestra (MPO), and a vibrant selection of international artists also regularly take to the stage. The New York Philharmonic and Vienna Symphony have taken turns in the spotlight along with artists such as Harry Connick Jr and Diana Krall. Last month there was even a collaboration between the symphony and world beatbox sensation, Tom Thum!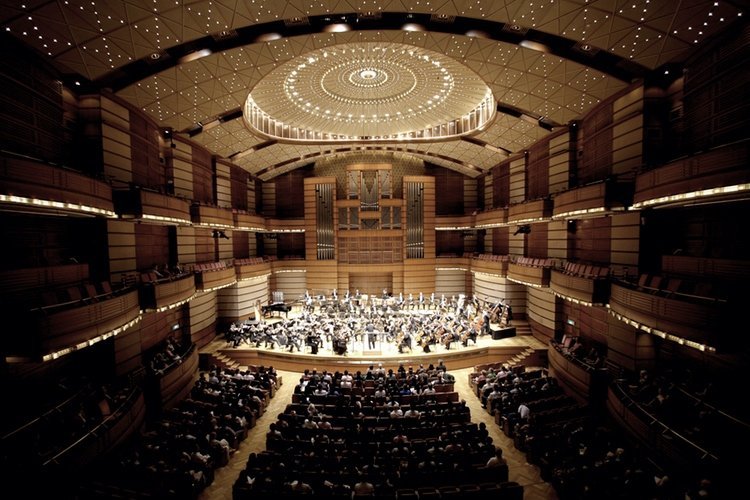 One of the things South East Asia is known for is spa treatments and pampering. Of course, a massage and relaxation session has to rate high on the list of things to do in KL. It's another thing that's well-suited to send visitors off to do while you're at work and also a great mid-afternoon activity to get some respite from the sweltering tropical temperatures.
My go-to spa is Energy Spa in Great Eastern Mall. They are one of the original trainers of masseuses in Kuala Lumpur and offer a good mid-priced range of quality treatments in a relaxing setting. It's a safe place I trust to look after my parents for a couple of hours. The good news is that Energy Spa often has discounts for first-time visitors if you mention The Yum List. I don't know when you'll come across this article but it's worth asking if there's any current discount when you call to make a booking.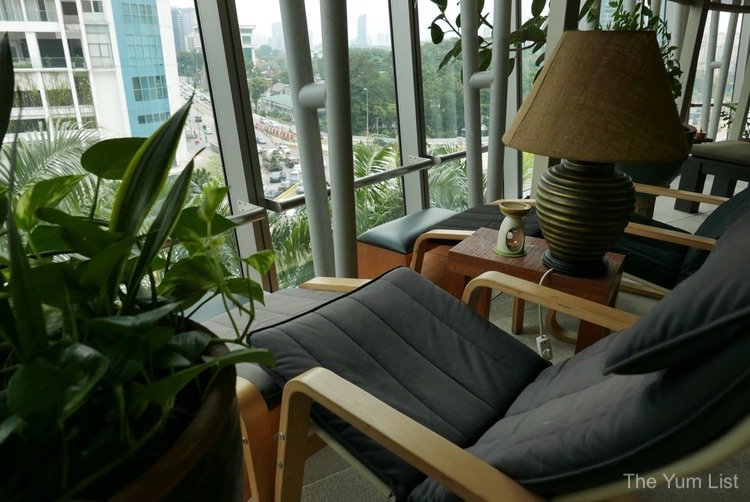 Alongside spa sessions, beauty treatments are another must for many visitors to South East Asia. My favourite salons are not within walking distance of my home and so not somewhere I'd want to send my mum off to find on her own. The solution to that, however, is provided by Effortless Beauty.
This online portal allows you to book beauticians to come directly to your home at a time convenient to you! From eyelash extensions to nails, from facials to make-up and hair styling, the community of vetted therapists offer a huge range of services that can be brought directly to your living room. It makes another convenient activity your out-of-town guests can do while you're at work and also is a perfect escape from the midday heat.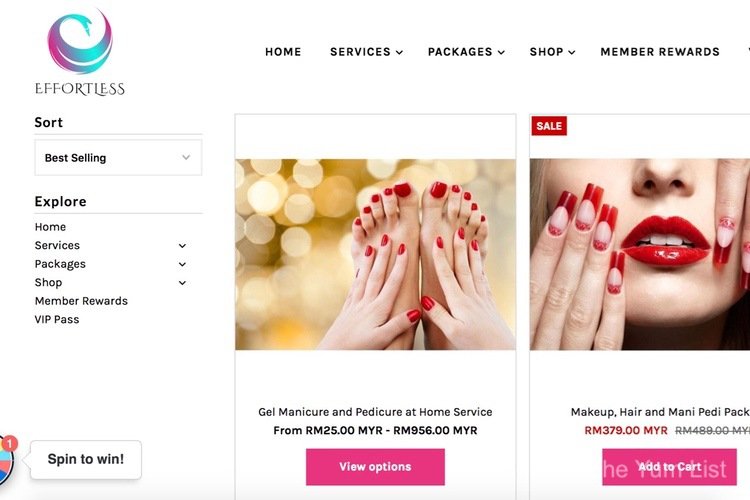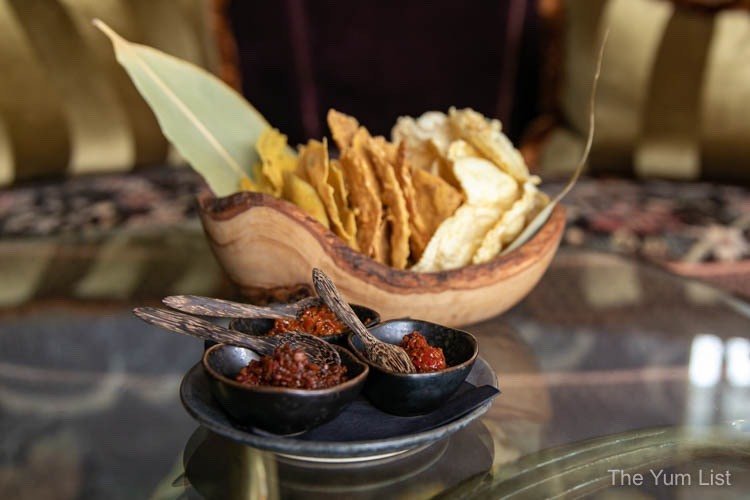 Of course, any Yum List list of things to do in Kuala Lumpur is going to include food and lots of it. There's so much to eat in this city that I've dedicated an entire article to it. Find that here.
The final thing to do in KL for my parents this visit was a good café hop around our home. I wanted places my folks could walk to while I was at work that both offered a clean, friendly setting and would also live up to their high Aussie expectations for a great cup of coffee. You can find that list here.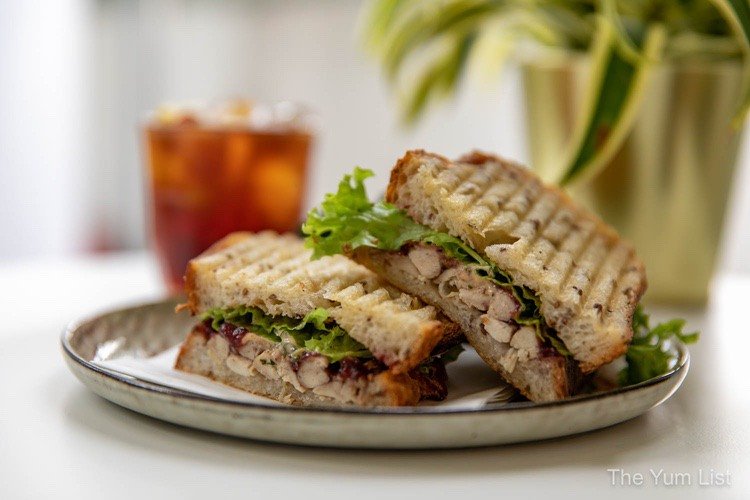 What are your top things to do in KL with guests visiting from overseas? Share your love with us in the comment box below so that others can benefit from the community knowledge.