Norm Café Georgetown
Monica Tindall
As are many of the most interesting things in Penang, Norm Café is hidden away. In what used to be a steel warehouse, tucked into Lebuh Carnarvon, this charming café, bright and cheery during the day, has a different identity at night. As the sun sets, the climate morphs into Noct, where baristas turn to bartenders and desserts are given a boozy twist.
We get both diurnal and nocturnal experiences in our recent visit to Penang.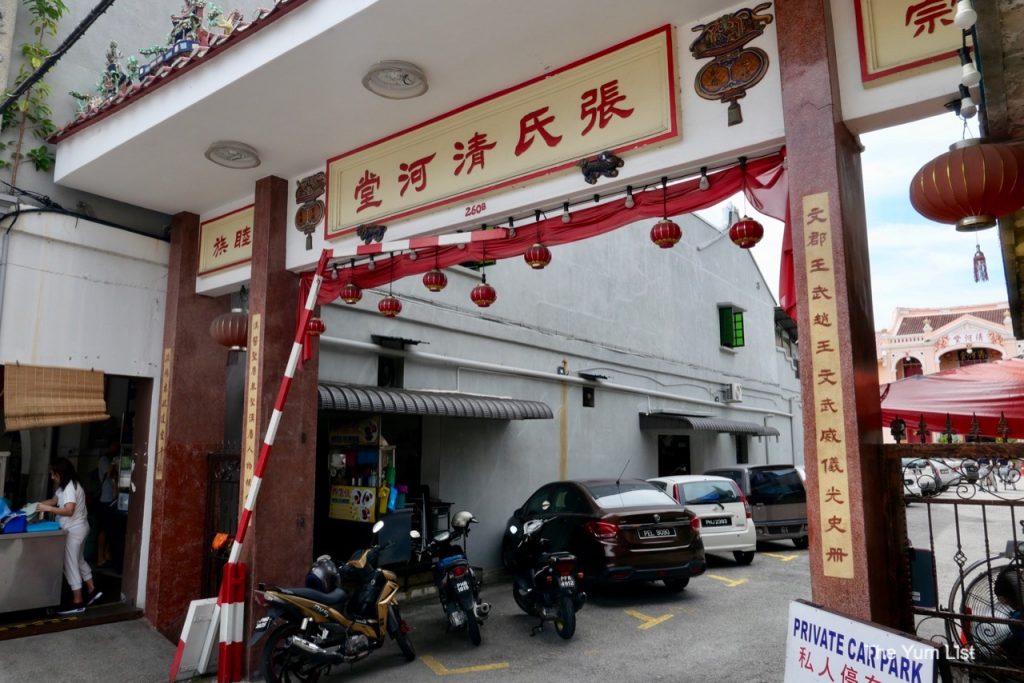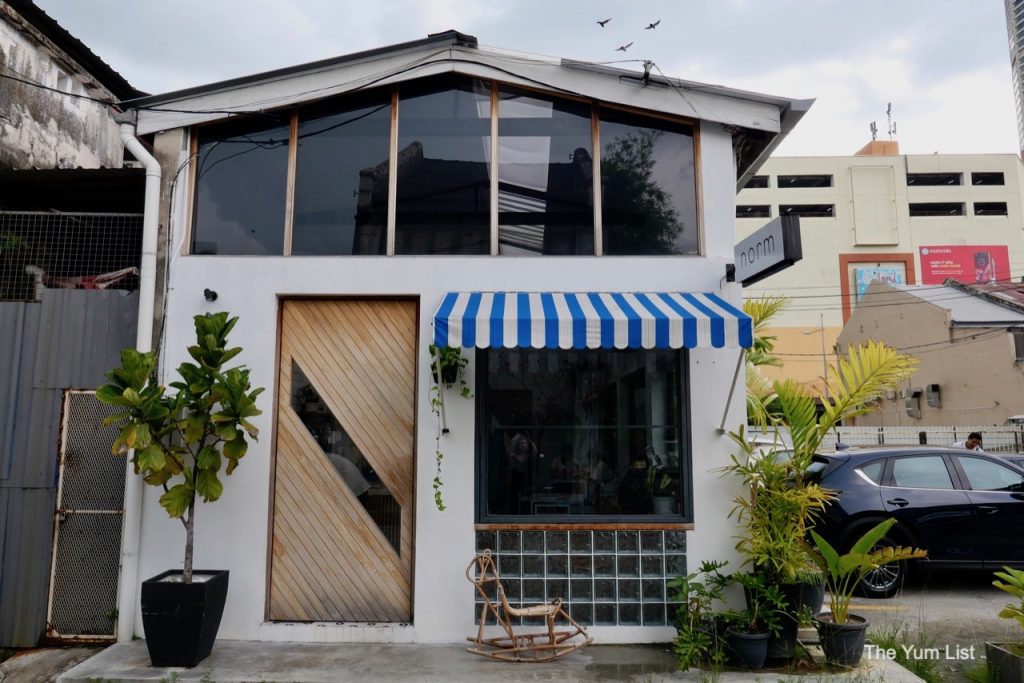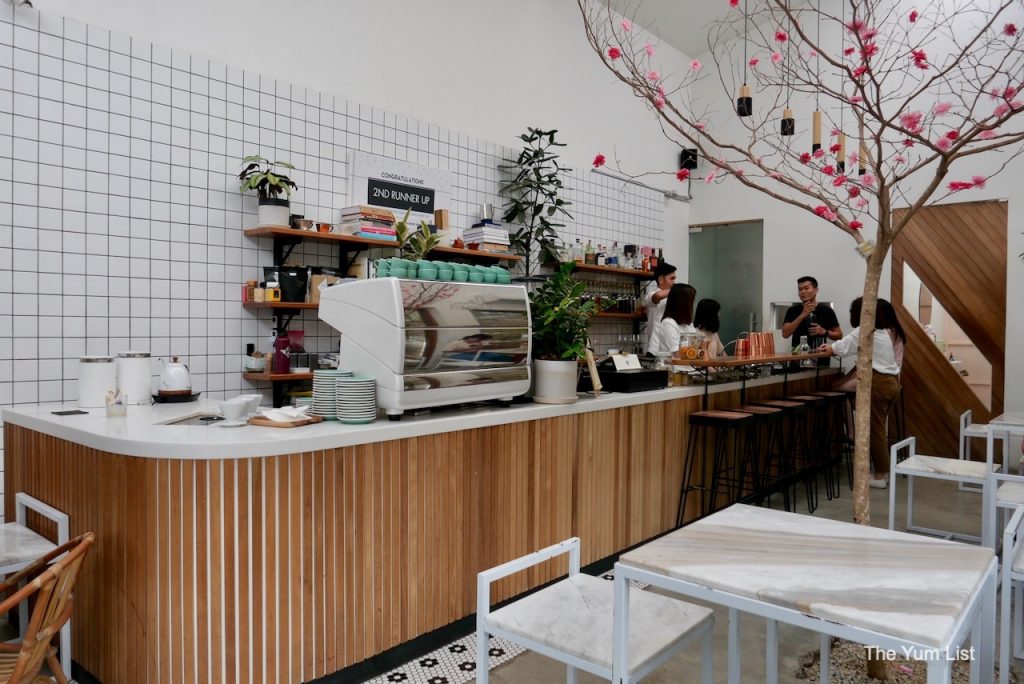 Norm
Serious about coffee with the founders all coming from coffee backgrounds, a brew is a must-order. Currently, they are using locally roasted beans but will soon be roasting their own with their next opening being a micro-roaster. Daytime drinks see coffee, chocolate, tea and some signature coolers quenching thirsts and energizing mornings. Coffee comes with options of espresso-based beverages or hand-brewed drinks on speciality beans. We have a White Coffee (RM11) and find the beans a medium-roast with a well-balanced finish. Two blends are available; Brazil and Guatemalan (chocolatey, nutty), and Ethiopian and Colombian (sweet, sour and fruity).
As with all baristas who are earnest about coffee, milk is also of utmost importance at Norm Café. And, as with the espresso blend, they use two types of milks: Farmhouse (less sweet and allows the coffee flavour to shine through, used in hot drinks) and Magnolia Barista (slightly sweeter, with a higher lactose content, it works well with the cold drinks).
Hand pour comes on single-origin beans changing with the seasons. Usually, there's one from South America and one from Africa. It's a great way for connoisseurs to expand their taste buds.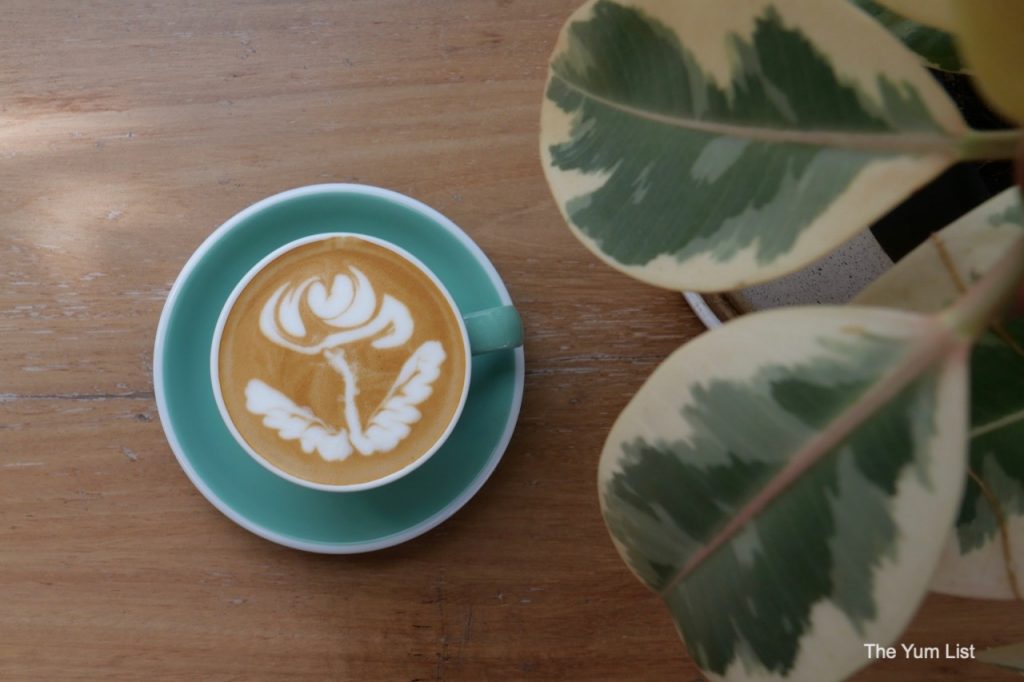 Switching to something cooler and caffeine-free, the Make Me Blush (RM14) has a name so catchy it's hard to refuse. The menu says it's a "Jane drink," so we're wondering who Jane is and why she made the inventor turn crimson. In any case, it's chilled and refreshing; a perfect warm-weather pick-me-up. Made with rose cold brew, lavender cordial, a dash of lemon juice and garnished with lavender and a rosebud, it's as pretty as it is satisfying.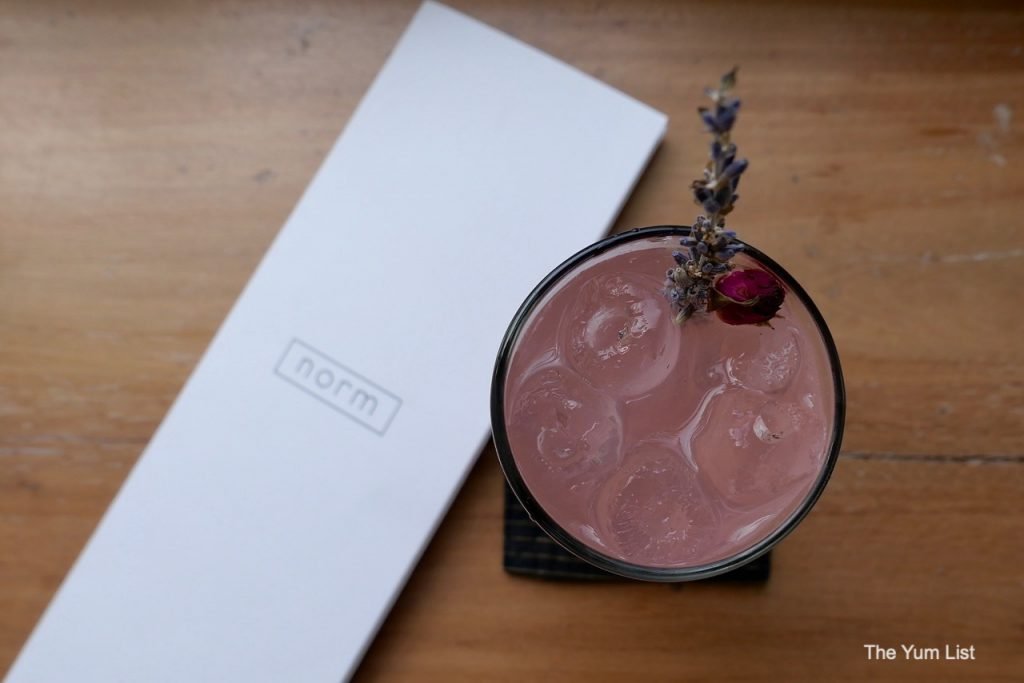 Freshly-baked waffles are the name of the game here and with two handfuls on the list, it's a challenge to select just one. Lighter in style, they make a great snack or after meal sweet. The kitchen team have managed a good balance in this recipe making them serve well as a base for both sweet and savoury toppings. The waffles sport a crisp outer and an aerated, bubbly core. Citrus Passion (RM20) looks a lighter option and so we give that a whirl. The waffles are topped with grapefruit, orange and passion fruit along with Earl Grey ice cream. Superb!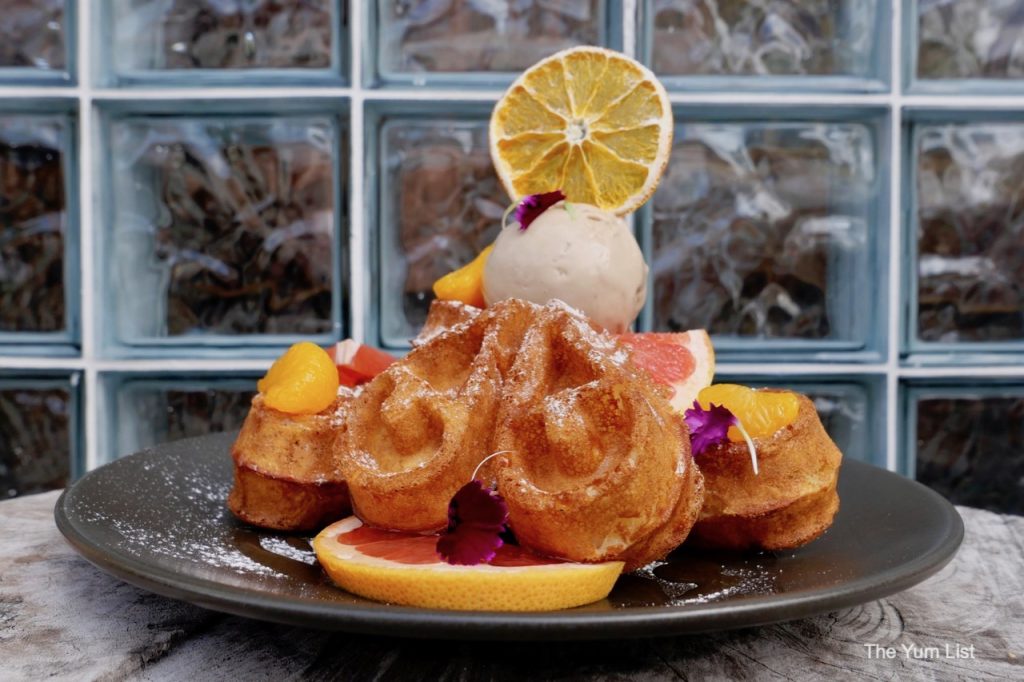 Norm turns to Noct
Waffles are available throughout the day and so too is pasta. It would be wise to line the stomach a little more before entering the evening cocktail session so the Fungi al Aglio (RM23) seems a wise choice. It's gently seasoned with garlic, dried chilli, herbs and Parmesan and bulked up with mushrooms, capers and olives. The pasta is al dente; it's an enjoyable dish.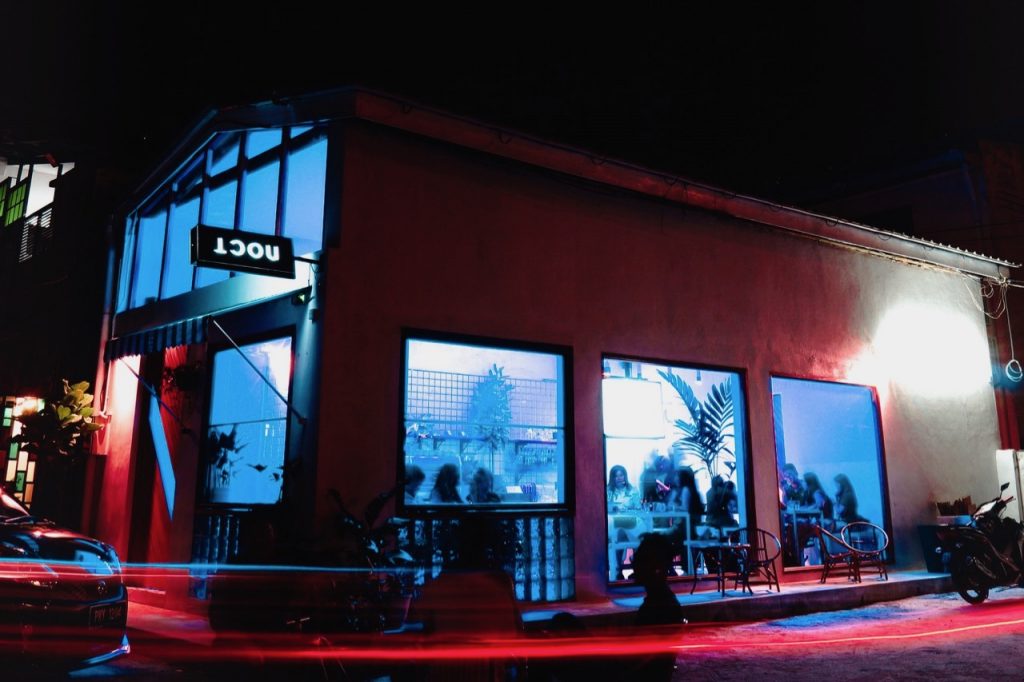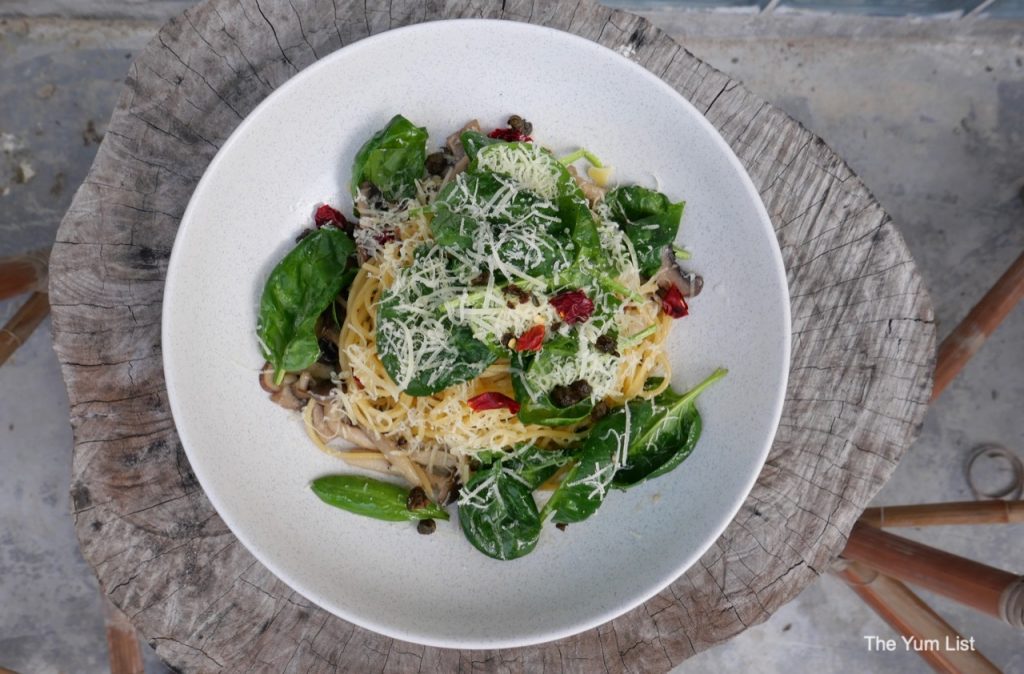 Now that we've ensured our stomachs are ready to absorb some liquor, we merge day with night with a coffee cocktail. Late Latte (RM38) is the café's signature so a must-order, don't you think? Homemade milk punch, coffee-infused bourbon, vanilla vodka and an espresso shot are shaken together and served in a cocktail glass. This is the equivalent of an early-morning wake-me-up for the gateway to the night.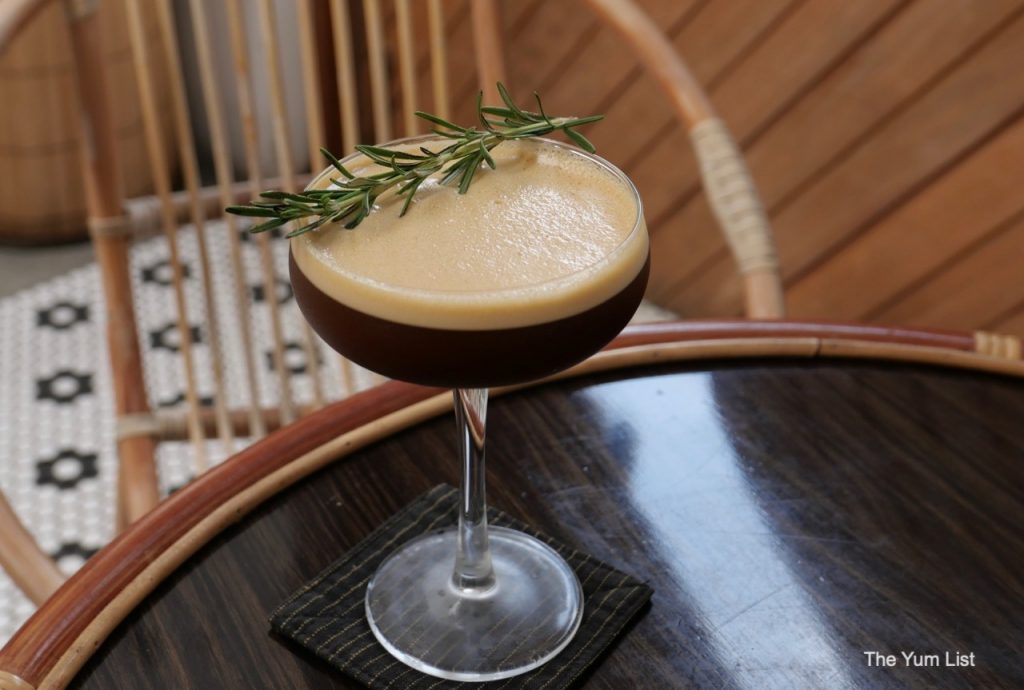 Coffee does not get all the limelight at Norm Café though; tea too takes its fair share. Pirates of the Orient (RM38) has us ordering with our best tyrants-of-the-high-sea accents. We're rewarded with Chinese jasmine pearl green tea-infused vodka as a base to homemade wintermelon liqueur shaken and served over ice. The distinctive taste of wintermelon is in the fore-palate with the tea offering a lingering aftertaste.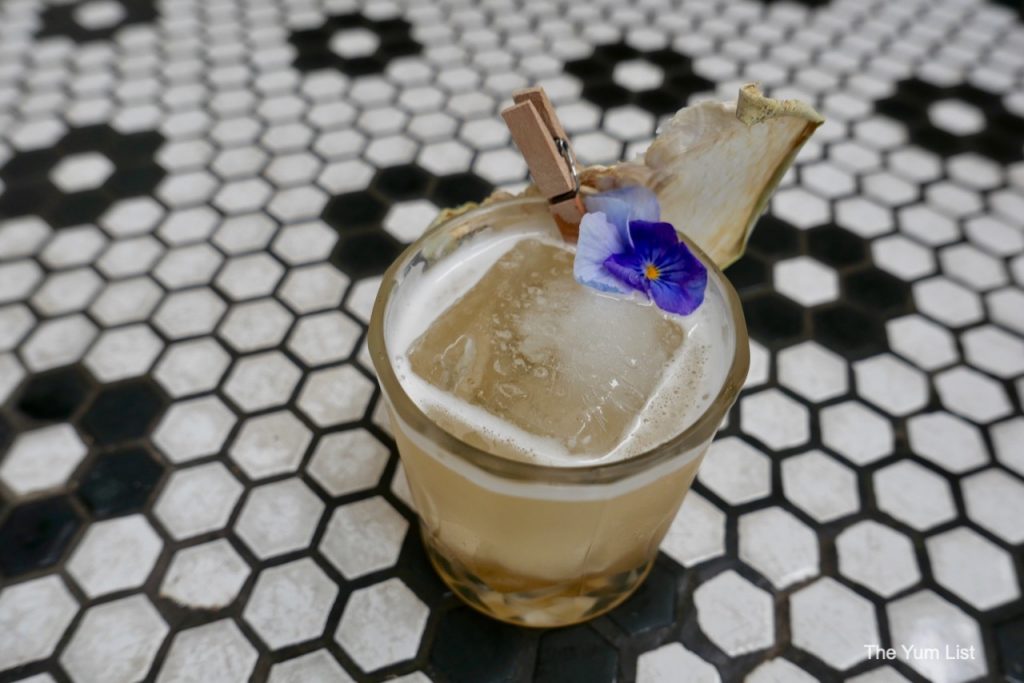 We couldn't do without trying Noct's twist on the Malaysian classic, the Jungle Bird. Here it's been renamed Rumble in the Jungle (RM35). Passion fruit-infused spiced rum, pineapple liqueur, Campari aperitif, and homemade lime and pineapple syrup offer a spirit-forward drink that is highly gratifying.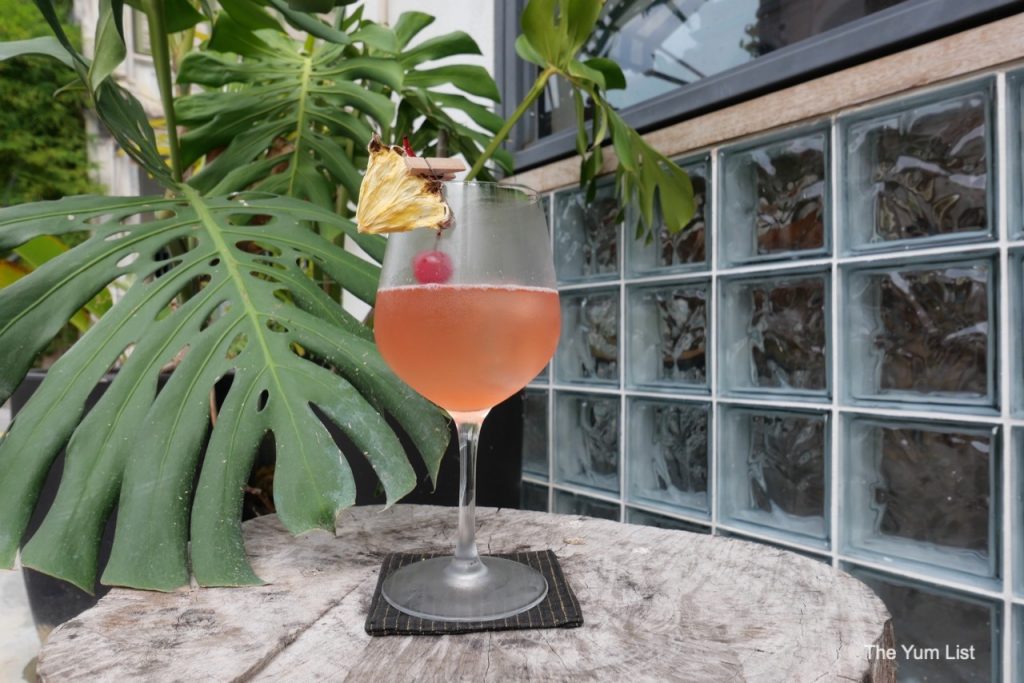 Lastly, we end (with) Tipsy in Tambun (RM35) with pomelo-infused gin, vodka and lemon juice shaken with devilwood (osmanthus) essence. The foamy top is garnished with dried osmanthus flower and served in a cocktail glass. This is hubby's favourite.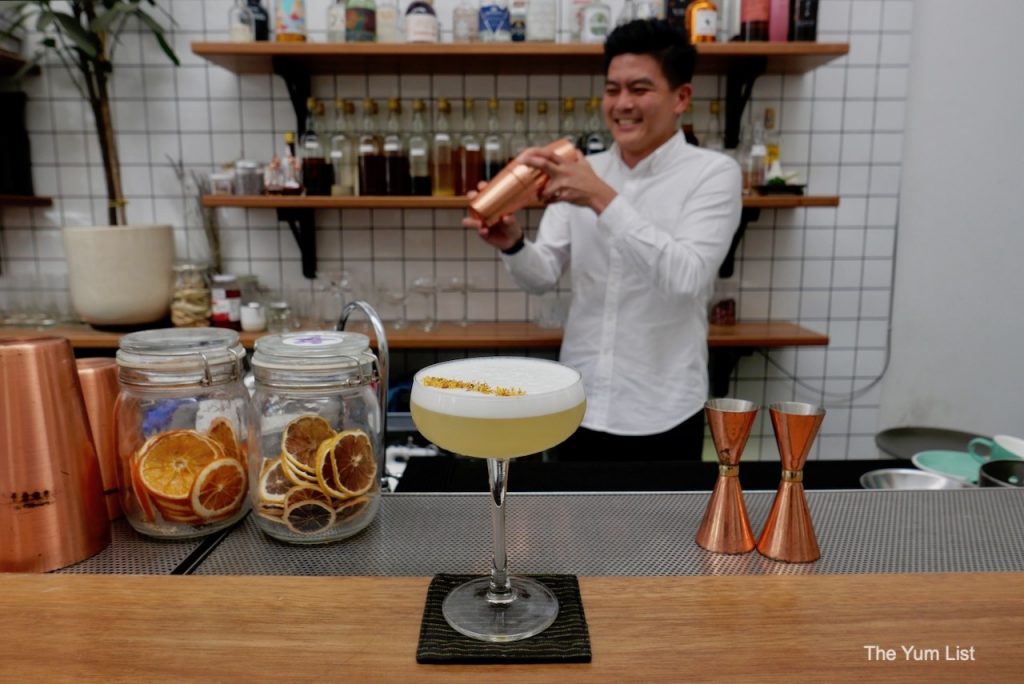 Well, Tipsy in Tambun was our last cocktail at Norm Café but we couldn't leave without trying their best-selling boozy dessert. Classic Tiramisu (RM 15) is a must-order. Their house-made dessert is bursting with flavours of coffee and rum. Ladyfinger biscuits lay the base with mascarpone, cream, brown sugar, eggs and espresso along with (not one but three liquors) rum, Baileys and Kahlua – their little something something. I can confirm its merit.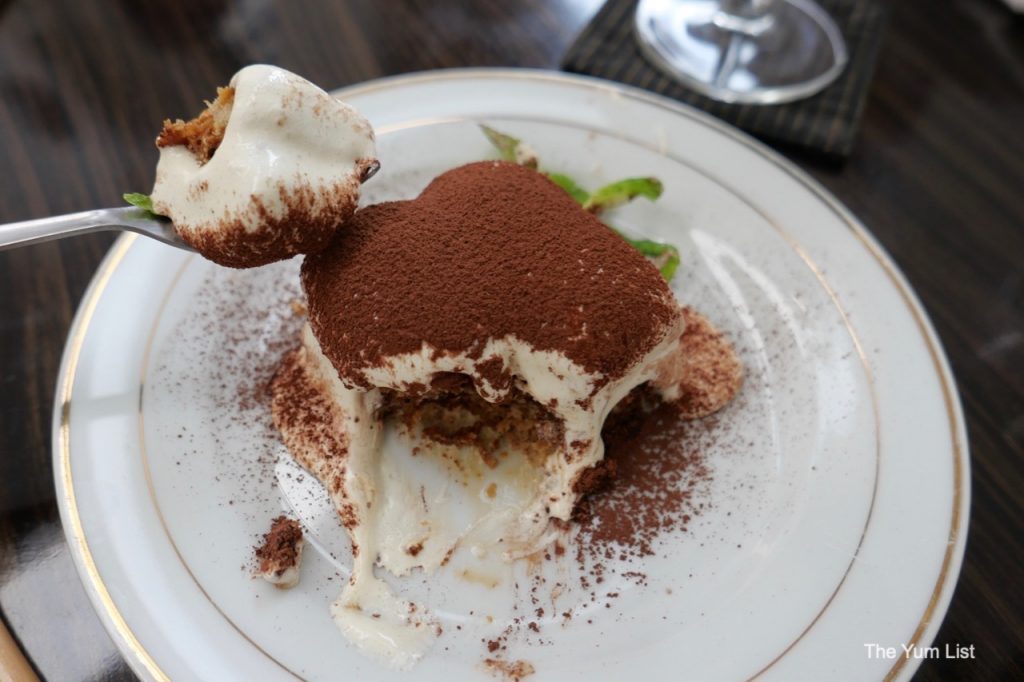 Norm Penang Review
Come for coffee and waffles, stay for cocktails at Norm Café & Noct Penang. The setting is pleasant, the service staff friendly, and the quality of product is excellent.
Reasons to visit Norm Café: excellent coffee; waffles (try the Citrus Passion); cheery Instagrammable setting; well-balanced craft cocktails; friendly service team.
Norm Café
260c, Lebuh Carnarvon,
10100 George Town, Pulau Pinang
Malaysia
www.facebook.com/wearethenorm
Norm Café Opening Hours
Daily 10 am – 12:00 am
Find more on gourmet travel to Penang here.
This visit was part of a curated experience by Big Blue Holidays – a boutique agency who customize travel for individuals or small groups wanting that little bit more.