Knowhere Bangsar Delivery Menu
Monica Tindall
Making our best effort to support local business during difficult times, we try another KL food delivery service, Knowhere Bangsar. Their platform for ordering is incredibly easy to use, and our food arrives to the minute of the ETA (I guess that's a bit easier with less traffic on the road!).
Knowhere Bangsar Delivery Menu
Knowhere Bangsar's delivery menu is a simple offering of both western and local flavours. Divided into Pasta, Pizza, Rare & Roasted, and Tapas, there is plenty to fill tummies.
Pasta
A simple roasted veg and cheese pasta bake, the Timbale Ratatouille (RM23.80), is certainly a simple enough recipe that you could make it yourself at home. Why would you though if you're in a position to support a local food and beverage enterprise through a rough period? (And, save on prep and washing up too.) Finely chopped veggies and melty cheese cap a plentiful tangle of spaghetti.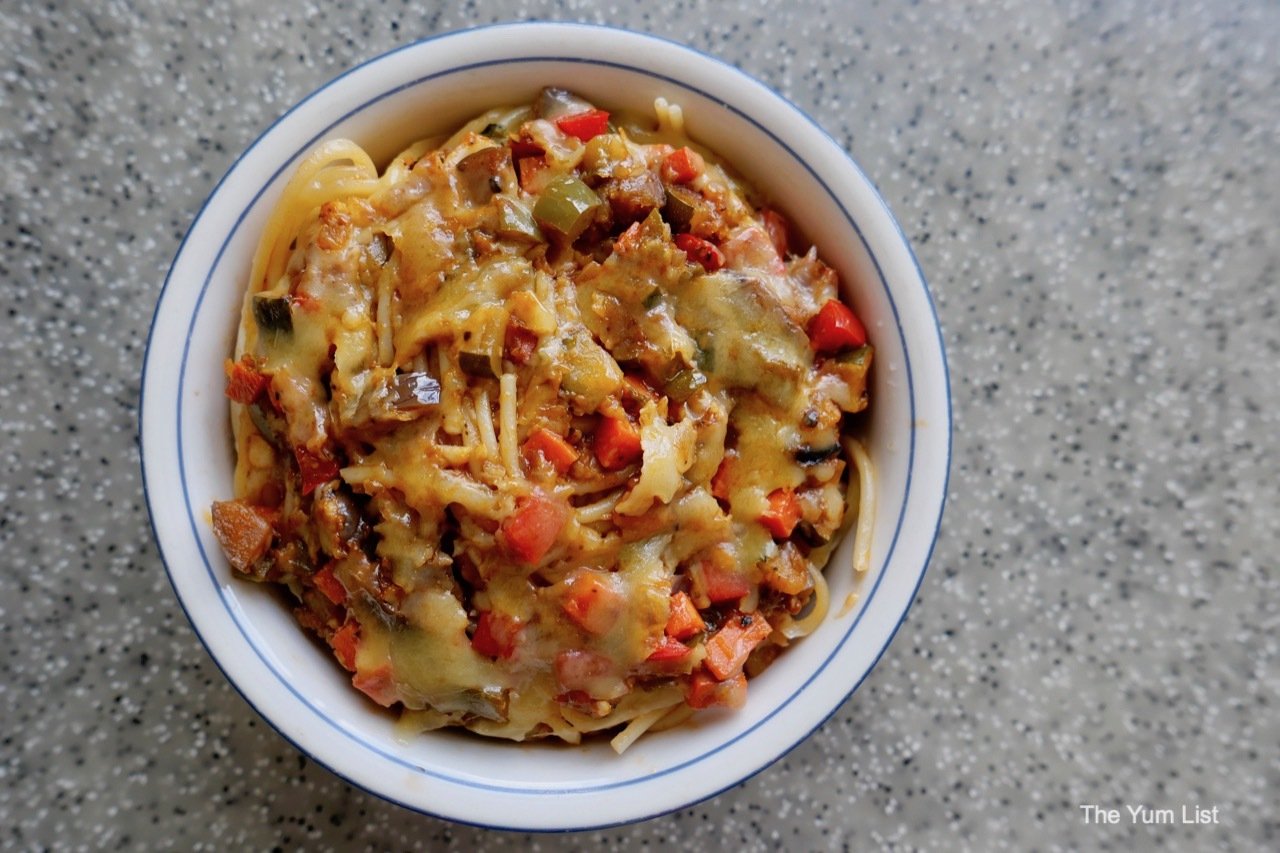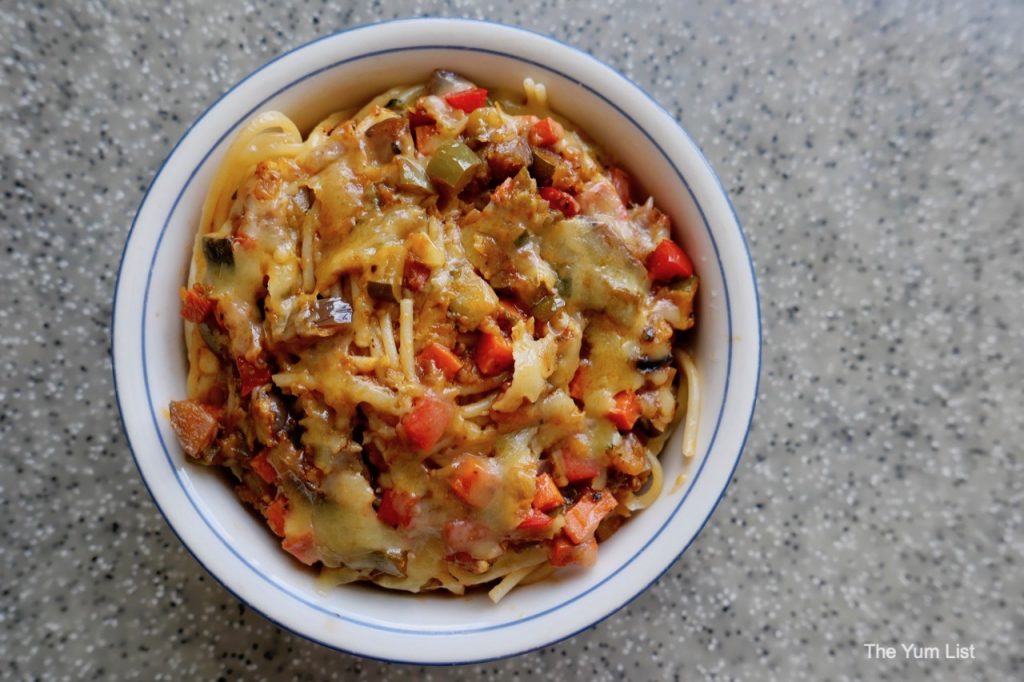 Pizza
Al Fungi Pizza (RM28.80) is an easy sharing dish. As it's only two of us at home, it's also something that we can save the leftovers and enjoy a second round tomorrow. The crust is near paper-thin, and we have no complaints about the mushroom topping.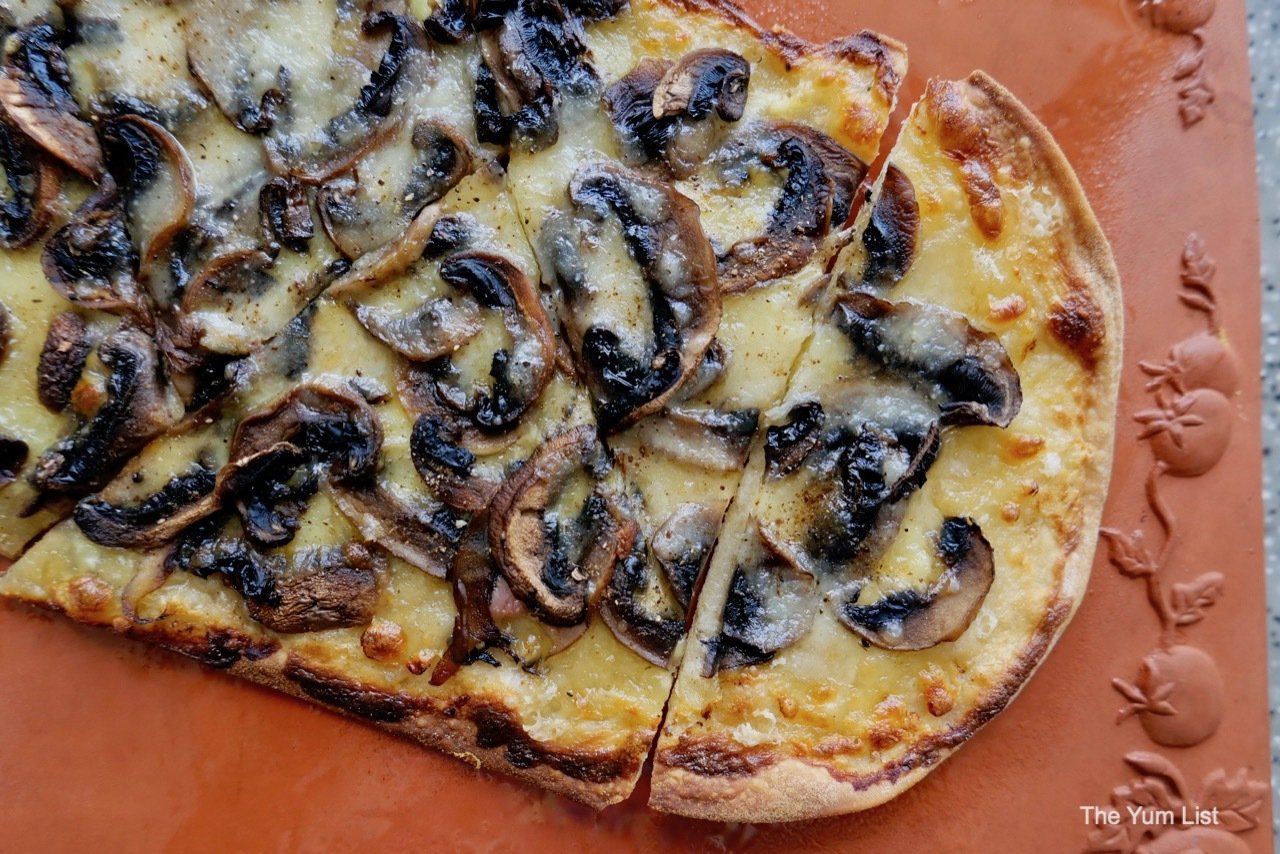 Rare & Roasted
The Wild Seabass Vongole (RM48.80) came as a decently sized piece of fish sided with clams, carrots and some greens. A creamy sauce covers the shellfish but also adds flavour to the fish.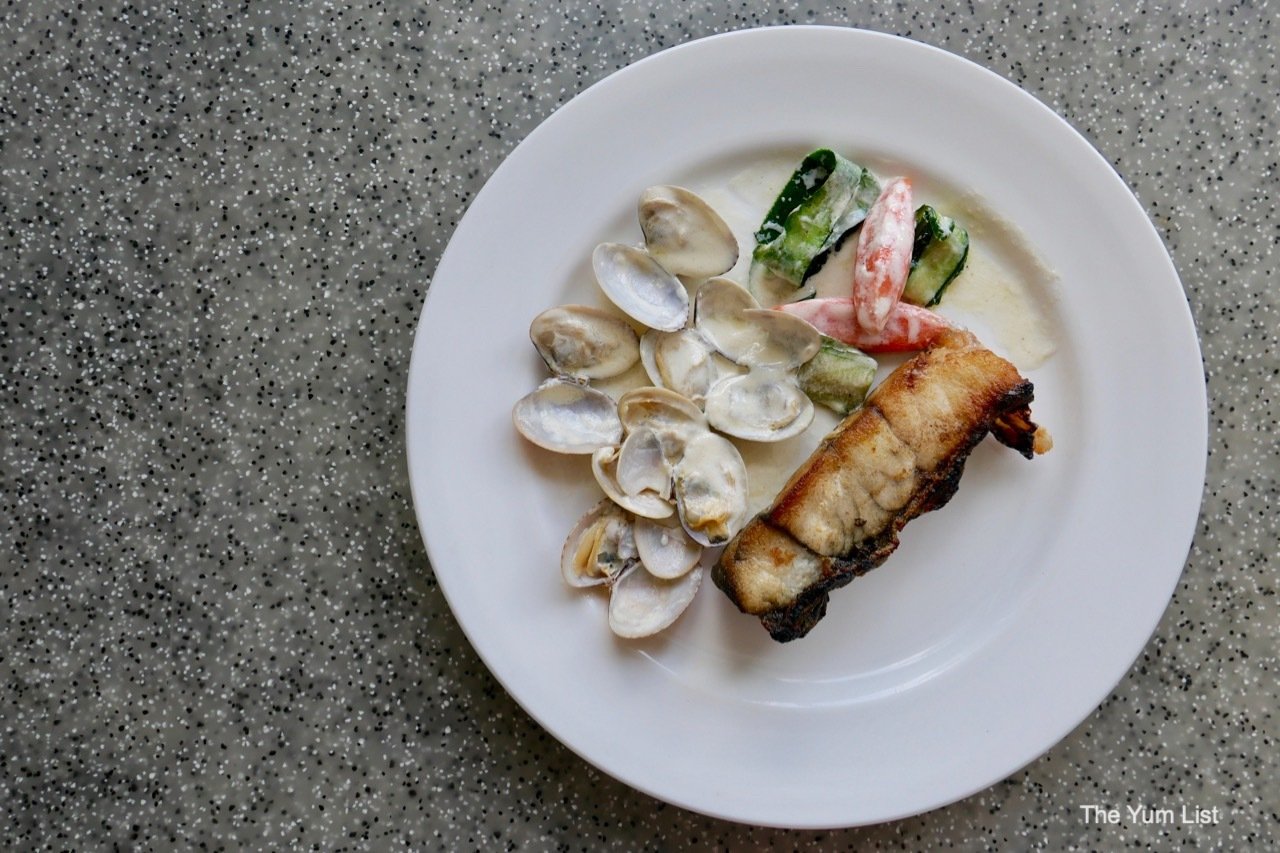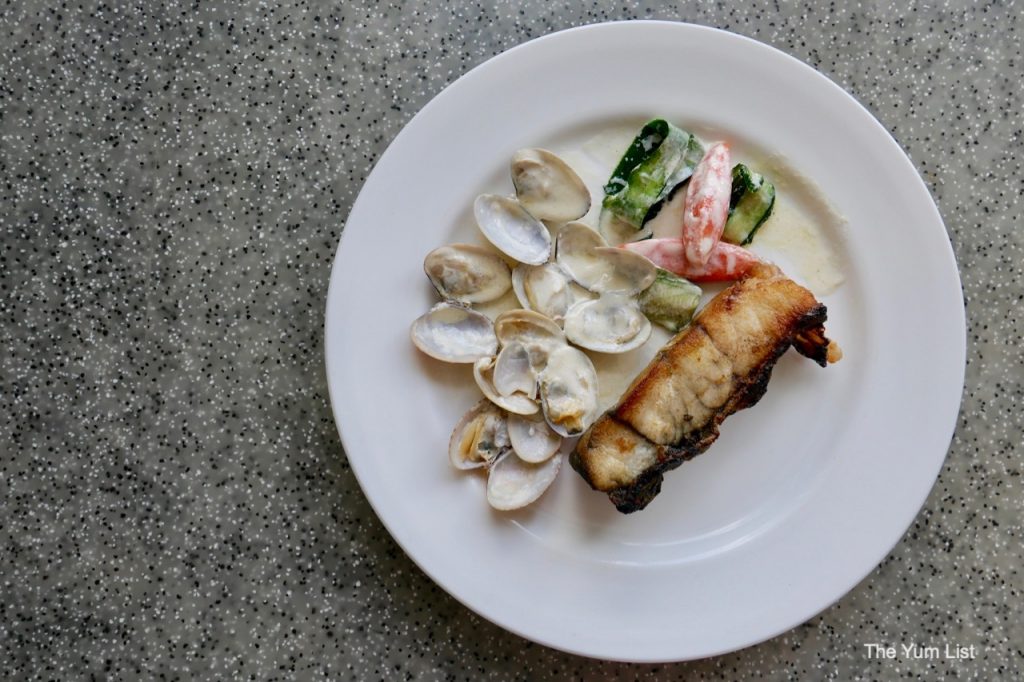 The Roasted Chicken Leg (RM28.80) was the dish most liked by hubby. Again, portioning was respectable. The same carrots that were found with the fish reappeared here along with a bucket of double-fried whole potatoes.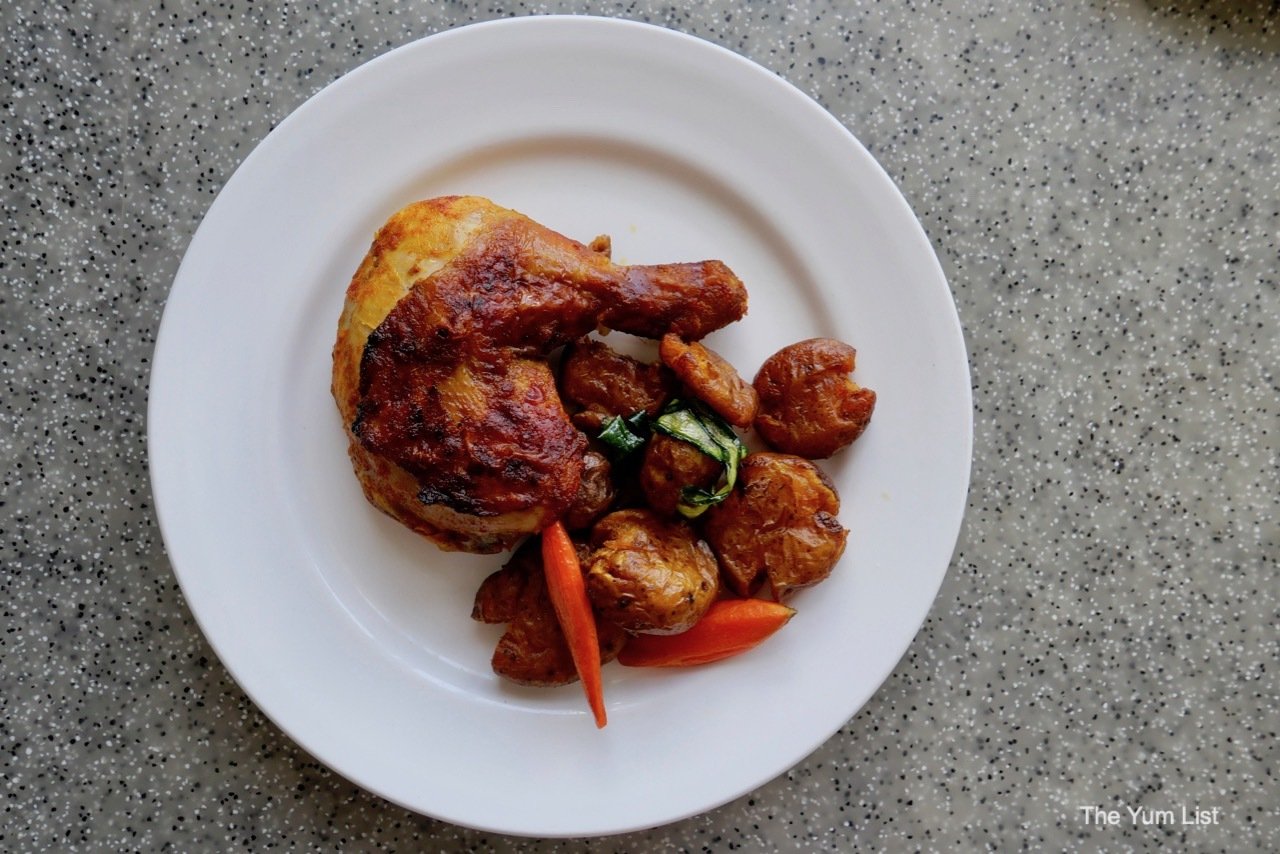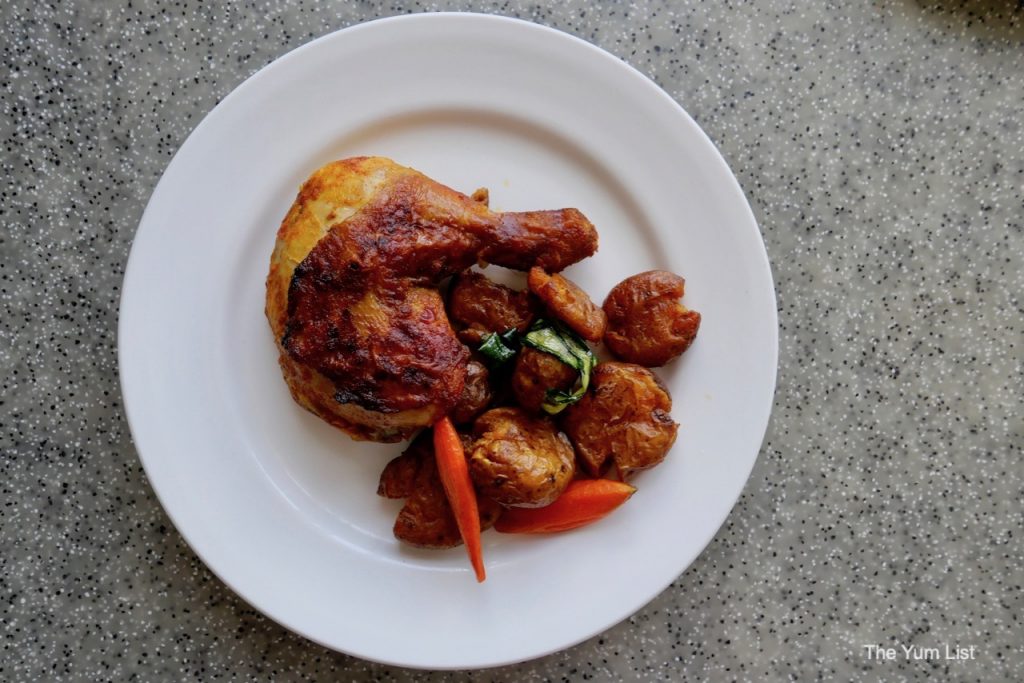 Tapas
From the tapas section of the menu, but also quite acceptable as an additional side, are Stuffed Buttons (RM18.80). Five button mushrooms are stuffed with chopped shitake and lots of cream cheese. It's worth popping these in the oven upon delivery to get that cheese to go a little creamy.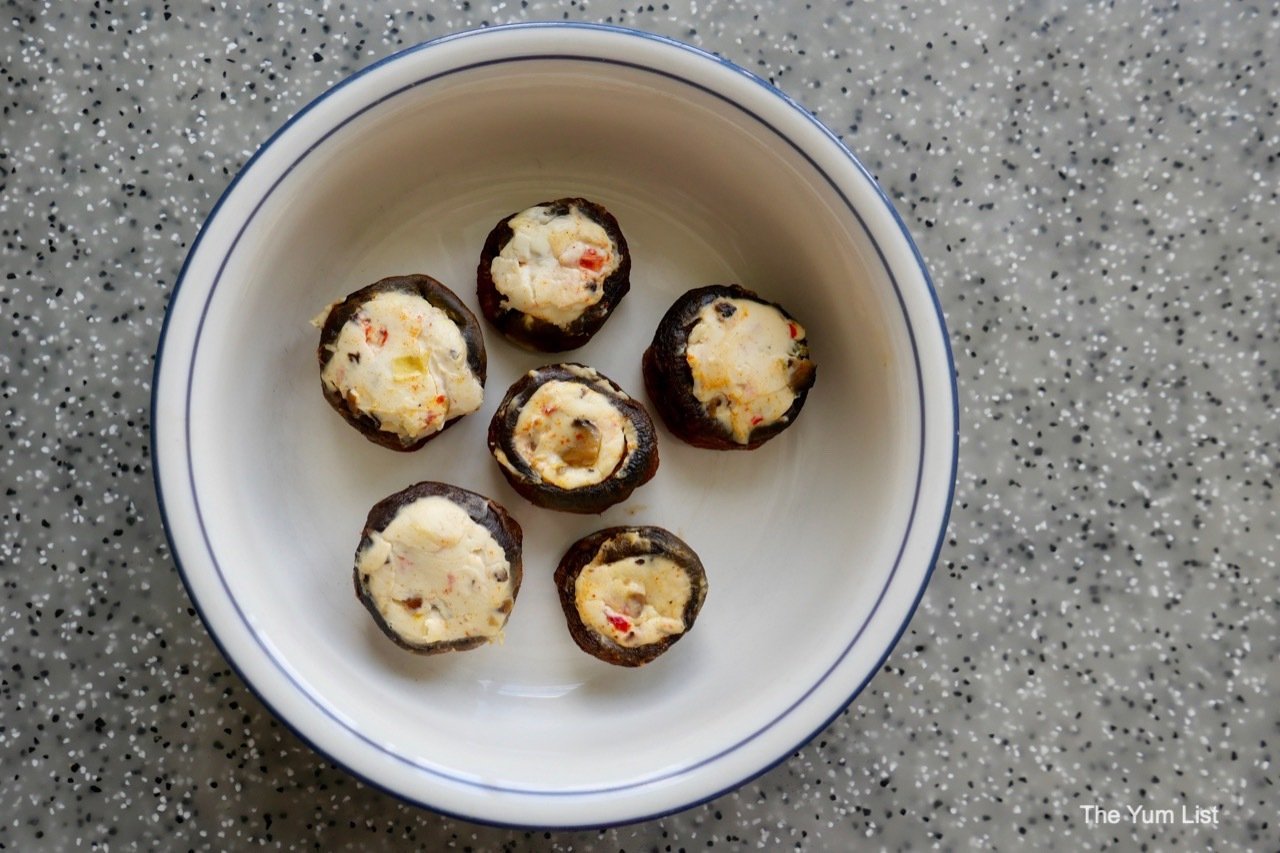 Check out Knowhere Bangsar's delivery menu and super-easy-to-use website here.
Find more restaurants in KL offering take away and food delivery over the MCO here, and read up on food safety during COVID-19 here.