Il Tempio MCO 2.0
The executive chef of Japamala Resort on Tioman Island, Paolo Cola, is in town keeping dry away from the rainy season on the east coast. However, his hands are far from idle as he brings KL diners a taste of Il Tempio to the kitchens at sister property Fook. The resort's signature restaurant is known for its Italian cuisine, especially handmade pasta and pizza. It's particularly convenient for KLites obeying MCO 2.0 that these dishes are now available for delivery.
Il Tempio Food Delivery
As mentioned, pizza and pasta are the specialities of the chef. We've already had quite a feast on his wood-fired pizzas. They are some of our most-loved creations in KL (we can't resist a couple more in this tasting). Today we also take a closer look at his pasta recipes.
Handmade Pasta
We do love lasagna, but it's not very often that we eat it with seafood. Chef Paolo's Lasagna Seafood (RM 55) is a rich mix of the fruits of the sea. It's delicately layered with bechamel sauce and pasta sheets. Just before serving, you drizzle a bisque over the top to your liking. We find the bisque so powerful that we only need a few drops. I imagine it similar to chilli where some customers will not need any at all, while others will be scraping the container's bottom for the last drops.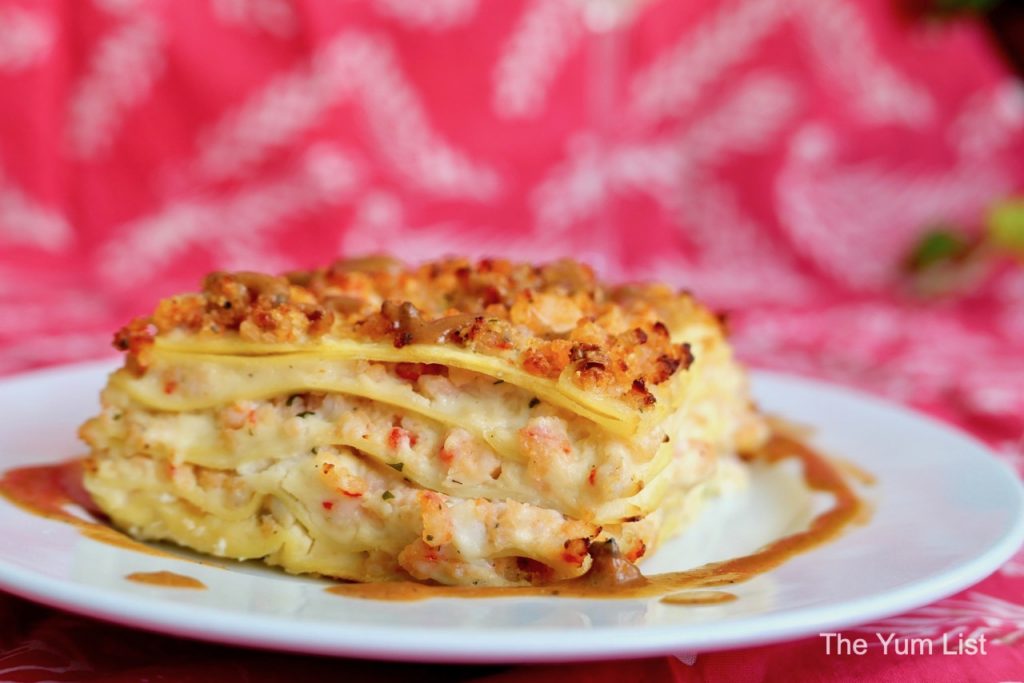 Another new recipe for me is the Strozzapreti Terra E Mare (RM 45). These elongated hand-rolled pasta shapes are just the right texture with their firmness to the bite. A curious translation has them meaning "priest chokers" with diverse stories claiming their origin. While you might want to stuff your face with these, do heed the name and slow down to appreciate the artichoke and branzino sauce, which is a lovely compliment.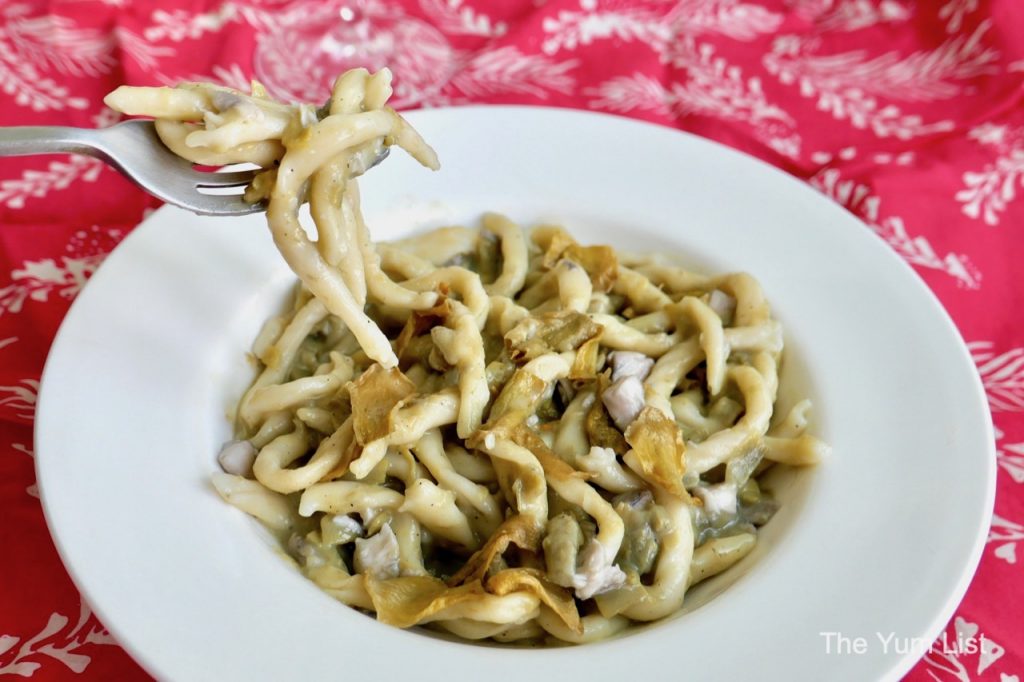 Lastly, a dish that should be on every order is the Tagliatelle Duck (RM 45). This is the chef's award-winning recipe and a fantastic combination of rich duck meat balanced with thyme and orange. The hint of orange zest really lifts the flavours of what could otherwise be a heavy meal.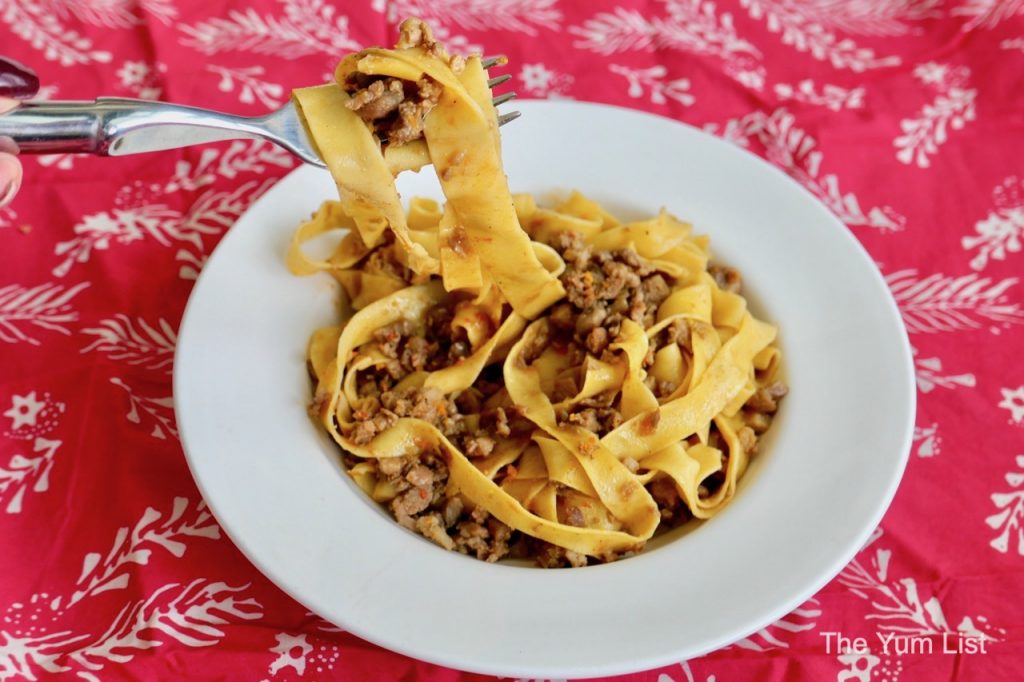 Wood-fired Pizza
As mentioned, we are very fond of chef Paolo's pizza crust. My absolute favourite is his Margherita recipe. I love the red tomato sauce just as much as I admire the crust. We're expanding our horizons today, however, and try two seafood options, Porcini e Gamberi (RM 52) and Tonno Cipolla Olive Nere (RM 38). The former is a delicious combination of the land and the sea with mushrooms, prawns and stringy mozzarella. The latter is a hit with hubby with a distinct Mediterranean taste thanks to tomato, tuna, onion, black olives and mozzarella.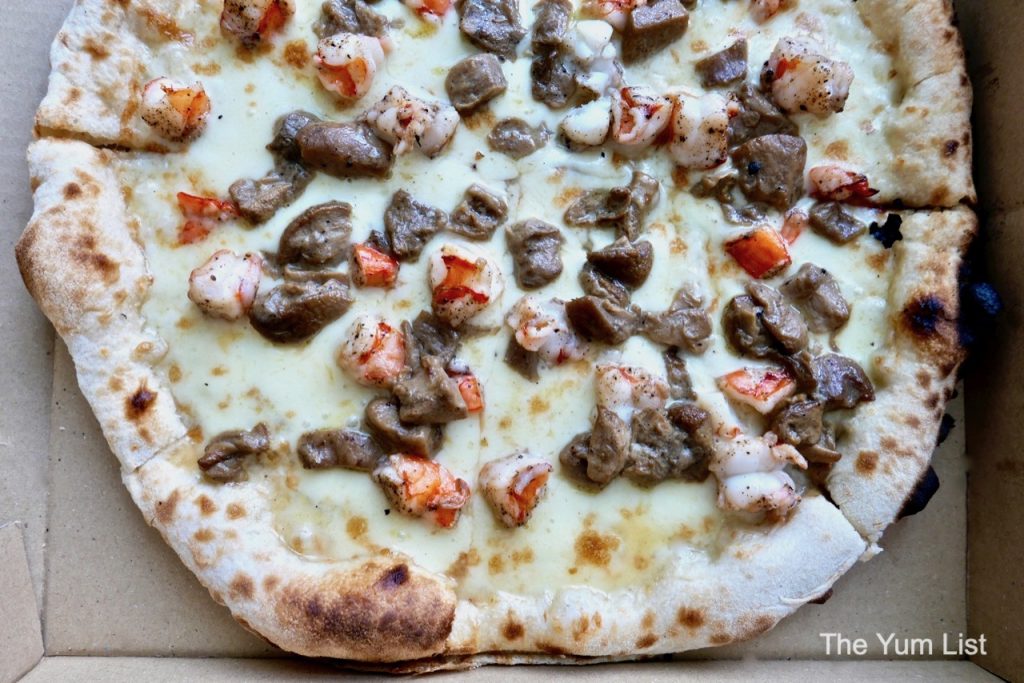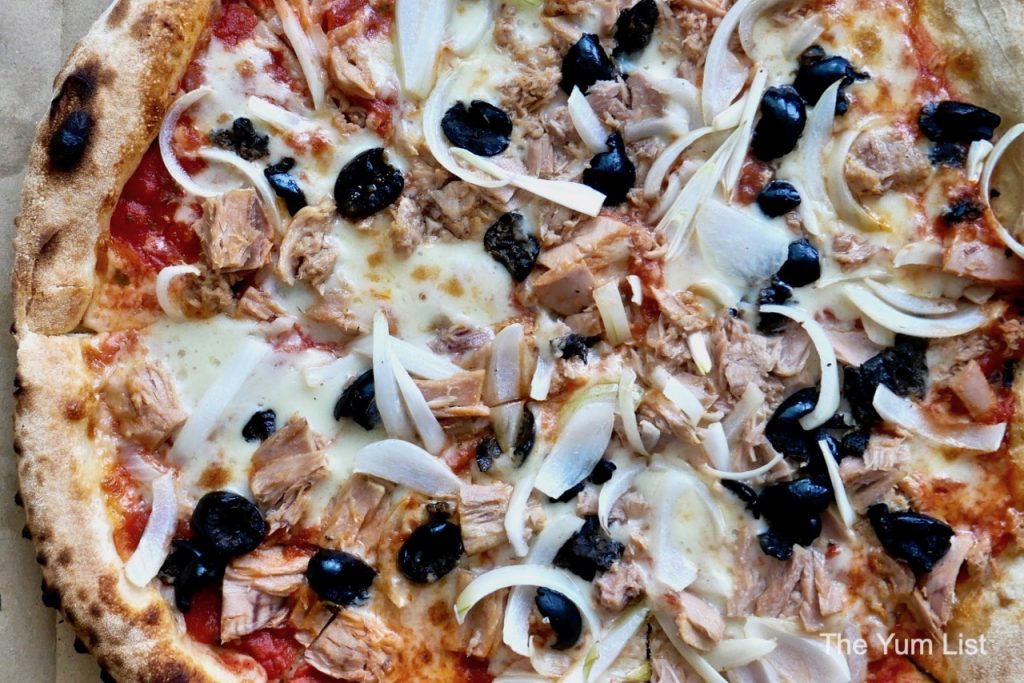 Online orders for Il Tempio can be made here: https://ciaochow.com.my or you can call +6 03 2148 3700 for takeaway.
Pickup Location
19 Jalan Sultan Ismail, Bukit Bintang
55250 Kuala Lumpur, Malaysia
Il Tempio KL Operating Hours
Daily 12 noon – 8 pm
Find more food delivery services in KL here and stay up to date with the latest happenings around Malaysia here and here.