Goutal Paris 40th Anniversary Afternoon Tea Box at Banyan Tree Kuala Lumpur
Monica Tindall
To celebrate the 40th anniversary of Goutal Paris, Banyan Tree Kuala Lumpur has curated the Goutal Paris 40th Anniversary Afternoon Tea Box. Award-winning executive pastry chef, Fodil Baghal, infused the signature characters of the brand's classic perfume Petite Cherie – rose and pear – into the afternoon tea menu. The set will be available for takeaway or delivery from September 6, 2021, and comes with a RM 50 Goutal Paris voucher and a 5ml sample of the Goutal Paris Tenue De Soiree fragrance.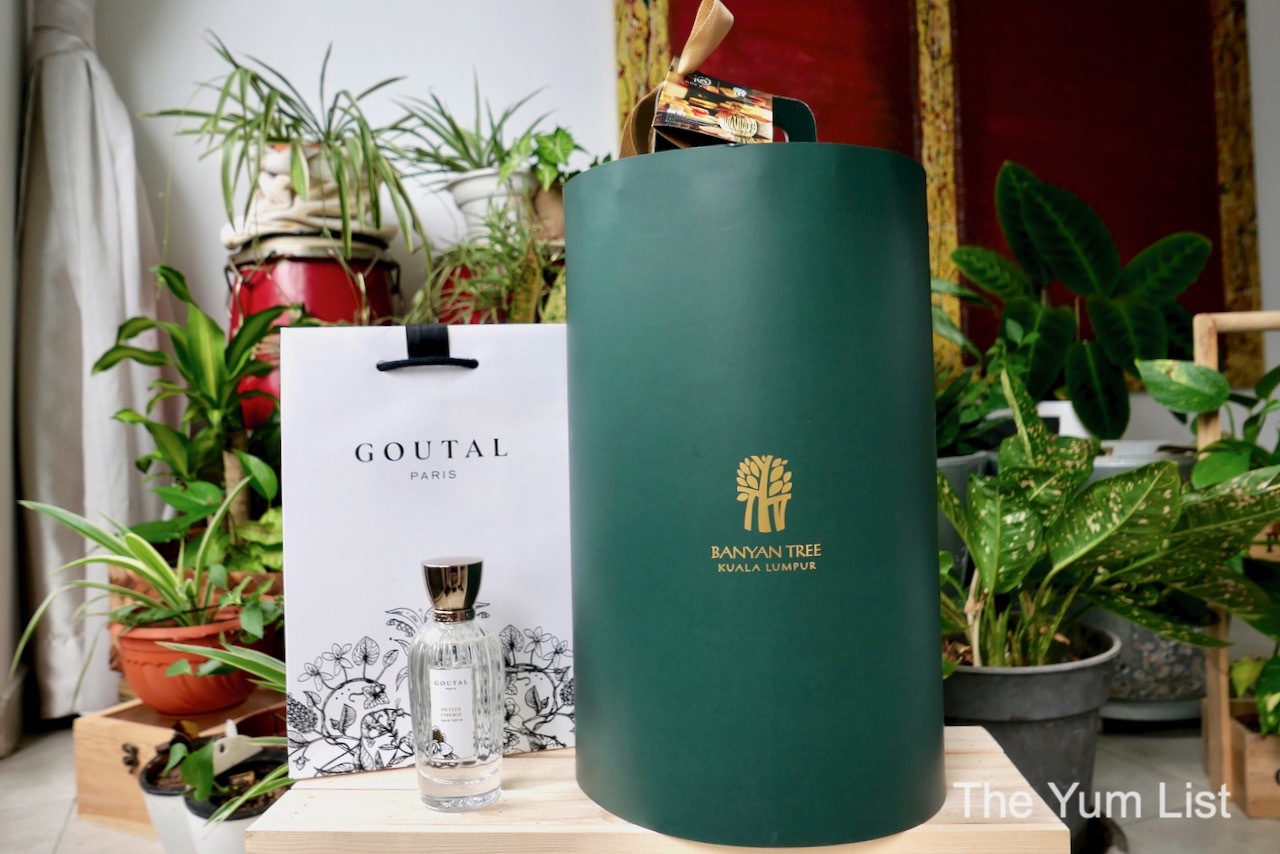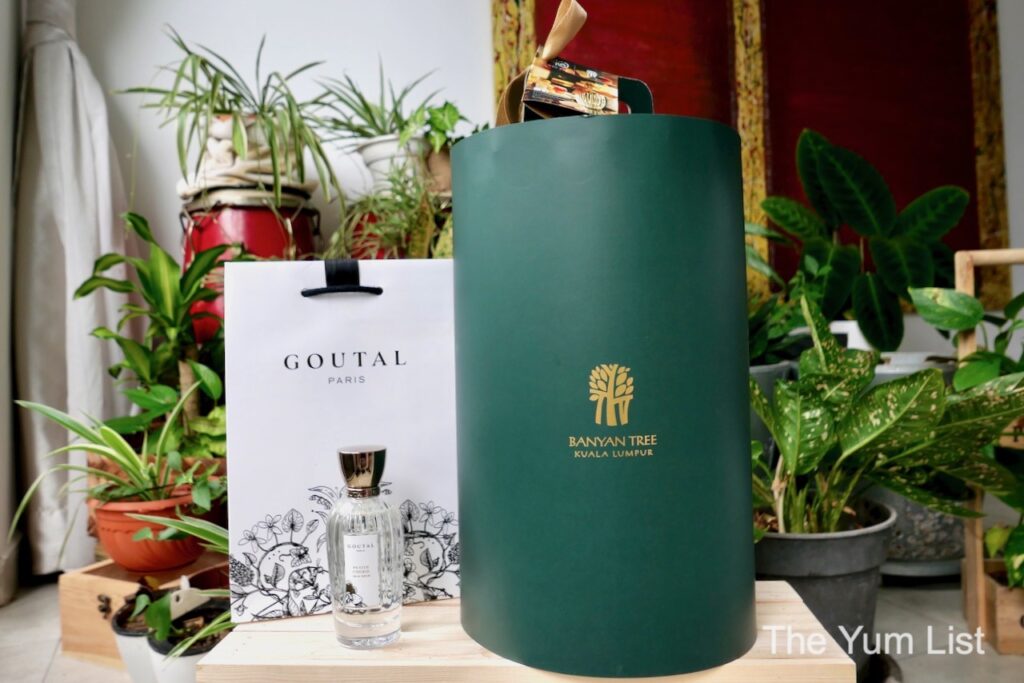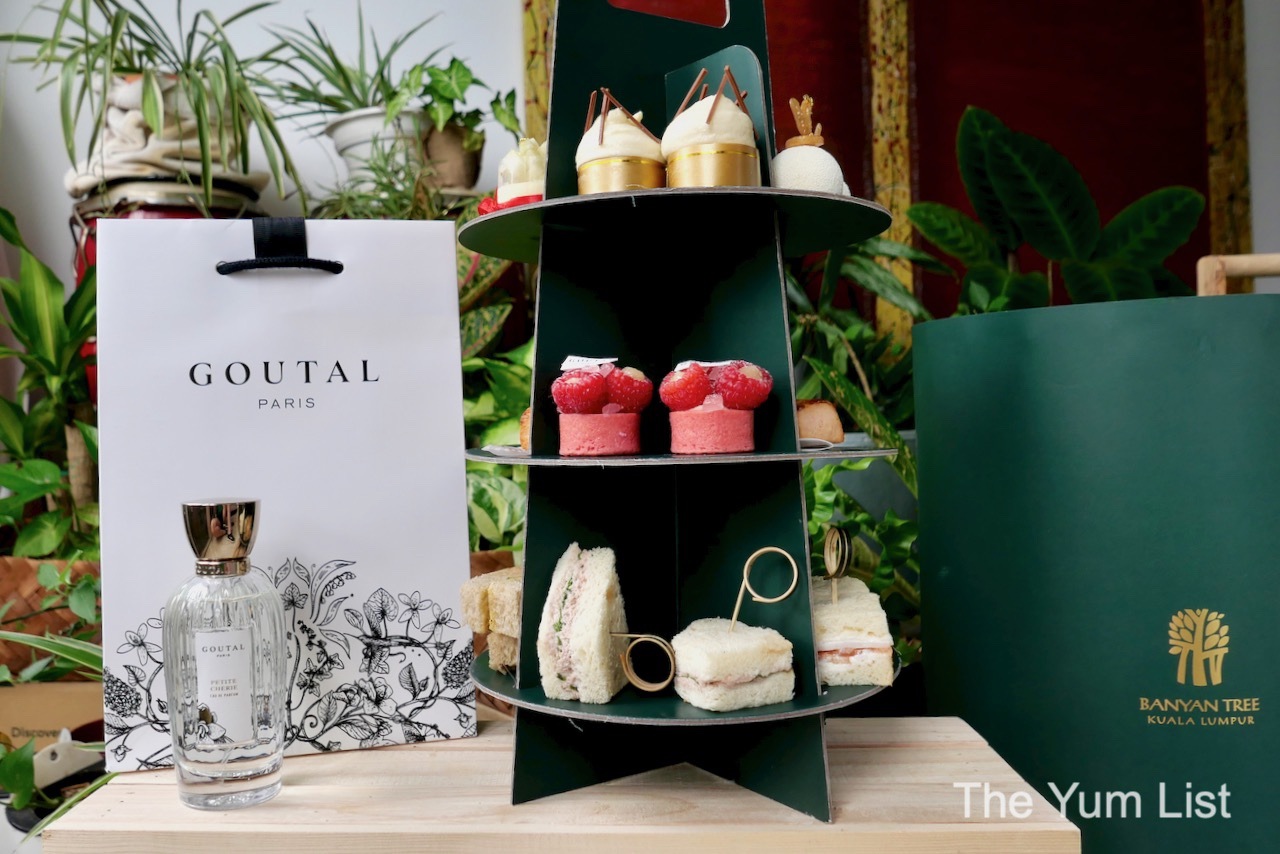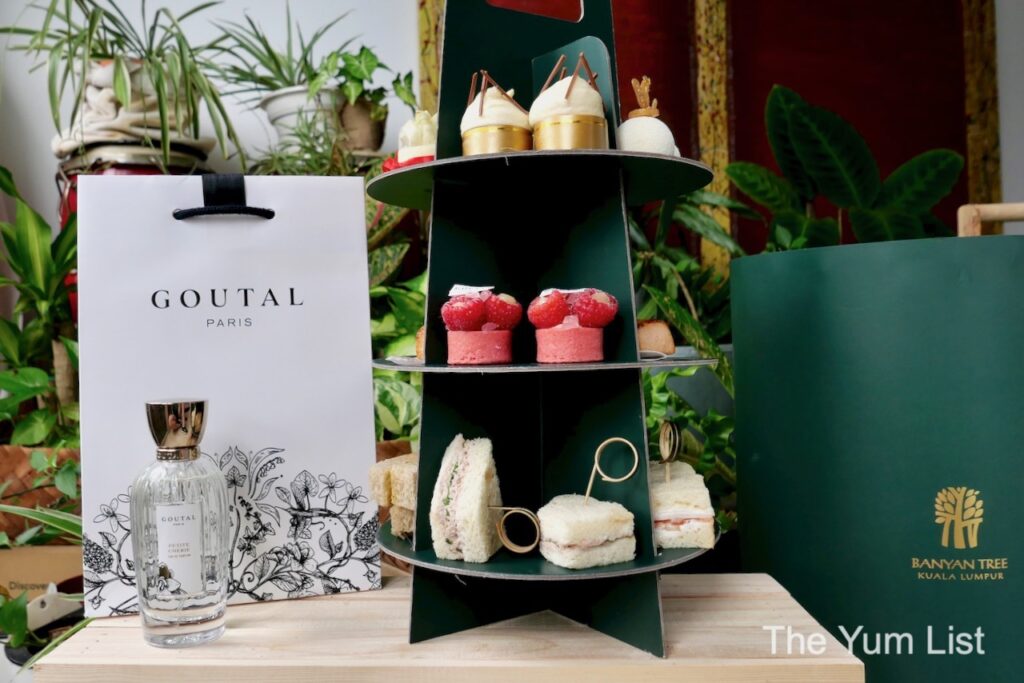 Goutal Paris 40th Anniversary Afternoon Tea Box
Savouries
Savouries are always a sensible place to begin, and the Goutal Paris 40th Anniversary Afternoon Tea Box provides four sandwiches as a foundation. There's tuna mayo with butter lettuce on white bread, and a Mediterranean sandwich with grilled zucchini and onion and garlic butter on brown bread for a light start. For something a little meatier, both the smoked chicken breast with organic tomatoes, parsley mayo and, roast Angus beef with curry mustard and lollo rosso lettuce are served on wholemeal bread.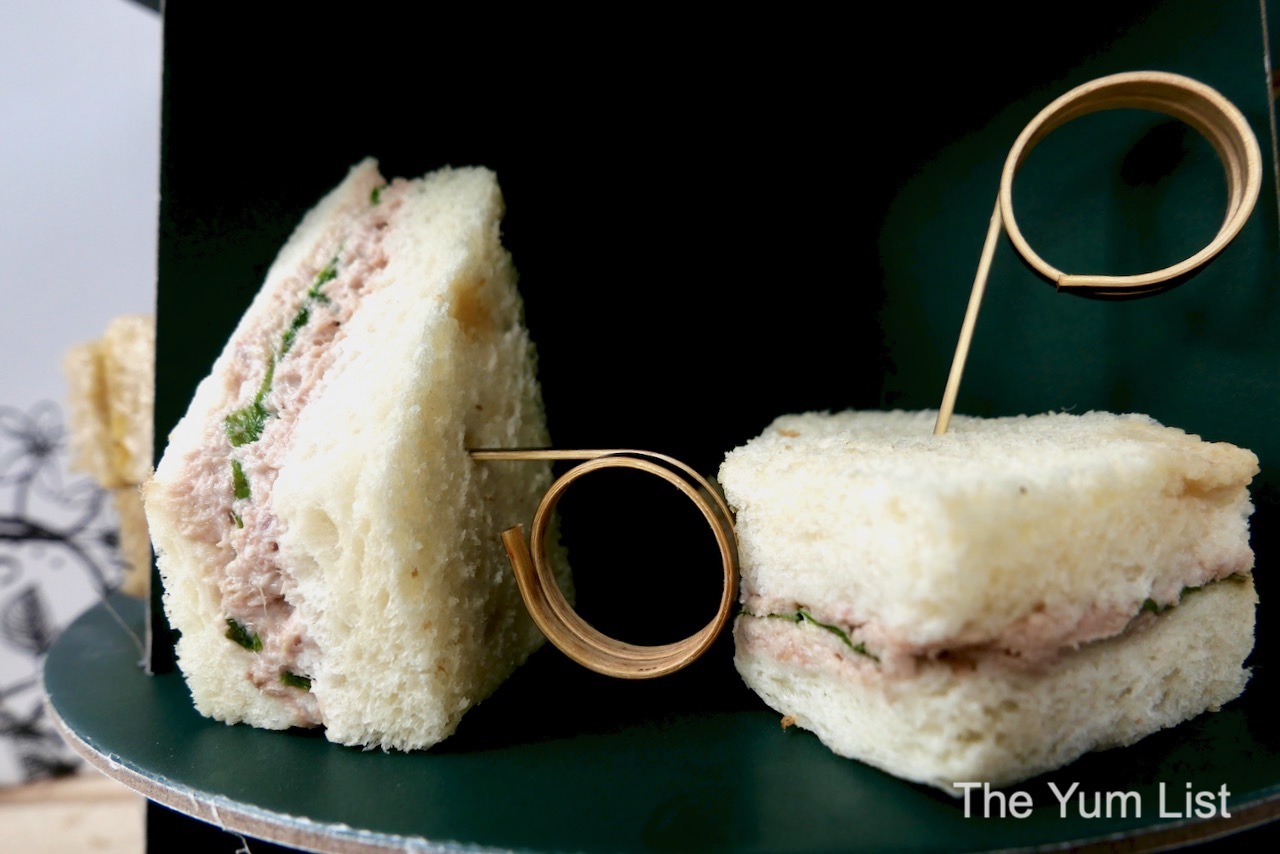 Sweets
I know some who might skip the savouries and head straight to the sweets. Each creation is petite in size, making them easy to manage and improving the likelihood of you being able to make it all the way through to try everything.
The star of the show is the Boule Papillon, an edible replica of the iconic Petite Cherie perfume decanter. Light and aerated vanilla mousse is gently freshened with pear and pear rose jelly in the elegant white presentation.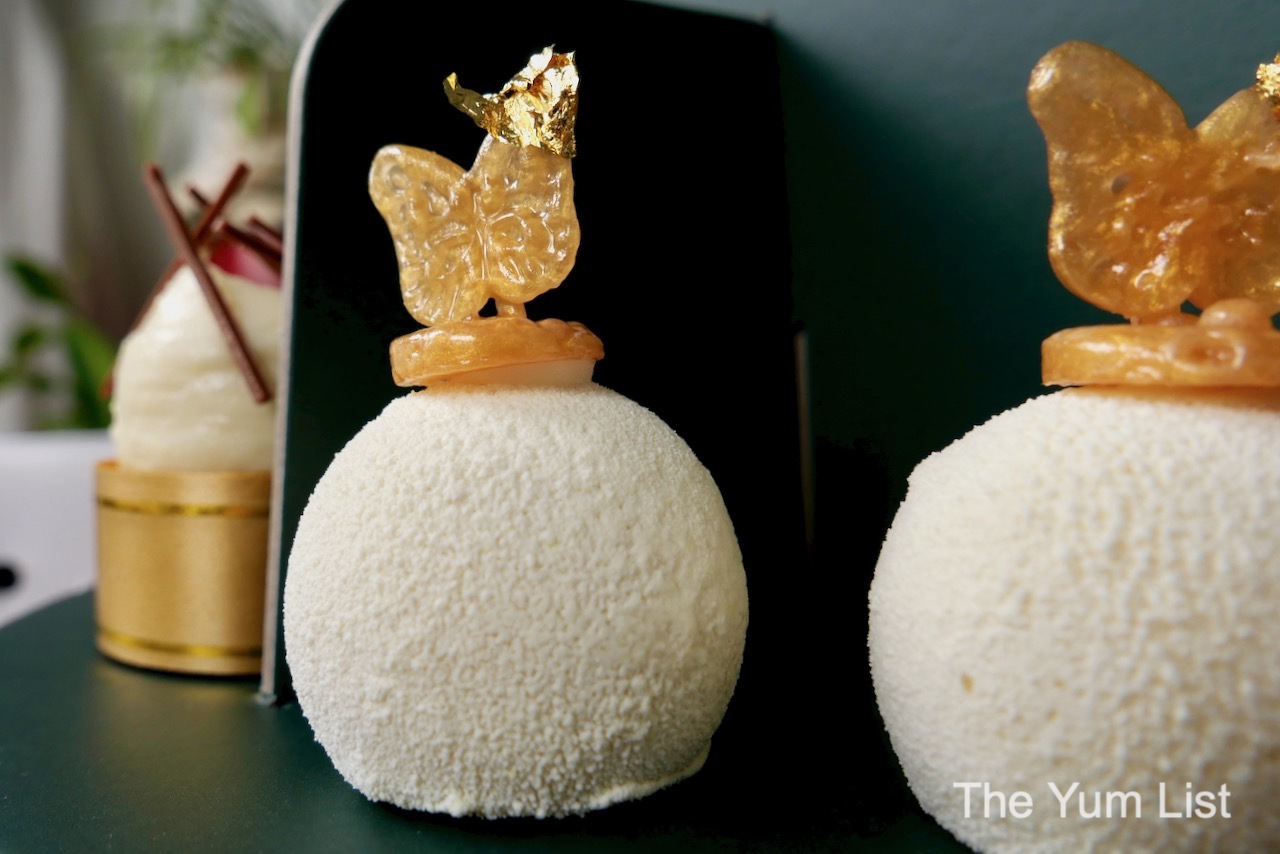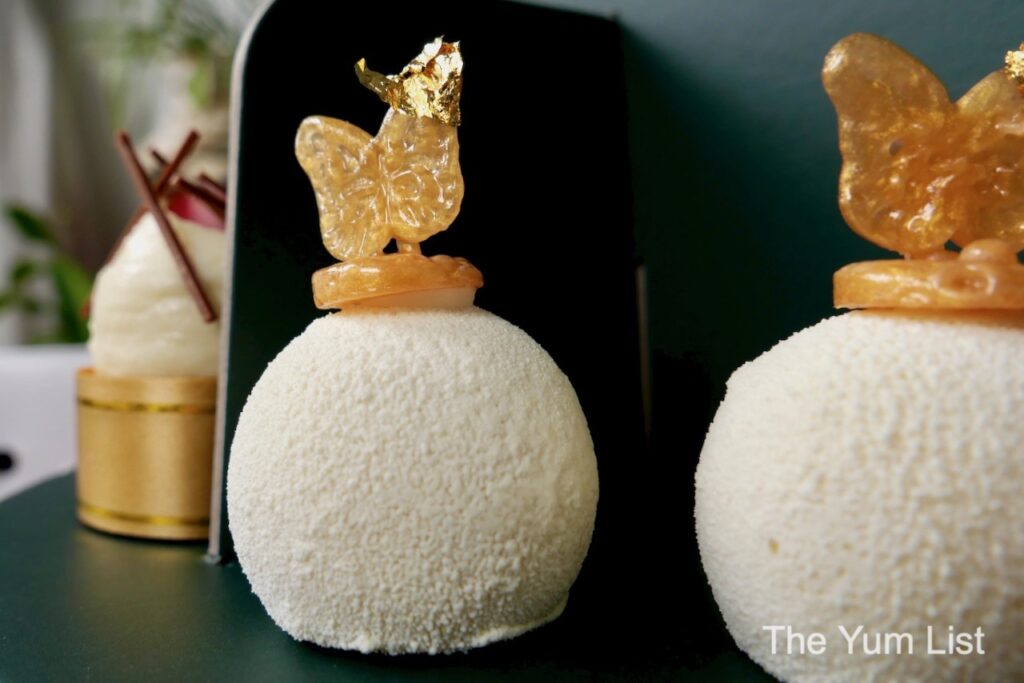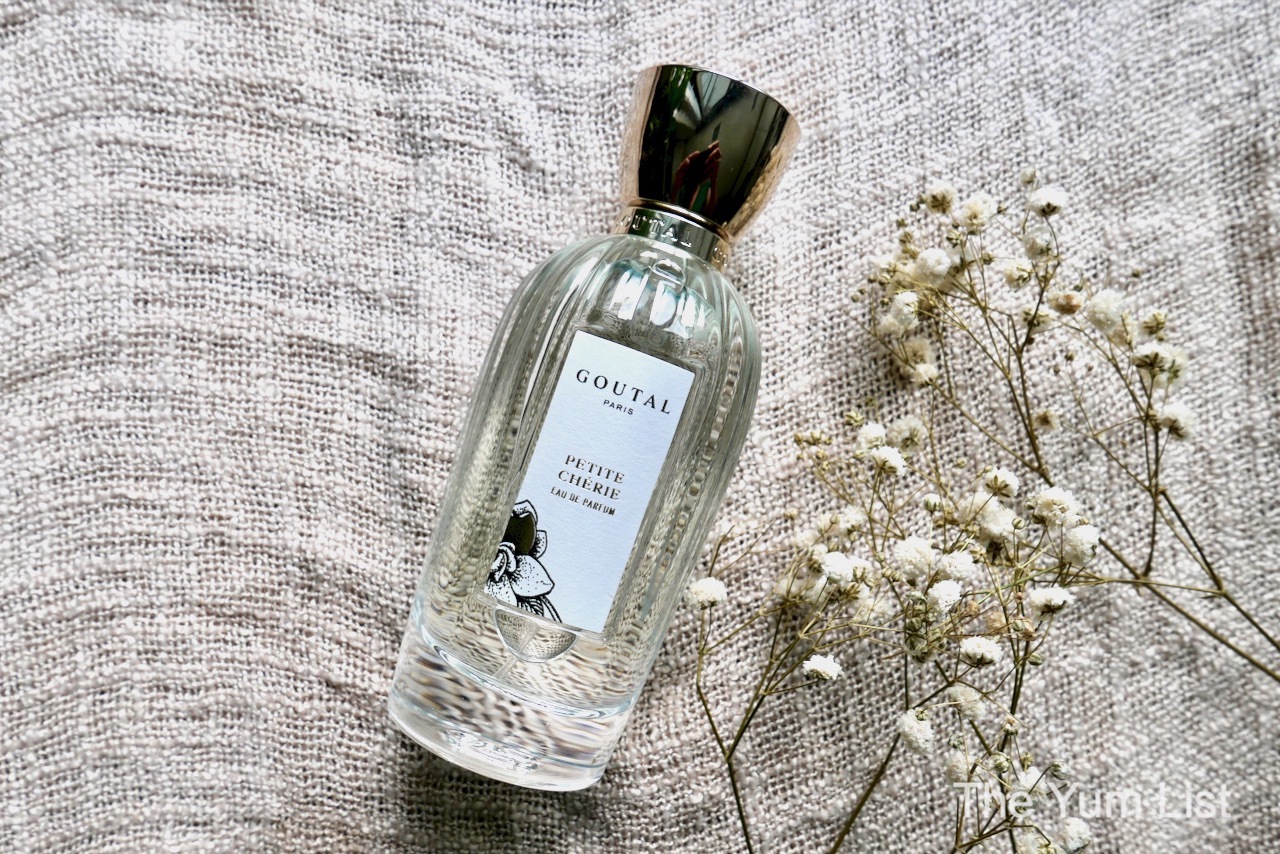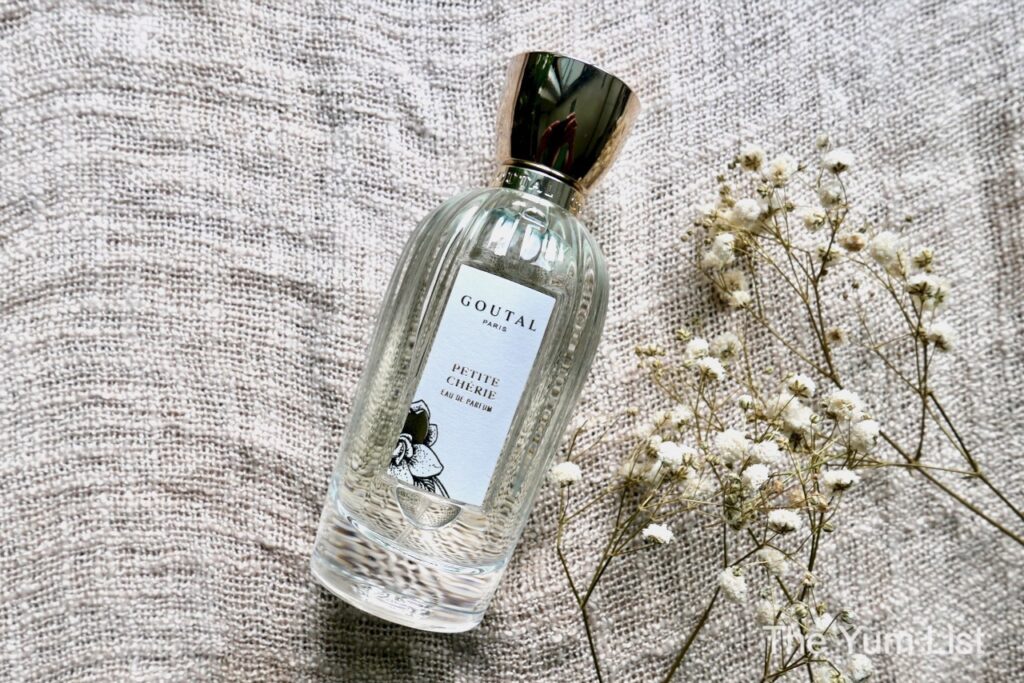 The Raspberry Tart puts some colour into the set with vibrant berries atop pear pastry cream, alongside the Pear Rose Macaron with ganache of the same.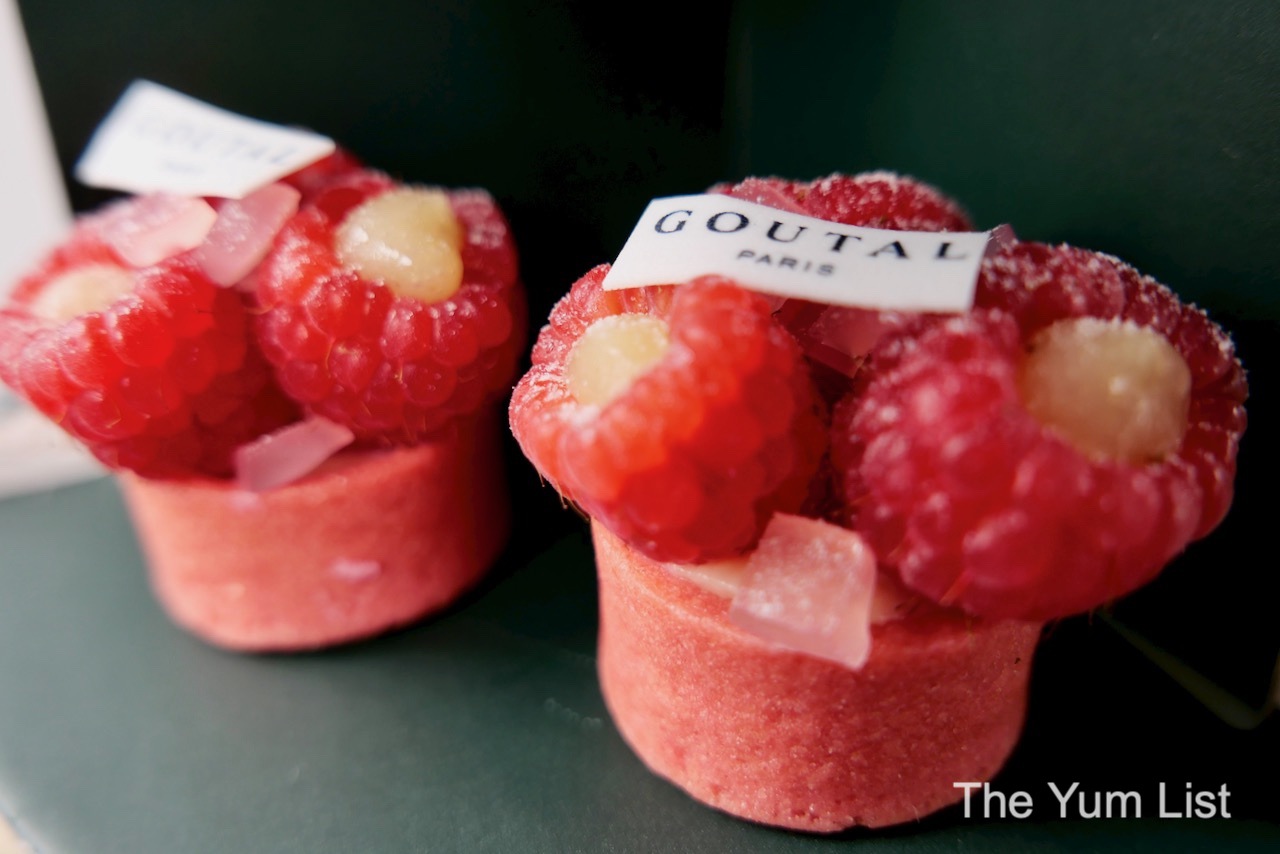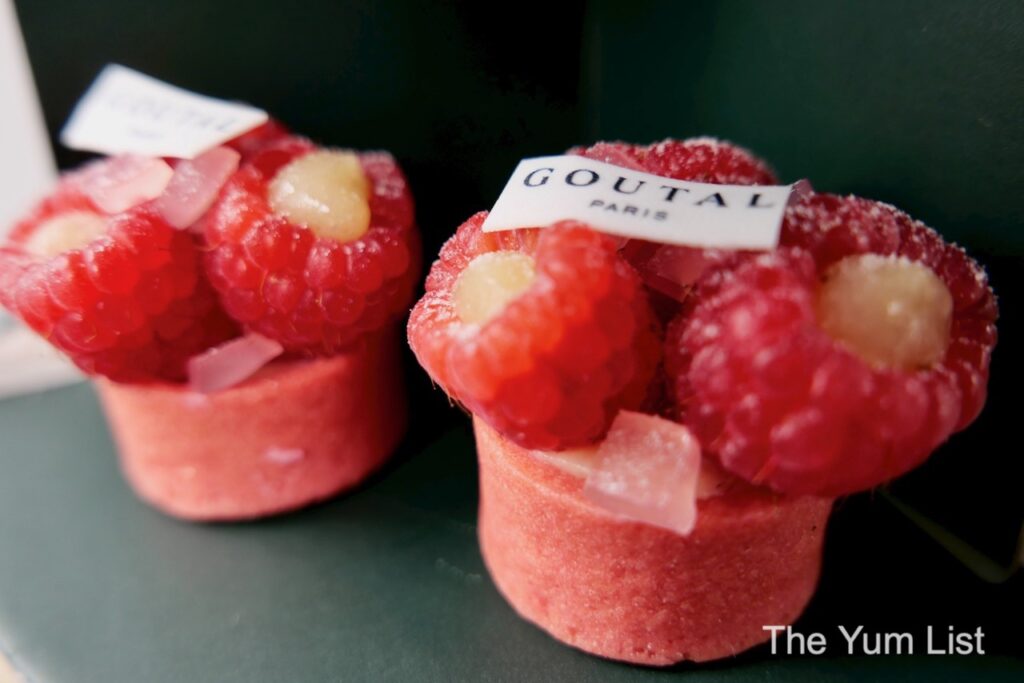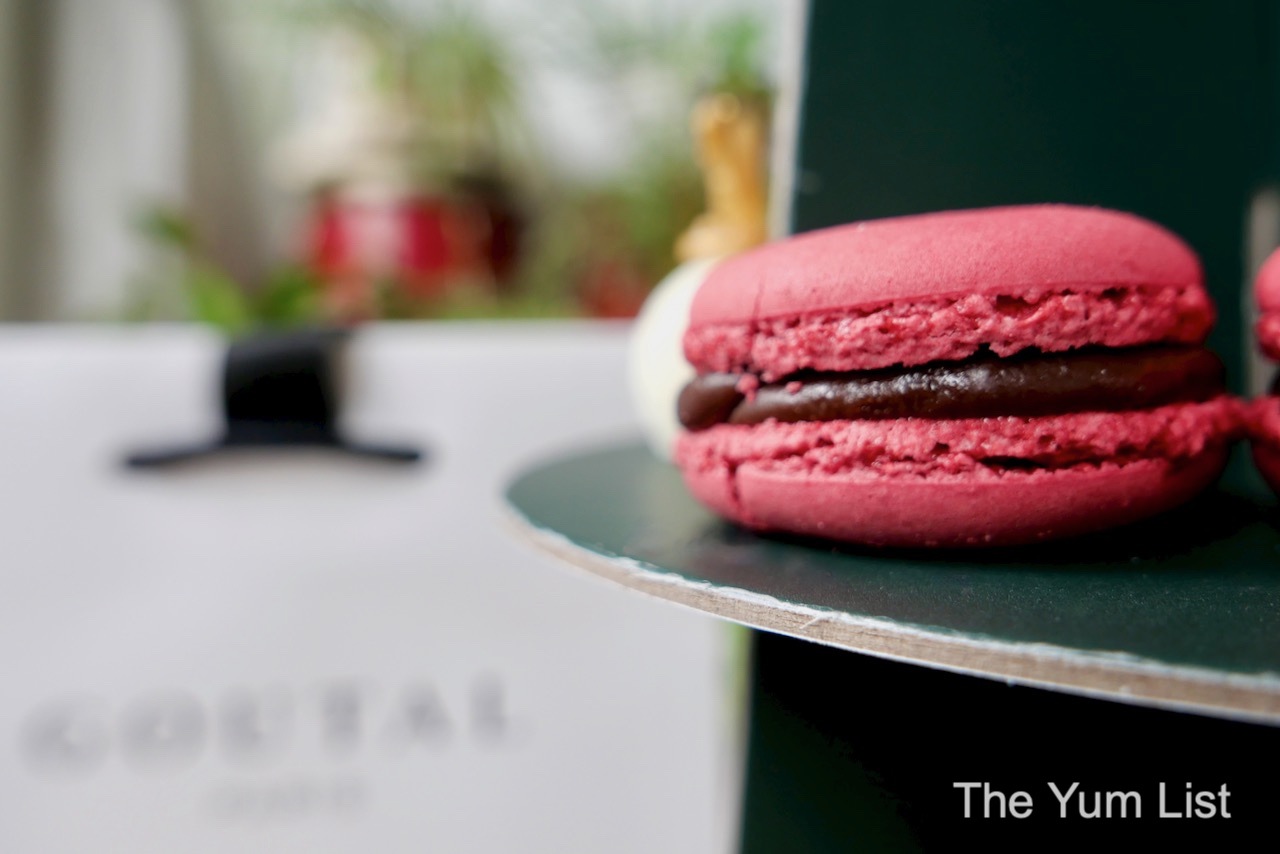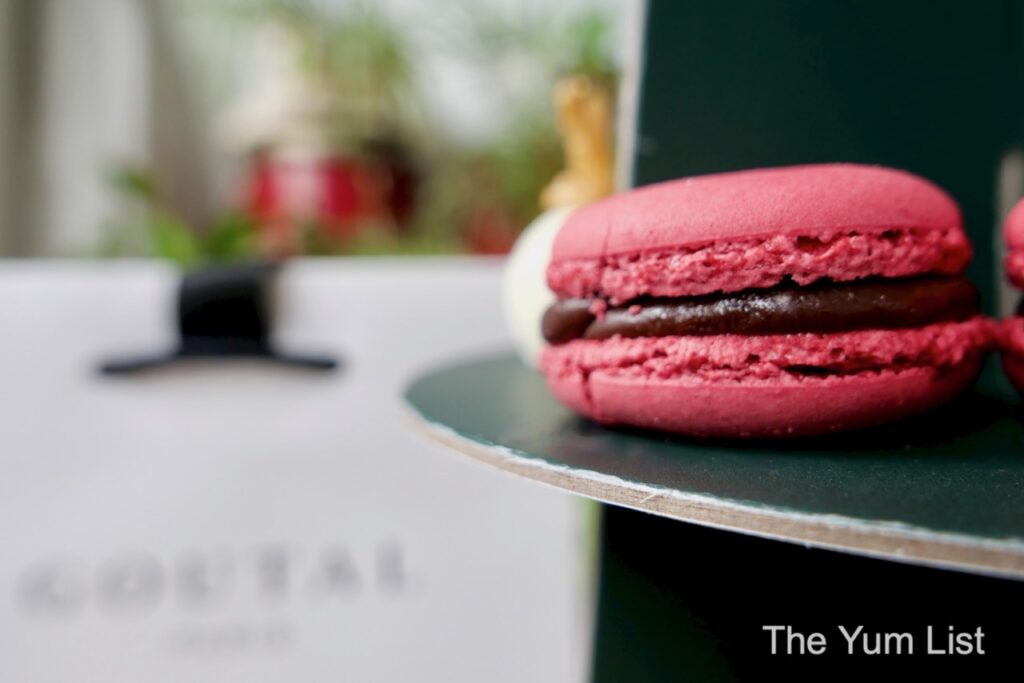 Lovers of coconut should enjoy Emotion, a coconut cake accompanied by rose cream and whipped pear ganache. And, chocolate fans will not be disappointed by the Chocolate Pear Choux. This light pastry is filled with chocolate cream and pear gel and topped with miniature Goutal Paris signage. And, before heading to the scones, the Pear Cheesecake is an exciting twist on a classic with fresh fruit and rose agar.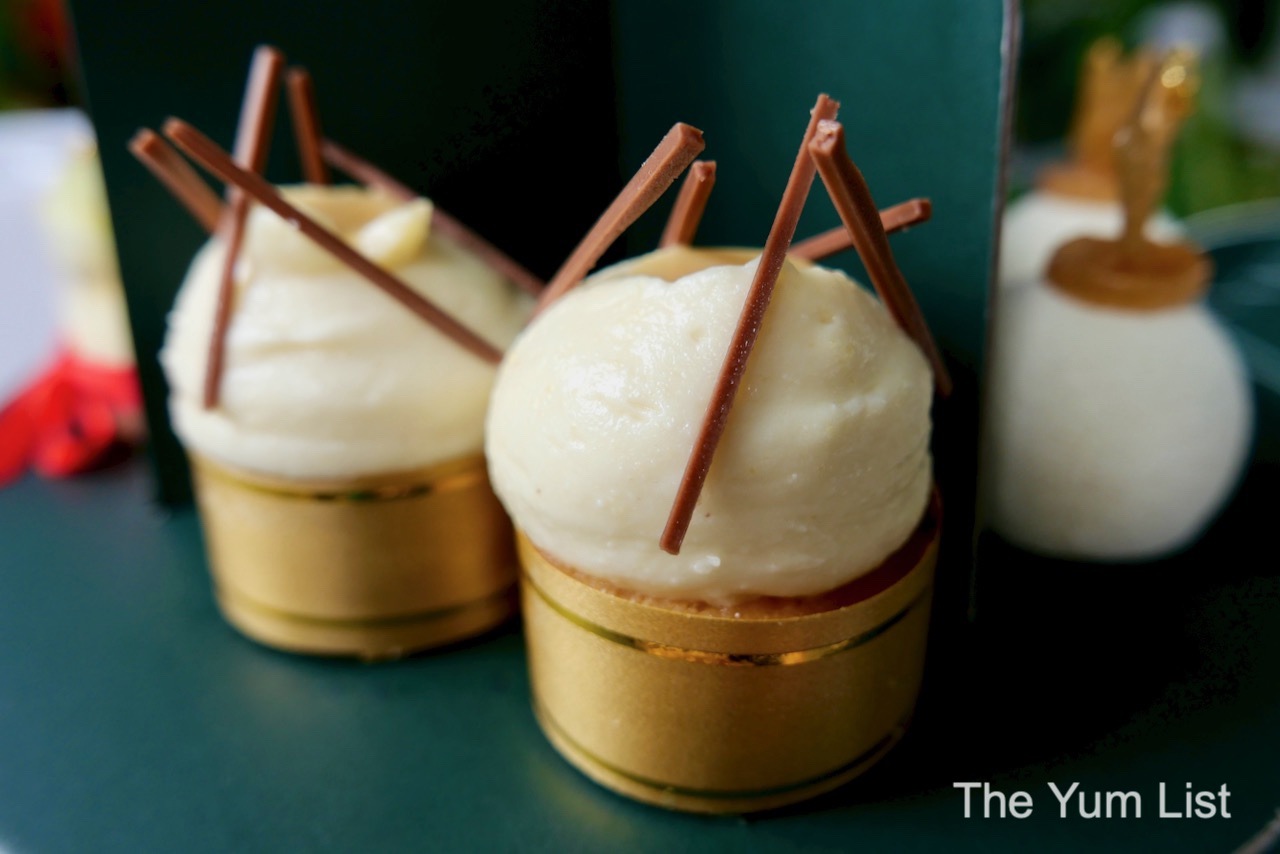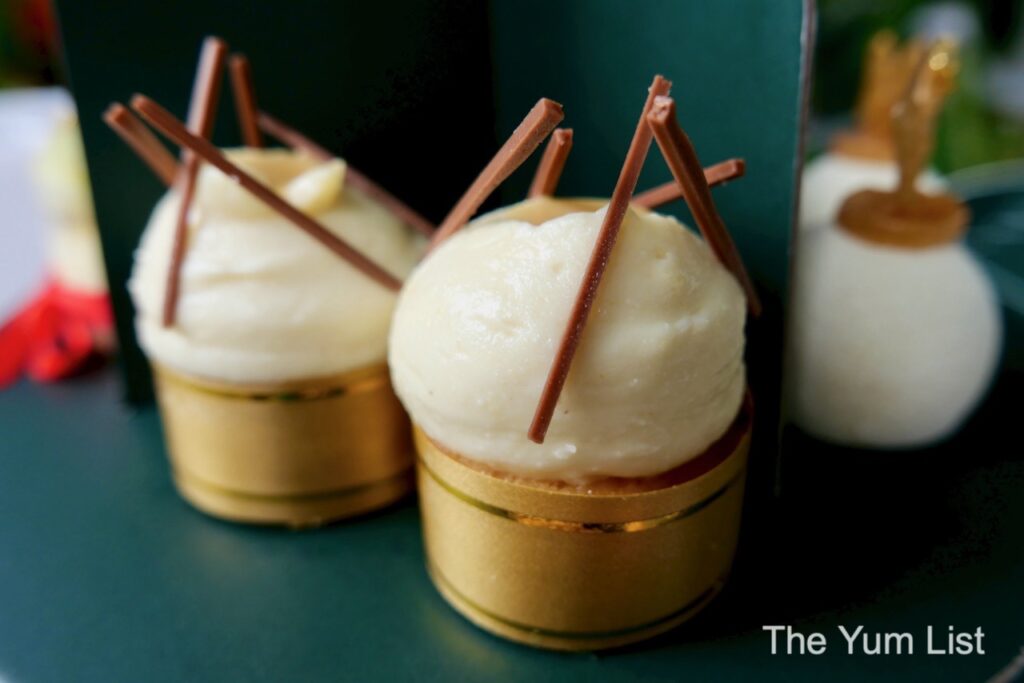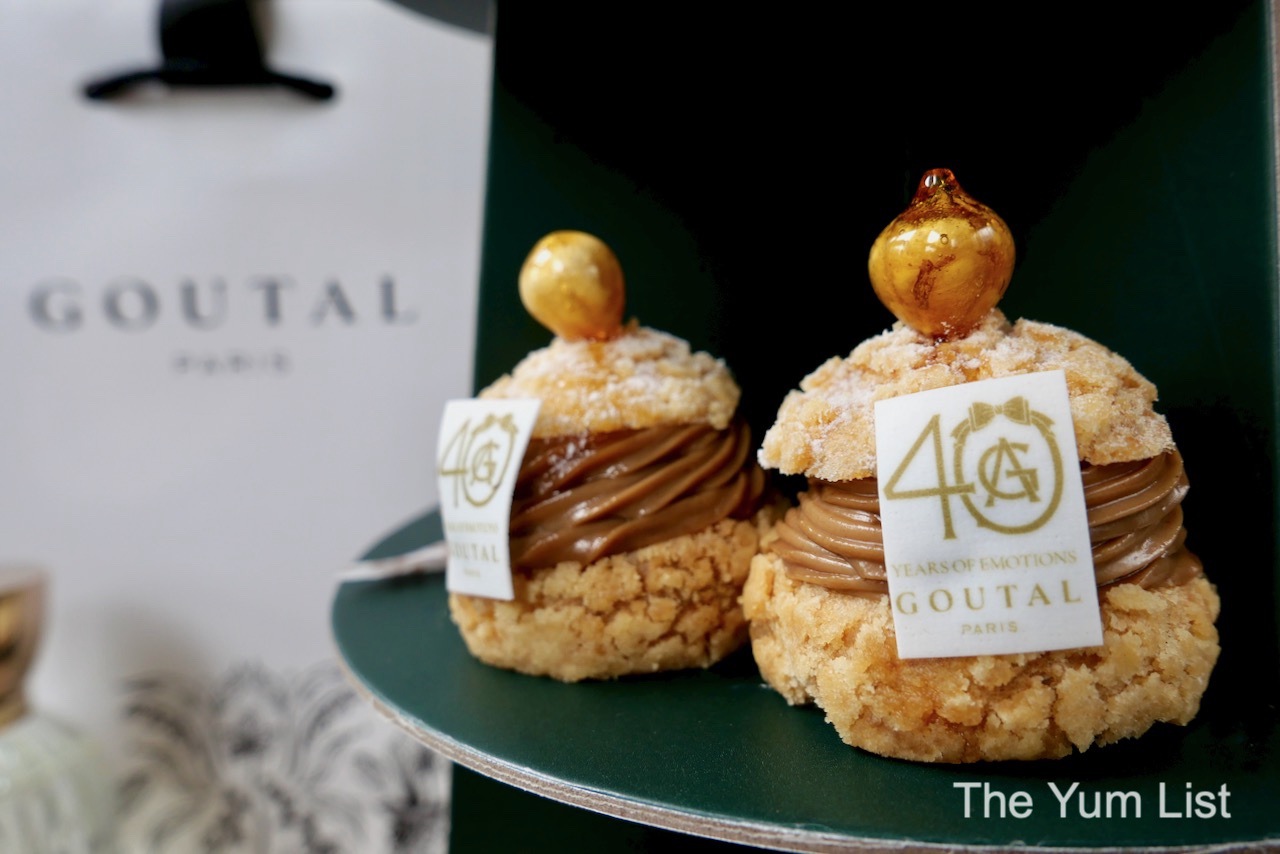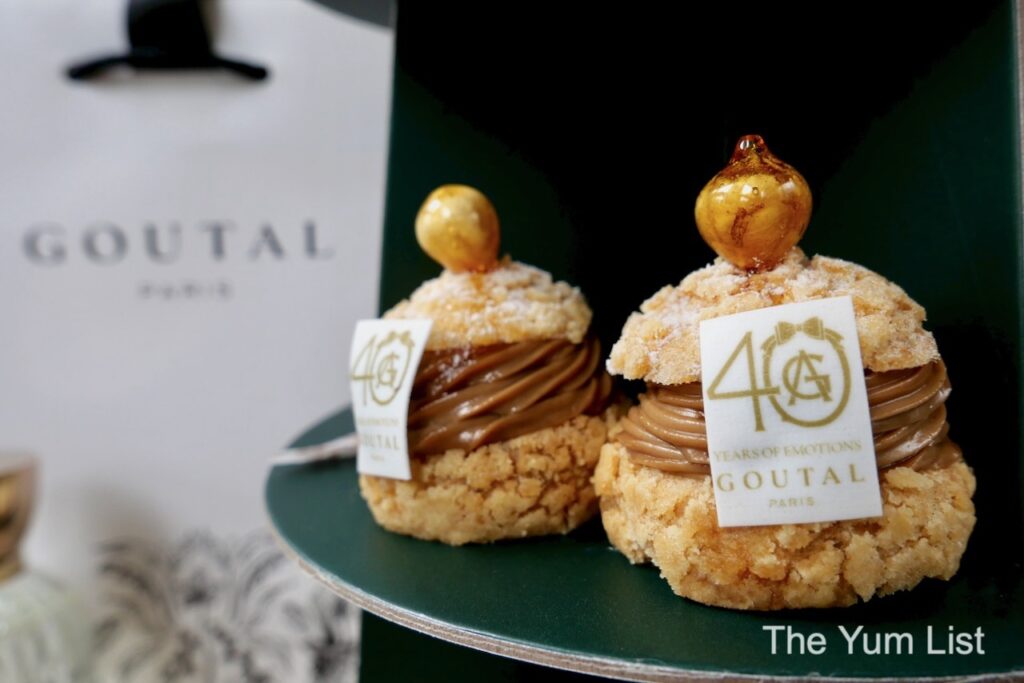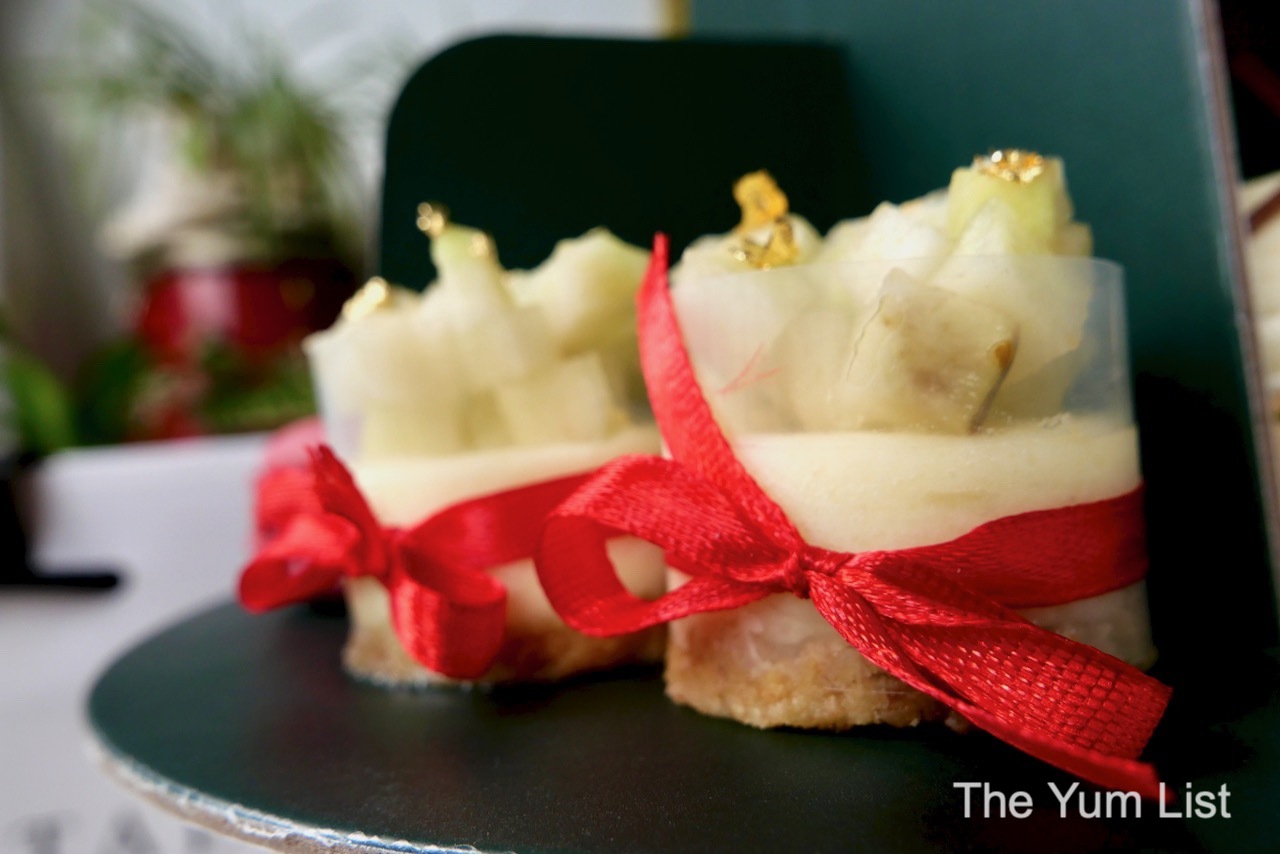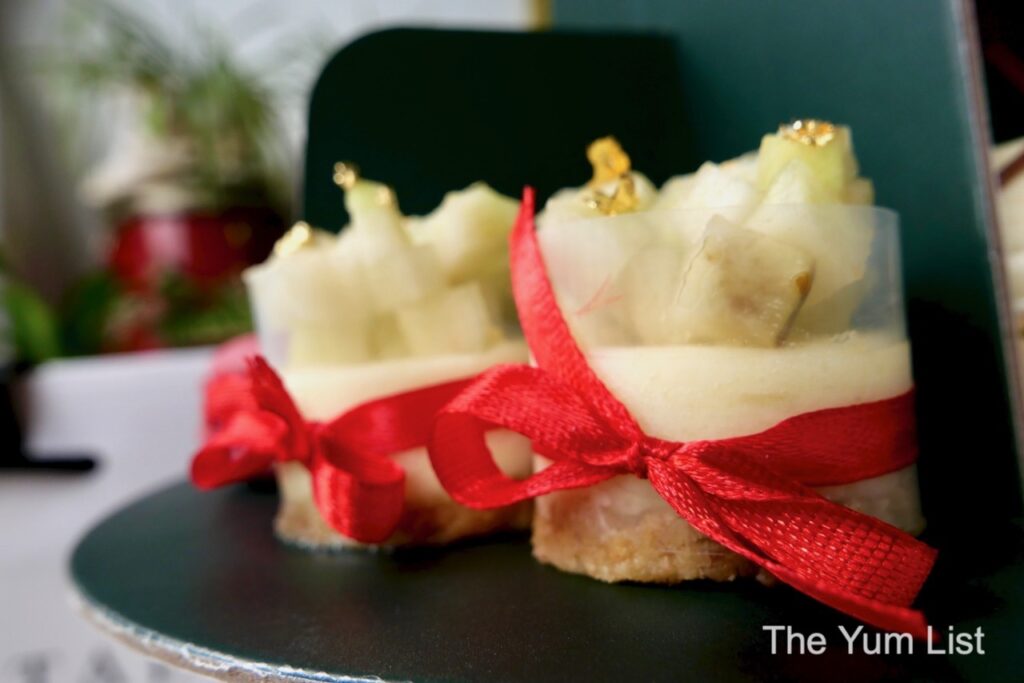 Scones
No afternoon tea would be complete without scones, but the chef has wisely made mini versions of rose and the classic recipe, ensuring stomach space is allowed to taste both. Home-made pear jam and clotted cream complete the set.
Harney & Sons Teas
Customers can choose two sachets of premium tea by Harney & Sons from a selection of English Breakfast, Smoked Earl Grey, Japanese Sencha or Egyptian Chamomile.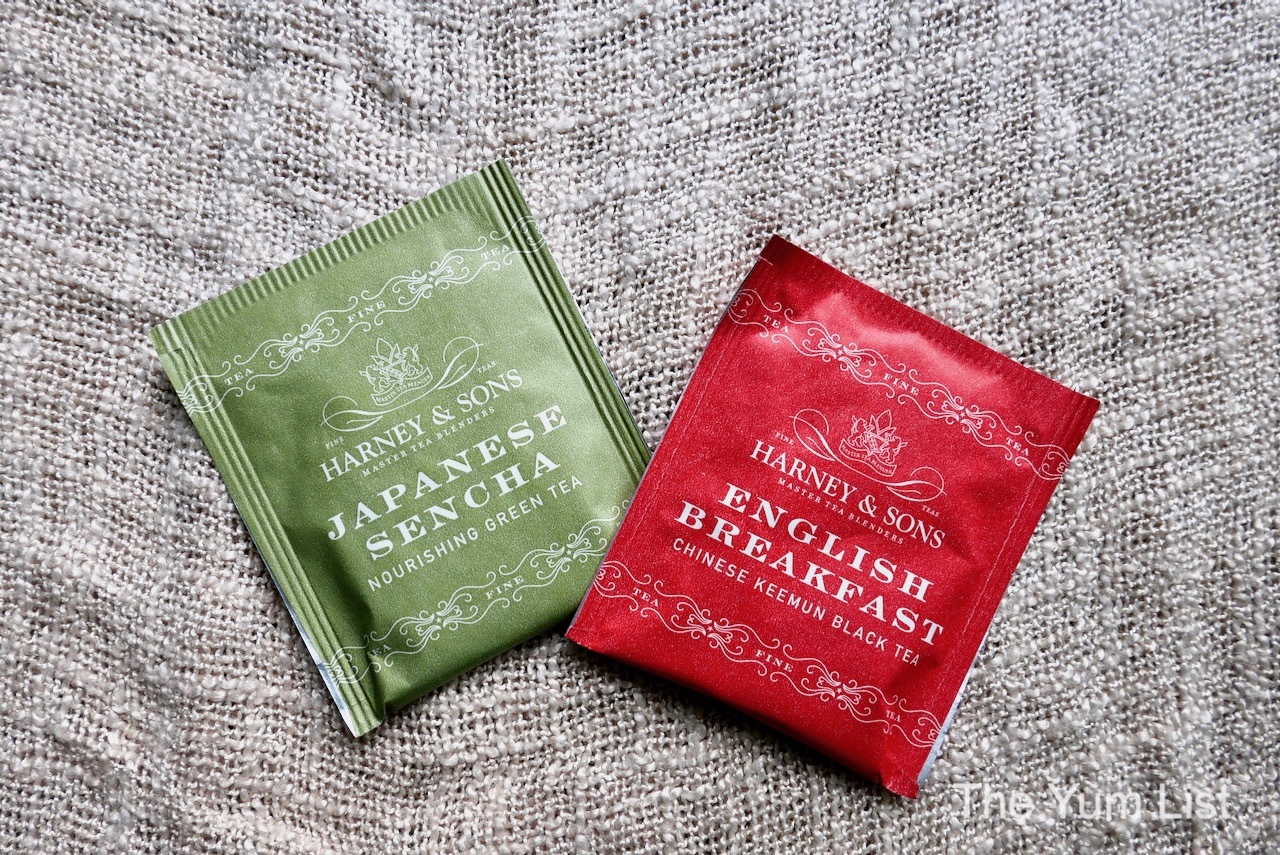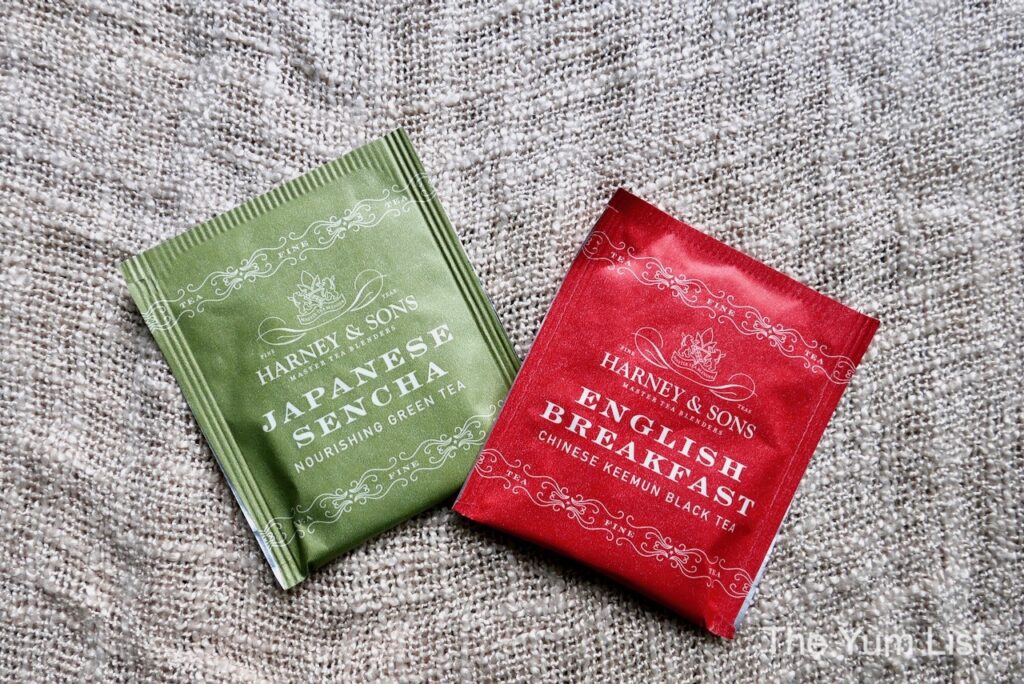 Goutal Paris 40th Anniversary Afternoon Tea Box
The Goutal Paris 40th Anniversary Afternoon Tea Box from Banyan Tree Kuala Lumpur is available for delivery or self-collection with a pre-order of two hours minimum. The promotion will be running from September 6 until 30, 2021, daily from 12:00 pm until 6:00 pm. The set is priced at RM 188+ for two people, inclusive of a RM 50 Goutal Paris voucher and Goutal Paris Tenue De Soiree (5ml) *while stock lasts. WhatsApp +6012 288 2135 to place your order or look for Banyan Tree Kuala Lumpur on popular delivery apps such as TableApp, GrabFood, Foodpanda and Eatigo.
Find more spots for afternoon tea here and stay up to date with the latest culinary happenings around Malaysia here and here.