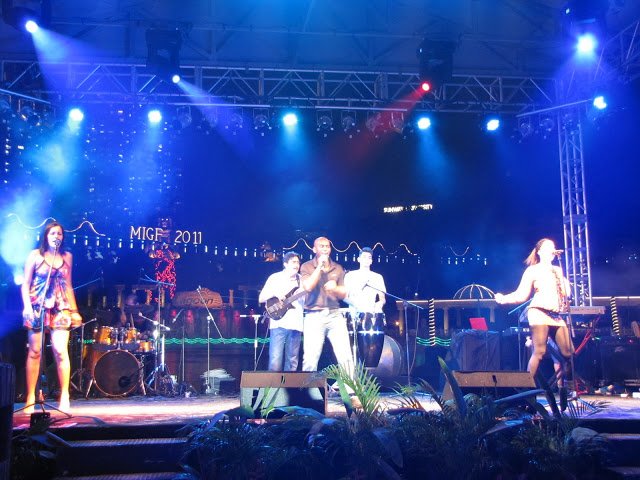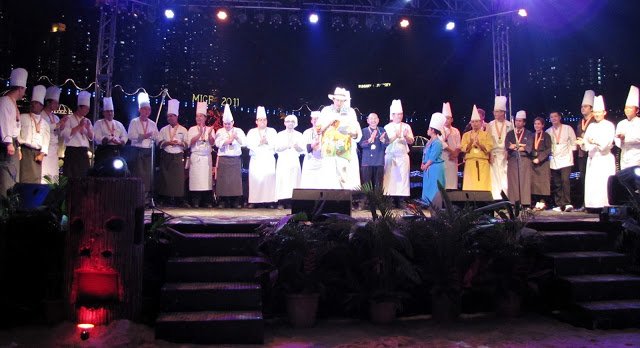 The Malaysian International Gourmet Festival 2011 ended with a beach party and awards ceremony at Sunway Lagoon. Martin Reyes rocked the night with live Latin music and toe tapping tunes, while guests spun salsa and merengue in the sand. Stalls of tasty local food and plenty of drinks helped to energize and lubricate the celebration. For the month of October, close to 30 fine dining restaurants in Kuala Lumpur, served up their best dishes highlighting the growing gourmet cuisine scene in Malaysia. After a month of hard work tasting, savouring and expanding waist lines, judges and diners voted on, and awarded prizes to, restaurants in over 25 categories. According to the judges, here are just a few of the award winning spots you must experience while in KL. And the winners are:
Most outstanding cuisine: Imperial Rama/Olive, Genting
Most outstanding overall dining experience: Lafite, Shangri-La
Golden Cauldron Award for best all round restaurant 2011: Chalet, Equatorial
Fine cuisine awards went to individual restaurants for the best of each course selected from their festival menu:
Canapes/Pre-Dinner: Lafite
Appetizers: Imperial Rama – Alaskan King Crab with Smoked Duck
Soup: Chalet – Bouquet of Cappuccino of Morels with Caramel Pear Skewer
Starter: Cuisine Gourmet by Nathalie – Blue Lobster Mille-Feuilee with a touch of caviar
Entrée: Lafite – Butter Poached Boston Lobster
Main: Mandarin Grill – Slow Cooked 'Sous-Vide Style' Wagyu Beef Cheeks, Summer Truffles, Celeriac Roots & Horseradish Foam
Desserts: Senja – Chef Giovanni's Tiramisu
And for fun, you'll need to know this especially if you like chatting up chefs – the title of Chef Congeniality went to Daniel Sheen of The Olive, Genting- those Aussies – personality plus! 🙂
Visit the MIGF website for a full list of this year's winners.
Lively Latin music can be booked with Martin Reyes via email: [email protected] or [email protected]