The Yum List® only includes spots that are worth a visit. If it's not good, it doesn't get posted. It's a quick resource where you can find the best places to stay, eat and spa around Malaysia and the world. The Yum List saves you time and money as all of the groundwork has already been done for you.
Research is taken seriously. Only things that our writers have tried personally are documented. No payment is taken for any write up on The Yum List® and we don't allow paid posts. We try to be specific with our recommendations narrowing them down to particular aspects of a location. For example, sometimes a restaurant might be recommended for one dish only, a bar for one cocktail, a spa for their signature treatment or a hotel for their Executive Club.
We believe in propagating the good, by promoting the good. We like places that engage in socially responsible practices such as reducing waste, sourcing local organic produce, those that have plant-forward menus and who actively participate in programs to help the community. These places will always have a place on The Yum List®. We avoid places that sell shark's fin or any other endangered species. We celebrate chefs who throw out old paradigms of what luxury means in favour of flavour and substance. We support businesses that bravely look at the part they play in the cradle to grave life of products and attempt to understand their role in natural cycles. We like places that honour the marvellous biodiversity of the plant world and make healthy food deliciously. We also like a good drop of fine wine and strongly support sustainable food sourcing practices.
Who Are We?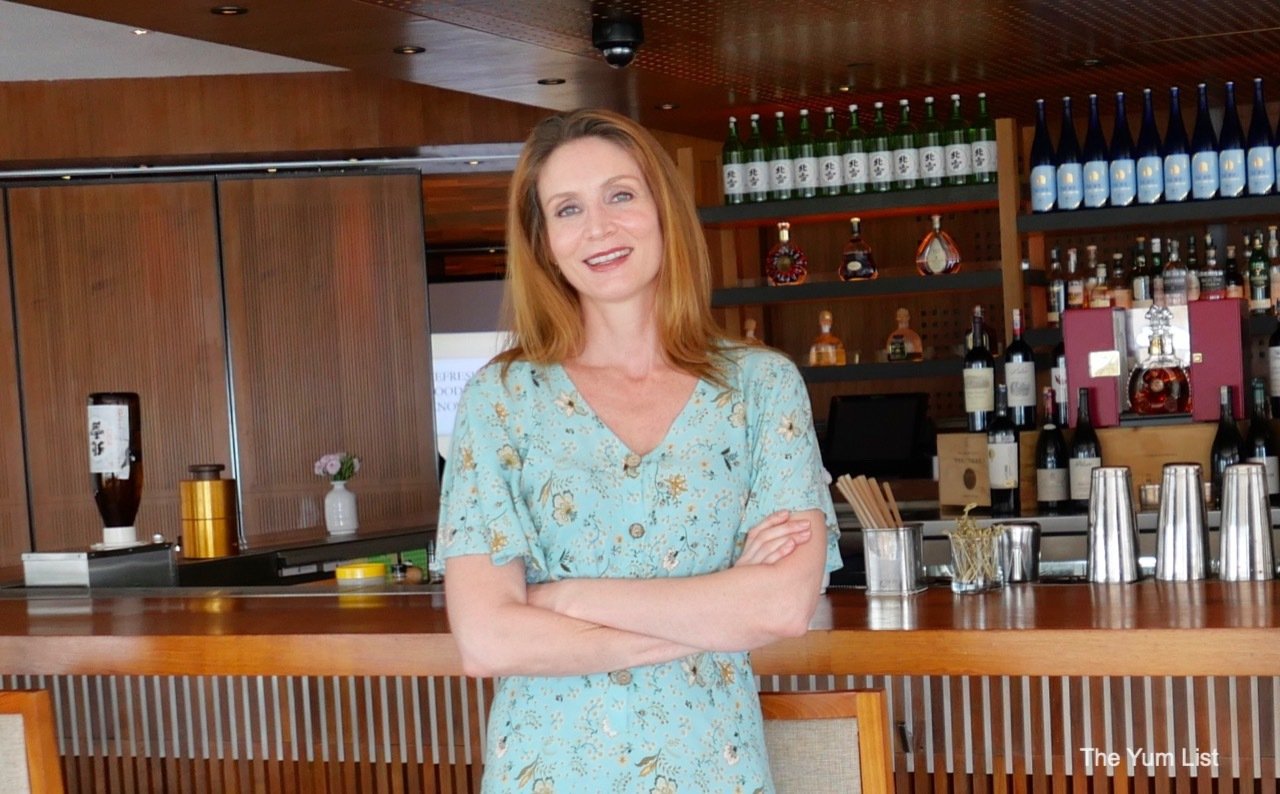 Monica Tindall is the worldwide editor and driving force of The Yum List®. Growing up in countryside Australia, surrounded by farmers and a family who grew much of their own food, she feels as though she has an appreciation of where her food comes from and a taste for 'real' food. Some of her favourite things to do as a child were to pick peaches from her neighbour's trees and go yabbying (fishing for crayfish). Shunning overly processed products that come in plastic and cardboard, she prefers local farmer's markets and will buy directly from the source and organic whenever she can. Attempts at growing her own food on her apartment balcony have had mixed results. But she's not giving up. With both under-grad and post-grad degrees in Education, and some university courses in Permaculture, she sees that the path to a happier, harmonious society is through knowledge and awareness. One of her goals for The Yum List is to help educate and 'grow the good.'
Twenty-five years as an ex-pat and 30 years of global travel have given her taste buds worldly cultivation. She loves the freshness of Thai and Vietnamese food, the rustic preparation and use of local seasonal ingredients in Italian, the care and technique that goes into French cuisine, the inventiveness of modern Australian menus and the connection of foods to geography in Latin America. While personally choosing to eat foods that are healthy for herself and for the environment she will try anything within reason. She has a weakness for hearty bread, artisan coffee and fine wine (she is a bit of a fuss).
No longer in her backpacker years, her taste for luxury accommodation and spa treatments continues to grow. While she enjoys the facilities and services of 5-star accommodation, boutique hotels are her preference for stays. She admires hoteliers who honour the local area by maintaining connections to the community in staffing, architecture, services and culture. Socially responsible organisations looking to make beneficial impact on their surroundings are held in high esteem.
The Team
An evolving team of volunteers help keep The Yum List® running. Our writers and photographers are a crew of ex-pats with full-time jobs (chefs, bartenders, winemakers, home cooks, journalists, educators…), world-travellers, and passionate foodies who speak multiple languages, offer diverse perspectives, and do it all out of a love for food and travel.
If you are interested in collaborating with The Yum List®, kindly read our philosophy, how we choose what to feature, and what goes into writing a post here. I'd appreciate you reading How Much Does It Cost To Run A Blog before contacting us. For immediate assistance, check out our Top 10 Social Media Tips for the Food and Beverage Industry here.