Edible Balcony Gardening Malaysia
Monica Tindall
Judging by my Facebook feed, I wasn't the only one to attempt edible balcony gardening in Malaysia over the various stages of the pandemic. With many failures and some successes, I'm now growing enough to harvest a salad of various leaves (up to 12 different varieties) every single day, have enough herbs for seasoning dishes and plenty of plants to filter the air and make our home a little fresher and cooler too.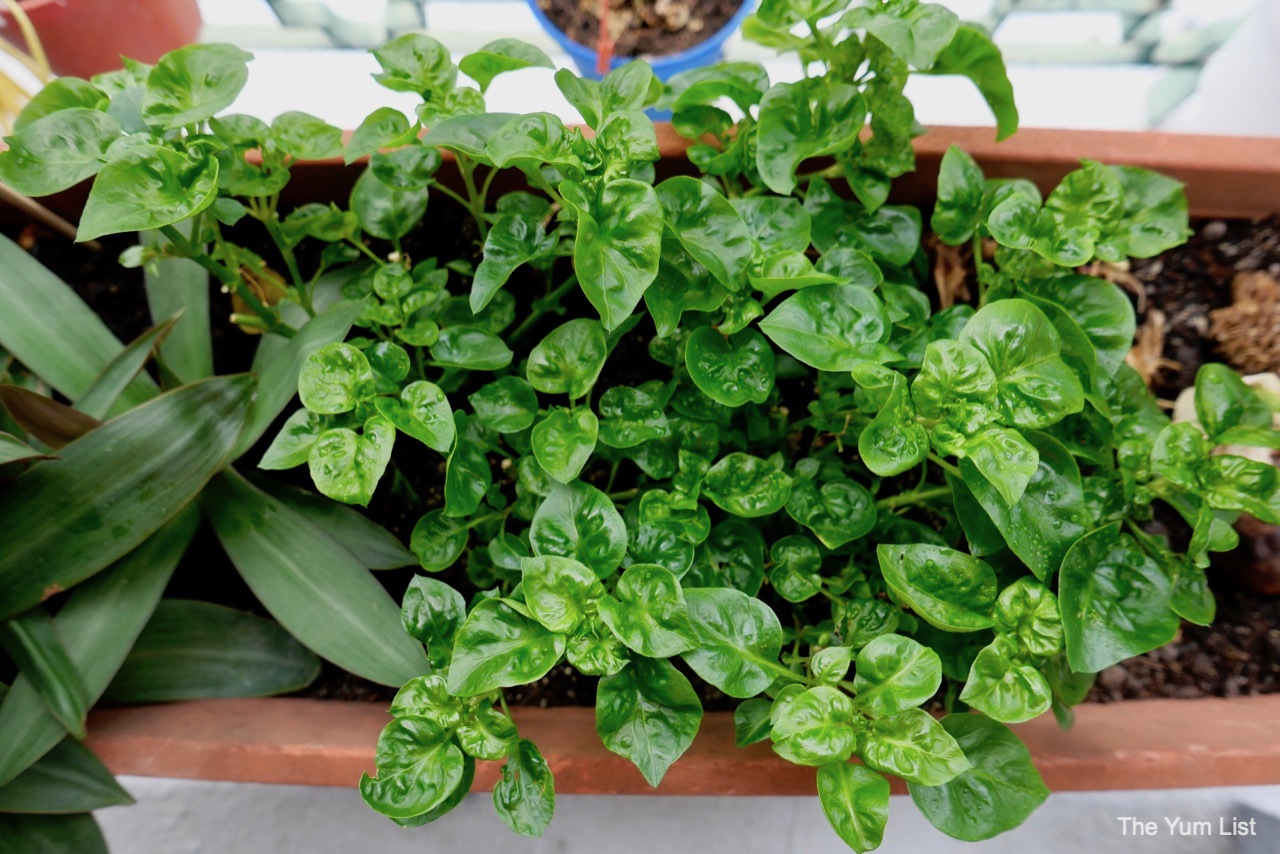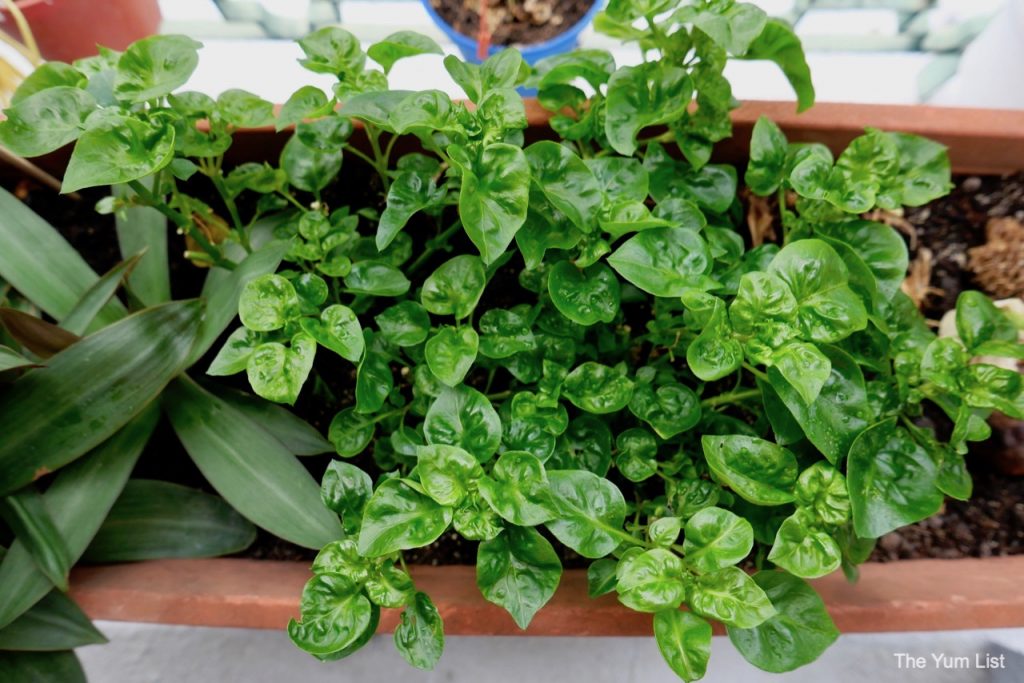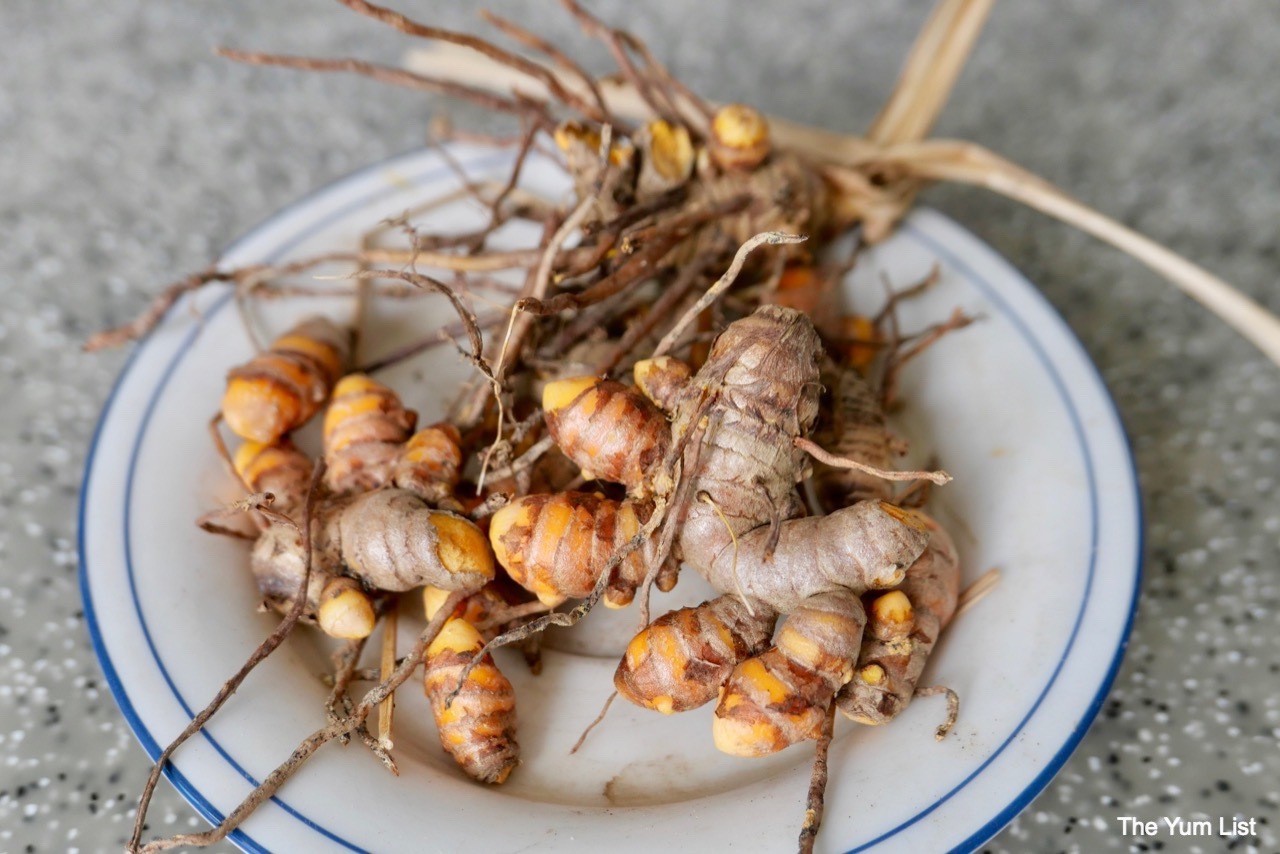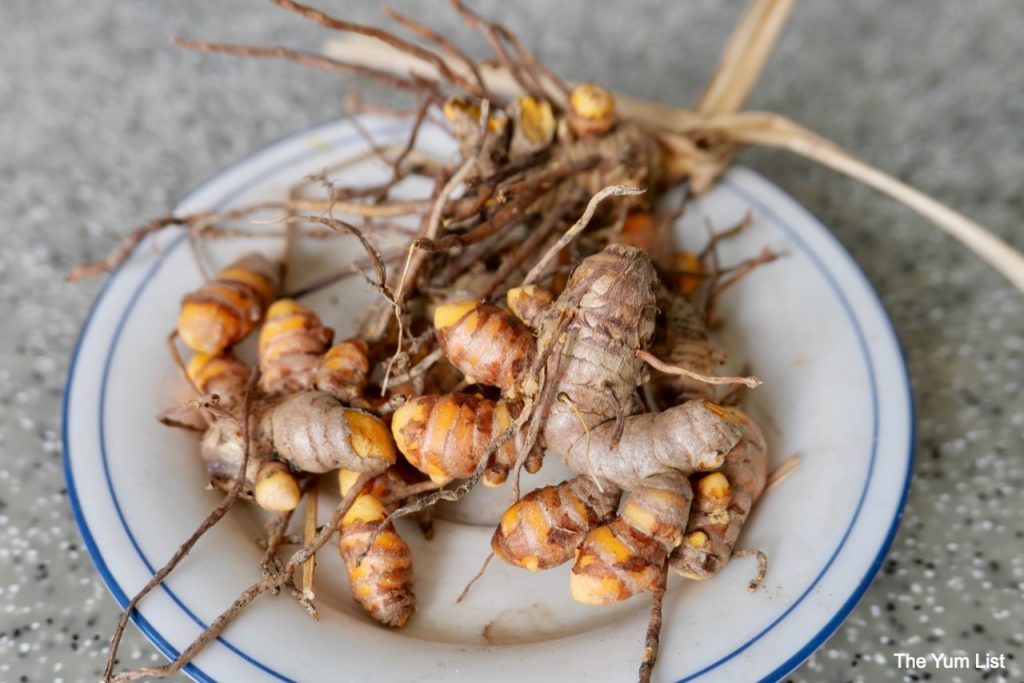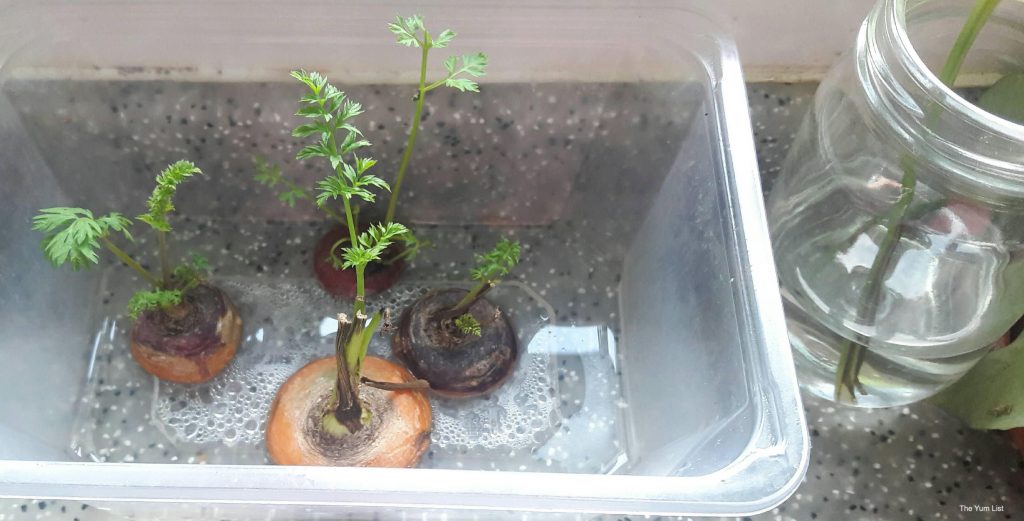 Besides the satisfaction of growing my own edible balcony garden in my apartment in Malaysia, I'm pretty pleased to be able to reduce my carbon footprint in a small way too. I learned lots from watching YouTube videos and hubby and I even completed a free online university course on permaculture. The uni course provided a solid foundation and an excellent big picture, but mostly we learnt from making loads of mistakes.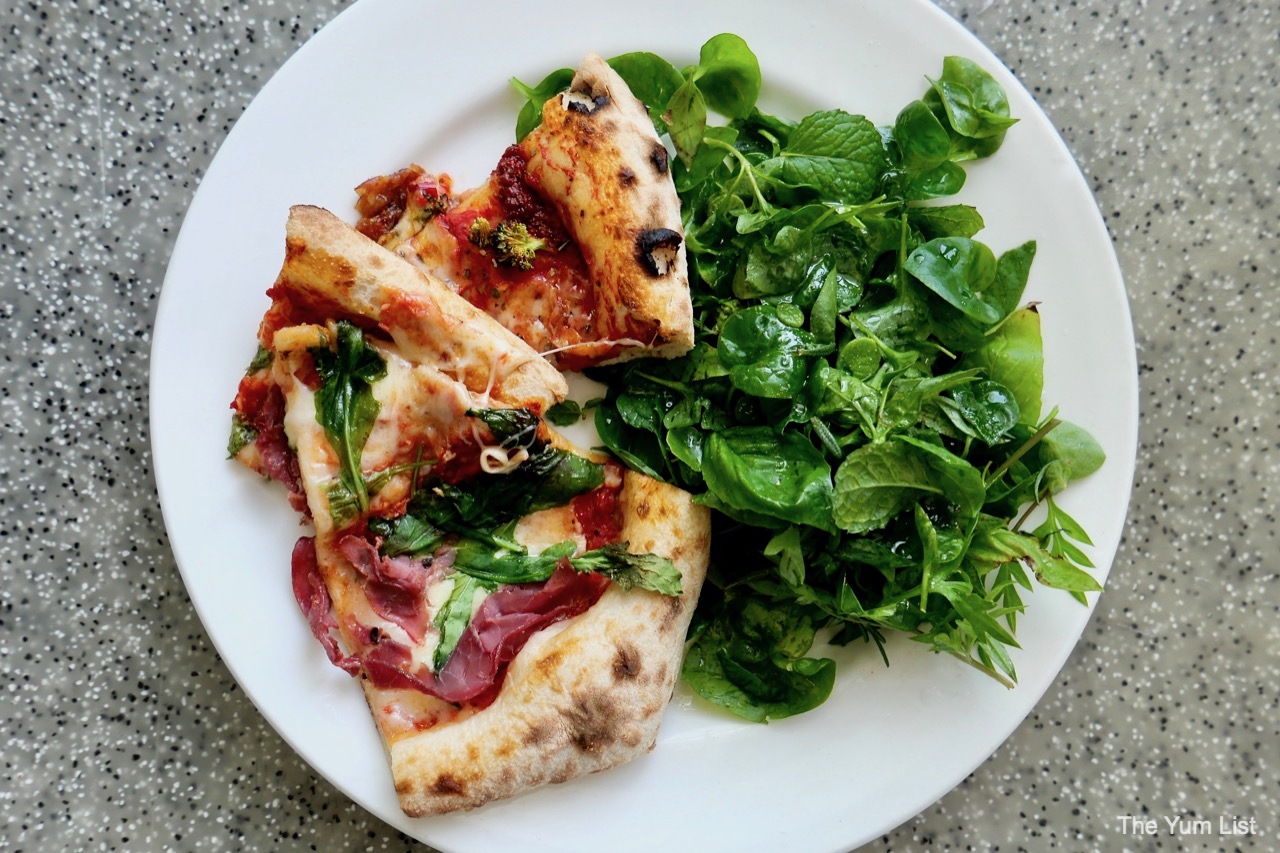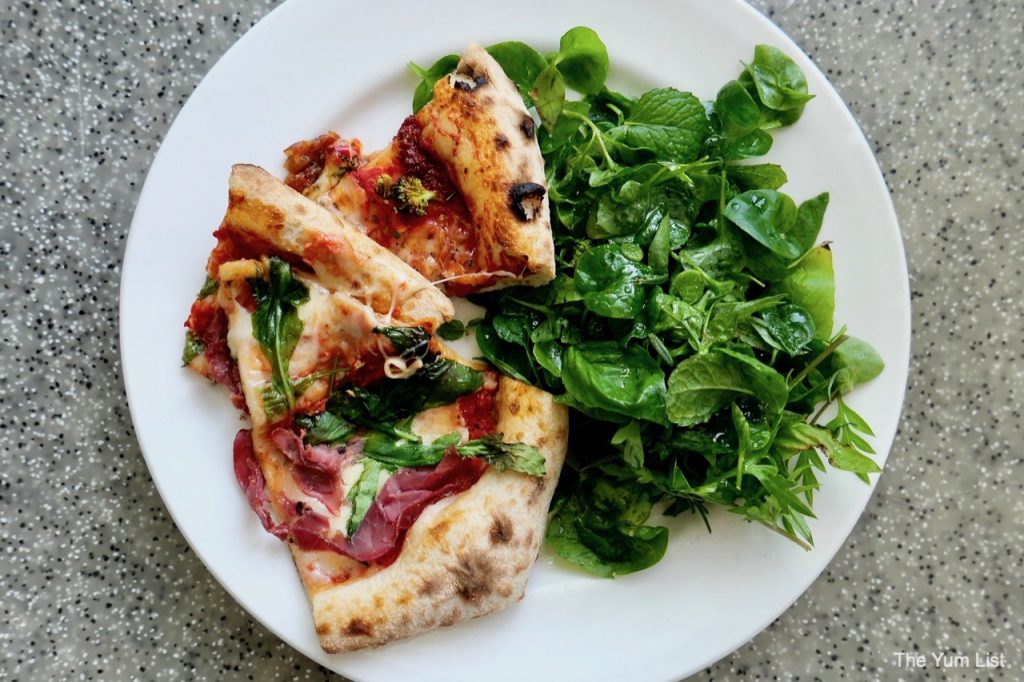 While I'm still dabbling and have much to learn, there are a few things I would do differently if starting over. So, here are a few tips if you too might be interested in setting up an edible balcony garden in your apartment in Malaysia.
Edible Balcony Gardening Malaysia – Ten Things I Learned From My Mistakes
Observe
Before you purchase pots or anything else, observe where you might first put them. Note the number of hours of light (direct and indirect) each area receives a day and whether it's morning or afternoon sun. Edibles need lots of sunlight. Then, when ordering seeds on-line, speaking to your local expert in the nursery or propagating your own from seeds and clippings, you can plan for where each variety will be most successful.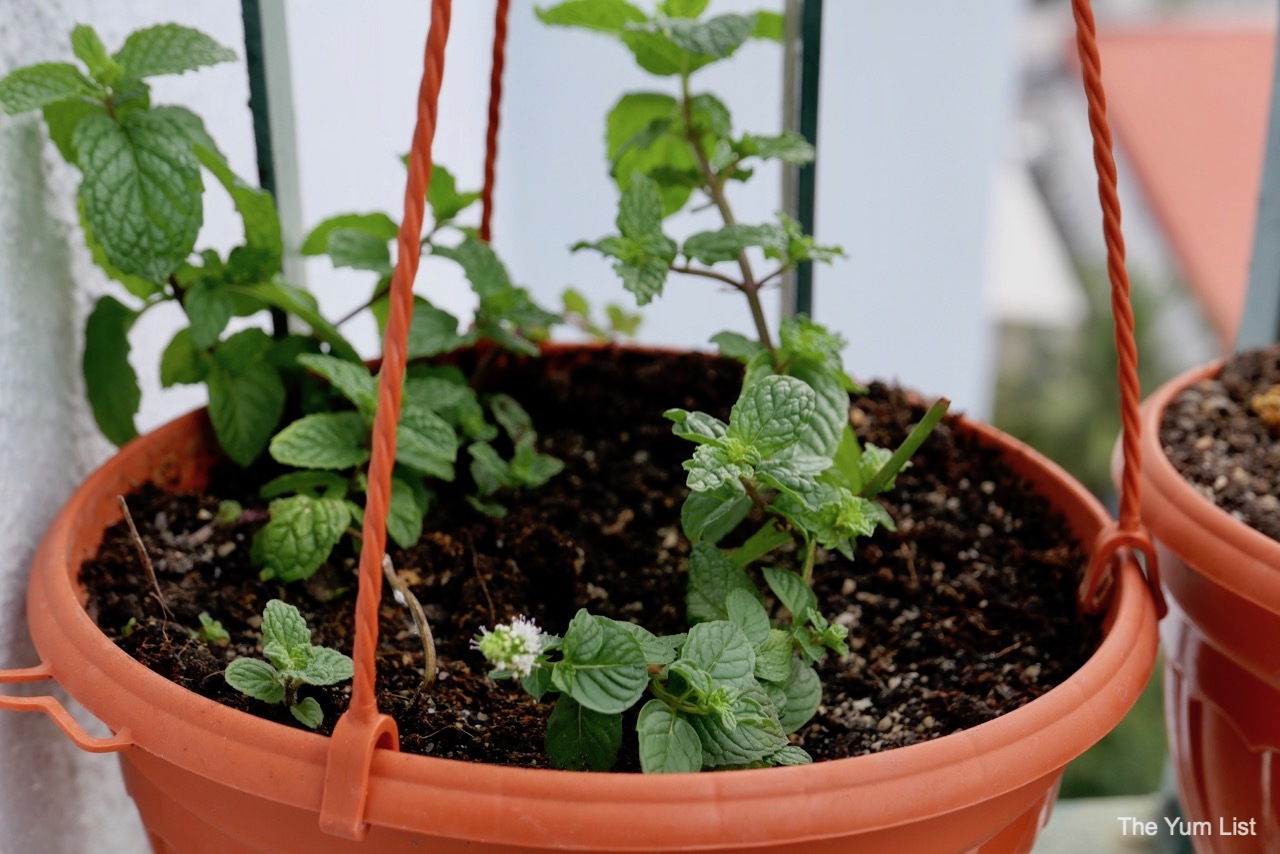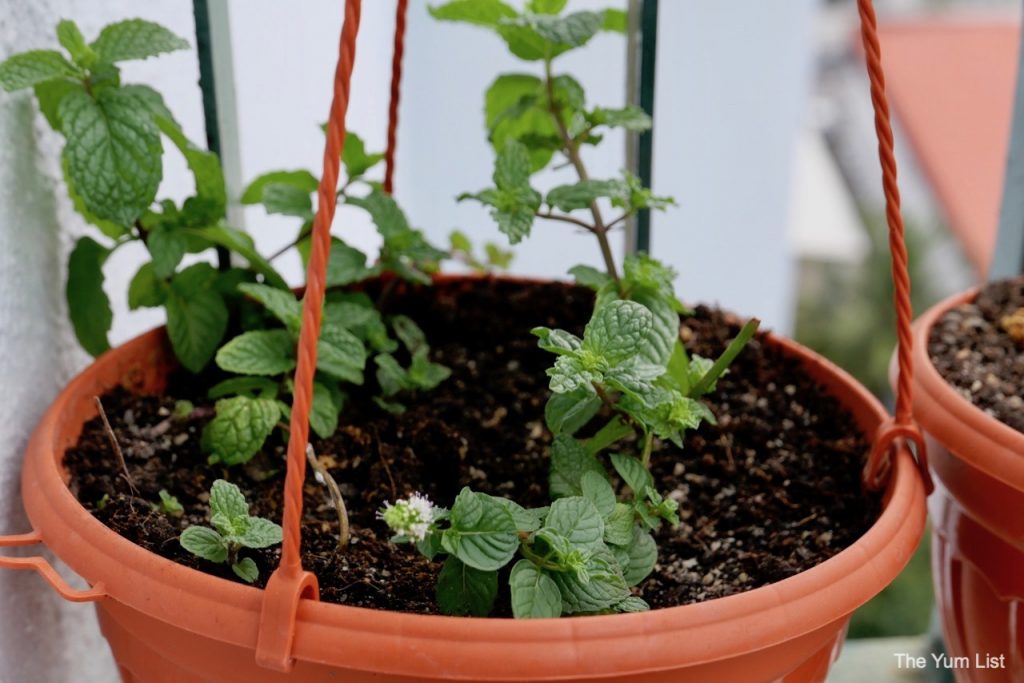 Choose Your Locations with Convenience in Mind
One of the design principals we learnt from the permaculture course was zoning. Put simply, even for edible balcony gardening in an apartment, arrange the things that need the most attention and that you'll use often, closest to you. On acreage, they divide the garden into zones circling out from the home with the neediest in care in the centre, all the way to the "wild" not needing any human intervention at all on the outer edges.
Although an apartment is clearly a much smaller scale, the things that were closest to my sink in the kitchen got the most attention. Next, were those plants in my bathrooms. Things that were outside on balconies, or that I had to reach through a window to get to, took much more effort. Design for convenience.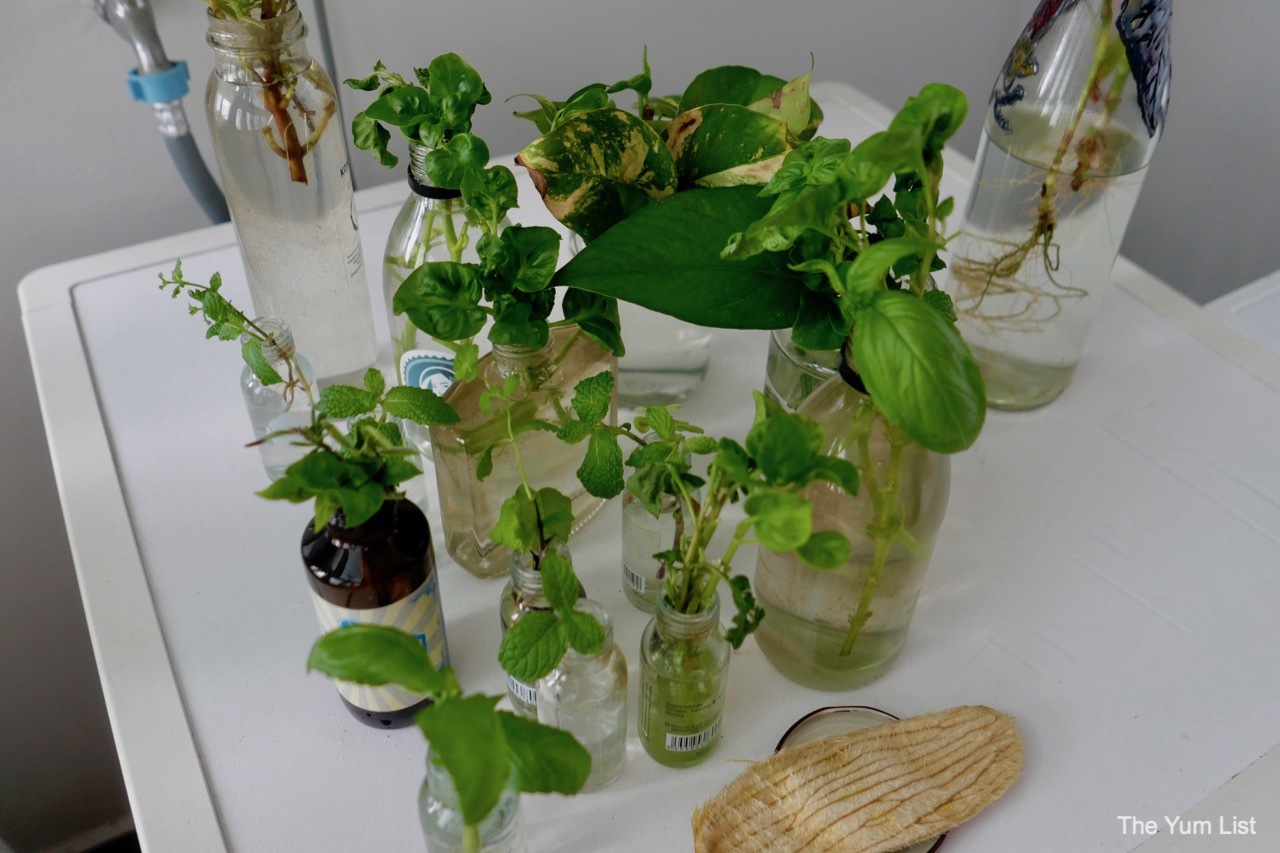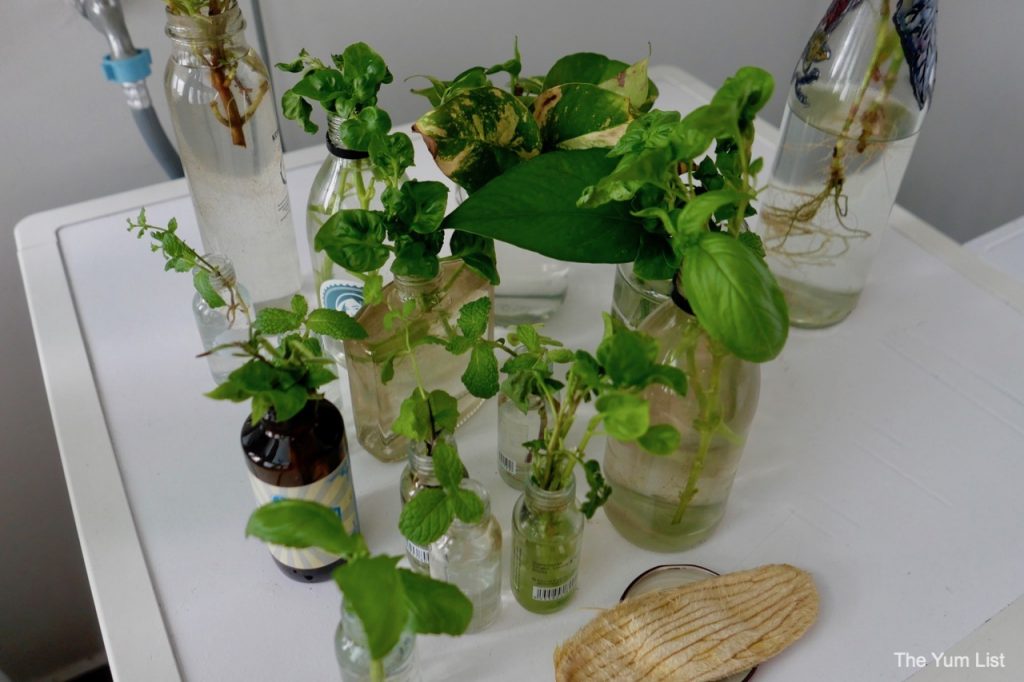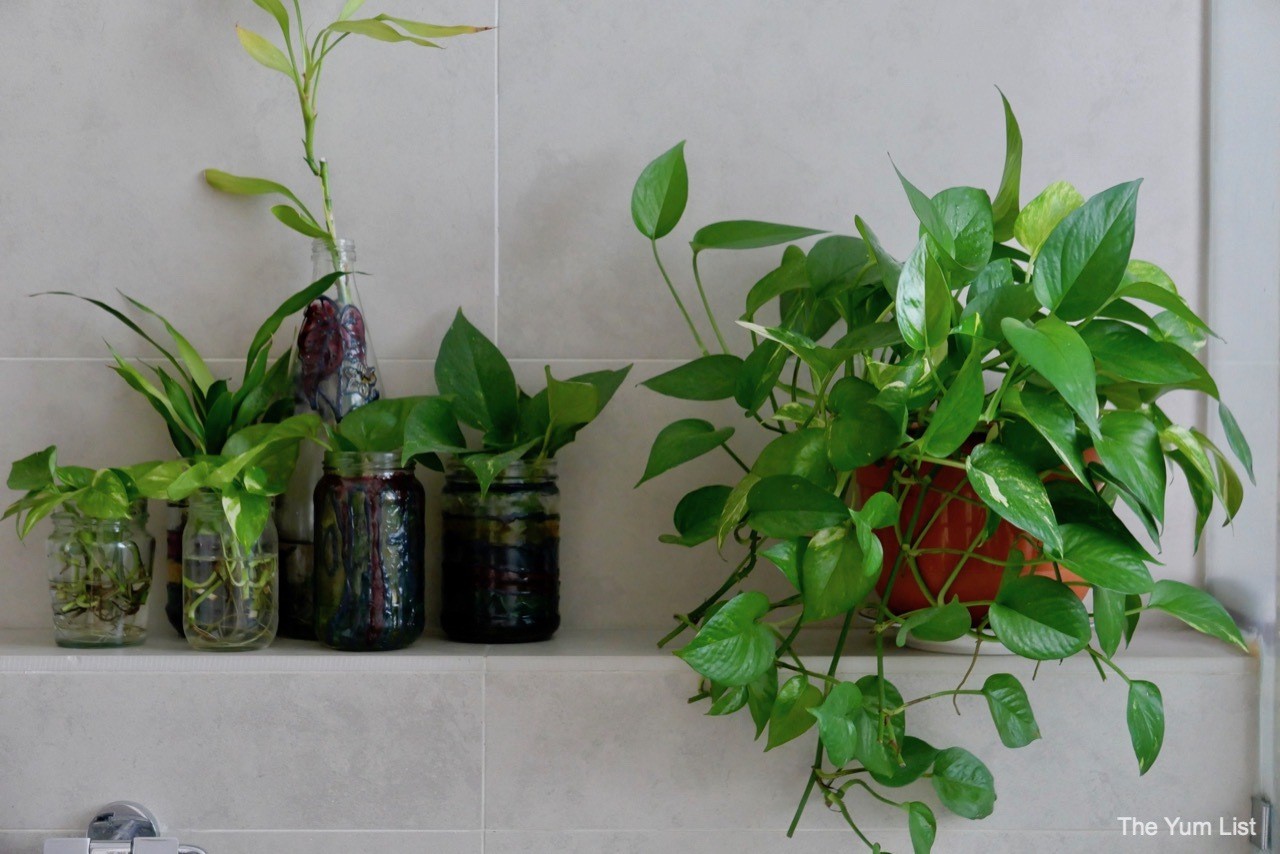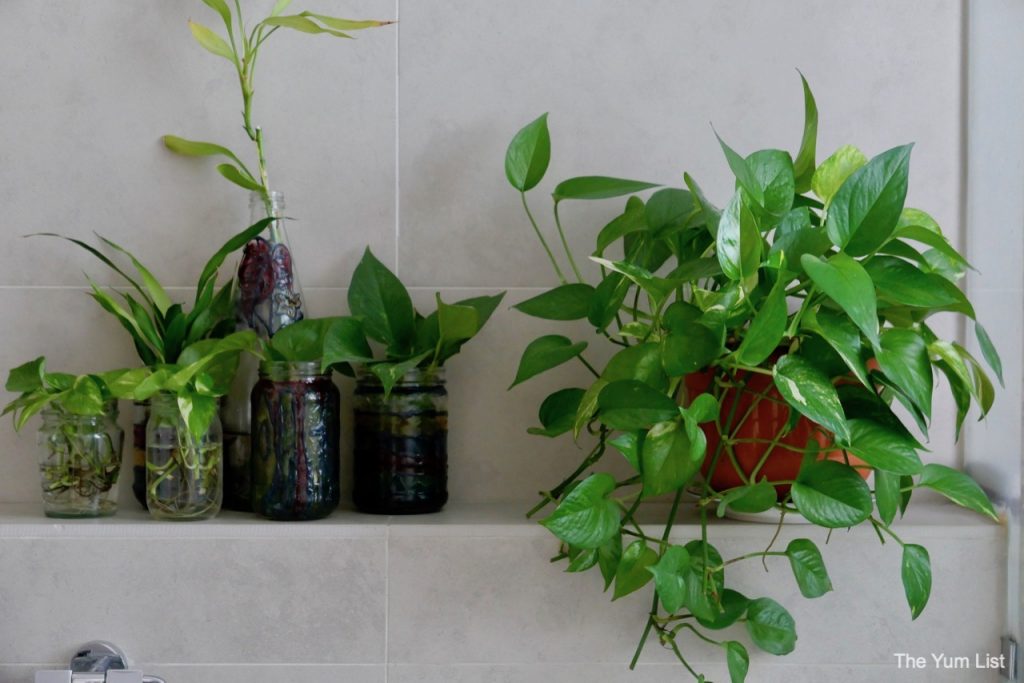 Get the Biggest Pots Possible
Get the biggest pots possible for your available space. Don't waste your time with tiny pots. They don't allow enough root space and quickly overheat and dry in our hot Malaysian climate. Measure your space and, if ordering online, be sure to look at the actual sizes. The photos in the plant pot catalogue can look deceptively larger than what actually arrives.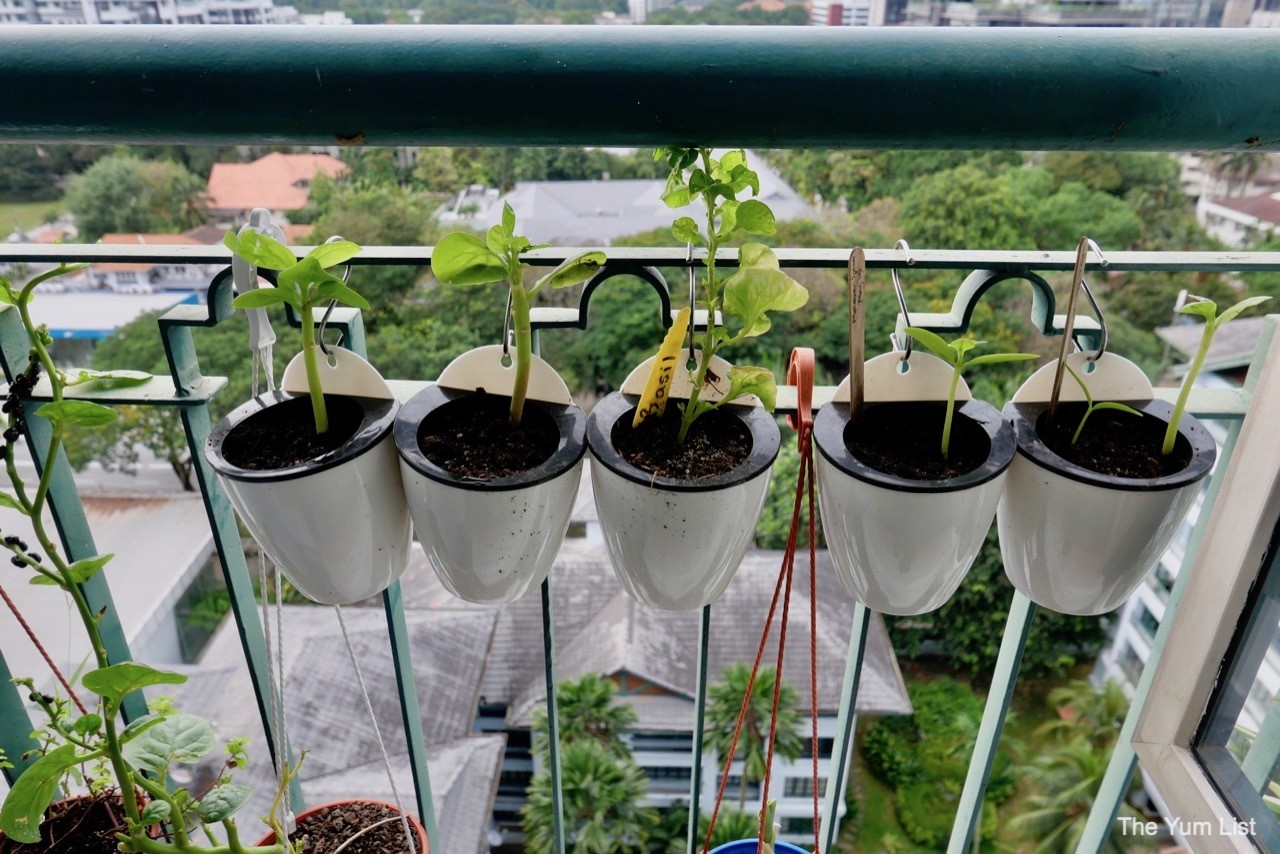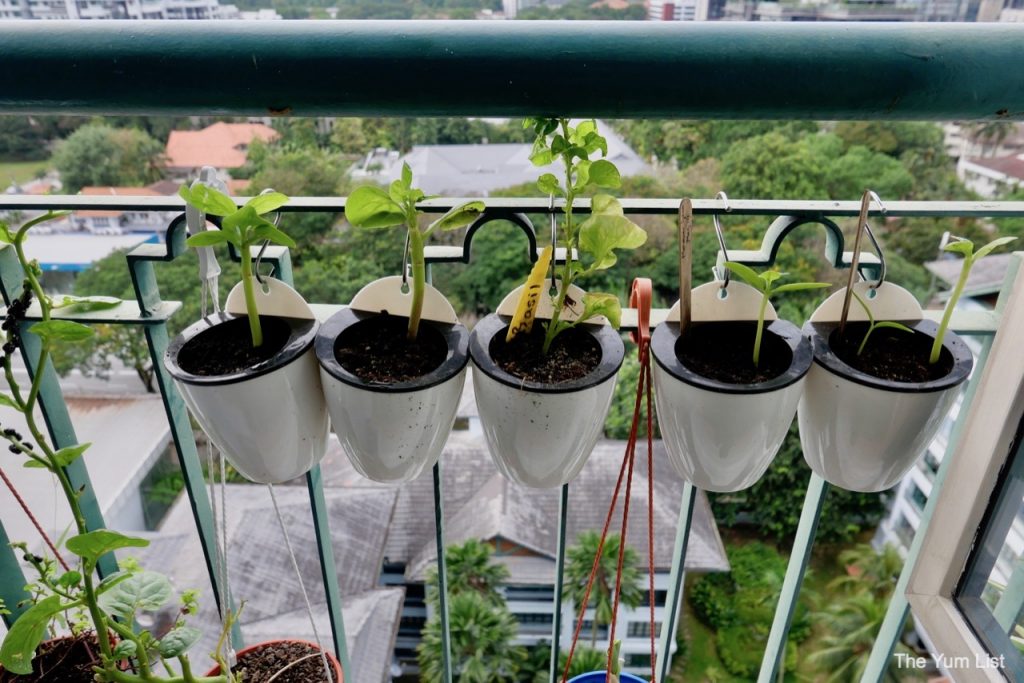 Think Vertical
Although our balconies are tiny – built to hold an air-con compressor – we maximized our wall space with vertical gardens. I found the layered bags the cheapest, easiest to hang and most successful. Also, as they are made with fabric, they provided good drainage. Additionally, I tied fishing line across one of our balconies to give vines a place to climb.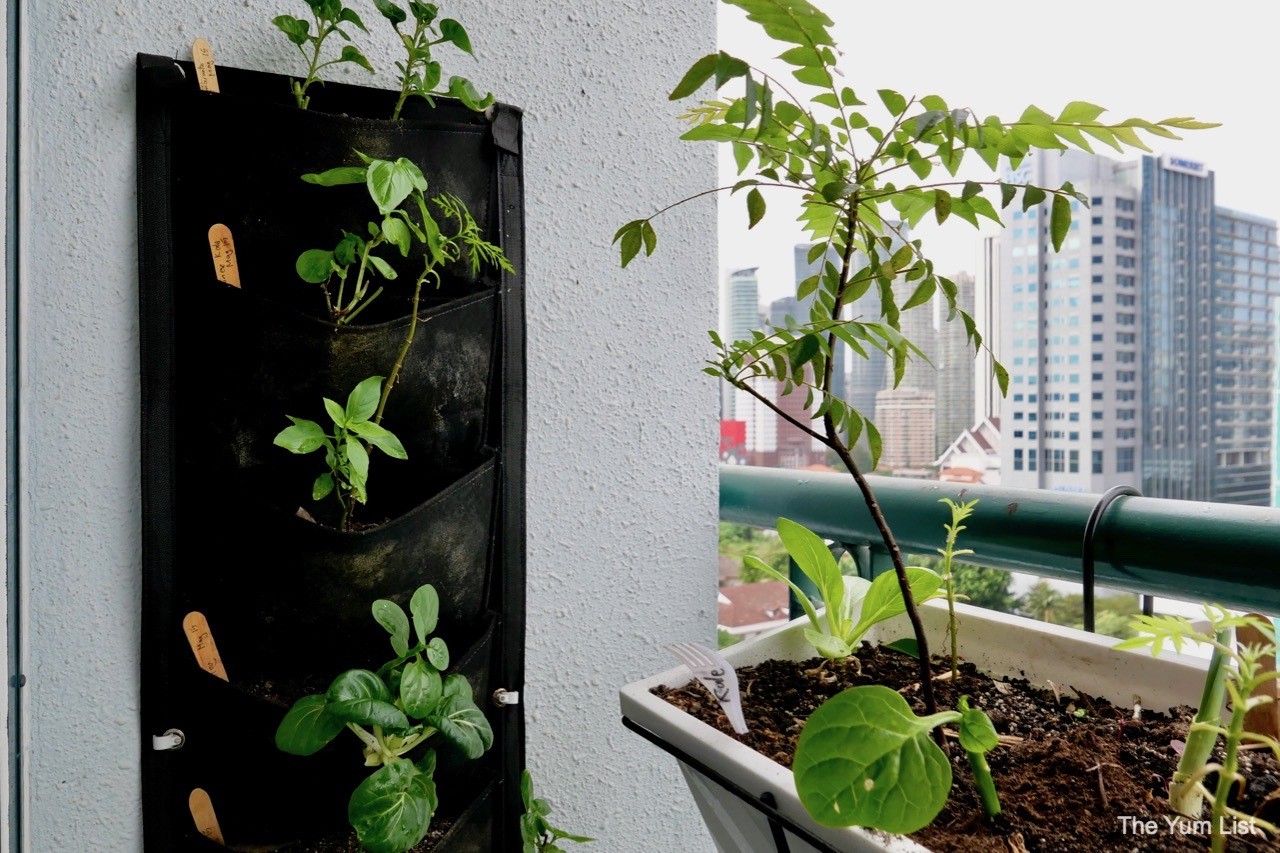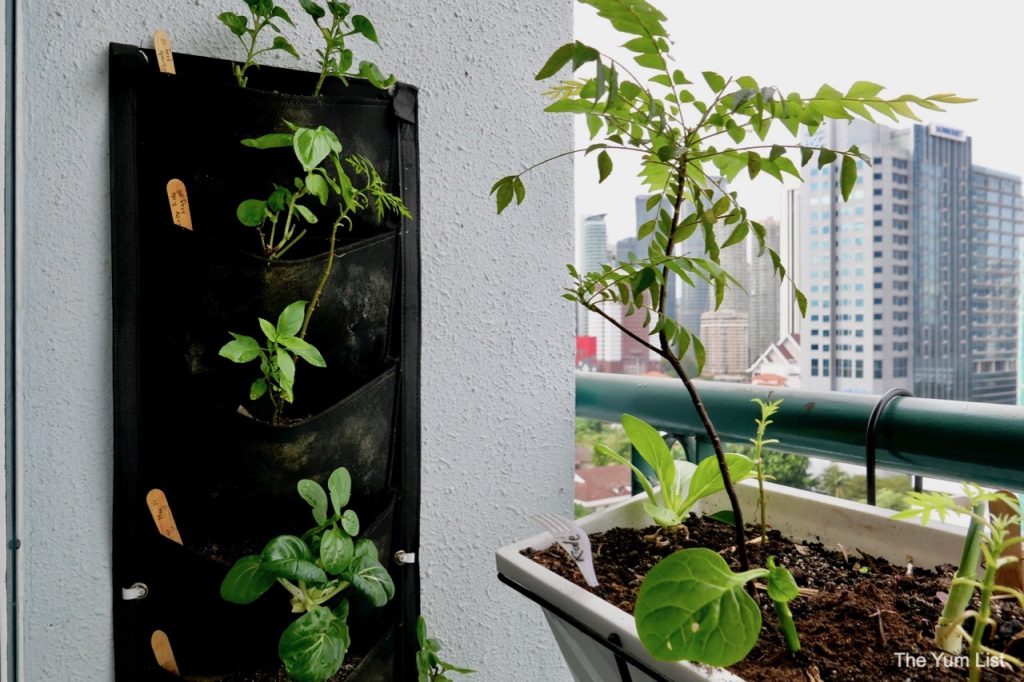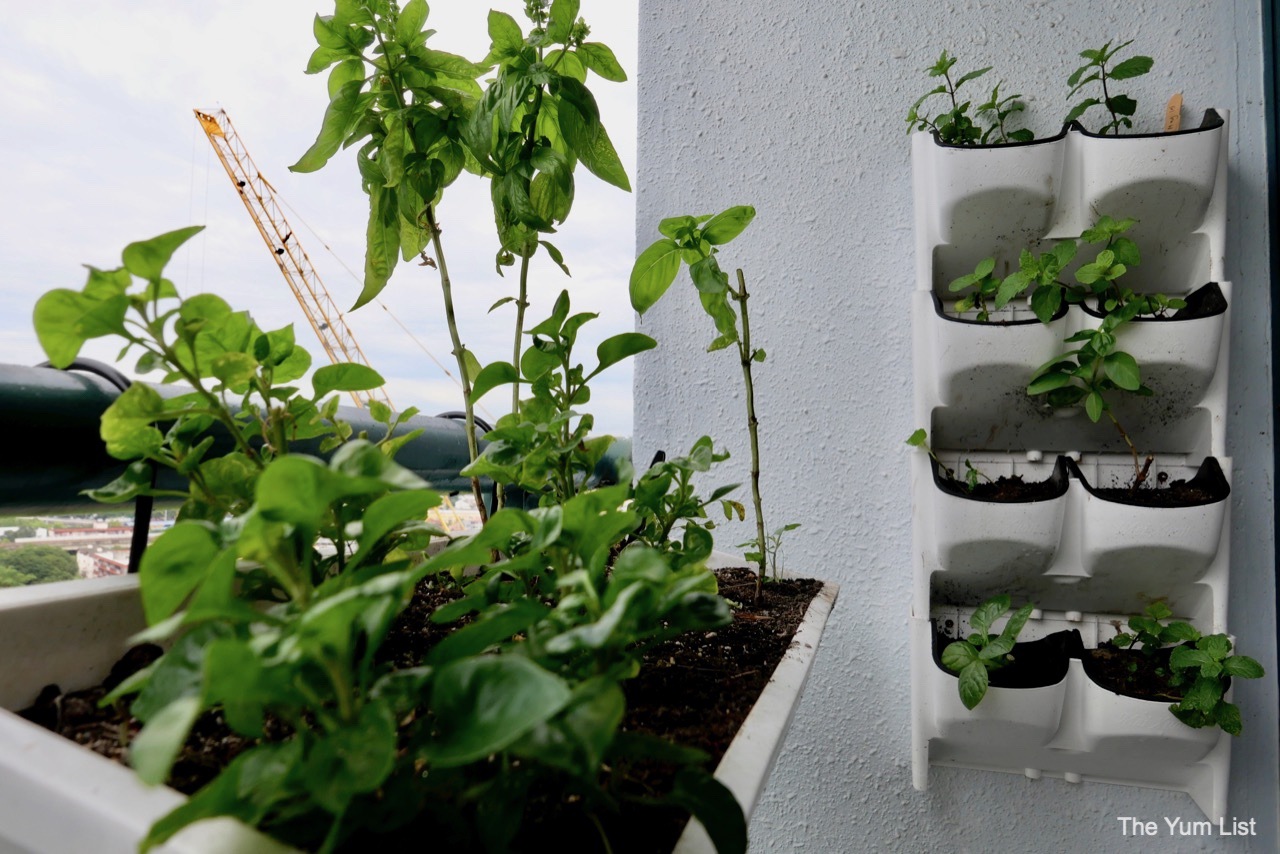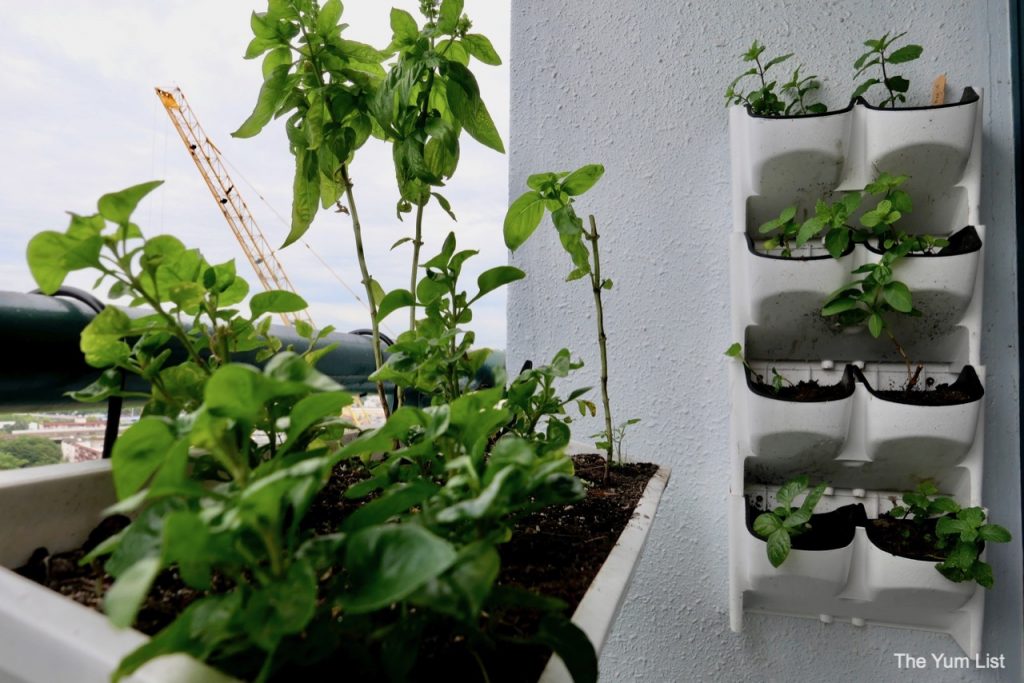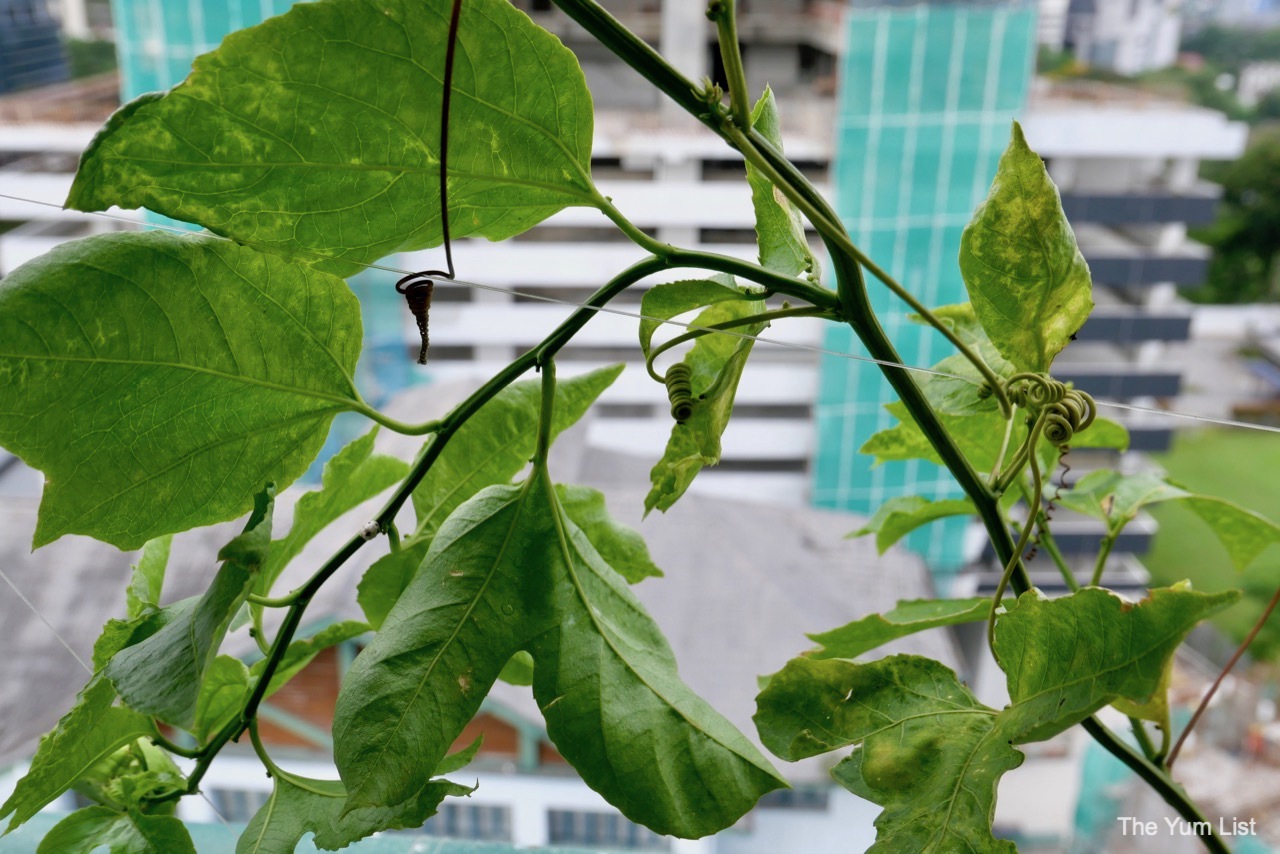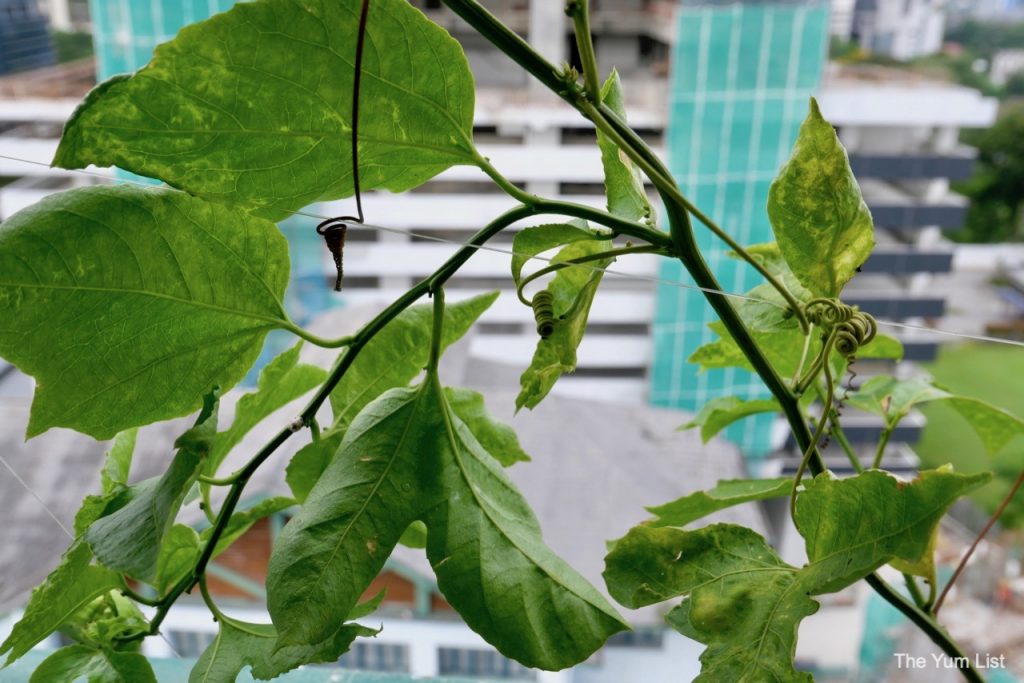 Make Sure You Add Enough "Browns" to Your Compost
You don't need a fancy, nicely marketed bucket to compost to do edible balcony gardening in KL. We used an old container on our balcony that got sunlight and air, and we moisten it ourselves occasionally. Just remember to add enough "browns."
It's tempting to throw all of your food waste in there but, unless, you have enough carbon (and that should be more than your greens – nitrogen) you will have an imbalanced mix that won't do your plants any good. If you have a plot of land, browns are easy to find in dried leaves and dead grass, twigs and so on. For an apartment, you could always just take a bag on your next walk outdoors and collect some dead material, but you can also use paper. We used compostable packaging from food delivery and also old brown paper bags to bulk up dead leaves we picked up from our walks.
Soil
Invest in quality soil. If you're going to put time into gardening yourself, you may as well do it right and go organic. And, the basis of all organic gardening is good quality soil. We found the best from Ground Control. They're a local company passionate about dirt and making the world a better place. They are slightly more expensive than the less desirable soil you might find at nurseries but the foundation for your garden (and your health) is worth the investment. In the end, having quality soil costs you less as you get bumper crops and don't need to purchase chemical fertilisers.
Don't Plant So Many Seedlings in One Pot
The excitement when something sprouts can sometimes take over any common sense. Really, think about the number of each plant you need and save some of those extra seeds (in a dry, cool, dark place) for later. Once your seedlings have sprouted, give them a home in their own pot and room to grow. We went wild with the quick success of Malabar spinach and now have far more than we can eat, and it's taking up space that we could use for increasing the biodiversity on our balcony.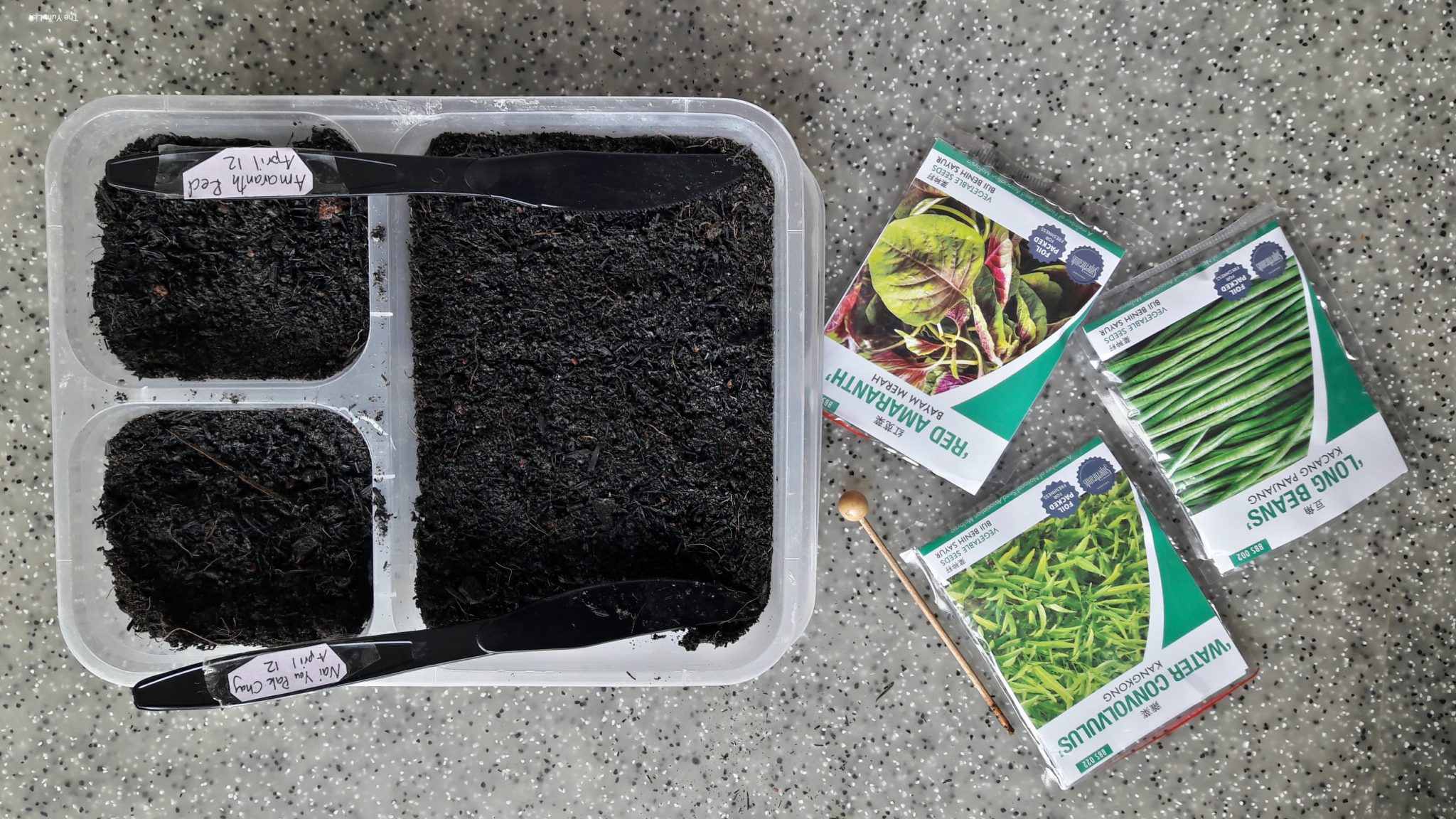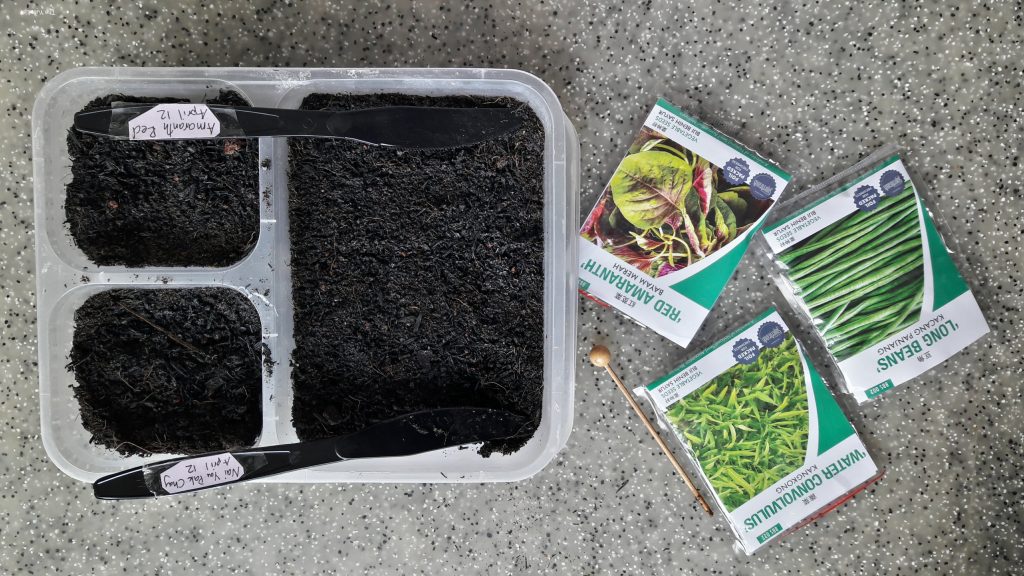 Stick Your Finger in the Soil
I guess one of the biggest mistakes of newbie edible balcony gardeners in Malaysia is over or under-watering. With different plants requiring different things, it's sometimes hard to understand their moisture needs. Of course, plants that are outside in direct sunlight are going to require more frequent watering than those indoors, but the easiest way to tell is by just sticking your finger in the soil!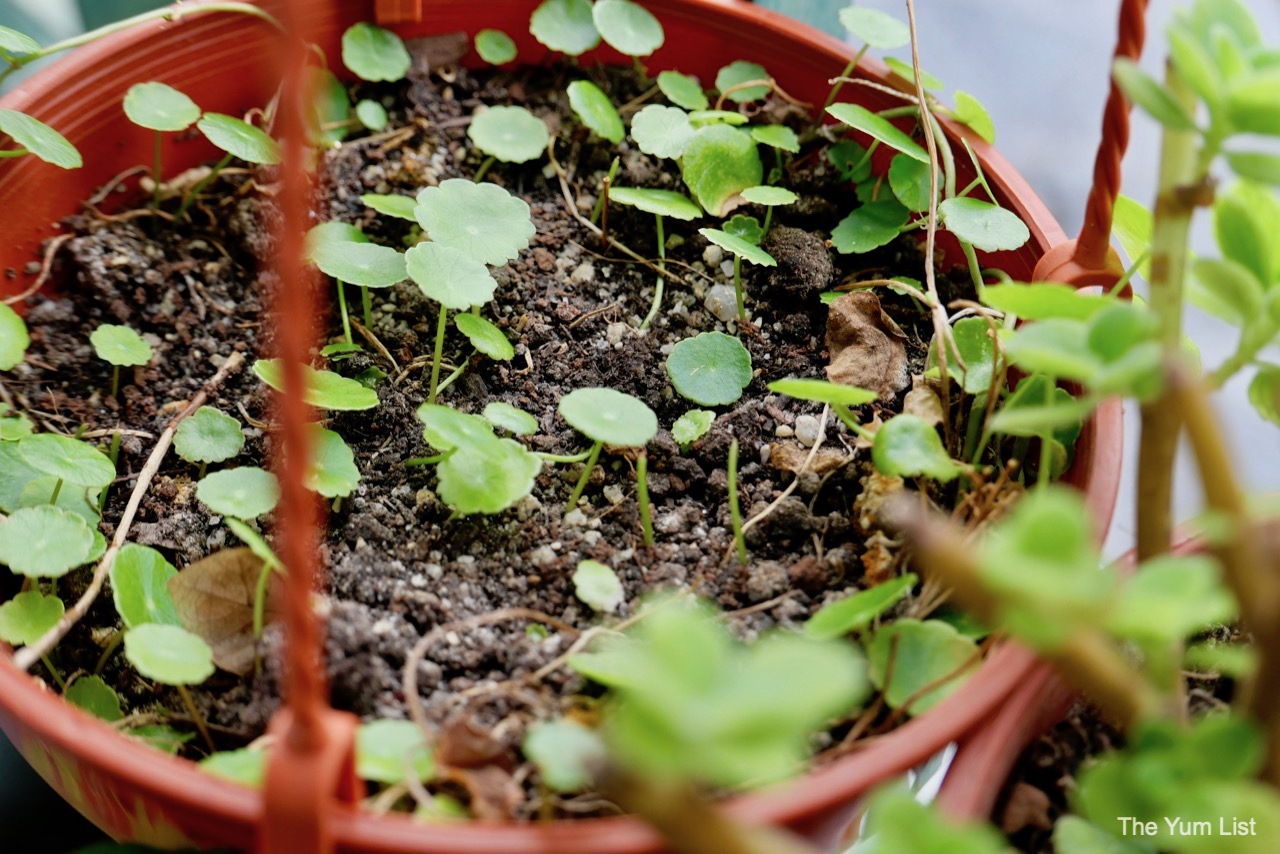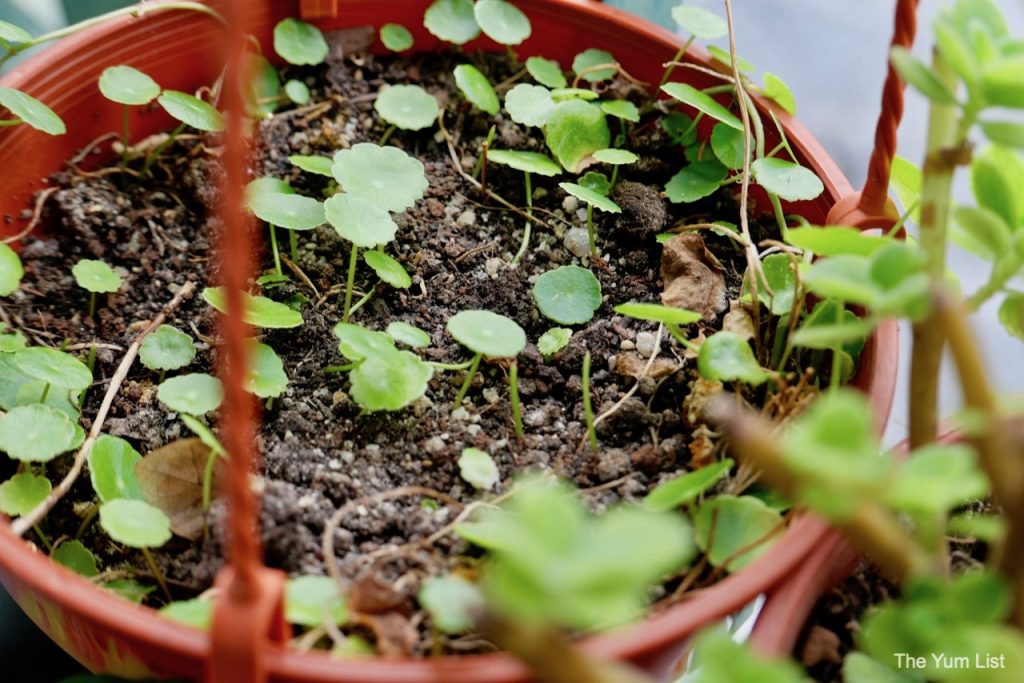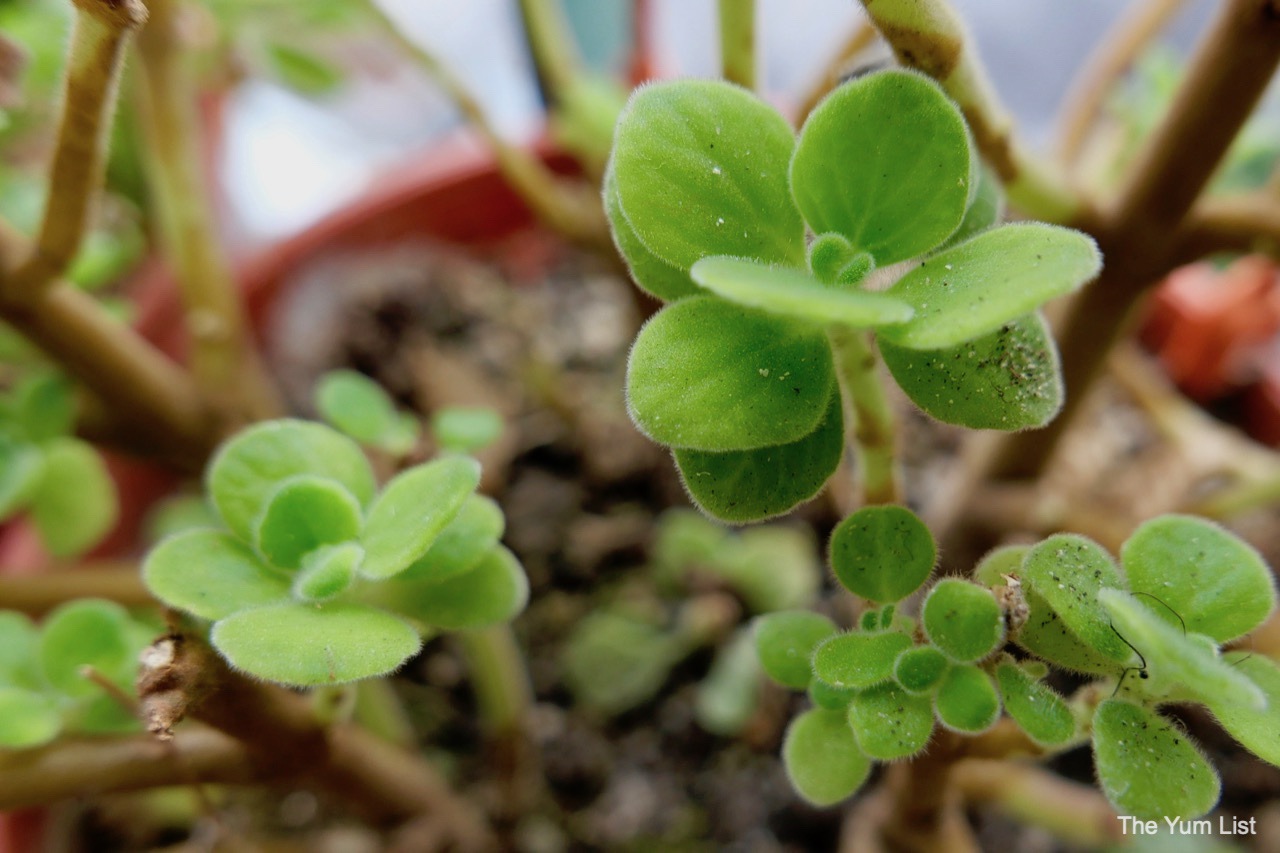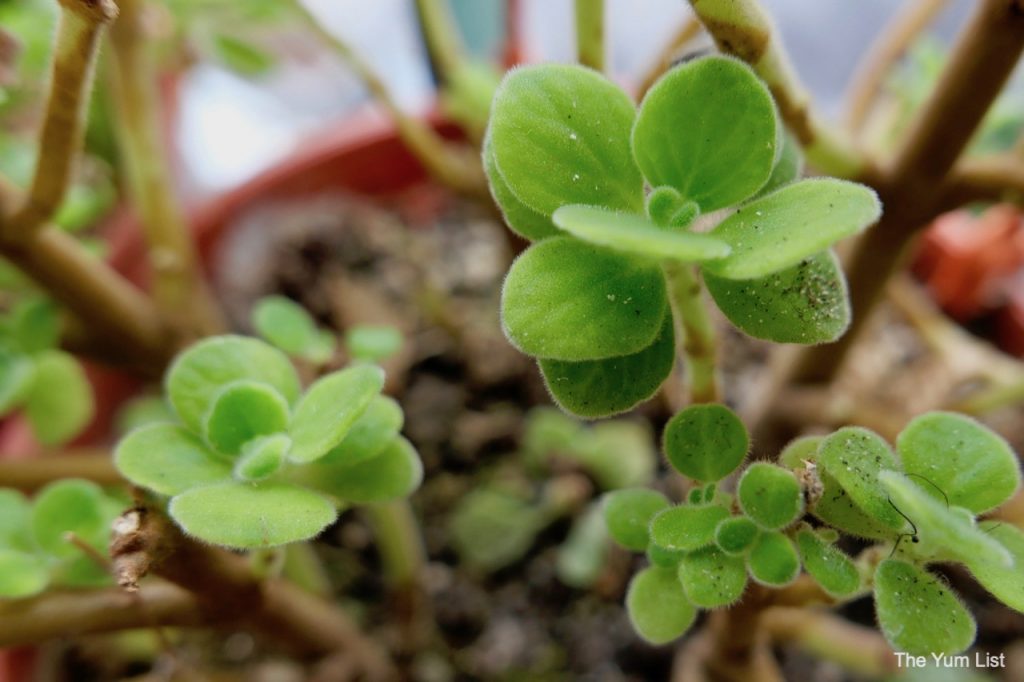 Secret Weapon
While researching organic balcony garden in Malaysia, I came across a secret weapon – Nutrenics. It's a plant bio-stimulant full of natural microbes that promote soil health, break down toxins into more bioavailable compounds, suppress disease-causing microbes and provide nutrients for plants. It's a little additional love for your plants that is 100% natural and not harmful to humans or the environment.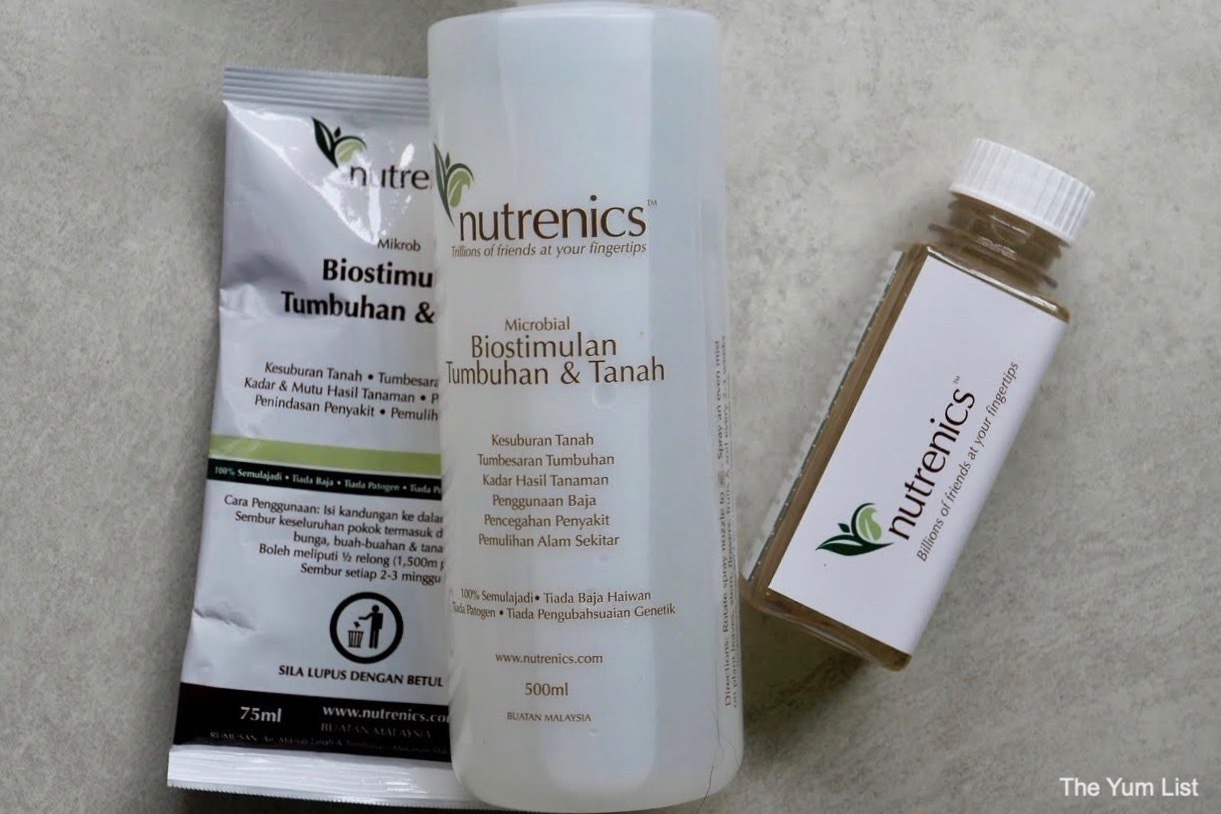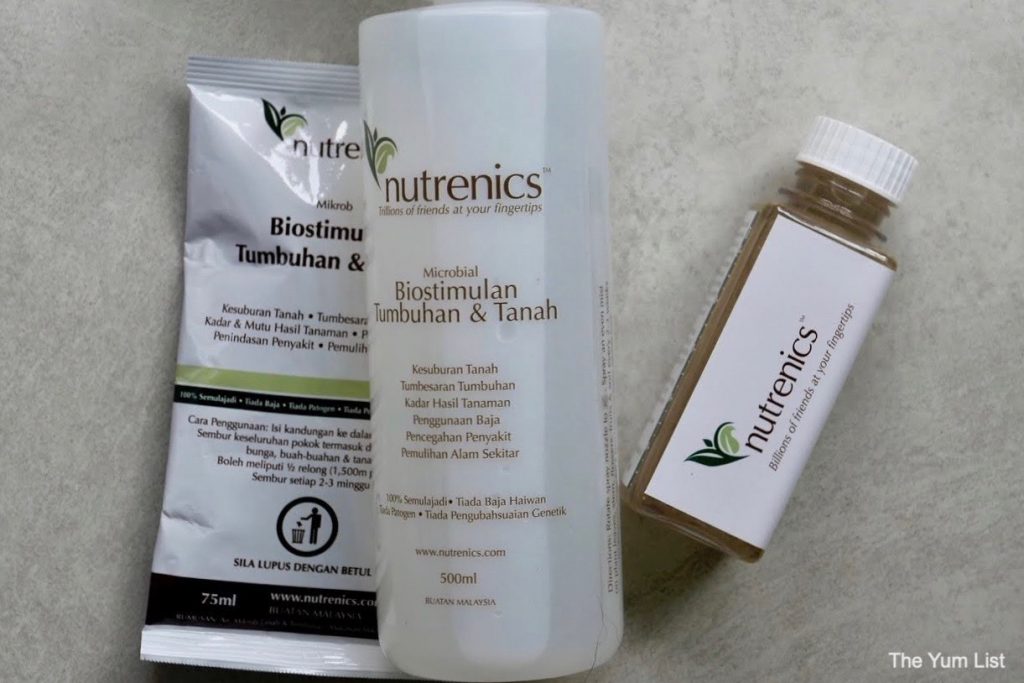 Make Mistakes and Move On
Lastly, the biggest thing I learned about edible balcony gardening was to accept that I was going to have heaps of failures and move on. Try different exposure to sunlight, different soil, more or less water, better drainage, different seeds, more cuttings… Every mistake makes you smarter so just keep on keeping on.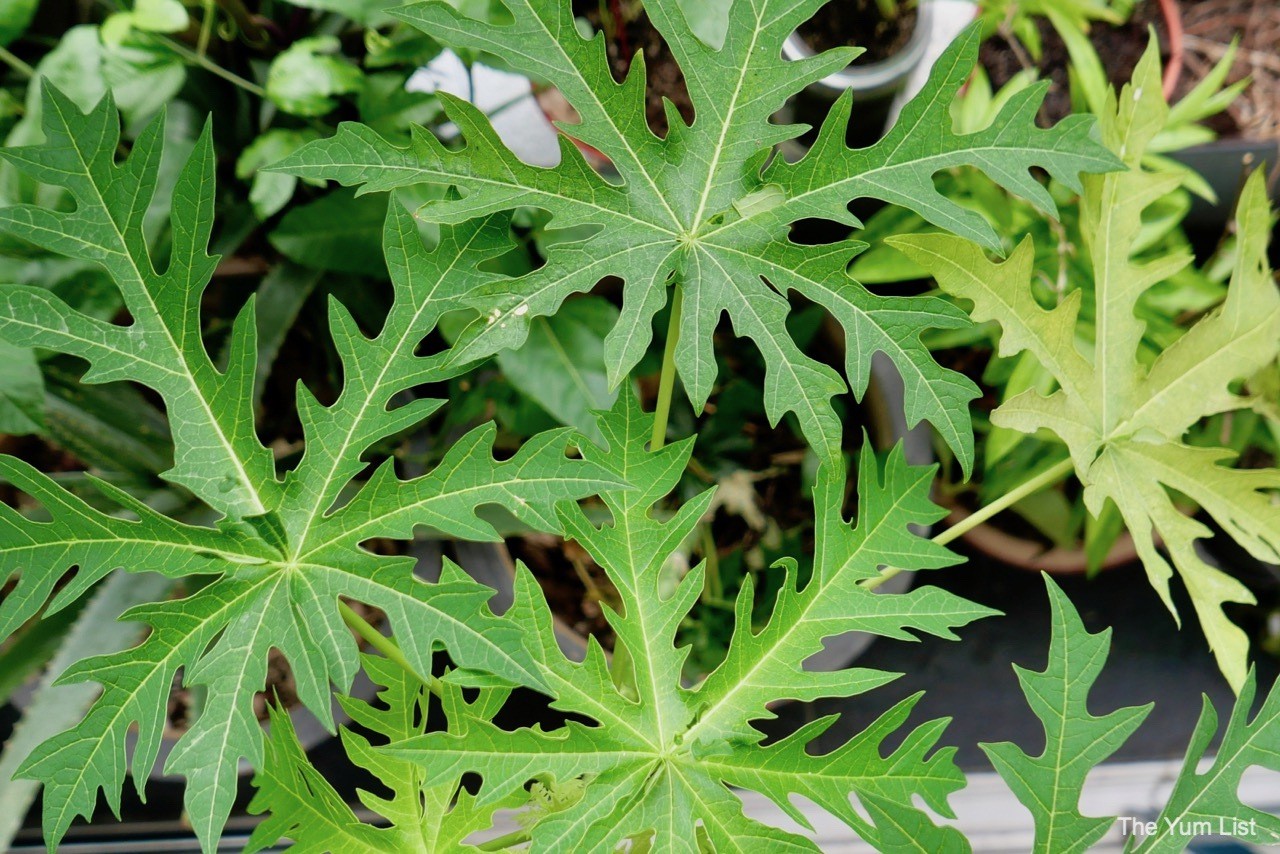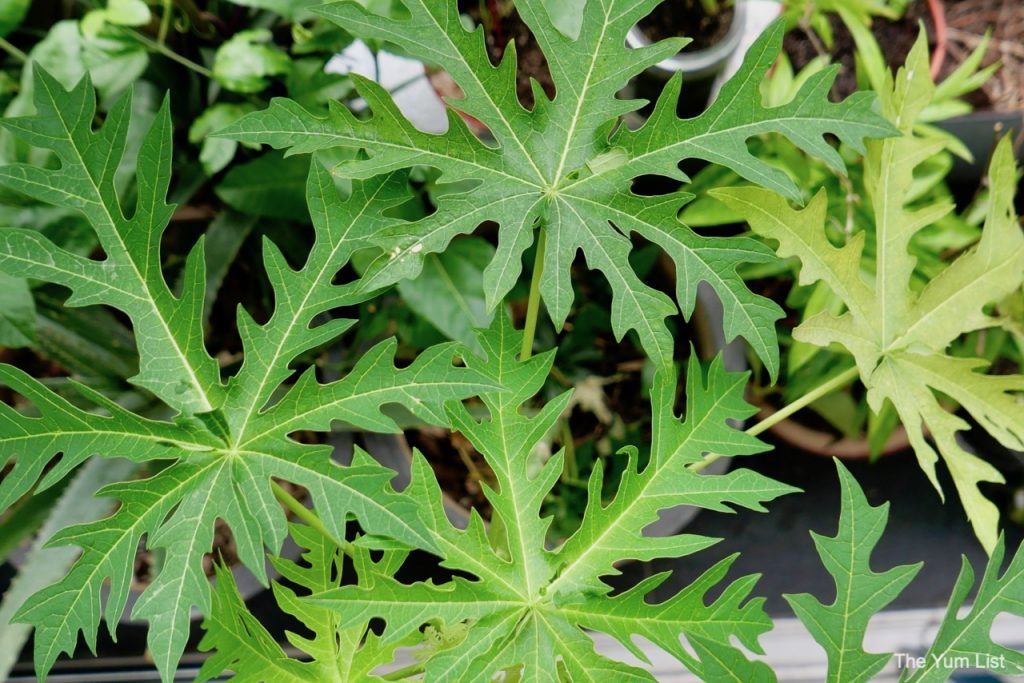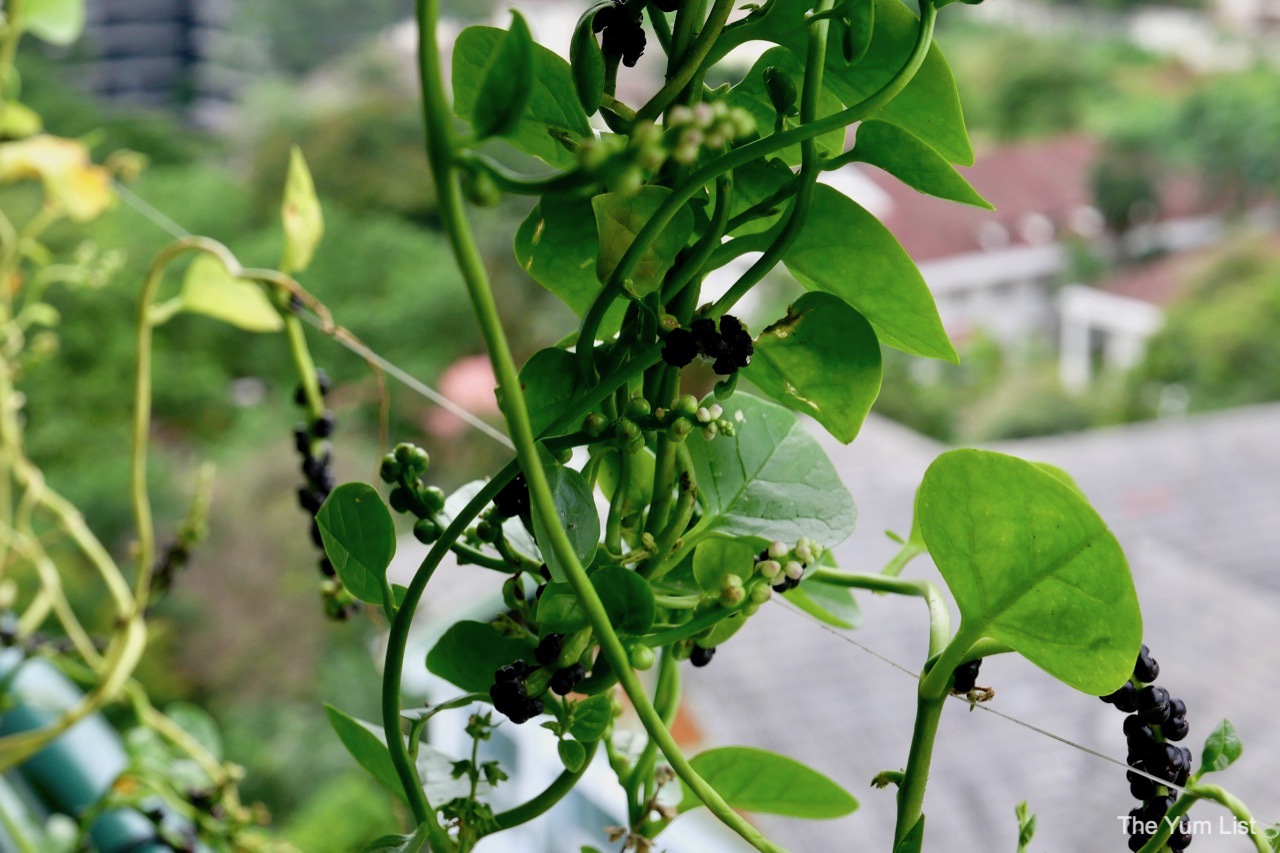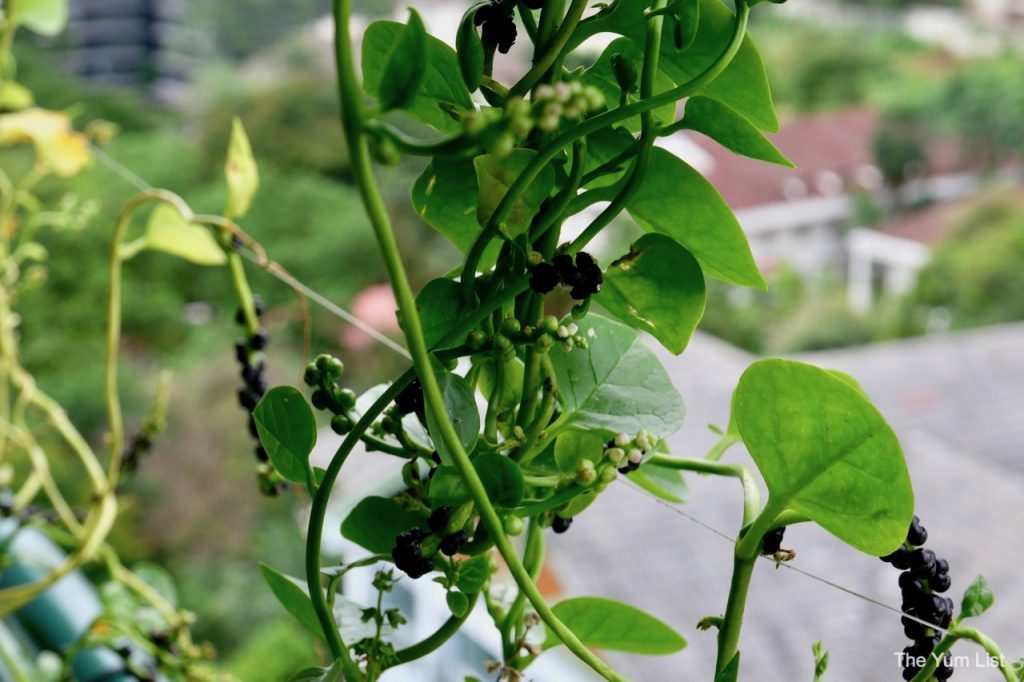 What advice would you give to beginning edible balcony gardeners in Malaysia? Leave your comments below to share your knowledge.
Love your veg? Find some of our favourite vegetarian restaurants in KL here and learn how to compost in the tropics with Malaysia's top expert here.