Set in the tranquil and cooler climate of Janda Baik, A Little Farm on the Hill makes a beautiful day trip and welcome green escape from Kuala Lumpur. Run by husband and wife team, Lisa and Peter, the hosts at this organic farm, restaurant and event space offer regular courses, workshops and lunches. Today we've joined up for a "Grow Your Own Grub" course with Harbir Gill, KL's leading expert on food gardening in the tropics.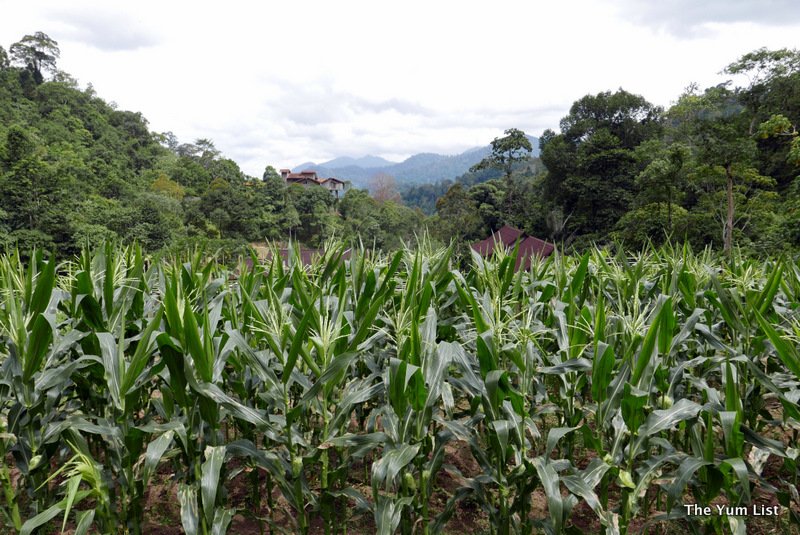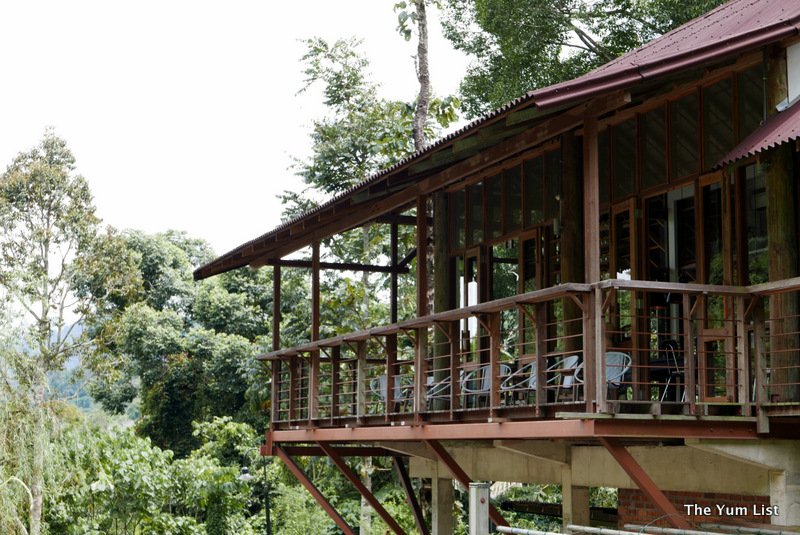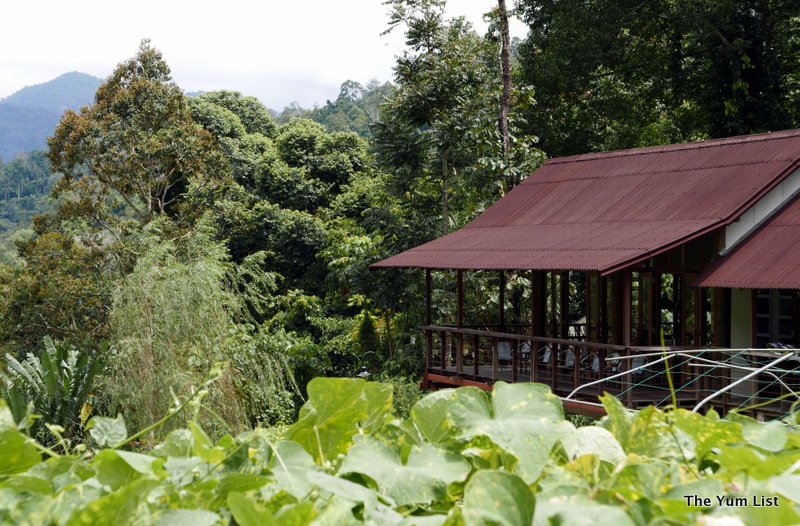 A Little Farm on the Hill
Our initial meeting place, the dining room, sits on stilts furnishing views of the green hilly surrounds. Glass sliding doors open up letting in a cool breeze, and the long wooden dining table is bordered with a bookshelf lined with a rainbow of cookbooks. We're met with coffee and house-baked banana and walnut bread, as we greet other guests and congratulate ourselves on the success of finding our way here without the use of Waze.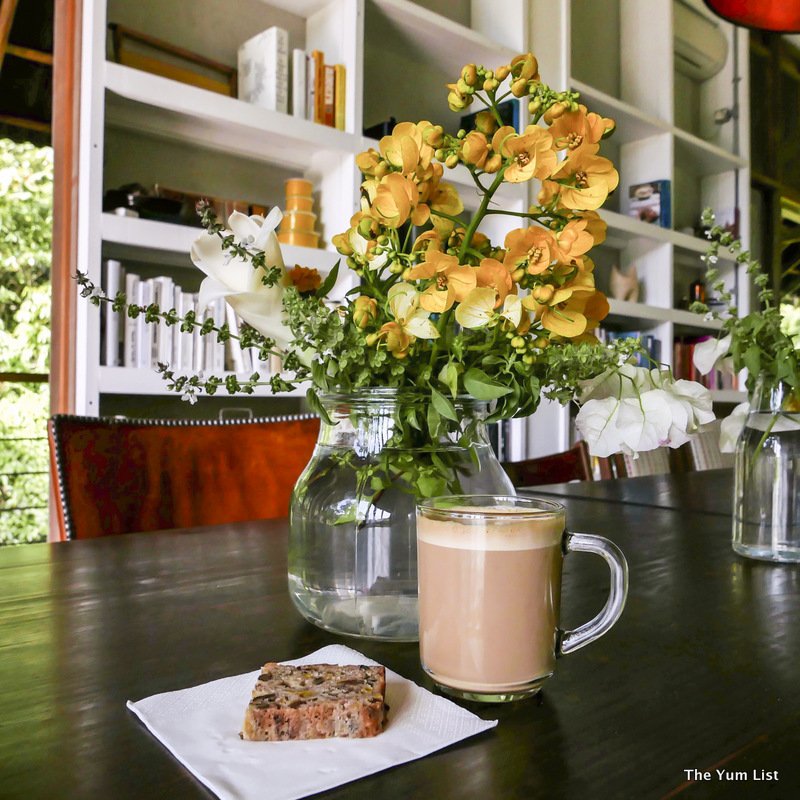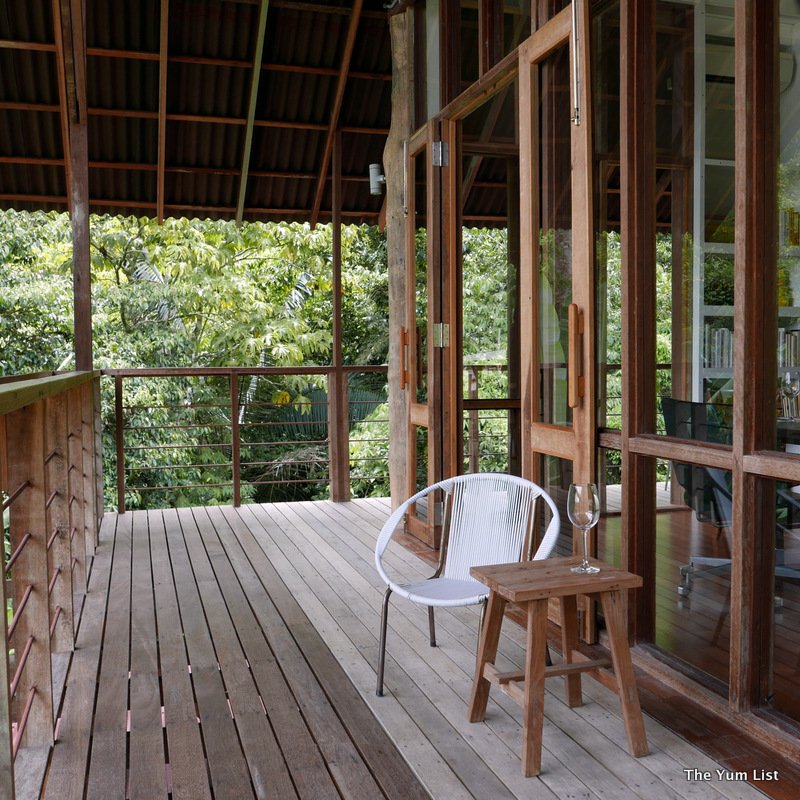 Workshops at A Little Farm on the Hill
All safely arrived, we move to an open-walled classroom. Also built on stilts, mountain ridges, lush jungle, and tiered garden beds are all surveyed from the shaded space. A gentle breeze strokes our skin, and birds, frogs and monkeys supply a natural mood soundtrack from the rainforest. The location is idyllic: if only all learning environments could be like this.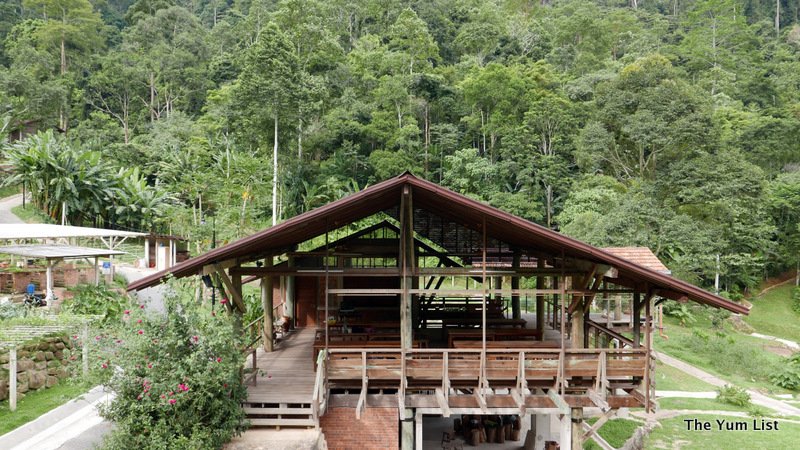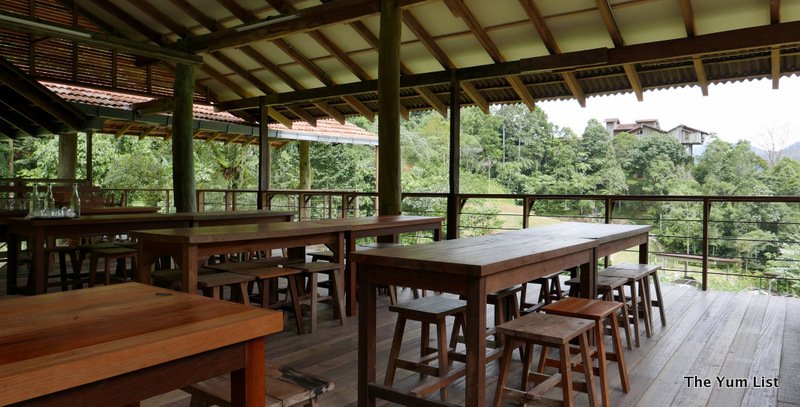 Grow Your Own Grub at A Little Farm on the Hill
H, our instructor for today, began attempting to grow his own grub 11 years ago just after his daughter was born. Concerned with what he was feeding his child, he set out to cultivate his own cuisine right from his own backyard. He researched online and read books, but much of what he found was based on gardening in locations with four seasons. A decade later he's discovered what works in tropical climates and shares this with a bunch of eager students today.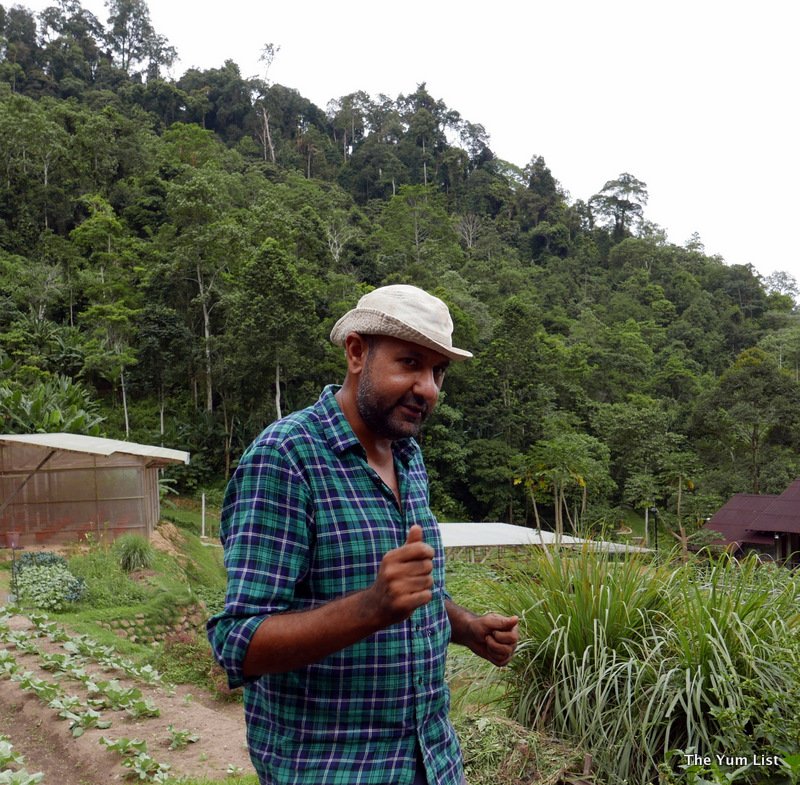 His presentation is clear, easy to understand and filled with humour. He is truly an expert instructor. In the morning we are introduced to home gardening in the tropics, soil improvement and composting. Before lunch, we get our hands dirty and actually start to build our own compost. There seems no question too large or small for H to answer, and his knowledge base doesn't seem yet scratched upon even with the scores of queries he's bombarded with from enthusiastic soon-to-be home gardeners.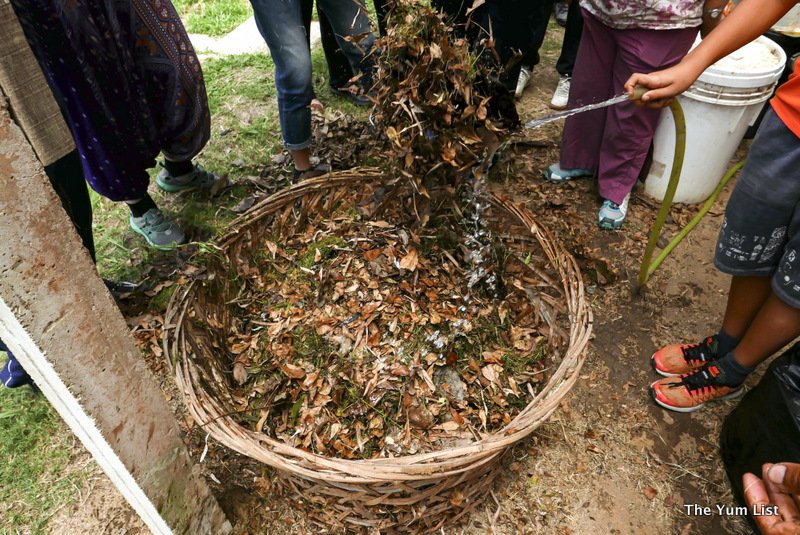 Lunchtime Menu A Little Farm on the Hill
A few hours in, hunger pangs call, and after a morning of fruitful learning, we're all excited to sit down to a gourmet lunch. Made from organic produce picked fresh this morning from the very same garden we've been working in, the spread is wide, vibrant and delicious.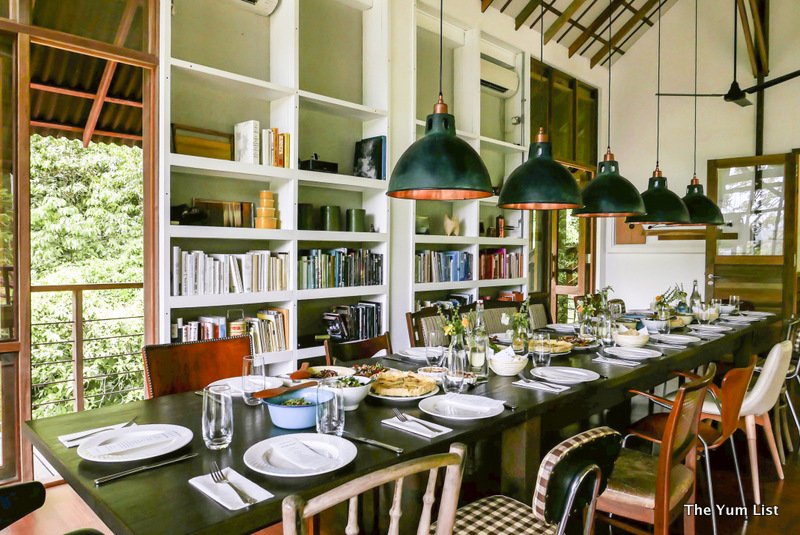 The long wooden dining table is filled with delights! Homemade flatbread, hummus and baba ganoush provide something to stir our appetite. Aubergine caponata; cucumber radish and pomegranate salad; asparagus, green bean and pea salad; tomato salad with pomegranate molasses; twelve leaf and herb salad; and basmati and black rice with chickpeas and currants, supply a kaleidoscope of dishes – each and every one a mouthful of harmonious flavours and textures, nearly bouncing off our palates with their freshness.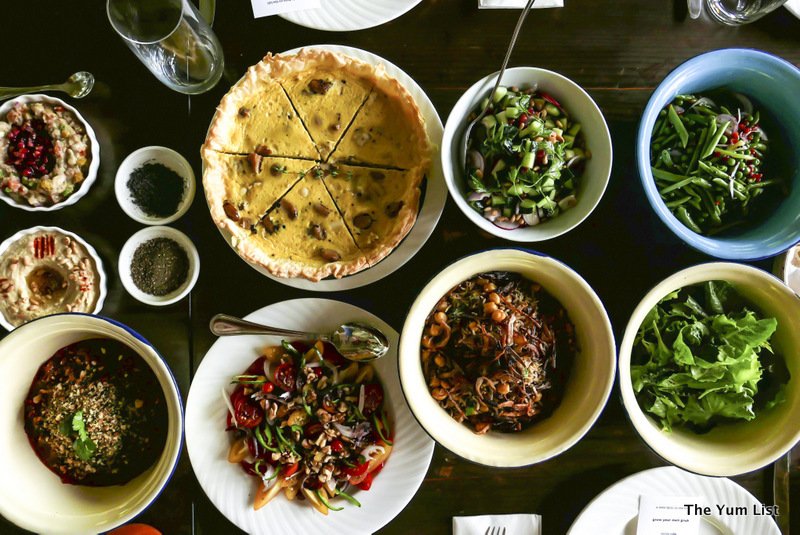 The star of the show, however, is the caramelised garlic tart. Fine layers of pastry contain a rich well-textured composition, which has the whole table talking and exchanging theories on the specifics of the recipe. Hubby hopefully looks around the table for a third slice, and bingo (!) a piece finds its way down from the centre of the group.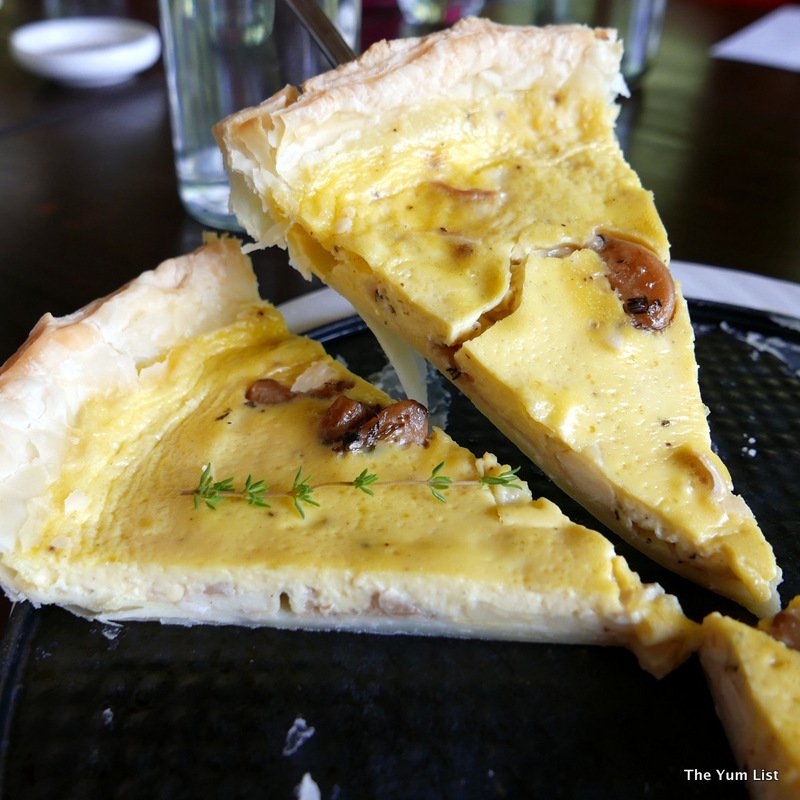 Juicy sweet mango and pomegranate finish off the meal as we relish in complete satisfaction and good humour surrounding an exceptional lunch.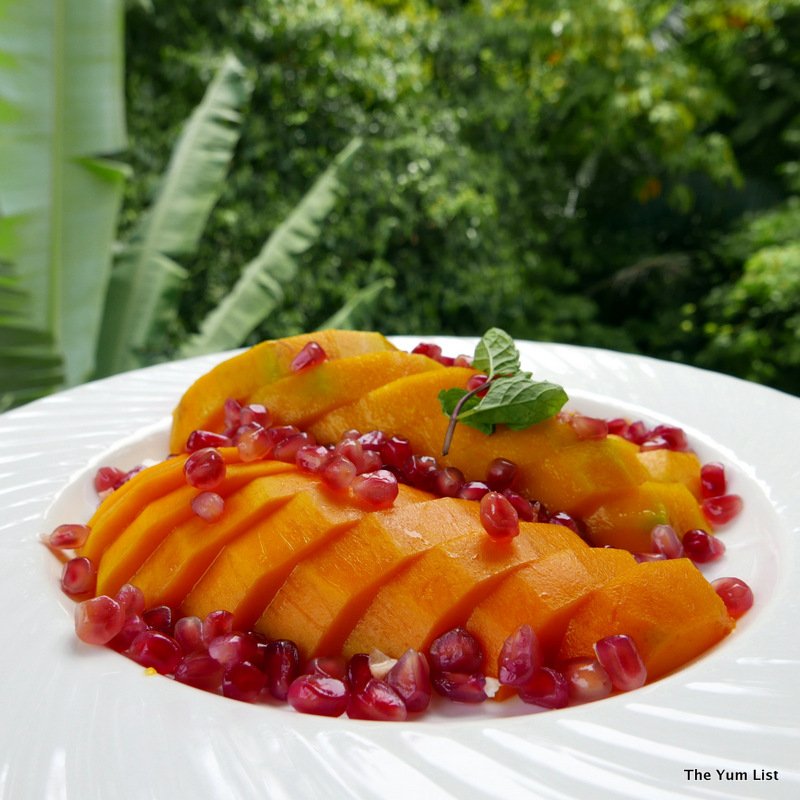 The afternoon is well planned with a guided walk around the farm, adeptly timed to deflect any suggestion of a post-meal nap. How to set up an instant garden, making our own potting mix, planting in containers, basics in natural fertilisers and pest control, serve as the next part of the course. Lastly, we get a head start on our home garden with a seedling box to take home.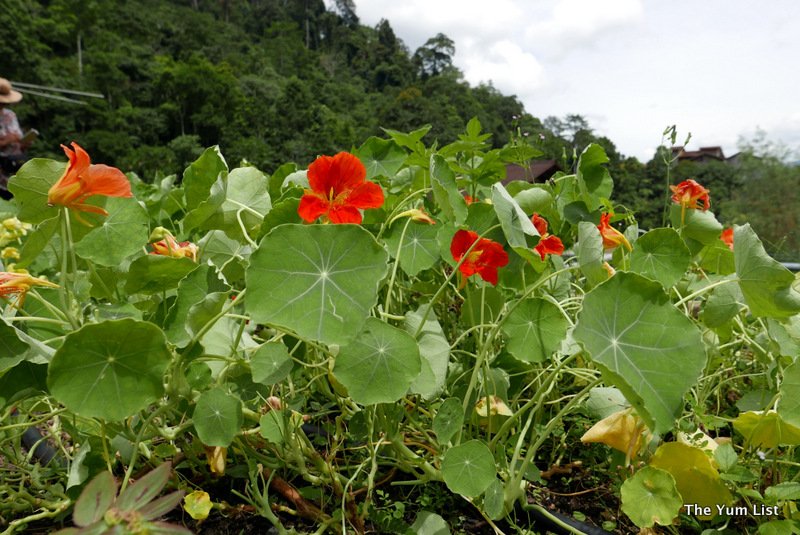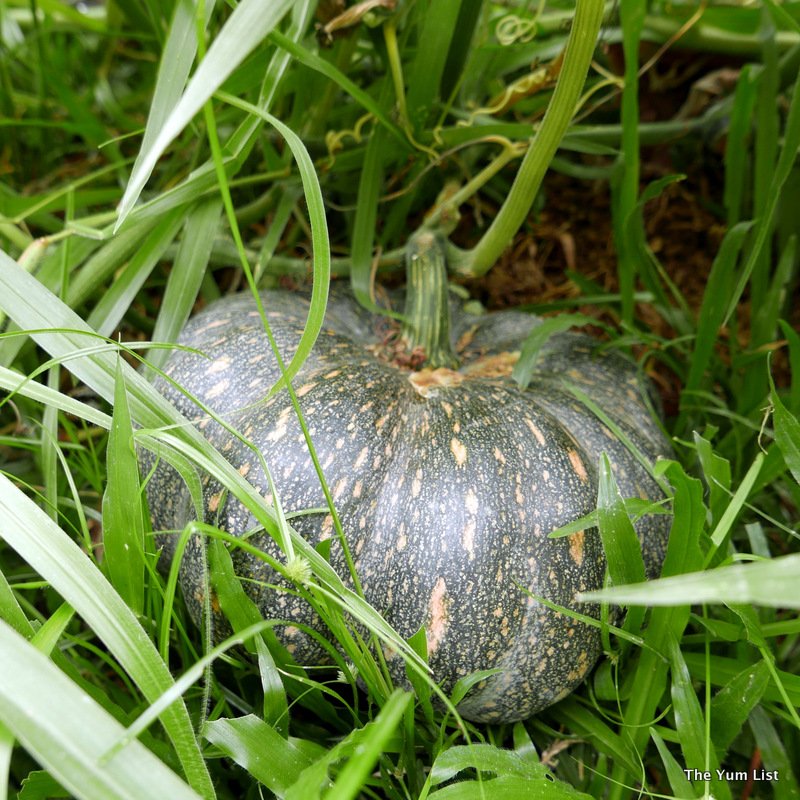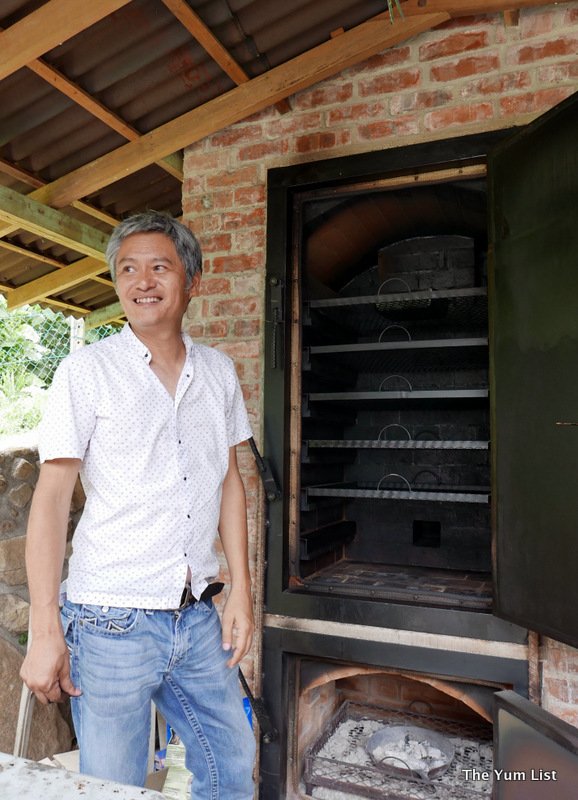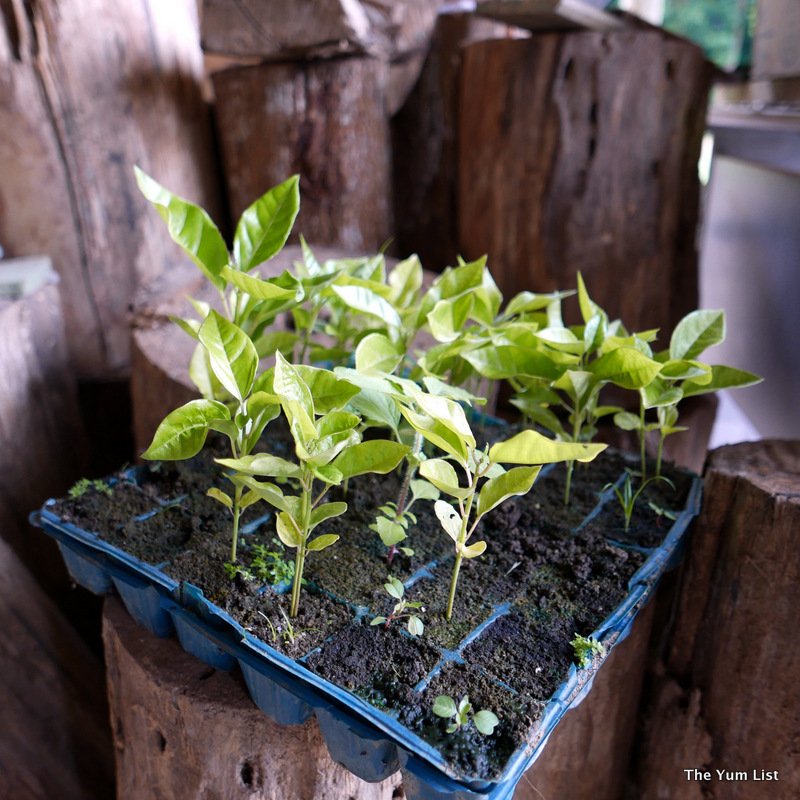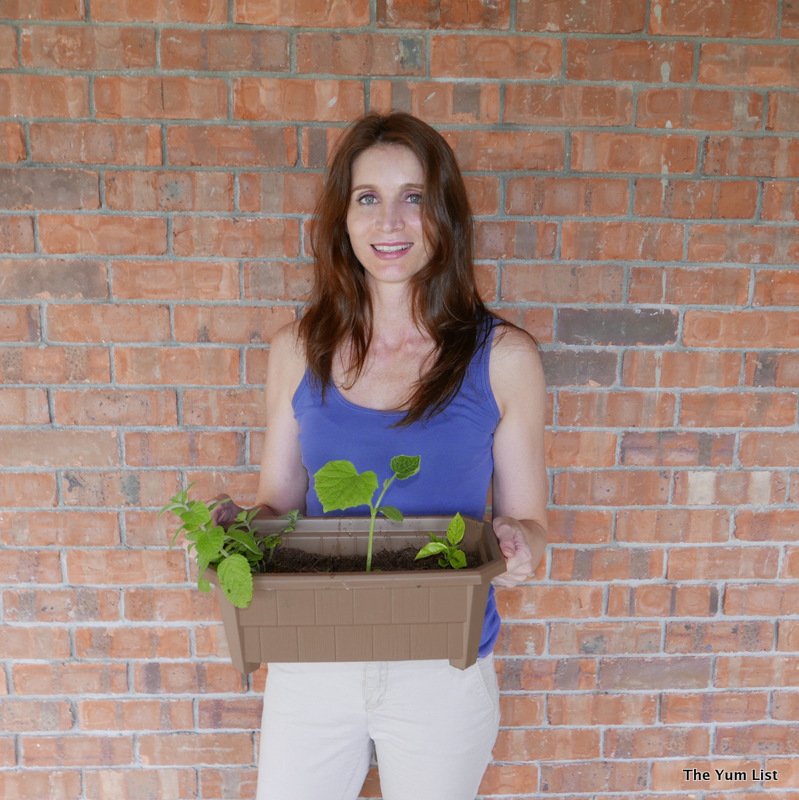 And, the perfect ending to the perfect day is had with tea and buttermilk scones in the dining room. Of course, they're homemade, as is the mulberry jam and lemon curd that go with them.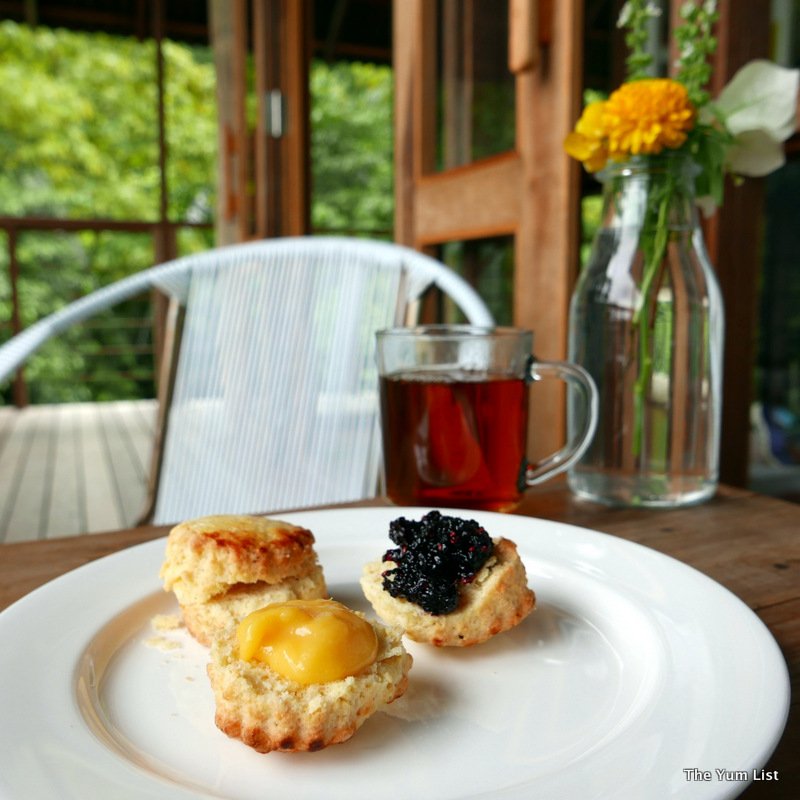 A Little Farm on the Hill – Workshops
I can't express enough, how highly I recommend a trip to A Little Farm On The Hill; if not for a full day course, for lunch alone. Beautiful food, beautiful company, beautiful setting: A Little Farm On The Hill.
Our day of workshops, including morning and afternoon tea and lunch, was priced at RM280 per person.
* Lunches and events are by appointment only.
** Private lunches in the dining room require a minimum spend of RM2000 per booking. There is a choice of menus from which you must choose one for the whole party.
*** A public lunch, The Farmer's Lunch Club, is held once a month where guests can book individual places. Tables are for 6 to 8 guests, so groups fewer than that are seated with other small parties.
**** A Little Farm On The Hill is child friendly for the lunches. Children 12 years old and under are charged 60% of the adult price. There is no charge for babies and toddlers under three years old. Nannies and helpers are seen as paying guests so when booking guests should include them in the numbers. Currently workshops are aimed at adults and children over 12 years of age. They plan to do more workshops for children in the future.
Reasons to visit A Little Farm On The Hill: a picturesque day trip from Kuala Lumpur; peaceful verdant setting; organic produce picked fresh from the farm and served to the table on the very same day; fabulous food – some of the best we've eaten in Kuala Lumpur; excellent courses – we highly recommend "Grow Your Own Grub"
A Little Farm On The Hill
Lot 161 Tanarimba Janda Baik
Persiaran Enderong
28750 Bentong, Pahang
Malaysia
+6 09 233 0194
www.alittlefarmonthehill.com
www.facebook.com/alittlefarmonthehill