Words: Claire Matheson    Photos: Monica Tindall
Wine purists have long argued the superiority of Old World wines over New World, arguing the terroir of such regions – the soil, climate, aspect, elevation, slope, surrounding vegetation and traditions of the region after which the wine is named – imbues a softer, more subtle and refined sensibility when compared with the stereotypical boldness, richness and fruity palate of New World wines.
New World producers ruefully hold up the 1976 Paris Tastings, when California's 1973 Chateau Montelena Chardonnay and 1973 Stag's Leap Wine Cellars Cabernet Sauvignon beat a host of French wine producers in a blind tasting competition. This underdog triumph heralded the turning point in wine snobbery the world over, inducing satisfied chuckles from many New World enthusiasts.
I would argue that the wines produced in De Bortoli's Yarra Valley vineyards would be a strong contender if a similar blind tasting competition were to be held today. Located in Victoria, Australia, the Yarra Valley has a similar climate to its French counterparts, being warmer than Burgundy but cooler than Bordeaux. It is one of Australia's most exciting wine making regions. De Bortoli's Chief Winemaker, Steve Webber, manages their Yarra Valley Estate vineyard and specialises in producing refined and elegant quality wines. He is a master of all, with a wide ranging 'cépage noble' including Chardonnay, Pinot Noir, Sauvignon, Shiraz and Viognier.
With a chance to meet Steve himself, I gleefully attended the De Bortoli Wine Paired Dinner hosted by Le Méridien Kuala Lumpur's Prime Restaurant. Executive Chef Antoine Rodriguez, who interestingly was born and trained in Bordeaux, would be designing the menu for the evening, creating a five course culinary masterpiece to complement the flavours of De Bortoli's wines.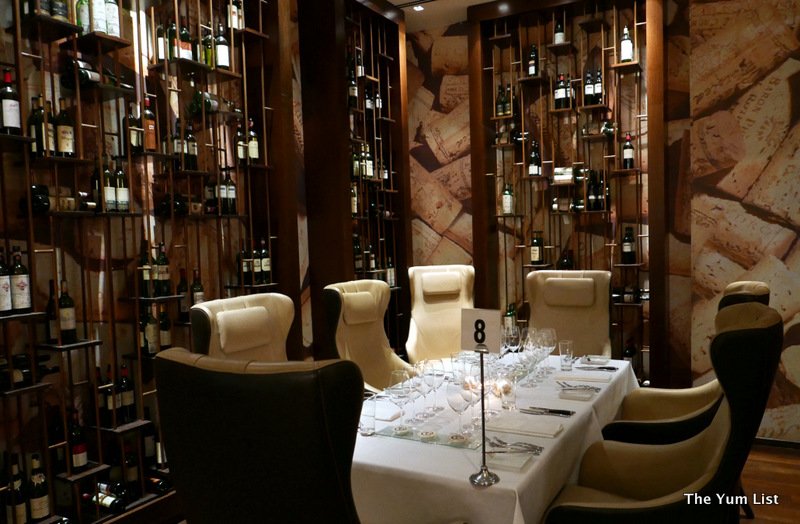 Prior to the meal, guests were encouraged to mingle and converse while tasting 12 of De Bortoli's offerings amid Prime's gallery of wine. Platters of hors d'oeuvres with thick cut fresh salmon, topped with beetroot, capers and cream cheese circulated. Lining the walls from floor to ceiling, collections of internationally noteworthy bottles are accompanied by notes of dark wood, rich cream leather high backed chairs, and vibrant art works. The hum of conversation grew with the number of tastings undertaken, as I swapped business cards with the who's who of Malaysia's wine industry.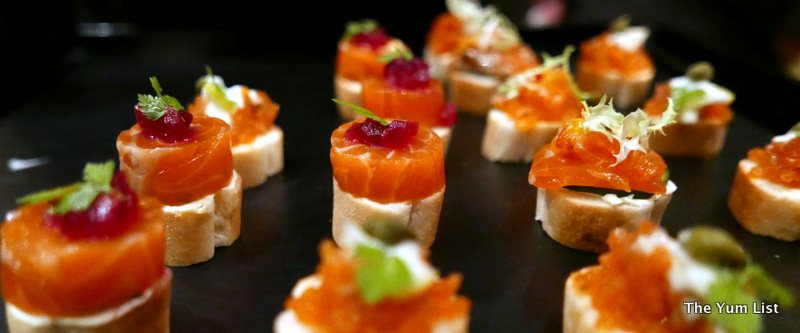 Affable and approachable, Steve shook our hands in welcome and immediately asked what we were drinking.  When I held up my fluted glass of Rococo Premium Cuvée, I explained that sparkling whites are a particular love of mine and difficult to find in Kuala Lumpur, particularly at a reasonable price. He chuckled knowingly and recommended that when I'd had my fill of bubbly, I should go straight for the good stuff and get a glass of his 2015 Pinot Noir, "It's the star of the evening!" (Detailed description to follow).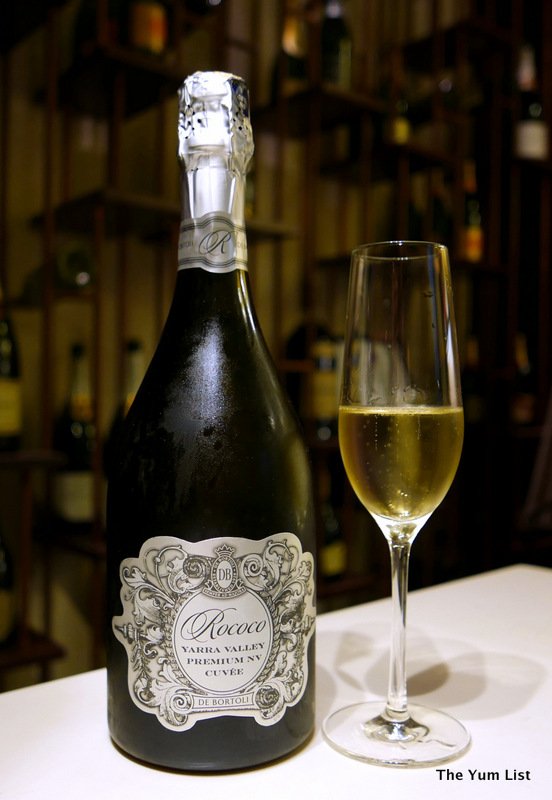 Speaking passionately about Australia's Yarra Valley Steve explained "There's a lot of new varietal work coming out of the region. New blending, people being as crazy as they can." It is this freedom to experiment that sets New World wines apart, using innovative techniques and blending styles to showcase the best qualities of each of the varietals without the restrictions of tradition.
Starter
For our first dish of the evening, Chef Antoine has prepared a slow cooked chicken ballotine with foie gras fig chutney and walnut crumbles, accompanied by De Bortoli's Yarra Valley Single Vineyard Section A5 Chardonnay 2015. Beautifully caramelized with a slight crunch, the foie gras sumptuously melts on the palate. The sweetness of the fig brings out the strong citrus of the Chardonnay, while the pine nuts hint at the fine, minerally texture of the wine. Clean and crisp on the palate with a delicate lingering aftertaste, the Chardonnay is further enhanced by a peppery Parmesan bread and pesto rye sourdough served with a trio of herbed butters. The wine becomes sharper, clearer, with fresh wildflower and citrus tones.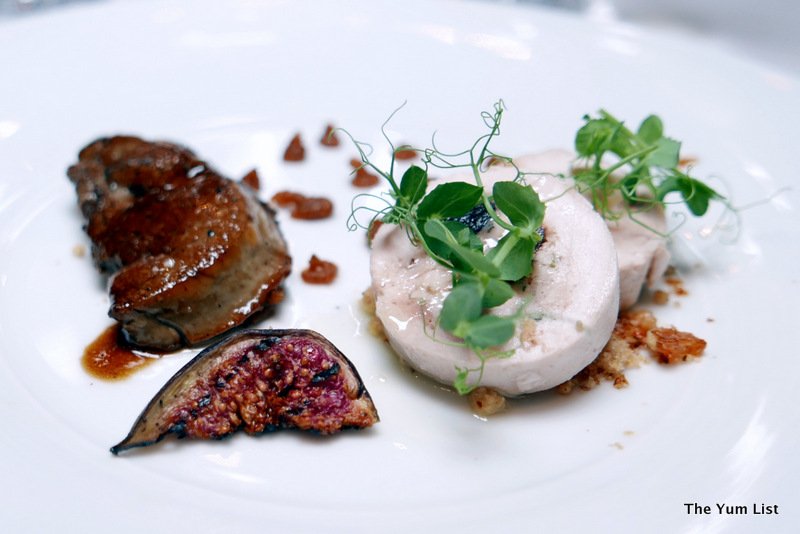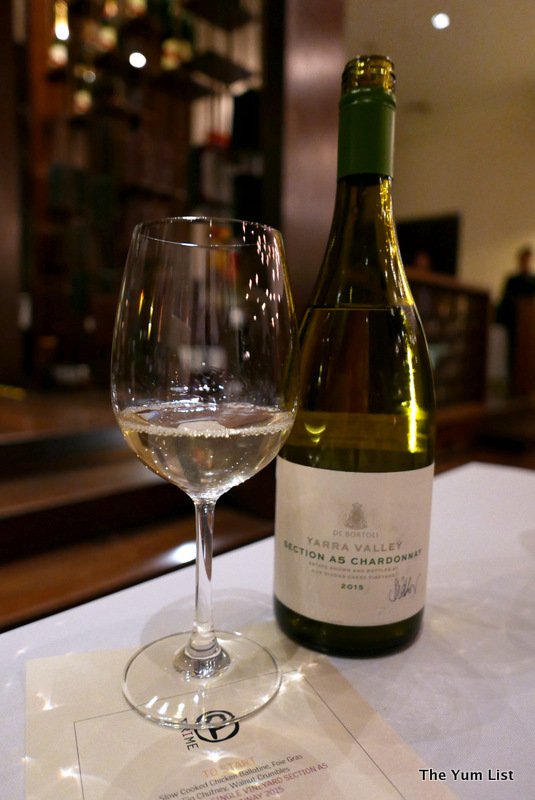 Entrée
The next offering is a confit duck pie with spinach, pine nuts and filo pastry served on a delicate smear of creamy labneh. The rich, gamey duck is offset with the sweetness of raisons, the crunch of pine nuts and the subtle zing of lemon. Paired with Steve's recommended De Bortoli's Yarra Valley Estate Grown Pinot Noir 2015, Antoine's tender, flavoursome duck escalates the bright berry fruits, spice and complexity of this fine wine. The gently balanced depth and elegant fullness confirm the star status. Temperamental and notoriously difficult to grow, The Yarra Valley is one of few Australian regions where Pinot Noir grows well. The refined softness of this wine is in direct contrast to the routine strength and boldness of Australian reds.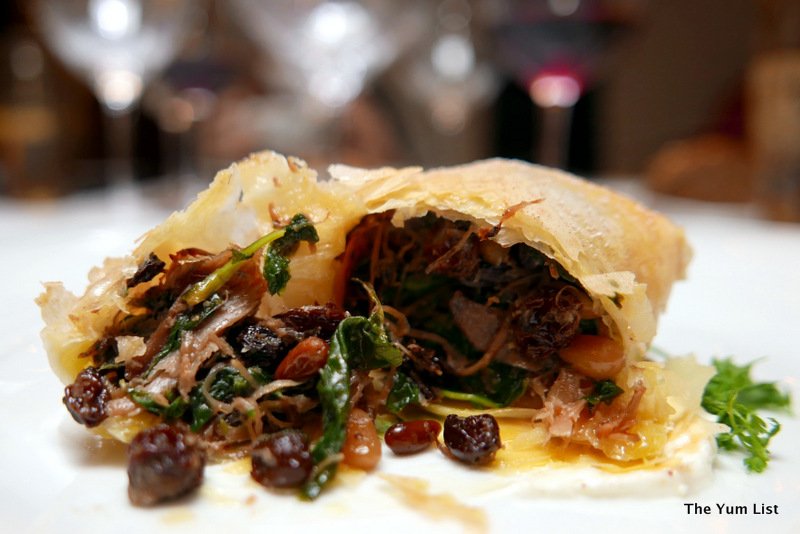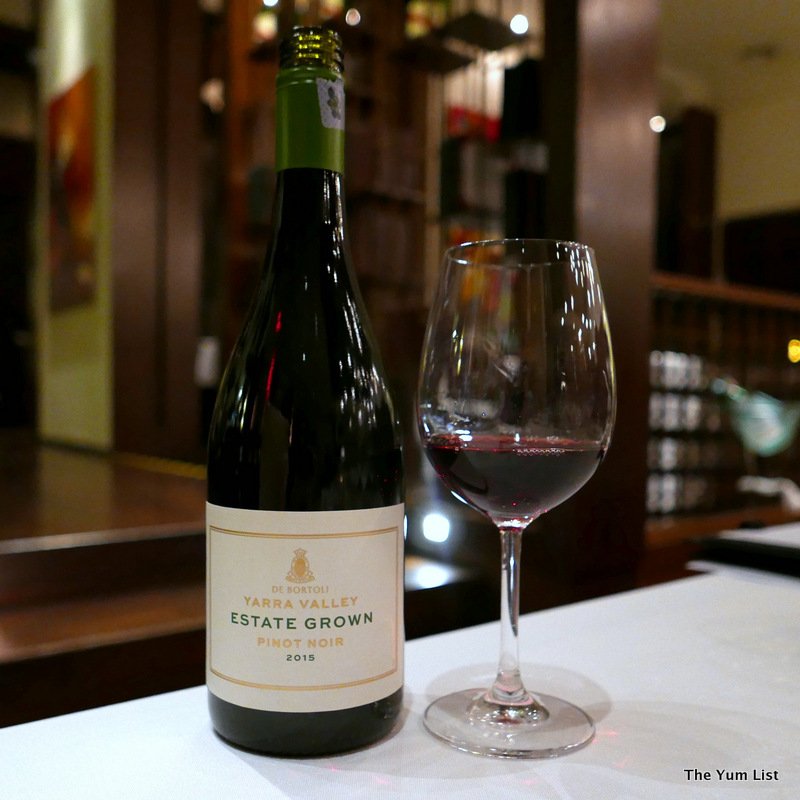 Large Plate
Charcoal grilled 200 day grain-fed Black Angus Sirloin, dry aged for 21 days, is served with twice roasted baby potatoes, arugula salad, grape tomatoes and béarnaise sauce. The steak is a perfectly seared medium rare, the potatoes warm and comforting topped with an earthy, nutty Comté cheese. The buttery sauce, sweet bursting freshness of the tomatoes and clean peppery finish of the arugula are the finishing touches to a gorgeously well rounded plate.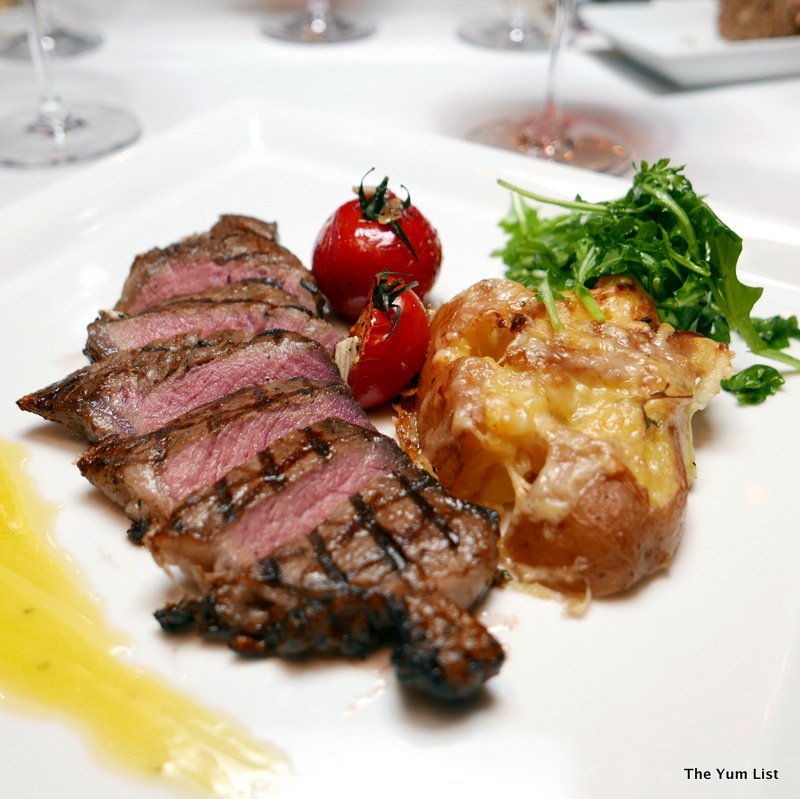 Matched with De Bortoli's Yarra Valley Estate Grown Cabernet Sauvignon 2012, in what was "arguably the best Cabernet growing season seen in over ten years," dark berries and plums are layered with blackcurrant, violets and leafy tones to reveal a smooth, gently tannined red. "The problem with Cabernet," muses Steve "is that you must have patience. It takes time to soften and it won't be hurried."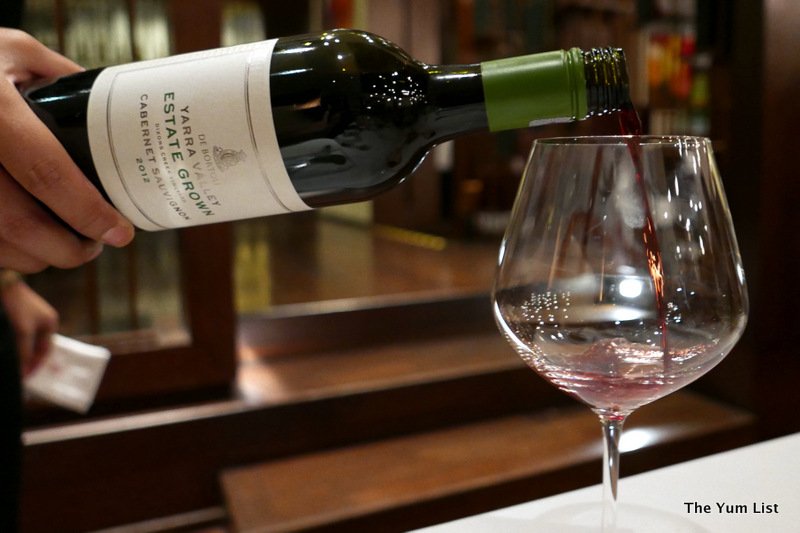 Main
An artfully smeared bed of soft mascarpone polenta provides the bed to four separate delicacies: an onion fondue, smoked paprika infused ratatouille, spicy lamb sausage and half a soft-boiled egg. The dish represents Antoine's French heritage with a touch of Malaysian cuisine. Rich and peppery, the sausage is balanced with the creamy silkiness of the egg. I have long been a fan of ratatouille, the flavours of the vegetables deepening and growing sweeter through the cooking, it is my favourite comfort food, and goes beautifully with the caramelised onion.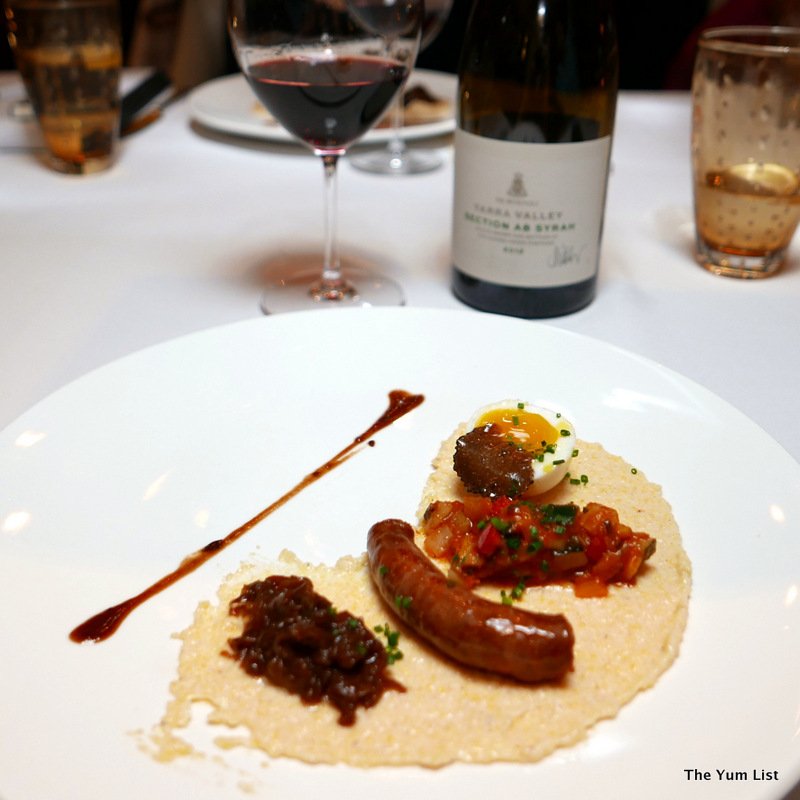 De Bortoli's Yarra Valley Single Vineyard Section A8 Syrah 2012 completes the picture. Smooth, soft and smoky, it is simultaneously powerful and delicate. Sourced from a single vineyard, and harvested in a near perfect season, the intensely aromatic nose of earthy spices differs remarkably from the bright, savoury plum and cherry flavours on the palate, with nice length and a touch of oak. When drinking, hold it and swish it in the mouth, let the flavours develop to reveal hidden secrets that linger after swallowing.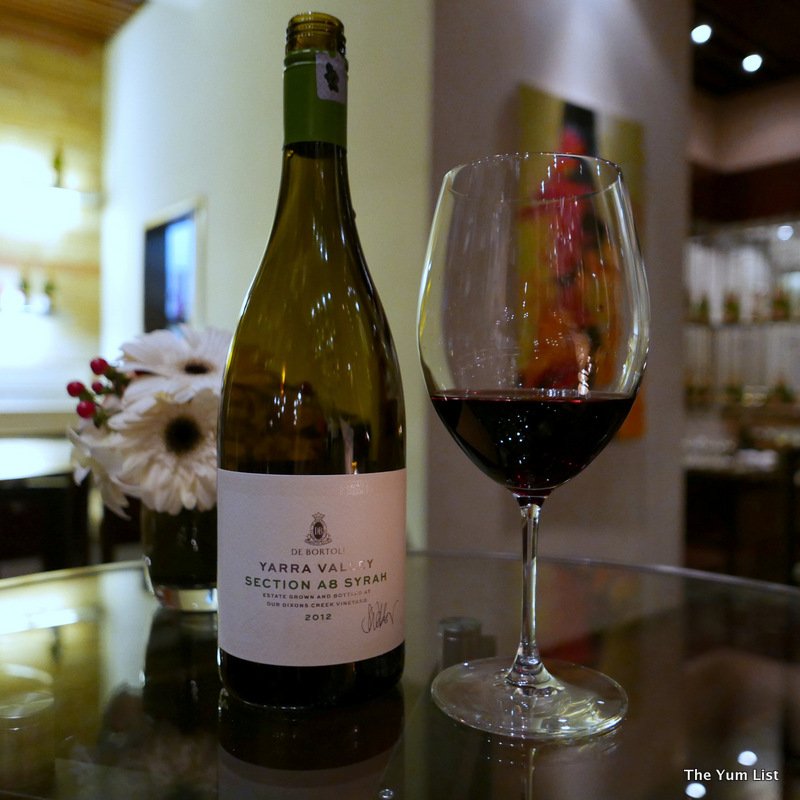 Sweet Ending
A warm, rich pudding of sticky candied fruit, sultana and raisin, served with homemade vanilla ice cream and cinnamon Chantilly. A disk of crunchy almond toffee completes the dessert. Taken all together with a mouthful of De Bortoli's Black Noble Fortified Wine, the flavours bounce around the palate with the sweet, indulgent headiness of the wine. Created by blending old and young wines, the Black Noble has rich, concentrated flavours of raisin, dates, mandarin peel, toffee and caramel. Antoine has matched it perfectly, and it would also make the ideal accompaniment to Christmas pudding.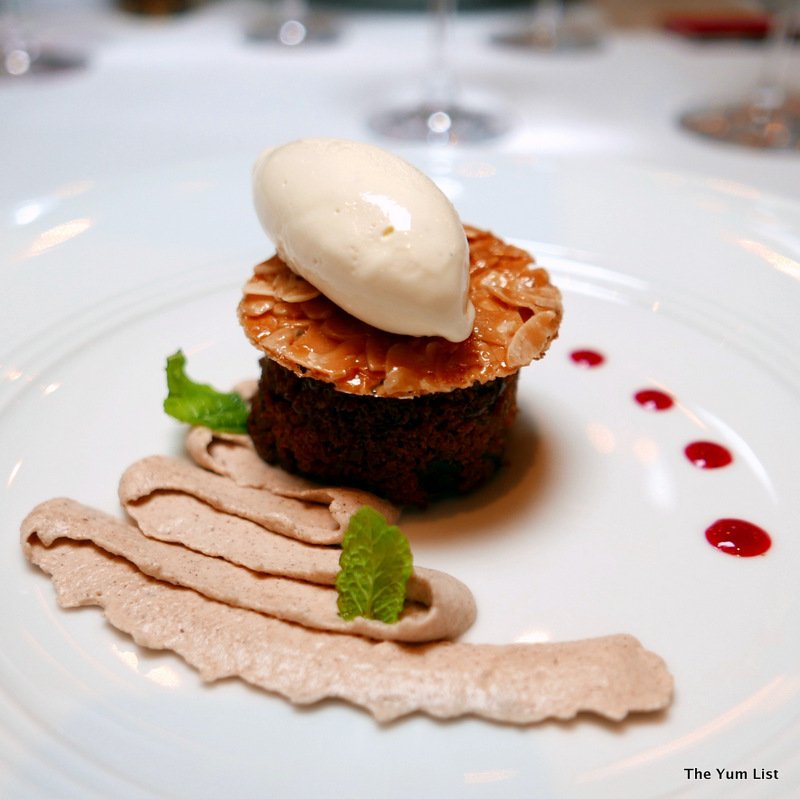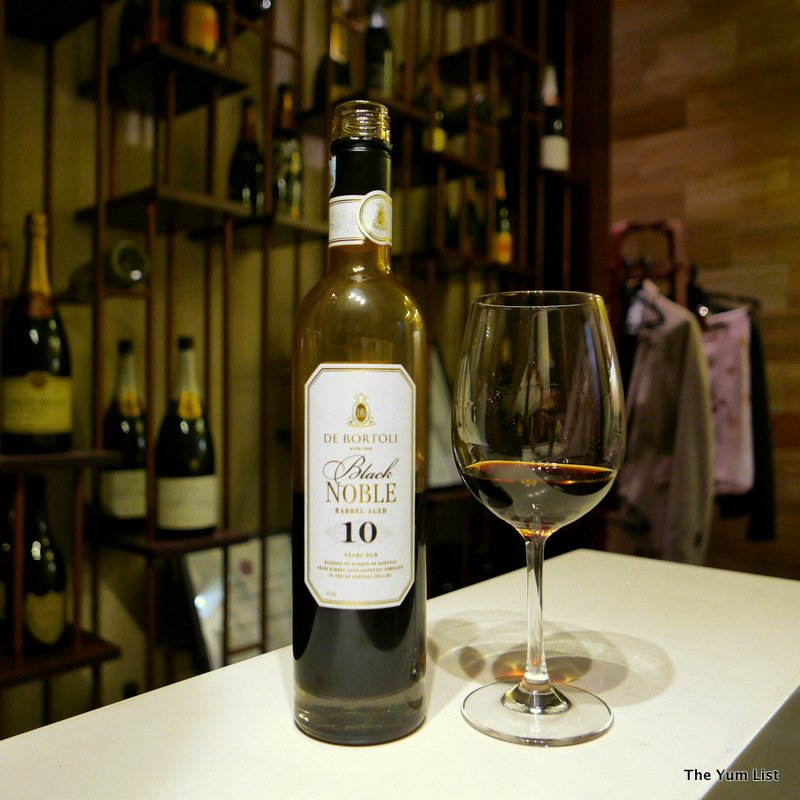 Certain foods have a marvellous talent for accentuating the flavours of wine. When paired well, subtle, layered and elusive hints of taste hidden in the depths of the glass can become stronger and more heightened. You are able to fully comprehend and appreciate the complexity of the bouquet. Antoine and Steve's creations beautifully complement each other, showcasing their strengths in a sumptuous and splendid feast.
For those Old World purists entertaining the idea of broadening their horizons, perhaps De Bortoli's Yarra Valley Estate range should be first on your list!
Highlights: I heartily agree with Steve Webber's recommendation, De Bortoli's Yarra Valley Estate Grown Pinot Noir 2015, is spectacular and an absolute must! While Antoine's dry aged Black Angus Sirloin was sensational, the entrée of confit duck pie was the show stopper!
All of the wines we tasted are imported and distributed by Sunrise Wine & Spirits and can currently be enjoyed at  Troika Sky Dining, Vintry and Le Meridien Kuala Lumpur.
To find out more about De Bortoli Family Winemakers please visit www.debortoli.com.au