Writing a Blog Post for The Yum List
Monica Tindall
Are you curious about what goes into writing a blog post for The Yum List?
Looking at a shiny website and pretty pics of food and travel, it would be easy to believe that life behind the scenes is simply bellies full of food and drink and hours spent relaxing on a recliner by the pool. Well, this post is all about setting it straight and letting you know what is actually involved in writing a blog post for The Yum List.
The Yum List Philosophy
First of all, we need to have some principles to work from and shape all that we do. We don't call ourselves critiques. We call ourselves gourmet and luxury experience finders. Our concept is to grow the good by talking about the good. Just as in other aspects of life, if you focus on the negative that's what will be cultivated. We think that by paying attention and giving coverage to the positive we will encourage those things to develop. We consider The Yum List a resource of recommended gourmet and travel options. Our readers don't have to sort through ten horrible reviews to find something good as we've already done the preselection for them.
It All Begins with A Cull
I receive 100s of requests every week asking for coverage of restaurants, bars, hotels and spas on The Yum List. The beginning of a post really begins with sorting. I look for establishments that are in line with our content and that I think would be of interest to our readership to consider writing a blog post. Once the list is narrowed, I then go online, check their concept, see who is running it, look for independent reviews, ask friends if they've visited and cull the list to only places that we are almost guaranteed to have a positive experience at.
Fellow foodies and a good network of friends and acquaintances in the food, beverage and hospitality industries are relied on heavily. If I can't find a personal recommendation, however, places with a strong concept that stands out in some way move up the list. Ethical and community programs and sustainable policies get more weight. Beautiful settings and unique ideas add more points. Fast food and chain restaurants are usually not considered and any kitchens selling shark's fin (or other endangered species) will never have a spot.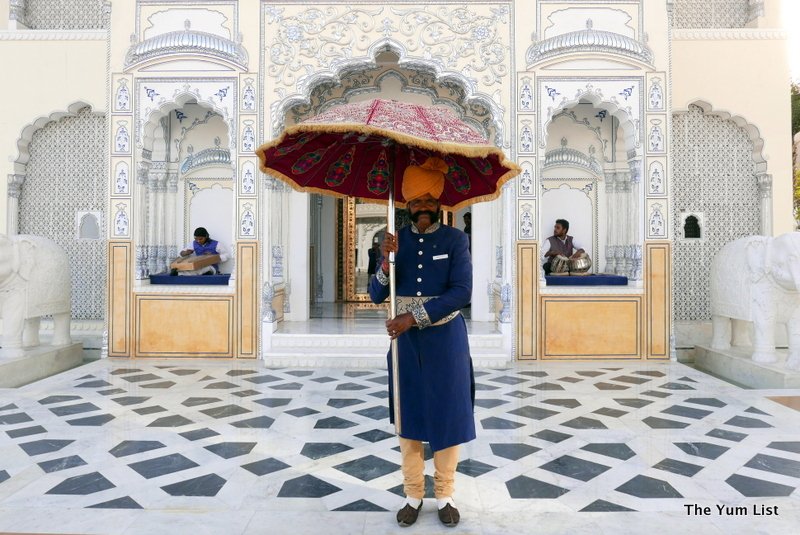 What We Ask for When Writing a Blog Post
Once decided, I arrange a suitable time to meet. I prefer natural daylight for photos so try to arrange late afternoon visits, preferably in off-peak times so as not to disturb any paying guests. For restaurants and bars, a minimum number of items are required to ensure we have enough content for an article and also to allow a little leeway if there happen to be things that are not so successful.
Do We Pay for the Experiences?
I can't possibly afford to dine in these restaurants every day (or stay regularly in hotels) and certainly not to order a significant number of dishes to show readers what is available (or to have enough content to run a useful online resource), so yes, we eat, drink, stay and spa in exchange for the work that goes into putting a post together, which I'll get to shortly.
Writing a Blog Expenses
While experiences are offered on a complimentary basis, there are many expenses that go into writing a blog, running a website and associated social media platforms. The very basic costs are transport to and from locations. Maintaining a site that has so much traffic and content also comes with many associated expenses. Keeping software such as themes, photo editors and plugins up-to-date, along with the fee of our web host (again because of the large number of visitors and files, we are not able to run a simple shared hosting plan but have to foot the bill for something much larger), are expected costs but there are also irregular errors and problems that have to be outsourced to fix. Unseen outlays are that of the technology to do it all – handphone, laptop, camera, lenses and so on. And here, I haven't even mentioned the time it takes to visit and write, photograph and work on the backend of the site (and social media – that's a whole other article!).
Why Don't We Monetize the Site?
Many of you find it hard to understand why we don't monetize the site with advertisements or paid reviews. Others think it's scandalous that we get a "free" meal for our work. So clearly, we're not listening to either side but rather doing what feels right for us. I personally don't like the distractions of advertisements and I think paid posts take away from the integrity of articles and our personal freedom to publish what and when we want. I have recently introduced, however, a "Buy Me A Coffee" button where we ask for donations to keep the site running. We don't receive enough to make even a dent in our expenses but every bit is appreciated and 100% of it goes into contributing towards keeping the site alive.
Who Is Behind The Yum List?
Now that I have a date and time, I then liaise with my team to see who is available and also who is best-suited to offer an educated commentary. The Yum List team have lived around the world, speak numerous languages, have worked multiple professions and, perhaps, even more importantly, have distinct areas of culinary interest. Some are former (or current) chefs, some have experience behind the bar, in kitchens or on the floor. Some are home cooks. Some have run their own supper clubs and all have individual preferences for food from vegan diets to hard-core carnivores.
The members of our team are all employed full-time elsewhere and, the same as myself, contribute to The Yum List as a means of creative expression, community service and chance to develop skills and passions that might not be part of their regular careers. I am at every review, which provides a consistent thread to all articles and maintains a vision for the big picture. Sometimes no one is available to help so I do it alone. With good fortunate and schedules aligned, however, I usually have a writer or photographer join me.
The Writer's Role in Writing a Blog Post
Because of the extensive pre-sorting that has been done, we enter an appointment pretty confident that we will find something enjoyable and worth sharing with our readers. The writer's role is to look for what is good – the reasons to visit. When writing, we focus on those things. Sometimes it's not the food but the drinks that are the highlight, or sometimes it's neither but rather good service and a pretty setting. We try to be concise and give a quick summary of the highlights at the very end of each piece. We do give direct, constructive feedback to management on those things that we think can be improved but we are certainly not out to ruin anyone's business by publishing something online that could have been a mistake that day or is purely a matter of opinion.
The continued success of The Yum List depends on thoroughly researched, well written and attractively presented articles. Our role is to recommend and to paint a realistic picture of what patrons can expect to experience when they visit an establishment. As our team continues to expand, writers are encouraged to bring their personal interpretations and a little pizazz in the process, however, there are some basic expectations needed to maintain consistency and quality. Those guidelines are provided to each writer (and are nearly as long as this article!) and when done, he or she shares their piece with me.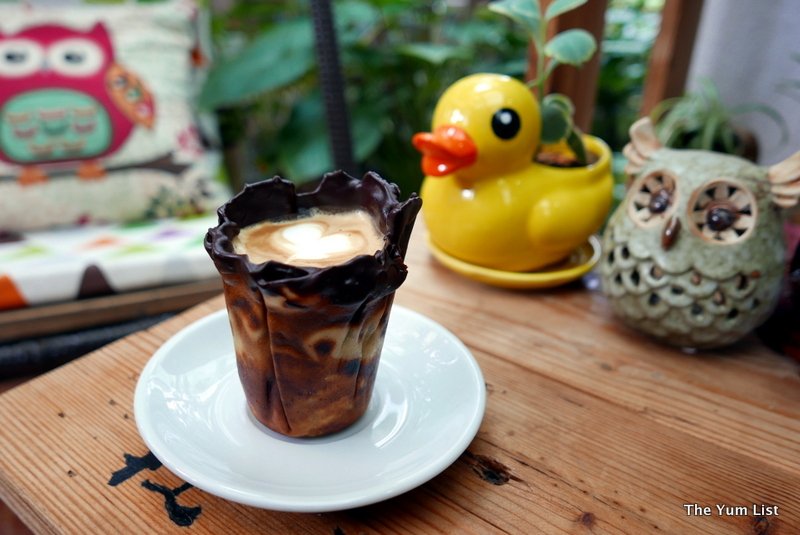 What Happens If We Have A Bad Experience?
Due to the extensive selection process, it is rare to have an unpleasant experience. Trying multiple dishes also allows us to focus on the highlights leaving off the one or two we couldn't find merit in. We give constructive feedback face-to-face on anything we think could be improved. Most businesses who are in it for the long-term enthusiastically listen to our suggestions and this has often resulted in positive change. We love small independents having a go at running something themselves and would much rather encourage their growth in being competitive and relevant than condemn them online in a bad review. And, that once-in-a-blue-moon bad experience…? It simply isn't written up.
The Role of the Photographer
During the visit, the photographer needs to capture the setting and each dish and drink we sample. (What goes into lighting, composition, line and branding is again, a whole other article). If it's a hotel, photos need to be taken at different periods of the day and often the same angle is shot multiple times returning for sunrise, sunset, a night shot and trying to avoid overcast weather (bright blue skies are the best!). Afterwards, those 100s of photos are thinned down to the few very best. They're then edited (night shots are the worst because of lighting), resized (one size for the website and another for social media), named in words rather than numbers, and watermarked before being ready.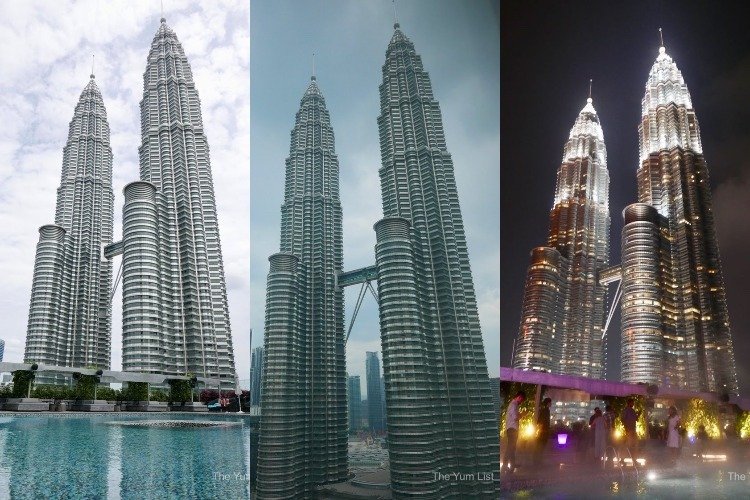 Editing and the Back End of Writing a Blog Post
As mentioned, if I'm lucky I will have either a writer or photographer with me, leaving me to do only one of those jobs. If not, I take on both of those roles as well as that of editor, SEO expert and social media manager.
Once I've received the photos, they then go through another program to remove metadata and another to optimize for the website. This is essential to have a quick loading speed. These are then uploaded to the site and labelled again in four different ways – alternative text, caption, title text and description. These enable images to be searched by Google, contribute to Search Engine Optimization and also assist the visually impaired who use text readers to access the Internet.
When the written piece is received, I edit it once more and add appropriate sub-headings to enhance readability. Then there's another whole checklist of items to take care of to ensure each piece ticks all the boxes for strong SEO. The writing is uploaded and matched to the photos. The post gets labelled, categorized, a meta description is added and the slug changed from numbers to words and finally, it gets scheduled for posting.
Finally, (but not quite) It's Published
You might think publishing is the end goal of writing a blog post but wait… there is more. Once the article is live, I send a link to the establishment for a quick accuracy check. Sometimes phone numbers change or opening hours need updating. I then share it on social media – Facebook and Instagram. What goes into managing social media is a whole other article. I hope this piece, however, has given you some idea as to what it might entail.
Did you find any surprises about writing a blog post for The Yum List? Is there something I have missed out? Anything else you are curious about what goes into writing a blog? Leave me a comment below. I always appreciate your thoughts.
Find more on Eat, Drink, Stay, Spa and Travel on The Yum List here.