Words: Monica Tindall
Photos: Rich Callahan
Promising to deliver a "contemporary interpretation of Cantonese cuisine," we check out Yen Chinese Restaurant in W Kuala Lumpur for their dim sum lunch. While the menu is a modern composition, Chef Tan Kim Weng bases his technique in tradition, refusing to use shortcuts and chemicals in recipes but rather focusing on allowing premium ingredients to do their work.
At night, Yen has a warm orange glow owing to the honeycomb-patterned ceiling and gold feature wall. Daytime maintains a similar cosiness but with key spots by the window benefiting from natural light. Shiny black stone tables are set with checkered grey, black and white wingback chairs that we sink into making the dining experience especially comfortable.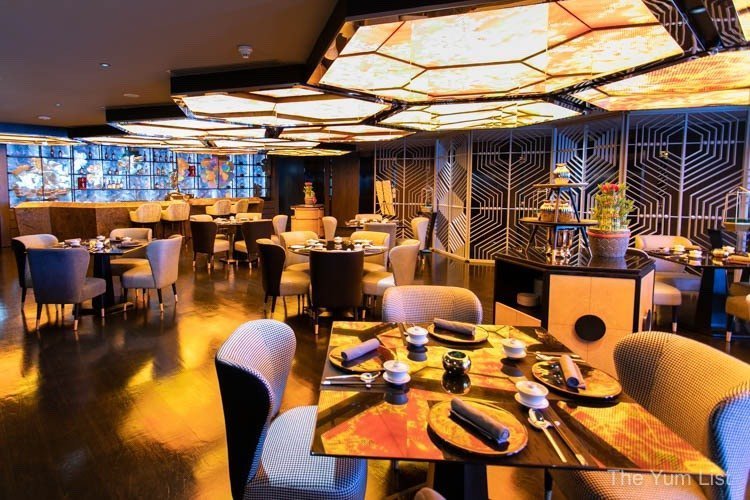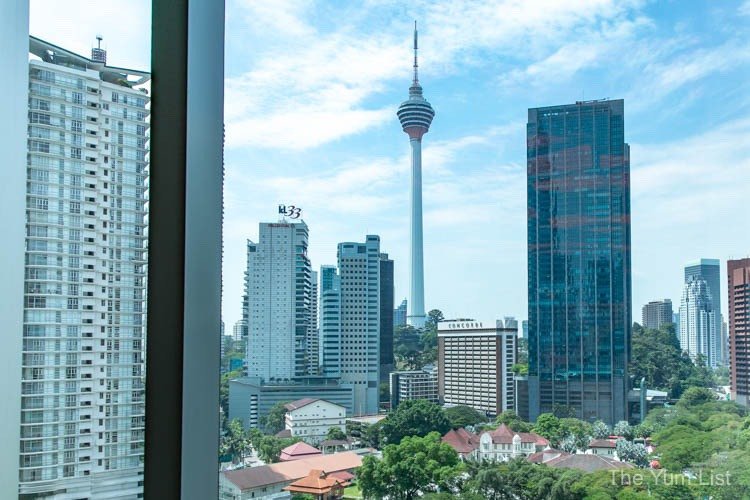 Chinese Tea
Chinese tea is recommended for our dim sum and we opt for a herbal version with a pot of Baby Chrysanthemum (RM12). It's a flower tea, a bright yellow infusion with a very gentle, sweet taste and elegant aroma.
Dim Sum at Yen Chinese Restaurant
Steamed
Around two handfuls of steamed dumplings are on the menu with the traditional recipes made extra special with high-quality ingredients. All arrive in bamboo baskets, which, upon opening, release a little puff of steam that carries aromas to our noses and enhances appetites.
The classic Chicken Siew Mai (RM24) is made even more special with a black truffle crown. The open-topped ball, with pinched sides, is moist and flavourful. A pretty pale green parcel is presented in the Sarcodon Aspratus Fungus Prawn Dumplings (RM24). The wrapping is soft and the prawn filling firm – yum. Red Yeast Rice Honey Barbeque Chicken Buns (RM17) are recognized by their plump white roundness with a red stripe breaking the single hue. The slightly sweet barbecued chicken is balanced with preserved vegetables making a flavour-packed bite and is a favourite amongst our group. A veggie option is found in the Boletus Mushroom Dumpling (RM16) backed up with organic vegetables. It feels very health-giving with its taste profile similar to that of some Chinese medicines and we're told the mushrooms are from Yunnan, a province in China famous for their wild mushrooms. Lastly, another tradition, Steamed Shanghainese Dumplings (RM36) are also lushed up with a truffle filling and prove another highly-rated bite amongst our crew.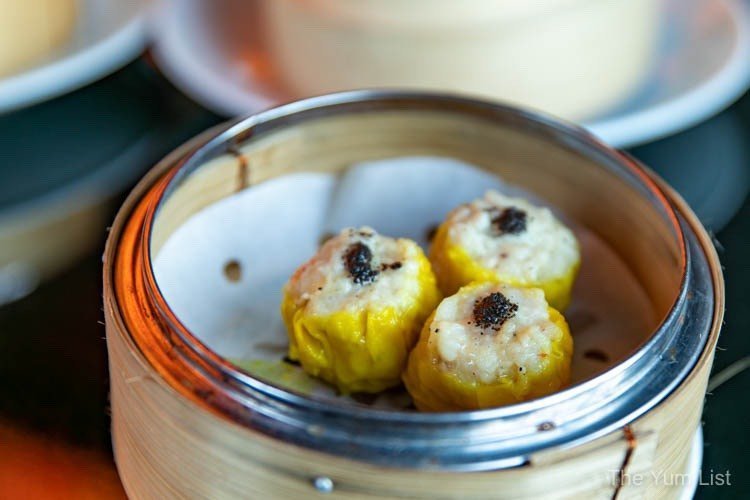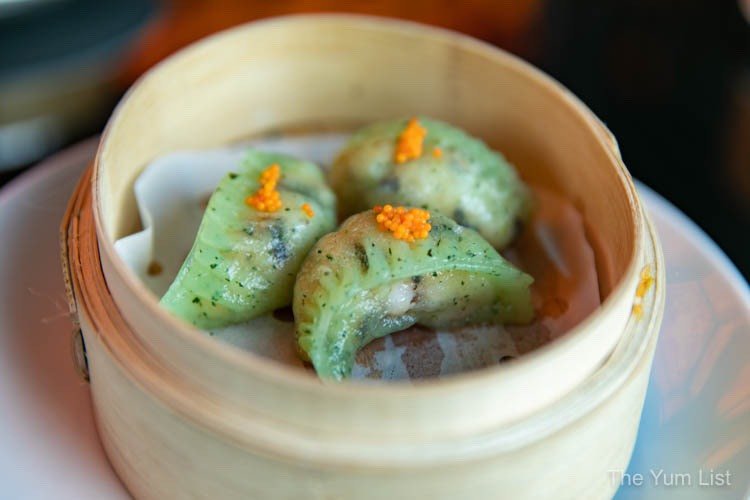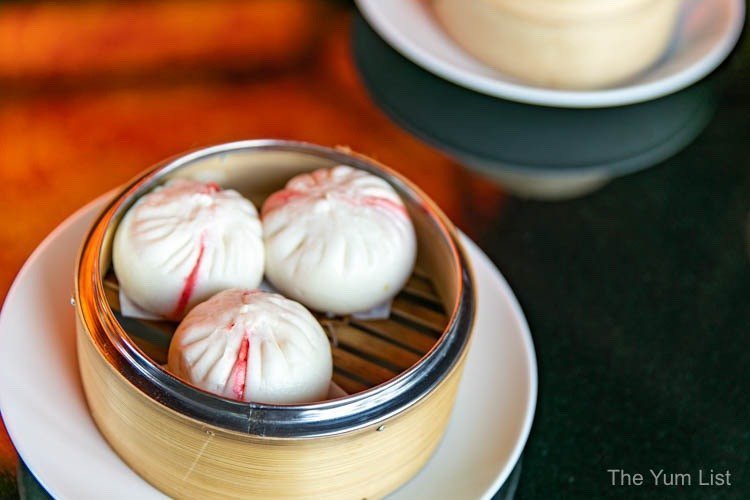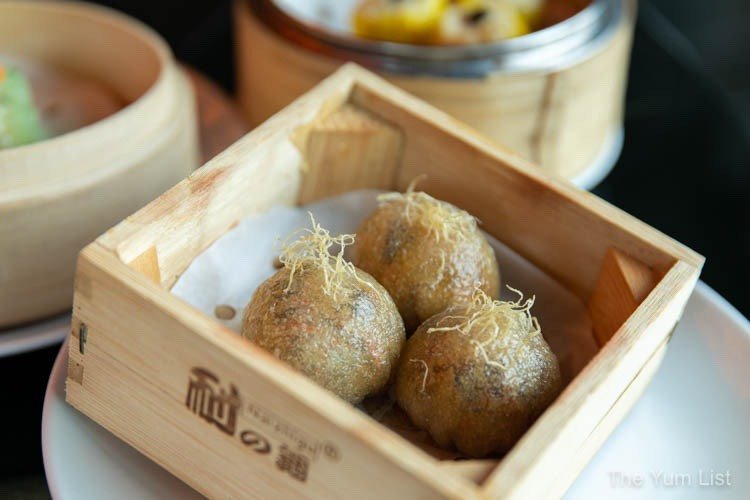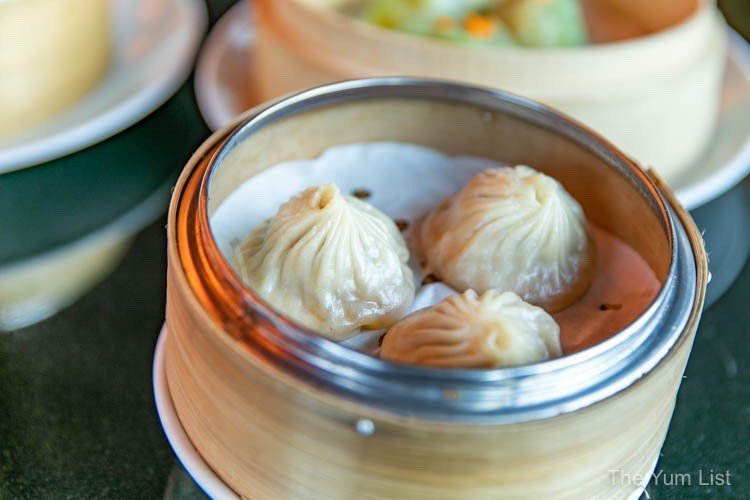 Fried and Baked
My healthy inclinations prefer the steamed selection of dim sum but I can't ever go past carrot cake or Wok Fried Yam Cake (RM19). And the recipe at Yen Chinese Restaurant might just be the prettiest presentation I've seen for this dish. A fried white noodle basket holds the fry, which is bulked up with chicken sausage, bean sprouts and black truffle sauce. The cubes of yam are soft and toasted until golden and the crunchy bean sprouts and chewy sausages offer contrasting textures.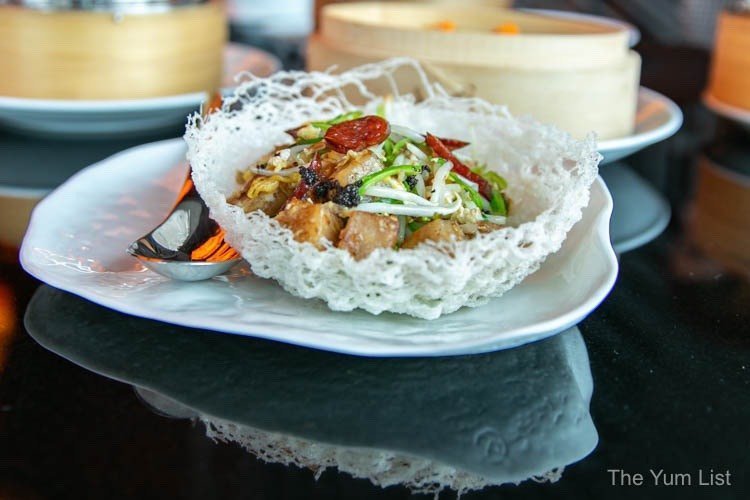 Chef's Signature Dishes
Chef's signatures are also considered part of the dim sum menu and are individually portioned and plated exquisitely. Just check out the beauty of the Braised Whole Abalone (RM83) below. The shiny sea gem sits aside a tower of Nepalese rock rice, organic quinoa and crispy rice. Chewy, crunchy and wet, the combination works well and I'm excited by my first try of this rice. It's packed with nutrients, is sometimes known as the 'gold' of rice and is said to have many health-giving properties.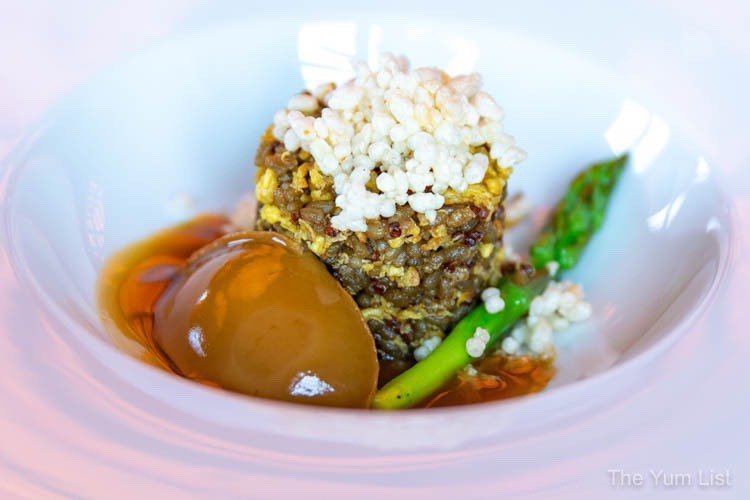 Land
Roasted Peking Duck (RM75 half duck) is rather lovely as most of the work usually associated with this dish is already done for us. The platter comes with the duck rolls already prepared with slices of roast duck on the side and crisp green veggies brightening the scene. The brown bean paste sauce is rich and sticky and the meat superbly moist.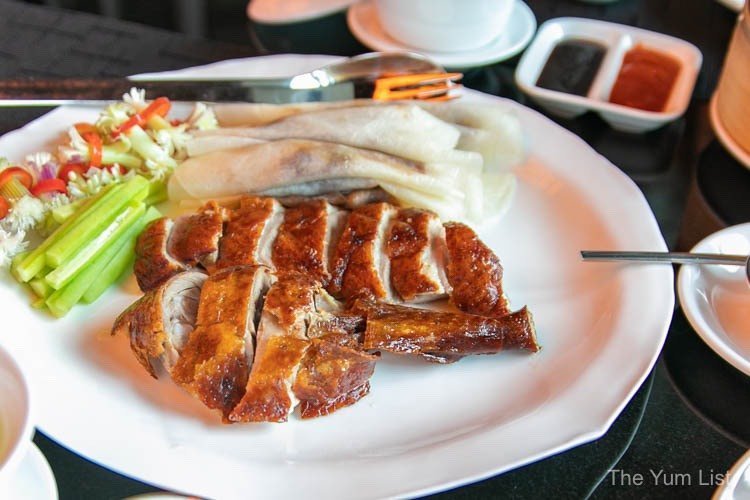 Staples at Yen Chinese Restaurant
Isn't it wonderful how the simplest of things are often the best? It so turns out the vegetarian rice option, Wok Fried Organic Egg Red Rice (RM36) is a hit with us all. We love the chewy texture of the whole grain rice that is tossed with mushrooms, ginger and French beans. It's a big portion and even the two male stomachs that are with me cannot polish it off.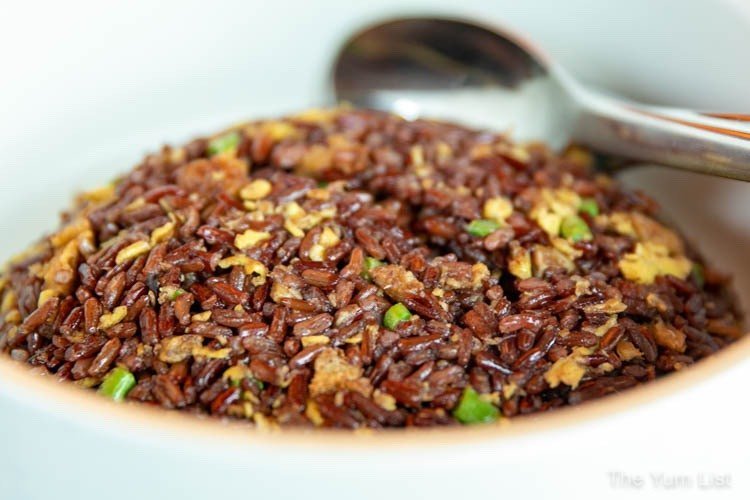 Sweet Temptations at Yen Chinese Restaurant
We've heard a few times now that the Milk Pudding (RM19) is a must-order. The staff speak fondly of the dessert and chef also tells us separately that it's the most requested sweet. A black plate striped with a banana leaf holds a small glass bowl of the pudding. It's topped with chilled aloe vera gel, rockmelon in the shape of a W and a little black mound of truffle. Dried honeycomb sits on a teaspoon ready to be crumbled and eaten together with the velvety-smooth pudding. We confirm the staff's recommendation: it is a very pleasant dish and just the right amount of sweetness to conclude the meal.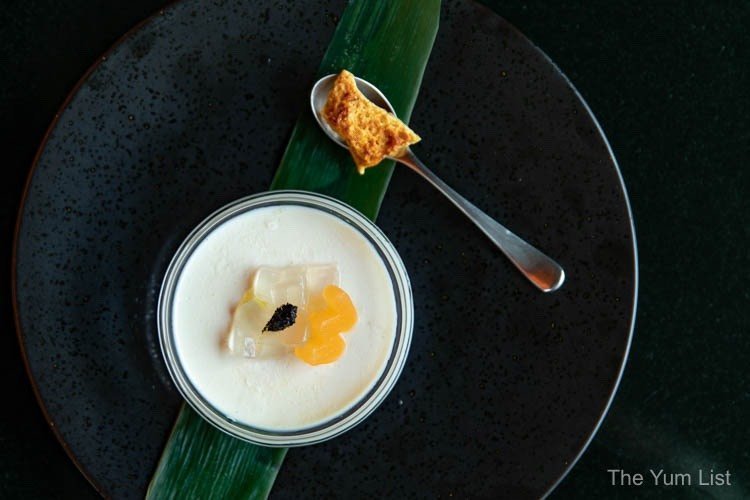 Reasons to visit Yen Chinese Restaurant: chic contemporary setting; premium ingredients and some interesting items not found elsewhere in KL such as the Nepali rock rice and mushrooms from Yunnan; our favourite dishes were the Sarcodon Aspratus Fungus Prawn Dumplings, Red Yeast Rice Honey Barbeque Chicken Buns, Wok Fried Organic Egg Red Rice and remember to try the Milk Pudding (if the staff haven't convinced you to do so already).
* Pork-free
Yen Chinese Restaurant
W Kuala Lumpur
No. 121, Jalan Ampang
Kuala Lumpur, 50450 Malaysia
+60 3-2786 8888
b&[email protected]
www.facebook.com/WKualaLumpur
Yen Chinese Restaurant Opening Hours
Lunch: 12 noon – 2:30 pm
Dinner: 6:30pm – 10:30pm