Words: Louise Miller
Photos: Monica Tindall
Only one day into our tour of Yunnan province, over an exquisite mushroom banquet at The Silk Tree Hotel in Kunming, Monica and I were set a challenge: amid the many toasts, speeches and much banter, our host suggested that we find 88 reasons to love Yunnan. A mere 24 hours into our trip, we knew that we would do this with ease!
Mr Lee, this one is for you!
88 Reasons to Love Yunnan – Diversity
1. Ethnic diversity: Known as China's most diverse region due to its multitude of ethnic groups, Yunnan's cultural richness is extensive and impacts on the cuisine, dress, architecture, language and traditions and more.
2. Diversity of climate: the range of elevation, averaging 2000m above sea level but spanning 100m in the subtropical landscapes of the south up to a staggering 6740m in the Eastern Himalayas at the borders with Tibet in the north.
3. Diversity of landscape: Of course the range of elevation creates a huge variety of topography from the mountainous terrain of the Tibetan borders to the luscious verdant rice paddies of the lower lands d so much in between!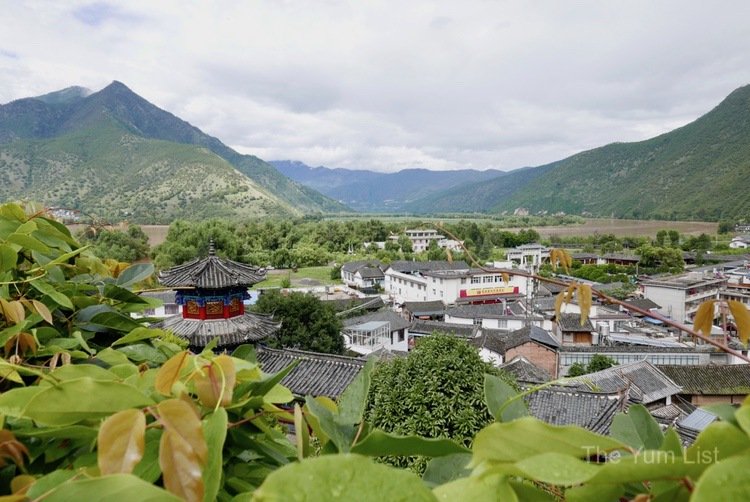 88 Reasons to Love Yunnan – Mushrooms
Heralded the Kingdom of Wild Mushrooms and responsible for producing 70% of China's entire mushroom yield, all 88 of our reasons to love the province could be mushroom themed alone as there is more than enough to say about them.
4. Mushroom foraging: the opportunity to get outside and see the huge variety of mushrooms sprouting up all over the place. We did this with our local guides and saw, amongst many other varieties, chicken mushrooms as big as our hands.
5. Mushroom markets – you will see mushrooms here that you could never have imagined in your wildest dreams. Make sure your camera's fully charged!
6. Matsutake mushrooms: these get a special mention because they are just so delicate in flavour, highly sought after and therefore super expensive. They are incredibly versatile too – we loved them as sashimi and grilled.
7. Blue touching mushrooms: another special mention for the sheer craziness of nature evident in these fungi -touch the yellow spongy underside of these beauties and they literally turn blue!
8. Mushroom Hotpot: you can't visit Yunnan and not experience this dish!
9. All of the other delicious mushroom varieties: green hat, dried meat, golden and black fungus, calf's liver…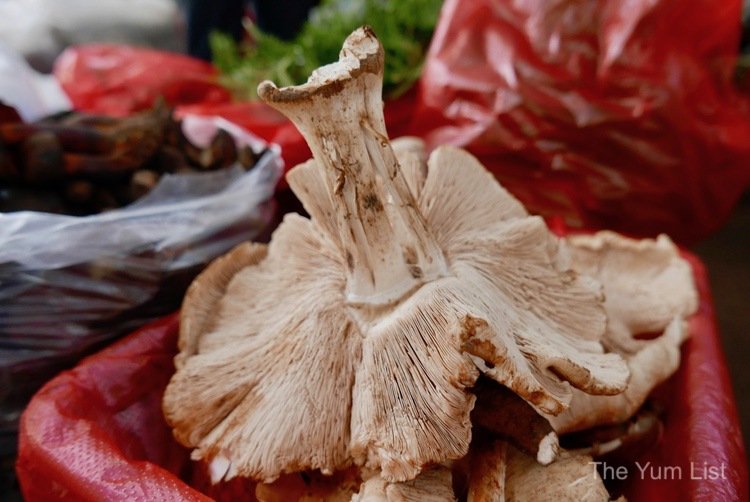 88 Reasons to Love Yunnan – Flowers
10. Home to the world's second largest flower market, this huge warehouse in Kunming is a great place to appreciate the amazing variety of Yunnan's floral produce.
11. Floral by-products: potpourri, flower teas and soaps amongst many others.
12. Once you've seen the markets and the by-products, admire these beauties in the wild. A road trip just about anywhere in the province will reveal an abundance of colourful wildflowers growing by every roadside.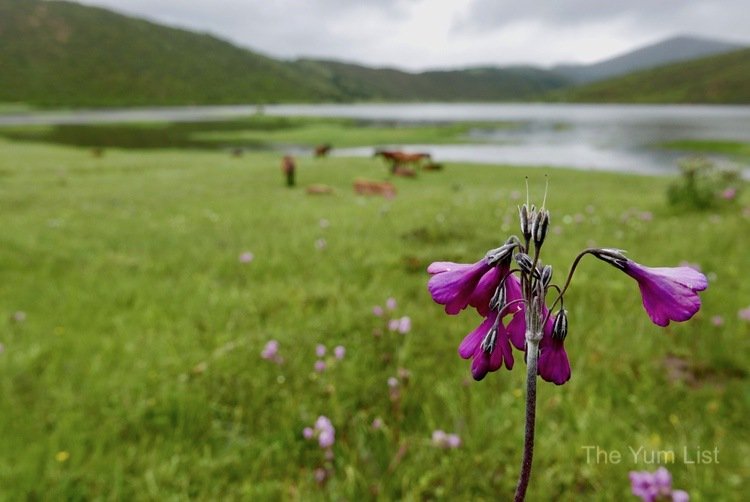 88 Reasons to Love Yunnan – Food & Drink
13. Crossing Bridge Noodles: this delicious Kunming speciality is packed full of tasty local mushroom flavours and is steeped in romantic legend and ritual.
14. Dali freshwater fish soup – made with delicious fish from Erhai lake.
15. Carb heavy snacks: Rice pancake, filled with hotdog, deep-fried tofu, cheese and sauces.
16. Deep fried insects – these are way tastier and healthier than you may think! We tried bamboo worms, dragonflies and locusts.
17. Cold and hot chicken bean jelly – an absolutely delicious street snack served with a variety of condiments, vinegar, soy sauce, shredded carrot and turnip.
18. Yak meat – healthier than beef and more flavourful, we absolutely loved the meat in hotpots and barbecued skewers.
19. Yak milk cheese balls – we loved these both cold and deep-fried, the sour flavour was utterly divine.
20. Yak milk candy – we took full advantage of the free samples of these in Shangri-La's old town artisanal boutiques!
21. Yak butter tea – unique preparation in traditional churns and an equally unique flavour, this super rich and highly calorific Tibetan staple will fuel you up to brace the harsh temperatures of the Himalayas.
22. Smokey barbecues – a street food favourite, you'll see all manner of grilled skewers.
23. Hearty noodle soup breakfasts – amongst my top breakfast dishes of all time, I love the fact you can customise this with your condiments and heat level of choice.
24. Pu'er tea – grown only in Yunnan, this world-renowned tea has excellent ageing potential and complex soothing flavours.
25. Black Yak, Shangri-La Beer – rich and malty with notes of chocolate and coffee, you simply must try this when in the region.
26. Truffle spirit – poured into shot glasses to accompany our mushroom hotpot, this tipple soothed with both the strong alcohol kick and the sweet earthiness of truffle.
27. Rose cakes – flaky, floral and delicious!
28. Vegetables – the Province yields 11 million tons of produce each year and the variety of veggies is simply astounding.
29. Yunnan coffee: Yunnan produces 98% of China's coffee hence it is taken very seriously here!
30. Peacock banquets – when you think you've seen it all, check this out! A multitude of dishes is literally spread out on a bed of leaves to form a peacock design.
31. Tea ceremonies: we enjoyed a particularly memorable three-course ceremony that represented life's journey at The One Dali Resort.
32. Live eatertainment – in addition to the works of art created at aforementioned peacock banquets, you are likely to be awed by the skill displayed in the flamboyant process of noodle making and not dissimilar candy making.
33. Value for money! Worth mentioning here is the fact that you can eat and drink all of the above at such little expense.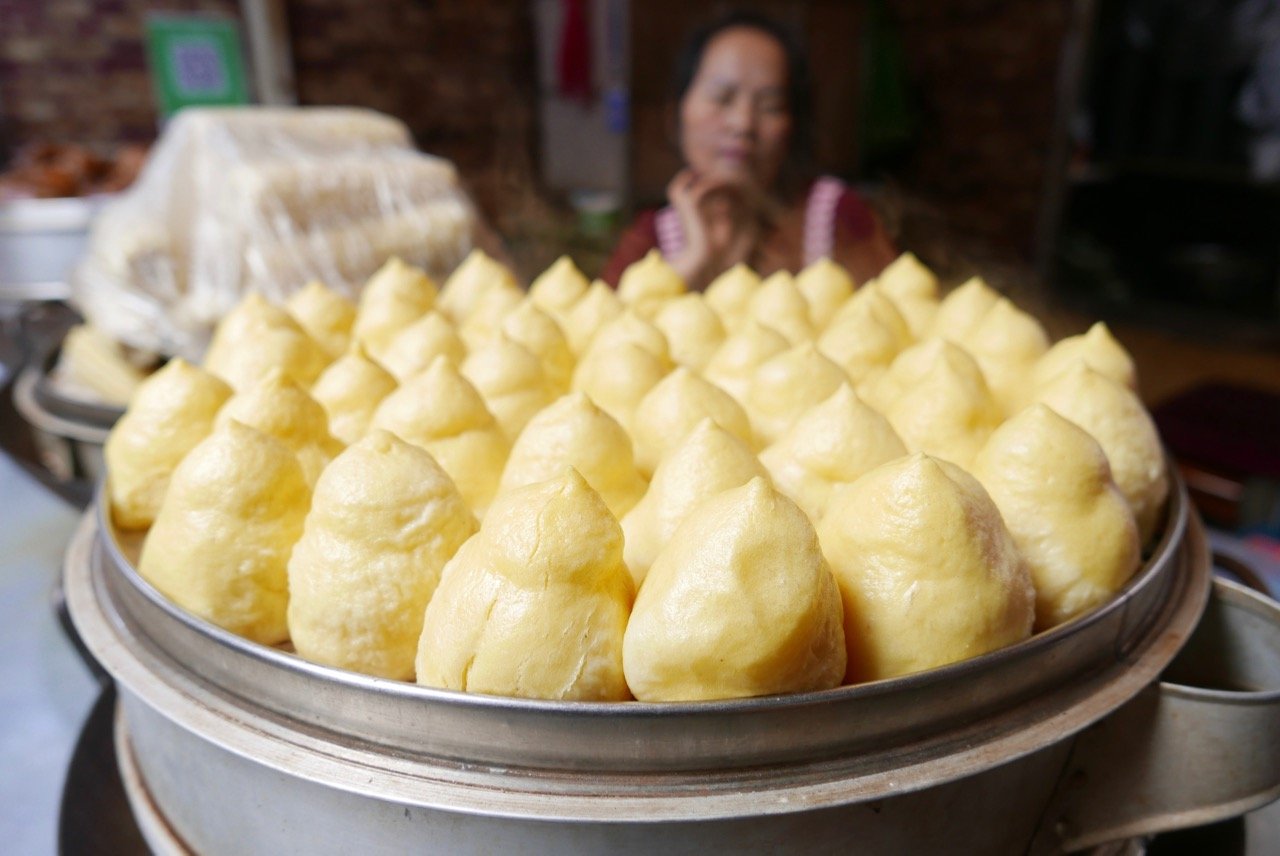 88 Reasons to Love Yunnan – Wonderful Places to Stay in Yunnan Province
34. SilkTree Hotel
37. The Shangri-La, Shangri-La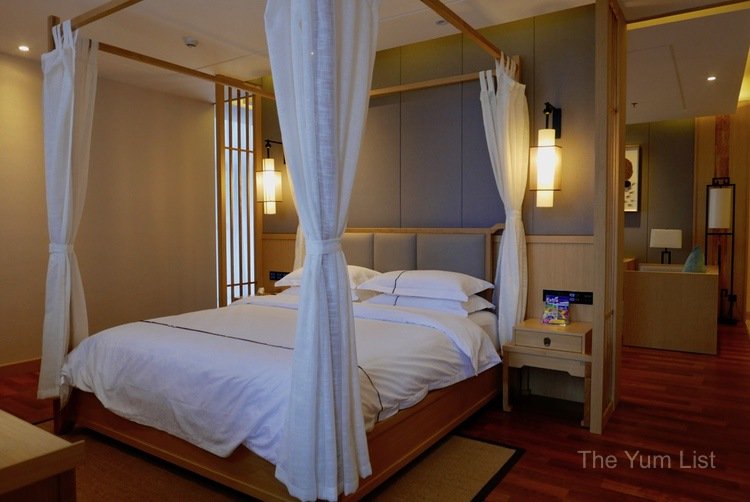 88 Reasons to Love Yunnan – Astonishing Nature
38. Tiger Leaping Gorge
39. The Stone Forest
40. The first turn of the Yangtze River
41. Potatso Park
42. Erhai Lake
43. Jade Dragon Mountain
44. Meili Snow Mountain
45. Cangshan Mountain
47. World Heritage Park, Lijiang
48. Lijiang Lion Rock
49. Julong Waterfalls
50. Yak Plain
51. Lanyue Mountain Valley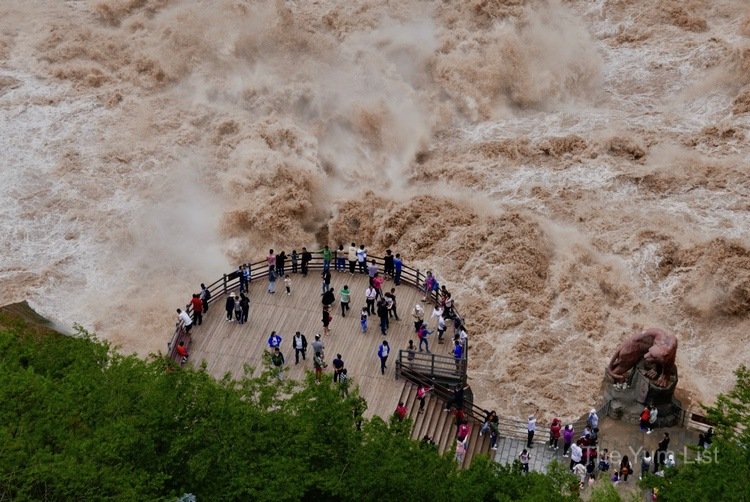 88 Reasons to Love Yunnan – More Nature
52. Beautiful trees: pine, elm, maple, the ancient tea trees of Jin Mai Shan in the Pu'er district and the bearded conifer trees in Potatso Park.
53. Succulents – these pretty, thick and fleshy-leaved plants can be seen all over the province. We were particularly impressed by the arrangements in the Monastery in Dali.
54. Lotus flowers – considered one of the most sacred flowers, these pink and white blossoms have their roots in muddy water, submerge in water overnight and resurface the next day free of residue. They're quite beautiful too!
55. Wild yaks
56. Wild pigs
57. Stripy squirrels
58. The chance of seeing the rare leopards and lynxes of Potatso Park.
59. The Yunnan snub-nosed monkey – an endangered species due to loss of habitat, knowledge of these creatures is growing but remains relatively inaccessible due to its impenetrable habitats of steep mountains of thick bamboo forests.
60. The rare red panda – endemic to the temperate forest of the Himalayas including Southern Tibet and the Gongshan Mountains of Yunnan.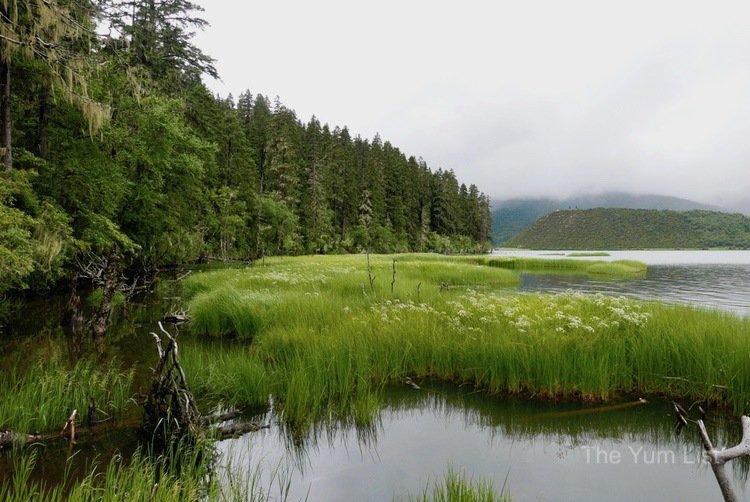 88 Reasons to Love Yunnan – Artwork
61. Bai minority tie-dying – a tradition that goes back 1500 years and continues to use all natural cloths and pigments such as indigo. We particularly enjoyed visiting a tie-dye workshop just outside Dali.
62. Traditional woodblock prints – Mon and I were fortunate to go to a workshop and made our own.
63. Tibetan artefacts – sacred brass bells, meditation singing bowls, elaborate wood carvings, ornate wooden boxes, stone sculptures, hammered copper… the list goes on! There is so much that is unique in the artwork and craftsmanship of Diqing Tibetan Autonomous Prefecture.
64. Silk art – it's hardly surprising that a province traversed by The Silk Road should boast such a wealth of silk art. Stunning silk brocades, silk prints and embroidery feature heavily amongst the province's plethora of local art.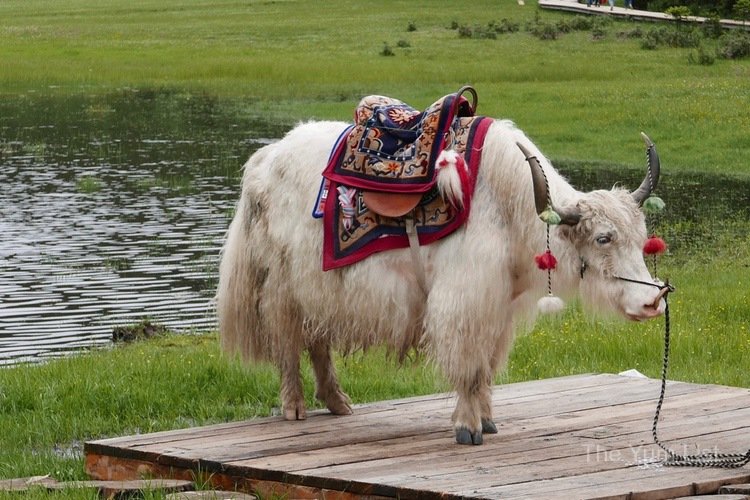 88 Reasons to Love Yunnan – Hospitality
65. Ganbei – it was at our first banquet (where the challenge to write this article was set) that Mon and I noticed the similarity in sound between the default toast 'Ganbei' and 'Come back'. Although we were only on day two of our trip, the warmth with which the toast was made repeatedly around the table really made us feel like we were being invited to come back to Yunnan.
66. Attention to detail from the exquisite flower arrangements in our rooms to the chef's artistic edible plate painting made us feel like VIP guests.
67. Friendship songs – Mon and I were treated to several seemingly impromptu musical performances throughout our stay. It's customary to do this pre-toast in lieu of a speech.
68. Safety – there's nothing quite as welcoming as being assured how safe you are in a place. A testament to the high safety levels in Yunnan was the fact that none of the hotel rooms had safes (we were told that they weren't needed!)
Accessibility & Transport
69. The super modern and efficient airport in Kunming is China's sixth and the world's 50th busiest in terms of passenger volume!
70. There are two daily Air Asia flights from Kuala Lumpur
71. High-speed rail connections to other parts of China, Vietnam and Thailand.
72. An excellent infrastructure of multi-laned highways all over the province.
73. Efficient systems to handle the masses – even when visiting the country's top attractions, our expectations of waiting in long queues were dispelled. Fleets of eco buses, cable cars and excellent organisation ensured that queuing was kept to a minimum everywhere we went.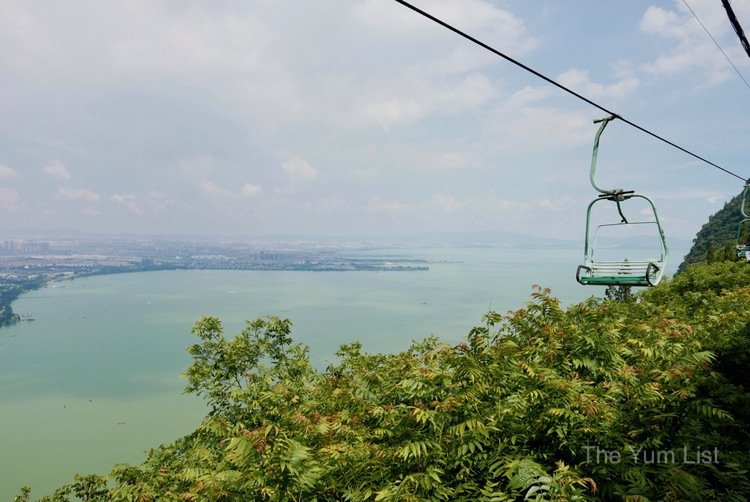 Environmental Sustainability
74. The Yunnan Green Environment Development Foundation (YGF) is promoting re-forestation, biodiversity conservation and sustainable development.
75. We were impressed to learn that there are very strict laws that prohibit construction by lakes and mountains in order to preserve the purity of mountain water and prevent eyesores in natural landscapes.
76. Car-free zones: Dali's walled old town is car-free during the day time.
77. Electric motorcycles in Kunming – it was only when Mon commented on how quiet the motorbike packed streets were that we realised that even much older looking models were electric.
78. Accessible walkways that are both easily navigable and in total harmony with nature. Particularly impressive were those at Potatso Park and at Tiger Leaping Gorge.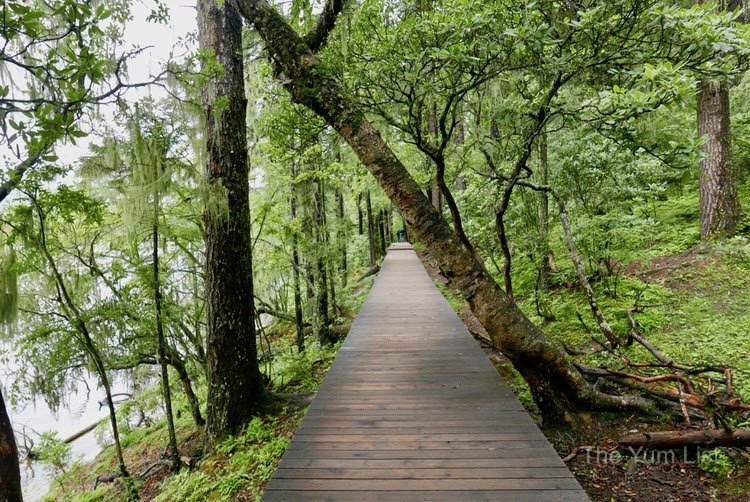 88 Reasons to Love Yunnan – Traditions
79. The traditional costumes in Yunnan reflect the 25 different, resident ethnic groups – many feature beautifully woven fabrics of vibrant colours.
80. Cowbell wish tags – the most impressive collection of these was in Lijiang old town.
81. Old school status updates – we learned of this charming tradition whilst wandering around a village near Dali. At least one in every three homes had displayed some sort of announcement on a banner above the front door. Typical of these were engagements, marriages or births.
82. Oriental classic massage – the kind of tradition I'd never tire of. Mon and I enjoyed a very relaxing massage at The One Resort in Dali.
83. Chancing upon cultural ceremonies
84. Murals on Bai houses
85. Diverse architectural styles reflecting the 25 ethnic groups and their superstitions
86. Lamasteries with prayer wheels
87. Markets – everywhere you go there's a great market well worth exploring for the range of fruits, veg and flowers on offer.
88. Festivals – there are no fewer than six festivals that are unique to Yunnan.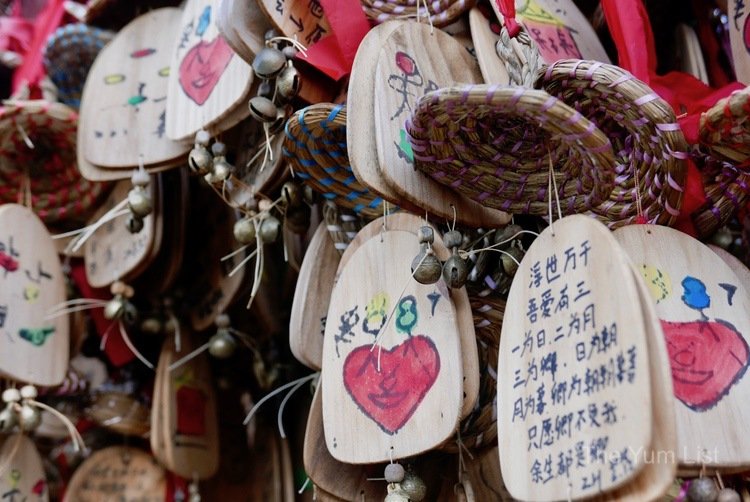 So there you have it – an easy 88 reasons to love Yunnan and I still have a few left up my sleeve. If you don't believe us, go and check it out for yourself. We hope you love it as much as we did.