Words: Louise Miller
Photos: Monica Tindall
As elegant as the fabric of its name, The SilkTree Hotel seems to envelop you in comforting luxury as you step into the reception. Oriental style abounds: light wooden lattice wall panels line the reception area surrounding wooden framed sofas upholstered in a calming sky blue; Lotus flower sculptures, decorative wooden tea drums and cobalt blue and white lamp bases accentuate the unmistakably Chinese theme here.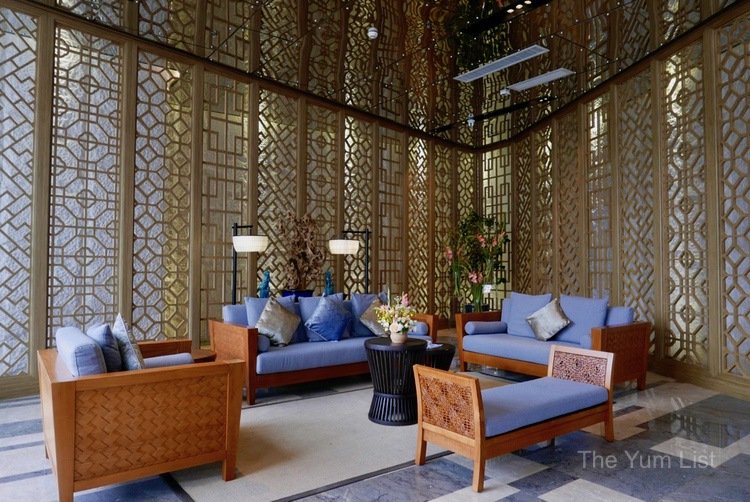 Rooms SilkTree Hotel Kunming
The hotel's 213 state-of-the-art rooms and suites are decorated in three distinct styles: Neo-Chinese, Contemporary Business and South-East Asia style. All three boast an array of beautiful touches such as the exquisite floral arrangements and the unique artwork that makes The SilkTree Hotel something of a gallery. There are teak carvings, gold drawings, zen drawings, embroidery and stunning cloud brocade, all of which reflect the rooms' particular theme and exude a calming serenity.
Each of the three themes offers twin or king-bed rooms of 40m2 and suites of 75m2. As I enter the South-East Asia style suite, I instantly feel that two nights here won't be enough! A step through the door reveals a softly-lit living area where an abundance of light wood provides a tranquil warmth. This is a space in which I could happily spend hours relaxing after a busy day of sightseeing, watching the huge flat screen TV whilst munching on the selection of fruit or tucking into the jars of confectionary provided in each room.
The bed is undoubtedly the most important element of any hotel room. After all, a good night's sleep is essential after travelling and with a fully charged itinerary in the days ahead. Not only does the gorgeous four-poster bed look so inviting but, hand on heart, it's one of the most comfortable I have ever slept in! We are told that the mattresses at The SilkTree have two different levels of firmness and can, therefore, be reversed to accommodate guests' preferences. It's just perfect for me and I sleep like a baby.
The bathroom is another highlight. A wooden lattice sliding door reveals a huge ensuite complete with twin basins with the toilet on one side and on the other, a powerful double shower with both standard and rain shower options and a fabulous double-ended bathtub raised level with the window to provide a cityscape view for your soak.
Plentiful little touches enhance the luxurious experience here from the Seven Plus London toiletries made with natural plant essences to the thick towelling robes in which to wrap yourself whilst indulging in some downtime after washing away the city.
There is absolutely everything you could want to provide an enjoyable and restful stay here. My only issue is that our packed schedule is unlikely to afford as much time as I would like in this fantastic place!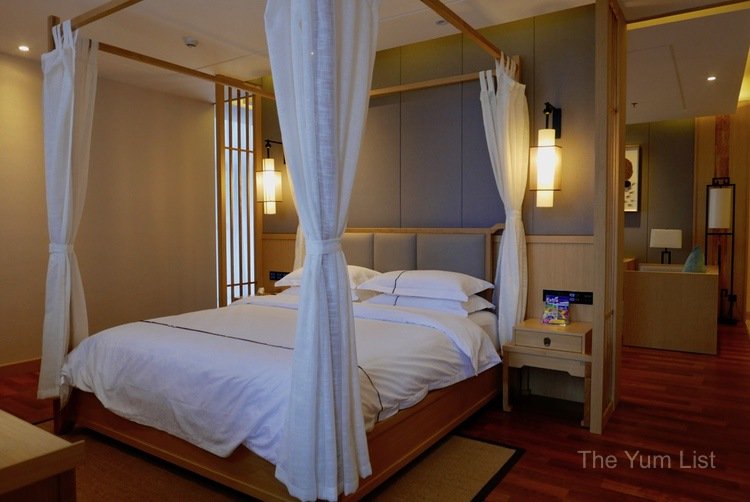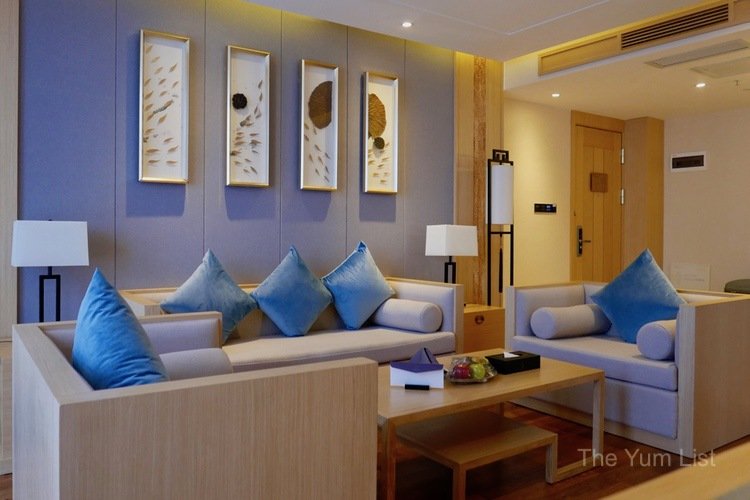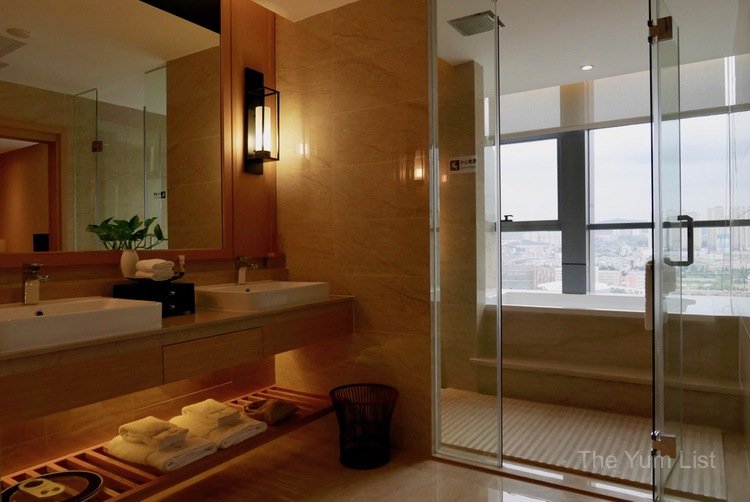 The Restaurant, SilkTree Hotel Kunming
Located on the sixth floor with an outside terrace, private dining rooms and a poolside bar, the hotel's restaurant, Court Aux Nuages provides all-day dining headed by esteemed chefs with international backgrounds.
Thai, European and local cuisine features in the abundant buffet and in the a la carte options. Our first dining experience is of Kunming's most popular and iconic speciality, Crossing Bridge Noodles for which the restaurant was awarded a silver medal in a public vote co-ordinated by Kunming City Culinary Fine Dining Association. Our second, a spectacular mushroom themed banquet featuring some of the thirty or so edible mushroom varieties that grow in abundance in Yunnan.
Breakfast is a sprawling buffet featuring the usual staples and more. There is, of course, a good selection of tropical fruit, yoghurt, grains and dried fruits, cold meats, cheese, salad and a hot buffet of both western and local dishes. We like that there are plentiful vegetarian options here: simple steamed or stir-fried veggies on their own and rice or noodle dishes. There are also some a la carte options featuring amongst others, pan-fried waffles with local honey, Yunnan rice noodles (with or without soup) and fried eggs or omelette served with bacon or sausage.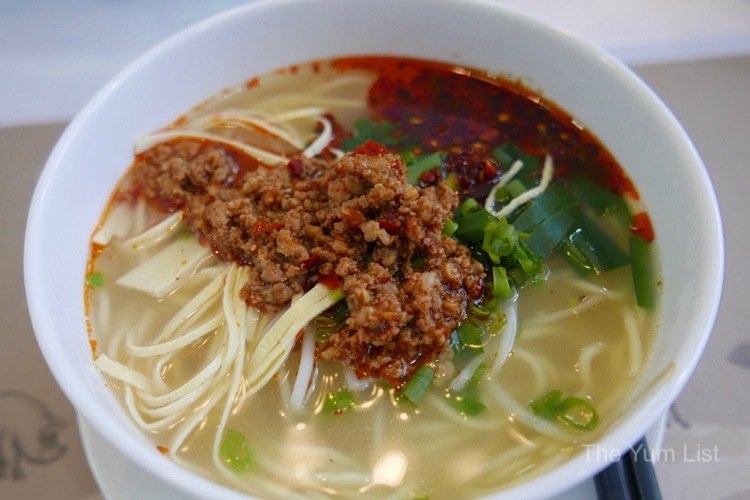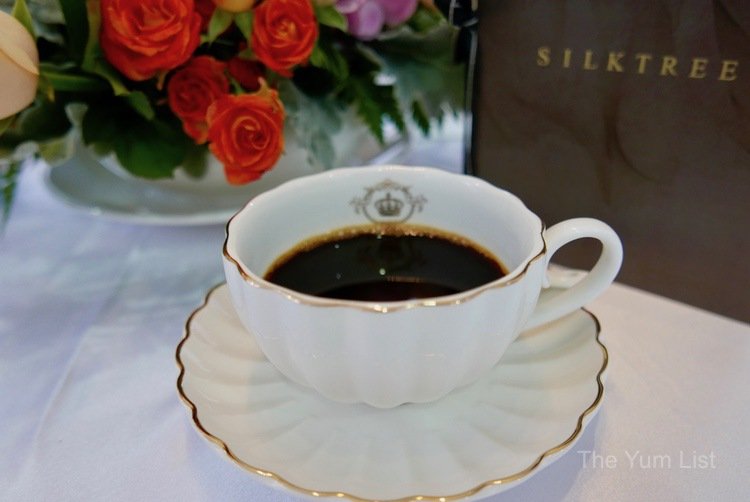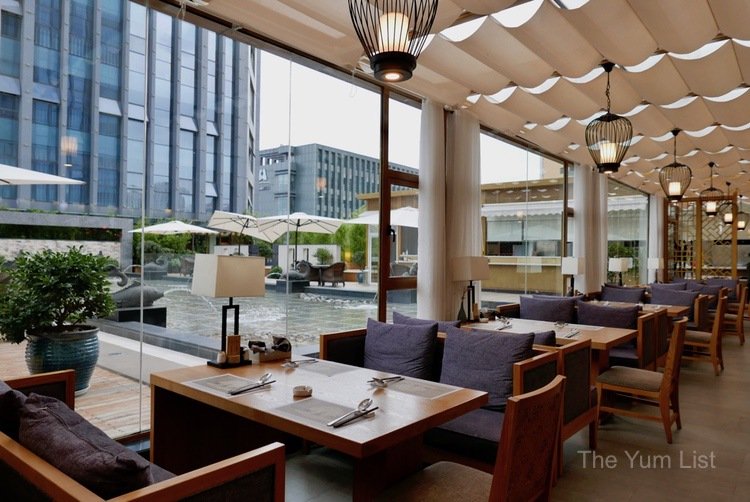 Location SilkTree Hotel Kunming
Situated in the northern part of the city away from the noise and chaos of downtown Kunming, The SilkTree Hotel is a mere 30-minute drive from the airport making it a super convenient place to stay at either or both ends of a visit to Yunnan.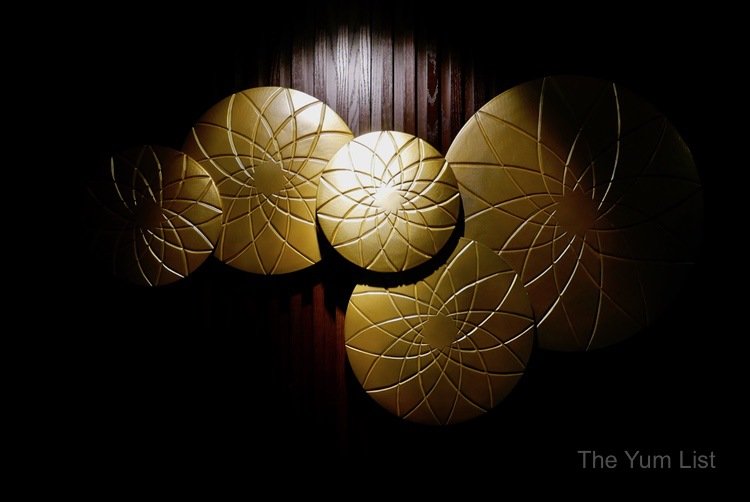 Reasons to stay at SilkTree Hotel Kunming: outstanding service, exceptionally comfortable rooms, stunning artwork, great dining experiences, convenient location and expert travel advice.
SilkTree Hotel Kunming
Building 7
Galaxy North Courtyard
Xiao Kang Avenue
Kunming
Yunnan P.R.C
www.silktreehotel.com
+86 871 6851 3333
Follow this link for more gourmet travel advice for Kunming and Yunnan.