Words: Louise Miller
Photos: Monica Tindall
The stylish Zen courtyard design of The One Resort Dali has a calming effect as soon as you pass the front entrance. Stone slabs span the coy carp inhabited water surrounding the reception and breakfast room providing a walkway that immediately instils a sense of peace and harmony.
Paved lanes bordered by gravel and lined with maple trees link the villas that compose The One Resort village-like complex of 101 rooms including deluxe twin or doubles, spa suites and two bedroomed villas.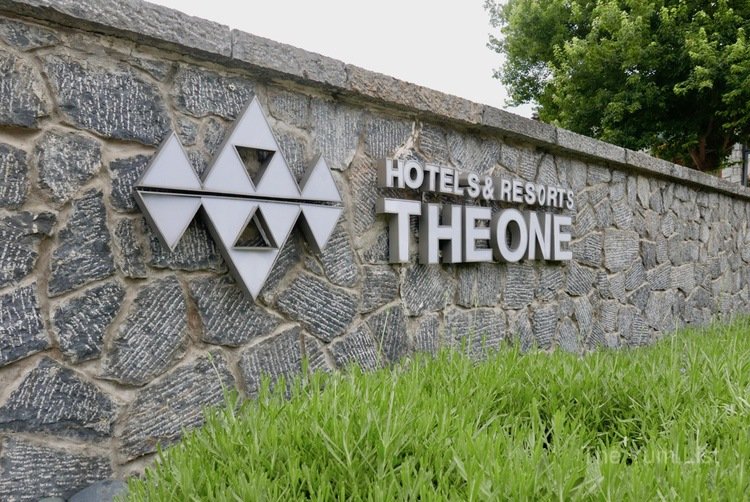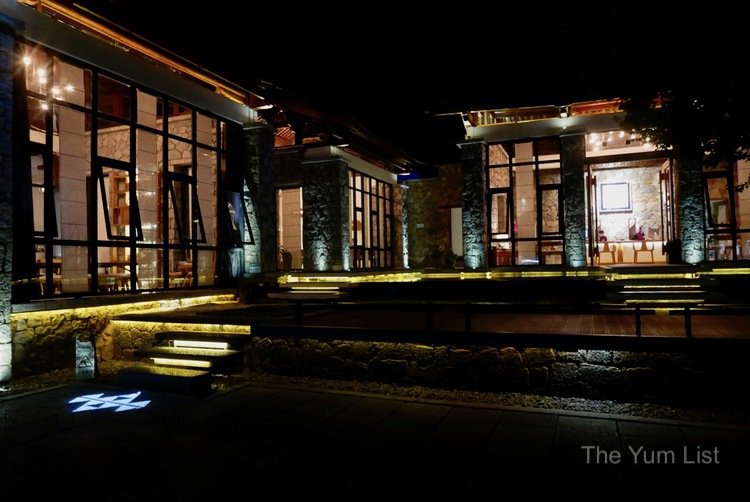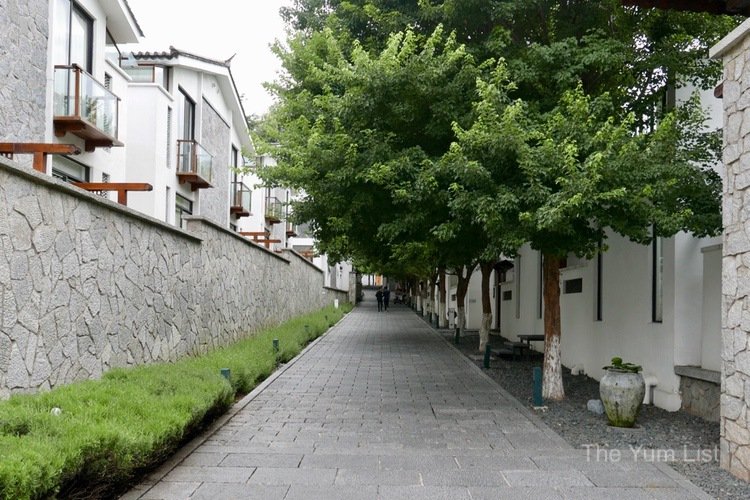 The One Resort Dali Rooms
All of the rooms here boast a perfect balance of clean contemporary design with traditional touches, the first of which to impress is our room's entrance: double wooden doors secured by a padlocked chain that snakes between two brass handles. It makes a refreshing change to be in possession of a traditional metal key rather than a plastic fob!
Private or shared gravelled courtyards and/or balconies are enjoyed in many of the rooms providing yet more space to relax and enjoy some downtime whilst soaking up the resort's ambient serenity.
Natural materials such as Lira wood furniture, jute flooring and stone walls give the hotel an eco feel to which yet further elegance is added by an array of specially commissioned artwork in the form of framed embroideries and silk prints. Crisp white bed linen is offset by splashes of colour provided by royal blue silk cushions and colour coordinated wall hangings.
I am enamoured by the bathroom as soon as I lay eyes on the spa suite's huge bathtub. Scattered with rose petals, it sure would make a romantic spot for post-sightseeing relaxation. I, however, am delighted to have this one all to myself. An indulgent solitary soak with mineral-rich Borghese bath products has a huge appeal right now and just what I need to revive traveller's fatigue.
There's a generous supply of goodies in each room: a complementary selection of fruit and outrageously delicious salted caramels are supplemented by drinks and snacks available for purchase. And it almost goes without saying that in the flower capital of the Orient, every room enjoys exquisite floral arrangements too.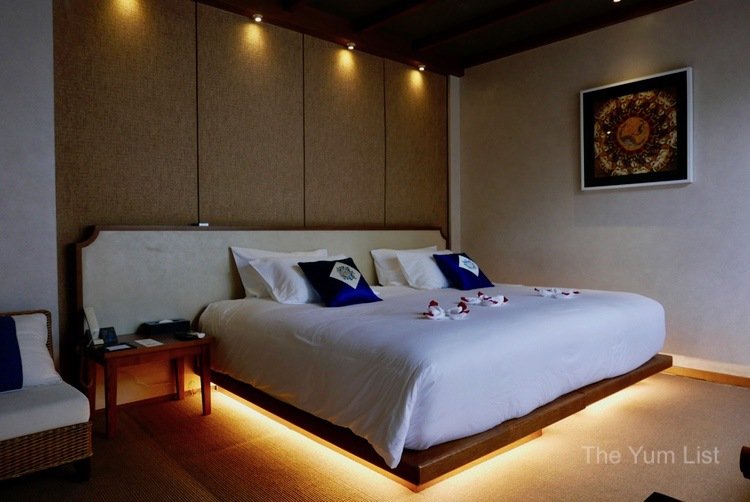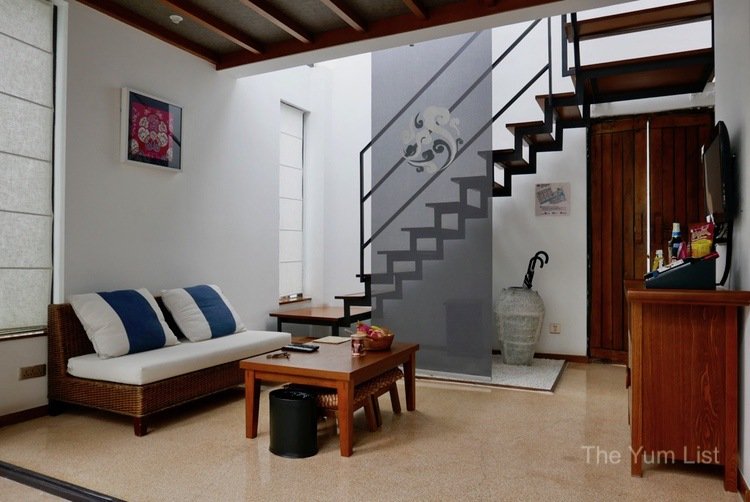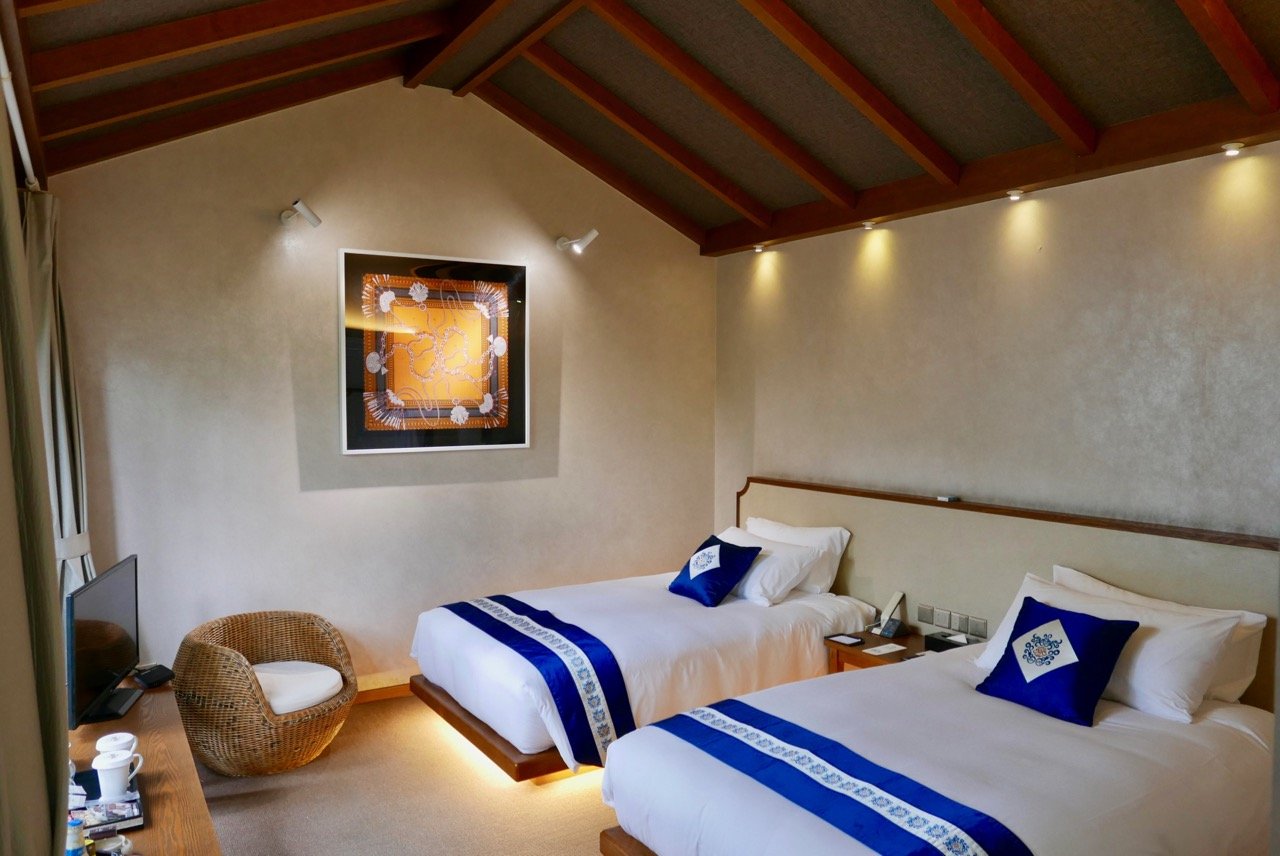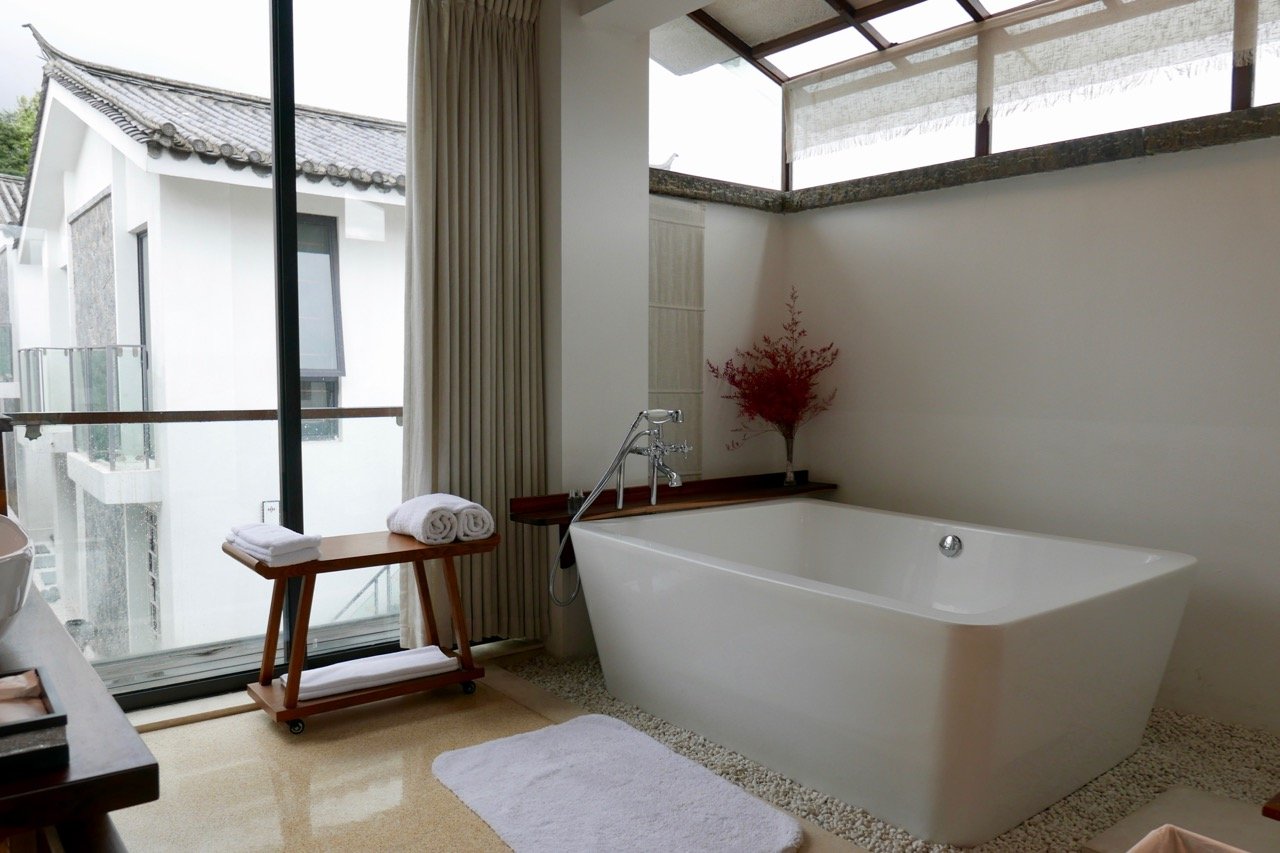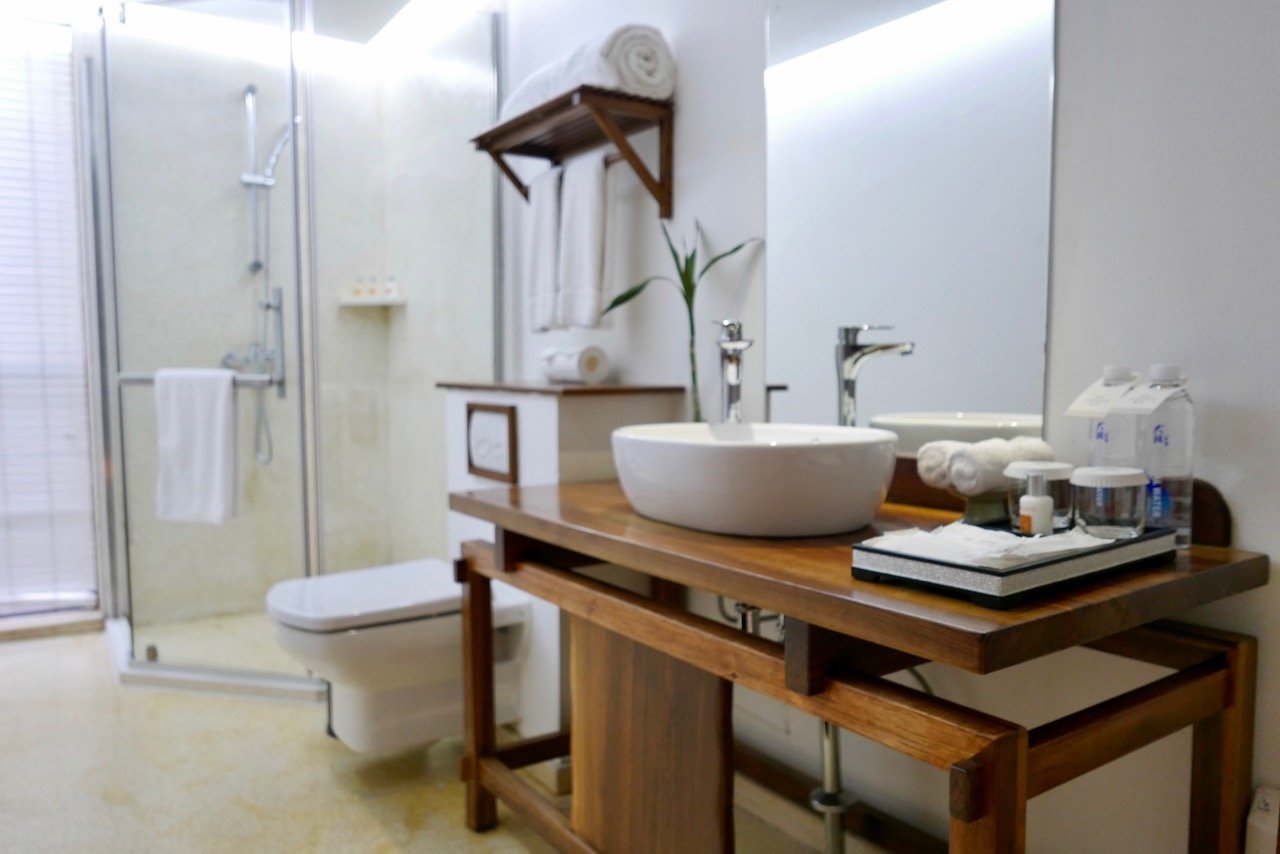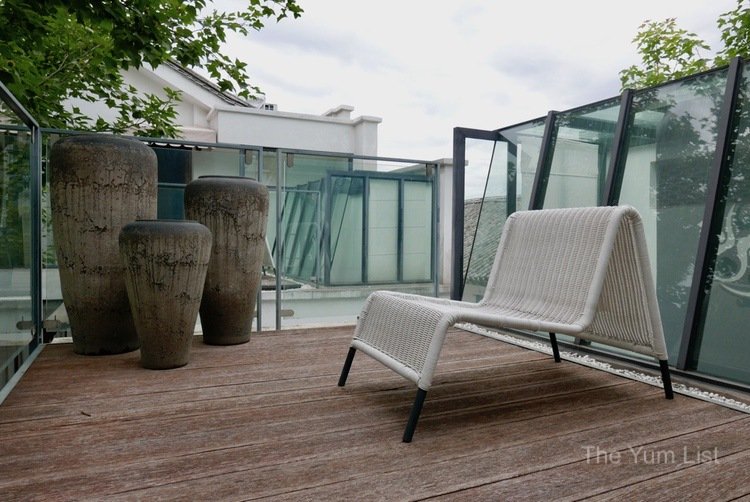 Best Hotel Location Dali
Situated within the Old Town gates, the hotel benefits from the peace and quiet of car-free daytimes and the proximity to the myriad of shops, bars and cafes of the historic centre. If arriving during the car-free times, the hotel will arrange for luggage to be collected and transported from outside of the pedestrian zone and there is complimentary, on-site guest parking.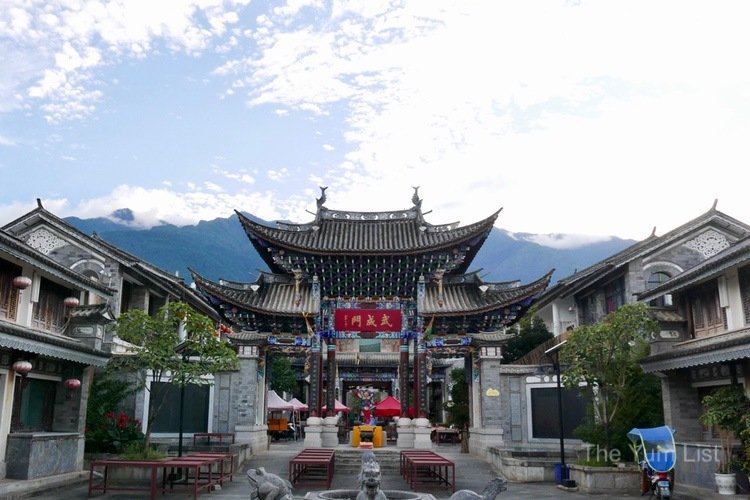 The One Resort Dali Breakfast
There is a good mixture of western and local breakfast choices here. In addition to the ubiquitous selection of cereals, yoghurts, pastries, egg, rice and stir-fried veggie dishes, there's a great noodle section that allows you to choose from a myriad of tasty toppings for your bowl of brothy noodles.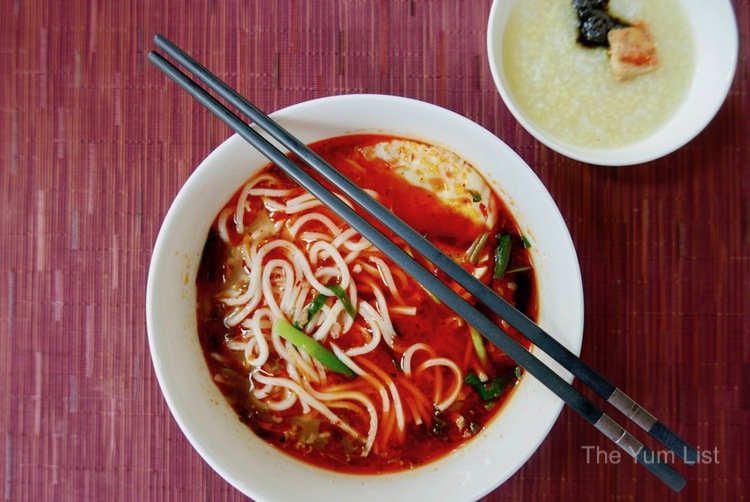 Dali Tea Ceremony at The One Resort
This ancient three-course tea ceremony is a tradition amongst the Bai people of Dali that originated as far back as the Ming Dynasty. Today, the ceremony is reserved for grand occasions such as weddings or to honour distinguished guests and so Mon and I feel very privileged to be welcomed to The One Resort with our own private ceremony and a full explanation of its symbolism.
The courses represent life's journey: the first one made from toasted large green tea leaves and mountain mineral water is rather bitter in flavour thus indicating the difficulties that one must overcome before experiencing success. The second is flavoured with honey water, local goats cheese strips and walnuts that lend a delicious sweetness representing the fruits of success that can finally be enjoyed after overcoming obstacles. The final course named 'reflection tea' has by far the most complex flavour profile. Honey, Sichuan pepper, orange peel and goji berries provide a combination of sweet, bitter and spicy notes that represent life's ups and downs and the peaceful attitude that one should adopt when reflecting on and appreciating the past.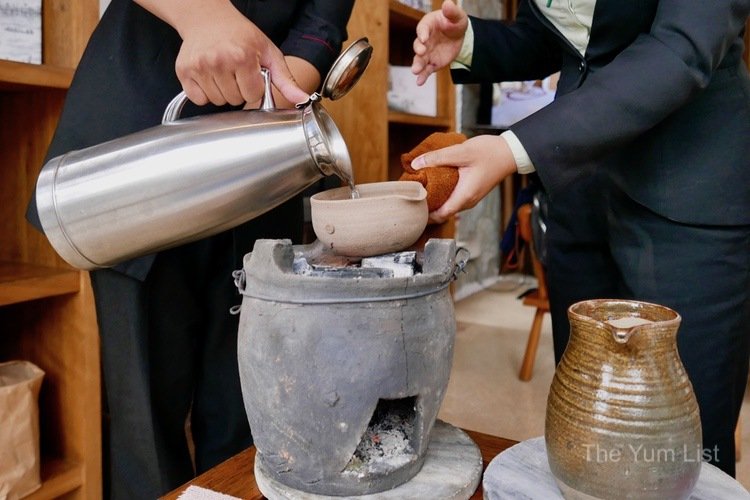 The One Resort Dali Spa
The relaxation provided by the hotel's tranquil ambience and zen design can be enhanced yet further by a visit to the spa. This is exactly what Mon and I needed after having spent most of the day travelling. No sooner had we stepped into the massage room than our muscles began to release tension. Soft lighting, gentle mood music and soothing sandalwood incense create a haven of tranquillity and a promise of glorious indulgence.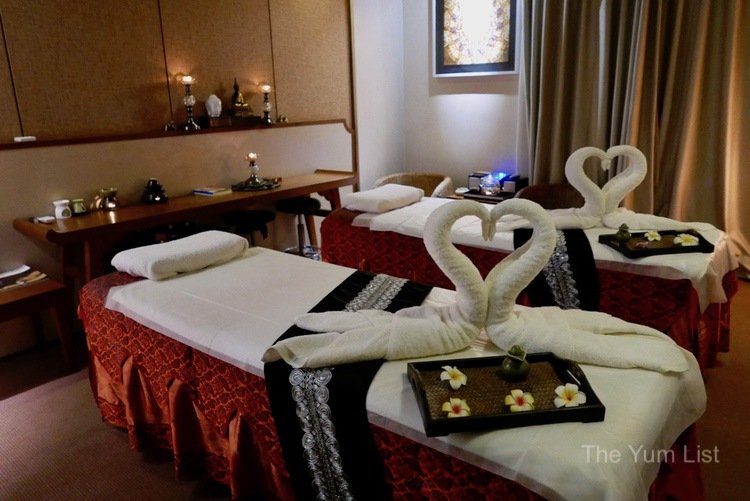 We enjoyed our 60-minute traditional massage immensely. A combination of soft and firmer deep-tissue strokes relax us both from head to toe and allow us to return o our rooms fully prepped for deep slumber.
Reasons to stay at The One Resort Dali: Wonderfully comfortable rooms, fantastic service, the spa, tea ceremony and a great location just seconds from the old town's labyrinthine streets.
The One Resort Dali
No 9 Boai Road,
671000 Dali, China
+86 872 8899111
www.theoneresortdali.com