Words: Monica Tindall
Photos: Rich Callahan
Gee, it's hard to believe that Mid-Autumn Festival is upon us again! This year, we launch the season with a tasting and presentation at the InterContinental Kuala Lumpur in their signature Chinese restaurant Tao Chinese Cuisine.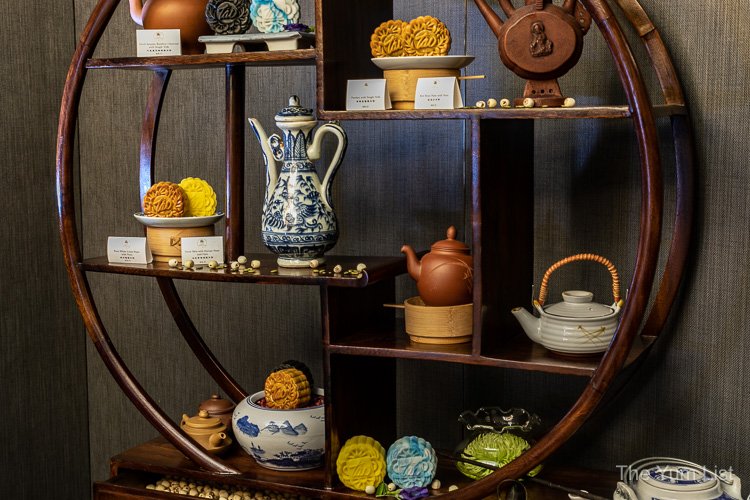 Chef Lo's Mooncakes InterContinental Kuala Lumpur
Dim sum chef, Lo Tian Sion, is the mastermind behind the recipes for this year's creations celebrating both tradition with some baked skin favourites and looking to the future with an exciting array of snow skin innovations.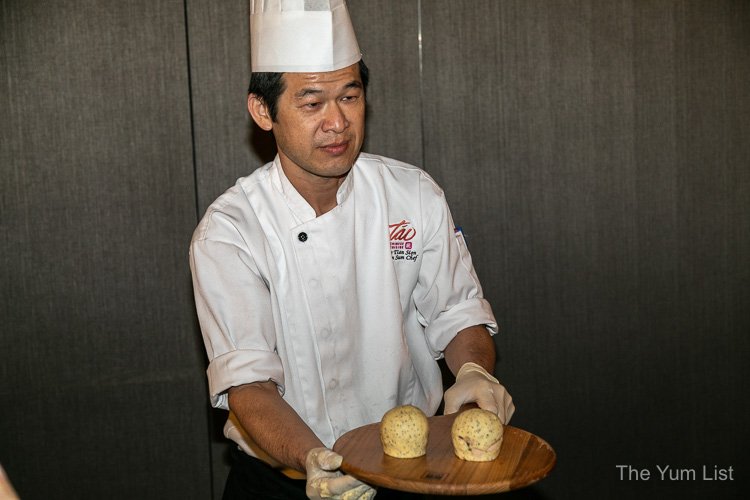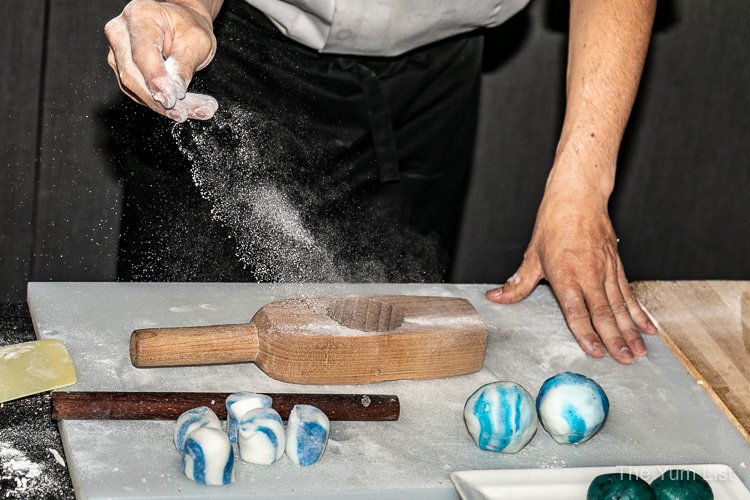 Before we get to sampling, Chef demonstrates the art of mooncake making: one baked and one snow skin. Shanghai Style Baked Black Pepper Smoked Duck Meat with Yam (RM43) is the baked signature for 2018 and is like no other mooncake I've tried before. Scallion pancake, a famous Taiwanese street snack, is the inspiration for this recipe. A flaky case holds tender duck and a mildly sweet yam paste. It's served warm and could almost be a meal in itself! Due to the delicacy of this mooncake, it is only available for dine-in.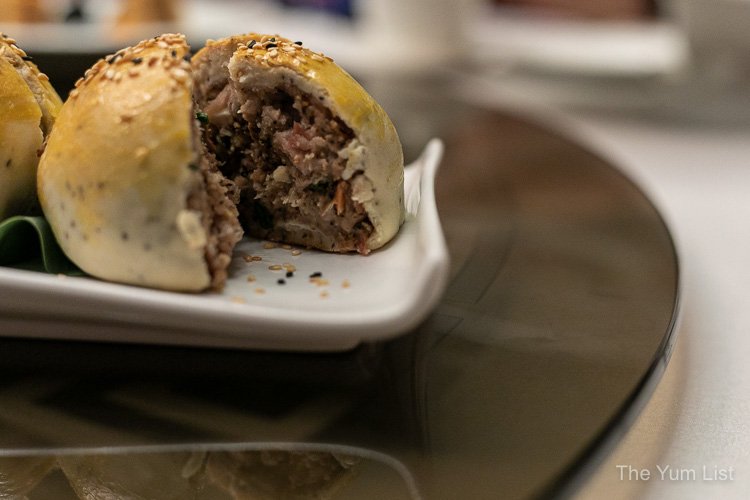 Winning the prize for the prettiest mooncake in town is the Marble Snow Skin with Butterfly Pea Flower and Bird's Nest (RM43). Also known as crystal mooncakes, snow skin mooncakes are relatively new to Chinese tradition (being introduced in Hong Kong in the 1980s). It's a non-baked style often filled with various fruits and mostly served chilled. This year's creation uses the renowned flower of the butterfly pea to gift it its gorgeous soft blue hue. Filled with birds' nest, it's said to have youth-giving properties, very good for the skin, and popular with the ladies.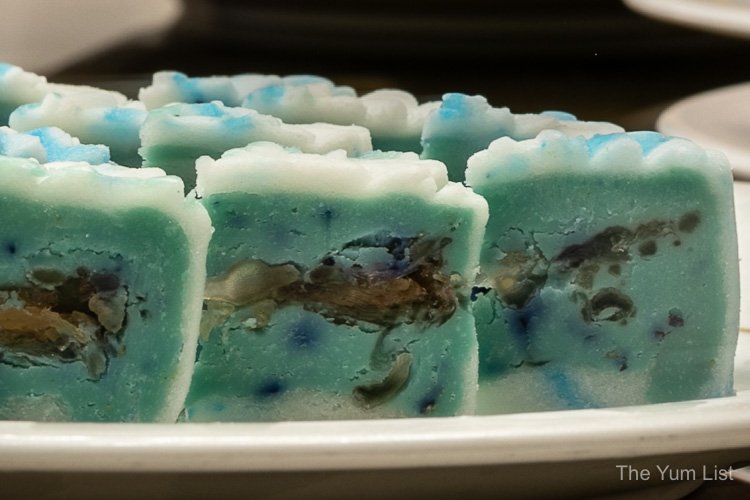 Mooncakes InterContinental Kuala Lumpur
Besides these two signatures, InterContinental Kuala Lumpur has six more baked-skin mooncakes available and another two snow skins. Of course, for you, we do our best to sample them all and cleanse our palates between bites with the Tao's signature tea blend of roasted tea leaves with rose petals.
Classic Baked Mooncakes
White Lotus Paste with Single Yolk (RM27), Pure White Lotus with Nuts (RM25), Red Bean Paste with Nuts (RM25), Black Sesame Bamboo Charcoal with Single Yolk (RM27), Pandan with Single Yolk (RM27), and Traditional Mixed Nuts (RM31) are the baked varieties. I know I'm going to sound like a Chinese grandma but the mixed nuts version is my favourite of these. I'm also rather fond of lotus and so the lotus with nuts came in a close second.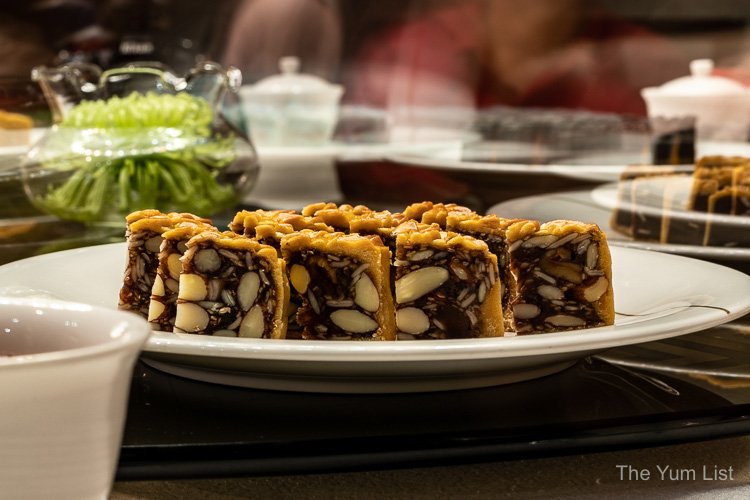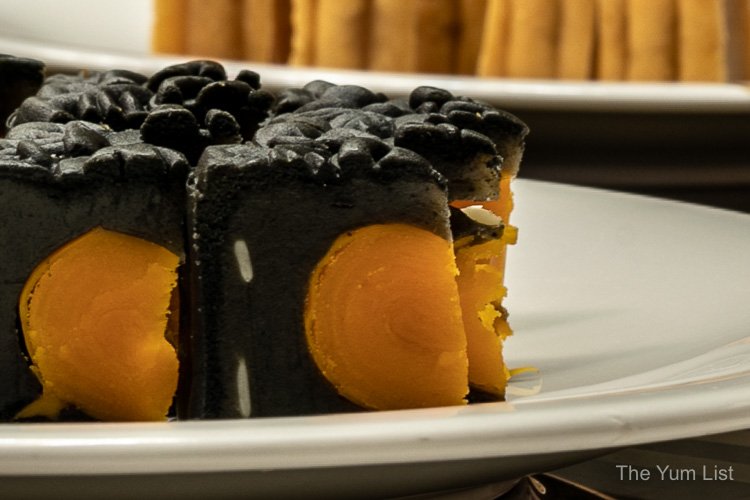 Snow Skin Mooncakes
Of the two types of mooncakes, the more contemporary snow skins are the most appealing to my taste buds. Chef's creative Japanese Green Tea and Cherry Jelly (RM31) is an interesting surprise this year. The bitterness of the tea is balanced with a soft sweetness in the cherry jelly. The layer of red jelly through the middle also makes for a welcome contrast in texture. The only one I don't try is Durian Paste and Oats (RM43). Despite all of these years in Asia, I've just yet to acquire the taste.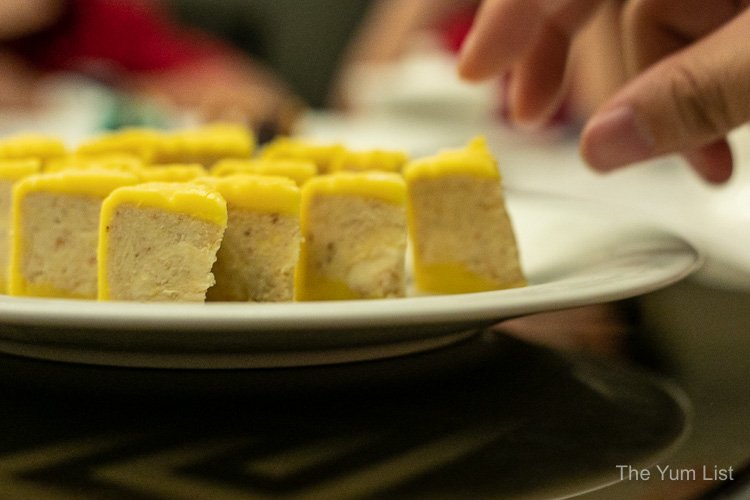 Tao Chinese Cuisine's mooncakes are available at the InterContinental Kuala Lumpur until September 24, 2018. IHG Rewards Club and various banks receive between 20 – 25% discount on purchases of boxes of four mooncakes.
Mooncakes from InterContinental Kuala Lumpur @Tao Chinese Cuisine
165 Jalan Ampang
50450 Kuala Lumpur
Malaysia
Website