Wild Mushroom Market Kunming, Mushroom Mania, Yunnan
Words: Louise Miller
Photos: Monica Tindall
Could Yunnan really have enough mushroom mileage to fill ten days worth of culinary discovery? This was one of the many thoughts that ran through my mind after receiving an invitation to experience mushroom cuisine in this South-Western Chinese province with Monica. Having taken a split second to accept, my initial research led me to believe that the answer would be a resounding 'YES!!!' The region isn't known as the Kingdom of Wild Mushrooms for nothing! Abundant rainfall brought by monsoons from both the Indian and Pacific oceans combined with the cool climate and strong sunshine in the Yunnan plateau favours the growth of up to 800 mushroom varieties and no less than 70% of China's entire mushroom yield.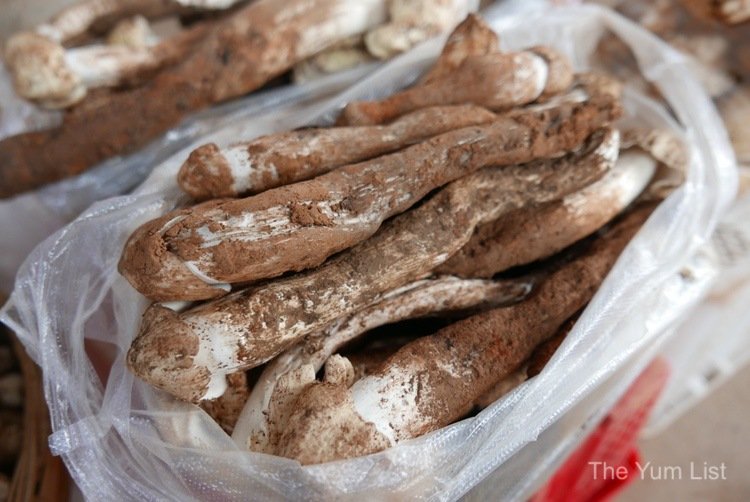 Wild Mushroom Market Kunming
Our second day in Yunnan was fully fungi focused. We began with a visit to the Mashuihua Market where stallholders vend the freshly foraged produce by the metric tonne. With jaws dropping increasingly lower, Monica and I ambled amongst mounds of mushrooms, the vast majority of which we'd never seen before. Along with the chicken oil, matsutake, a golden and black fungus that we'd enjoyed the previous evening, were a multitude of mushrooms that were completely new to us. Rough translations compound our fascination: goats' stomach or morels to westerners; old man's brain; dried meat, named for their taste and texture and so difficult to clean that they are peeled and chopped into tiny morsels before cooking; calves' liver mushrooms; and my favourite, visually at least, blue touching mushrooms that on human touch, leave inky blue fingerprints on their otherwise golden spongy undersides.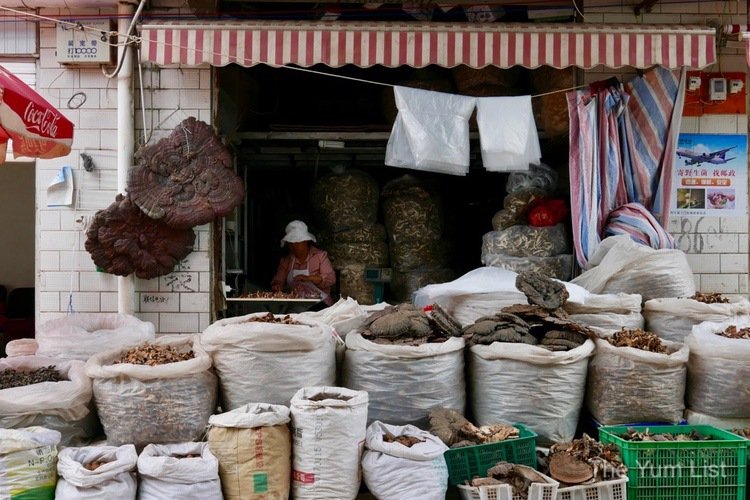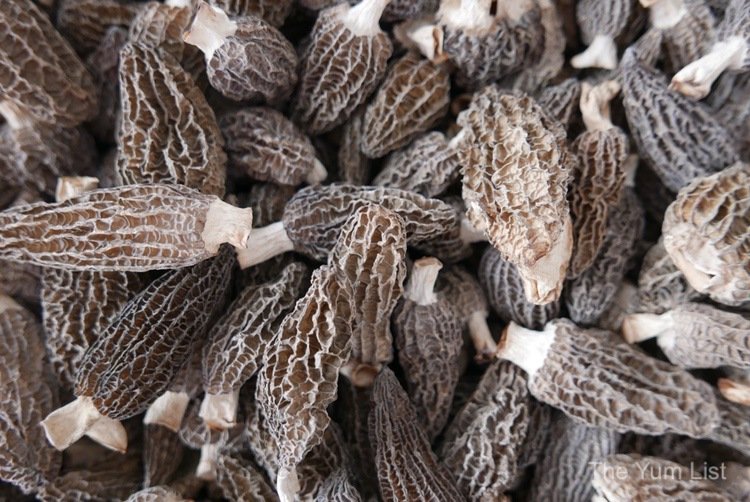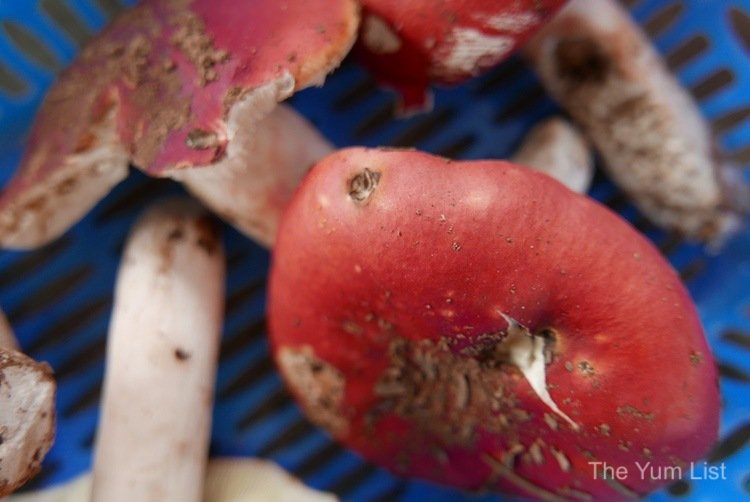 Having been a fervent foodie for as long as I can remember and a Yum List writer for the last four years or so, it's rare for me, and no doubt more so for Monica, to feel so dumbfounded and awe-struck by unfamiliarity but we really were. Other mushroom varieties as large as both of our heads put together left us utterly confounded, bombarding our lovely host with a barrage of questions and wearing down our cameras' batteries. We were left in no doubt that this is the mushroom capital of the world and we felt even more excited to be here.
Mushroom Hot Pot
What better way to celebrate our mushroom themed morning than to tuck into a mushroom feast? Our hosts, Kevin 1 and 2 (!) accompanied us to a local eatery, mere metres from the market, where the star attraction was mushroom hot pot. At this point, I felt on slightly more familiar territory as Chinese Hot Pot probably features amongst my top five dishes of all time but this one was unlike any I'd had before. The enormous pot of chicken broth awaited the addition of four mushroom varieties: chicken, chicken oil (chanterelles), green hats and copper greens.
As is the norm with Chinese hot pot, there's a separate bowl for us to make a dipping sauce with the array of herbs, spices, oils and vinegar that are placed before us. We create our own according to our taste and heat tolerance and loosen the mixtures with a ladle of broth. There was also a generous selection of leafy greens and a side staple of fried rice with dried meat mushrooms. What a delicious treat!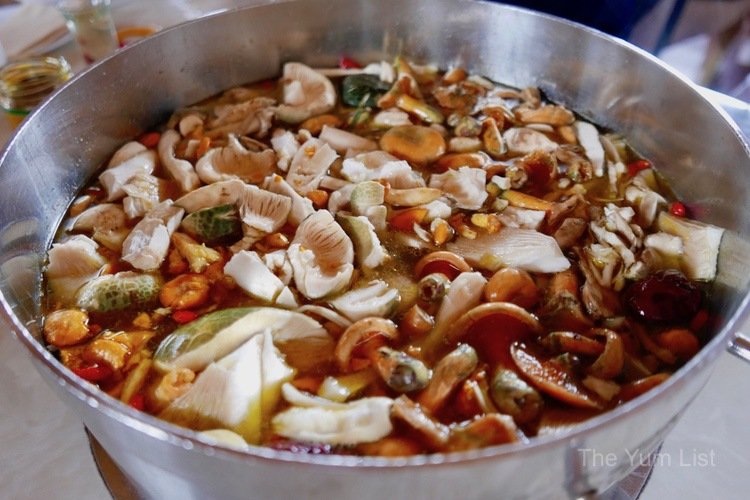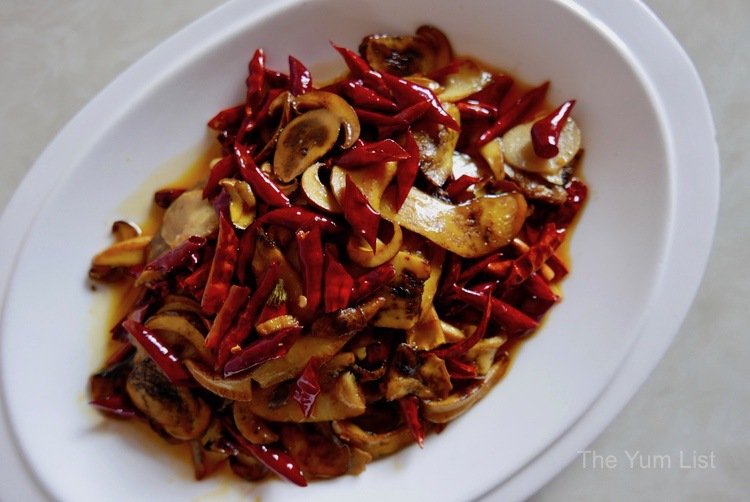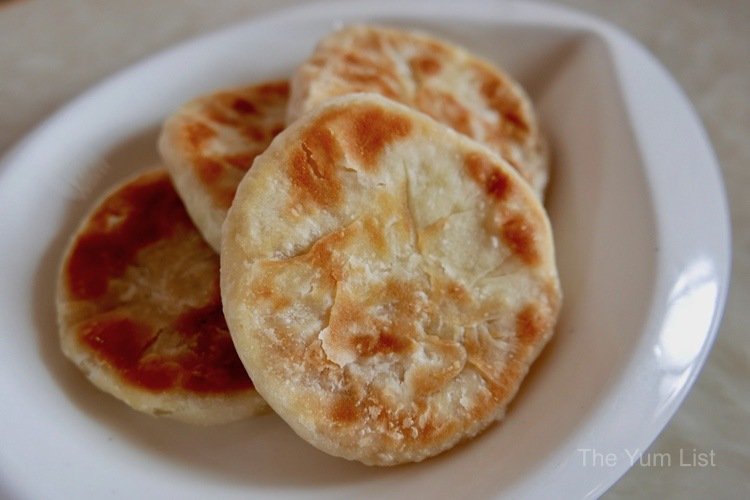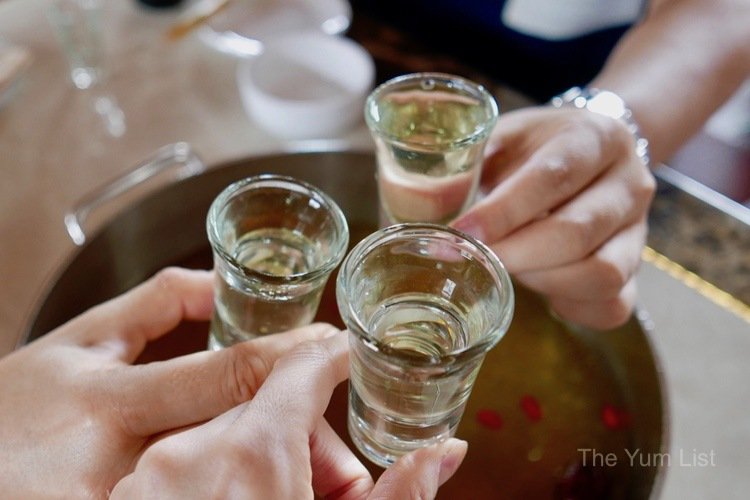 Foraging for Mushrooms in Yunnan
So, we'd marvelled at the market and feasted on hot pot, it was now time for fungi foraging. The Kevins, escorted by the restaurant staff who offered their services, escorted us to a neighbouring hillside rich in wild mushrooms. As with every activity on our itinerary, this one delivered far more than promised. In addition to trumpet, calves' liver and enormous chicken mushrooms errm… mushrooming everywhere, there were plums, a super sour fruit whose name was totally lost in translation and white, wild strawberries that tasted as sweet as candy. The restaurant guys unearthed the large hand sized chicken mushrooms whilst Kevin 1 and I picked, ate and then picked some more of the abundant fruit for the drive to Dali that lay ahead.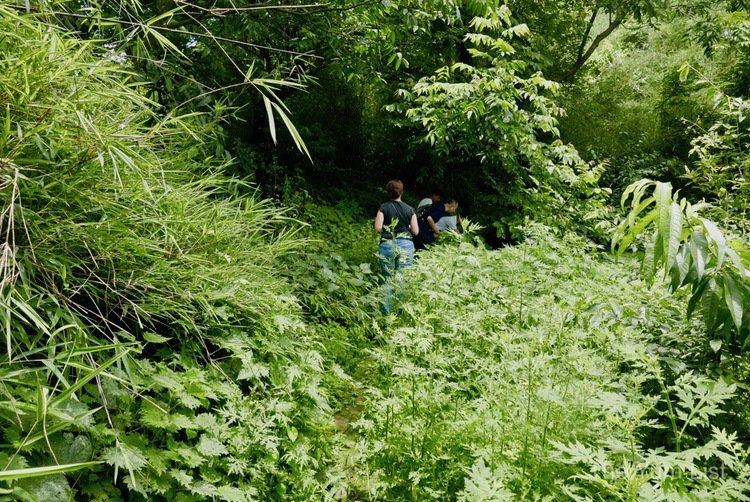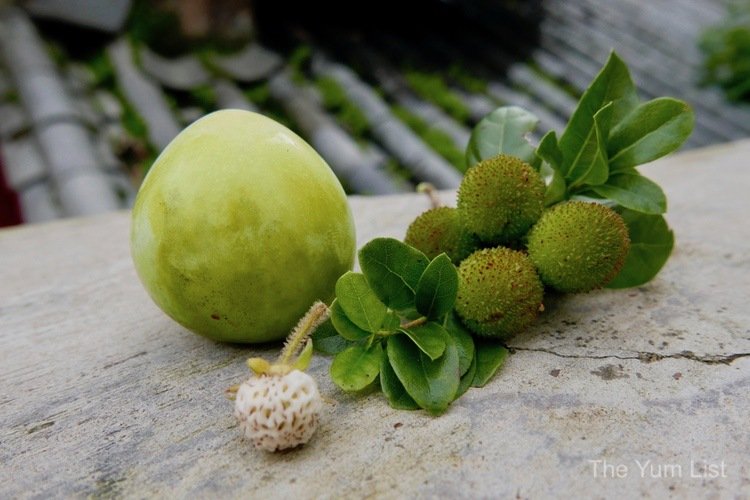 This was a truly unique experience that would be difficult to replicate without the aid of our expert local guides. That said, the market and restaurant are easy to locate. Ask the locals, possibly with the aid of a translation app, for good mushroom foraging locations. Better still, book a tour through the SilkTree Hotel, Kunming.
Have you ever seen as much variety as in the Wild Mushroom Market Kunming? Drop us a note below and share with us your favourite fungi.
Find more gourmet travel tips for Yunnan here.