Words: Louise Miller
Photos: Monica Tindall
If we'd been in any doubt over the culinary focus of tonight's dinner at Court Aux Nuages, an initial glance at the table would have given us a more than a subtle reminder. Stunning clusters of wild mushrooms, the like of which we'd never seen before, sit in mini wicker baskets decorated with luscious foliage and gorgeous floral arrangements.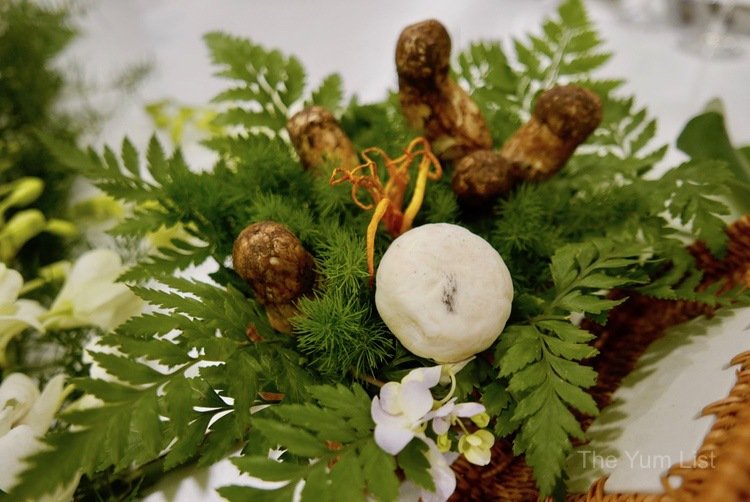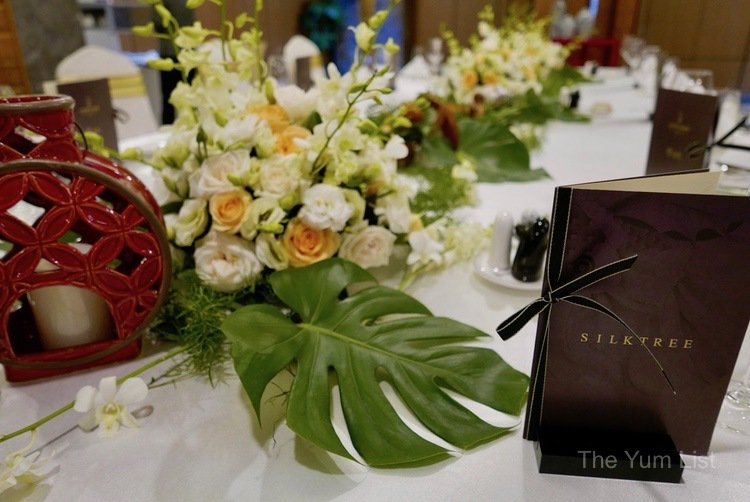 Mushroom Degustation Menu Court Aux Nuages
Executive Chef, Aries He, has designed a special menu to showcase the wealth of mushroom varieties that Yunnan province yields.
Wild Mushroom Sashimi opens proceedings. Featuring five different mushrooms, the dish is beautifully presented in a bamboo segment box. Raw pieces of chicken mushroom, golden fungus and matsutake offer fresh flavours with mineral notes. The accompanying sushi roll is enveloped in freshwater seaweed nori and contains the earthier chicken oil and tiger's paw mushrooms.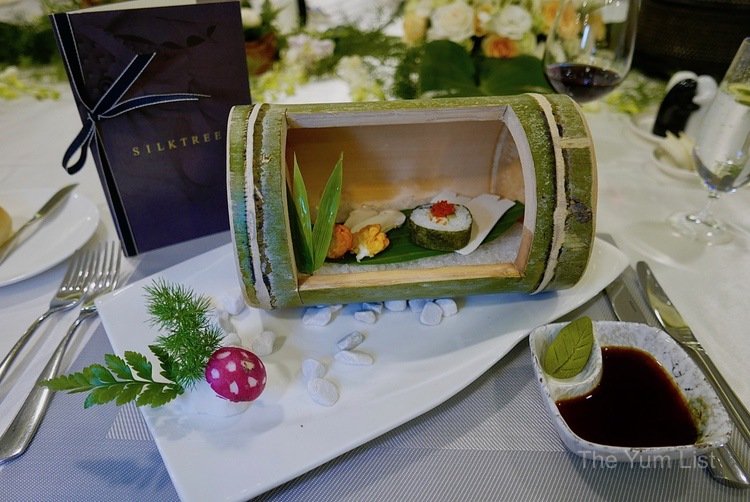 What follows offers a hint of the chef's Thai experience: there's a delicious sourness in the Assorted Mushrooms that's evocative of more familiar Thai salads. Tiny morsels of green hat, green copper and chicken oil mushrooms crown a bed of fresh water seaweed with an accompanying scattering of fried garlic and crunchy deep-fried pork skin.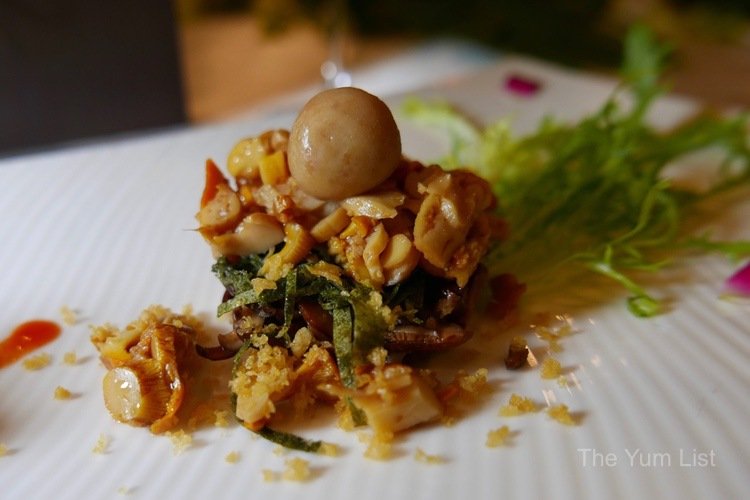 Presentation of this meal was proving to be as interesting and innovative as the flavours and the next course was no exception: Tea Pot Chicken Mushroom Soup was, as its name suggests, served in a dainty tea set. Fresh slices of chicken mushroom garnished with tiny strips of raw local ham sit in a delicate teacup awaiting a teapot pour of chicken broth. Partnering our first cup was a second one of goji berry, asparagus and ground pepper. Both furnished light, cleansing and enjoyable flavours.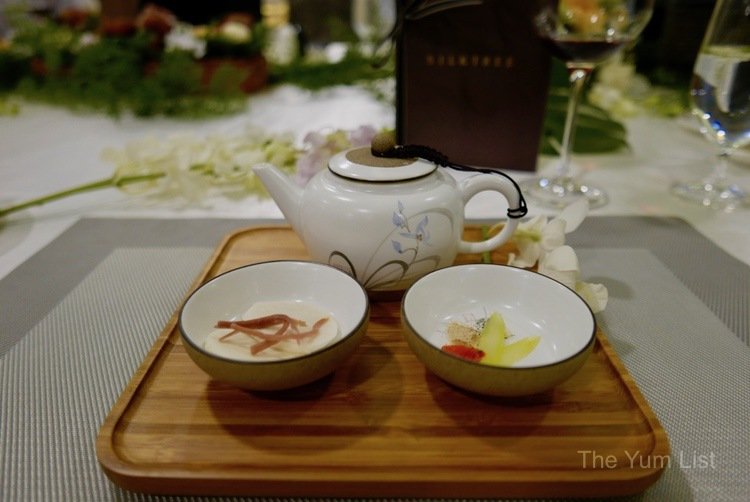 The Tibetan inspired Charcoal Roasted Matsutake provided a hands-on experience. By this stage of the proceedings though, our dexterity had been a little impaired by the copious amounts of Pinot Noir that the delightful attendants had been topping up almost every time we took a sip. Now equipped with our own mini charcoal grill, we placed the slices of matsutake on top, brushed with butter and waited.
Time flew by as our hosts made toast after toast both welcoming us and enjoying a little World Cup banter (and to think I'd been worried about being able to watch it in China!). By the time we'd thoroughly theorised on England's chances, our matsutake slices were golden and tender. Deliciously buttery and slightly nutty in flavour, they were a good segway to our meat course.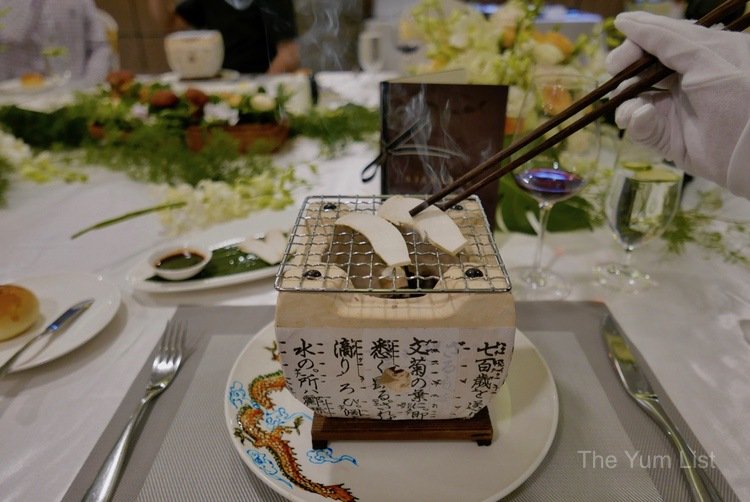 Local Steak with Truffle Sauce was cooked to our liking (medium rare pink for me) adorned with truffle slices and partnered with spring veggies and a rich and earthy truffle sauce.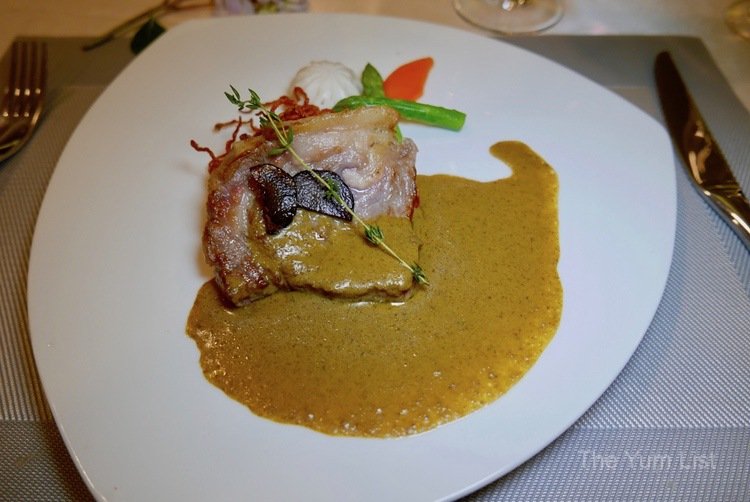 Steamed Rice with Virscent Russule and Saffron followed the meat. 'What is Virscent Russule?' I hear you ask (as did I) – It's the fancy name for the green hat mushrooms in the toothsome sauce that we mix with the local rice stained golden with Tibetan saffron.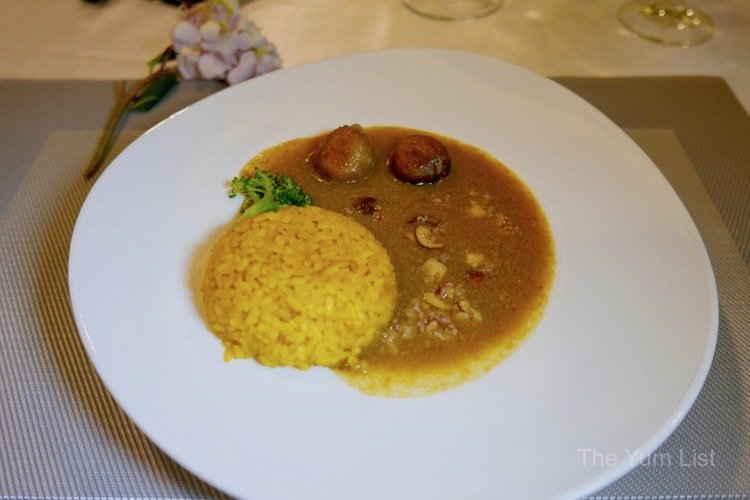 Only one savoury course remained and it was probably my favourite. The generous Mushroom Dumpling arrived in a bamboo steaming basket with a straw for piercing the skin and slurping the delicious broth that lay within. The minced mushroom filling had such a delicious depth of flavour it was almost meaty.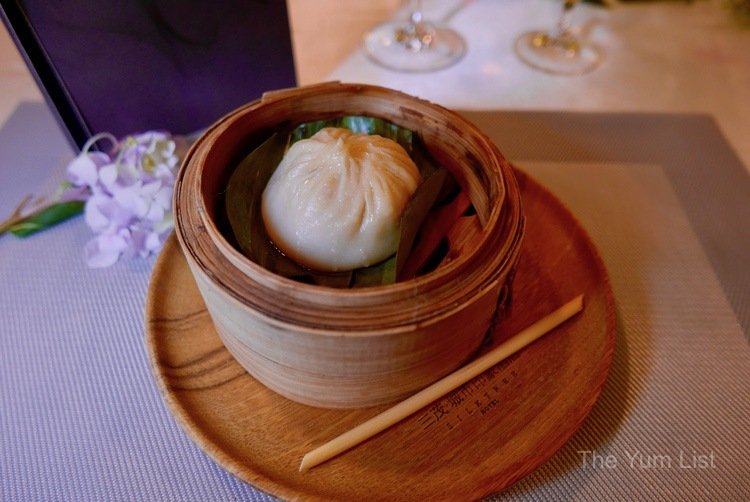 Since Yunnan is the flower capital of Asia and boasts the world's second largest flower market, it seemed appropriate that dessert is florally themed. Fresh Flower Jelly was as pleasing to the eye as it was to the palate: pretty translucent jelly discs encased a blueberry with strawberry and kiwi segments. The rose flavour was subtle, delicate and fresh – the perfect conclusion to a most unique and memorable mushroom experience.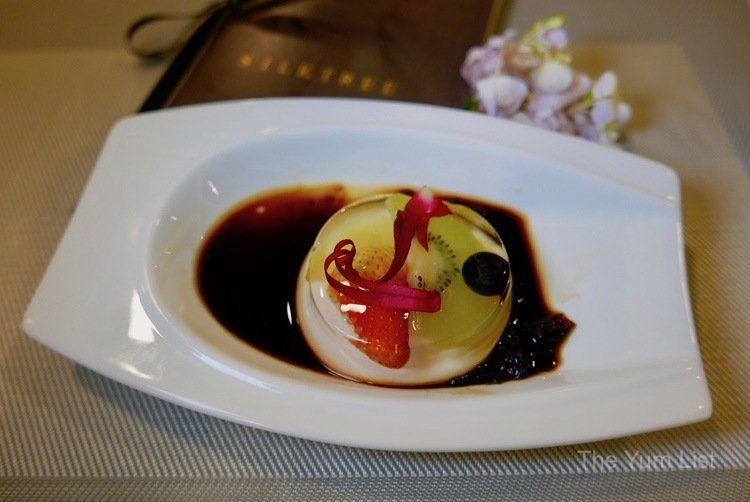 Reasons to visit Court Aux Nuages: innovative dining that showcases many of Yunnan's amazing mushroom varieties; stunning presentation with attention to detail and excellent service; of course, you must try their mushroom degustation menu.
Court Aux Nuages at The SilkTree Hotel
Building 7
Galaxy North Courtyard
Xiao Kang Avenue
Kunming
Yunnan P.R.C
+86 871 6851 3333
Find more gourmet travel ideas for Yunnan here.