Words: Louise Miller
Photos: Monica Tindall
Savouring our first sip of Shangri-la Beer's Black Yak in Dali, Monica and I had no idea of the amazing discovery to which this initiation would lead. Its rich maltiness intrigued and compelled us to investigate this locally brewed beer. Not being one to waste time, Monica was checking out the company and sending emails within minutes and before we'd finished the bottle that triggered this flurry of activity, she'd booked in a visit to the brewery to coincide with our visit to Shangri-la.
Shangri-La Beer – The Background
Situated in a fairly remote, industrial part of the city, the Shangri-La Highland Craft Brewery is a state of the art internationally designed 'monument to the craft of making beer.' Our visit starts with a guided tour amongst the gleaming vats and pipes, learning about the excellence achieved through combining high-quality local ingredients with Swiss expertise and precision.
The second part of our visit was where we discovered the real heart of this company and what a huge heart it is! The entrance to the visitors' centre reveals a gallery chronicling Shangri-La Beer's story which is both impressive and incredibly heartwarming.
Perusing the photographs, articles and memorabilia in the lobby, we learn that Founder Songsten Gyalzur was born and raised in Switzerland. His Tibetan mother, Tendol was raised in an orphanage in Shangri-la until she was adopted by a young German doctor couple and moved to Germany with them and then to Switzerland where she raised her own family. At the age of 36, Tendol decided to return to Tibet to start up her children's charity and orphanage and it was whilst visiting her there and seeing her hard work and persistence that Songsten decided to give up his real estate company to assist her.
As he became aware of the huge potential and gap in the market for beer brewing, Songsten used the business experience he'd acquired in Switzerland to set up Shangri-La Beer. His aim was to produce great Tibetan craft brews whilst supporting the local agricultural development and providing employment for many of the young people from the orphanage.
Eight years later, 80% of the brewery's employees are the young people who were raised in Tendol's orphanage. The palpable sense of family and pride in the company is undoubtedly partly attributable to the origins of its staff and also the fact that, as Songsten explains, they learned to brew beer together.
So, although it was the Black Yak that hooked us initially, we were now completely in love with this company which, in addition to all of the above, prides itself on its refusal to cut corners and its use of the best quality natural local ingredients. Could it get any better? Well, we'd yet to taste the rest of the beer…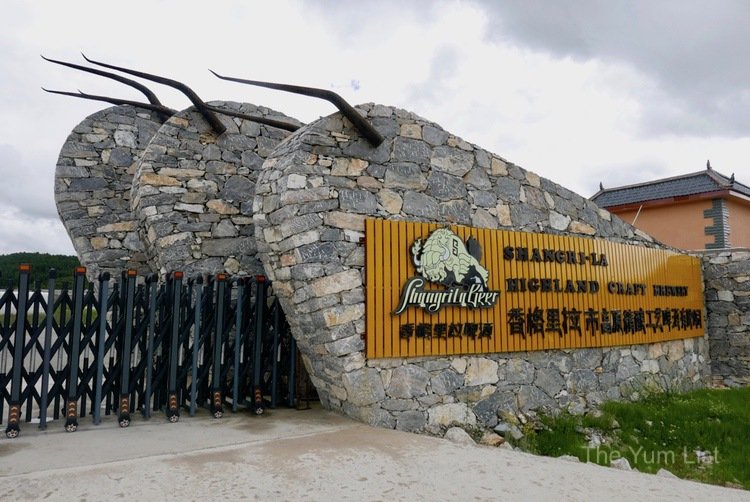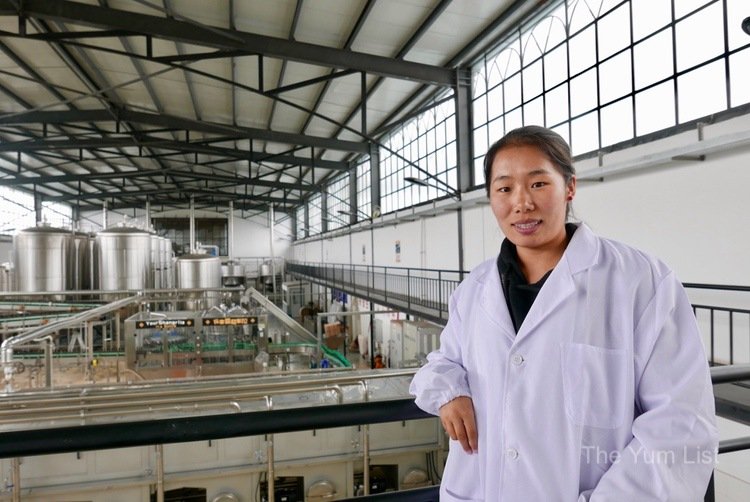 Shangri-La Beer – Craft Beer China
Shangri-La Beer produces six distinctive brews and we were delighted to see all of them lined up on our table in the bar alongside a battalion of glasses poised ready for the tasting to begin.
Winner of silver medals at both the Brussels Beer Challenge and the China Beer Awards in 2016, Yalaso (3.1%) is a refreshing premium lager with mild citrusy hops and a slightly sweet finish.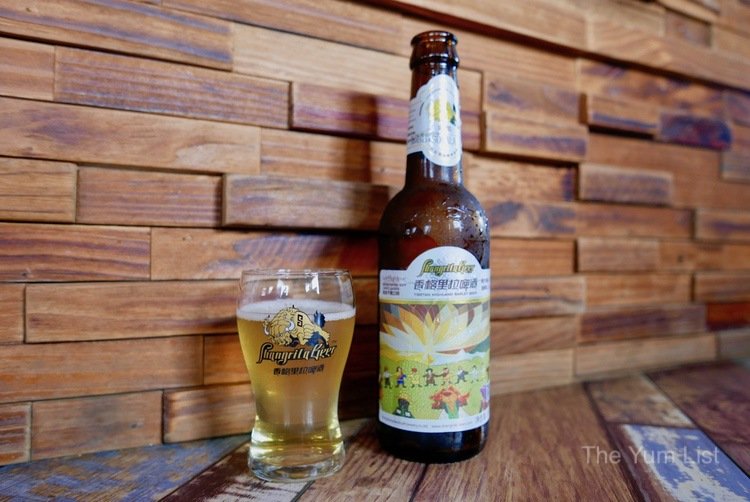 Son Gha (5.2%) is the brewery's very first beer. Made with local highland Qingke barley and Tibetan mountain spring water, its clear caramel notes and sweet finish make it a highly quaffable lager.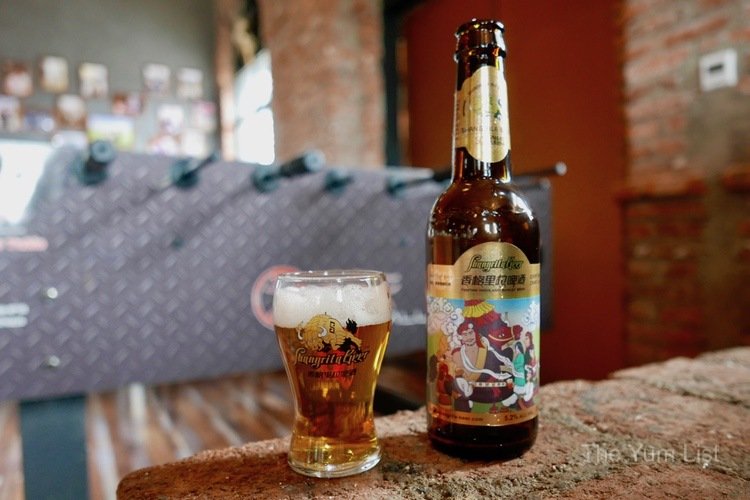 Tibetan Pale Ale (5.4%) is made with high mountain pine leaves and an ancient Tibetan yeast. This beer has refreshing citrus and pine notes perfectly balanced by a bitter finish.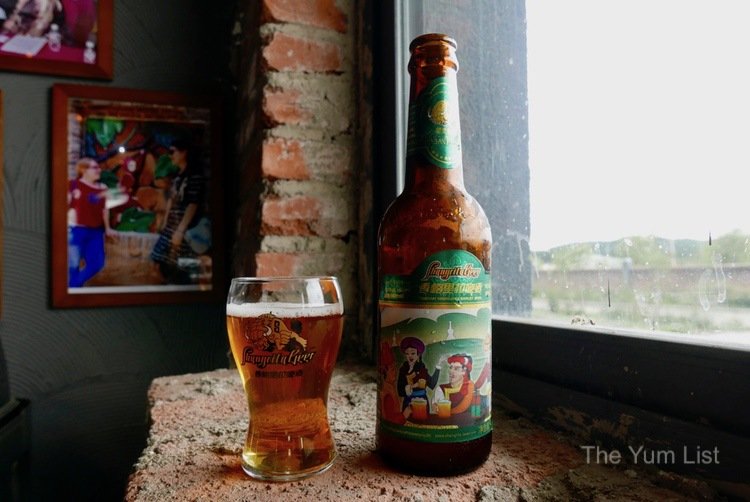 Fat Dolma (8.2%), as full-bodied and luscious as the eponymous lady on the label, has lovely tropical fruity notes of banana and mangoes with subtle spicy hints of clove.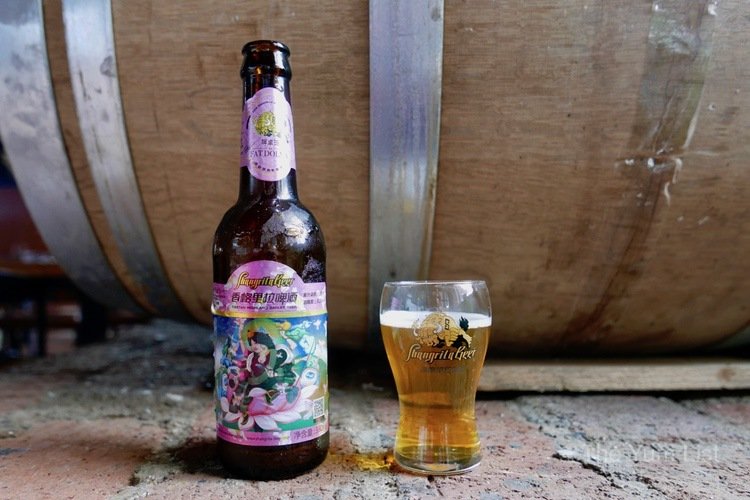 Super Nova (7.1%) a complex well-bodied beer packed full of flavour with notes of coriander and ginger was another very pleasant and refreshing brew.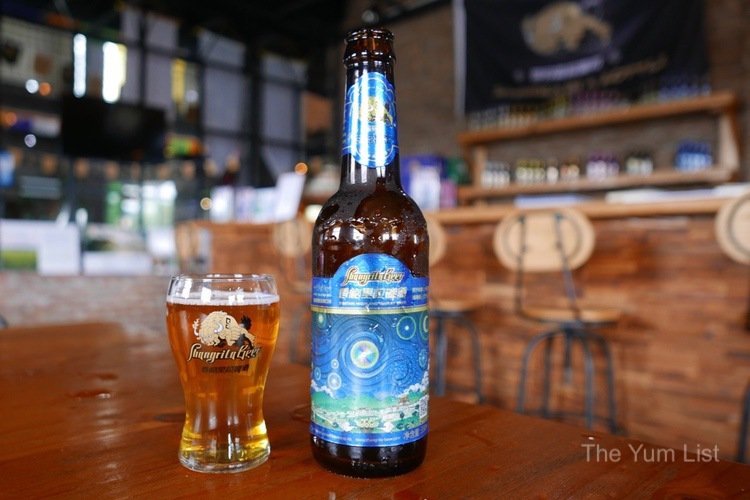 Black Yak (5.4%) is entirely responsible for having drawn our attention to this wonderful brewery in the first place. Silver medalist at the European Beer Star 2016, it is said to have all the power and spirit of the charging beast for which it is named – no wonder then that this one made us sit up and pay attention! It is brewed with the highland Qingke barley and black and caramel malts that produce delicious chocolatey and coffee bean notes that I love.
In addition to its six regular beers, Shangri-La Beer also brews a seasonal limited edition. We were treated to a glass of this, drawn straight out of the vat. Golden in colour and super refreshing with notes of tropical fruits, this was an unexpected bonus to our most memorable visit.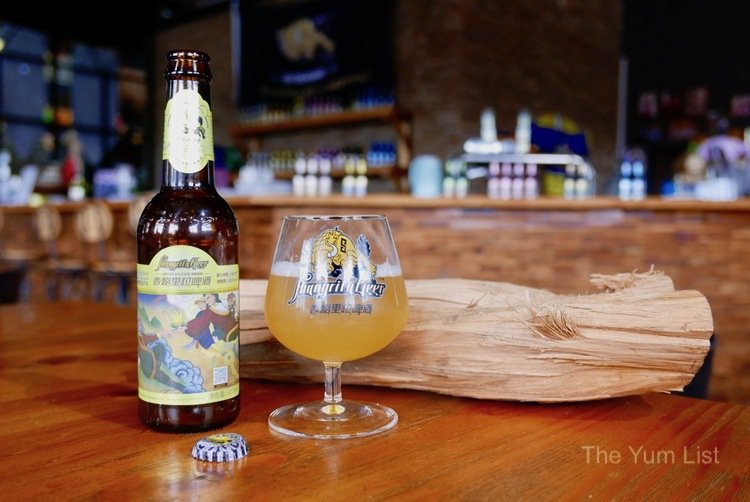 We left the brewery overwhelmed with the serendipity of its discovery. We'd been curious about Shangri-La Beer because it was local and tasted great but had no idea that further investigation would reveal a company with such an incredible community spirit and a special soul.
If you are planning a visit to Shangri-La we can highly recommend arranging a visit to the brewery. You can organise the same tour and tasting experience that we had by calling ahead and making a reservation. Brewery visit or not though, you must, at the very least, taste these great beers. You may well, as Songsten hopes, find within your bottle, your own Shangri-La!
Reasons to visit Shangri-La Beer Craft Brewery: the 6 delicious award-winning beers, an opportunity to taste a limited edition beer and a truly heartwarming story.
Shangri-La Beer
Shangri-La Brewery
Qingkou Industrial Zone, Shangri-La City
Diqing Tibetan Autonomous Prefecture, China
http://shangrilabeer.cn/
+ 86 (0) 88 7306 9519
[email protected]