Words: Louise Miller
Photos: Monica Tindall
With an overwhelming choice of restaurants, Dali is a great place for fervent foodies. We had some delicious meals here so in no particular order, here are the highlights:
Where to Eat in Dali
Long Xing Yuan (Prosperity Courtyard)
Great authentic local flavours in a beautiful old town setting. We feasted on a medley of unfamiliar dishes all ordered for us by our local friends. The cold rice noodles with assorted vegetables and fried chicken mushrooms reminded us a lot of Yee Sang for the cold noodle aspect and also, the way in which the ingredients are combined at the table. The result was a super tasty noodle salad with refreshing minty notes. Other 'must orders' are the roasted pork and fried beancurd skin and the black fungus with walnut gingko and Chinese chestnut.
168 Well Temple, Bo Ai Road, Dali Old Town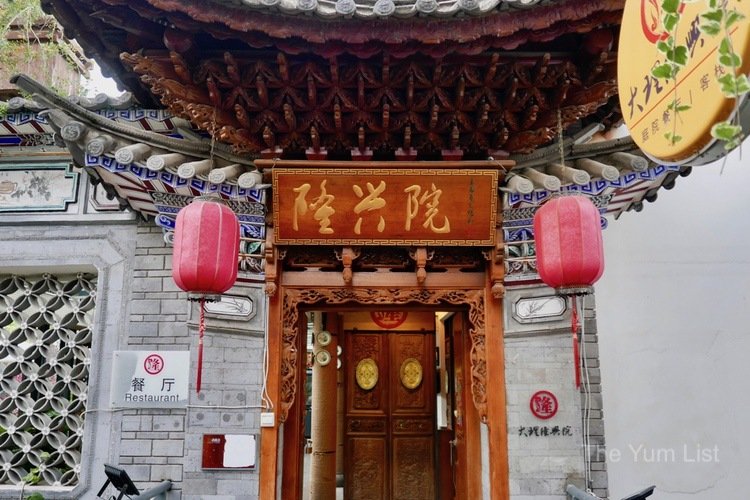 Chai Mi Duo (Farm to Table)
Chai Mi Duo is a fantastic cafe that uses fresh, organic ingredients from their own farm. The ambience is light and airy with gorgeous arty touches around every corner. Overlooking a courtyard with a large terrace and balcony there is plenty of space both inside and out to enjoy their tasty fresh and nutritious fare. Our top picks are the Farm Green Salad (packed full of fresh, vibrant ingredients) and Mushroom & Veggie Pizza (an original and interesting base with delicious toppings). The farm fresh yoghurt and biscuits are also very tasty.
Ye Yu Road, Dali Old Town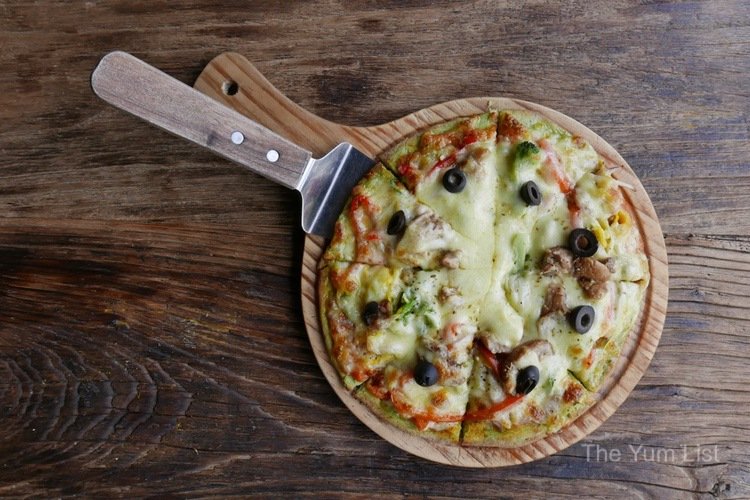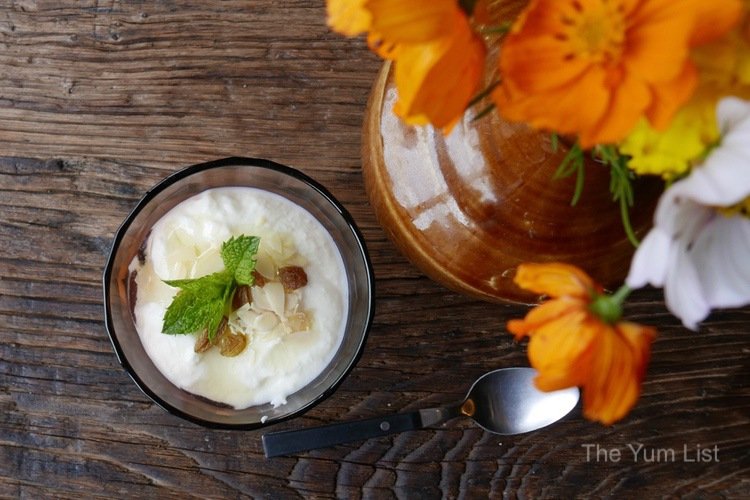 Yu Ren Ji Yi (Elm People Memory)
Enjoying a stunning setting by the Red Dragon Well and breathtaking vistas of the temples and traditional grey slated roofs of the old town, Yu Ren Ji Yi is a great choice for dinner. Be sure to try their Yi Ja Liang Ji or home cooked cold chicken, a dish reminiscent of Thai and Vietnamese salads with shredded chicken meat and oodles of ginger, green herbs and fiery chilli. Our other top pick is the Dali fish soup: made with carp from Er Hai lake and loads of other flavourful ingredients such local ham, pork meatballs, pork egg dumplings and crystal noodles, every ladle full brings something different to the surface.
Central Square, Red Dragon Street, Dali Old Town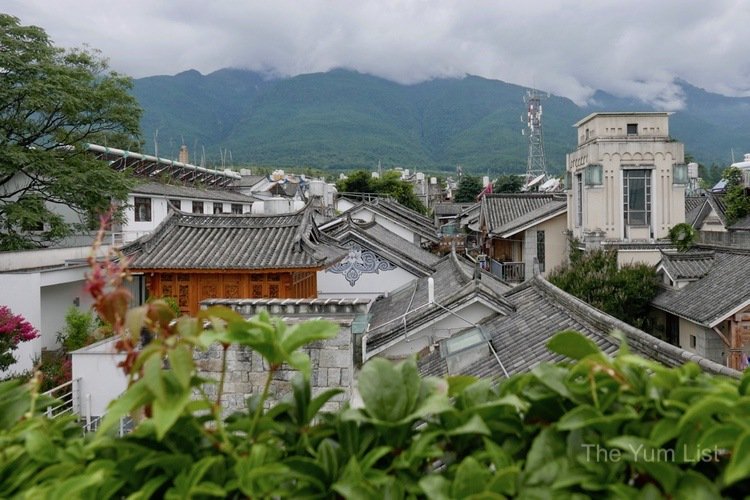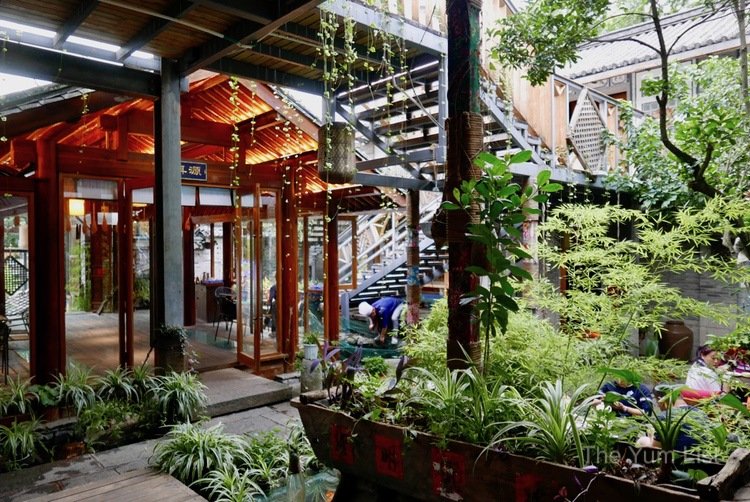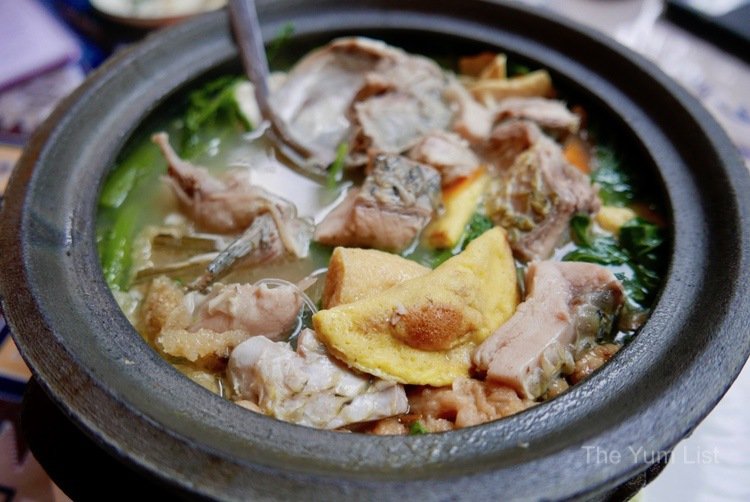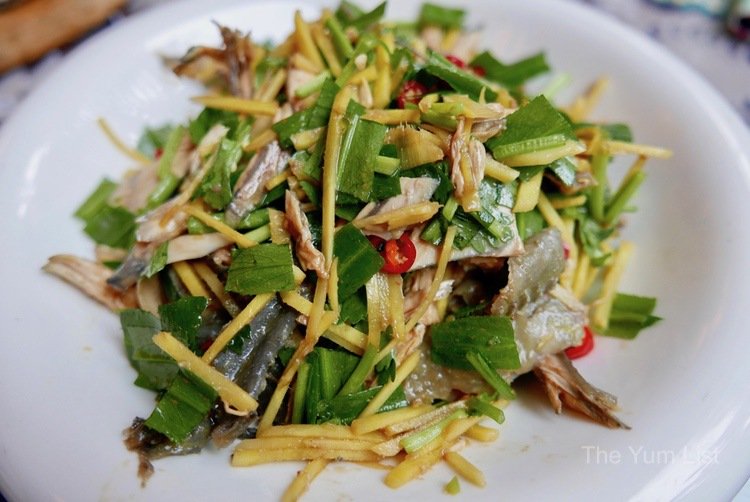 Hilton Dali Resort & Spa
If in need of a break from local flavours and/or a touch of luxury in a tranquil setting with Er Hai lake views, look no further than the Hilton Dali Resort & Spa. Its all-day dining restaurant offers dishes to suit every whim and palate. Mon and I were craving something fresh and light after so much indulgence so the Caesar Salad was a very welcome option. Our companions, however, went for Chicken Rice and a classic burger and both reported back favourably.
Gan Tong Road, Qi Li Qiao, Dali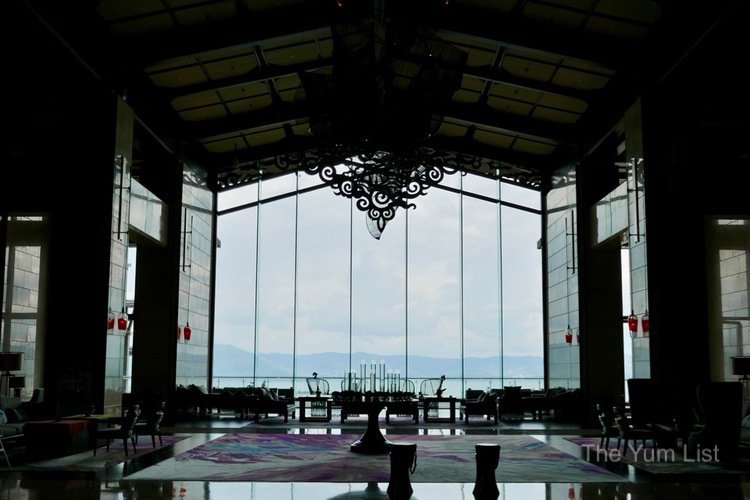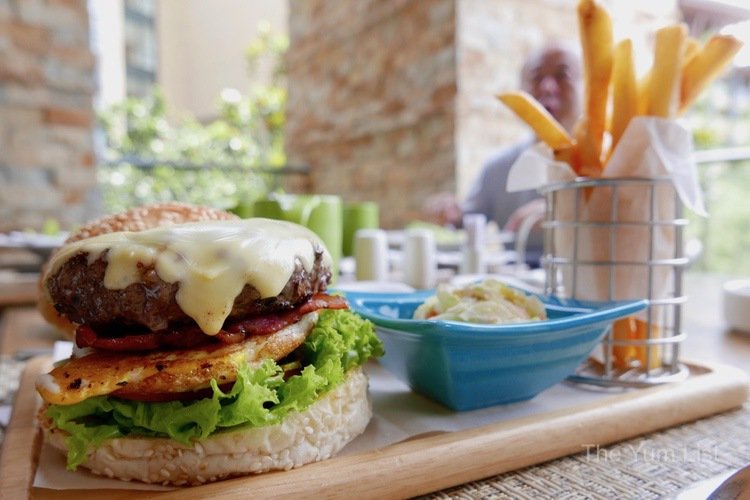 The Monastery Dali
The Monastery just outside of Dali is worth a visit for the beautiful flowers and peaceful setting alone but the great tea room and vegetarian lunches add an extra appeal. The nuns prepare wholesome meat-free meals every lunchtime for a paltry $7 and change the menu on a weekly basis. You may even be lucky to visit on one of the days when lunch is served free of charge. Wait in line, load up a bowl with veggie goodness and eat in the tranquil setting of the floral courtyard. The only condition is that you finish everything and clean your bowl afterwards.
Cang Shan GeoPark, Dali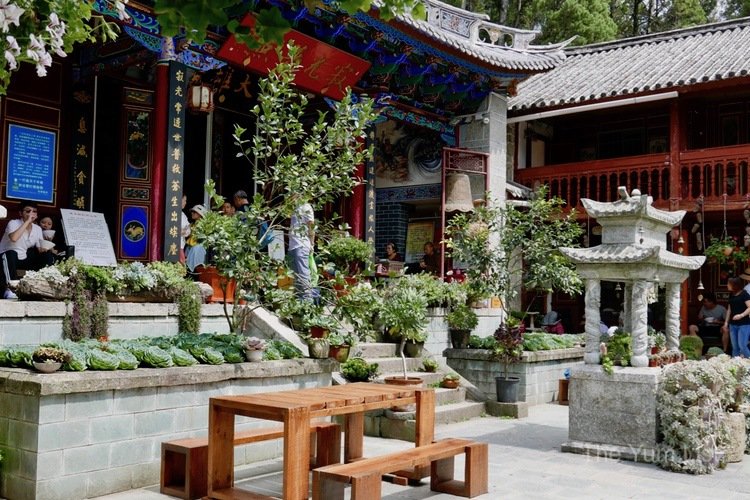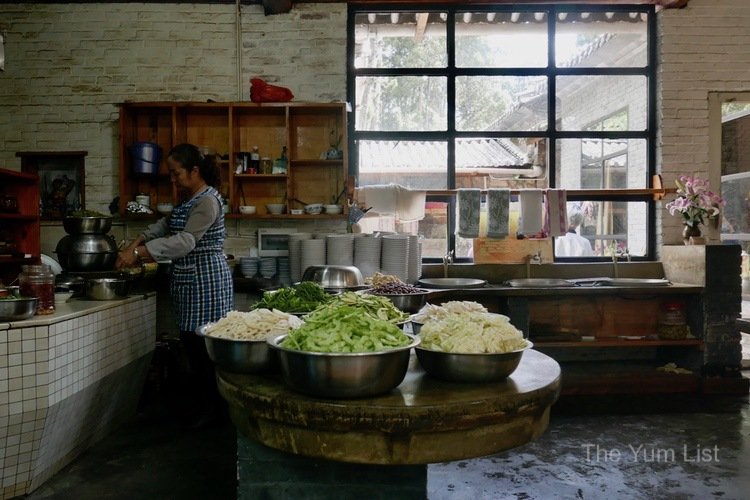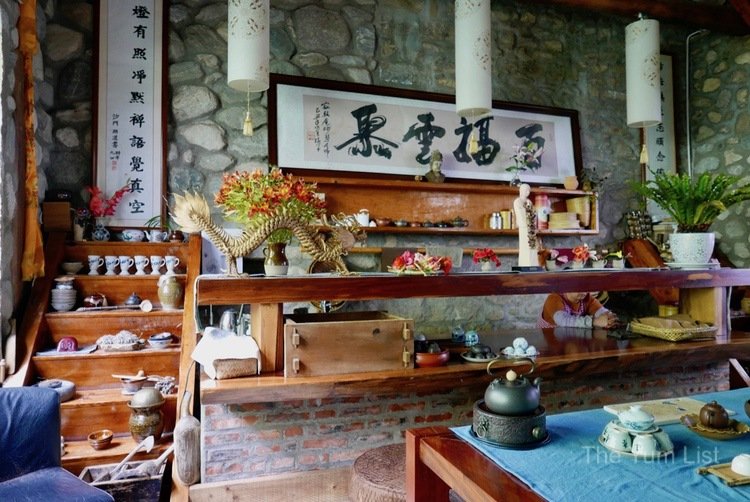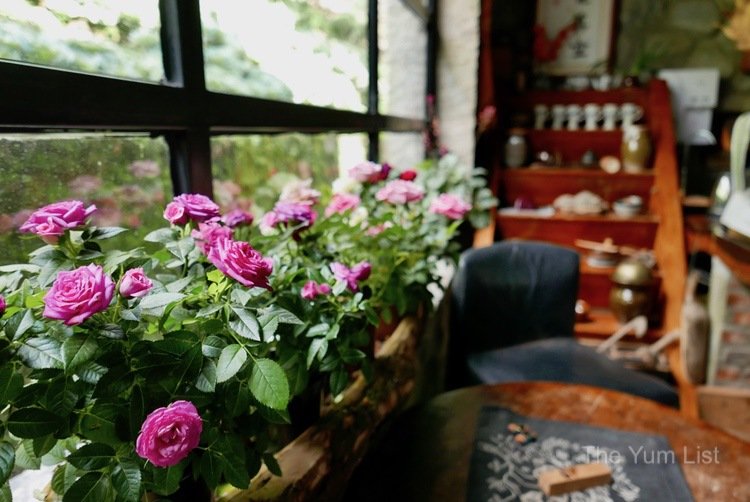 Yi Dai Yuan Restaurant (Peacock Banquet)
After over a week of incredible dining experiences around Yunnan, Monica and I really thought that there was nothing left to surprise us. We were wrong! It's the preparation of the table, many of the ingredients, and the final presentation that has our jaws dropping in synchronicity. We watch in awe as our server, lays out layers of different coloured sticky rice around the peacock head decoration. Step by step, an entire peacock design is crafted by a multitude of dishes: vinegar infused ear mushrooms; an entire fish fresh from neighbouring Erhai lake, grilled with herbs, ginger and chili; a palm leaf parcel of steamed spiced enoki mushrooms with vinegar and, definitely a first for both of us, deep-fried grasshoppers and dragonflies. Finally, various condiments, a bowl of a tasty sour broth and dishes of dry ice are added and we have our very own peacock banquet. We slip on plastic gloves and eat with our fingers as tradition dictates. Another truly unforgettable experience!
Da Feng Road, 214 State Road, Dali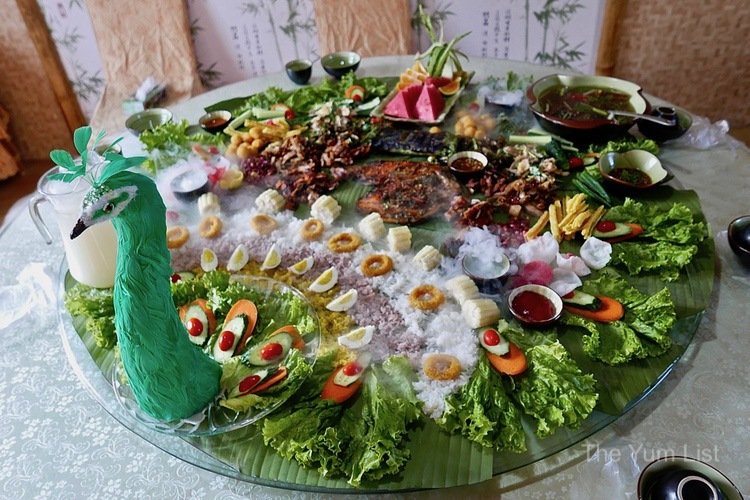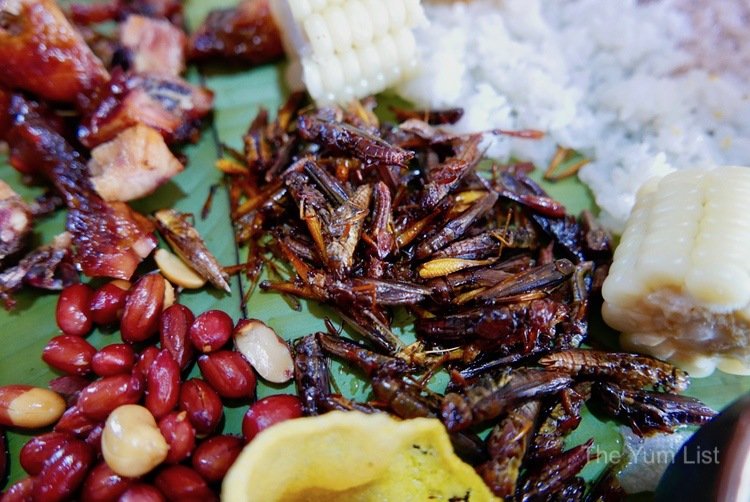 Do you have any advice on where to eat in Dali? What are your favourite restaurants? If you haven't yet been, where might you like to eat in Dali? Drop us a note below.
More tips for gourmet travel in Yunnan here and many more photos of Dali delights here.
We found all of these delicious restaurants with the assistance of the local travel experts at SilkTree Hotel.