Words: Nathaniel Jay
Photos: Monica Tindall
Guest Thai Chef Burin Pongchang
Hailing from Bangkok, Chef Burin Pongchang is the guest chef at Nook, Aloft Kuala Lumpur Sentral's all-day-dining restaurant for the entire month of September. Together with the hotel he is offering a Thai Food Promotion priced at RM118 for adults and RM59 for children aged 6-12.
Chef Burin currently works at The Royal Orchid Sheraton Hotel & Towers in Bangkok but will be stationed at Nook KL for the whole of this month. With close to thirty years under his toque, he has had the opportunity to lend his talents to promotional events at Sheraton Xiamen; The Westin Guangzhou and Le Meridien in Kota Kinabalu.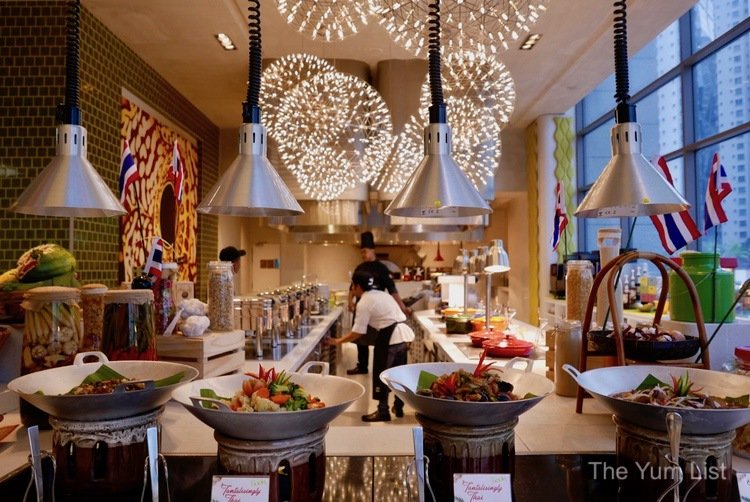 Thai Food Promotion – Buffet
The Thai buffet has two rotating menus, featuring appetizers to desserts. You'll have to dine at least twice to sample them all.
I dined on the first day of the Thai Food Promotion and discovered Som Tum Pol La Mai, a sweet and sour salad of green apples, corn, chillies and lime. Spicy minced chicken salad, Larb Gai, was there as well. Larb Gai is a fairly common staple dish of minced chicken, shallots, galangal, tomato, coriander, mint, lime juice, fish sauce and dried red chilli flakes. Traditionally the larb gai is tossed with toasted rice powder (khao khua). The taste is absolutely unforgettable and it is used as both a thickener and a flavoring agent. Just the right balance makes a larb gai great.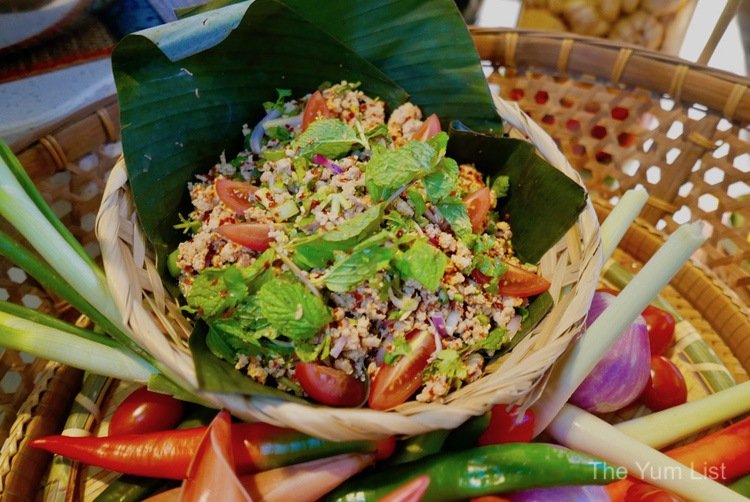 Other items on the menu were Kaeng Massaman Nua or massaman curry with beef, a more sweet than spicy curry and firm favourite of those preferring a lower level of heat in their Thai recipes. Gai Kra Tiem Prik Thai, which is stir-fried chicken with coriander root, garlic and pepper, was presented in true Thai style, with an array of prettily carved veggies. Pad Kra Prao Tha Lay, a dry seafood stir-fry with hot basil seemed a popular dish with Malaysian diners (locals sure do enjoy their seafood). To balance out the proteins, Pad Pak Nam Mun Hoy provided a mound of crispy fresh vegetables cooked ever so lightly and tossed together with oyster sauce.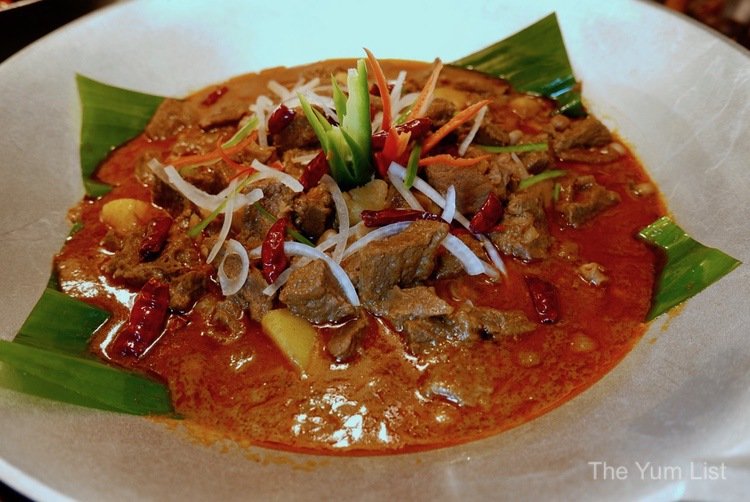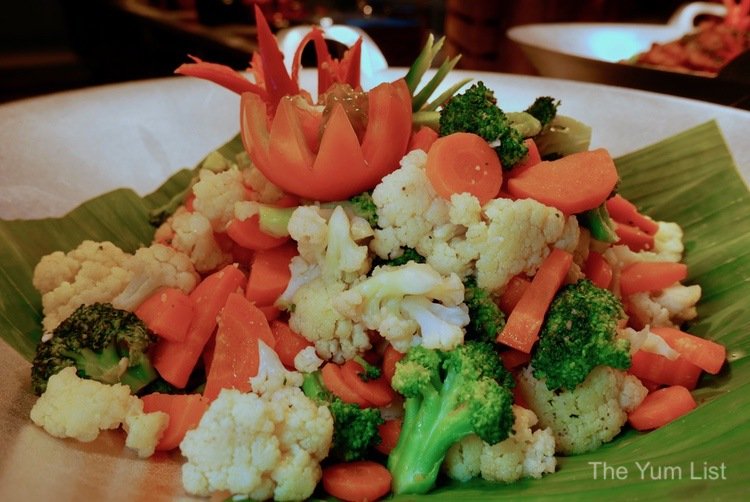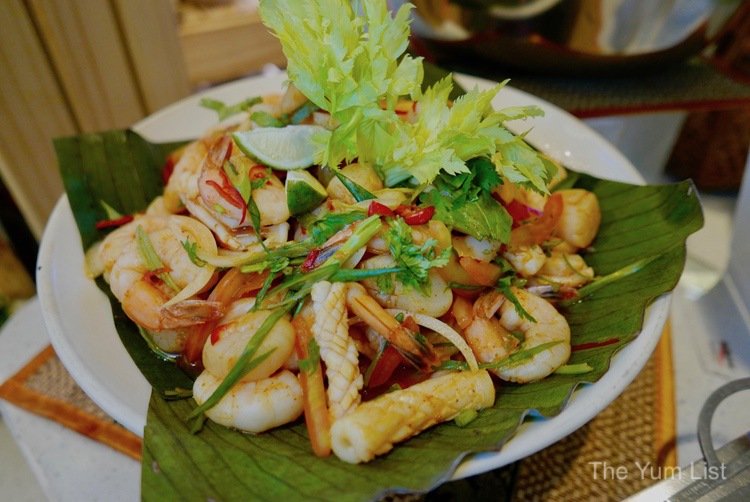 Seeing Chef Chef Burin Pongchang in action is one of the highlights at a chef-attended station where the chef himself scoops up Pad Thai onto plates along with scoops of the spicy and sour prawn soup, Tom Yong Goong.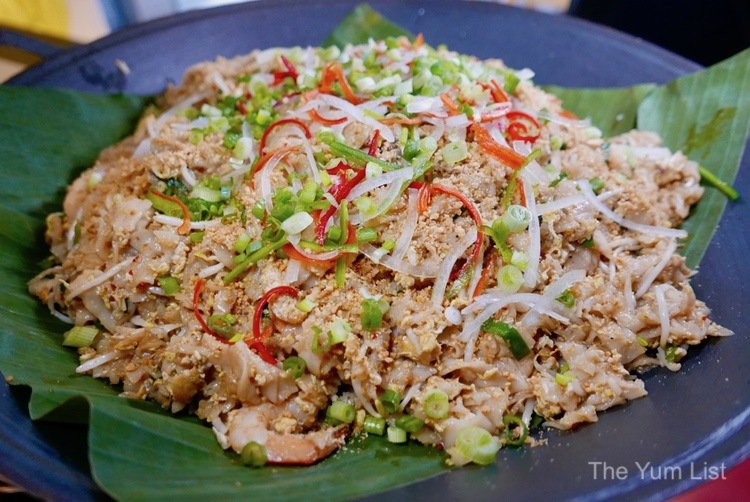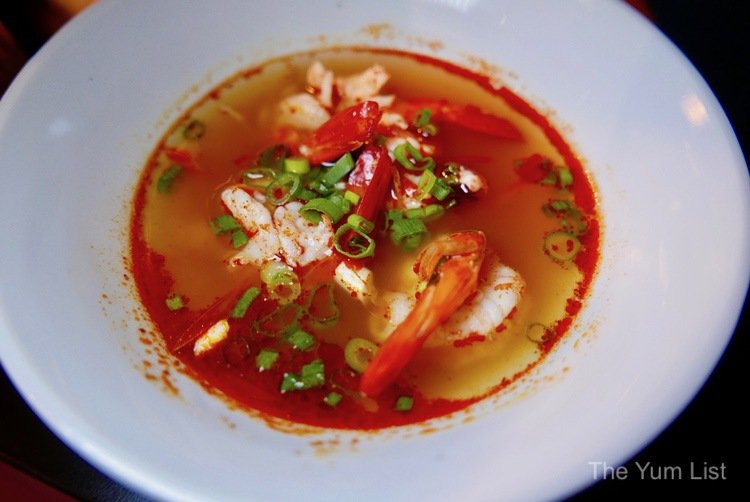 Thai Food Promotion – Dessert
Mon was disappointed that her favourite Mango Sticky Rice was not on the bill for our visit (but that may just be a ploy to make her return for the second set of dishes in the rotation). The sweet treats that were on display though did their job of ending the meal with a whop of sweetness: Klay Chuem, bananas in syrup, as well as Tab Tim Grab, red ruby water chestnuts served with coconut milk.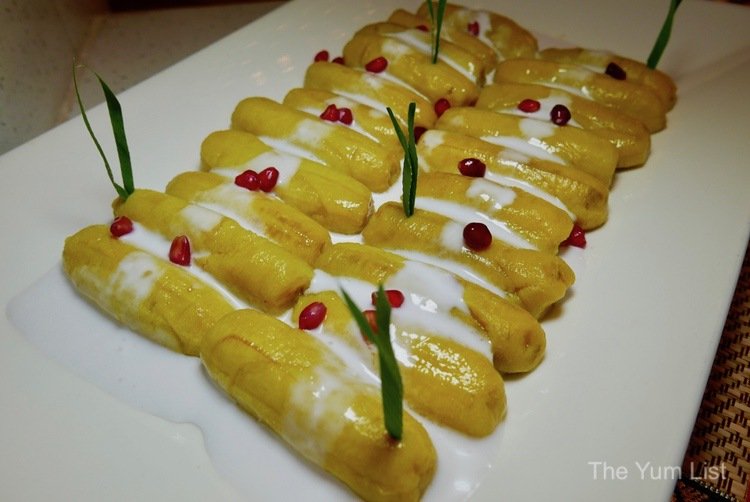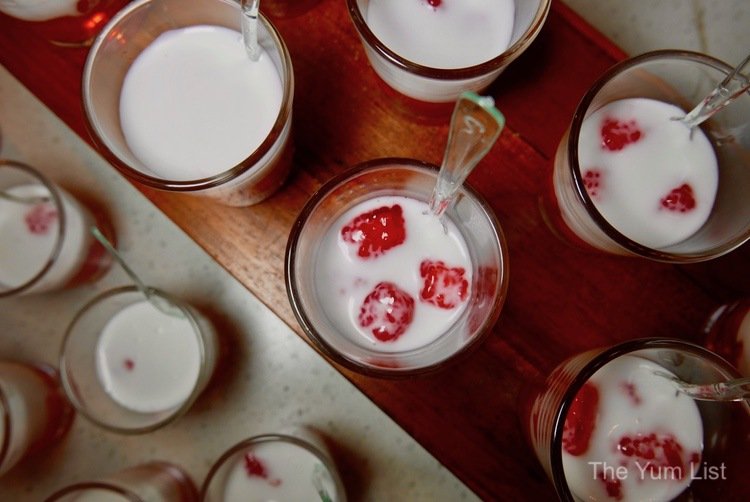 Reasons to visit the Thai Food Promotion: a buffet featuring Thai Chef Burin Pongchang's signature Thai dishes with a price tag that won't set you back too much.
Thai Food Promotion
Nook, Aloft Kuala Lumpur Sentral
First Floor, No.5 Jalan Steven Sentral
50470 Kuala Lumpur
Malaysia
+60 3 2723 1188
www.aloftkualalumpursentral.com
The Thai Food Promotion Buffet is open daily between 6:30 pm-10:30 pm for the month of September, 2018.