Words: Maggie Casey
Photos: Rich Callahan
The idle days of my childhood were spent in search of fairies. As afternoons would slowly slip into evenings I would watch admittedly for my fairy friends to make their nightly pilgrimage to my backyard where I was convinced they would dance, mingle and sprinkle fairy dust long into the night. Despite my fascination, I never saw the fairies as my young eyes would grow heavy with sleep long before the fairies came out to play. Little did I know, that my childhood dreams of frolicking with little Tinker Bells all night would come true as I strolled into one of the newest bar's at TREC, Iron Fairies KL.
Iron Fairies Kuala Lumpur
Iron Fairies KL is the biggest Iron Fairies to date and is truly the adult realization of our childhood fantasies. This bar is enchanting and unlike any other, from the moment you walk in. Inspired after a fairy workshop, the décor is cast iron themed with intricate mouldings and accents creating a dark, den-like vibe while also being spectacular in its detail. With the ceiling being lined with close to two million tiny glass bottles of fairy dust, this place has no shortage of magic. The cast iron walls and dark flooring are littered with peanut shells, which you are encouraged to chuck on the floor as if you are in a fairy workshop, pairs enchantingly with the sparkling fairy dust on the wall. As each bottle of glitter hits a light, your eyes are immediately drawn upwards as if to catch the sight of a little fairy darting across the roof. If those fairies fluttery above leave nothing to be seen other than an ephemeral sparkle, there are over 10,000 iron fairies to be seen throughout the bar. With 14 different fairy types, it is easy to get lost in discovering what fairies are at your table, their stories, personalities and a sense of magic. This is truly a place to get lost in imagination and splendour.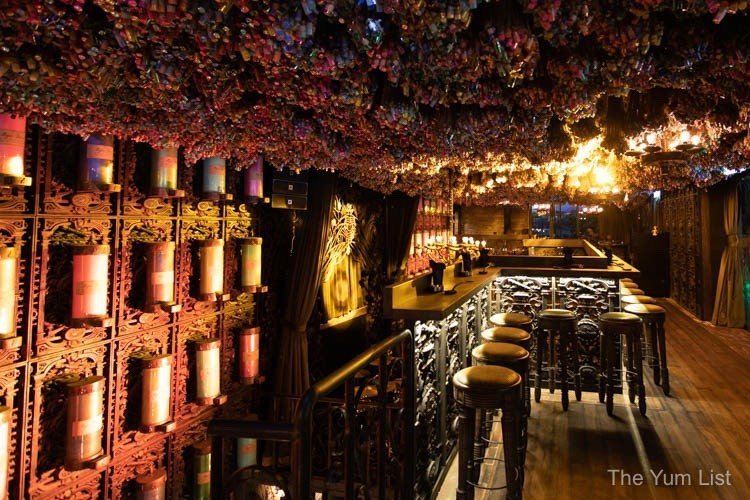 Iron Fairies KL Menu
The Blue Fairy & The Labyrinth
The detail and divine styling of the bar work to accent the cocktails on offer. Even fairies need nourishment and if you are going to keep up with these tiny creatures you will too. We start the night off light with The Blue Fairy (RM41) and The Labyrinth (RM48) cocktails. The Blue Fairy is whimsical in colour and the rum-based drink combines blue curacao, coconut rum to create a sweet and tropical taste with yoghurt liquor to add a little weight and creaminess to this well-balanced cocktail. This is a good one for those tropical fairies out there looking to relax on the beach after a long of day of mischief. The labyrinth, on the other hand, is a refreshing gin-based cocktail, which combines Indian spices, apple juice and osmanthus to create an exotic take on a much-beloved gin spritzer.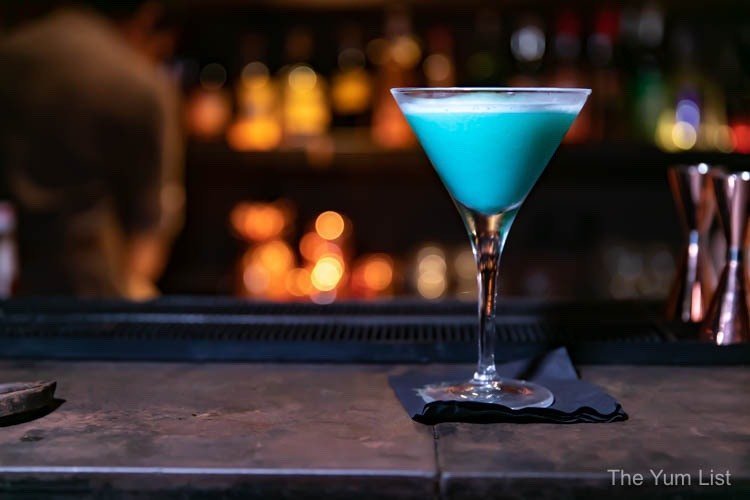 Green Fairy Cocktail
As the night heats up, so do our drinks. The Green Fairy (RM 50) is immediately alluring. This mystical green elixir looks straight from the forest and with a combination of gin, vodka, rum, blue Curacao, Carpano, absinthe and passionfruit this is not for the faint of heart. Its fiery display (the drink is literally served on fire as the absinthe burns off the top) feels like a nod to the potions of the fairy underworld; powerful and oh so bewitching. Truly a standout cocktail.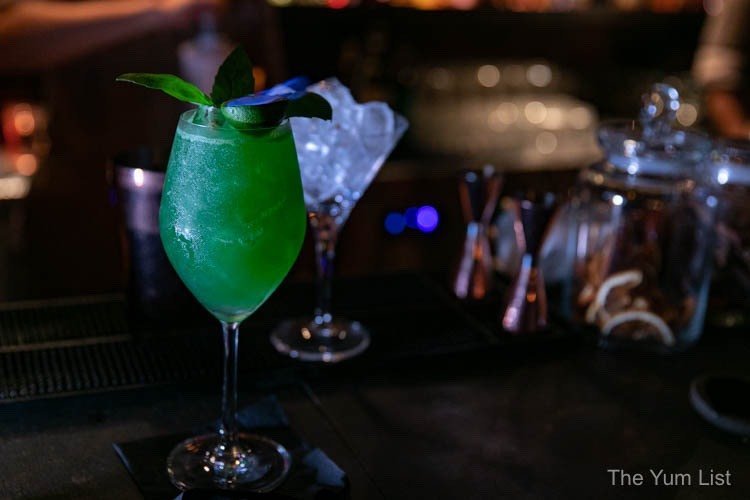 Trapping Tinkerbell
The dark magic continues as we get another look into the underworld of fairies with Trapping Tinkerbell (RM 48). Trapping Tinkerbell is a Scotch-based drink that proves to be the most memorable of the night. The drink is reminiscent of an Old Fashioned with the popcorn syrup giving it a dash of salty sweetness. The drink is served, or should I say trapped, in a hand decorated pirate jar on a plate that lights up when the drink is placed on it, giving off the sensation that if you don't drink quick Tinkerbell may be trapped in there forever.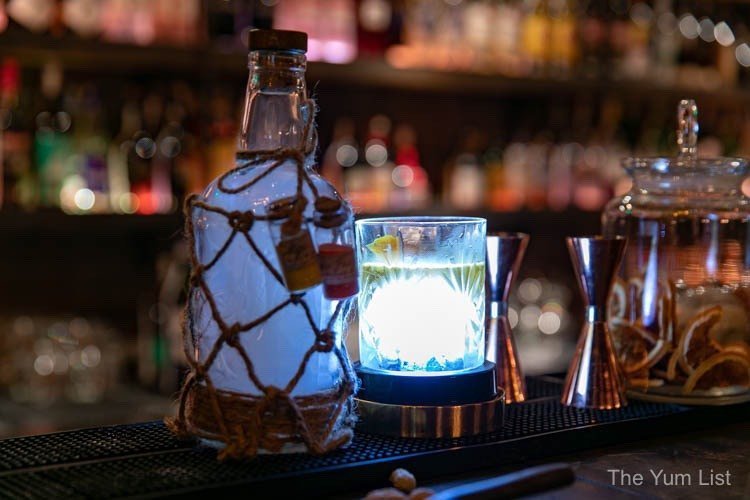 3rd Key
After our fair share of dark magic, we look to end our fairytale adventure with something a little more playful. 3rd Key (RM 48) is a wine based cocktails that promises bubbles but also if you are not careful some troubles. The sparkling wine combined with elderflower and thyme make me think of this classy cocktail being served to only Queens and Kings of the Fairy cosmos.
Nymph's Cocktail
Those whose childhood visions of fairies include little munchkins dancing around in delicate flower petals will be tickled pink by Nymph's (RM 38) cocktail. This vodka watermelon and lychee flavoured drink is just sweet enough to allure you, and just strong enough to help you ease into the whimsy of the fairy world!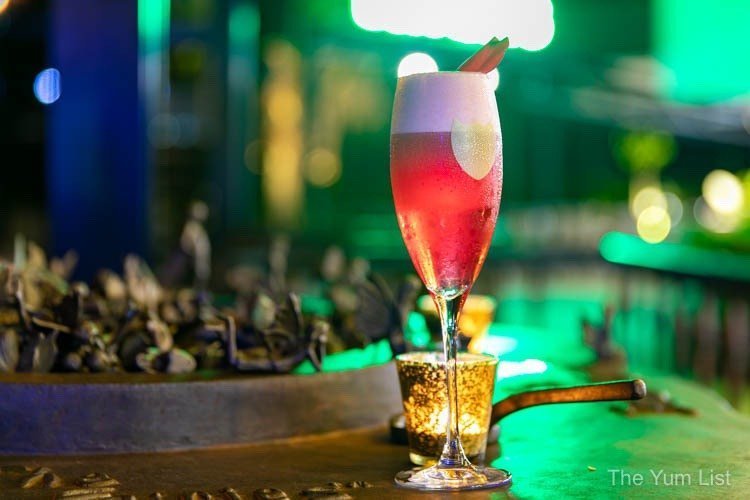 Casting Room
Rounding out the evening is Casting Room (RM40), whose bold flavours of cinnamon and coconut meld well with the foamy red wine base, to create a drink that is as extravagant as the setting.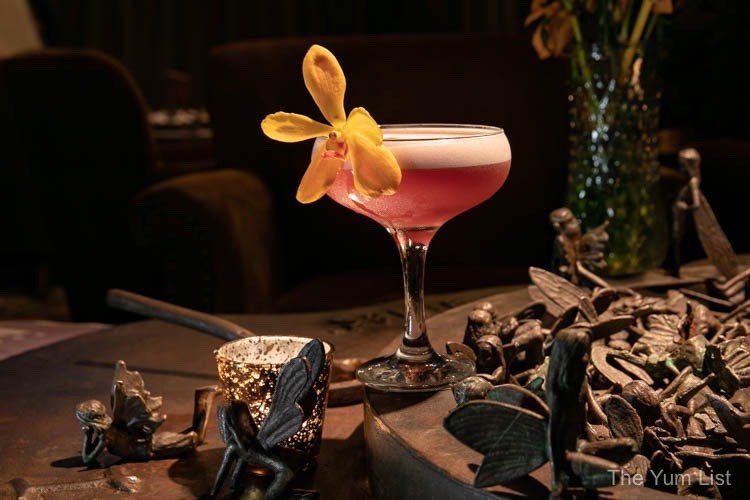 Iron Fairies KL Review
The cocktails and décor are not the only enticing things about this bar. If the promotions on Wednesday nights for free-flow promotional cocktails and Thursday RM10 wine from 9 pm until close for ladies don't act as an irresistible siren call, then how about checking out the speakeasy-style Butterfly Room on the second floor of the bar. Equipped with over 50,000 butterflies this place is sure to cast an alluring spell on even the most cynical of adults. Simply put, Iron Fairies Kuala Lumpur offers a storybook night out for anyone daring to step inside their mythical walls.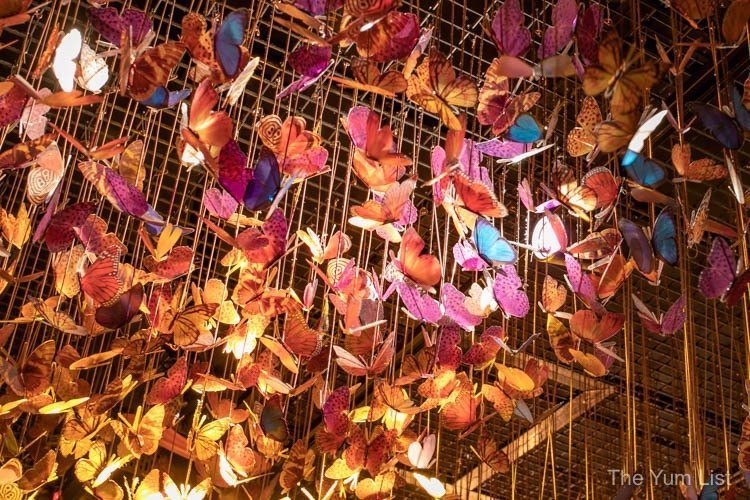 Reasons to visit Iron Fairies KL: Truly a one of a kind bar in which no detail or décor is overlooked – be sure to check out the butterfly room, themed cocktails to add whimsy on a night out, enticing promotions.


Iron Fairies KL
Hive, TREC
438 Jalan Tun Razak H-G-06,
43000 Kuala Lumpur, Selangor
+6 016 221 3612
www.facebook.com/theironfairieskl
Opening Hours Iron Fairies KL
Every day from 5 pm until late