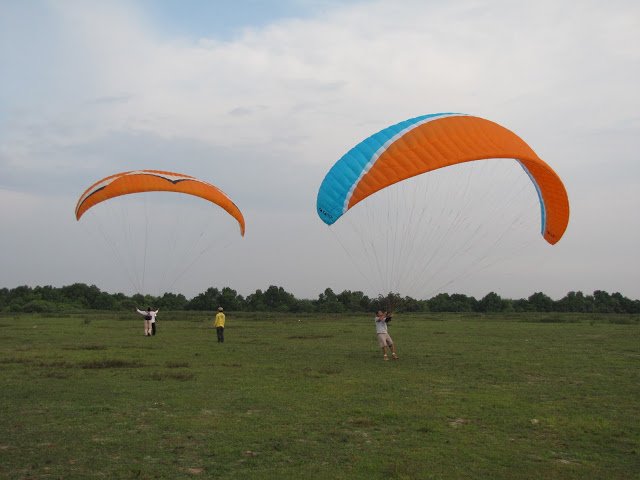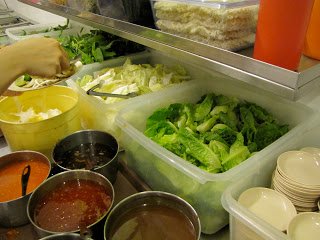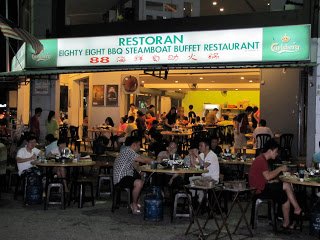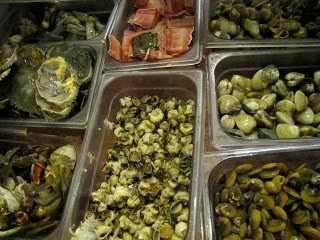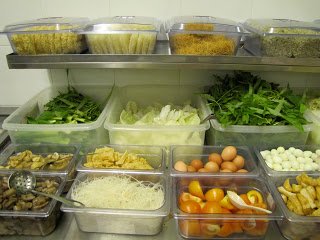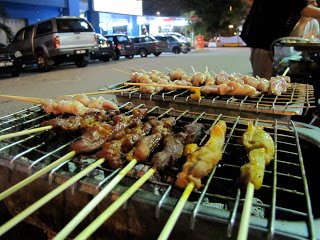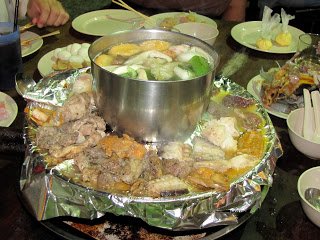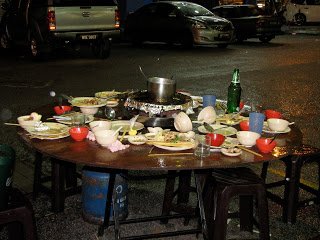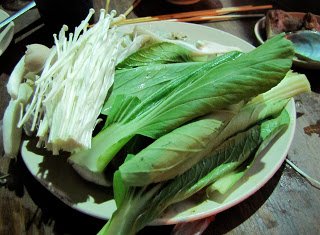 This dynamic duo of scientists, captains, pilots, engineers, 'give me a machine and I'll pull it apart, put it back together again and make it faster' crew, Sam and James Gibbs, have been making me drool for about a year now with stories of the best steamboat/ bbq/ grill in the Klang Valley. I've been begging to go along with them and the only way they would take me to their secret hideout was to go through the initiation ceremony of strapping a fan to my back and taking flight. Well, not just a fan… there's a kite too 🙂 It's not as bad as it sounds, actually it's probably the most awesome afternoon I've spent in Malaysia! Paramotoring, as it's properly called, could be the greatest fun, freeing and exhilarating experience I've had with a machine (alright I do get 'exhilarating' every day when I get behind the wheel and take to the roads in KL but 'fun' definitely does not enter my mind when dodging mad motorists – many other <f> words do though). Take a trip with airVenture and in just an hour you've escaped cement city and arrived to unhurried kampong life. The drive to the take-off paddock winds you through green palm oil plantations, colourful homes where neighbours hang out on verandahs chatting and watching the birds fly by, and lands you in an empty field surrounded by a river heading out to the sea on one side and wetlands on the other. A fresh cool breeze greets you as you arrive to the club house (the lone tree in the middle of the field) to begin preparation for an afternoon of invigoration.
The extremely knowledgeable Aussie, James Gibbs of airVenture, is the instructor. With a long resume of worldly flying experiences in just about every craft that takes flight imaginable you are in very capable hands. (Actually it's crossed my mind that James could probably make a flying machine out of leaves and twigs and transverse the globe without a glitch.) The first step to paramotoring is the Basic Introductory Training course, which, for 150RM, is a bargain and ideal way to test out if you have what it takes to complete the full flying course which can be achieved in 3 – 5 days. Learning to kite – controlling the sail to stay in the air while standing on the ground with the strings strapped to your back – is a liberating experience in itself and a very important precursor to getting off the ground. For first timers James will take you up in a tandem buggy so that you feel what it's like to be airborne. When flying solo though you literally run along the ground with the propellor on your back blowing at full power until lift off. Apparently people become so enamored with the freedom of this sport that many purchase their own paramotor and circulate the globe ascending into the blue wherever it takes their fancy. James says that for the cost of a pilot's course you can be trained to paramotor and have your own equipment. Keeping an "aeroplane in the boot of your car" sure does sound convenient. Of course I didn't get out of the experience quite as gently as what most people would. I had the "special" treatment saved only for family and friends. I got to see how skilled this master pilot really is with the death spiral and other tummy tickling moves. Which, as James assures me, was not an attempt to make me pee my pants, but merely a demonstration of what students can eventually learn to do.
So having successfully completed my aerial initiation (no change of underwear necessary) they finally they took me to their much talked about nook for some fantastically filling food and fun. Eighty Eight Steamboat BBQ Buffet Restaurant is actually a three-in-one cooking experience where you can steam, bbq and/ or grill your selections to your own liking. For only 26 RM you can cook and eat away till your belly's content and that of your dining buddies too. A wide variety of seasoned meats and seafood is available for choosing as well as plenty of fresh vegetables, noodles and sauces to flavour your dinner. Outdoor or open indoor seating, enormous round tables and plenty of cold beer make it a perfect place to pass a few hours with friends and family.
airVenture
Unit G-3-11A, Taipan Damansara
Jalan PJU A/3M, Ara Damansara
47500 Petaling Jaya
Selangor, Malaysia
+603 7842 6884
Skype: jamesgibbs
[email protected]
www.airventure.biz
Eighty Eight Steamboat BBQ Buffet Restaurant
(I forgot to get their card so you'll either have to google it, or pass through the flying initiation yourself!)