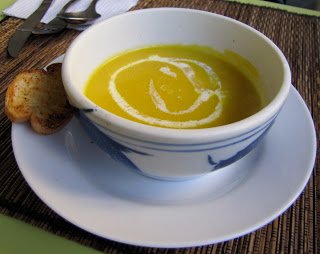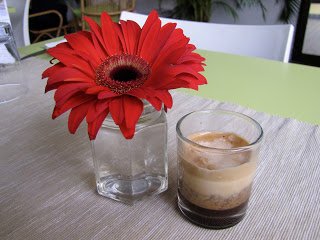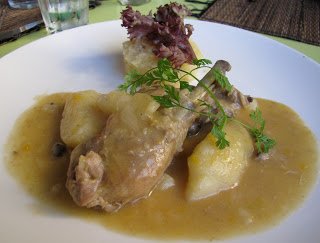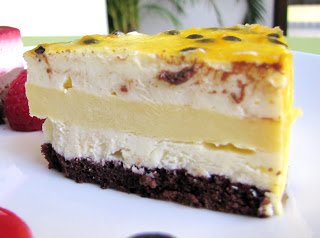 Not on any commercial strip, Croisette Cafe is a destination restaurant. Huddled in a cosy corner of Cascadium Condominium you'll find humble settings and food that tastes just like grandma's. This is the type of place where staff remember your name and first time customers soon become repeats, sometimes coming for lunch and returning a few hours later for dinner. With pool and garden views, a quiet homey feel and food cooked on the spot – Croisette Cafe is ideal for lingering. The simple, relaxed ambience murmuring with gentle French tunes is perfect for enjoying the company of friends and family over an unhurried meal. The friendly owners Michelle and Pier describe the concept as French, organic and affordable.
The location allows running costs to be kept low with the savings passed on to customers. You could easily pay double for the same cuisine in a hotel or nearby mall. A glance at the menu shows prices ranging from 1.80RM for garlic bread, to 16RM for pasta to the most expensive meal of Rib Eye Beef at 44.50RM. Many ingredients are sourced locally where possible but some things, such as organic herbs, are imported. Mains are coded into organic and free range and for the most part are reminiscent of delicious home cooking. Above you'll see a range of fare beginning with the starters: Golden Pumpkin Veloute and Wild Mushroom soups – fresh and not overly blended enabling the individual taste and texture of the vegetables to be evident; Classic Ceaser Salad – egg, lettuce, croutons and house made dressing; Margarita Rotizza – ingenious use of a flaky roti canai base topped with tomatoes, cheese and pistou (olive oil, rock salt, sweet basil & garlic.) The pictured mains are hearty simple French fare: free range chicken Coq au Riesling with crushed baked potato; Organic Beef Bourguignon – lovely red wine sauce with fresh organic herbs excellent for sopping up with bread; free range Duck Comfit – so flavourful with the classic French base of onion, garlic and butter being obvious served on suateed potato slices; and Duck Breast with Rasberry Sauce – a popular dish.
Mains aside, Croisette Cafe is deserving of a visit based solely on dessert. Don't even bother feigning to share The Chocolate Orange Parfait – it is so divinely creamy, smooth and chocolaty that you'll want one all to yourself. Running a close second (debatable though – girlfriends say these are number one) are the Blood Orange Chocolate Cake and the Triple Choc Mousse. But that's just female opinion. According to hubby the Black Forest Cake – assembled a little differently to what you'd expect with more creamy layers and less cake – and the Passion Indulgence – creme brulee, white chocolate cream and passionfruit, are at the top of the list. I suppose I'll have to return to test them all again to see if my ratings change ;-).
And… what is French food without wine? In line with the "keeping it affordable" philosophy, bottles are available from 65 – 120RM – a look at some of the restaurants just down the road at BSC will see the same 65RM bottle being sold for 128RM… Need I say more? Freshly squeezed juices and Illy coffee are worth a mention too. As they're not yet equipped with a full coffee machine it's best to go with an espresso or macchiato – I can vouch for both. Not on the menu, but available by request, is a Classic French cocktail (not yet named) – a refreshing mix of vodka, lime, mint, sugar and sprite – that goes down cooly on a warm day.
Catering, delivery and cakes made-to-order are other things to get excited about. Stay tuned for some new additions too such as a garden seating area and Sunday brunches – coming up after Chinese New Year. Comfortable surroundings, affordable prices, memorable desserts and staff who make you feel part of the family – Croisette Cafe will see my patronage again and again.
Open Tues – Sunday
Lunch 11am – 2:45pm
Dinner 6pm – 10pm
Will be closed Tues to Thurs next week for CNY
Croisette Cafe
28-0-03 Cascadium Condominium
Jalan Penaga
Bukit Bandaraya
59100 Bangsar, Kuala Lumpur
+603 2011 3344
016 330 4477