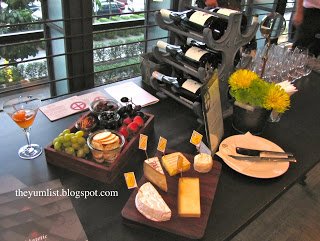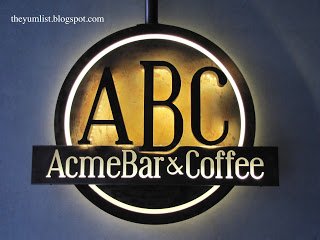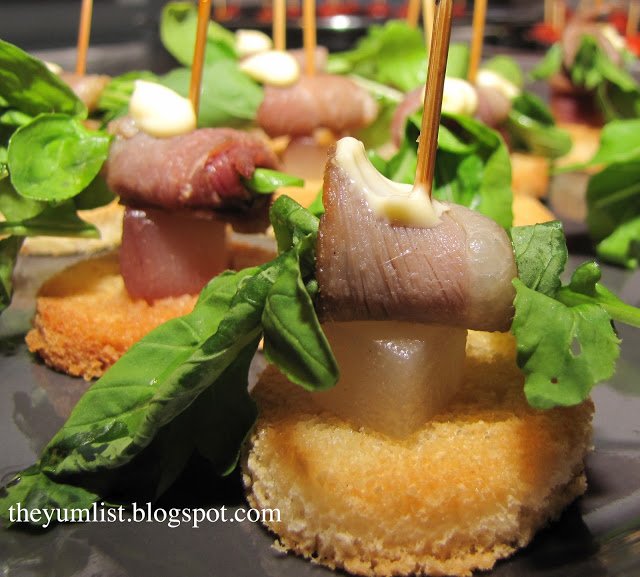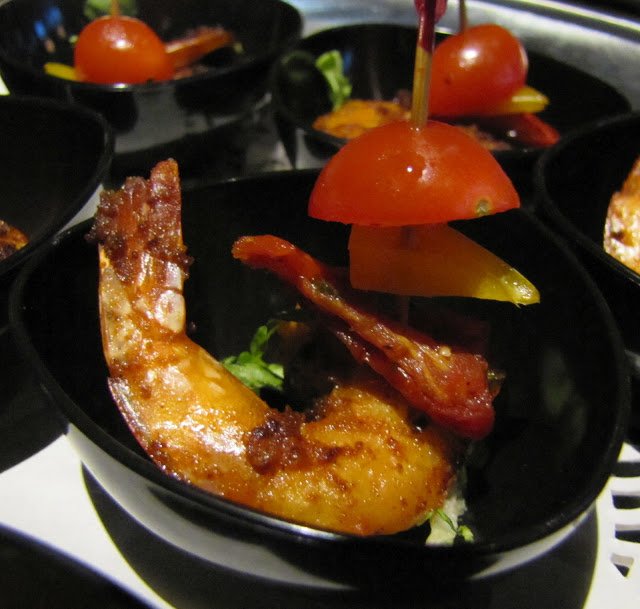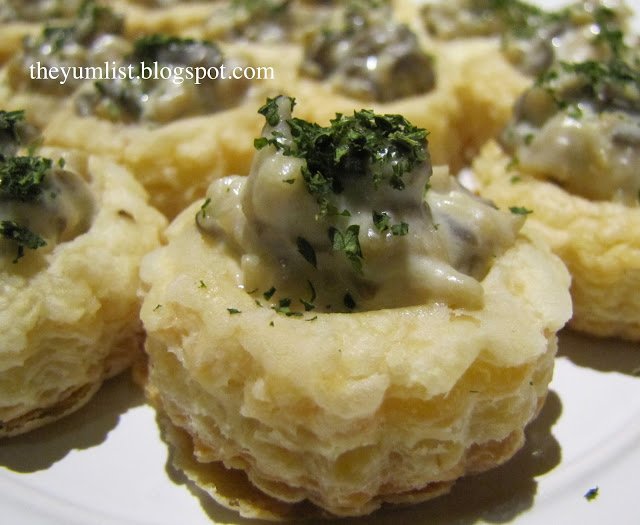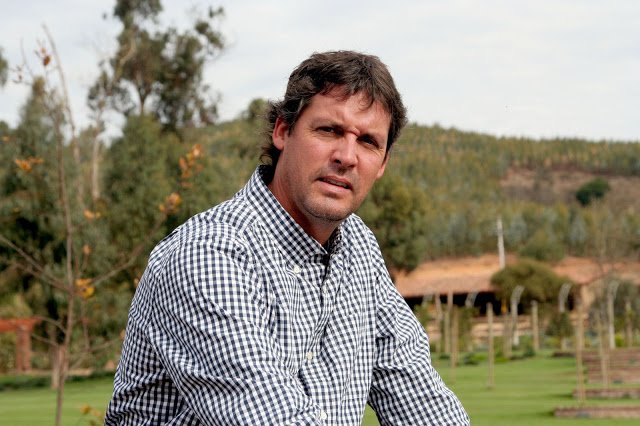 Jorge Matetic – President of Matetic Vineyards – Chile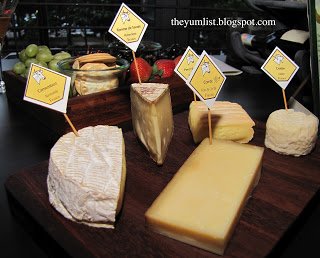 Recently Acme Bar & Coffee (ABC) hosted a wine tasting of Matetic Vineyards' wines from Chile in their upstairs Loft. Andrew, one of the owners, describes ABC as "… a casual dining experience – to come socialize, celebrate or simply escape! Restaurants are more than just about eating nowadays, and we hope to bring together good food, good service and a fantastic ambience that will transport our guests when they step inside. We've had many comments from our guests that they feel they are somewhere – a loft in New York, or a warehouse in Boston dockside, or a cafe in Melbourne. We welcome all of that." This space was perfect for the Matetic Vineyards' wine tasting. Being leaders in the industry in Chile, with their organic and biodynamic wines, the Loft complemented the cutting edge spirit of the company. With thanks to Albert Wines, we sampled Chilean Pisco and five different wines from this vineyard.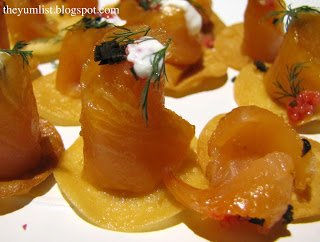 The night commenced with Pisco cocktails. This grape brandy is traditionally produced in the wine making regions of Peru and Chile with some healthy competition between the two countries claiming it as their own. Pisco Capel Reservado (The authentic Pisco of Elqui Valley) was featured – a 'young aromatic white spirit made from selected Muscat grapes and crystal clear water from the Andes Mountains. Capel Reservado is slowly distilled and aged in American oak for 6 to 8 months, resulting in a smooth and perfectly rounded spirit with a beautiful fruity bouquet.' An indefectible base for summery cocktails, the bar tenders at Acme Bar and Coffee whipped us up a welcomer.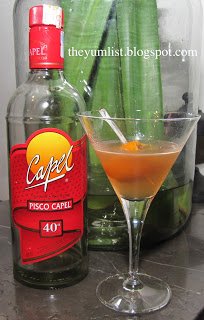 Pisco Cocktail
4 drops Angostura bitters
Not only organic, but biodynamic too, Matetic Vineyards seeks sustainable farming and production methods by endeavoring to establish a diversified, stabilized ecosystem that engenders well-being and readiness to bear fundamentally from the farm itself. Committed to producing high quality wines and confident in the virtues of the climate and soils of the Rosario Valley, the Matetic family began this business in 1999. Since its inception, they are proud earners of around 90 points or more for most of their wines and have won various awards judged by leaders in the wine industry in Chile and around the world. The wines we sampled:
EQ Sauvignon Blanc 2010 – 'Pale yellow in colour with minerals, citric fruit peels and cherimoya on the nose. Flowers, herbs and green chilis can also be detected. In the mouth it is concentrated, of great volume, having a refreshing acidity dominated by a persisting mineral overtone. Suggested enjoyed as an aperitif or companion to oysters, ceviche, fish, sushi or fresh goats' cheese.' Jorge recommends this wine as very suitable to 'beat the heat' in our warm Malaysian climate.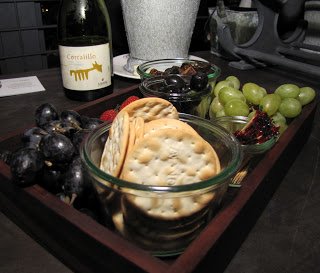 Corralillo Chardonnay 2009 – 'Floral and citrus aromas with a touch of pineapple and a hint of minerals. Soft and balanced with just the right amount of acidity to grant a persistent and dry finish. Ideal for fish, white meats, cooked seafood, paella, Asian food and pasta.'
Corralillo Syrah 2009 – 'Deep purple in colour with aromas of red fruits, violets and peppers in balance with chocolate and wooden spice. Full bodied, balanced and complex with tannins and a long juicy finish. Suitably pair with red meats, duck, sweet and sour sauce dishes, mature or smoked cheeses.'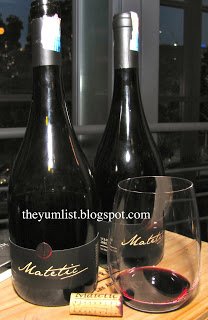 EQ Pinot Noir 2008 – 'Bright ruby in colour with fresh aromas of mature red raspberries and cherries, and flower, herb and wet earth perfumes. On the palate it's spicy with floral hints, maintains good structure and volume, and has a balanced acidity that makes it fresh and persistent. Greasy fish, goats' cheese, raw ham, light red meat, pasta and spicy food are advisable partners.' This was hubby's pick. He imagines it as a very versatile wine and is hankering to try it out with a pumpkin and goat's cheese pasta recipe he's recently discovered.
Syrah Matetic 2008 – 'Deep dark red in colour with violet edges. An expressive and complex Syrah on the nose – elegant pepper, violet, olives, moistened earth, leather, meats, spices, chocolate and soft menthol notes. In the mouth it is balanced between fresh acidity and sweet velvety notes delivered by the soft yet potent tannins. The wine fills the mouth with finesse leaving a prolonged finish. The suggested decanting time is a few hours and is said to have excellent saving potential. Major game meats such as boar and deer as well as lamb and mature cheeses with potent flavours make ideal food pairings.' Although I would have happily taken any of these wines home, this Syrah for me was the jewel of the night. Envisioning mum's lamb chops and dad's wood fire I see myself wrapped up on a cool winter evening sipping this wine with family and friends.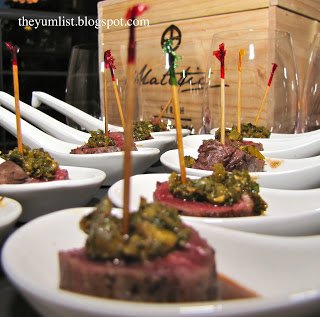 Acme Bar & Coffee – the gracious hosts for the evening
Ground floor at The Troika
Kuala Lumpur
Malaysia