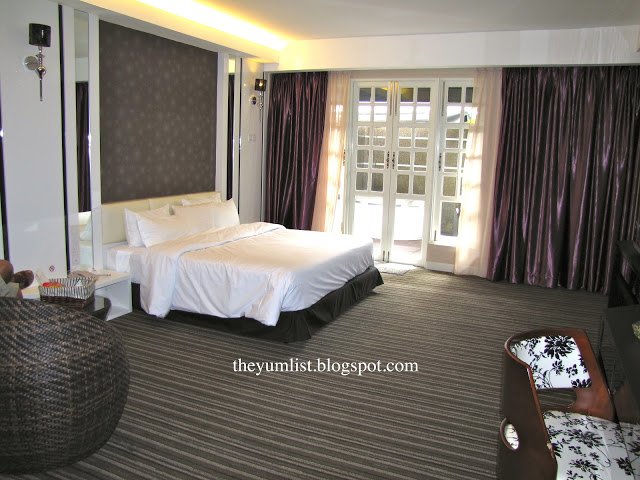 The Brighton Room – spacious with classic contemporary design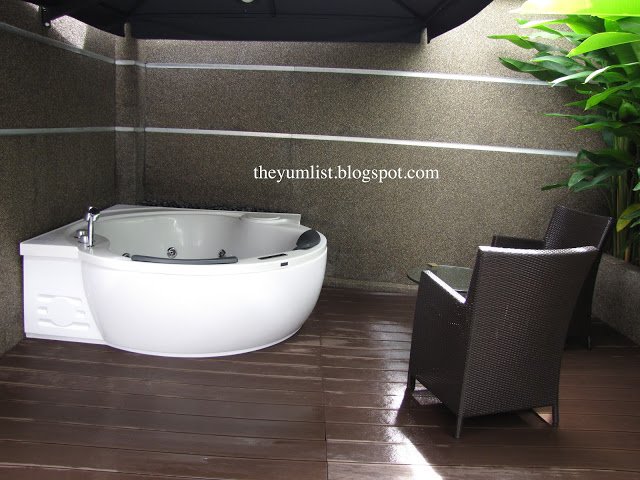 The best room in the house (in my opinion), The Brighton, comes with private garden patio and jacuzzi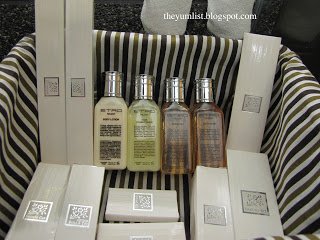 This towering white facade, reminiscent of Raffles Singapore, is The Sterling, new kid on the block in the neighbourhood of boutique hotels in Malacca. While the exterior has a heritage appearance the interior is modern and practical. Opened at the end of 2011, The Sterling is in its first phase of development. The second extension should see a pool, additional rooms, a covered car park and an expansion of meeting facilities. Currently, secure parking, a bar overlooking Malaccan roofscapes and a rooftop restaurant are up and functioning.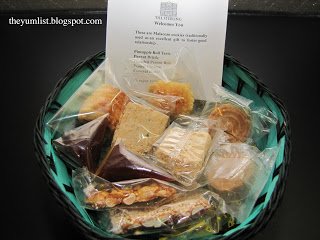 Located in Little India, The Sterling has the benefit of being centrally positioned, but also of the hush that creeps into the streets in the early evening as retail shops close for the workday. The famous Satay Celup is just around the corner, but for those who require halal, the hotel makes an acceptable version for you to try. Golden sunsets can be viewed from The Balcony and the major historical and foodie interests can be found within a 10-minute stroll. The amiable staff will guide you with a map or offer suggestions if you so request.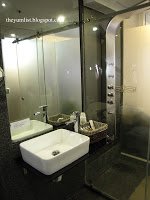 Rooms are spacious and of classic yet contemporary design. We stayed in Brighton. Worthy of the few extra dollars, it includes a private garden patio with covered jacuzzi. Comfortable for two, thoughts of a glass of wine and a good book spring to mind. Completely sheltered, you can bathe al fresco while being ensured discretion. All rooms are supplied with what you'd expect from a hotel of this class – mini fridge, TV, hairdryer etc. The added extras are luxurious bath products and a welcome basket of traditional Malaccan sweets. Breakfast (Western or Asian) in The Loft is included in room rates and tea and coffee making facilities are available in the room.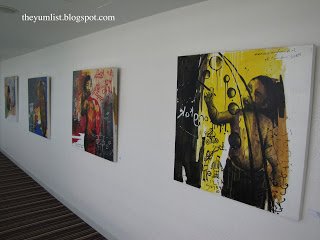 The Sterling has some commendable aims to be greener too. Solar-powered hot water, rainwater collection, energy-saving light bulbs and airconditioning are a few of the ways they are working to reduce their carbon emissions. They appear to be conscious of their impact on the earth and attempt to source local resources where possible. The Sterling Path is another effort towards a socially responsible work ethic. Basically a gallery set up in the corridors of the hotel, The Sterling Path, highlights local artists and donates 25% of sales to charity organizations such as the SPCA.
Reason to visit:  The Brighton room – private garden patio with jacuzzi, central location, personalized service
The Sterling
Lot 232, KB XXI, Jalan Temenggong
75100 Melaka, Malaysia
+6 06 283 1188