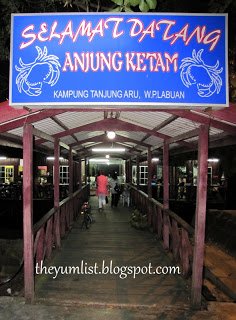 Anjung Ketam, Crab Restaurant, Labuan
Anjung Ketam, Labuan, Malaysia
Sitting on stilts poking out over the East coast of Labuan
sits Anjung Ketam (Crab Verandah). As part of an initiative by the Labuan
Tourism Board, the jetty was constructed to provide an opportunity for the
local fishermen to grow their businesses. Charged a very small fee for monthly
rental, the locals also received training from a chef and business experts from
KL. After a slow start, it is now one of the most popular restaurants on the
island. So popular in fact that you are well advised to make a reservation or
risk waiting hours for a table or worse still, missing out on the crab
altogether.
The fishermen's daily catch is served at the restaurant, so
inclement weather literally means no dinner. All seafood is cooked and eaten
the same day it is caught. Anjung Ketam is also a little different to some of
the other coastal restaurants as crab is prepared Malay style, an attractive variation
from the popular Chinese recipes.
Crab, of course, is the main attraction and Anjung Ketam
serves both varieties from the deep sea and the mangroves. Difficult to
highlight any one dish above another, as they were all so scrumptious, the
Buttermilk Crab though is a difficult choice to beat. The sauce alone could
make a rich meal soaked up with steamed rice. The dishes we eagerly devoured
were:
Guava with asamboi (a sour and salty sprinkling) served
as an appetizer.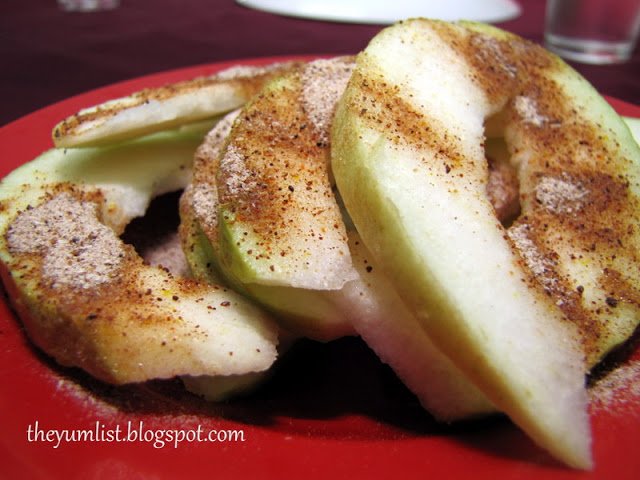 Guava with Asamboi
Steamed Crab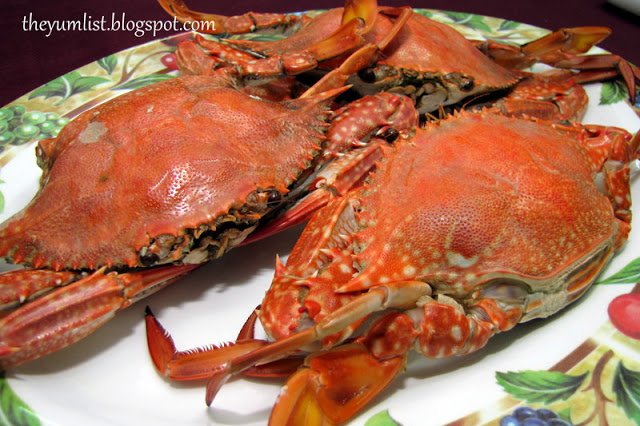 Steamed Crab
Mussels in Lemongrass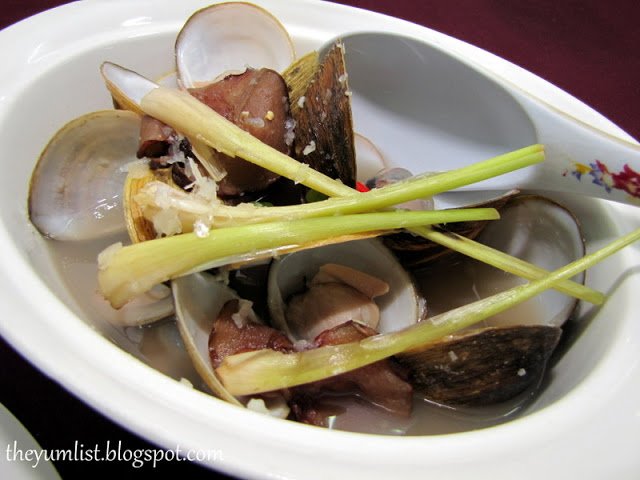 Mussels with Lemongrass
Buttermilk Deep Sea Crab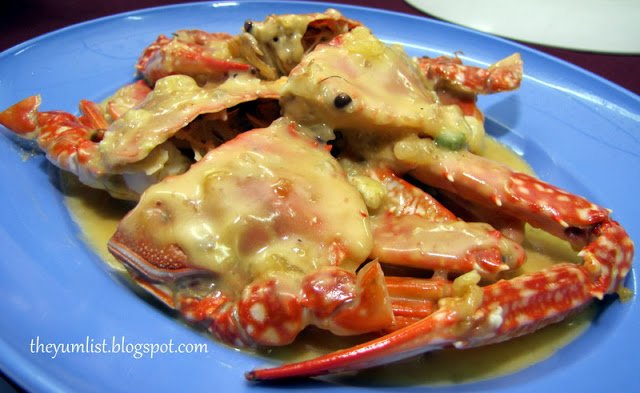 Buttermilk Deep Sea Crab
Baby Kai Lan in Garlic and Oyster Sauce – fresh and slightly
sweet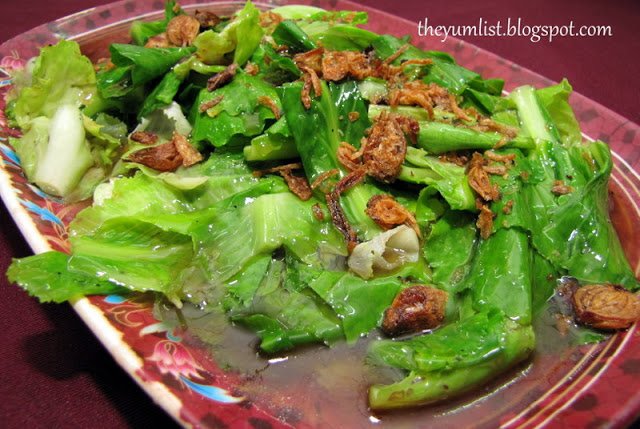 Baby Kai Lan with Oyster Sauce and Garlic
Salted Egg Prawns – with curry leaves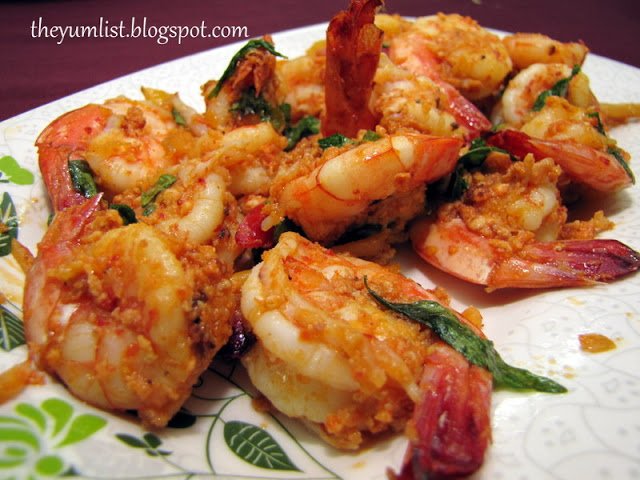 Prawns in Salted Egg
Buttermilk Mangrove Crab – note the enormous claws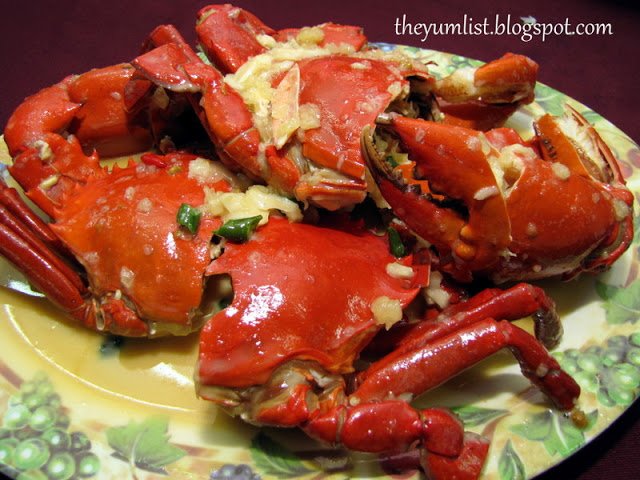 Buttermilk Mangrove Crab
Anjung Ketam is a picturesque drive around 20 minutes from
the city centre. Any taxi driver knows the location and it should cost less
than RM15 for the ride. Alternatively you can hire a car and take directions
from the locals. There are not too many roads around Labuan so as long as you
see the coast on your right (if coming from downtown) you can't go wrong.
Anjung Ketam is open daily for dinner from 5pm until around
10 or 11pm (depending on how late guests arrive or when the crab runs out – whichever
comes earlier). For a guaranteed table be sure to make a booking (ask your
hotel staff to call for you). Divided into a number of small cooking stations,
Stall Number One is where our delicious crab dishes came from.
Reason to visit: anything
crabby at very reasonable prices, local ambience
Anjung Ketam
Gerai (stall) No. 1
Asliana Asmad
Tanjung Aru
+6 08 7424 366
Labuan
Malaysia