La Frontera, Sol of Mexico
By Sam Gibbs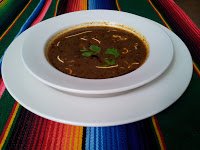 The delicous Chipotle and Chili Soup
Mexican cuisine has always been one of my favourite pursuits. Sadly the number of restaurants serving authentic Mexican food is a bit of a rarity in these parts. However tucked into the lively Palm Square food court and bar zone of Jaya One shopping complex in Petaling Jaya one can find the Frontera restaurant that offers a true flavour of Mexico with attention to authenticity, and in some cases an adventure into some fusion of flavours with some of their offerings.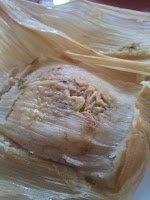 Delicately flavoured Tamalis
wrapped in corn husk
I did in fact attend two events held at Frontera so this review is a synopsis combined.
Firstly the famed La Costena brand of Mexican condiments hosted a chilli seminar as part of a product awareness campaign at Frontera. It was an insight not only into the history of La Costena and how it has grown into a huge multinational distributor from very humble beginnings, but also a fascinating review of the vast array of chilli varieties and the associated methods of preparation, flavours and heat one can expect.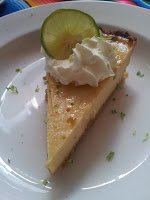 A very tasty rich
cheesecake dessert
The second event organized in part by Marketing and Communications students from the adjacent IACT college was a more fundamental insight into Frontera's authentic Mexican style. The added novelty was having the invited media don aprons and prepare Tacos.
Restaurateur Ramesh Vadiveloo has embraced the traditions of Mexico with his cuisine and done so with a focus on authenticity and attention to detail. Whilst the menu offers much that we are familiar with, I without hesitation say that what was served was delicious, wholesome and well prepared.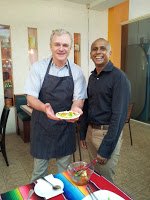 The author and,
Frontera owner, Ramesh,
working on Taco production
Of particular note and my personal favourite was the Tamalis wrapped in corn husk. The dish is simple yet delicious with a texture that I found very satisfying. As with most Mexican cuisine you wont find a riot of flavours but more focus on bringing to the fore the original flavours of the base ingredients.
I think that the Chefs at Frontera do this with admirable skill and style and I am sure any self respecting hombre of Mexican origins would feel quite at home here.
The restaurant has a well stocked bar with cold beers on tap, live entertainment from time to time and and open terrace that fronts to the Palm Square public gathering area of this popular watering hole for the young. More intimate seating is found in the semi open dining area adjacent to the bar.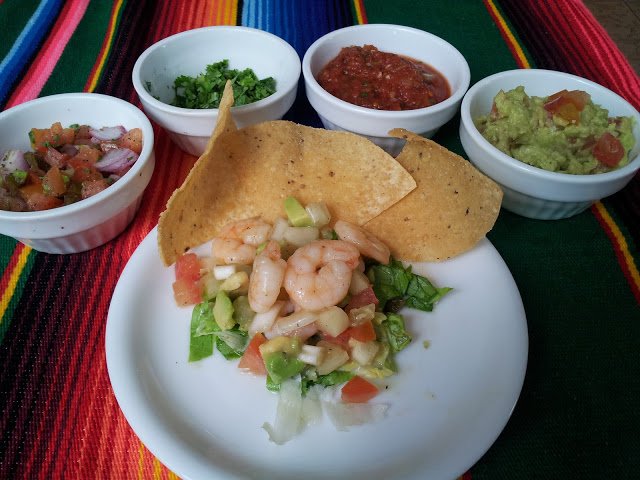 Prawn Salsa served with crispy corn chips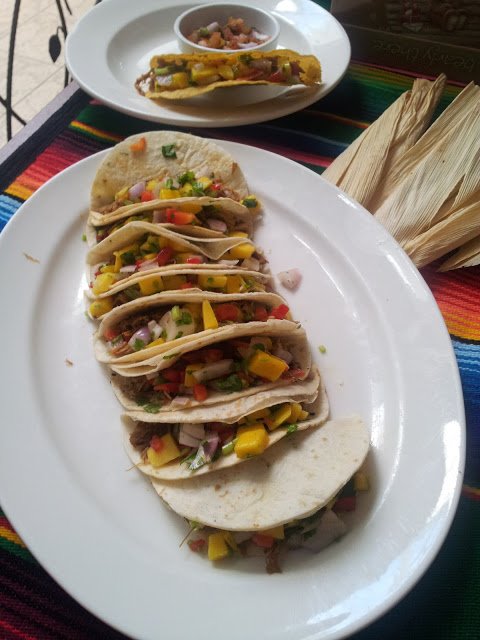 The Taco el Tropicale with mango pieces
Menu prices vary from around RM 15-25 for starters and RM 18-40 for a main course.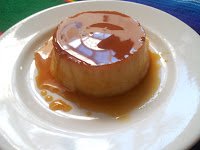 Without doubt, a fine creme caramel
Reason to visit: if your looking for a lively ambience where the younger crowd tend to gravitate and a tasty Mexican treat, then Frontera, Sol of Mexico, is the place for you.
Frontera Sol of Mexico
18-G-2 Palm Square, Jaya One
72 Jalan University,
Petaling Jaya, Kuala Lumpur
Ph 03 7958 8515
http://www.fronterabar.com