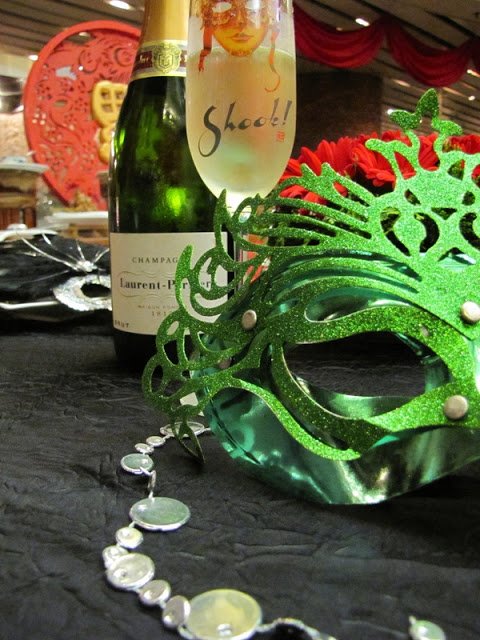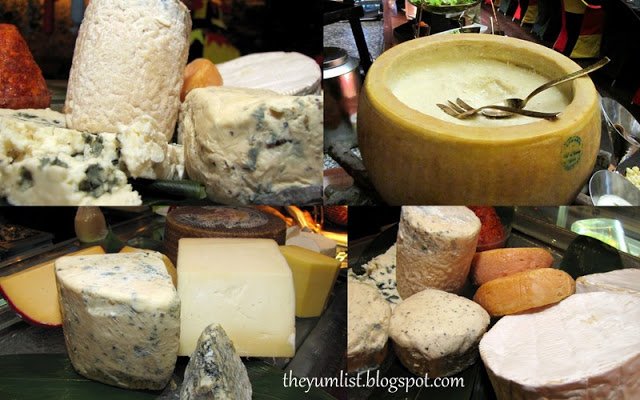 Cheeses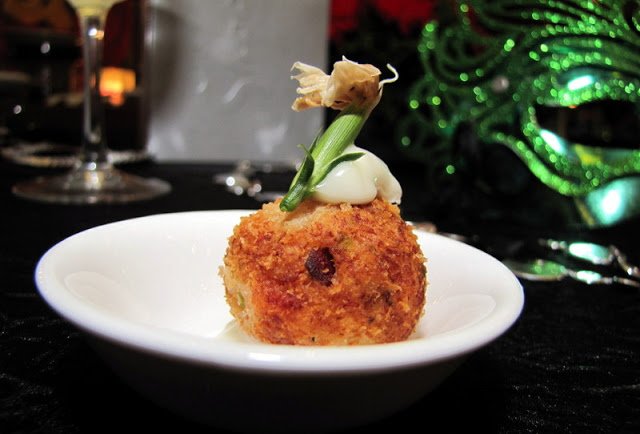 Crab Croquette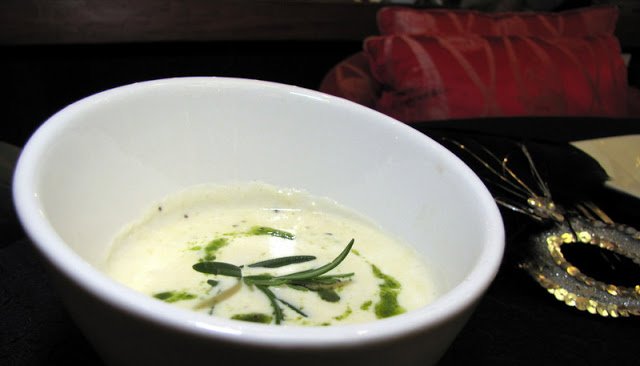 Creamy Chicken Soup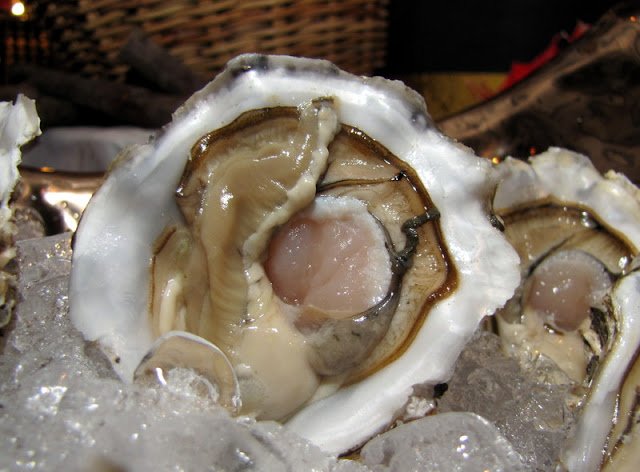 Oysters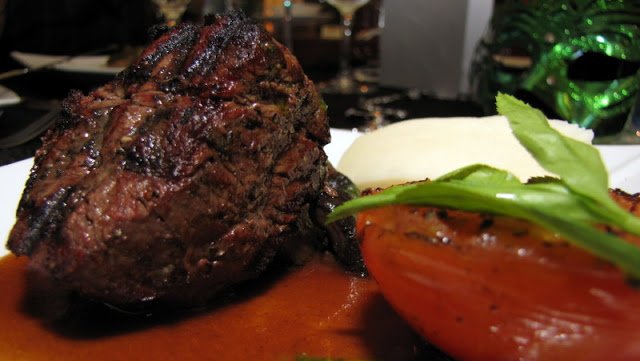 Beef Medallion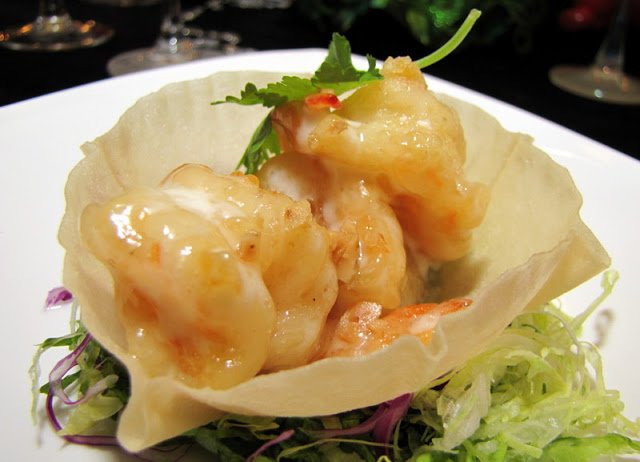 Dancing Prawns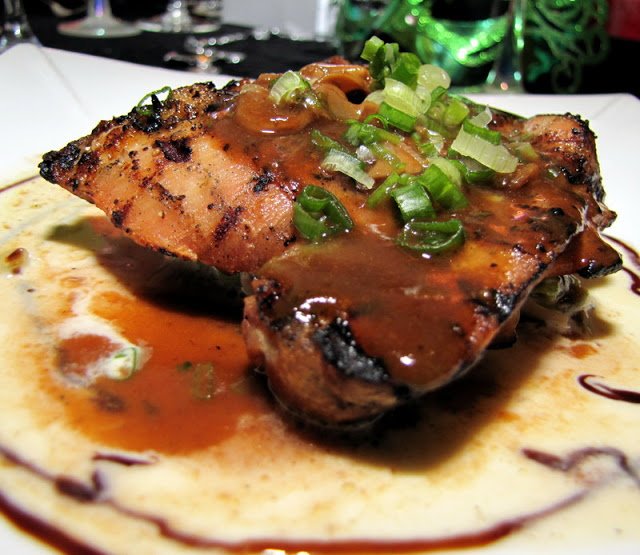 Grilled Chicken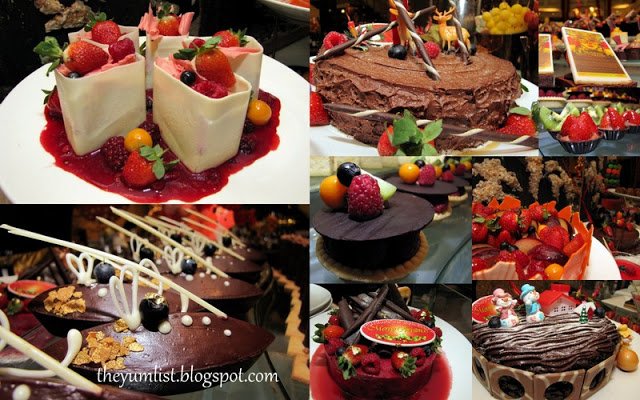 Desserts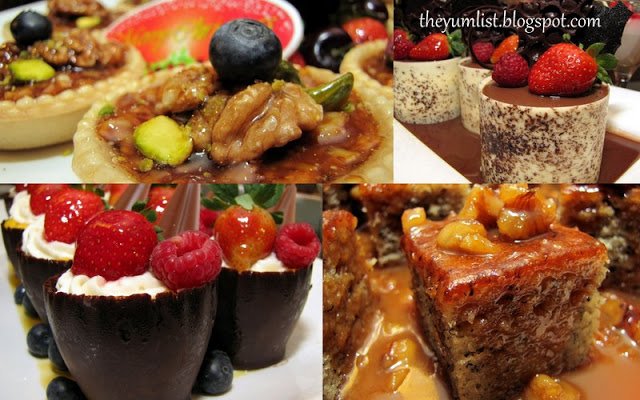 Desserts
Shook! Masquerade Bubbly Brunch, Starhill Gallery, Kuala Lumpur,
Malaysia
The enchantment of Medieval magic and intrigue are conjured
to life during Sunday Masquerades at Shook! Known as the most opulent brunch in
town, expect every detail to be grandiose. Waitresses dressed in Medieval
gowns, tables festooned with masks and strings of silver glitz and, displays
mimicking stage sets, supply the backdrop for an afternoon of merriment.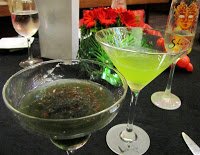 Cocktails
Illusionists and jesters wonder the crowds inspiring awe of
their quick of hand and reverence of their playful spirits. A peek into the
open kitchens unveils chefs uniformed as royal court jesters entertaining
guests with their bubbling broths and firing of woks. By the time your senses
have absorbed the pomp and pageantry of the occasion, the smooth sounds of the
live band are just jewels on the crown.
Laurent Perrier Champagne lavishly fills masquerade
embellished glasses. A traveling mixologist shakes and stirs mocktails and
cocktails on his mobile rollcart of liquor, turning classic drinks into a
theatrical experience. The Black Margarita, quoted by hubby as, "the best
Margarita I've ever had," was a tad sweet for me but eagerly lapped up by my
other half's sugar biased tongue. Tea and coffee is included in the drinks package
and water glasses are topped without delay. Be sure to make it clear to servers
if you just want iced water or do indeed want Evian to avoid a surprise charge
at the end (sparkling and mineral water are not included in the drinks
package).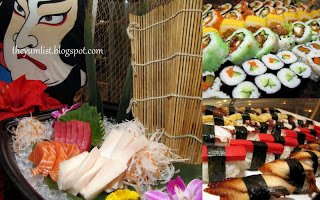 Japanese bites
An international buffet spread featuring Chinese, Japanese,
Italian and Grill sections are supported by an a la carte menu. Preferring
table service to buffets, we ordered primarily from this list. The Dancing
Prawns stir fried with hot mayonnaise and sprinkled with honey-glazed walnuts
are not to be missed. Encouraged by the quality we continued our requests and
found disappointment in NOT one of items. From the Grill, the Beef Medallion
was tender and flavourful. Crisp Lobster Croquettes and Creamy (literally, I'm sure
the broth was pure cream) Chicken Soup came hot and steaming from the Italian
list and, Ebi Tempura and Tori Karaage (deep fried chicken Japanese style) from
the Japanese kitchen were clearly made on the spot and couldn't have been more
crisp or fresh.
Around the buffet you might be happy to stroll, however
table service seems just as accessible with an abundance of attendants paying
heed to every need. From both the smorgasbord spread and the menu, of note
since my last visit, is the introduction of a few items showing the influence
of patrons requesting sustainable foods and an increased awareness of where
food comes from. Free-range chicken and a sprinkling of organic options are
encouraging ingredients to see.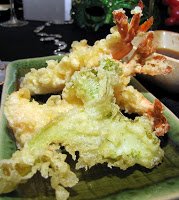 Tempura Prawns
The dessert section aligns splendidly with the over-the-top
scene. A sugarlicious succession of treats (with a Christmassy theme this
December) will leave even the most modest sweet tooth salivating
uncontrollably. A munificent lay out of berries caressing every dish and
colourful fruit crowding the tops of rich, creamy, chocolaty masterpieces
dazzle the eyes and taste buds alike. My gallant attempt of trying all of the
desserts was crushed early on when I bravely filled a large plate with
fragments of each treat only to find that my main-meal-sized dish was already
overflowing and I had yet to cover a quarter of the buffet. (To do a true job
of reporting back to you I must visit again until I've tried them all, don't
you think?) One of the richest Christmas Cakes (left me wondering if there was
indeed any flour in it at all) ever tasted and the stickiest Pecan Pie ever
forged are highlights aside a tower of macarons and never ending bite size
nibbles, each perfectly constructed and adorned individually.
Merry and satiated, we left the fanfare with pledges of
sharing this joy again in the New Year with family and friends.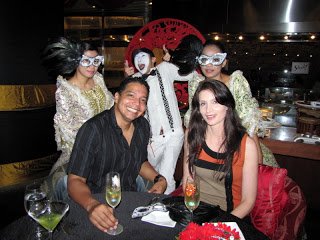 Shook! Masquerade Brunch
Sunday Masquerades at Shook! run from 12 noon until 3:30pm.
The buffet alone is priced at RM168++ per person while an added RM100 will
quench your thirst with free-flow champagne.
Reason to visit:
the most theatrical Sunday brunch in the city
Shook!
Feast Level
Starhill Gallery
Jalan Bukit Bintang
Kuala Lumpur
Malaysia
+ 6 03 2782 3875