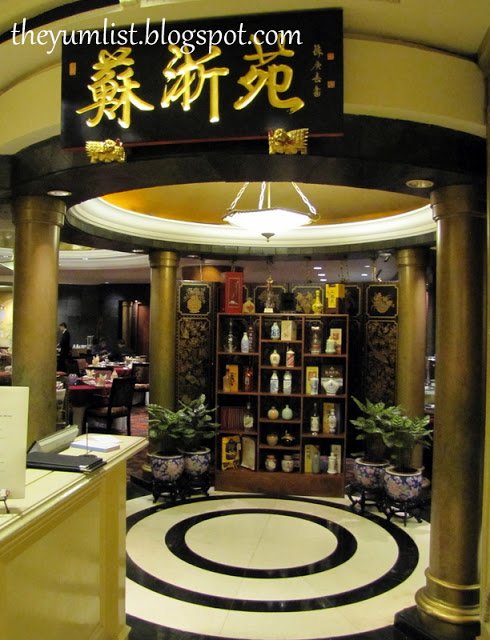 Shanghai at J.W. Marriott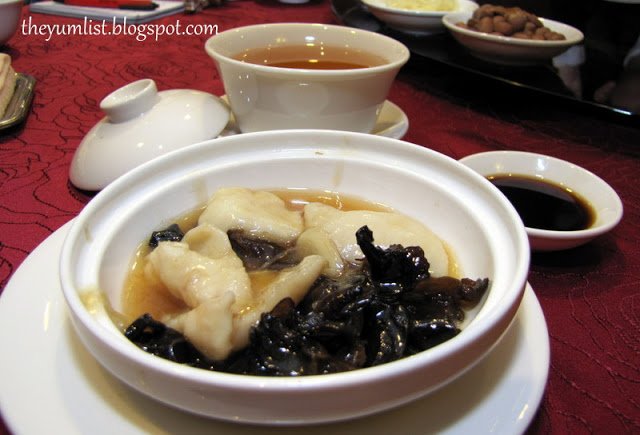 Personally the chef likes to eat something simple. This is one of his favourites – a white fish cooked in a rice wine vinegar.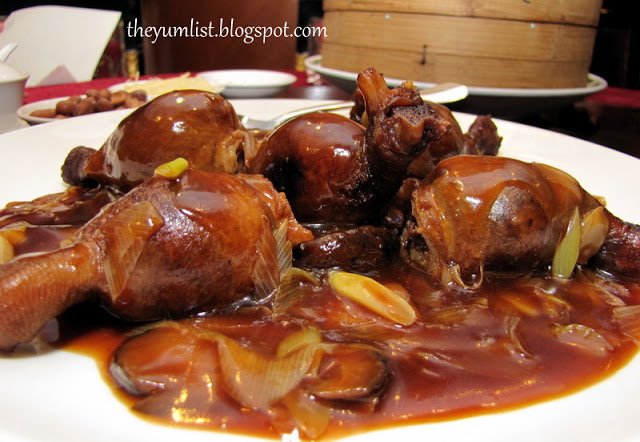 Braised Duck Leg Stuffed with Glutinous Rice in Abalone Gravy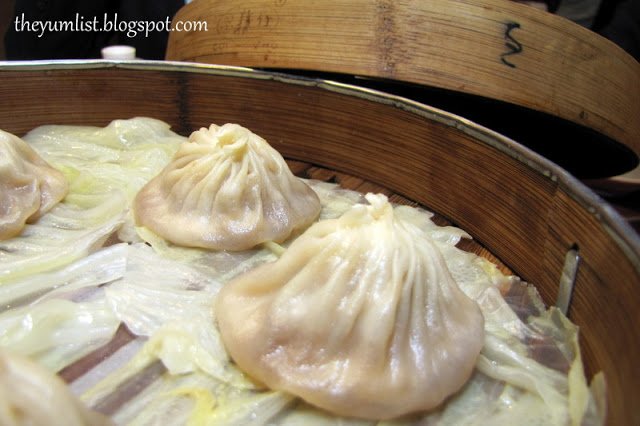 Steamed Shanghainese Meat Dumplings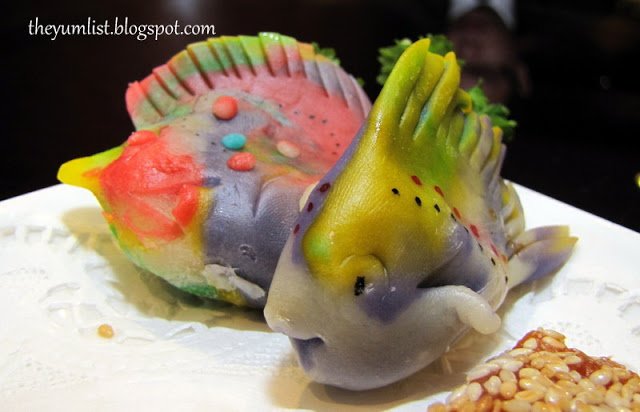 Hand Crafted Dough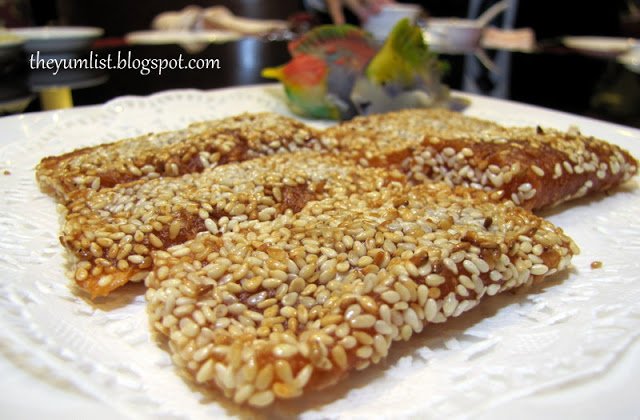 Pan Fried Glutinous Rice Cakes with Sesame Seeds
Chinese New Year Menu, Shanghai, J.W. Marriott
Words by Kristin Cosgrove
Photos by The Yum List
One of the best things about moving to a new country is
participating in the holidays observed by its people. I'll stop short of naming a favourite and
just say I really love Chinese New Year.
The reds and pinks exploding from the malls and homes, the impromptu
parades in unexpected places and the impossibly acrobatic lion dances make for
a joyful riot of colour and noise.
This year, I vowed to try more of the foods associated with
the holiday, so I was thrilled at the invitation to sample the Chinese New Year
Prosperity Menu at J.W. Marriott's Shanghai, one of KL's premier Chinese
restaurants.
From 9th January to 23rd February,
Shanghai is serving its Chinese New Year Prosperity menu with four set menus to
choose from. We sampled several of the
delights on different menus. On each one
will find Yee Sang, the multi ingredient salad that is the obligatory (and
tasty) way to kick off any Chinese New Year meal.
Steamed Shanghainese meat dumplings (Siew Loong Pau) were presented
simply in a small bowl balancing on a Chinese soup spoon. We sprinkled them with
fresh shredded ginger to our taste and then gave a quick dunk in vinegar before
biting into them. The combination of
snappy, spicy ginger, tangy vinegar and soft, savory dumpling left me wanting
more. Making dumplings this good isn't
easy. Twisting and tucking the delicate
skin of the dumplings is the mark of a great chef; Master Chef Won Wing Yuek
has spent many hours perfecting and refining the skin of the dumpling, and it
shows. These little beauties are as
tasty as they are pretty.
Each dish on a Chinese New Year table is symbolic — fertility
and good fortune is sure to come to those who enjoy the braised duck leg in
abalone gravy. As we cut into the tender
leg, we found it had been stuffed with glutinous rice, a pleasant, chewy
surprise nestled in the dark and flavourful duck meat.
Topping off our sampling were pan-fried glutinous rice cakes
with sesame seeds. I was immediately
reminded of the sesame candy that I always loved as a child (okay, as an adult
too). In America, they are sold in bulk
from bins in the health food section.
Anyway, these rice cakes were
obviously so much better. Glutinous rice
fried and slightly crispy on the outside with a chewy warm center –
scrumptious!
A smiling Chef Won came to meet us toward the end of our
meal, which we were told is common at Shanghai.
Chef Won enjoys making personal connections and even goes so far as to
modify his dishes for customers if he knows they are from China. Recognizing that Malaysian Chinese and Mainland
Chinese food is slightly different, he goes the extra step to make sure
everyone is served the taste they are accustomed to.
When asked his favourite dish to eat, Chef Won not only told
us, but showed us! To our surprise, within
minutes a new dish appeared in front of us – steamed bamboo fish in rice wine
sauce with mushrooms. A very mild dish,
the flavour was sublime as the rice wine complemented the earthiness of the
mushroom. It's easy to see why the
simple dish is his favourite. (Available for RM88 on the a la carte menu.)
Reason to visit:
Authentic Shanghainese cuisine, beautiful dining room and mouth-watering meat
dumplings!
Shanghai Restaurant's Chinese New Year Prosperity Menu
features four set menus ranging in price from RM188 ++ per person to RM2888++
for a table of ten.
Shanghai Restaurant
JW Marriott 183 Jalan Bukit Bintang
Kuala Lumpur, 55100 Malaysia
+6 03 2715 9000
"The Yum List supports a shark's fin free Chinese New Year for the prosperity of our oceans and the sustainable future of our global community."