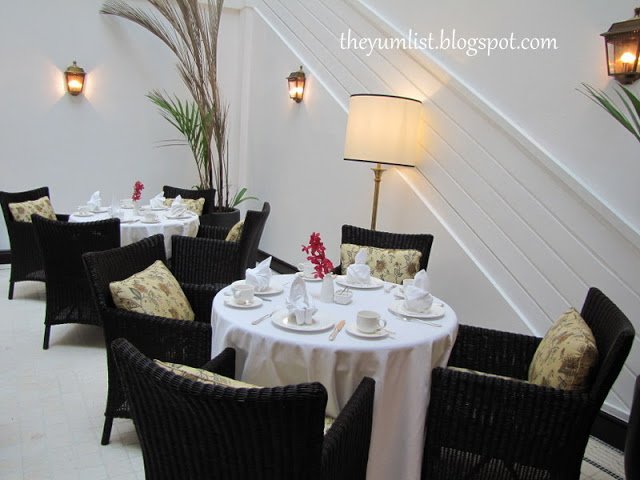 Atrium at the Colonial Cafe, The Majestic Hotel Kuala Lumpur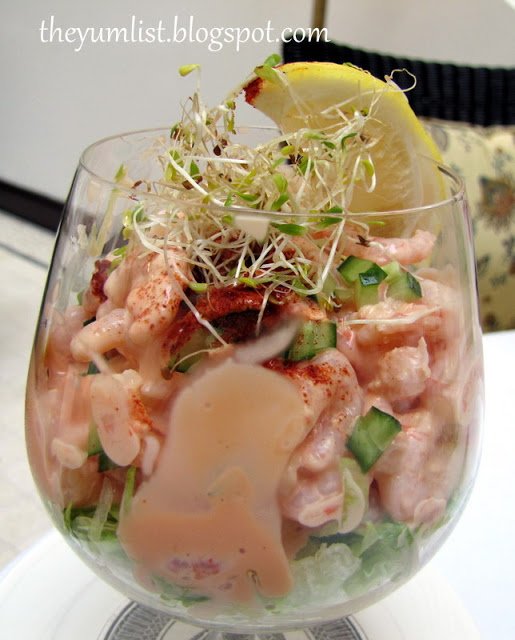 Classic Prawn Cocktail RM45 – Fresh shredded lettuce, chopped cucumber, spicy cocktail
sauce. The height of fashion from the 1960s to the 1980s, the prawn cocktail
was so entrenched in Britain's culinary landscape that no dinner party was
complete without it. Equally popular with British expatriates, the prawn cocktail
remained THE starter to have and was an essential item on the menu of any
western restaurant in Malaya.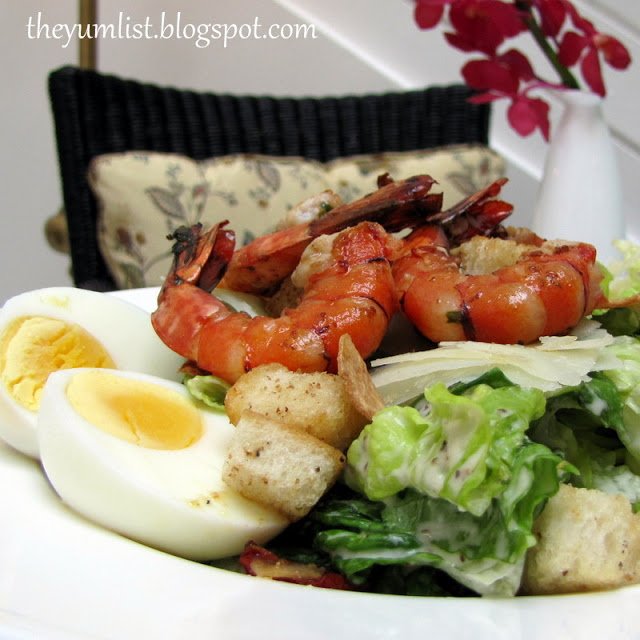 The Cafe's Famous Traditional Caesar Salad with Garlic Prawns RM45 – Baby Romaine hearts, sun-dried tomatoes, toasted garlic chips and parmesan shavings.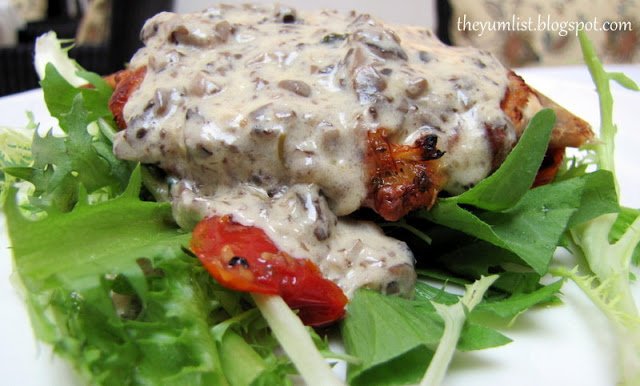 Baked Seafood Crab Shell RM55
– crab meat, shrimp, snapper, salmon, seasoned breadcrumbs, cheesy mushroom
sauce.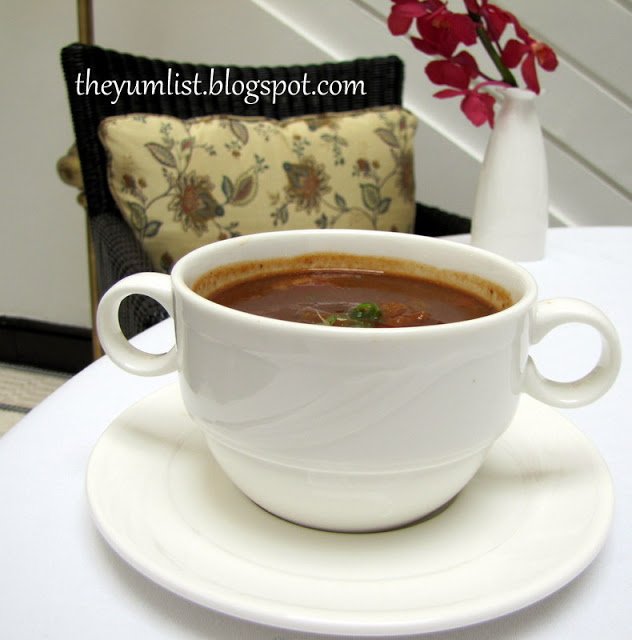 Ox Tail Soup RM45
– succulent oxtail chunks, hearty broth, aromatic local spices, root
vegetables.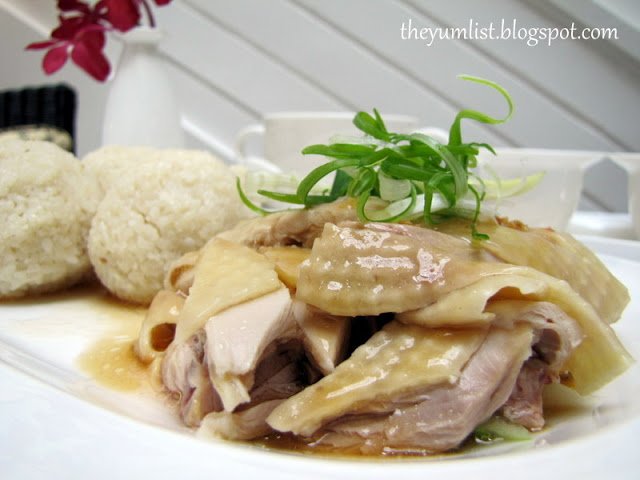 Old Style Hainanese Chicken Rice Balls RM55
– poached chicken, aromatic hand pressed chicken rice balls, home made chili, fragrant
ginger. To create their succulent dish Hainanese chefs often poached whole
chickens and served the meat sliced accompanied by dipping sauces made with
fragrant ginger and fresh chilies served with rice steamed in oily chicken
enriched stock which were then shaped into almost tennis ball sized orbs. Chefs
argue over the origins of these unusually shaped rice servings. Some maintain
that the rice was so shaped because it needed to be kept warm from the time it
was cooked till serving time. As they were normally made earlier in the day and
had to be stored in wooden containers they claimed that the spherical shape
allowed the rice to stay warmer for longer. Others however believe that the
rice balls were more portable and therefore easier for those working on the
plantations to transport.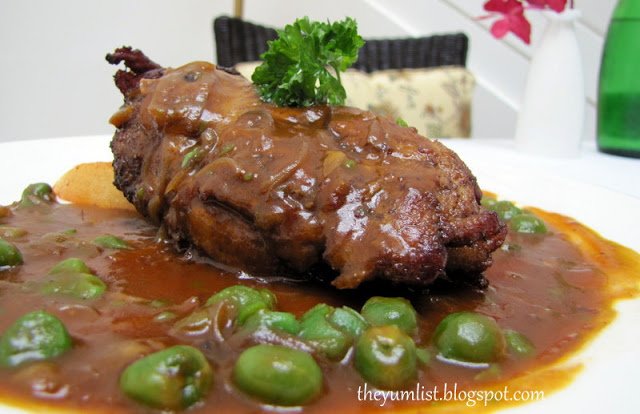 Hainanese Chicken Chop RM75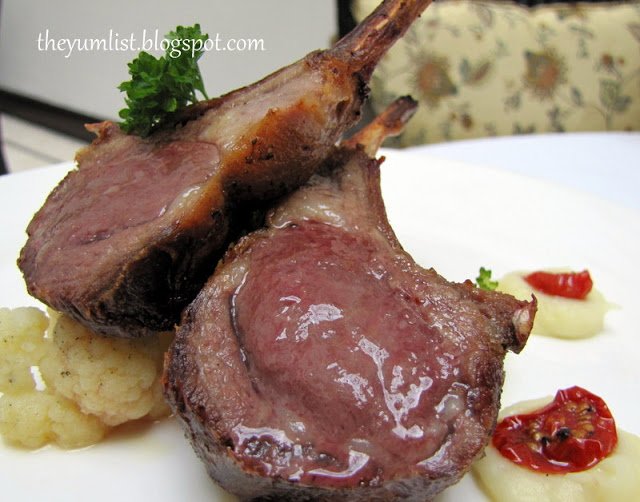 Rosemary Lamb Chops RM130 – pan roasted lamb cutlets, creamy garlic mash, mint.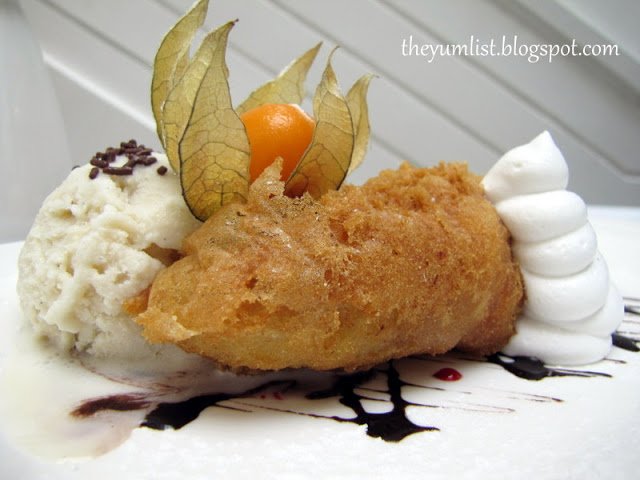 Goreng Pisang a la Mode RM45 – battered banana fritters, chocolate rice, vanilla ice
cream. Rumoured to have been brought to Malaya by the Portuguese in 1511. What
was initially a breakfast dish for the Portuguese has become one of the
nation's favourite all time snacks. Sold at specialist roadside stalls these
tender ripe bananas are deep fried in light crispy batter and burst with
flavour. The colonial Café presents these hot delectable fritters with a
perfect counterpoint of deliciously cold vanilla ice cream.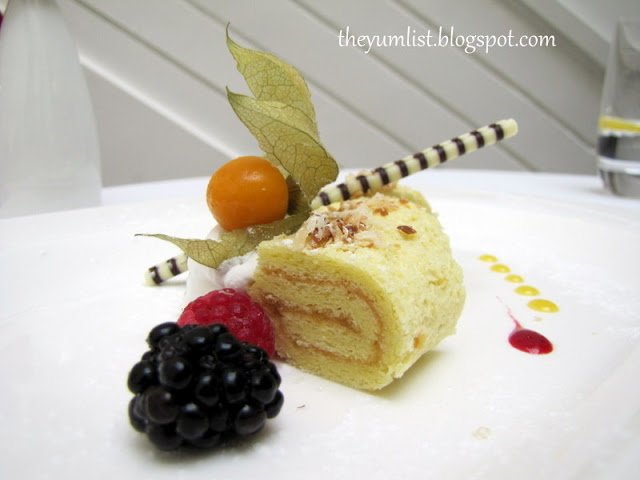 Swiss Roll RM45
– feather light butter cake roulade with coconut jam. Hainanese cooks mastered
not only Western savouries but sweets as well, albeit with their own personal
twist. While traditionally sold with a chocolate butter cream or strawberry
filling, the Hainanese chef took these fat logs of ethereally light butter cake
and rolled them around a local filling of kaya, a rich caramel like coconut jam
with delicious cream.
Colonial Café, The
Majestic Hotel Kuala Lumpur, Malaysia
"Reflecting the elegant simplicity of a bygone era, serving
colonial cuisine by Hainanese chefs."
The story goes that… with the boom of the lucrative trade in
tin mining and rubber in British Malaya a large migration from India and China
followed. The Hainanese were the last to reach the land so other immigrants had
already taken the more profitable positions in mining and agriculture. With no
other employment, the Hainanese ended up working as cooks in the homes of
British expatriates. This relationship turned British staples on their head
with traditional Asian cooking styles and exotic local flavours and,
consequently, Colonial Cuisine was born.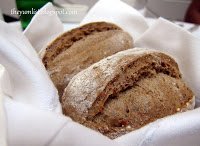 Bread
Colonial Café at The Majestic Hotel Kuala Lumpur brings
guests back to a dreamy age of polished wood furniture, fine China, elegant
dining and regal service alongside classic Colonial Cuisine. The atrium is the
loveliest spot to sit with natural light from the enormous skylight
illuminating the white clothed tables and cushioned rattan chairs (advance
reservation is highly recommended). An afternoon visit will bless you with the
sounds of a live pianist while an evening call will have you tapping your toes
to the sweet jazzy tunes of the Solianos.
Brimming with the classics, expect to find succulent
Hainanese Chicken Chops, Old Style Chicken Rice Balls, Lamb Chops with Rosemary
and, Prawn Cocktails on every table. The Ox Tail Soup and Baked Seafood Crab
Shell kept my mouth salivating and the Goreng Pisang (deep fried bananas) with
ice cream and Swiss Rolls drew my doesn't-know-what-silence-means-hubby into a
speechless state, at least for a few minutes.
Drinks can be ordered from The Bar menu with a tempting range
of Classic Cocktails an irresistible complement to the atmosphere. A small
selection of wines, spirits, beers, juices and soft drinks too are available.
The Colonial Café opens from 11:30am until midnight. The
last call for the kitchen is 10:30pm, while a drink can still be ordered as
late as 11:30pm. Bookings are highly recommended.
Reason to visit:
Colonial cuisine, dining in the atrium, live music, an ambience that fully and
unapologetically embraces the golden era of old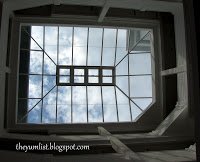 Natural light streams into the atrium
Colonial Café
The Majestic Hotel Kuala Lumpur
5 Jalan Sultan Hishamuddin
50000 Kuala Lumpur
Malaysia
www.majestickl.com
+6 03 2785 8000