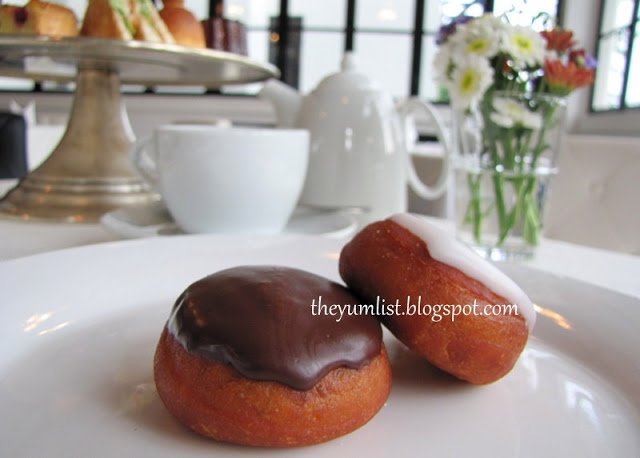 Doughnuts – Afternoon Tea at Maison Francaise
An afternoon with Tea and Cocktails at Maison Francaise
Words by Kirsten Durward
Photos by The Yum List
The skies are threatening and the unseasonal afternoon rain begins to tumble around us as we arrive at Maison Francaise for our afternoon delight. We're glad to be indoors as we still have a theatrical view of the impressive storm but we're dry and cosy and safe inside as thunder rumbles and rain threatens. We're surrounded by trees and light floods in through the black rimmed frames. In the centre of the city you'll find a quiet escape from the business of life in this calm cul-de-sac.
As it's only 5pm, we start with tea. In keeping with the lines of the restaurant, our tea service is modern, white, and elegant. The hot steaming liquid is just what we need to stimulate and refresh us at the end of a busy day. We try two teas, a very smoky Lapsong Souchong that has a deep colour and flavour. It makes me think of log fires, but Monica compares it to an aged whisky. It's good, strong French East Indian tea.
The house speciality brew, Chrysanthemum with Passionfruit, smells divine. I take a taste and absolute nectar slips down my throat. A warming mouthful; sweet, round and full. I feel like kicking off my shoes of and leaning back… It's such easy drinking, I forget to leave some for Monica – another cup please! Maison Francaise has several choices of hot teas, and also offers coffee, hot chocolate or iced tea. But my choice would always be the home-made flower-fruit tea.
A silver stand arrives with delicate offerings. We are assured that everything is made in house and that the selection of cakes changes from month to month.
First to taste is a folded crepe with a caramel sauce. A crumbly raspberry tart follows, then miniature iced donuts filled with crème patisserie. My favourite is the chocolate one, no surprises there! The house speciality pastry is the Canele de Bordeaux which is tasty when its well caramelized and crunchy as the one we had for lunch. Once again I enjoy the roasted apricot in butter sauce.
Afternoon tea is served on the weekends from 1-5pm at a cost of RM38 ++ per person (minimum two people).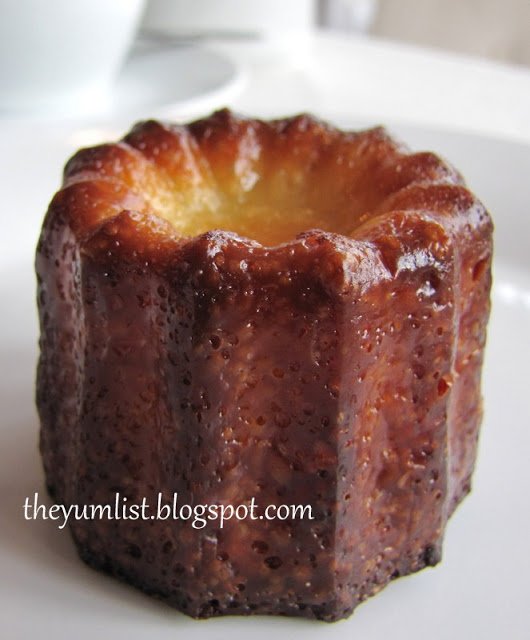 The toasted quarter triple sandwich gives a taste of the delicious home made gravid lax, and is well filled with good crunch veg and oodles of mayonnaise.
Tea over, it's time for cocktails. We've been looking forward to a special experience since we discovered the pedigree of mixologist Amar, on a previous visit. He's achieved top mixologist status in Malaysia and competes to a high level internationally. We are sure that a treat is in store!
He explains his commitment to using fresh and local ingredients and desire to create an overall clear and clean flavour. 'To make a drink is an art work, I like to make a little bit of art every day.' 'The way you make it, the technique that you use makes a difference, even the ice makes a difference.' I hadn't been aware until now of the importance of the quality of ice, but I am eager to find out.
The first tasting is a traditional Kir, white wine settled with crème de cassis. It's a nice full taste with the sweeter liquer contrasting the dryness of the wine. Maison Francaise offers a range of Kir concotions, which I believe is unique in the city. Ours is served with a cherry in the glass, a small elegant touch. Kir Classic RM26++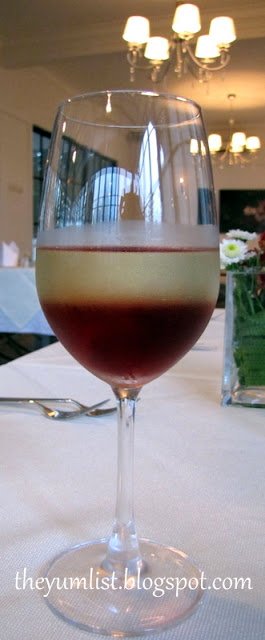 Kir Classic (Cassis) RM26
The next drink is an updated version of a Planters Punch. Or as the menu tells us, Punch Planteur. A humourous bending glass, holds a slightly sour refreshing long drink that invites afternoon sipping. Guava juice, vanilla and cinnamon are cleverly blended with the traditional orange juice, white and dark rum to create a smooth and sultry concoction. It is beautifully, cleanly cold and I reflect on the comments about ice quality. Classic Punch Planteur RM28
Maison Francaise offers fruit versions of the modern French Martini. A classic martini glass of deep pink proves to be a Raspberry Martini. Fresh raspberries are pureed with vodka and pineapple juice, enhancing the deep tones of this favourite fruit. In texture, perfectly blended, smooth and clean, a delicious nectar flows over my tongue. It's easy drinking but I'm savouring all the nuances; a hint of vanilla, a slight foamy top, hitting the tongue with a tantalizing tingle. Mmmmm French Raspberry Martini RM28.
Monica and I are both left melting after a taste of the Ti Punch. Too many favourite flavours combine in this champagne flute of delectability. Vanilla and cinnamon are steeped in dark rum and passion fruit, cut through with a twist of lemon peel. The marvelous mouthful has been marinading for a month, giving it a remarkable depth of flavour. It starts with a refreshing burst of taste, develops into a pure full-bodied drink that amazingly gets stronger towards the bottom of the glass. Ice refreshes rather than dilutes, and the deeper you go, the fuller the taste. Ti Punch RM28++
Amar has earned his stripes with us seasoned cocktail drinkers. His infused creations get top votes from both yum searchers.
But before we are allowed to leave, I am pressed to try the house shooter. 'Flying to France.' Specially created to replicate 'le tricolor' Amar claims that it took him two weeks to perfect the layers, using gin, curacao, Cointreau, strawberry liqueur and strawberry juice. I toast my French friends silently as I tip the drink! It's smooth. A good blend. Starts sharp, ends sweet. A classic signature shot that embodies the attention to detail and commitment to quality product that imbues this establishment.
Flying to France RM32++
Our afternoon is drawing to a close. Nature gave us a spectacular show through the panoramic windows, and Amar treated our taste-buds with his award winning combinations. I look forward to returning with a group of girlfriends to savour a few more. Cocktails can be taken with food in the upstairs restaurant, or alone, in the downstairs bar.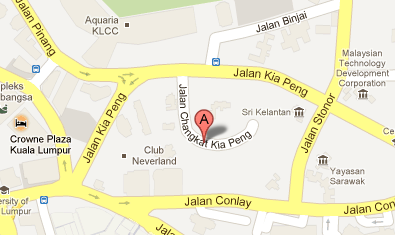 Map to Maison Francaise
Reason to visit: Modern classics with a twist. Unique flavours served with style. If you're a true cocktail lover, Maison Francaise should be on your 'must try' list.
Maison Francaise
5 Changkat Kia Peng
50450 Kuala Lumpur
Malaysia
+6 03 2144 1474
www.maisonfrancaise.com.my