Words: Polly Szantor Photos: Monica Tindall
As the Mid-Autumn Festival, approaches, Kuala Lumpur is practically floating on a sea of mooncakes. They're on display everywhere, in the malls and at the grocery store and every big hotel in town is sharing their new varieties for 2013. I've always wondered how these heavy, sweet cakes are made, so I jumped at the opportunity to attend a demonstration at the Intercontinental Hotel.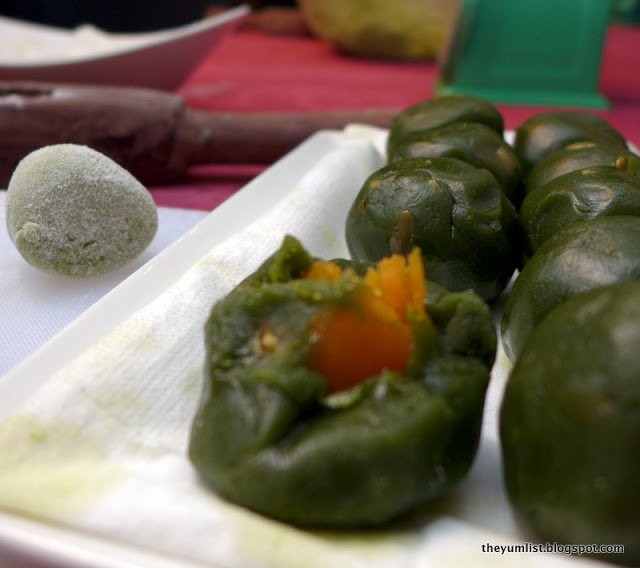 Mooncake Fillings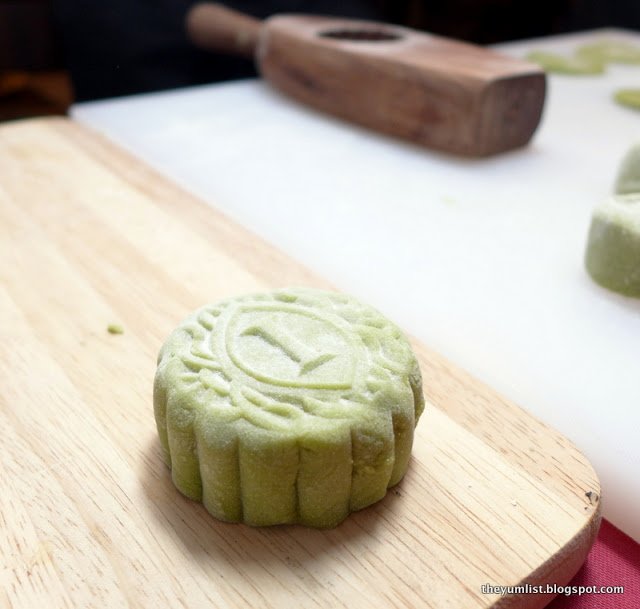 The First One Out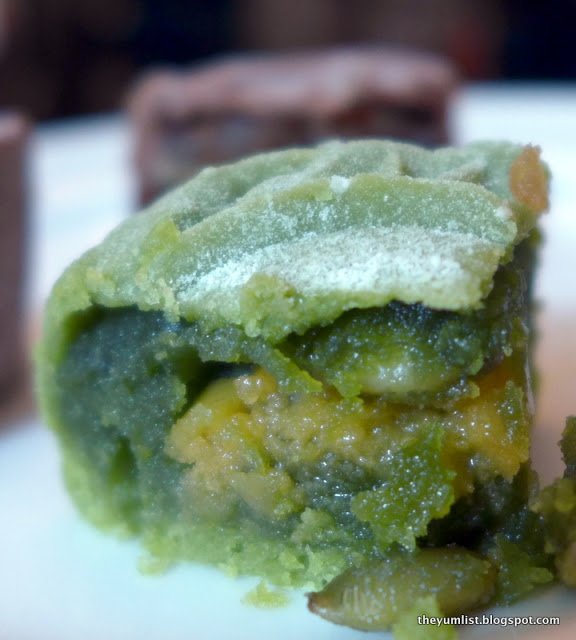 Green Tea and Salted Egg Mooncake
I watched Chinese Head Chef Wong make Mini Green Tea Paste Mooncakes with Single Salted Egg Yolk. The uncooked outer layer is a combination of lightly toasted glutinous rice flower, icing sugar, green tea powder, shortening and water and the resulting soft dough is rolled into a 4-inch circle. The salted egg yolk is encased in green tea paste, which can be bought commercially. The clever part is enclosing the little ball of paste in the dough, gently squeezing and patting until all the edges meet. A wooden mould, imported from Hong Kong, is dusted with glutinous rice flour and the ball is flattened and tamped into place. A couple of sharp taps on the table and voila, out pops a perfectly formed mini mooncake.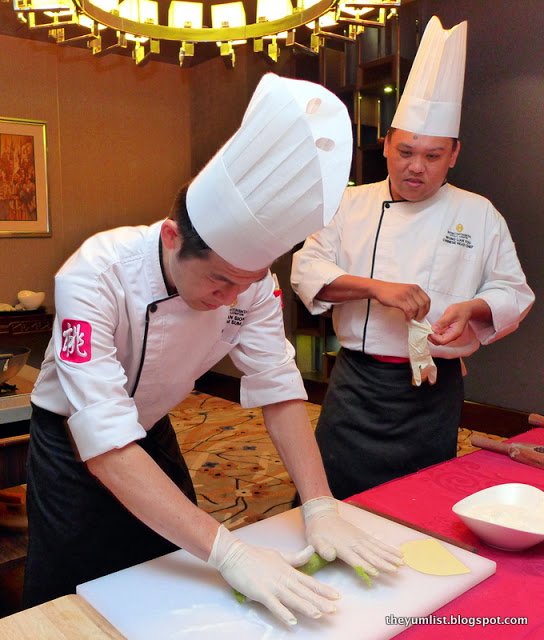 Rolling Out the Dough
Traditional baked mooncakes are golden brown in colour, but Dim Sum Master Chef Lo demonstrated making a baked white crust for a giant-sized Red Date Paste with Macadamia Nut Mooncake in a Tao Almond Snow Skin. The handmade mould for this mooncake, which is over six inches across, was specially commissioned for the Intercontinental. Green pea powder, almond flour, icing sugar and shortening are combined for the outer layer, and the mixture is cooked slowly in a wok for 1 hour then chilled overnight.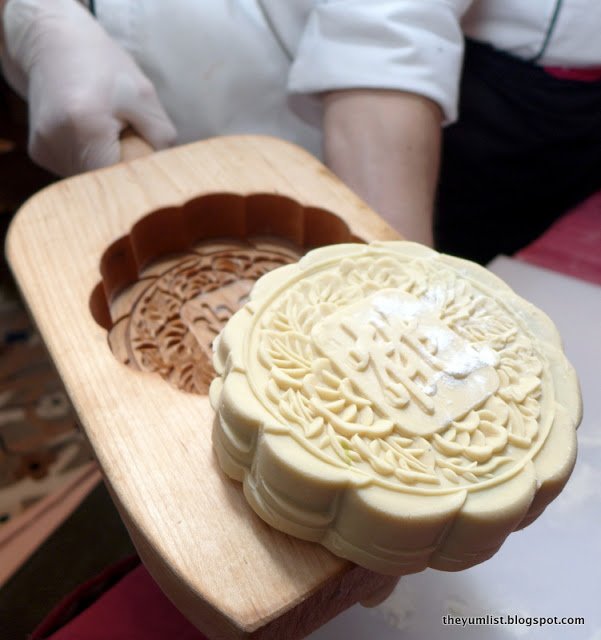 Giant Mooncake with Red Date Paste
The filling is a ball of red date paste mixed with macadamia nuts, and the cake is formed exactly like the mini version, though the bangs on the table are considerably louder from this heavy hardwood mould, and the whole thing is altogether more spectacular. The finished cakes are baked in a fairly hot oven for 20 minutes, and the results are delicious. The red date paste is enlivened by the nuts and the almond flour gives the white skin a lovely flavour.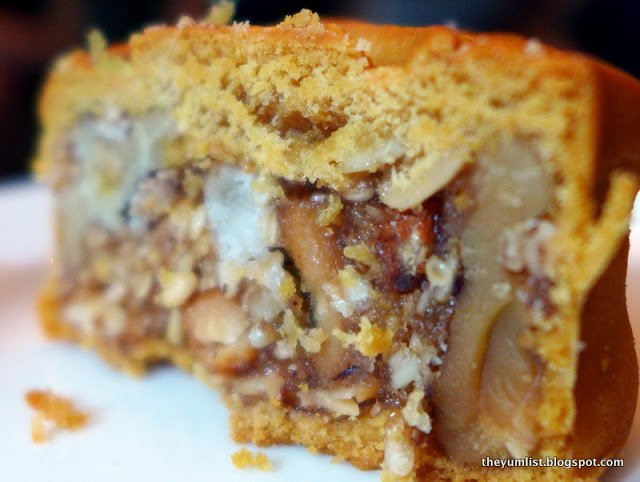 Assorted Nuts Paste with Chicken Ham
The giant red date mooncake will be part of the 7 Stars Premium Collection 2013, which includes 7 mini mooncakes and retails for RM288++. There are other collections available, and the Intercontinental's mooncakes can also be purchased individually, ranging in price from RM17 to RM33++.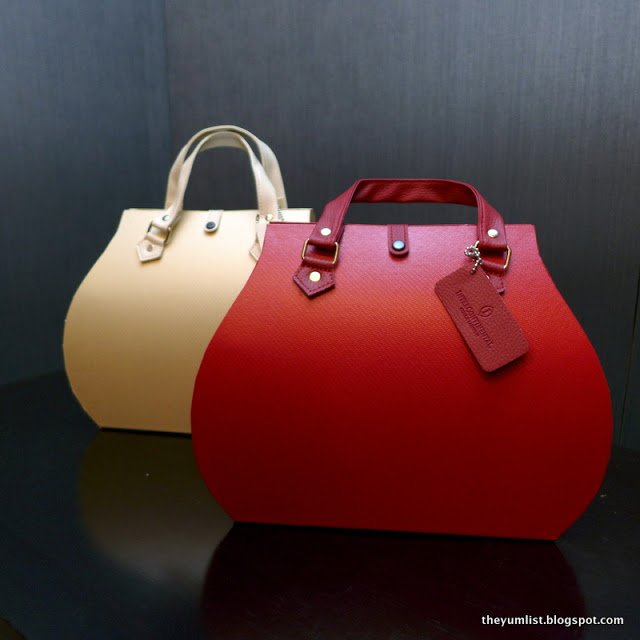 Clever Packaging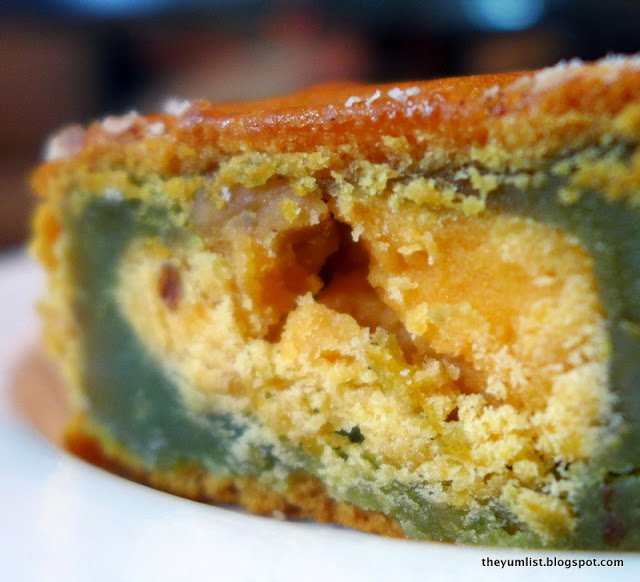 Pandan Paste with Egg Custard and Walnuts
If you really love mooncakes, why not indulge in the Intercontinental's Mooncake Afternoon Tea for two. The selection of 10 mini mooncakes is tastefully served on a Chinese-inspired circular shelf, and combines traditional baked favourites such as Lotus Paste with more unusual creations, for example Mini Peanut Snow Skin with Dark Chocolate Paste and Rice Crunch. I especially enjoyed the Roseberry Snow Skin with Spirulina Paste and Gummi Bears and of course, the Snow Skin with a filling of Durian and Oats. My vote for the most unusual mooncake however, goes to the Almond Milk Cream Snow Skin with Birdsnest, which was cool, smooth and delightfully almond-scented.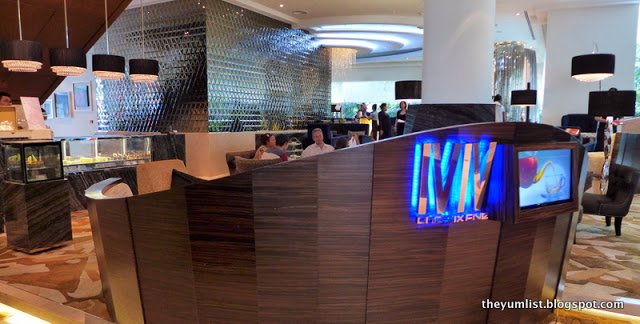 OneSixFive, InterContinental Kuala Lumpur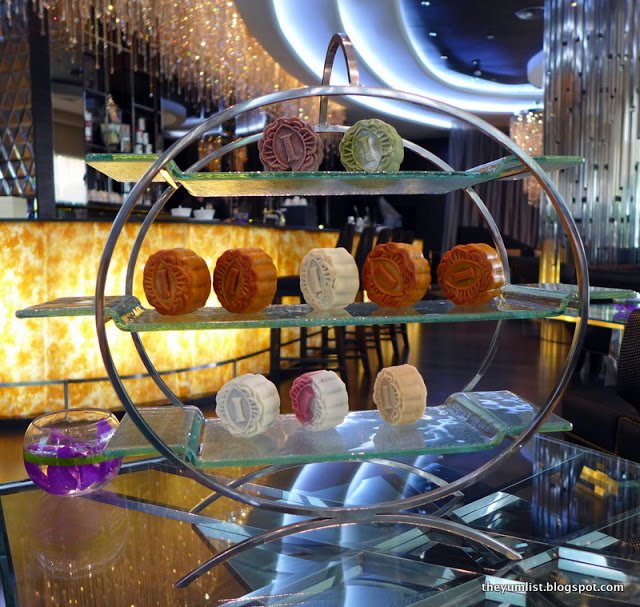 Mooncake Afternoon Tea Set
There's an excellent selection of gourmet teas to accompany the mooncakes, sourced from Tea Leaves in Canada. I sampled the Shanghai Rose Tea, Ceylonese black tea subtly perfumed with rose petals and lychee oil, which I highly recommend. It was refreshing yet comforting, reminiscent of strolling in a rose garden.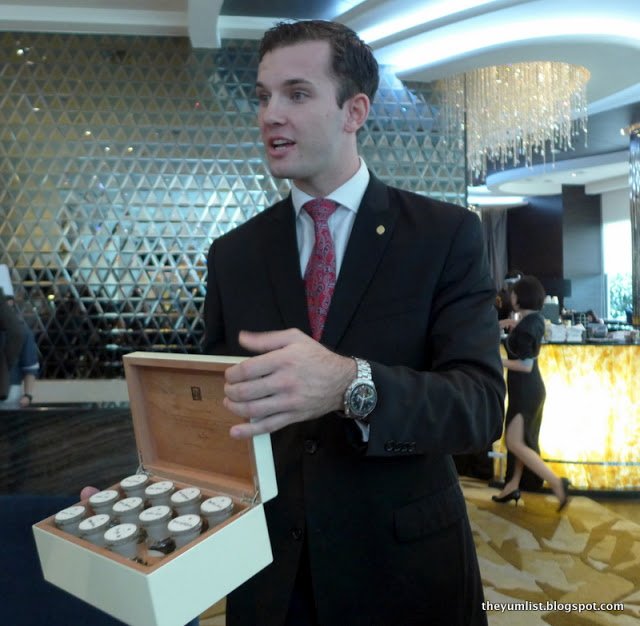 Tea Leaves Sniffer Box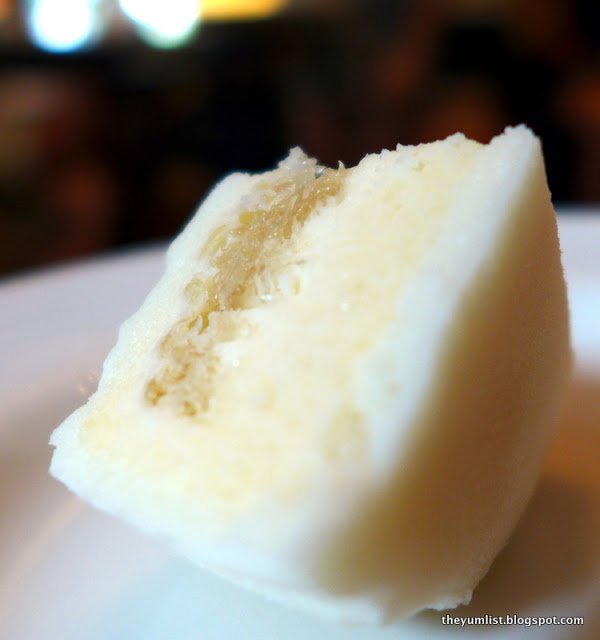 Bird's Nest Mooncake
The Mooncake Afternoon Tea for Two is priced at RM128 ++ and is available in OneSixFive Lounge.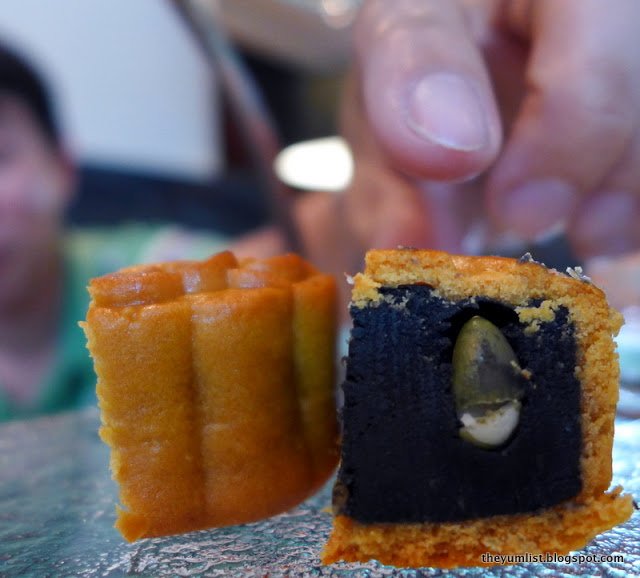 Who's pinching my charcoal mooncake?
Reason to visit: For the inspired collection of mooncakes and for the bright ambiance of the lobby lounge, complete with koi ponds, bubbling water and lush greenery.
InterContinental Kuala Lumpur
165 Jalan Ampang
50450 Kuala Lumpur
Malaysia
+ 6 03 2161 112