Words by Lisa Mangelsdorf
Photos by The Yum List (Monica Tindall)
"Life is like a box of chocolates, you never know what you will get…" (Forest Gump, 1994)
Oh so true of a box of artfully fashioned pralines by Chocolatier Pierre Ledent. Born in Belgium into a long line of Master Confectioners, Pierre has elevated the craft of designing chocolates to an art form. Each creation is so beautiful that only a jewelry box will do for packaging.
 Pierre hopes for his customers to have an experience of all their senses when eating his chocolate. He strives to ensure a perfect balance of complimentary colors, scents, flavors, textures and even sounds in each carefully created piece. All of Ledent's pralines are made with only the finest ingredients from around the world – no less than 70% Cacao Beans from only certified origins, spices from Polynesia, and fruits and nuts from Sicily and Spain, to name just a few.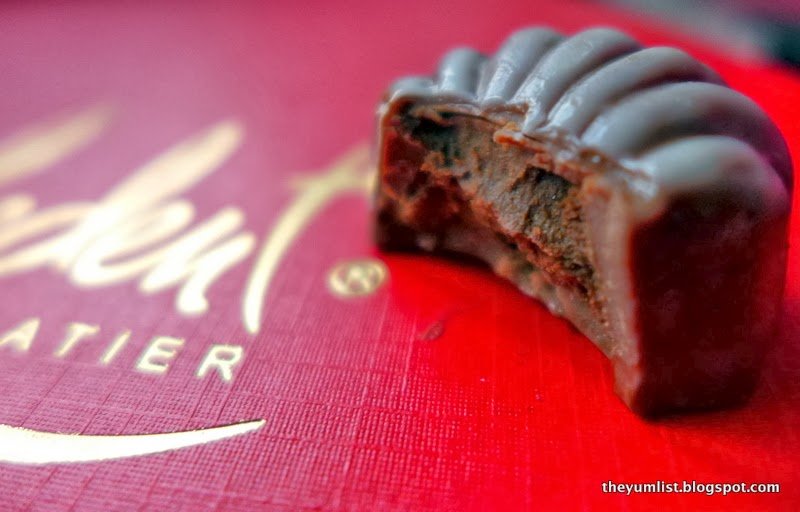 Gigi
I invited my Belgian friends over to help my husband and I taste the wide variety of uniquely named pralines, which we found were generally as pleasing to the palate as they were to the eye. Each piece was tasted slowly in order to truly experience the flavors that are layered like in a fine wine. As personal taste is always subjective, we all ended up with different favorites!
Sherry
The Pamela with its splash of color across the top, reminiscent of a Monet at Giverny, begins with a strong dark chocolate taste followed by a burst of fruitiness and a floral finish – amazing!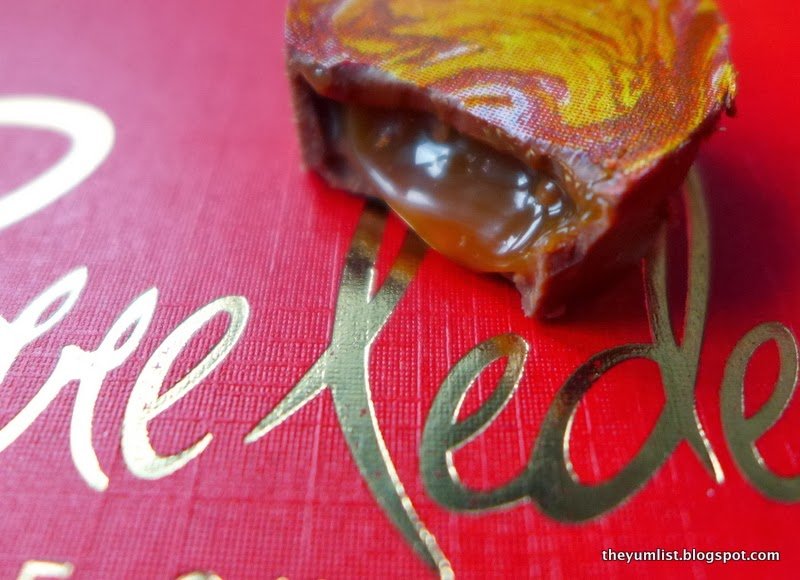 Pamela
Although perhaps not as beautiful as the Pamela, another favorite was the Symphonie – like a musical composition it was very well balanced, with an apricot center that came as a surprise in the middle of a creamy ganache.  "Oh! This takes me back to my childhood," gasped my Belgian friend, almost misty eyed!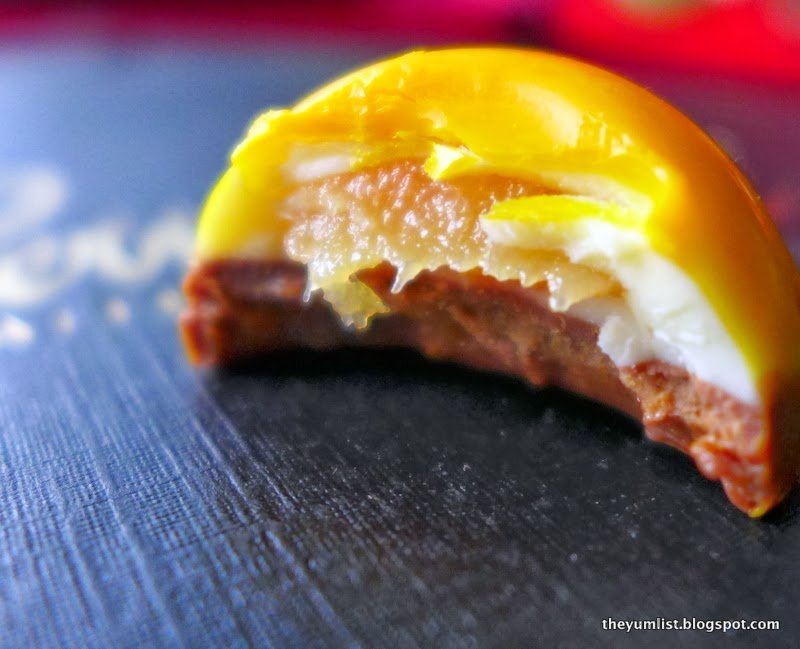 Symphonie
The simplicity of the Rosa embodies a classic combination of chocolate with orange, with neither flavour overpowering the other.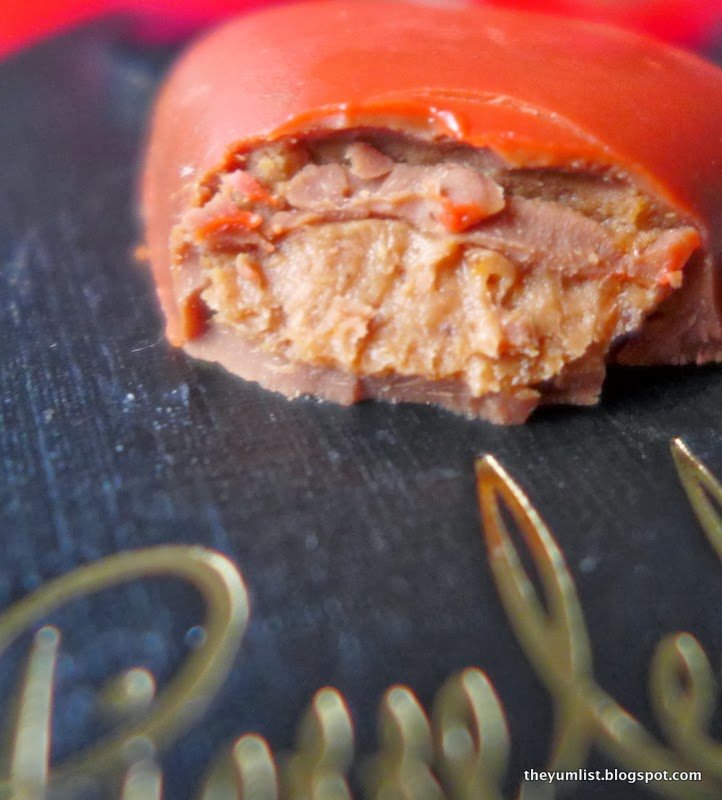 Rosa
Another for those who enjoy the combination of fruit and chocolate  – the Kir Royal – it melts easily in your mouth to reveal slightly tart raspberry and sweet champagne notes. Even to the immature palate of my husband (who thinks a Hershey's kiss is great) the quality of these fine confections were not lost – "Seriously, every single one of these is incredible!"  He is not wrong!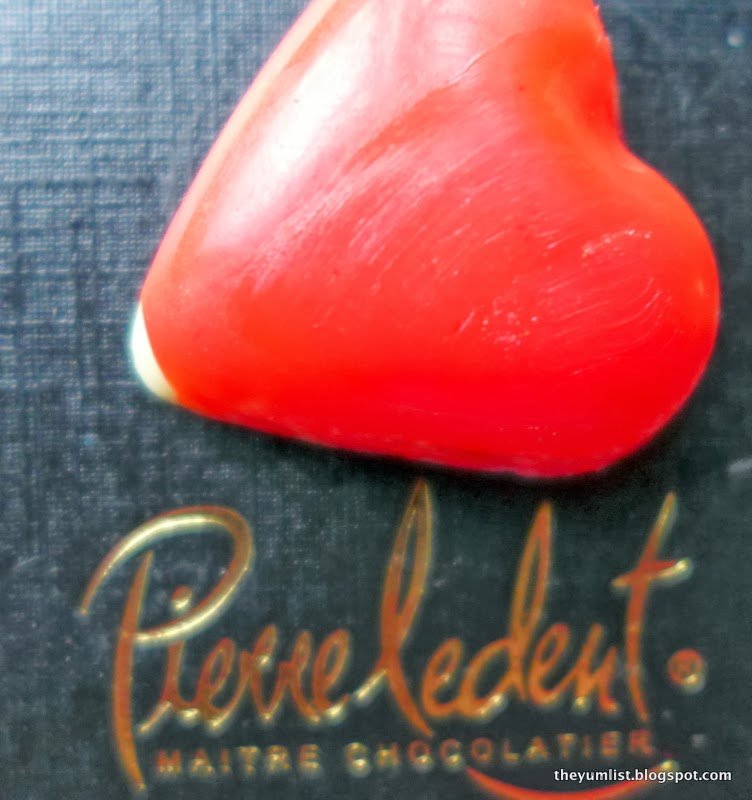 Kir Royal
Not your everyday chocolates in concept, taste or presentation, even a single box of Pierre Ledent  pralines would make the perfect Valentine's gift for the one you love. Available in jewelry box sizes from one to up to sixty pralines, customers can select their favorites to create a beautiful personalized gift.
Prices begin at RM18.90 for a single box, located at Jason's Food Hall in Bangsar Shopping Center.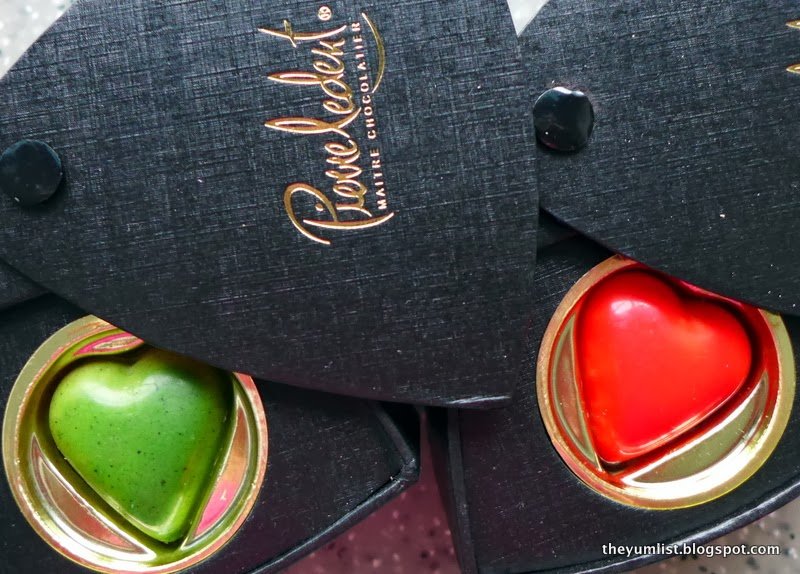 Solo Boxes (RM18.90)
 Reason to indulge: exquisite chocolate packaged as if jewels make fine gifts for the one you love.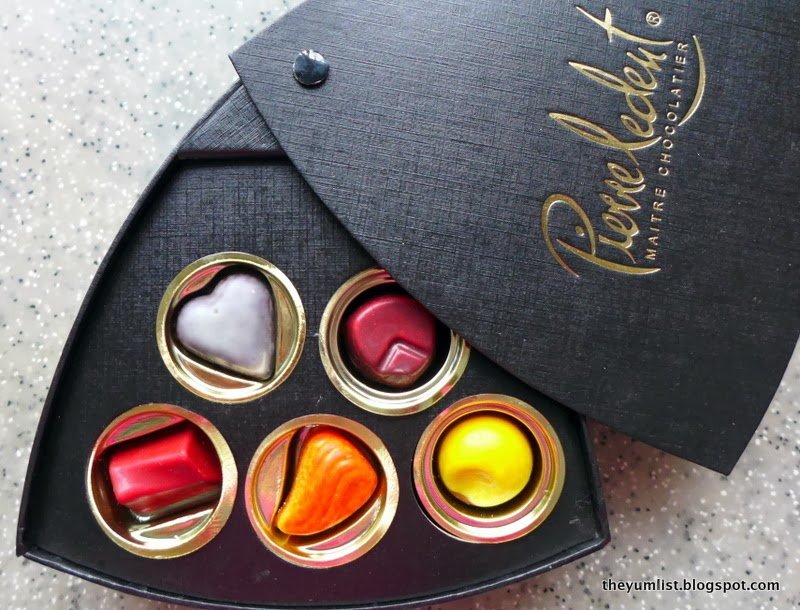 Quinta Box (RM78.90)
Pierre Ledent
Jason's Food Hall
Bangsar Shopping Centre
285 Jalan Maarof
59200 Bukit Bandaraya
Kuala Lumpur
Malaysia
www.pierreledent.be