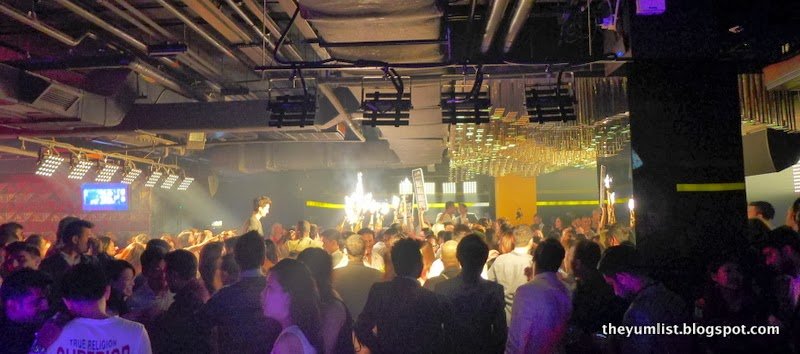 Party at Providence, The Intermark


Providence @ The Intermark
Words by Manveen Maan
Photos by The Yum List (Monica Tindall)
Having not set foot in a club in a while, my inner cool kid (I'm going on the assumption that I still have one) started getting excited at the thought of hitting up the hottest nightspot in KL.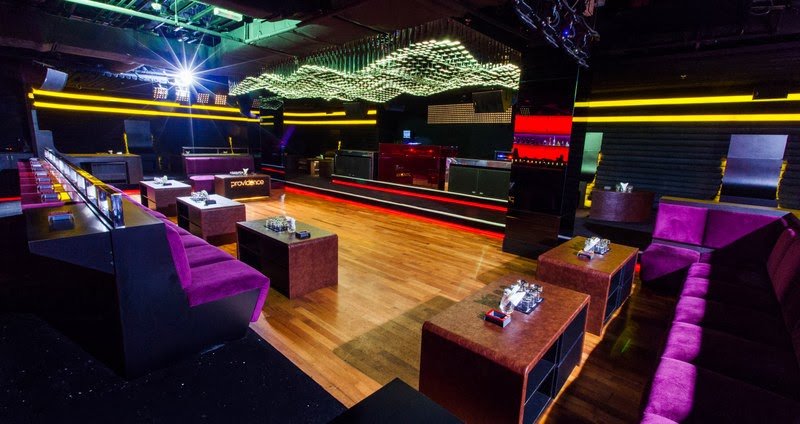 Dance Floor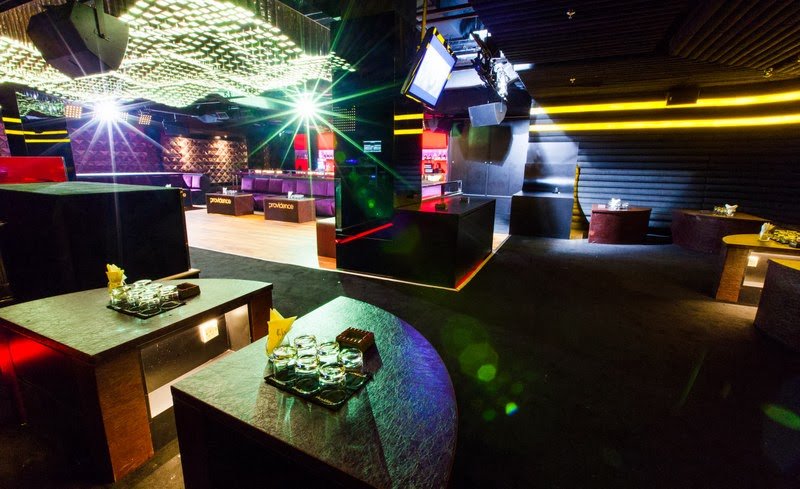 Tables
Providence first opened its doors in August 2013, and has seen a steady stream of well-heeled patrons making their way deep into the confines of a 'luxury clubbing' (as it's coined) environment. Helmed by California native John Langan, the mastermind behind Filter Members Club and Mink in neighbouring Singapore, Providence is marketed as a 'premium nightlife experience'.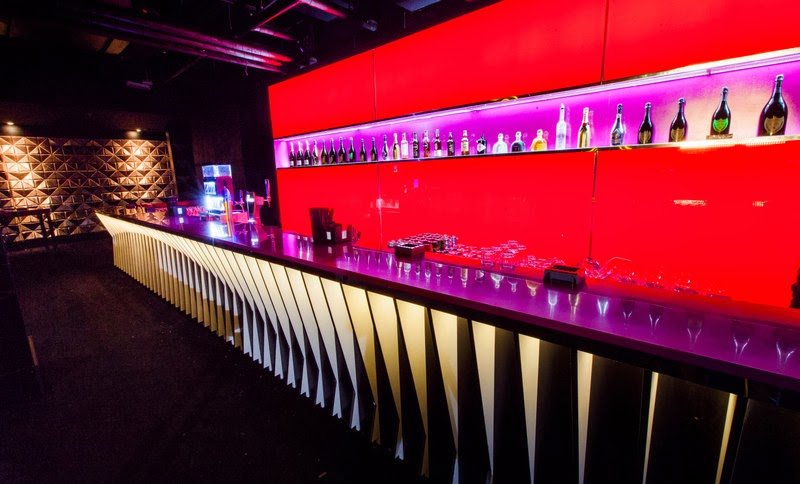 The Bar
A smaller space translates to fewer VIP tables, meaning you're likely to be standing if you're not dishing out for a space to park yourselves. But who needs to sit down in a club anyway? "We want to deliver a decadent and premium nightlife experience with our plush interiors, fine table service, and bottle popping culture," says Langan. Of course with premium, comes a price.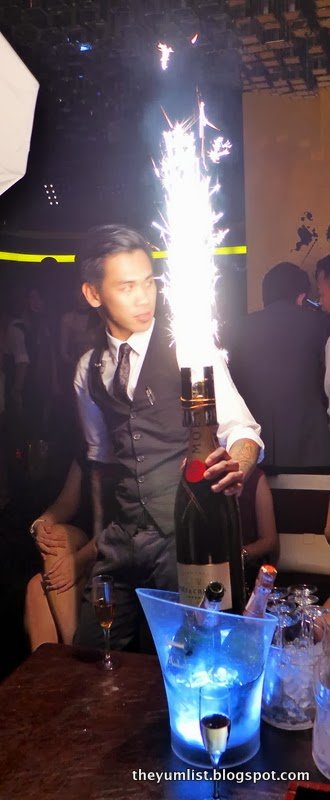 Champagne
Popping bottles is definitely on the cards when it comes to the choice of tipple here. Don't look for Happy Hour deals, because that is not Providence's style. Moet, Veuve Clicquot, and Dom Perignon are champagne staples, while Belvedere, Grey Goose, Glenfiddich, Hendricks, and Glenmorangie round up the top choices of the non-bubbly variety. The closest anyone gets to a promo are the Champagne Train choices: 10 bottles of Dom Perignon for RM11,000 or 6 bottles for RM6,800. If you're on a budget, 6 bottles of Moet will set you back a mere RM2,300. Loose change, right?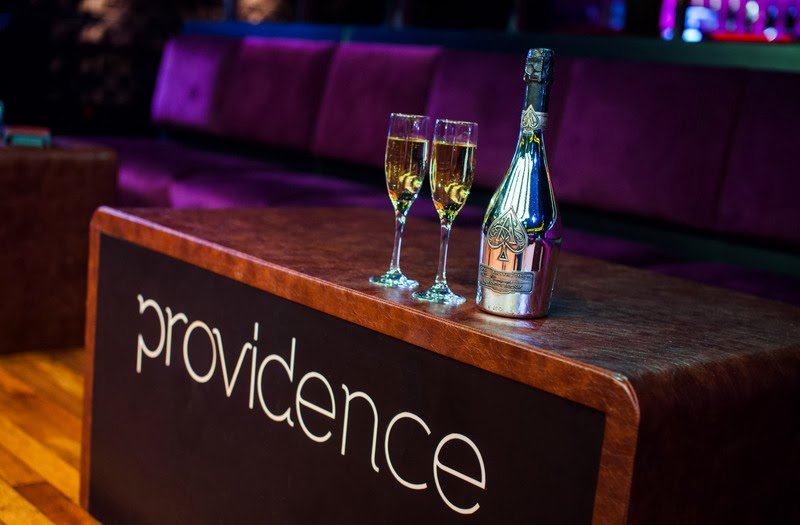 Champagne? 0f course!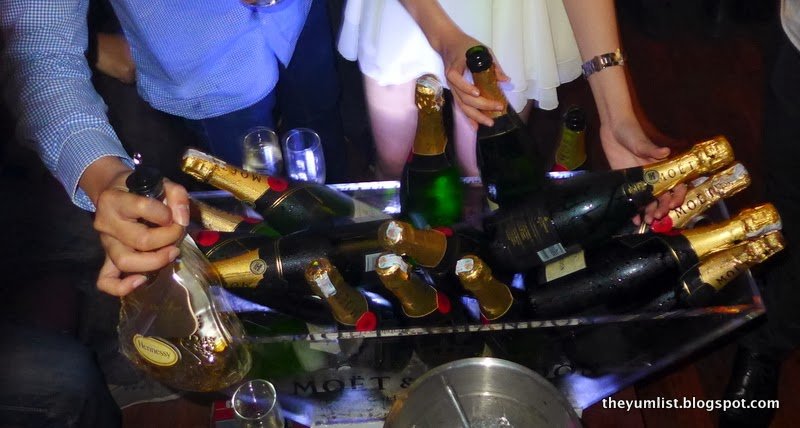 Drink Packages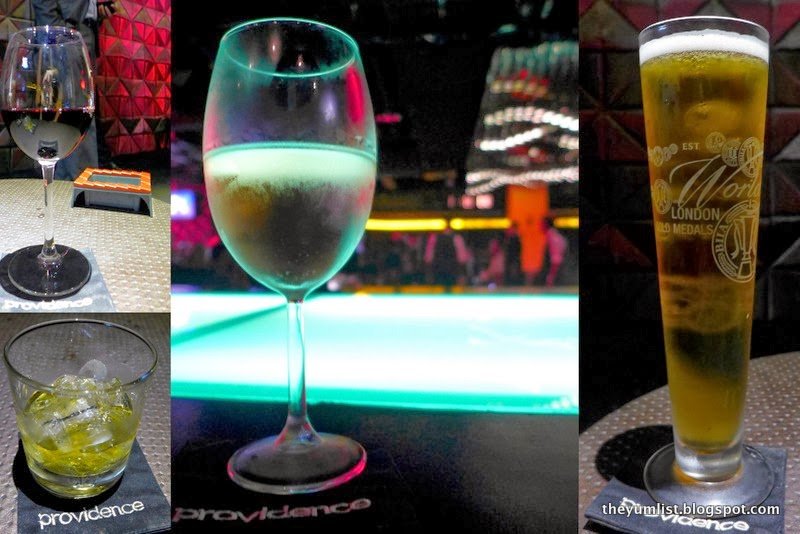 Drinks also come by the glass
The club is also quite aptly complemented with a state of the art audio visual system and is home to the first OLED lighting system in Kuala Lumpur. Light has never looked so stylish (really). Along with giving patrons a blinding good time (pun intended), any club worth their price tag has to boast a veritable DJ list. Providence has seen their share of local and international DJs spinning, and much to our surprise, we knew the words to quite a few tunes that night. Still cool? Why yes, I'd like to think so.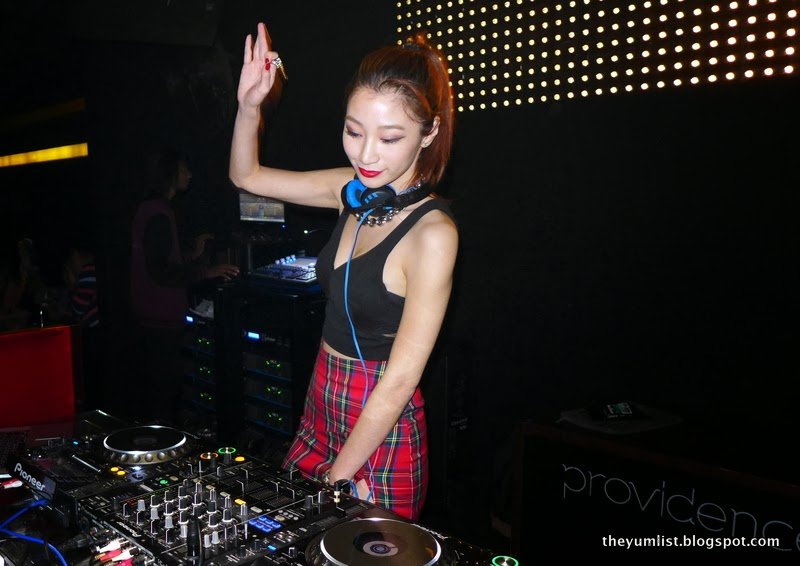 Taiwanese Guest DJ
With all this extravagance comes a steady slew of celebrities (both local and international), ready to put the club to the litmus test. As luck would have it, Italian motorcycle racer and multiple MotoGP World Champion Valentino Rossi graced us with his presence that evening, sending one of our party's posse into cardiac arrest (of the ecstatic variety), and prompting another to go "The designer? He's alive?".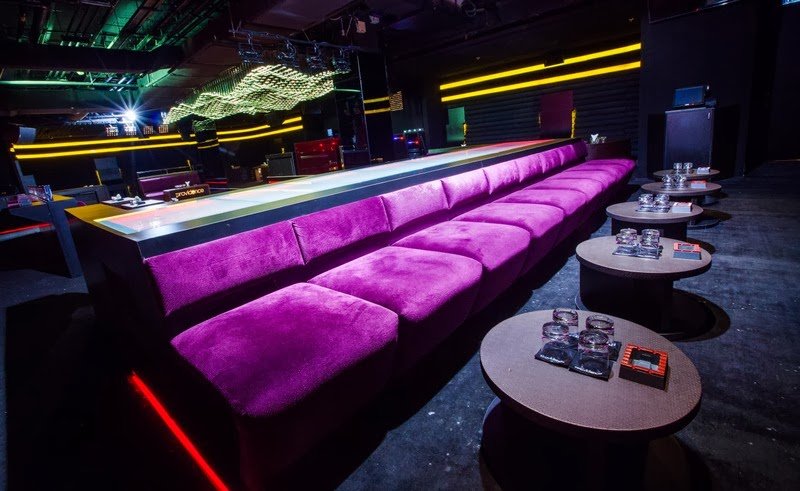 Purple Lounges and Low Tables
All too soon, it was time to kick off our heels and head on home, but not before one fleeting glance at the beautiful people dressed in their Sunday (or is it Saturday?) best. Fulfilling its motto of 'it's not over till it's over the top', Providence proves that it is definitely a party destination for high rollers and the city's elite.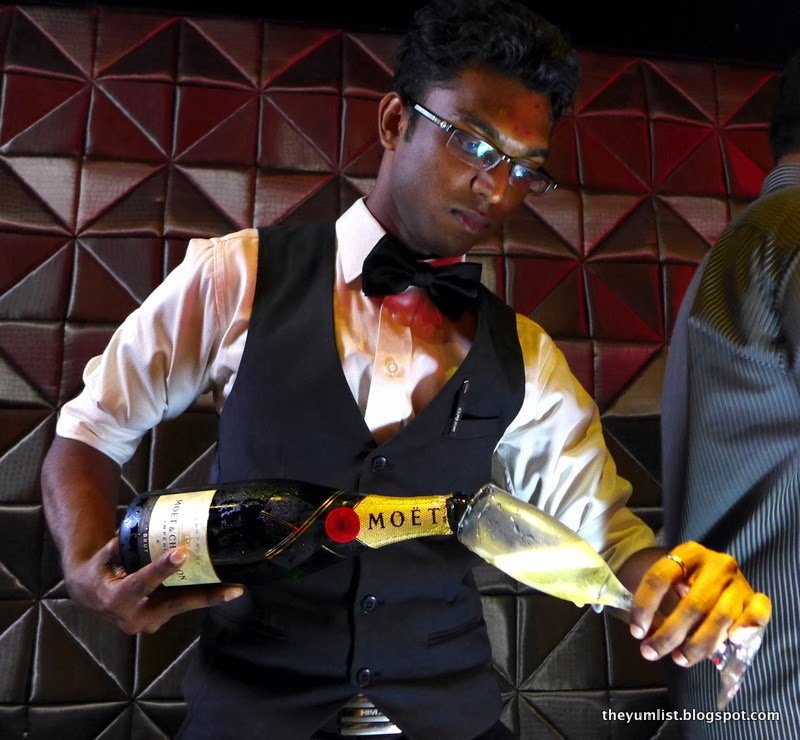 More Champagne Please…
Reason to visit: Back-lit menus that make it easy to survey drink options without having to squint or use the light on your phone for reading assistance; eye candy; a constant stream of internationally renowned guest DJs.
Providence
Lot G19 Ground Floor,
The Intermark No.348,
Jalan Tun Razak, 50400
Kuala Lumpur
Malaysia