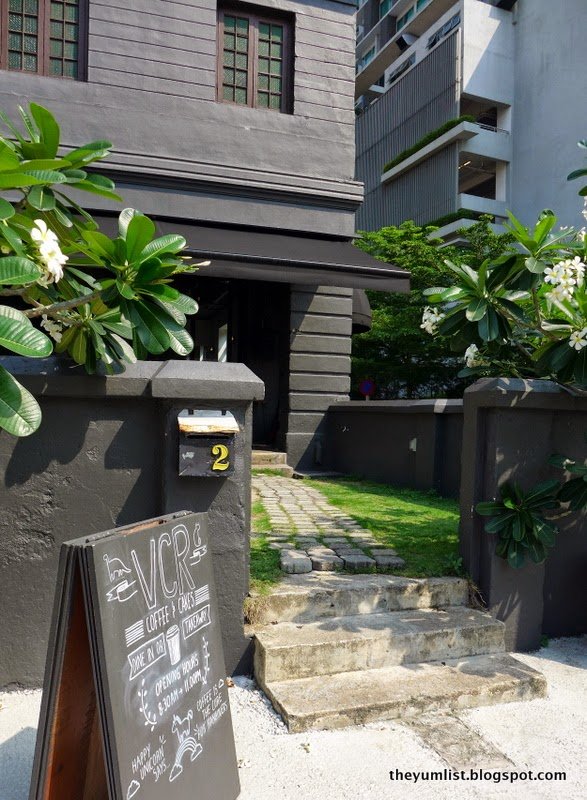 VCR Entrance
VCR, Coffee and Cake
Words by Sarah and Ross Jones
Photos by The Yum List (Monica Tindall)
Named after the device that was the source of much
entertainment and frustration in our youth, VCR provides only pleasure for
diners of this vintage style café off Jalan Pudu. Owners, Ee Han and Andrew,
are two baristas that are very knowledgeable about their coffee and given their
passion about the bean, they may just complete their quest of serving some of the best coffee in KL.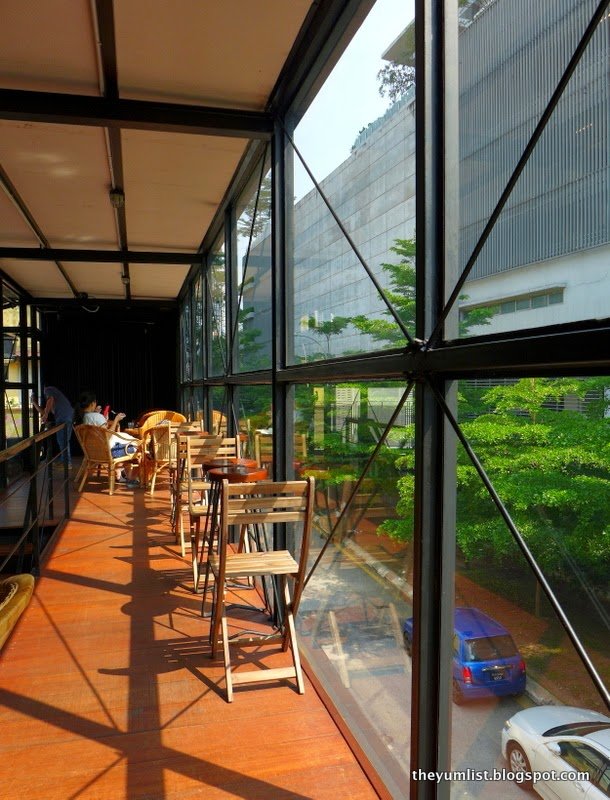 Upstairs
The café itself is located in a series of link houses just
behind the police station off Jalan Imbi between Jalan Galloway and Jalan Sin
Chew Kee. This puts it within walking
distance of Bukit Bintang or you can get to the Jalan Imbi monorail station and
walk as well.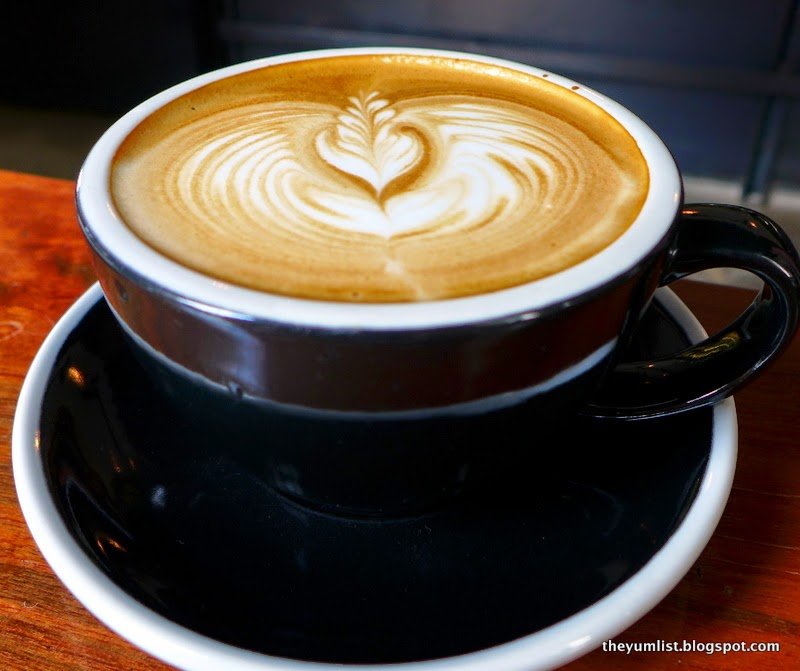 Cappuccino
Ee Han and Andrew have decorated VCR in minimalist and
eclectic manner that doesn't detract from the original nature of the colonial
era building. The downstairs contains a few tables and the coffee bar, while
the stairwell leads you to another open seating area that even has a small
green space on the roof.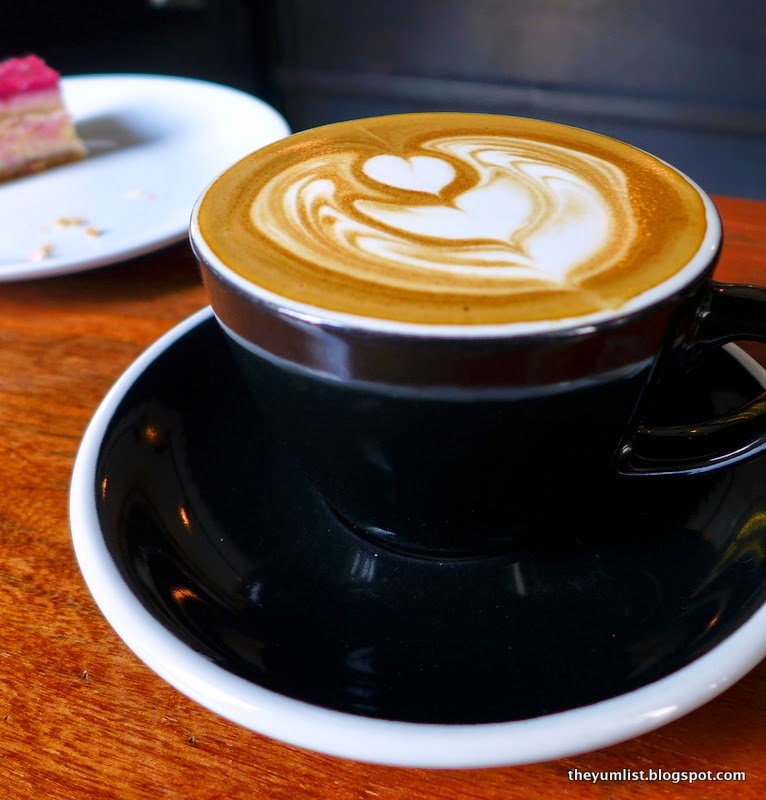 Flat White
Coffee is the true calling of the two proprietors and they
speak very passionately about the nature of their work. We were served a variety of popular styles:
long black, cappuccino, and a flat white; all were very pleasant with a nice
round finish. We were also treated to a
brew of Tanzanian Karatu coffee beans that truly displayed the owner's skill in
making the best coffee they can.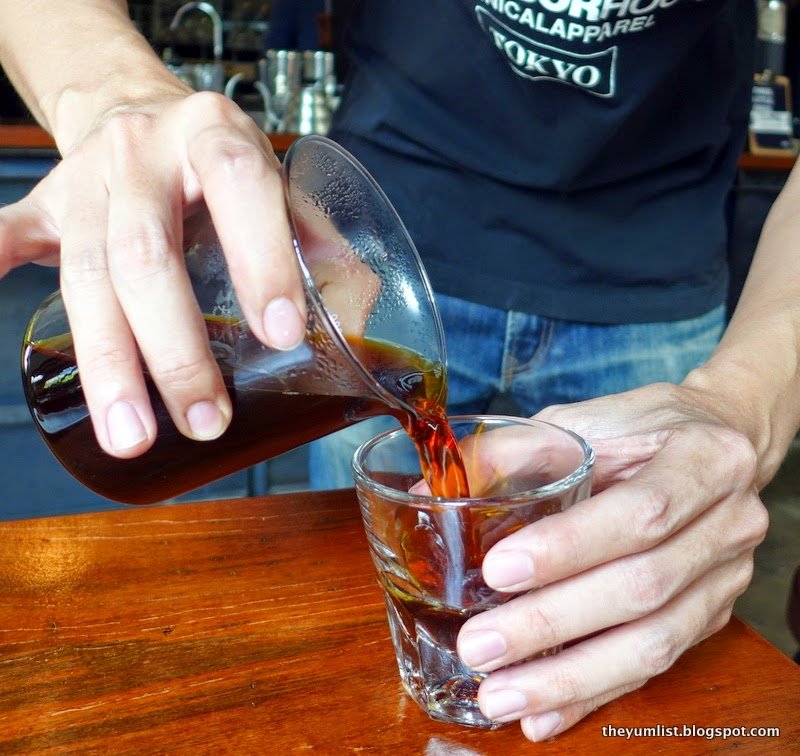 Brewed Coffee – Tanzanian Karatu
The staff at VCR is under constant training despite their
experience because according to Andrew, every bean is different and must be
treated that way. Both these gentlemen
have been trained locally and abroad and present a variety of knowledge in
brewing coffee. All coffee is brewed on
top quality machines that would make a coffee aficionado stare.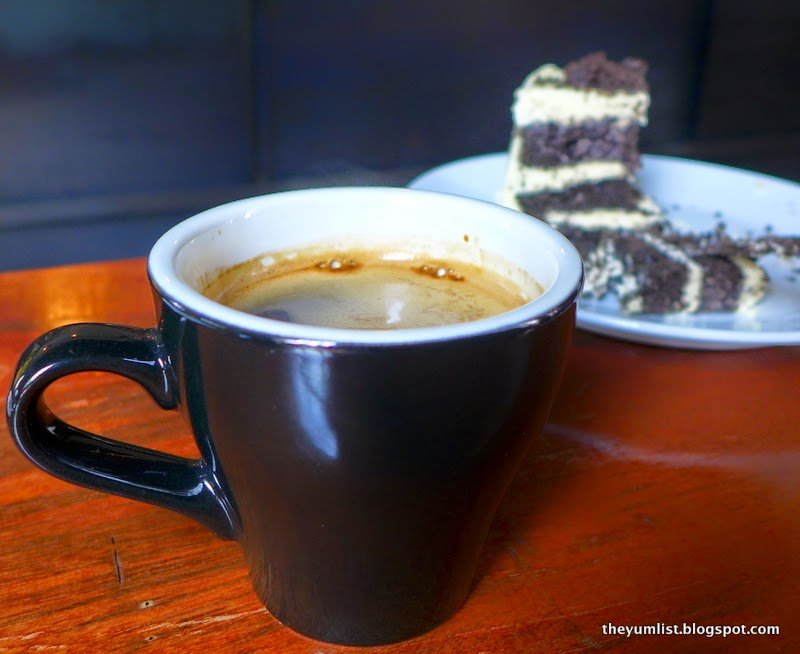 Americano
Along with their excellent coffee they serve a variety of
cakes and pastries. We were treated to a
well-balanced Raspberry Cheesecake. This
cheesecake was not overly cheesy, not overly tart, and was pleasant on the
palate.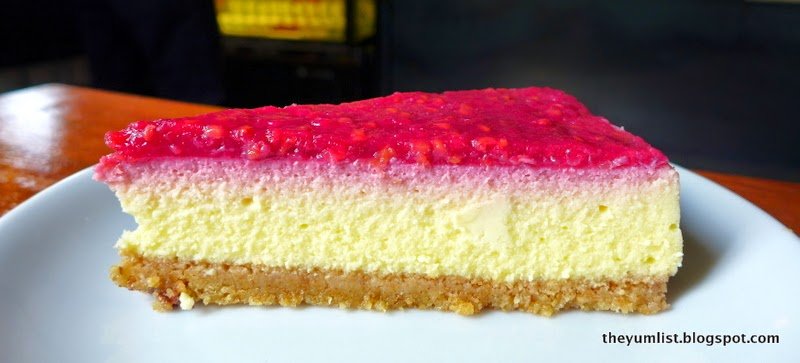 Raspberry Cheesecake
With our cheesecake we sampled a Pear Tart that was not
overly sweet and kept the nature of the fruit, by which it is named. This pear
tart had an almond topping with a hint of vanilla bean. We have all had experiences with fruit tarts
that were gooey or sweetened beyond recognition- this particular tart was innocent
of these undesirable qualities.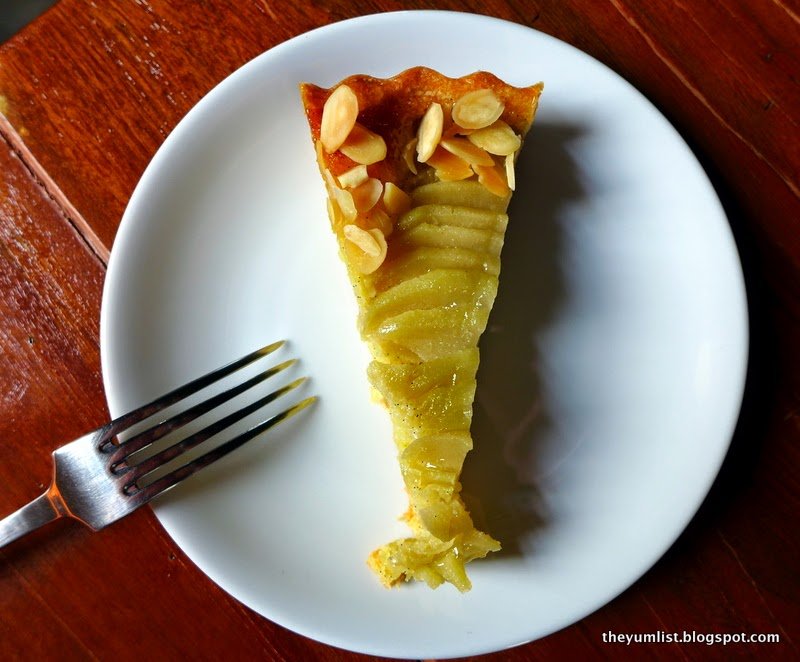 Pear Tart
The house favorite (and ours as well) was the King
Cake. This cake is a blend of peanut
butter, chocolate, and banana. It is
covered with a rich peanut butter cream frosting and is extraordinarily moist
and rich. The cake itself is banana with
a small layer of bananas and frosting in the middle. We understood why this is
a house favorite.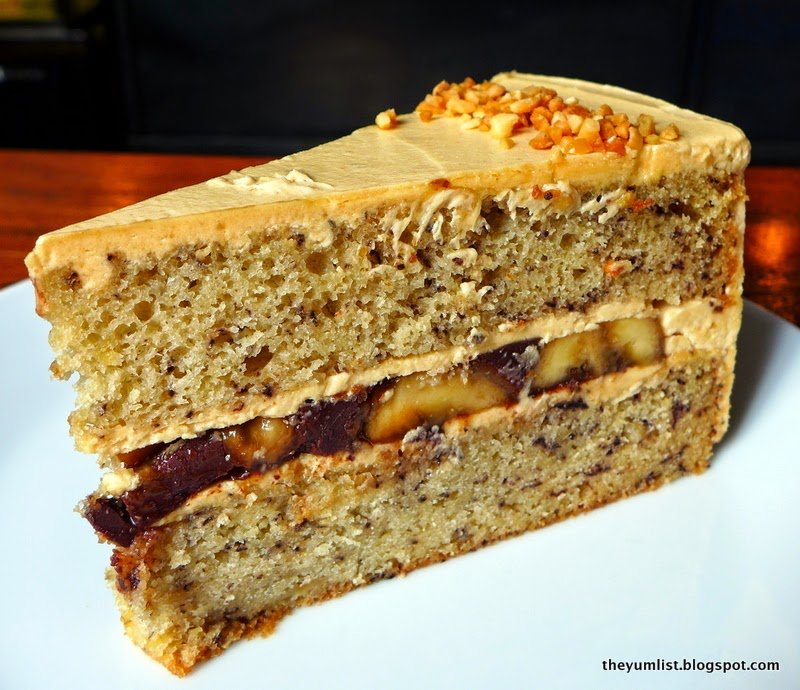 The King – Banana, Peanut Butter Cake
Pricing is very reasonable, especially for the quality of coffee
and cake. Andrew and Ee Han are looking
to expand their menu to include food in the next months. That will make this café a great stop before
heading over to Barlai around the corner for an after dinner drink.
Reasons to visit: great coffee; rooftop green patch; raspberry cheesecake, the king cake.
VCR
2 Jalan Galloway
50150 Kuala Lumpur
Malaysia
www.facebook.com/vcr.my
+6 03 2110 2330
Open 8:30am – 11pm