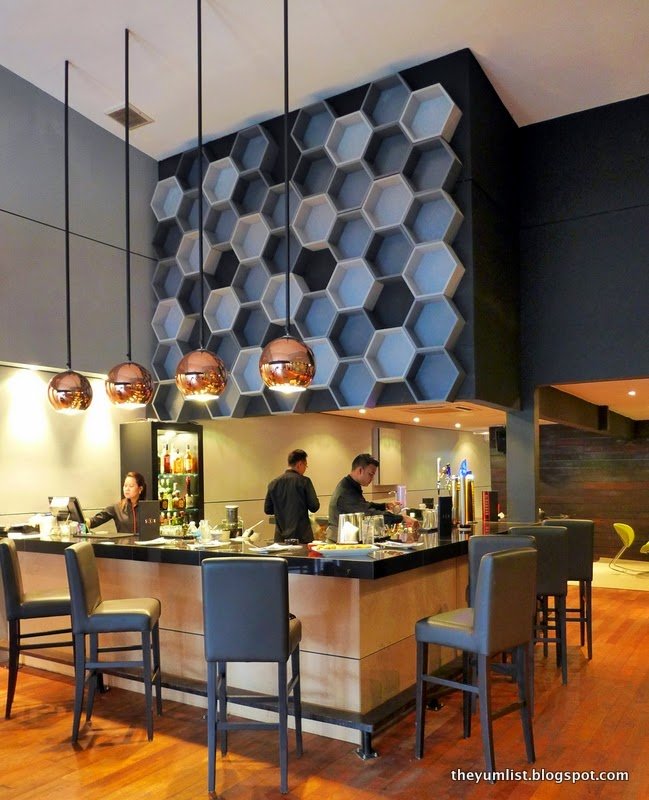 SIX Cocktail Bar, Bangsar
SIX Cocktail Bar, Bangsar
Words by Manveen Maan
Photos by The Yum List (Monica Tindall)
There seems to be a never-ending list of choices for some after work bar chill out spots in Bangsar, and its newest addition looks to be giving its rivals a run for their money.
Set up only a few weeks ago, SIX is the latest bar to open up in the area, this time cornering a market that hasn't quite found its footing in KL yet – quality cocktails (at a reasonable price). The brainchild of six close friends, (hence the name), the idea was to set up a space that featured everything they liked about the places they frequented, while eliminating everything they didn't – a genius move if there ever was one. Expect nett prices on the menu (always a plus), a fair price range (especially for the Bangsar area), and a relaxing atmosphere. Think your friendly neighbourhood bar type vibe – in a swisher setting with cleverly coined drinks.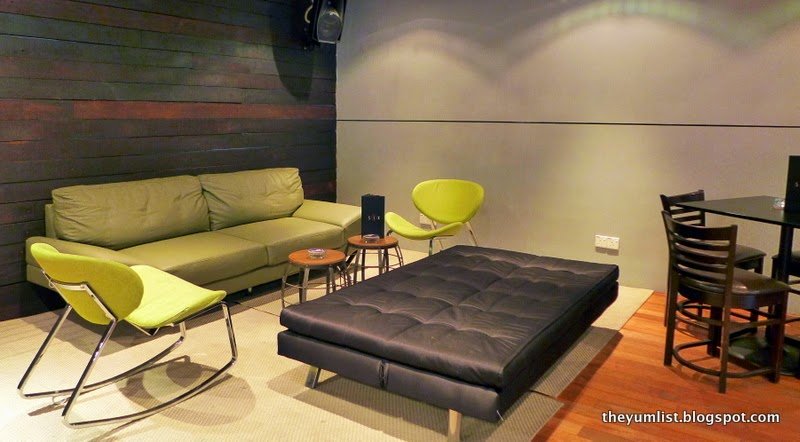 SIX Cocktail Bar Lounge Area
The signature cocktail menu features the word 'six' in all the drinks, paving the way for some potentially dangerous drinking games. We are introduced to bartender extraordinaire Imran who whips up a special The Yum List cocktail for us – a glimpse into his extensive repertoire. Rum, fresh lime juice, bitters, egg white and homemade passion fruit syrup set the bar high and we're excited for the next drink on the menu, the Sweet 6teen. Bourbon, lavender and homemade cucumber syrup don't exactly match the 'sweet' moniker the name has, but this cocktail is a hit all around for its unique lavender flavour.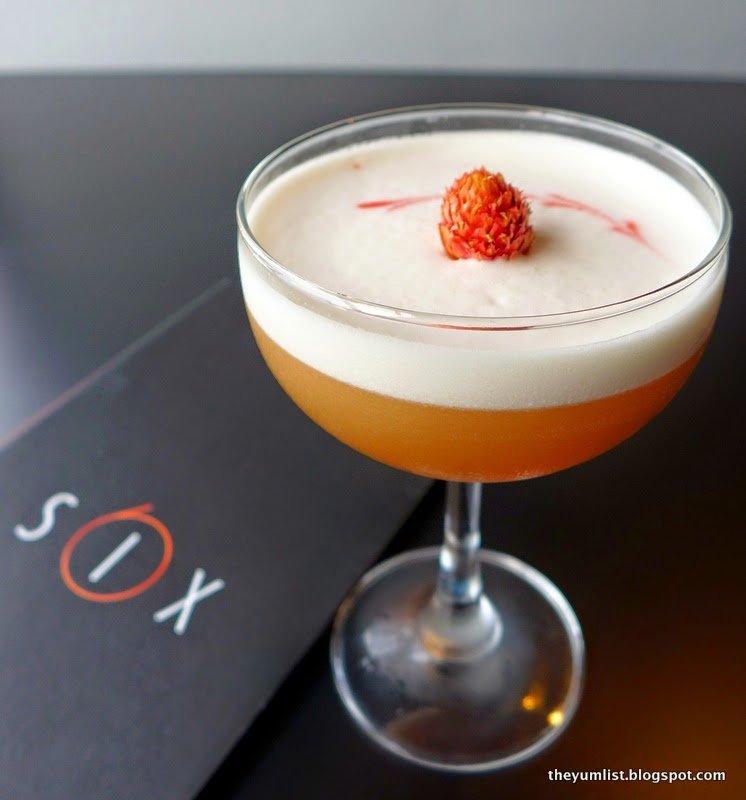 The Yum List Cocktail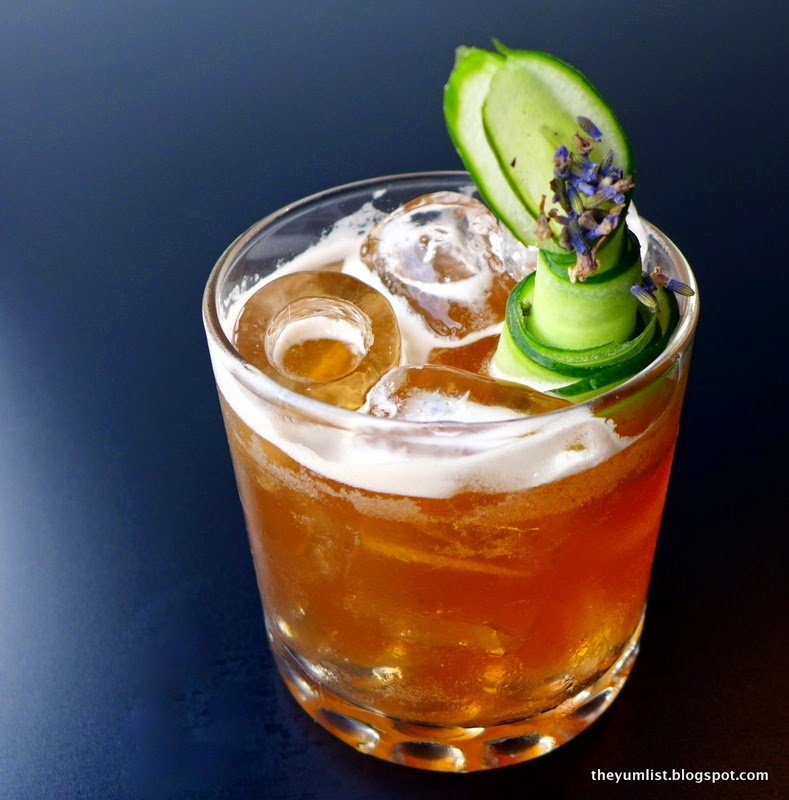 Sweet 6teen
The rather worryingly titled 6 Nights Stand is up next and we wonder if we're making it home in one piece. A whole host of ingredients (Ketel One, Aperol, Campari and Herbal Yellow Chartreuse) blend wonderfully with homemade orange bitters, lemon and gomme to create a seductively smooth mix. We down this tangy drink way too easily, seeing the name potential in it all.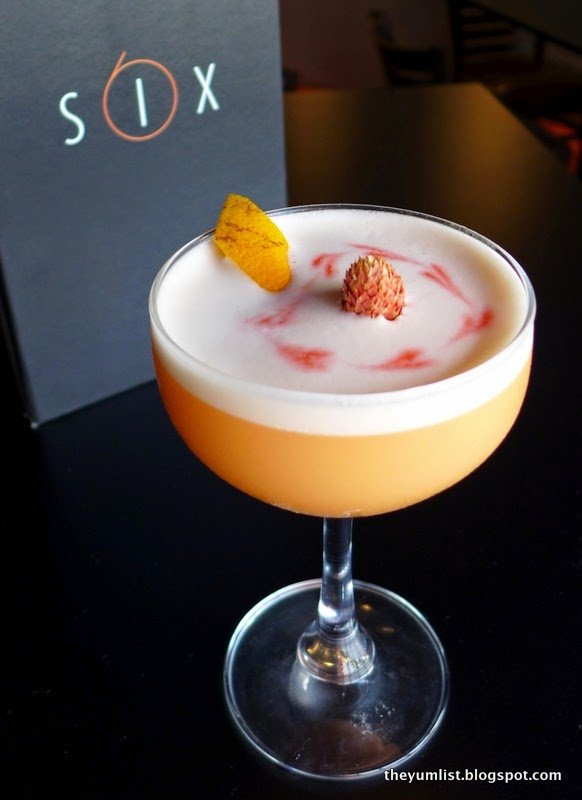 6 Nights Stand
6 Wrongs Do Make a Right reminds me of the sort of drink I'd have by the beach. Fruity, fresh and with the right amount of sugary goodness, this cocktail of Aperol, homemade grapefruit bitter, Gula Melaka, lime juice and green apple foam definitely quenches the thirst.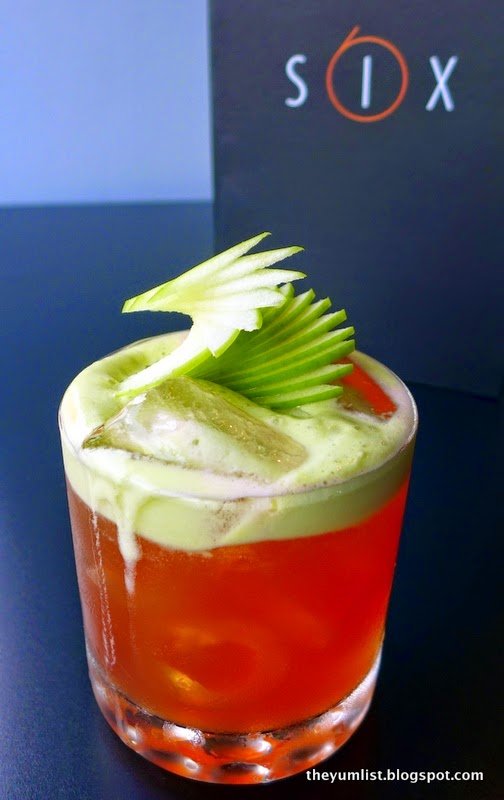 6 Wrongs Do Make a Right
For those after a creamier concoction, the seemingly odd mix of Guinness and condensed milk is your best bet. Topped with Angostura 7 and nutmeg, we were more than intrigued by the dizzying mix of tastes. If you prefer your drinks to have a hint of the heavier, creamy flavours, the Guinness Tarik is for you.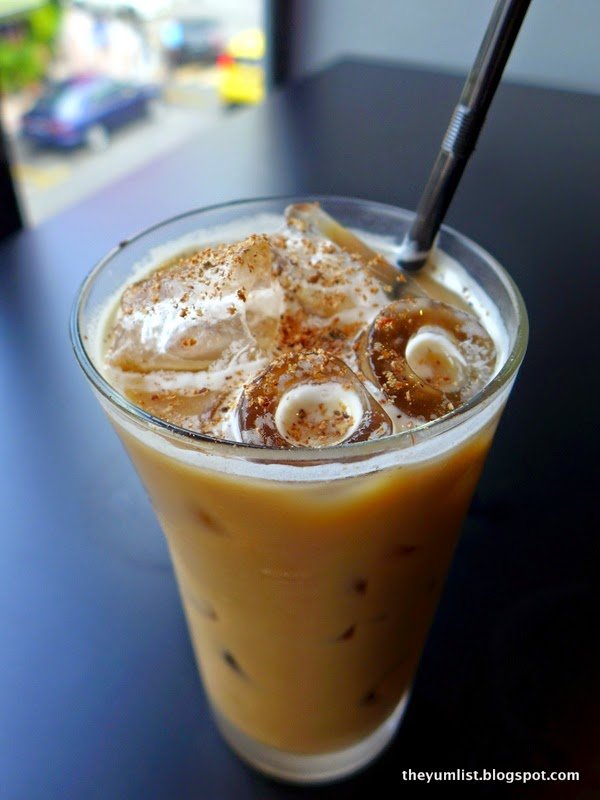 Guiness Tarik
The quintessential 'sweet' cocktail had to pop up at some point, and it appeared in the form of Snow White and the 6 Dwarves. Much like dessert, Baileys, Dom Benedectine and Galliano guarantee a creamy, sugary mix but the best part is you get to share this drink with others, in an added 6 shot glasses. Who needs a birthday cake when you can have birthday shots?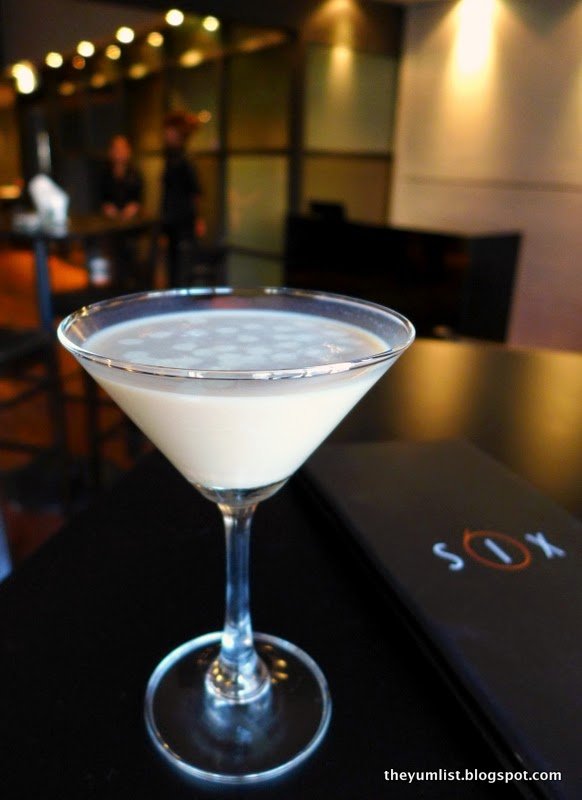 Snow White and the 6 Dwarves
SIX also serves up 22 different types of whiskeys and a host of non-alcoholic drinks for those designated drivers. Food hasn't quite hit the menu yet, but it will be happening in the near future. In the meantime, you can get some grub from La Creperie de Caroline (downstairs) and enjoy some nibblies with your tipple of choice.
With plans for acoustic music (the entire place is soundproof so you'll actually have to go in to hear any of this) and maybe even open-mic or comedy nights, you can be sure we'll be back… perhaps with 6 friends in tow.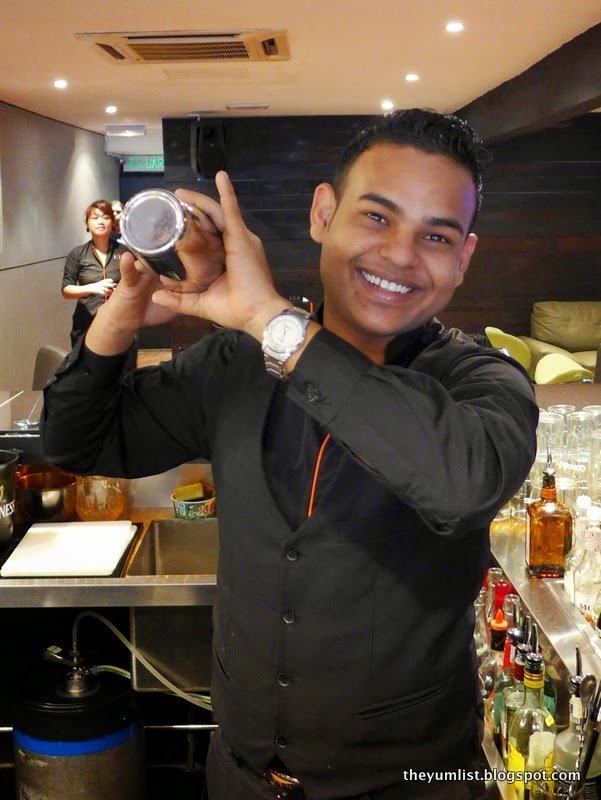 Mixologist whipping up something special for The Yum List
Tip: Come early on a weekday if you'd like Imran the mixologist to make you a customized cocktail.
Reasons to visit: duh – awesome cocktails for nett prices – what's not to love here?
SIX Cocktail Bar
33A, Jalan Telawi 3
Bangsar, Kuala Lumpur
Malaysiaa
+603-2202 0029
Open Tuesday – Sunday, 5pm – late.