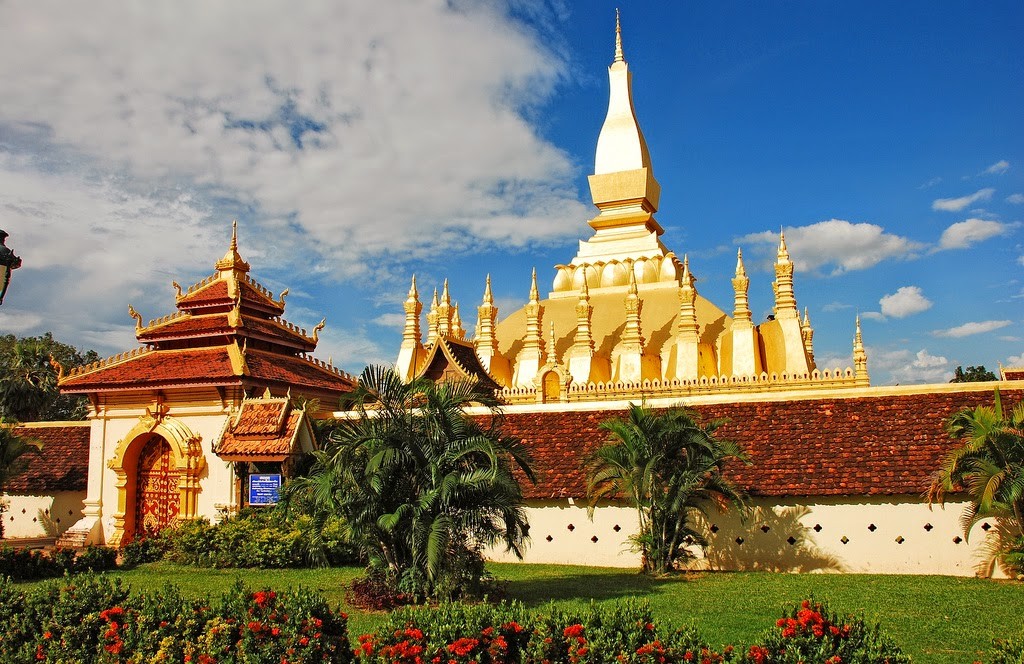 Vientiane, Laos
Micheylne Callan shares with The Yum List her favourite place to stay and top five restaurants to dine at, in Vientiane Laos.
It's centrally located and well kept. Instead of putting chocolates on your pillow at night, they bring you fresh, French macaroons that are made in the adjacent bakery! Yum!
Top Five Restaurants in Vientiane
Start your day with one of the many morning beverages served at Joma. Offering a quality slate of baked goods, sandwiches, hot, cold and frappe beverages, you will want to come back again the next morning. For being a coffee chain, Joma was pleasing and charming in ways that some of the other larger chains are not. I'd be a regular if I lived there. (Downtown location: Rue Setthathilath, though there are six outlets in Laos)
Makphet is a special restaurant founded by Friends International and supported by the Ministry of Labour and Social Welfare to offer opportunities to street children and families who need support to educate their children. Students are given the opportunity to learn everything in the restaurant business from cooking to serving to management. It's a special place and served us the best food we had during our four day visit. Quietly tucked away in a back street, you are greeted eagerly and served promptly. When you're done eating, take a poke through the attached gift store where goods are made by the families and kids who need support with education.
During sunset in Vientiane you'll get the best views at the waterfront. Bor Pennyang is a well-worn watering-hole up three flights of an older building, overlooking the Mekong. Shorts, tee-shirts, flip flops, and working girl/boys at the bar make this a comfortable place to hang out and enjoy the view of Thailand across the river. Ratings on the food are mixed, but this is the best place to have a great view with a cool beverage. Make this a pit stop before you cross the road and take a stroll through the local Night Market.
Vientiane has a host of restaurants you might not expect and iBeam, a tapas restaurant, was one that surprised us. Fantastically prepared casual snacks and drinks are available downstairs at the bar, and a nicer dining experience is on offer upstairs. iBeam's food was outstanding. It doesn't look like much from the outside, but walk into their charmingly decorated space and be pleasantly amazed. The wine choices are wide, and there's a good variety of beer and cocktails to choose from as well. It was a bit more expensive than some of the other eateries, but the food is well worth it if you're looking for culinary excellence.
We were looking for steak and found a fabulous grill at Pimenton. Situated on a downtown side-street, Pimenton offered a good selection of wines, appetizers and tenderloins grilled to perfection. They know what they're doing with beef! The restaurant offers an upstairs gallery with plenty of seating in a colourful industrial design. When you've had enough baguettes and coffee, head here for some hearty fare.
Please share with us your favourite spots in Vientiane.