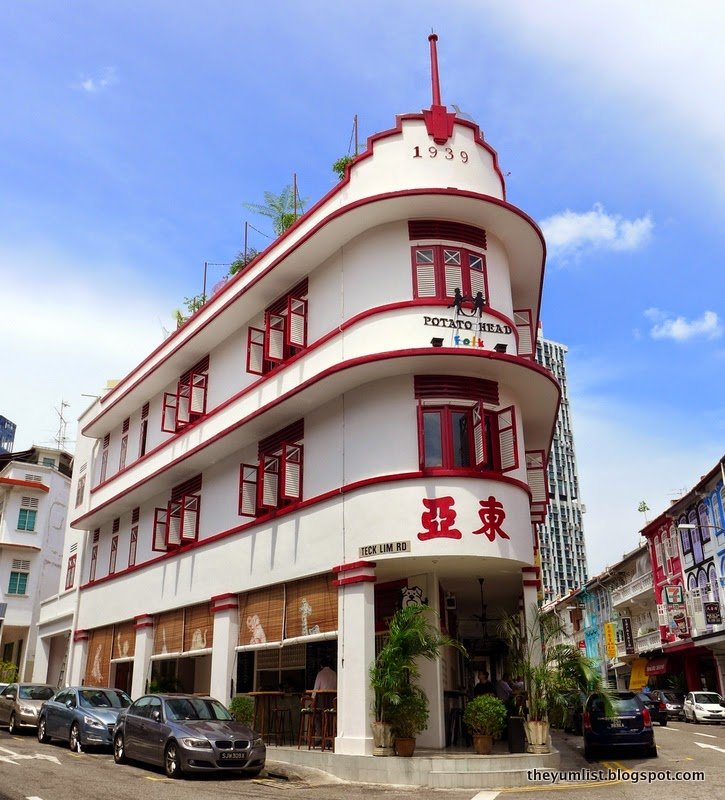 Potato Head Folk – Three Buns, Studio 1939, The Rooftop
Three Buns, Potato Head Folk, Burgers and Cocktails,
Singapore
The celebrated arts and design icon of both Jakarta and Bali fame, Potato Head, has found its way to Singapore in the recently opened, Potato Head Folk.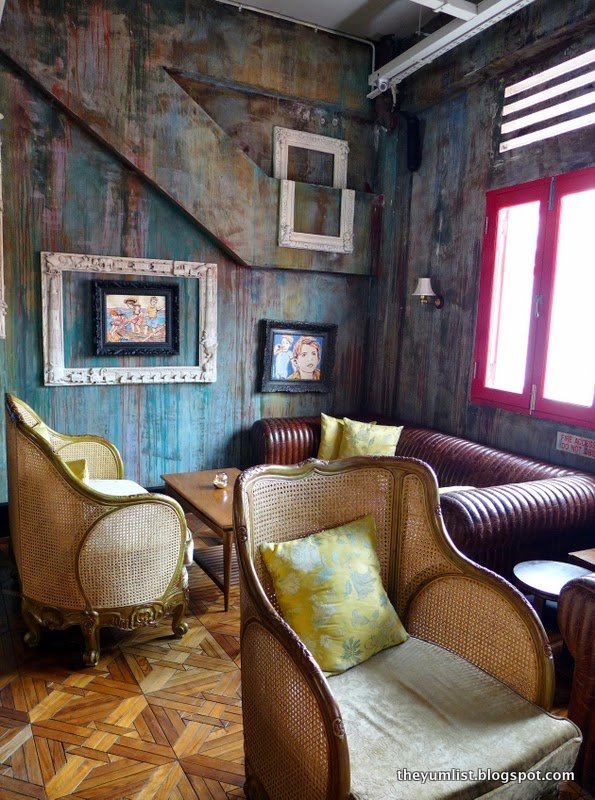 Studio 1939
Divided into four levels and composed much like a family home, Potato Head Folk offers a tetrad of distinctive ambiences. The ground floor holds the kitchen and opens up to the street providing an almost hawker like buzz. The second floor works as the living room, offering casual dining with table service. Things heat up a bit on the third level, Studio 1939, where a private atelier turns into a drinking den with a touch of gentlemanly, old boys club feel. Finally The Rooftop forms the house's garden. Inspired from Tiki cocktail culture, it's a lush oasis amongst the roofscape of Chinatown. Rum based concoctions with flavoured syrups and fresh fruits are perfect sippers while taking in the views across Singapore.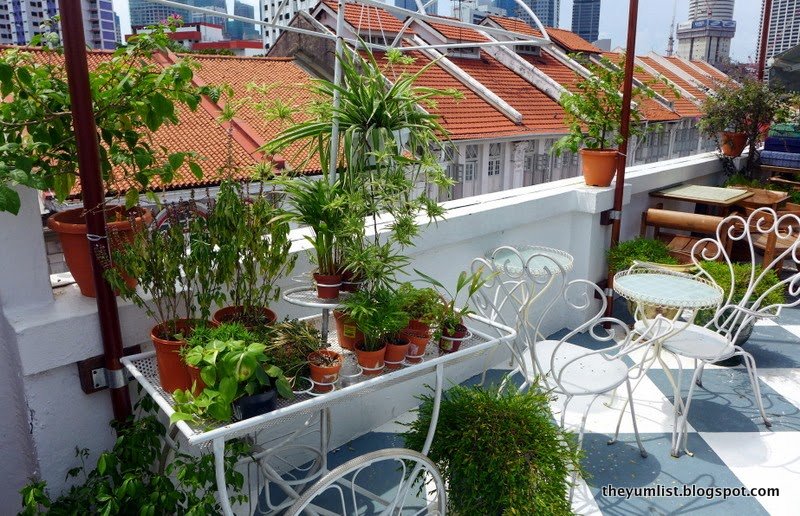 The Rooftop
The first and second floors of this 'home' hold Three Buns, our lunch destination for today. Downstairs is vibrant with caged walls holding the kitchen, and outdoor seating spotting the sidewalk. The second floor is decorated by David Bromley's renowned whimsical style. One of Australia's 50 Most Collectible Artists and multiple finalist for the Archibald Prize, the artist is known for his nude series and childhood fantastical works. Bird and butterfly paintings prettify the walls and fanciful sculptures keep us guessing at their underlying meaning.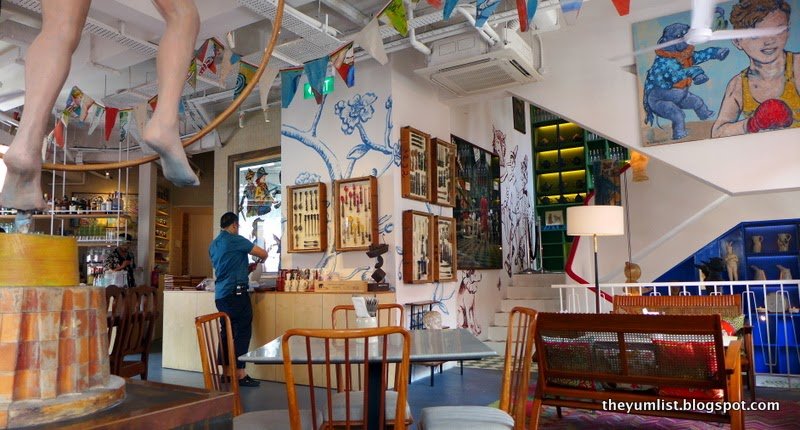 Three Buns – Second Floor
We're fond of the music, easy lounge beats, but find it a tad loud as we enter. After settling in we slip into the rhythm and don't find it so disturbing. It has just enough volume to disguise the conversations of our fellow diners.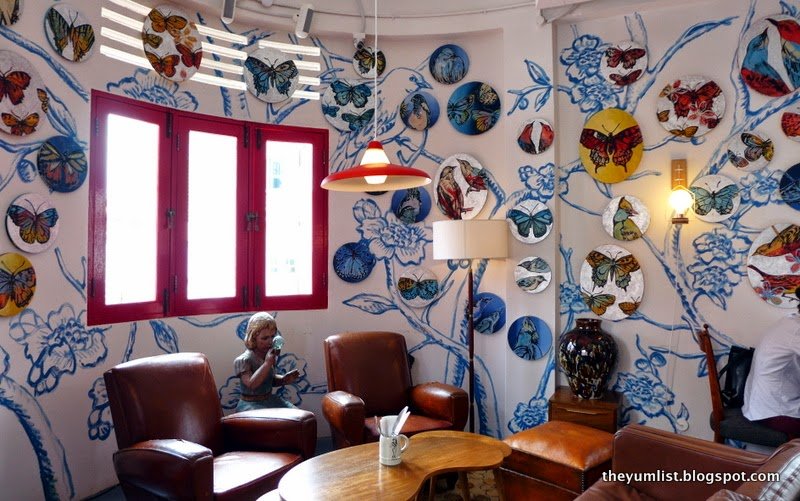 Three Buns – Second Floor
Eat in or takeaway, the menu is entirely house made. Gourmet burgers, sides, desserts, and cocktails are all prepared daily on site.
Gourmet Burgers
Burgers are claimed to be made from the finest quality of meats, bespoke artisan buns and homemade slow cooked sauces. After making our requests we're presented with two wooden rectangle plates and a bottle of each of Three Buns' home made chili and tomato sauces.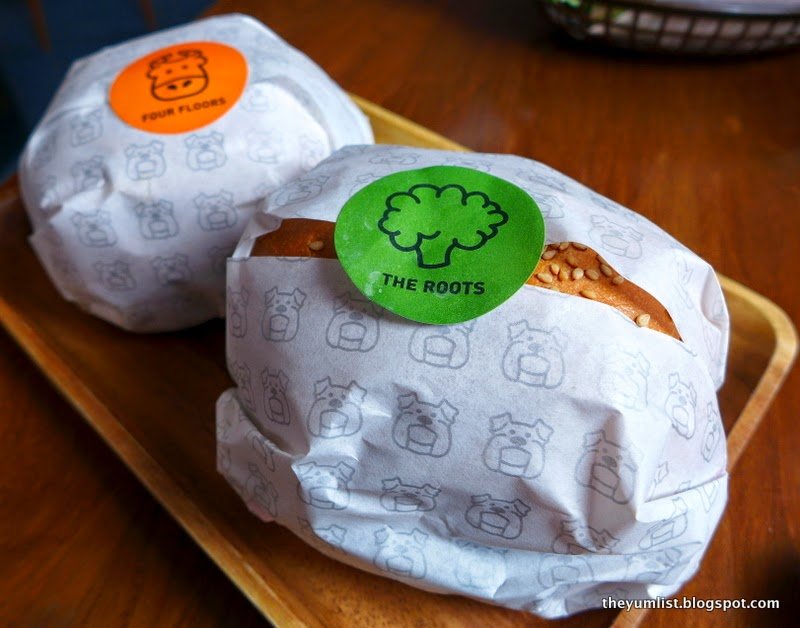 Three Buns Burgers
Our individual preferences hold no bars in our orders today. Carnivore hubby orders the Four Flours ($28) burger. It's a meaty stack of two 100g prime beef patties, double cheese, triple onions, lettuce, pickles, "Notorious T.O.M. Sauce" (tomato) and den miso mayo. Hubby launches into the depths of the burger and a stream of superlatives roll from his tongue, "Greatest! Best! Lo mejor!"
Four Floors
I go veggie with The Roots ($18). Seasonal vegetables, a spongy cheese fritter, crispy coleslaw, lettuce, pickles, "Big Poppa Hot Sauce" and mayonnaise fill two soft buns. A zucchini fritter is an extra surprise and a huge round of roasted pumpkin and red capsicum slices are gorgeous in the mouth. Big slabs of beetroot too make me happy. As I munch in, the sauces run down the sides of my mouth and I'm forced to use multiple napkins to try to keep control of the juice. A pot of fried onion is apart and makes a crunchy addition mixed in or happy pickings on the side.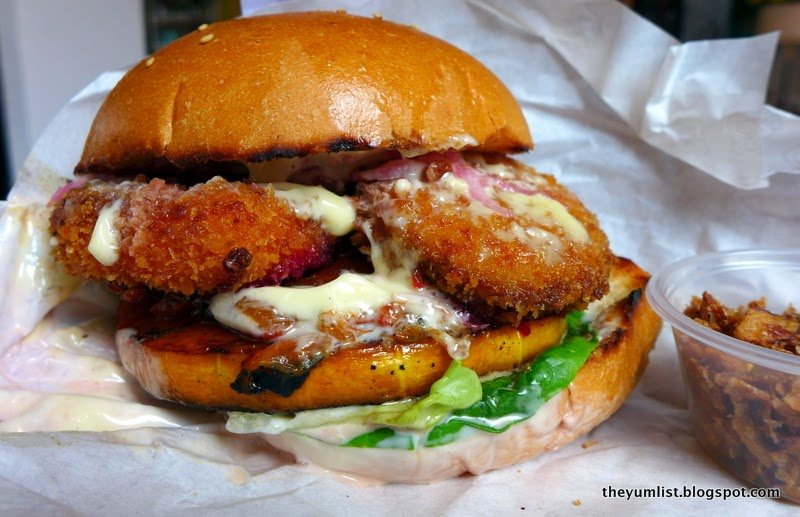 The Roots
Sides
While the LL Cool Slaw ($4) is swimming in dressing, it's obviously freshly made as it has maintained its crispness despite the pool of mayo in which it sits. Fresh shredded carrot and red cabbage do well in the thin, not overly creamy dressing. Good stuff.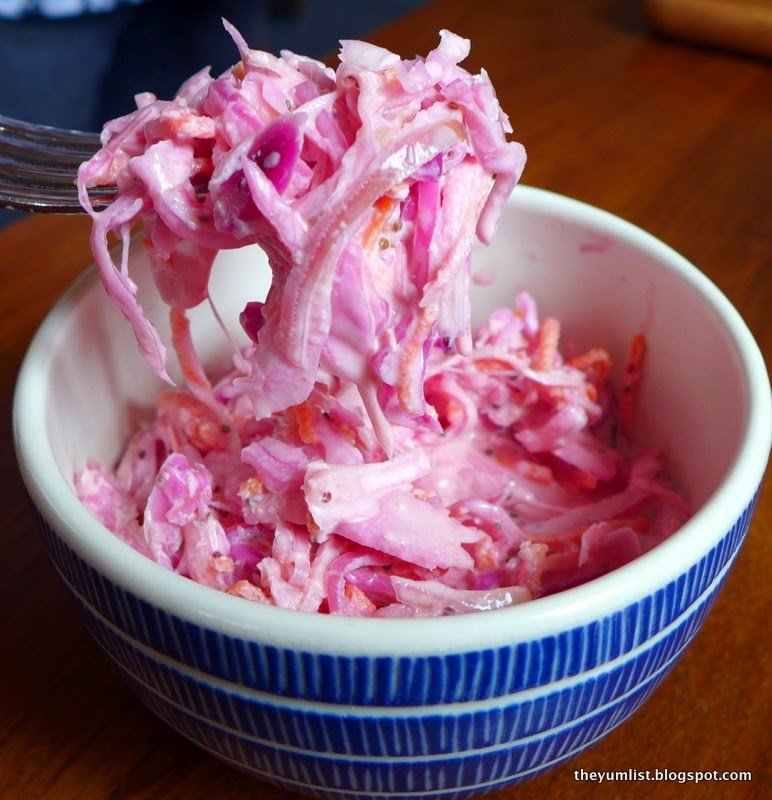 LL Cool Slaw
The Secret Garden ($6) is a basket of mixed greens and our feeble attempt at counterbalancing our hedonistic start. Again the salad is super fresh and we enjoy the variety of leaves in the mix. It's topped with onion pickles that are tinged a pale fuchsia, and a light dressing runs through the greens, but not too much.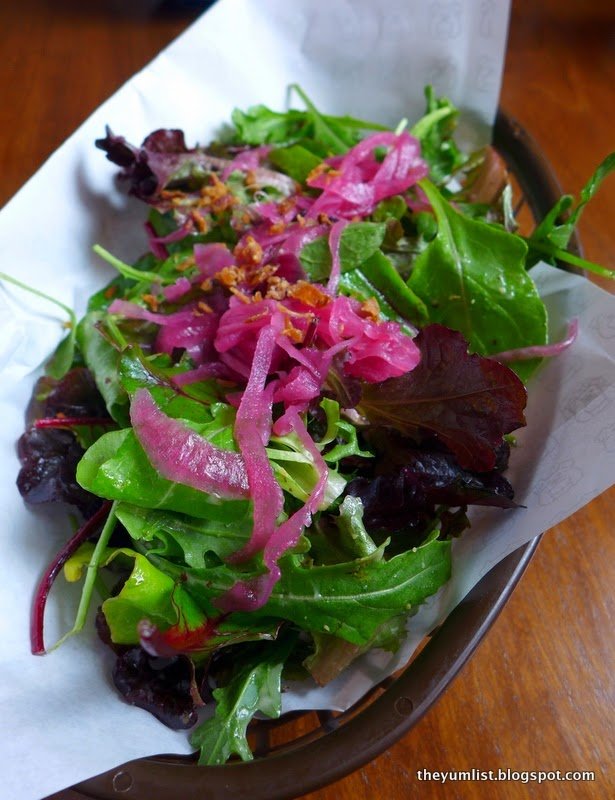 Secret Garden
Dessert pots
With just two desserts on the menu, choosing is easy. A creamy custardy base sports a pleasant tang in the Zesty Lemon ($6) posset. Hubby trills over the nobleness of this dish. Struggling to find words to describe its likability he zips through adjectives, "creamy, sharp, orgasmic," and finally settles on "unstoppable" –  "you can't stop yourself from finishing it."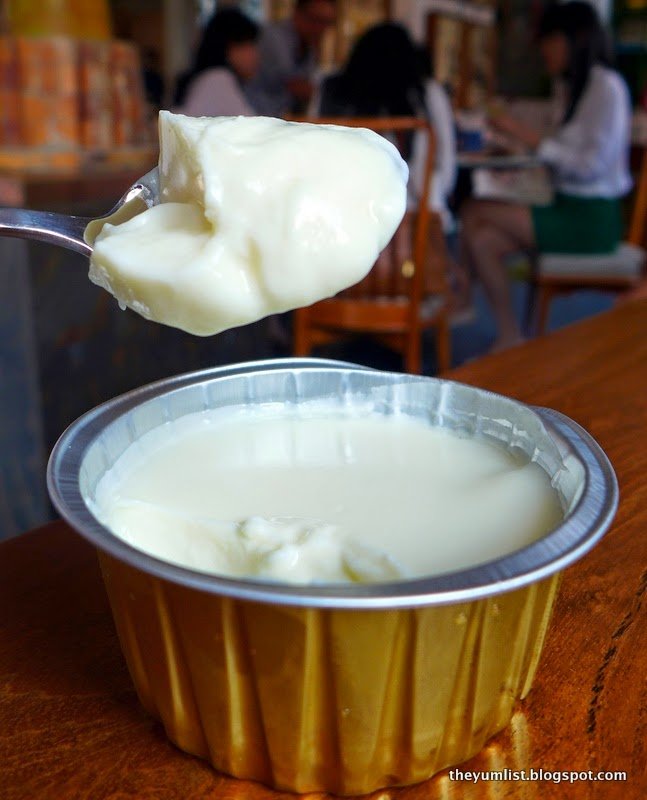 Dessert Pot – Zesty Lemon
A very fine layer of chocolate skin covers the velvety smooth contents of the Rich Chocolate ($6).  A mix of dark and milk chocolate is absolute bliss, and without running the risk of repeating the same descriptors as hubby, let's just say it is a mouthful of divinity.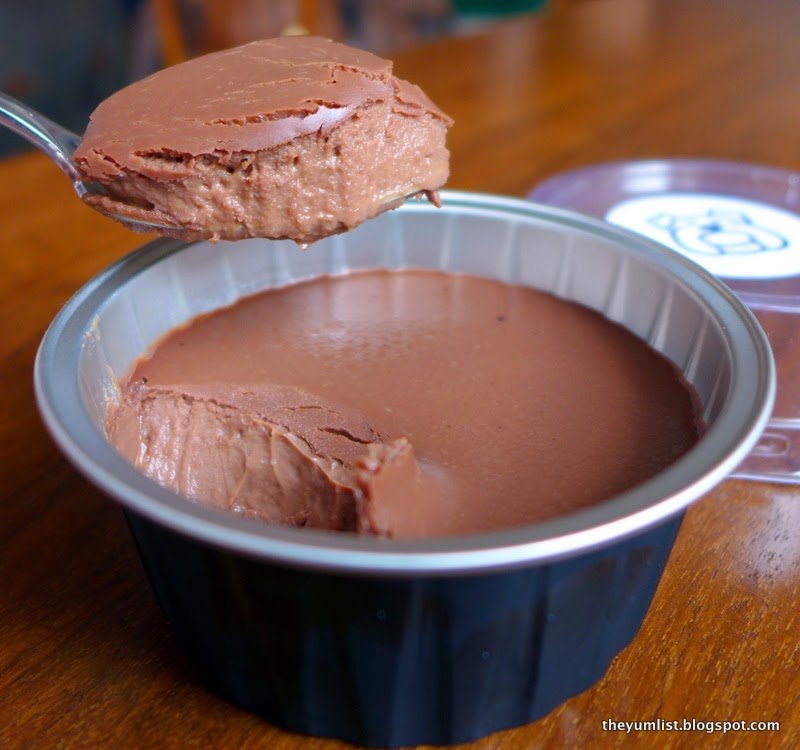 Dessert Pot – Rich Chocolate
Both desserts are so good they have us scraping out the ridges in the sides of the aluminium pots. Superbly sized, they provide the sweet ending we crave, but don't leave us feeling overly stuffed.
Drinks
Craft bottled cocktails are made daily on site. We try our best to disguise our midday tipple by ordering tea and coffee inspired concoctions.
Our cocktails arrive with a tall class of ice and the liquid in a separate bottle. Queen La Tea-Fah ($18) features Tito's vodka, Lady Grey tea syrup, berry reduction, apple, rhubarb bitters and lemon. Garnished with the slender pointy leaves of a pineapple and a chunk of dried orange, the ruby red drink is poured over the ice. With a polite balance of bitter, sour and sweet, it's both satisfying and refreshing.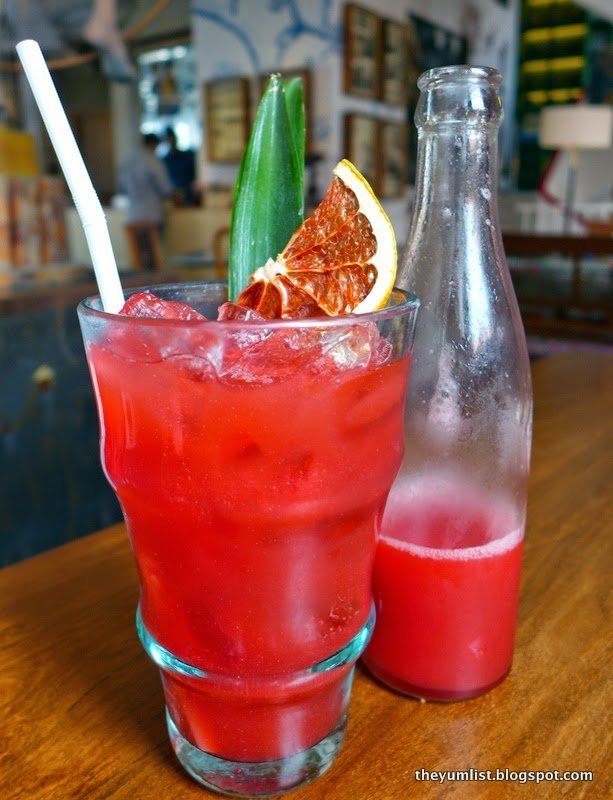 Queen La Tea-Fah
Dr. Dre ($17) blends Cimarron Blanco Tequila with coffee liqueur, agave, espresso and orange bitters. A slice of dried orange spotted with three coffee beans tops the glass of ice. Our smiley waiter lets us in on a little secret that this magnificent beverage has cured many a weekend hangover. In fact, by Sunday early afternoon they've often run out of this cocktail. Love it! I could easily replace my morning caffeine fix with this beauty.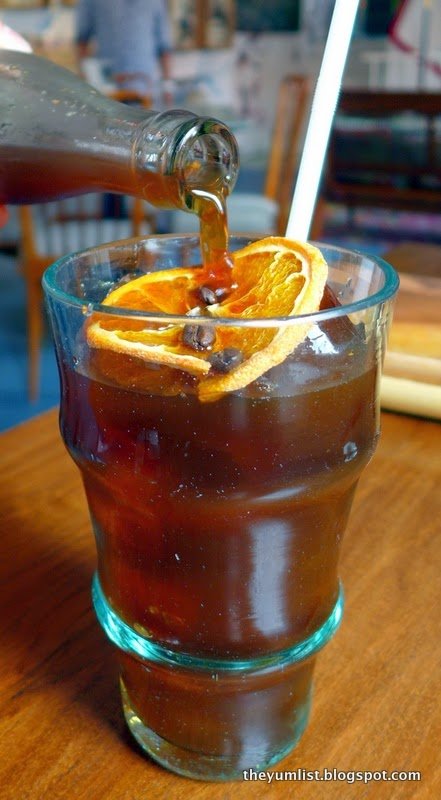 Dr. Dre
Quirky atmosphere, smiley service, juicy burgers and awesome cocktails, we look forward to a return to Three Buns on our next visit to Singapore.
Reasons to visit: juicy burgers; desserts pots; Dr. Dre cocktail; quirky fun ambience – you have to revisit multiple times to catch all of the eccentricities.
Three Buns Potato Head Folk
36 Keong Saik Road
Singapore, 089143
+65 6327 1939