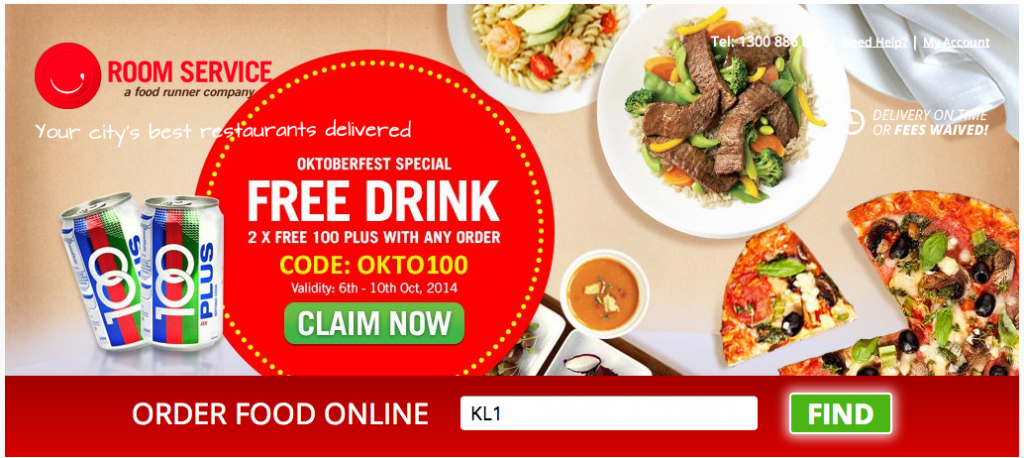 Room Service Website
Room Service – Food Delivery
Hadramawt Ampang, Yemeni and Arabic Cuisine
Friday night. Haze. Traffic. We're tired. Our bums hit the couch. We're too exhausted to cook, but dread leaving the house also. What to do? Order in. But what? From who?
There are a number of home delivery services in Kuala Lumpur and we've heard mixed reviews on their use. Room Service seems to be held in high esteem amongst our friends however, so we make our choice.
First we visit the
www.roomservice.com.my
 website. We tried them a couple of years ago (really it's rare for us to order in – this is the second time only in 11 years!), so our details are already in the system. For first time users, it's a simple sign up process, then smooth sailing forever on.
We type in our address and up pops over 50 different restaurants in our area from which to choose.  Each is coded with opening hours, and those that are currently open are at the top of the list with a green symbol for ordering, while those that are not yet in working hours show a grey button with an option to pre-order.

Easy to Use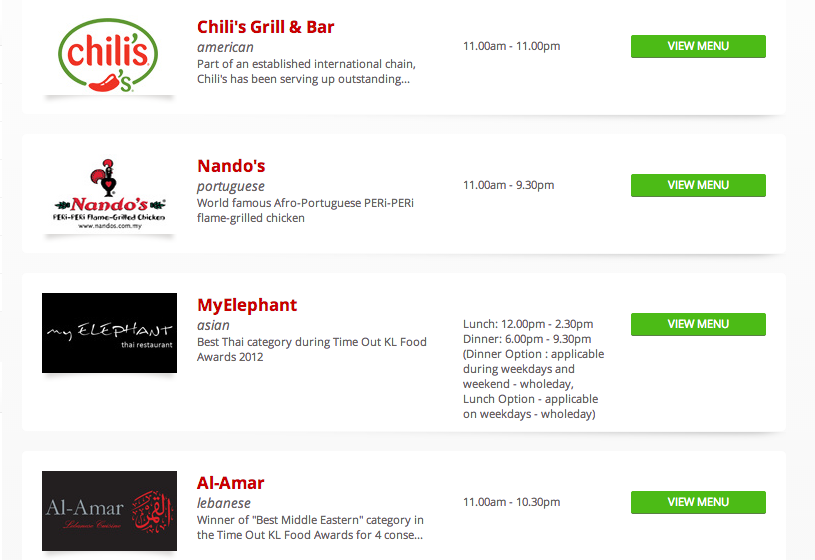 Over 50 Restaurants in our Area
The list is easily sorted by clicking on our preferred cuisine such as Indian, Arabic, American and so on. We browse a few restaurants checking out pizza, burgers, Chinese and so on before deciding on Middle Eastern. We bring up the four restaurants listed under this category in our area and quickly compare the menus based on variety and price. Deciding on Hadramawt Ampang, we click on our favoured dishes and have our order off in minutes.

Hadramawt Ampang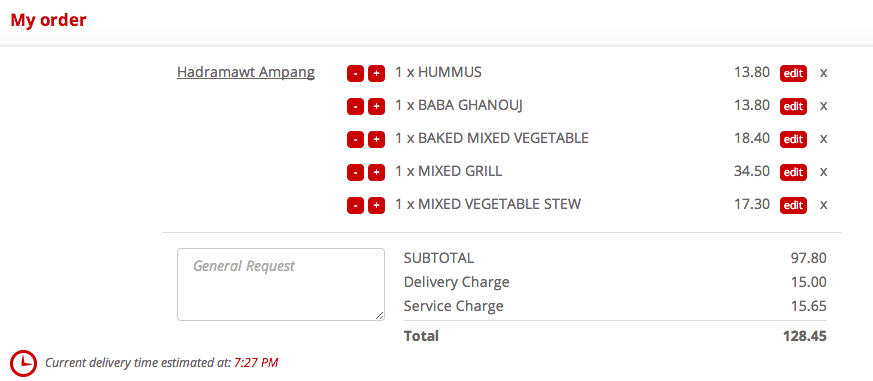 Our Order
Moments later the phone rings and a polite voice informs us that the restaurant we've chosen says they will need one hour and 15 minutes to have the food delivered to our door (15 minutes longer than the standard time). We're asked if we'd like to proceed with this restaurant or choose something else. We're fine with this and settle deeper into our couch with another glass of wine from the bottle that is now open. Food confirmed and a lovely Austrian white wine in hand, the night is starting to turn from grey to great!

Email Confirmation
A RM15 delivery charge and RM15.65 service charge is added to our bill. From where we're sitting right now – comfortably in our air-conditioned lounge room, looking out the window onto the bumper to bumper jam below, and hazy skies above – a little over RM30 is nothing to pay for time and stress we've saved by ordering in.
Half an hour ahead of time, a neatly uniformed delivery man is knocking at our door. Food is all there as ordered, and we bid the smiley serviceman farewell.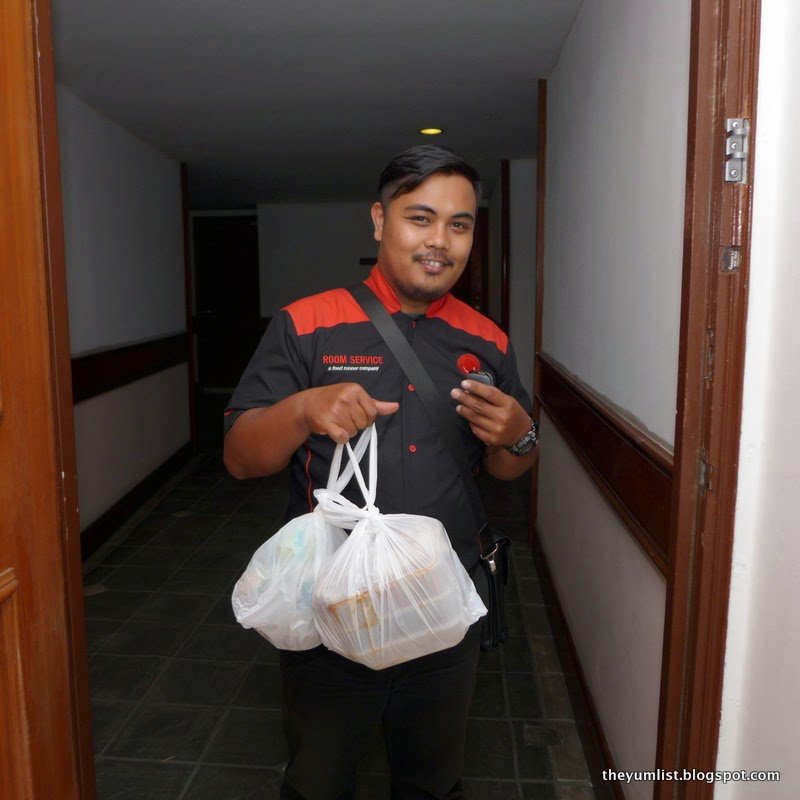 Room Service Food Runner
At first look we're not impressed with the appearance of the food. A stew is leaking from the edges of its plastic container and, well I guess plastic take-away receptacles are just not very appetizing.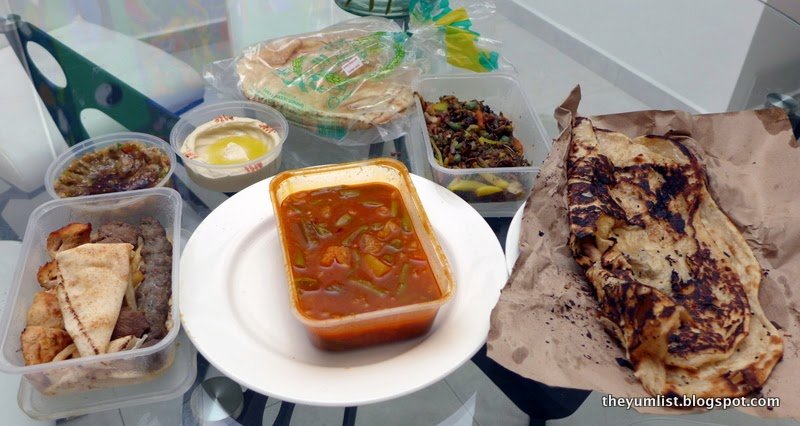 Food from Hadramawt Ampang
Once on our plates though, we soon learn that we shouldn't judge the taste by the container, as we tuck into some very satisfying Yemeni dishes.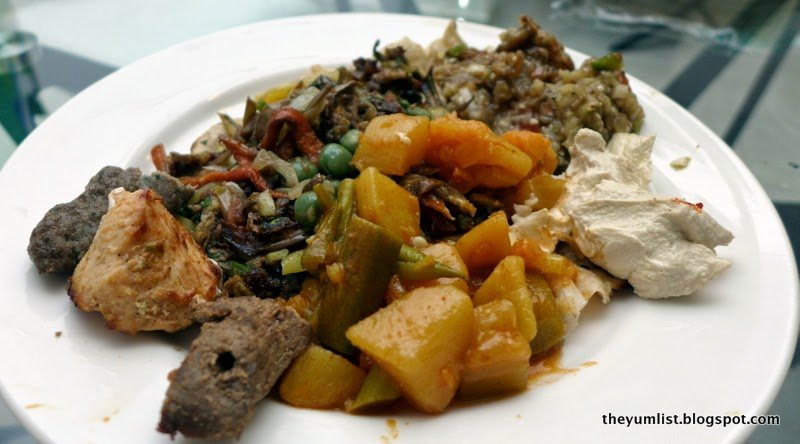 A Mix of Everything
Baba Ghanouj is fresh and light – not oily and rich like some. It's filled with fresh onions and a touch of what I assume is balsamic vinegar.
Hommus is another tongue pleaser. Smooth and creamy we love this with the generous portions of lavish bread that accompanies it.
Baked Mixed Vegetables have been prepared with an abundance of olive oil. They've been cooked thoroughly in the oven reducing their volume but increasing their flavour. Good choice.
Another vegetarian dish, Mixed Vegetable Stew, too gets our approval. A rich tomato sauce holds root and shoot vegetables and also does well with the big flaky Yemeni style bread.
Although I'm quite content with all of these veggie options, hubby must have his meat, and he finds the Mixed Grill a tasty choice. Beef, lamb and chicken are sided with French fries (a little soft by the time we try them) and more bread.
We stuff ourselves until our tummy rumbles stop, and we still have plenty left which we happily store in the fridge for tomorrow. We're given a chance to earn extra credit and improve the service by completing a quick feedback form online.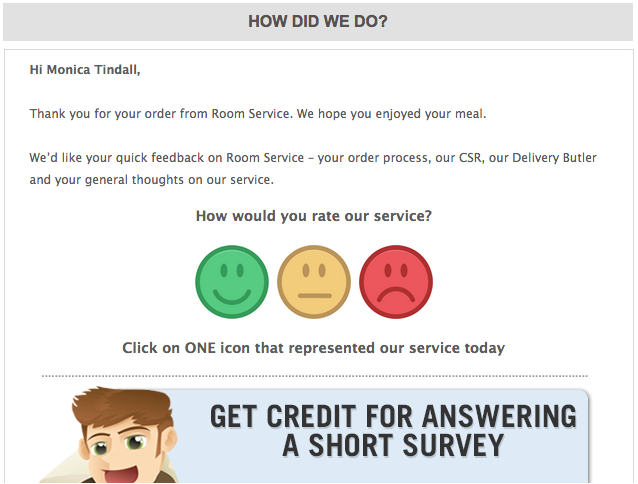 Feedback Form
A fuss-free beginning and a delicious ending – we continue to find Room Service a consistently great choice for home food delivery.