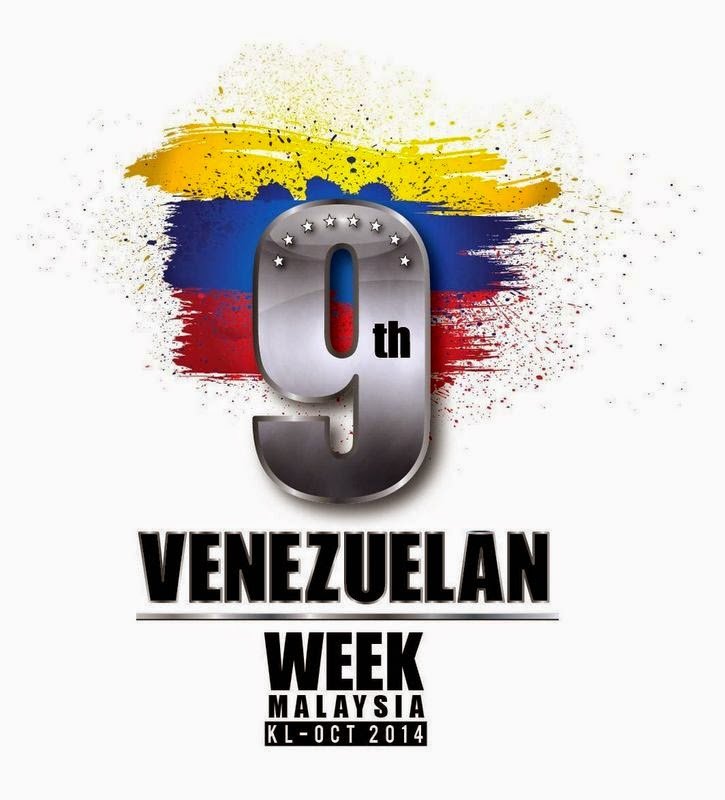 Venezuelan Week 2014
Gastronomic Festival, InterContinental Hotel
Patricia Podorsek
No need to pack your bags or head to the airport this week for that little taste of adventure: The Embassy of the Bolivarian Republic of Venezuela brings the color and spirit of Latin America right to our doorstep this week for the 9th Annual Venezuelan Week 2014.
From now until Sunday, you can enjoy films, art, photography, and lectures showcasing Venezuelan culture more easily than you can learn to say, "
Que pasa en la ciudad esta semana?
" ("What's happening in the city this week?") Most festive is sure to be the Venezuelan Party on Saturday, October 18 at Bentley's Pub at the InterContinental, featuring music, dancing and lucky draw games with a Latin theme. Find the full schedule of events at
http://thevenezuelanweek.blogspot.com/
.
Chef Adrian Yanez
For you foodies out there, the Gastronomic Festival kicks off Tuesday, 14th October at Serena Brasserie, ground floor of InterContinental Hotel, and runs through Sunday the 19th. "Malaysia Tastes Like Venezuela" spotlights celebrity chef Adrian Yanez, a graduate and one-time professor at the Center for Gastronomic Studies (CEGA) in Caracas. He is currently head chef at La Rumba, the region's only Venezuelan restaurant in Hua Hin, Thailand, on loan to us for only the next week.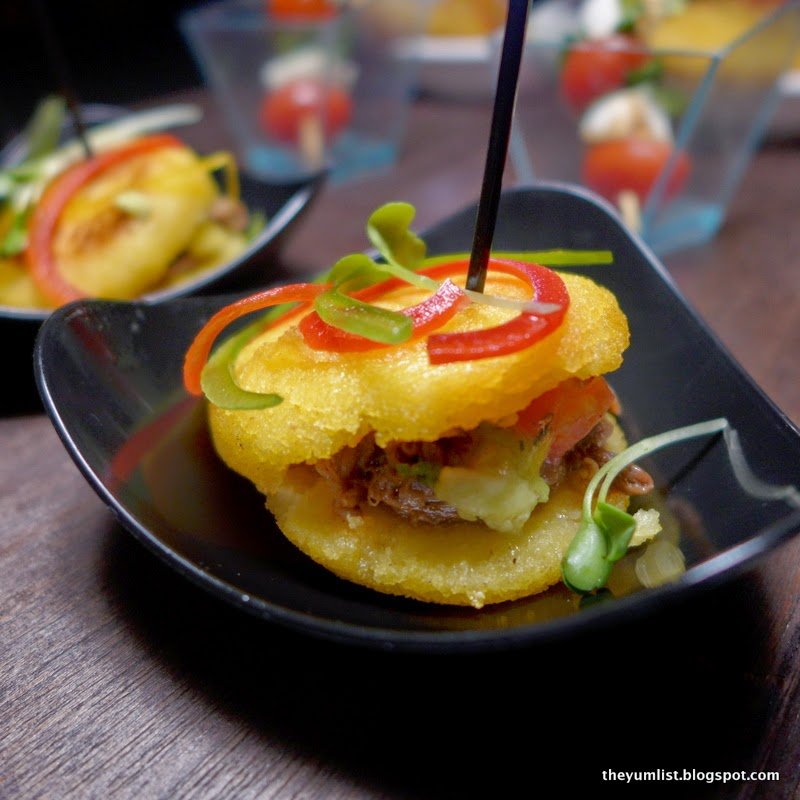 Arepa
The festival promises to deliver Caribbean specialties, including Lamb Takari, a spicy stew, and Asado Negro, slow roasted beef served with a sweet dark sauce. Mixed in with the typical buffet fare, we discovered Pebre de Pollo, a chicken and vegetable stew, Carne Fria con Salsa Verde, stir-fried beef with olives, and Escabeche de Atun, tuna ceviche made with orange juice, rather than the typical lime or lemon juice.
Seafood Salad
Most satisfying was the pumpkin soup enhanced by the smokiness of beef bacon and the tang of feta cheese. We also enjoyed the popular arepas, yummy cornmeal biscuits sliced open and stuffed with shredded beef, and traditional empanadas, cornmeal dumplings filled with fish and served with lime and avocado salsa. For the sweet tooth, several desserts are offered including the milky Tresleches, a Latin American classic.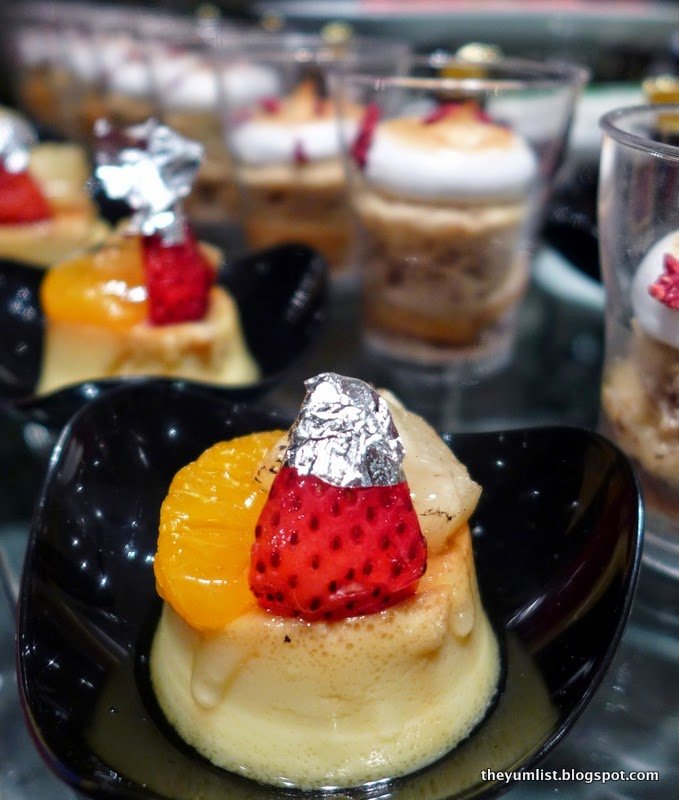 Quesillo
For those interested in expanding their culinary horizons at home, Chef Adrian will be offering a cooking workshop to 40 participants on Wednesday 15th October. Contact Serena Brasserie at the InterContinental for more details on timing and pricing.
The Gastronomic Festival runs from 6:30pm – 10:30pm until Sunday for a price of RM108++ per adult / RM54++ per child aged from 3 years to 11 years.
Reasons to visit: A rare opportunity to experience Venezuelan food and culture in Malaysia. !Que Chevere!
Venezuelan Gastronomic Festival
Serena Brasserie
InterContinental Hotel
165 Jalan Ampang
Kuala Lumpur
Malaysia
+6 03 2161 1111