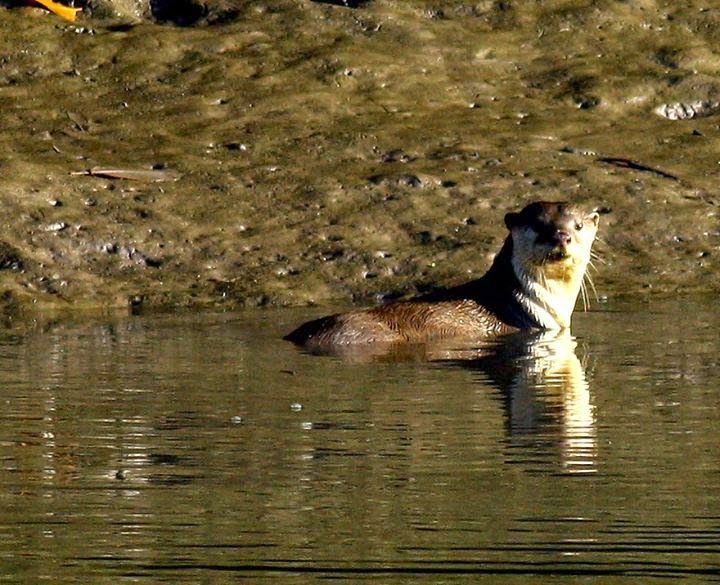 The Sustainable "Me"
By Dr. Gerry Goeden
OK. So I'm an 'old guy,' a 'Baby Boomer,' and like so many others I am exploring the world and am part of the 'Me Generation.' A named coined by Tom Wolfe in the 1970's, we are the first generation focused on self-fulfillment and a consumption oriented lifestyle rather than social responsibilities.
This sounds like a lot of fun but at what cost? Biologists like me are quick to point out that our drive to consume is taking a heavy toll on the planet. We are living with the highest rate of species extinction in the Earth's history; greater than when a giant meteorite wiped out the dinosaurs. Now there is overwhelming evidence that it is being caused by the way we live and the rate at which we consume the Earth's resources.
Sustainable tourism is the concept of being able to visit a place and make a positive impact on the environment, the society, or the economy. This isn't as easy as it sounds. Since tourism and travel is virtually the same thing, we leave a huge carbon footprint every time we get on a plane or into a car.
In fact, 72% of tourism's CO2 emissions come from transportation, 24% from accommodation, and 4% from what you do when you get to that great destination. If we look at how the CO2 affects the environment then aviation accounts for 75% of your tourist impact.
So how can you start to undo some of the damage done in traveling?
Make a difference when you get there.
There are exciting and pleasing opportunities to do some good during your travel. These can be at the community level through village and educational projects. In sailing through Indonesia, I was able to distribute books and do a little teaching to villagers along the way; a highlight of my travels.
Resorts like the Andaman in Langkawi offer the chance to help in the regeneration of a tsunami stricken coral reef. Join in; it's educational and fun!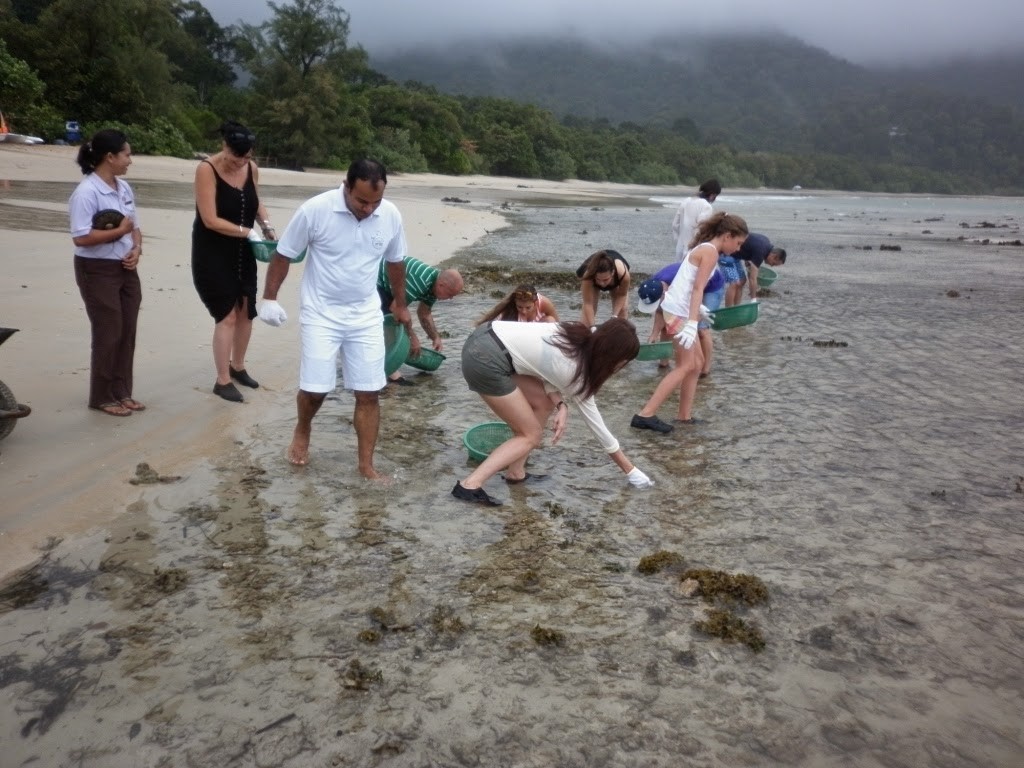 Working on the Coral Reef
Choose environmentally friendly activities.
Take it slow and enjoy nature. Mangrove and forest tours are great but we can choose quieter, 'greener' tours rather than wild, fuel burning rides that chase away the wildlife and show you nothing.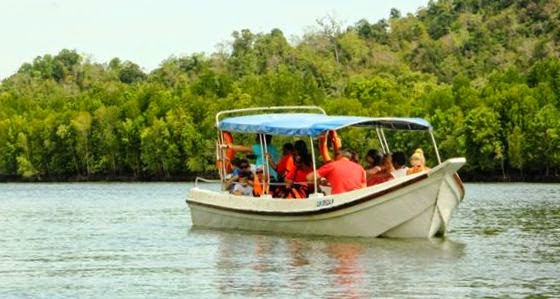 Choose "greener" Tours
Eat sustainably.
Food is central to the travel experience. We indulge. But think about what you order the next time you sit down to a beautiful meal. Many seafood species are now endangered but still find their way to the table. Check out the
WWF and Save Our Seafood guide via this link
to make informed choices. Let the restaurant know what you think. Say no and go!