Kirsten Durward and Monica Tindall
The Hilton at KL Sentral is well known for wonderful events and recently was selected to host the inaugural Matter of Taste event,  a global series of no-holds-barred fine wine tasting. The event is designed by Robert Parker's Wine Advocate, the world's most trusted authority on wine. For those in the know, Robert Parker is the wine guru who's quality tasters give ratings out of one hundred each year to newly produced wine. He's the only critic in any field to receive the highest Presidential honor from three countries – France, Italy and Spain, and his brand The Wine Advocate and website
RobertParker.com
is considered the independent consumer's guide to fine wine. Because of this, the Robert Parker score is highly competitively sought after by wine producers around the globe.  I'm actually wondering now how to train as a taster, hmm – ever thought you might have missed your calling?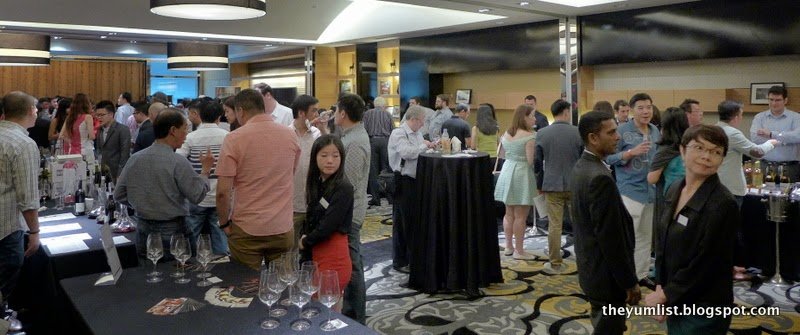 Robert Parker's Matter of Taste Fine Wine Event
Matter of Taste is an annual event and is exclusive to eRobertParker.com subscribers and their guests. Featuring 100 wines rated RP 90 points and above by The Wine Advocate and handpicked by its world-renowned team of experts, Matter of Taste offers the opportunity to experience the most iconic wines of the world in a casual walkabout tasting atmosphere. Optional extras include some very high quality Master Classes and a Chateaux Margaux wine paired dinner. Mmmm…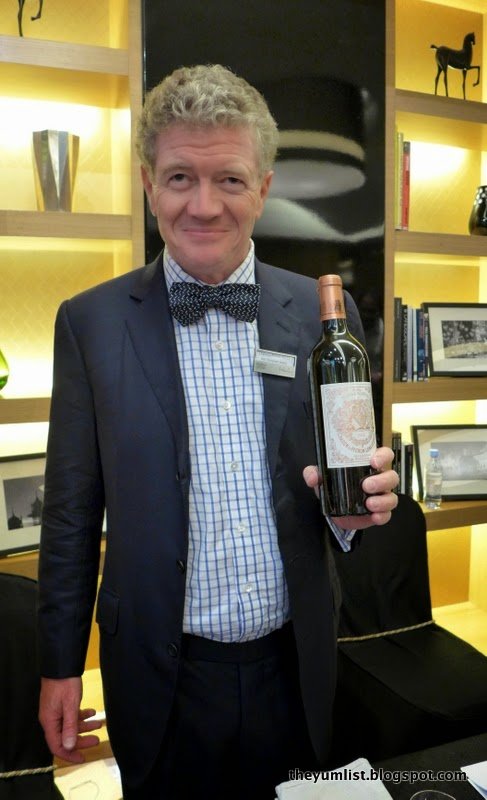 Famous Wine Writer from the UK
The atmosphere is one of bubbling enthusiasm as excited novices and experienced connoisseurs alike sniff, taste, and in some cases (not ours naturally) spit. Both Old World and New World Wines are well represented at this elegant event with some very high quality vineyards indeed showcasing their wares and allowing your delighted Yum Listers both tastes and taste notes. Eager to try and eager to learn, we were happy to be guided through the almost 100 wines on offer and try a highly recommended six suggestions.
We are privileged to start with one of the greatest wines developed in Australia, from the Barossa Valley. The Chris Ringland Shiraz we are told by Adrian, is built to last. We enjoy the 2007 (97 RP), Hoffman Shiraz, a beautiful garnet colour wine which has a good balance of acidity and a soft taste of blueberries and plums, and a lovely length on the palate. We're told that it's a low sulphur wine that is all about flavour. Well we are certainly happy with the flavour and are persuaded to try the 2009 Dimchurch Shiraz, (92 RP) just for fun, this one is thicker in the mouth, somewhat sweeter, with toffee and rich fruit notes.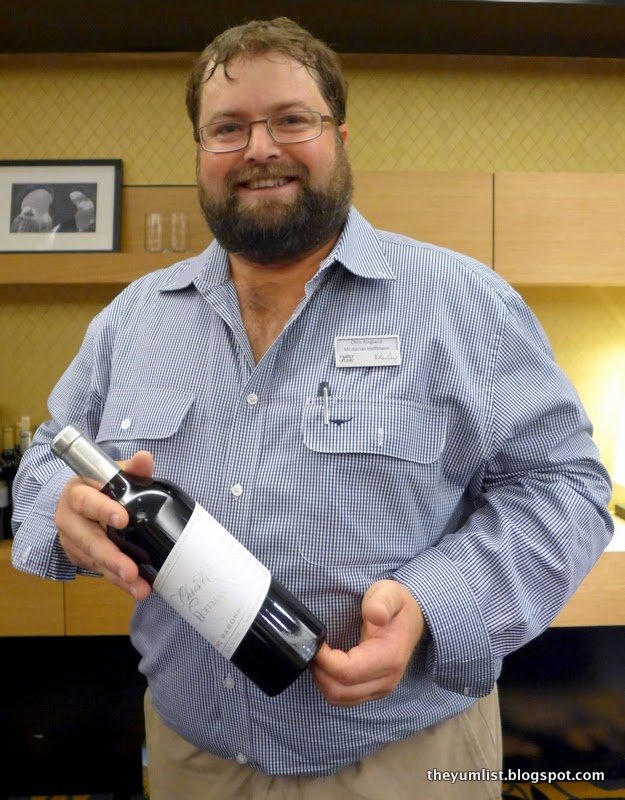 Hoffman's Shiraz
We move on to an elegant French vineyard producers, Chateaux La Fleur Petrus, a small family estate which is across from the more well known Chateaux Petrus, close to the grand estate of St Emilion. Eduard, spins us a very French story of a family vineyard in East Bordeaux, where he tells us the good clay soil produces grapes that make a very approachable wine. We sip the delightful 2009 Pomerol (97 RP), enjoying the smooth velvety texture of the wine along with the amusing tales of Eduard's grandmother. We find this delightful easy drinking, although we are told that it becomes more complex over time, ah a good wine, like a good woman, develops with age!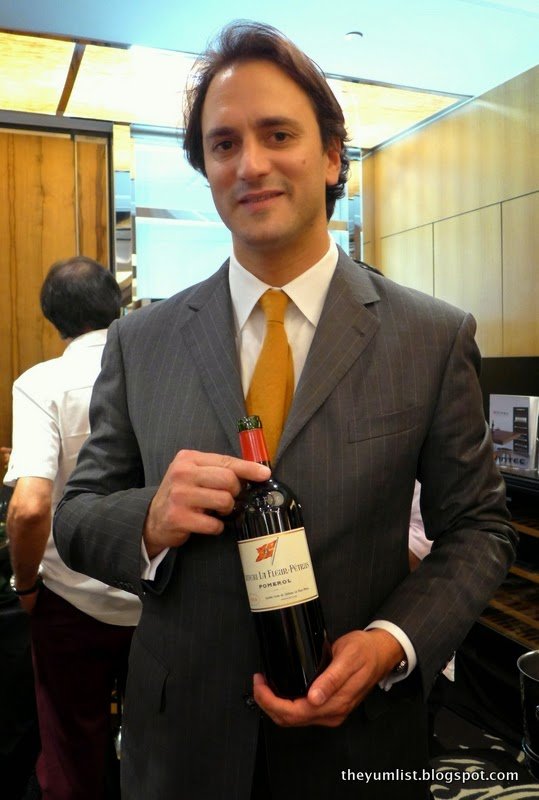 Eduard and the 2009 Pomerol
It's back to Australia next for the Grant Burge 2008 Meshach Shiraz (96 RP). This one is a slightly spicy elegant wine, very dark in colour with notes of ripe plums and cherries and just a hint of mocha and vanilla. We certainly enjoyed it. Top Marks Barossa Valley!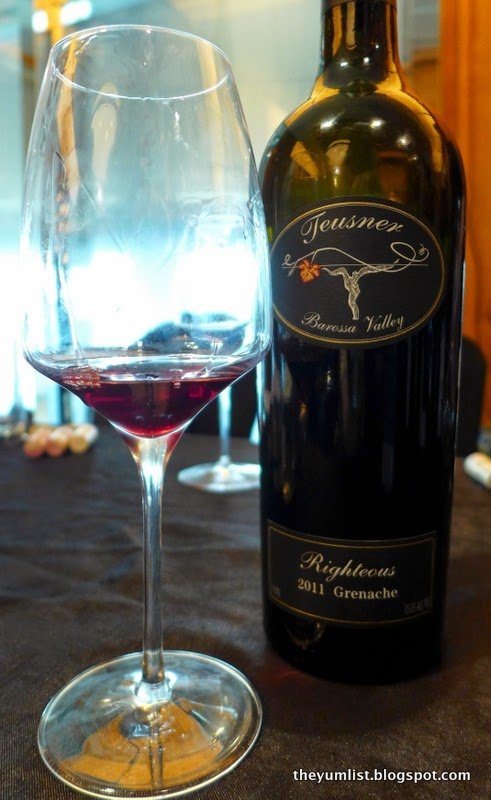 Back to the Barossa
We are almost completely surrounded by red wine, mostly Australian and French. I'm fascinated that Bordeaux has a whole section to itself, separate from France. A few producers have braved offering a white wine and we are persuaded to taste the Château Guiraud 2001 Sauternes (93 RP). This fairly intense wine, presents with fresh fruit aromas and a minty note underneath. We find it very robust for a white wine, and I am sure it would grow on me more with another glass, but it's time to move on again.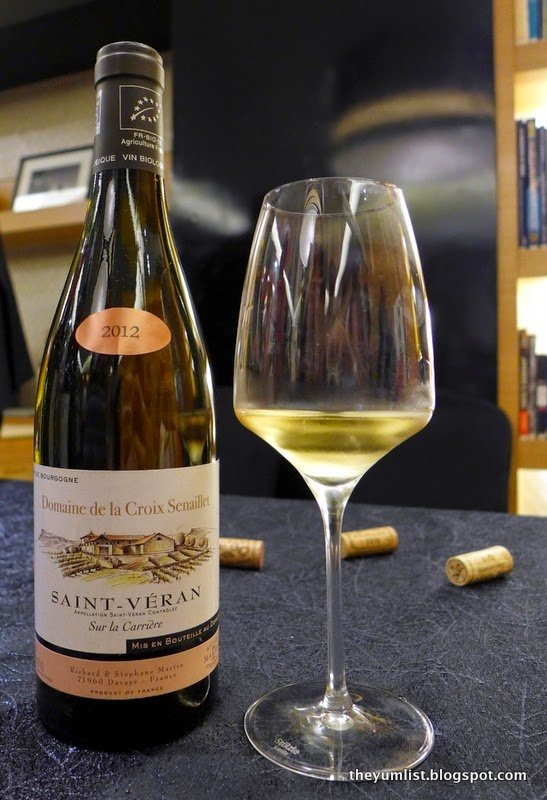 Some French Whites Also Make An Appearance Amongst the Reds
I decide to ring the changes with an Italian producer and we hold our fresh glasses out for a taste of Michele Chiarlo's 2010 Barolo Cerequio (95 RP). A complex and full bodied wine with berry fruit flavours and a suggestion of white truffles, we are very happy sippers indeed.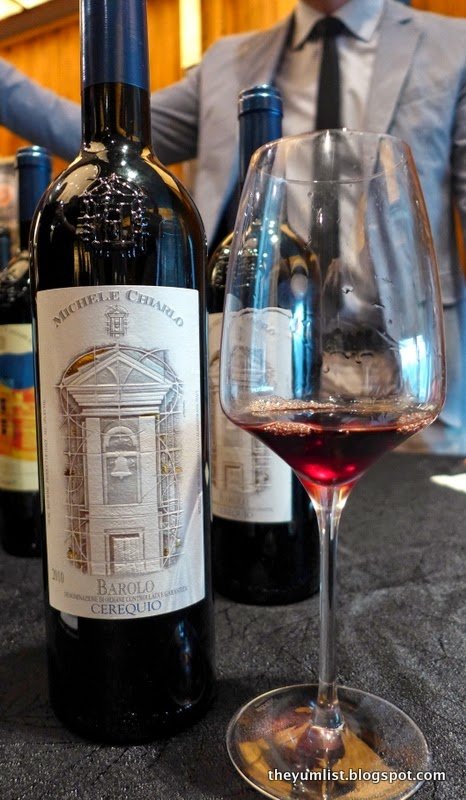 Michele Chiarlo's 2010 Barolo Cerequio
Monica's determined to try 'just one more' Australian wine, before we leave. Our last taste is of Penfolds 2010 St Henri Shiraz (97 RP). Our eager palates lap up this dark wine with plum and cherry overtones, and slightly savoury deep notes. I really don't know why people are spitting this out, it's delicious!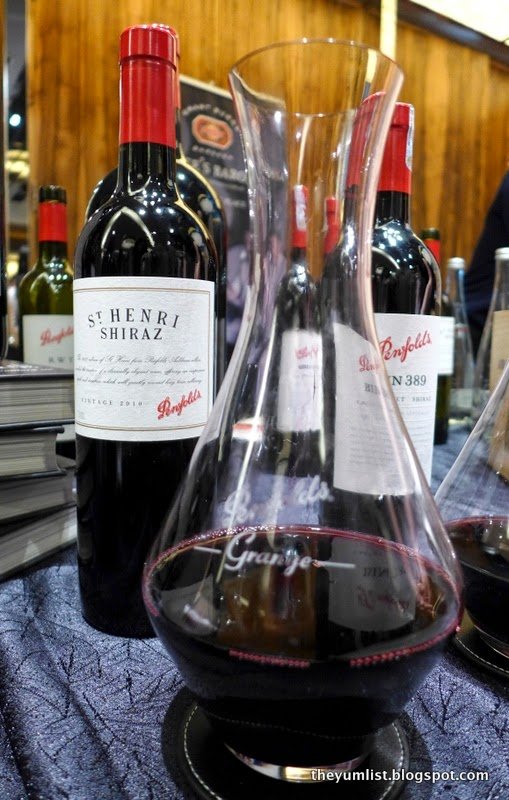 Penfolds 2010 St Henri Shiraz
Like the great patriot she is, Mon pronounces the Australian tastings 'the best.' Well the good thing is, it's closer, so easier to go on a wine tasting tour there than France…  We top off our tasting with a few delightful little canapés, before heading back out to reality, feeling that for a couple of short hours we've actually been visiting quite a different country. We've sipped some of the highest rated wines in the world, we've been entertained by charming gentlemen, and I've decided that perhaps professional wine tasting is not for me, there is certainly more to it than meets the eye.
If you have a passion for fine wines and would love to attend next year's event then be sure to visit
https://www.a-matter-of-taste.com
and if you are even interested in finding out more about fine wine then
http://www.eRobertParker.com
would be a grand place to look for the Wine Advocate 'Independent Consumer's Guide to Fine Wine'
Hilton Kuala Lumpur
3 Jalan Stesen Sentral
Kuala Lumpur, 50470
Malaysia
+60-3-2264-2264